These DC-area restaurants are dishing up their usual weekend brunch offerings on Labor Day Monday—which means an extra day for Benedicts, pancakes, and free-flowing brunch cocktails.
523 8th St., SW
Head to this Capitol Hill Balkan spot for all-you-can-eat mezze, salads, sandwiches, egg dishes, and pastries ($39 per person). If the whole table takes part, bottomless cocktails are also available. Choose from a bloody Mary or a mimosa in one of four flavors (traditional, pear, mango, and peach-lavender).
Hours: 10 AM to 3:30 PM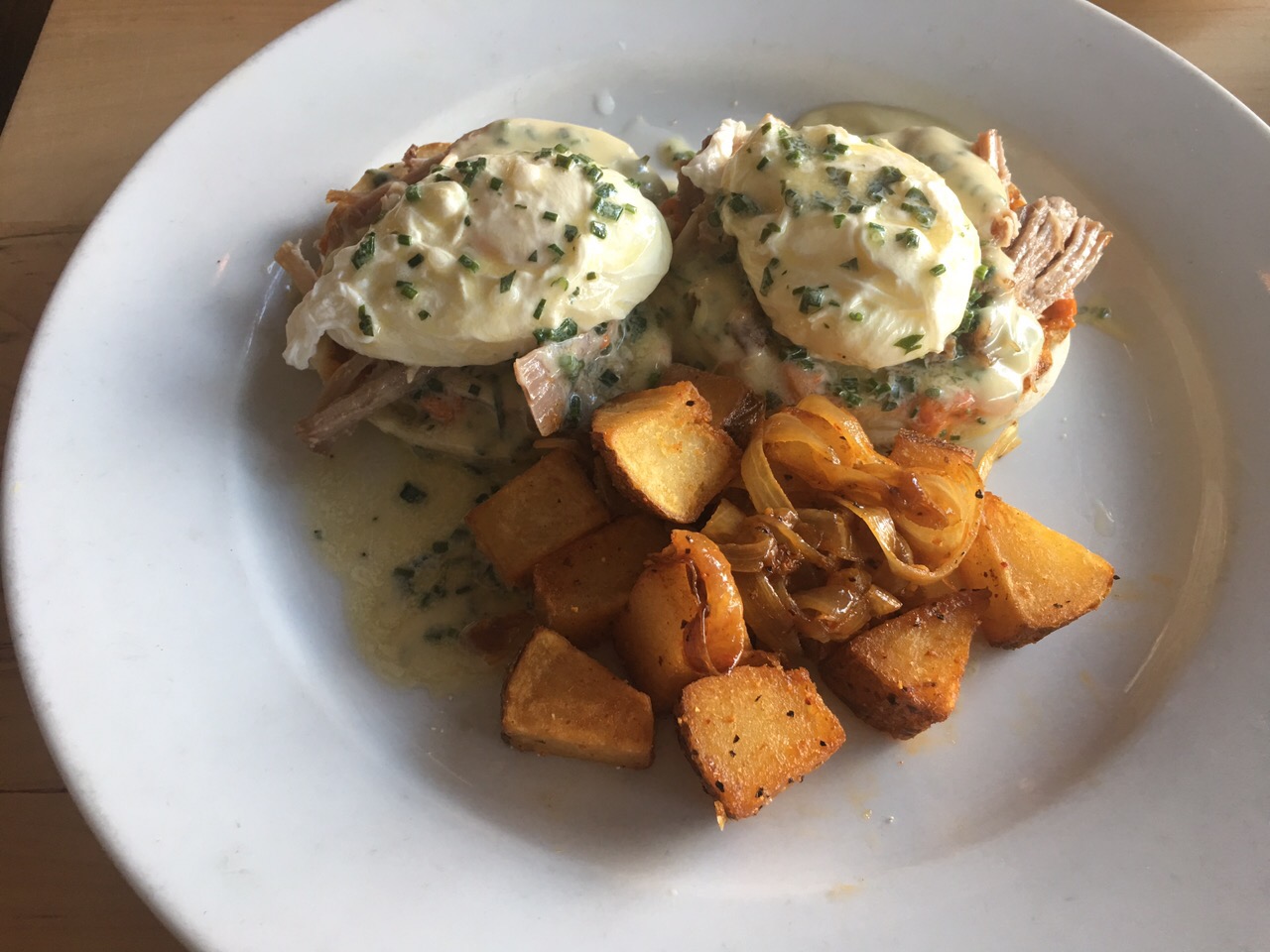 2901 Wilson Blvd., Arlington
For early risers, Ambar Clarendon is a solid choice, with Labor Day brunch service starting at 9:30 AM. The $34 prix fixe gets you all-you-can-eat starters, pastries, egg dishes, open-faced sandwiches, and flatbreads, plus unlimited cocktails—choose from a bloody Mary or one of four flavored mimosas.
Hours: 9:30 AM to 3:30 PM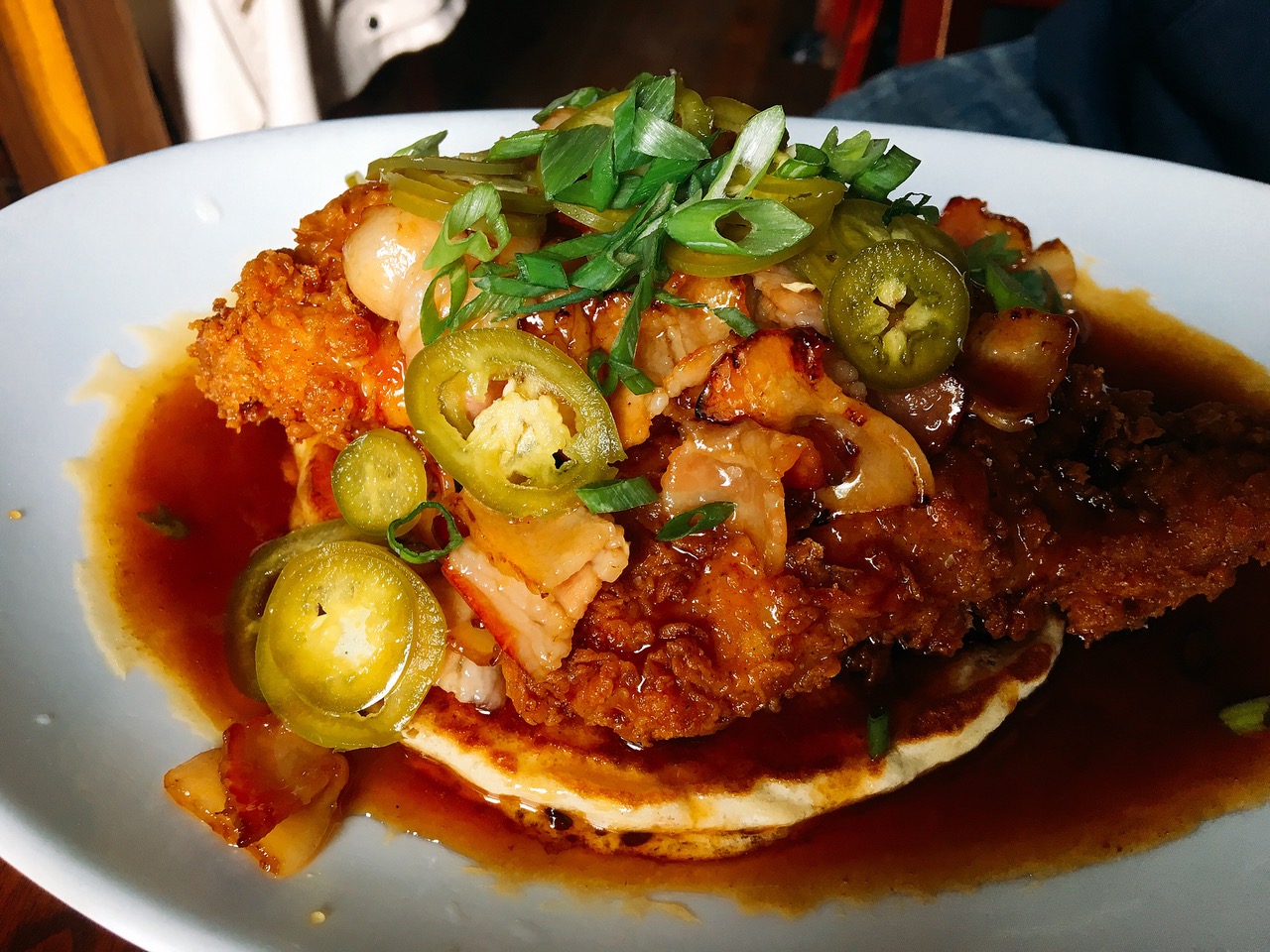 1833 14th St., NW
Bar Pilar's brunch menu boasts a few creative twists on brunch classics: instead of chicken-and-waffles you'll find pancakes topped with maple-roasted pork belly, and the eggs Benedict is served atop cold smoked salmon on brioche. One not to miss: barbecue pork-stuffed cheddar and bacon biscuits. Brunch cocktails are served over ice in a ball jar; go for the "multi-baller" special to get one drink for $15 with $1 refills.
Hours: Starting at 11 AM
1337 11th St., NW
This weekend marks a change in brunch hours for the Bird, which is now open at 9 AM on Saturdays, Sundays, and holidays. As the name hints, all things poultry take center stage on the menu. Fried chicken Benedicts, buttermilk chicken and waffles, and Amish chicken sausage are a few highlights. Wash it all down with a glass of sangria from the restaurant's new sangria bar.
Hours: 9 AM to 3 PM
2670 Avenir Pl., Vienna
For savory and sweet American brunch classics like biscuits and gravy and buttermilk pancakes, head to the Black Squirrel Dunn Loring this Labor Day. Mimosas, available in orange, passionfruit, and strawberry, are $5 a pop.
Hours: Starting at 10:30
1847 14th St., NW
Cafe Saint-Ex's brunch is a crowd pleaser with a menu that runs from light fare to indulgent, hangover-healing dishes. Choose from a panzanella salad, crab cake sandwich, or slow-roasted brisket (to name a few dishes), and pair your meal with one of eight brunch cocktails. The mimosa special, available in orange or grapefruit, includes one glass for $10 and additional glasses for $1 each.
Hours: Starting at 11 AM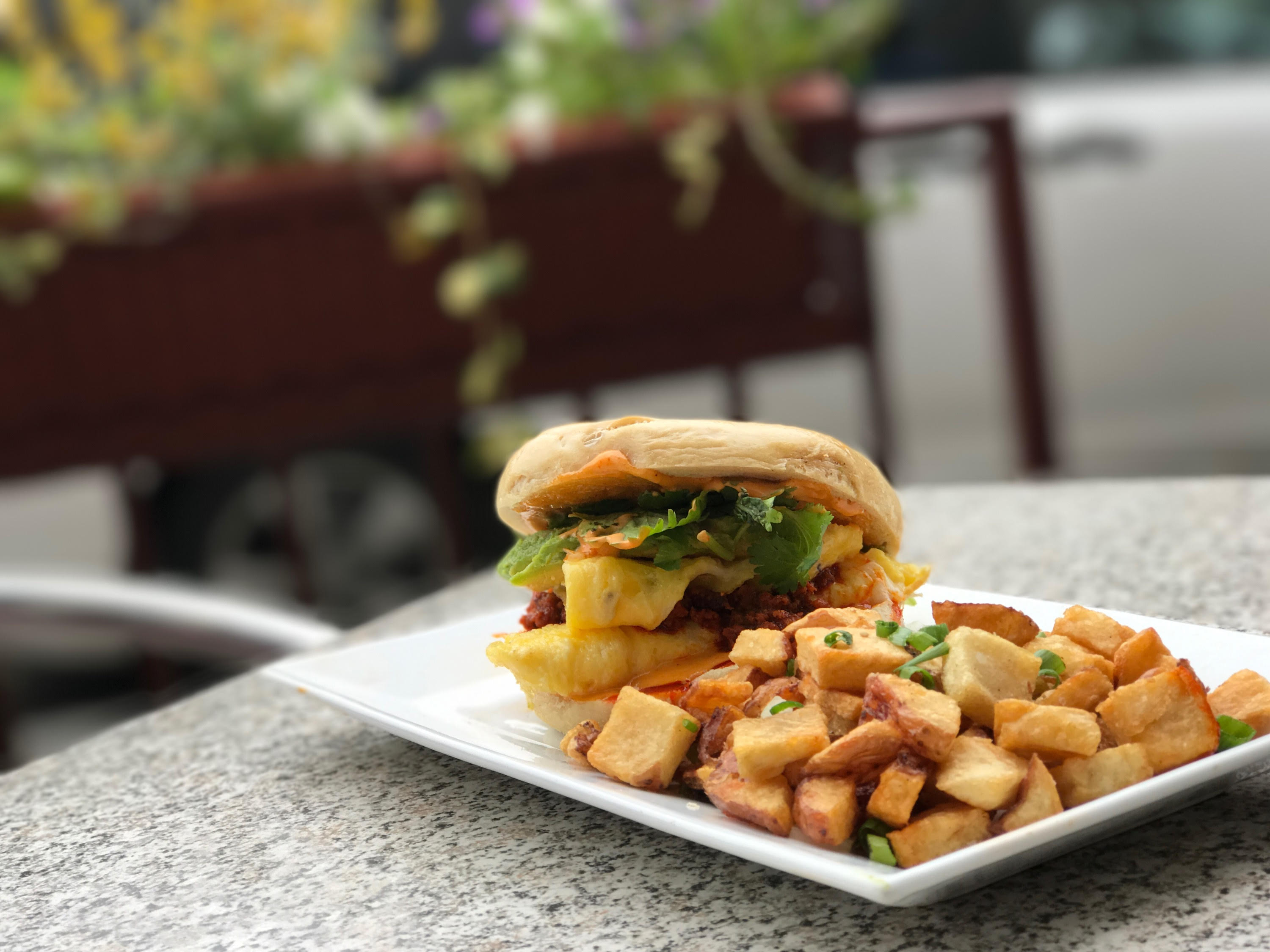 1443 P St., NW
Omelets, egg scrambles, and bagels make an appearance alongside burgers and pizza on Commissary's massive diner-style menu. Choose the "Breakfast for Two" option ($55) for two coffees, two breakfast entrees, and a bloody Mary or mimosa pitcher. Bottomless cocktails are also available for $15 with the purchase of an entree.
Hours: Starting at 8 AM
108 Rhode Island Ave., NW
This Bloomingdale spot offers Mexican brunch dishes like French toast soaked in horchata, cornmeal pancakes, and a breakfast scramble with pico de gallo. The lineup is wallet-friendly, with entrees priced at $11 or less, and bottomless mimosas or bloody Marias available for $14.
Hours: Starting at 11 AM
1227 11th St., NW
Breakfast burritos, huevos rancheros, and chilaquiles verdes with eggs are a few of the classic Mexican dishes that make an appearance on El Sol's brunch menu. Save room for flan or torreja (French toast topped with caramel sauce and vanilla ice cream) after your meal.
Hours: 11 AM to 3 PM
1200 New Hampshire Ave., NW
This is a brunch made for seafood lovers. Start with appetizers like chilled shellfish platters and oysters rockefeller, followed by fried oysters with poached eggs and a lump crab-cake Benedict. The $35 prix-fixe includes choice of starter, main, and dessert, as well as a glass of Champagne, mimosa, or bloody Mary.
Hours: 11 AM to 4 PM
1423 P St., NW
Logan Tavern's brunch menu runs the gamut from breakfast to lunch, with sweet and savory brunch items like French toast sticks, omelets, and a full selection of salads, sandwiches, and burgers. Wash it all down with $3 bottomless Fair Trade coffee.
Hours: 10:30 AM to 4 PM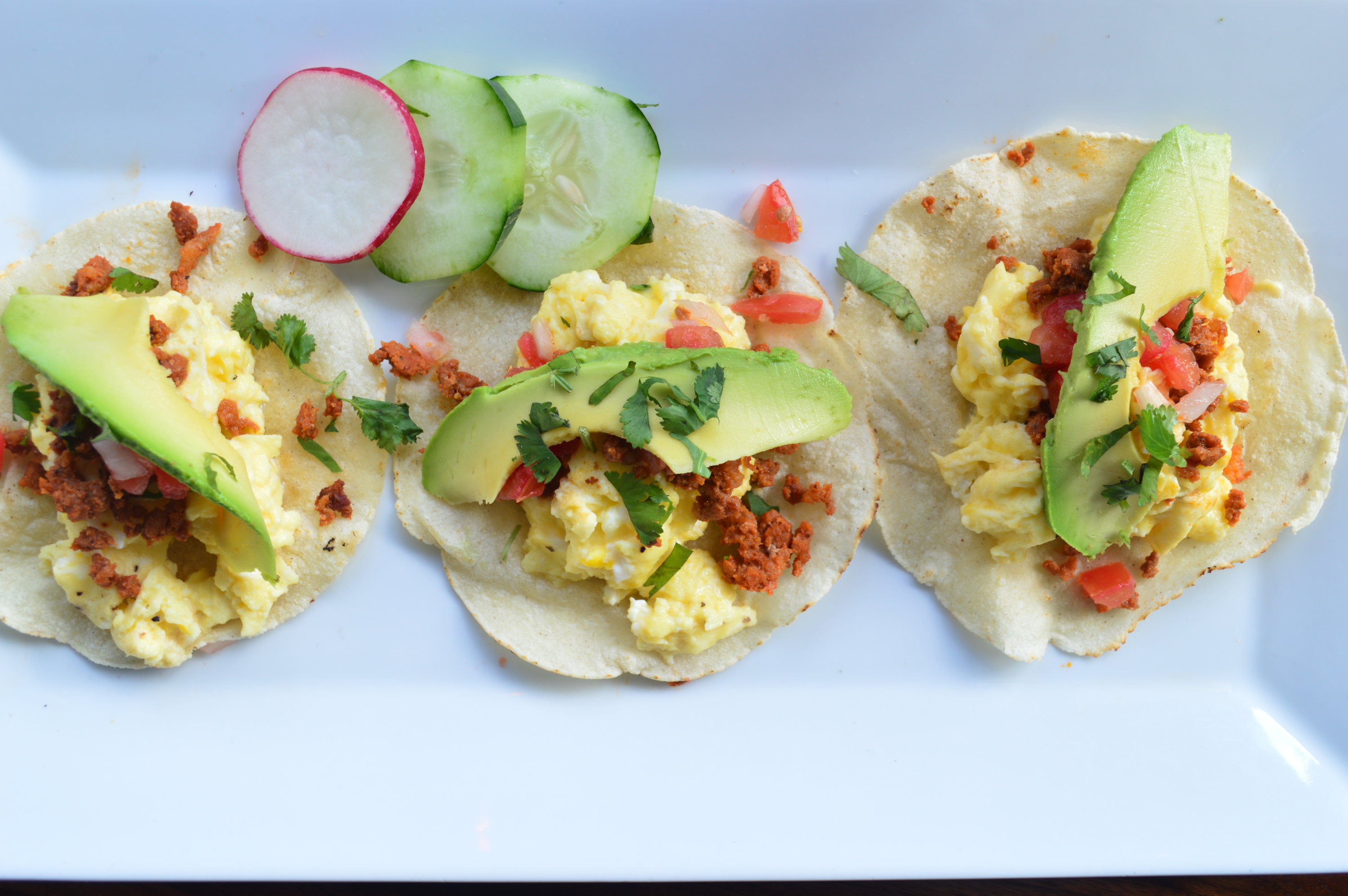 3714 14th St., NW
Mezcalero isn't usually open on holidays, but this Labor Day is an exception. In addition to the restaurant's regular menu (available during brunch), go for the breakfast tacos with bacon and avocado or the carnitas hash with a poached egg. Mimosas are also available for $5 each.
Hours: 11 AM to 3 PM
1320 14th St., NW
This "nose to tail" restaurant offers a brunch menu heavy on pulled pork, ham, and of course, bacon. Make your own specialty breakfast meat board (choice of 3 meats for $20 or five meats for $32) to get a real taste of what the Pig is all about. Also on the menu: pork schnitzel French toast, bacon-wrapped peaches, and pork belly buns. The prix fixe ($27 per person) includes one starter and one entree or sandwich, plus dessert or a cocktail.
Hours: 10:30 AM to 3 PM
1101 4th St., SW
Order brunch dishes à la carte or go for the bottomless deal, which includes endless bloody Marys or mimosas and an entree for $35 per person. Highlights include a smoked Andouille sausage and crawfish omelete, brioche French toast, and corned beef hash.
Hours: 11 AM to 3 PM
Go bottomless at this U Street wine bar for $18 and fill up on chef Anna Miller's creative dishes like duck confit enchiladas with mole and poached eggs, or shrimp and sausage jambalaya grits.
Hours: 11 AM to 3 PM