A guide to the newest places to eat and drink.
Don't let the name Wilson Hardware fool you. The new Clarendon storefront might make you think paint cans and garden tools, but inside the 7,000 square-foot space, you'll find five separate dining and lounge areas, including a rooftop bar. The venture, which opened last week, comes from Jad Bouchebel, a partner in U Street's the Prospect and Provision No. 14, Walid Zeytoun, Alex Haje, and Faris Ghareeb. 
Hardware store references do show up on the drink menu. Cocktails, including some slushies and draft concoctions, come with names like "Permit Denied" and "Adjustable Wrench." The "Bright Idea," made with tequila, lime, grapefruit, strawberries, and sparkling wine, is served inside an actual light bulb with a small LED light attached at the bottom that makes the drink look like it's changing color. It's shareable for two.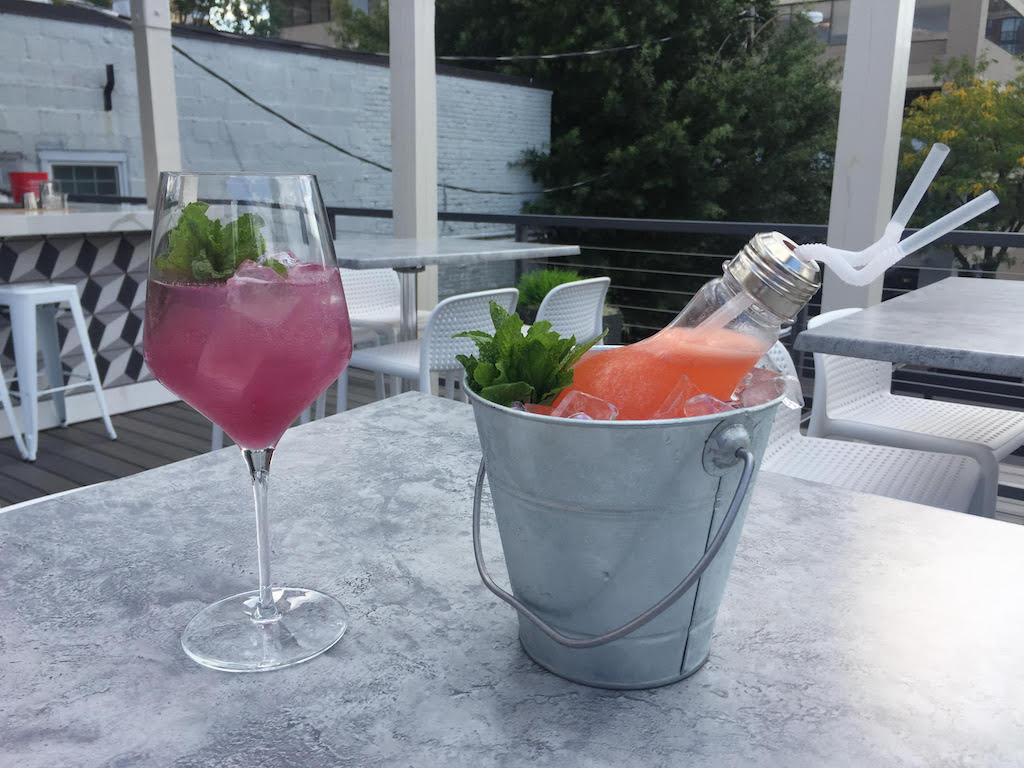 The new American menu, from chef Samer Zeitoun (who was also the head chef of the now-closed Cafe Paradiso in Dupont), starts with "shareables," such as "hardware fritters," which are samosa-like cheese balls served with a spicy aioli, and panzerotti, fried pizza dough stuffed with cheese. Sandwiches and burgers are dubbed "handtools," while entrees range from steak frites to pan-seared salmon with a white wine sauce. A few gluten-free and vegan options include an heirloom tomato salad, roasted cauliflower, and sautéed wild mushrooms.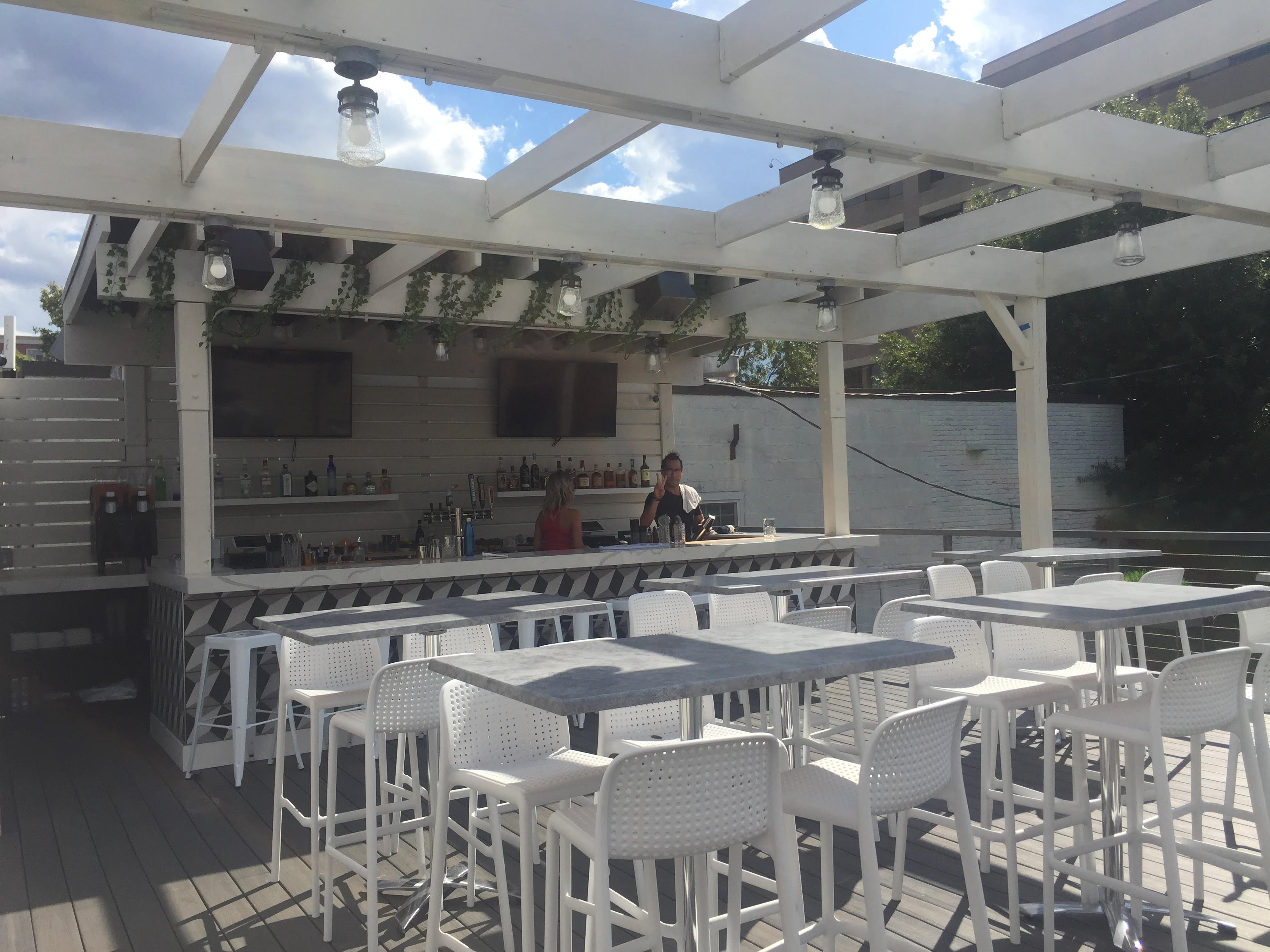 The space—designed by Swatchroom, the DC design firm behind Pennsylvania 6 and Sakerum, among others—is complete with booths, nine flat screen TVs for sports fans, and a DJ booth for weekends.
The papier-mâché mural in the main dining room is the most colorful part of Wilson Hardware. The mural displays the face of an anonymous woman surrounded by pink, purple, and blue flowers.
The rest of the space pays homage to Virginia Hardware—the store owned by Ricardo Iglesias that stood in the location from the early 1960s to 2005—with an industrial look that includes metal chandeliers, ceiling beams, and exposed brick walls.
"We wanted to do something, do a throwback to something that existed in this neighborhood, a reference to history that people could appreciate," Ghareeb says. "You wouldn't believe how many people I overheard saying, they would look at the [coming soon] sign and they would say, 'Wow, I remember when that was an actual hardware store.'"
Wilson Hardware. 2915 Wilson Blvd., Arlington. 202-257-4200.
This story has been updated to include Walid Zeytoun and Alex Haje as partners.