In a recent Capital One study on workplace environments, DC professionals ranked high on valuing flexibility at work: 81 percent of Washingtonians felt that this factor is important, and 76 percent said they have their best ideas when utilizing flexible spaces. But what does "flexibility" even mean?
Erin Mical, Senior Director of Workplace Solutions at Capital One, says that a "flexible" workplace design refers to a space with options for employees to choose how and where they work: flexible environments allow them to move around the office, change positions, and escape monotony. Other workplace elements measured were attractive design, artwork, natural light, and local culture. Overall, the majority of the 2,500 office professionals in the cities surveyed (Chicago, Dallas, New York City, San Francisco, and DC) said they need innovative spaces to produce innovative work.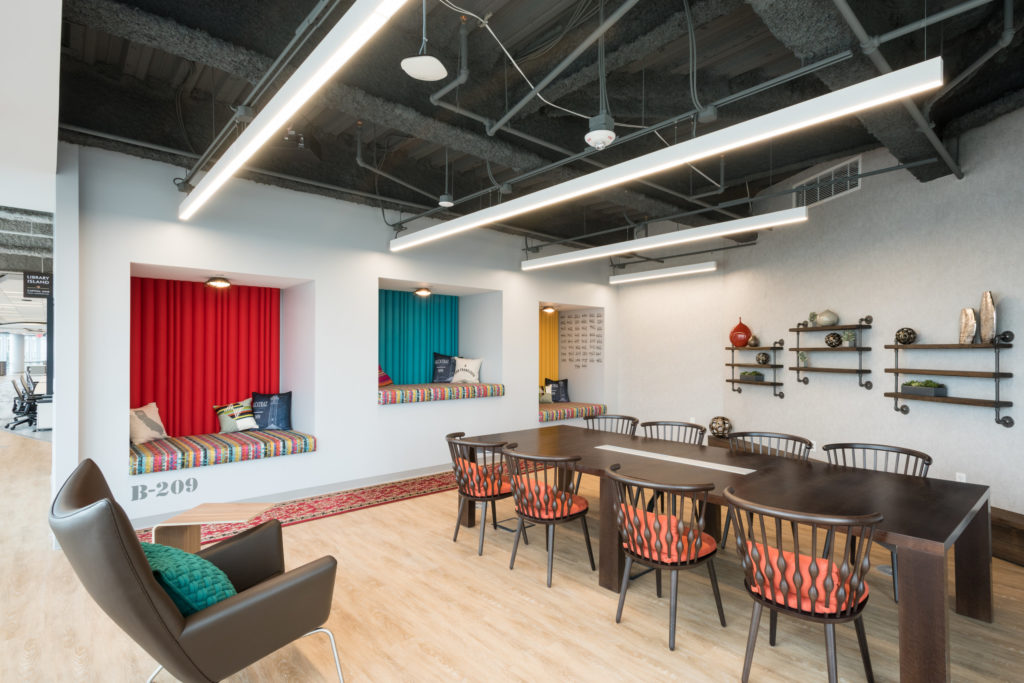 DC respondents also said that culture is another aspect that could use more integration in their offices. Seventy-four percent of employees in DC—more than in any other city surveyed—said they feel that local culture is missing in their work environments.
Mical says this finding can be seen as an opportunity. "These results speak to the shift that's taking place across the workforce and in our communities," she says. "People crave local elements, from their food to their art. Employees expect organizations to strive toward a more innovative, creative, culture-infused environment that promotes a balance while empowering them to embrace their preferred method of working."
Each Capital One office incorporates interior designs that represent the office's sense of community through architectural components, local art, and environmental graphics—even the cafeterias highlight local cuisine, with produce sourced from local farmers and its compost returned to the farms.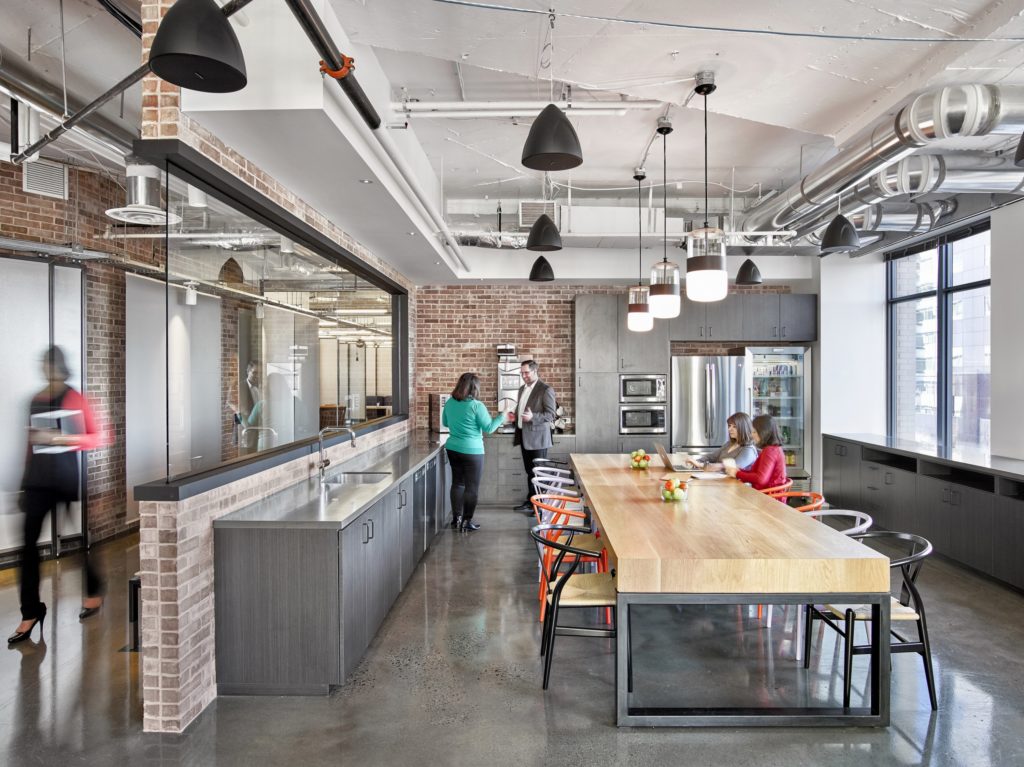 If you're wondering if millennials had anything to do with this workplace need for all things cool and creative, the answer is yes. Capital One is actively adapting to a younger generation that itself is design-oriented and environmentally flexible.
"With the Work Environment Survey, we're hoping to shed light on the significance of office design and environment, offering insight into what today's workforce, especially millennials, look for in current and prospective employers," says Stefanie Spurlin, Vice President of Workplace Solutions at Capital One. However, she emphasized that the results for all age groups were important in this research—according to Spurlin, in order to get the best work from their employees, organizations must adapt to the needs of younger generations while maintaining the expectations of all employees.