If you ever dined at Conosci, the intimate downtown crudo bar from restaurateur Michael Schlow, you might remember the speakeasy-esque entrance—through a velvet curtain inside Alta Strada—and the lack of a real kitchen. (All dishes were made with a toaster oven, induction burner, or rice cooker.) When the ambitious tasting menus outgrew the cooking equipment, Schlow developed a new vision for the space: a pop-up restaurant where he'd be able to rotate themes, and host private events and classes.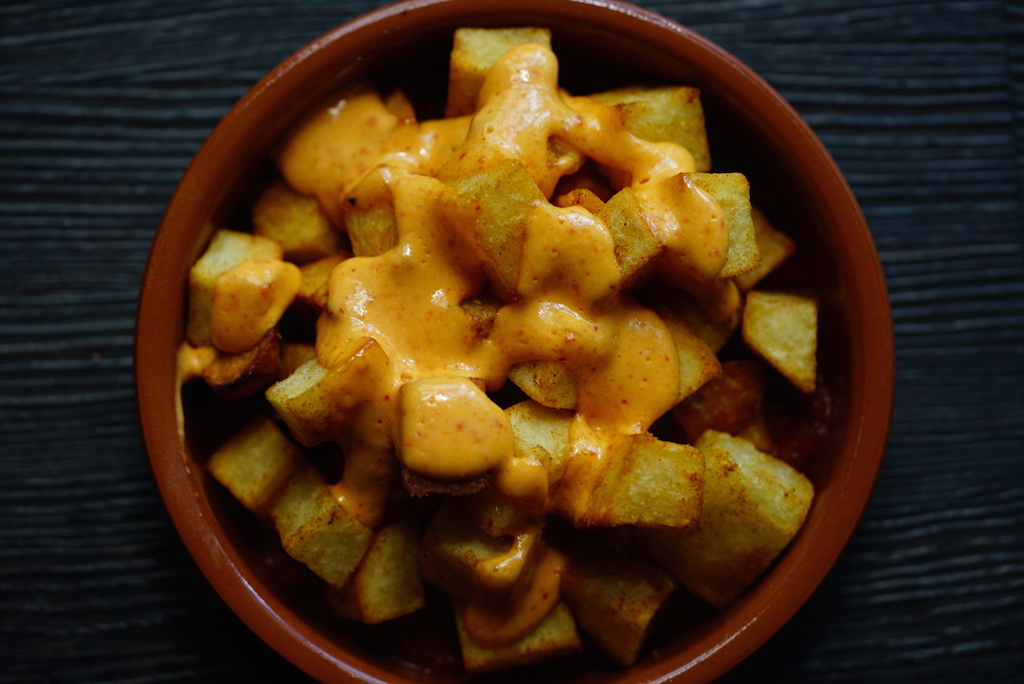 The first pop-up in the space is Calle Cinco, a Spanish tapas joint led by Tico chef George Rodrigues that opens to the public on Wednesday. Patrons can pick between 20-plus small plates, including classic tapas like croquetas, and pan con tomate, and contemporary renditions such as deviled eggs with chorizo, and escargot with Spanish ham, tomato, and garlic. Schlow ditched Conosci's hidden velvet curtain entrance and installed a front door—"because everyone loves a secret, but Conosci was a little too secretive," he says—and removed the barstools to make it easy for guests to mingle while they eat and drink at the bar.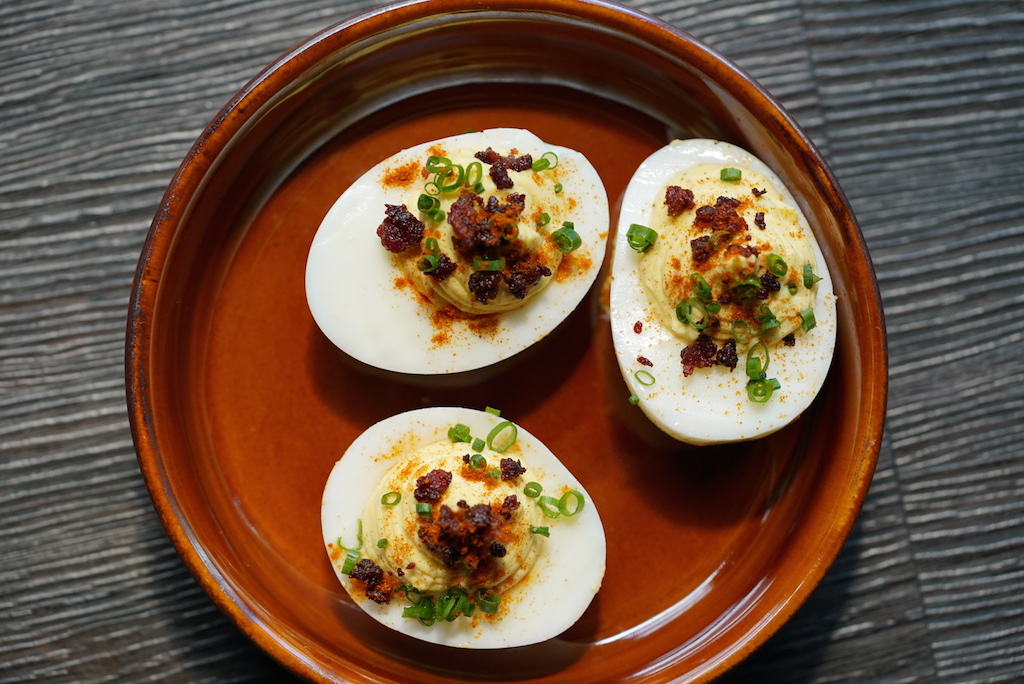 Schlow wants the place to channel a Barcelona tapas bar just as much as the food does.
"I was drinking out of a porron last night," says Schlow, referencing the Spanish glass pitcher used to pour wine directly into one's mouth. "There was cava all over the floor and toothpicks everywhere, which is how I know we had some real Spaniards in here!"
Beyond cava—served by the glass or porron—the drink menu includes Spanish wines, sherry, vermouth, beers, and cocktails. Those looking for a lighter libation can try the Perfect V&T, made with imported gin from Barcelona that's distilled with saffron instead of juniper, giving it a refreshing, vodka-like taste. On the other end of the spectrum is the C5 G&T,  spiced with five botanicals—coriander, fennel, orange, pink peppercorn, and allspice—and mixed with citrus tonic water. Both are designed to complement the seafood-heavy tapas menu.  
Since the space still doesn't have gas stoves and ovens, the pop-up will share Alta Strada's kitchen for dishes that need more elaborate preparation. That includes pastry chef Alex Levin's desserts, such as churros with dark chocolate fudge, horchata ice cream with dulce de leche, and a boozy gin-and-tonic sorbet.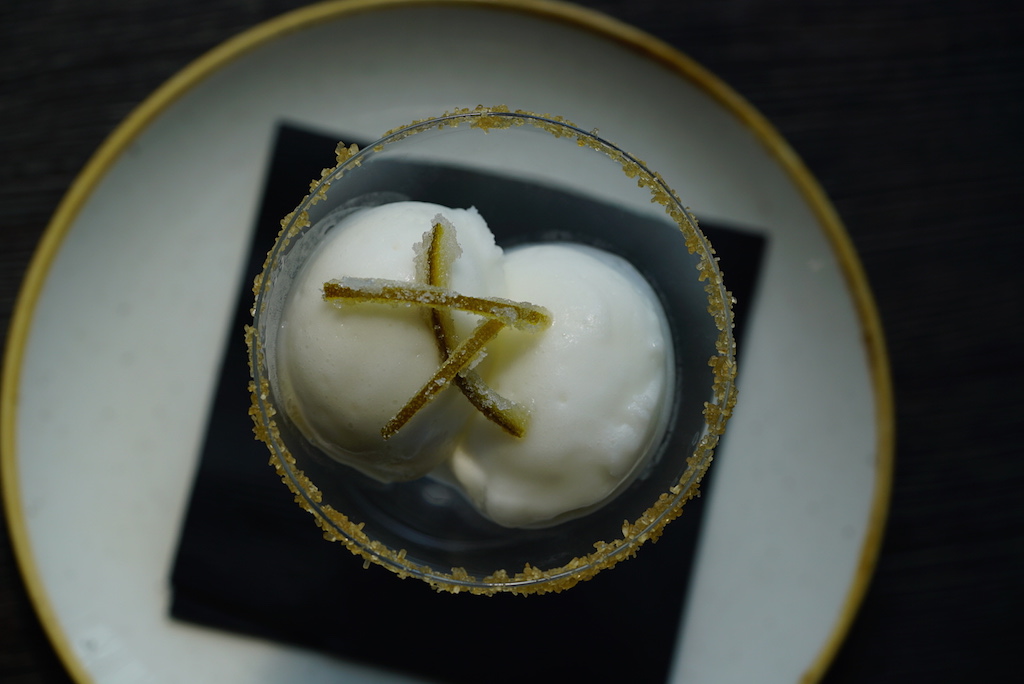 Although the Spanish eatery is currently scheduled to occupy the space for about a month, Schlow says he's willing to keeping it open longer. ("If it's a runaway hit, why take it away?") At the same time, the prolific restaurateur behind the Riggsby, Casolare, and others has several other ideas for what the space could offer. Why not tacos, New England-style dishes, or Japanese small plates? 
Regardless of what the pop-ups may bring, Schlow is still set on reopening Conosci in a new location. Stay tuned for where the crudo bar may land next.
Calle Cinco. 465 K St., NW; 202-629-4662. Open (starting Wednesday, September 20) Monday through Thursday, 4 PM to 11 PM; Friday and Saturday, 4 PM to midnight.