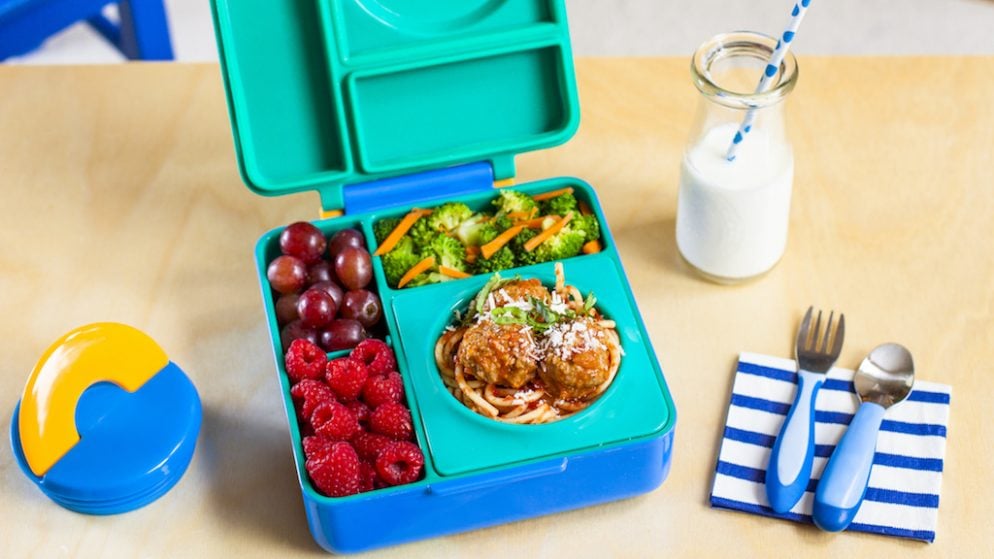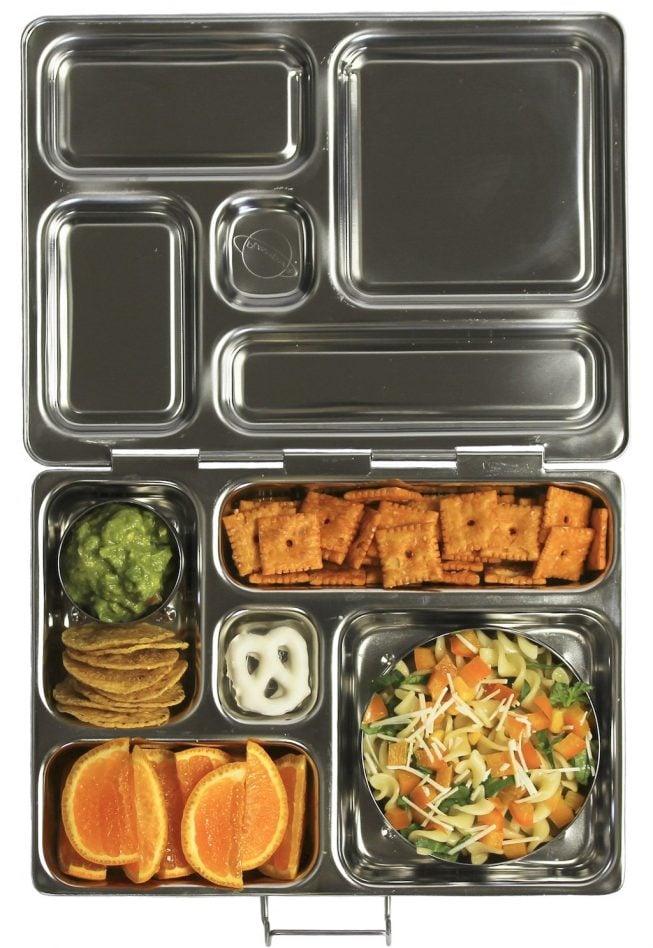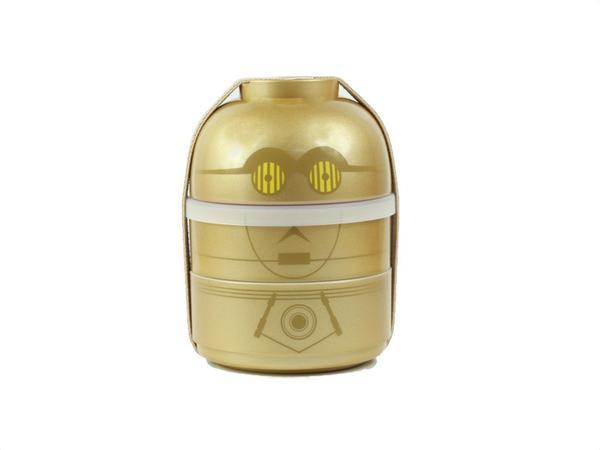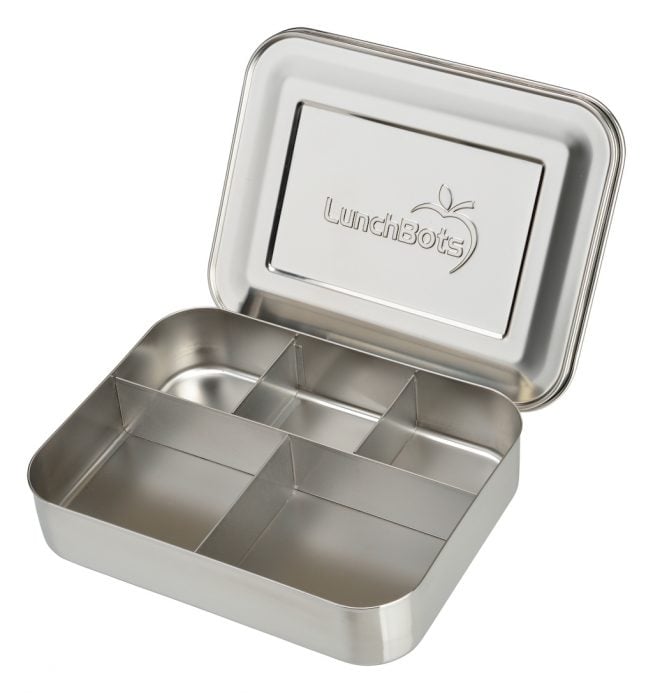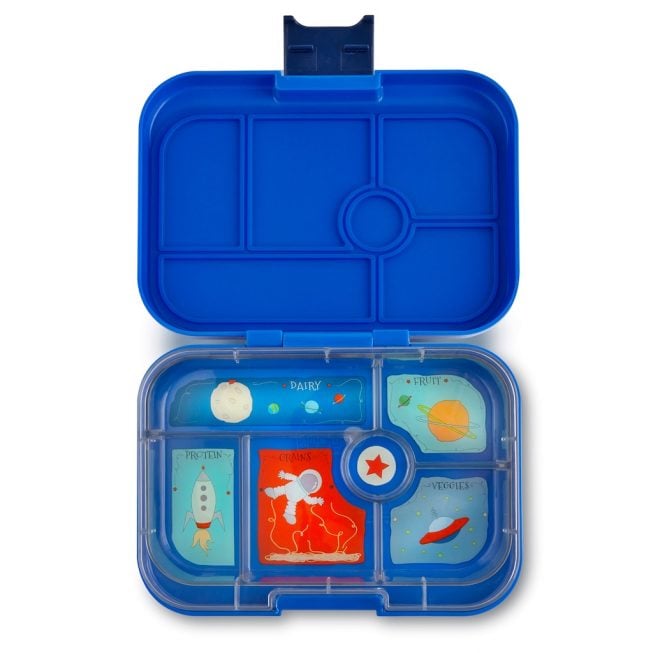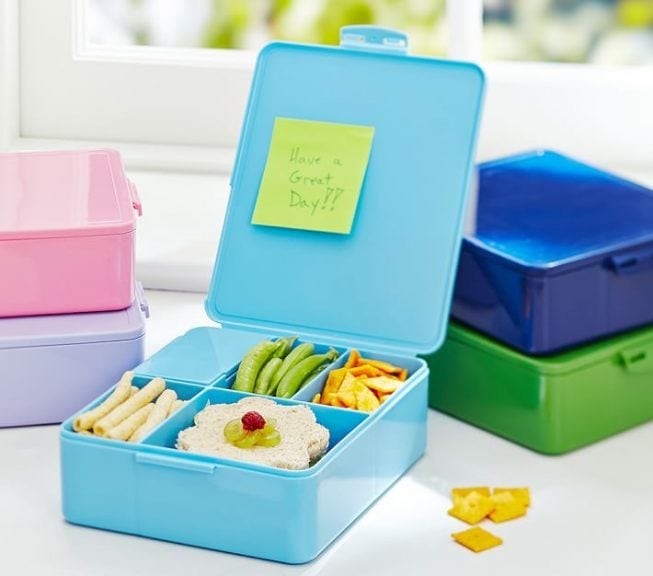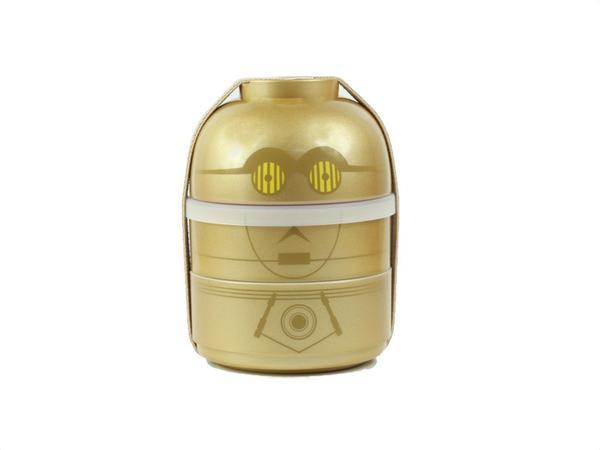 This is the droid you're looking for. The triple-level bento from a galaxy far, far away includes two food compartments and a bowl. To make your little Padawan supremely happy, we suggest pairing it with this R2-D2 thermos.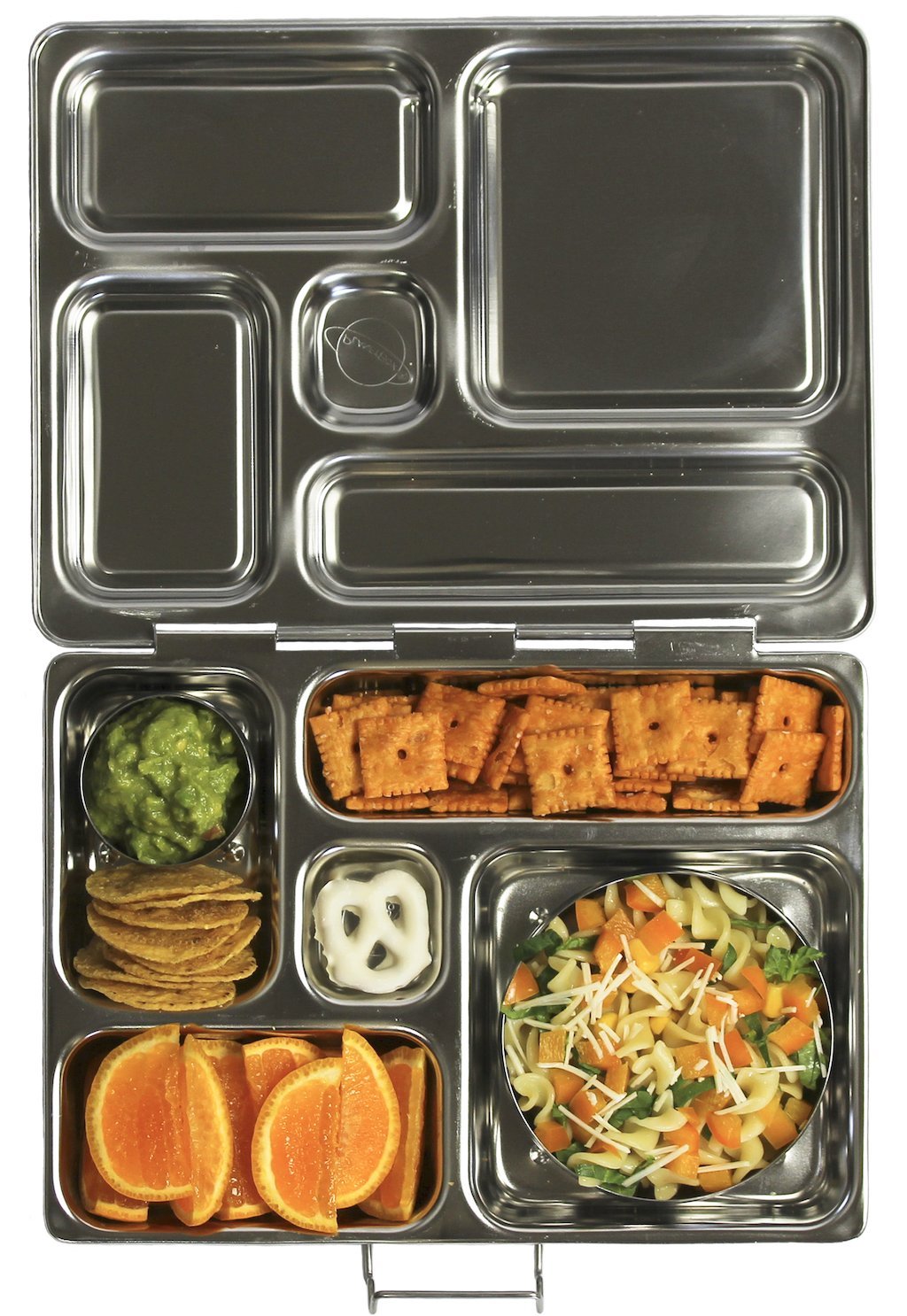 Forged from stainless steel, this beaut of a bento is built to take a bruising. Five compartments allow parents to include foods of various shapes and sizes, while a small container works well for dips and a larger one is designed for soups or saucier dishes. If you're looking for new items to pack for lunch, the company's website offers oodles of meal ideas.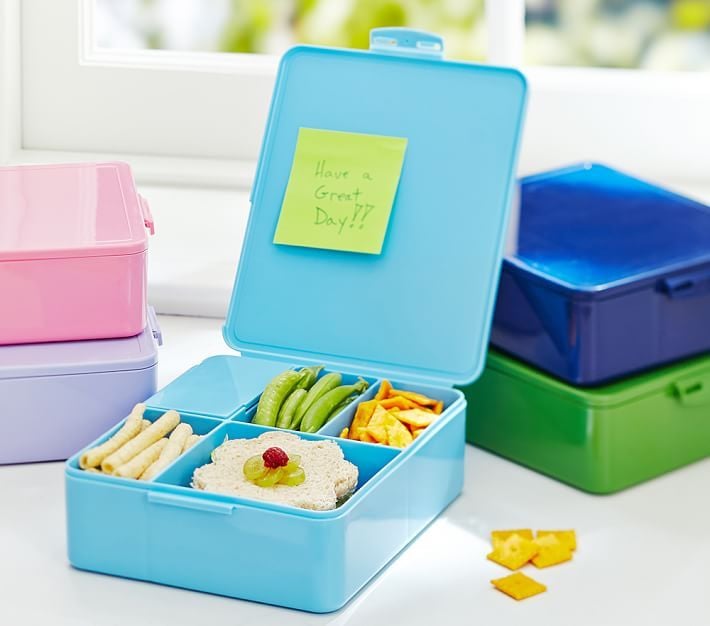 These BPA- and phthalate-free plastic bento boxes are simple and sturdy. The five cubbies are perfect for housing an array of nibbles, so your kid never gets bored. If bling is your child's thing, this box is available in gold, too.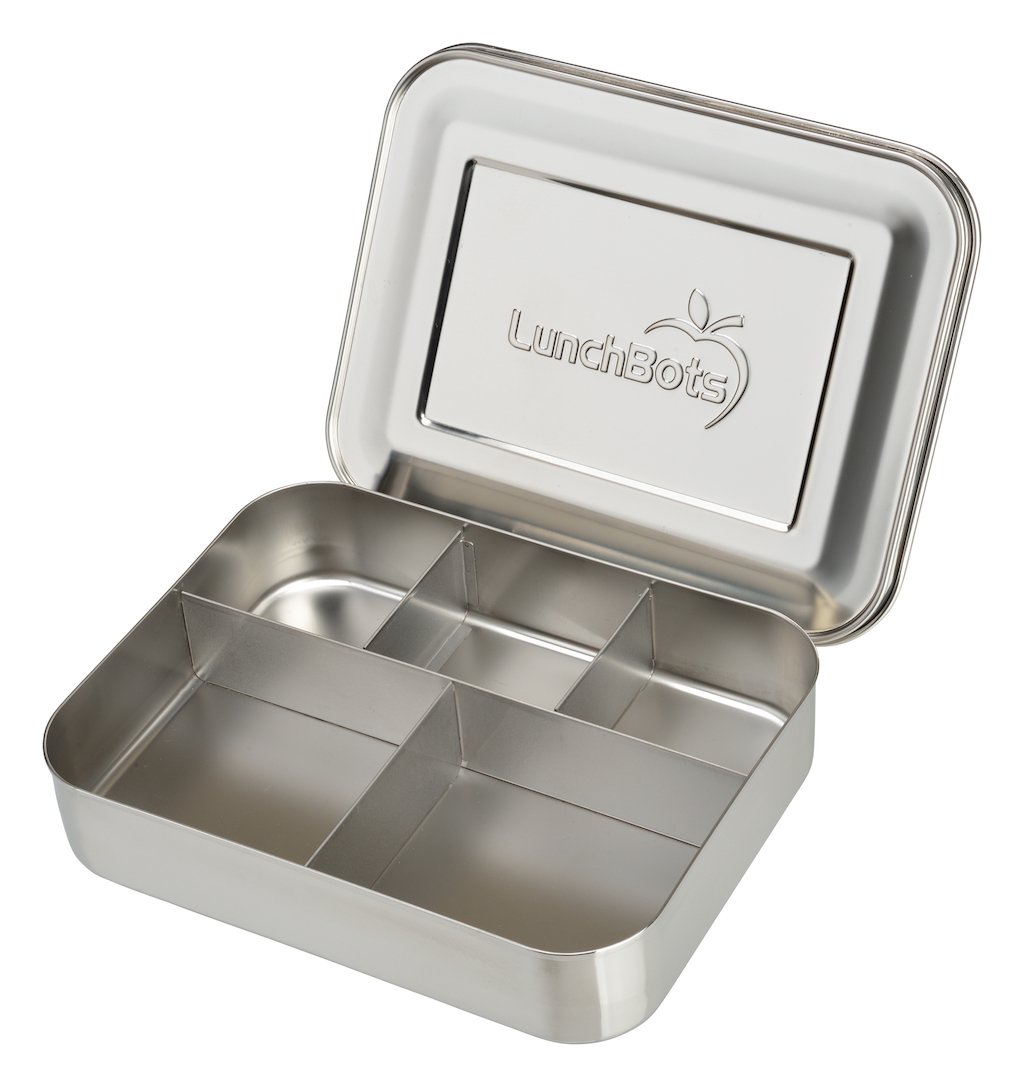 Designed to be dropped, dented, and dinged. The stainless steel box features five sections perfect for fruits, veggies, cheese and crackers, mini kebabs, hard boiled eggs, or whatever else your little one may desire. Don't forget to slip in a note occasionally to remind your kid how much you love them.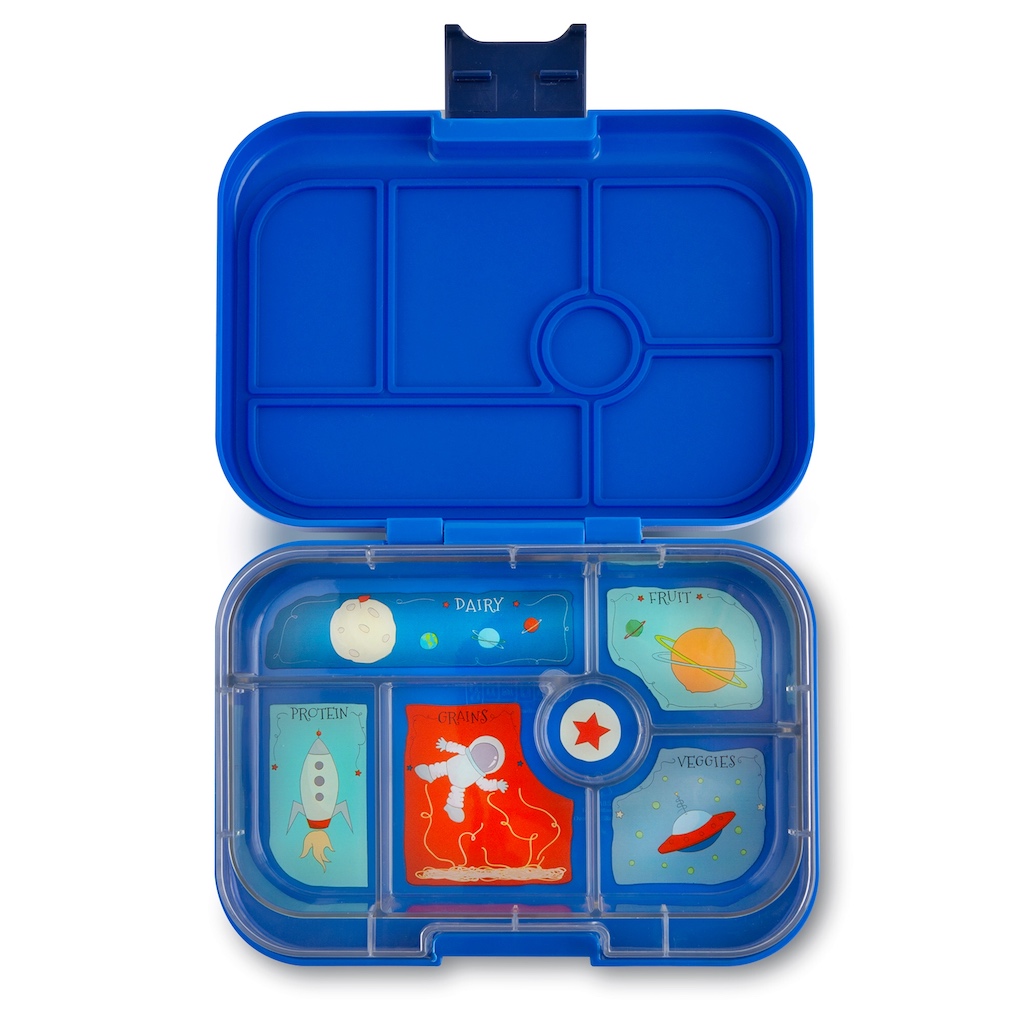 Seal up sauces and lock down dips with this leak-proof lunchbox. Six sections in several sizes are designed to hold everything a growing kid needs to flourish. Check out the company's website if you're seeking some recipe inspiration.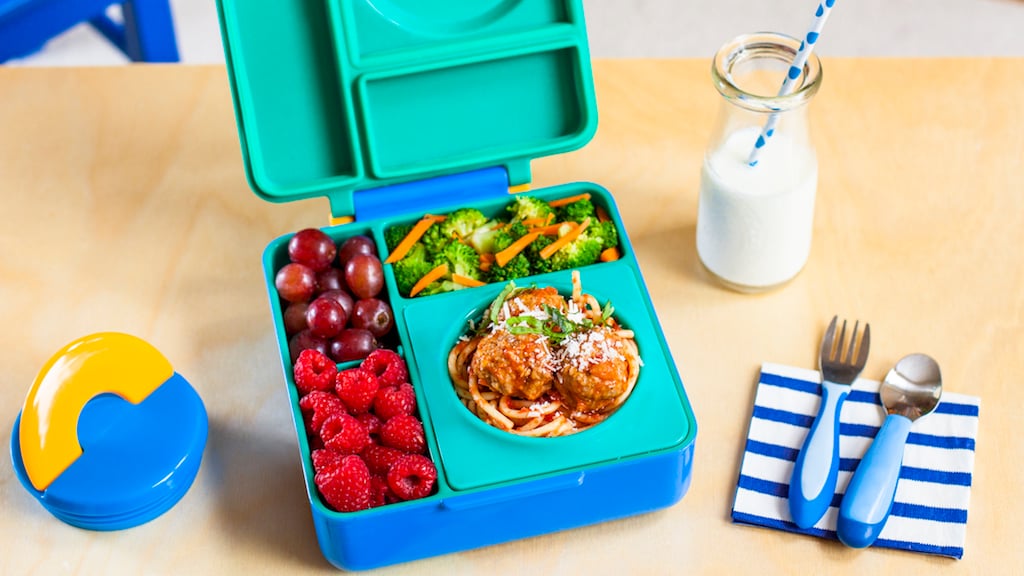 This eye-catching bento is divided into two distinct microclimates. The insulated bowl at the center keeps entrees warm, while the two compartments surrounding it are designed to keep items cool. Your tyke's lunch routine just got awesome-ized.