The 2018 Michelin star rankings for DC are here, and two new restaurants have joined the prestigious list. Komi, chef Johnny Monis' veteran Greek/Mediterranean tasting room in Dupont Circle, earned it's first one-star rating. So did Métier, chef Eric Ziebold's elegant prix-fixe dining experience below sister restaurant Kinship, which retains one star from last year.
Michelin international director Michael Ellis says each of the restaurants listed in the first DC red book received a follow-up visit from the tire company's anonymous team of inspectors. Komi and Métier, which were included in the 2017 guide but not starred, were the only two found worthy of a ranking upgrade. 
"They were strong out of the gate last year, so we went back," says Ellis. "Johnny Monis has everything we like to see in a chef: he's incredibly talented. He understands the products that he cooks perfectly. He probably has one of the most loyal teams in the city." Ellis also sang Ziebold's praises. "Metier was very good, but it hadn't been open for long last year so we weren't able to give them a star because they hadn't been open long enough."
Besides the two additions, the highly-anticipated rankings look identical to last year when DC earned a dozen Michelin-starred restaurants. Pineapple and Pearls, Minibar, and the Inn at Little Washington—the lone exception outside the District—fill the top tier with two stars. Yet again, no Washington chef gained Michelin's highest three-star accolade.
A total of seven new restaurants were added to the 2018 DC Michelin guide in total. In addition to the new starred spots, three new eateries earned Bib Gourmand honors in a list that was announced last week: Hazel, Sfolgina, and the Tavern and Ivy City Smokehouse. The value-driven awards are meant to highlight restaurants that serve "high quality food" for $40 or less per person, which includes two courses and a glass of wine or dessert (not tax and tip).
Michelin also added a new, lowest-level designation to the 2018 edition that encompasses all eateries that aren't stars or Bib Gourmands: plates, which signal "restaurants where the inspectors have discovered quality food." Newcomers there include the Smith—a New York-based American brasserie chainlet with a branch in Penn Quarter–and the Bird, Logan Circle's "beak to toe" eatery. 
After last year's Amazon snafu, which resulted in stars being leaked before the official announcement, you won't be able to snag a print book until its official release on October 20.
Here's the full ranking of the starred restaurants:
Three Stars ("Exceptional cuisine, worth a special journey")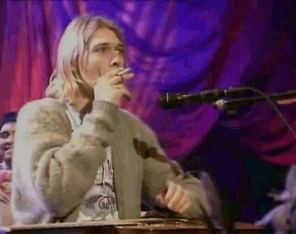 Two Stars ("Excellent cooking, worth a detour")
One Star ("A very good restaurant in its category")
Komi (new)
Métier (new)