In Israel, when people suggest grilling outside or having a barbecue, they might say, "Let's go Naf Naf"—a Hebrew phrase that roughly translates to "fan the flame." Eight years ago, Sahar Sander and his friend, Elan Burger, found the expression fitting for their new restaurant in Naperville, Illinois: a small Middle Eastern joint, which they opened in a 1,200-square-foot defunct Taco Bell.
That was the humble start of Naf Naf Grill. They didn't have air conditioning, but they did have a Middle Eastern menu built on Sander's family recipes. Not long after, they attracted a loyal following of Illinoisans in search of traditional shawarma and falafel. In the years since, the original restaurant's success led to 35 more locations across the country with branches in Cleveland, Chicago, and Philadelphia. This Thursday, Naf Naf makes its DC debut at 19th and K Streets.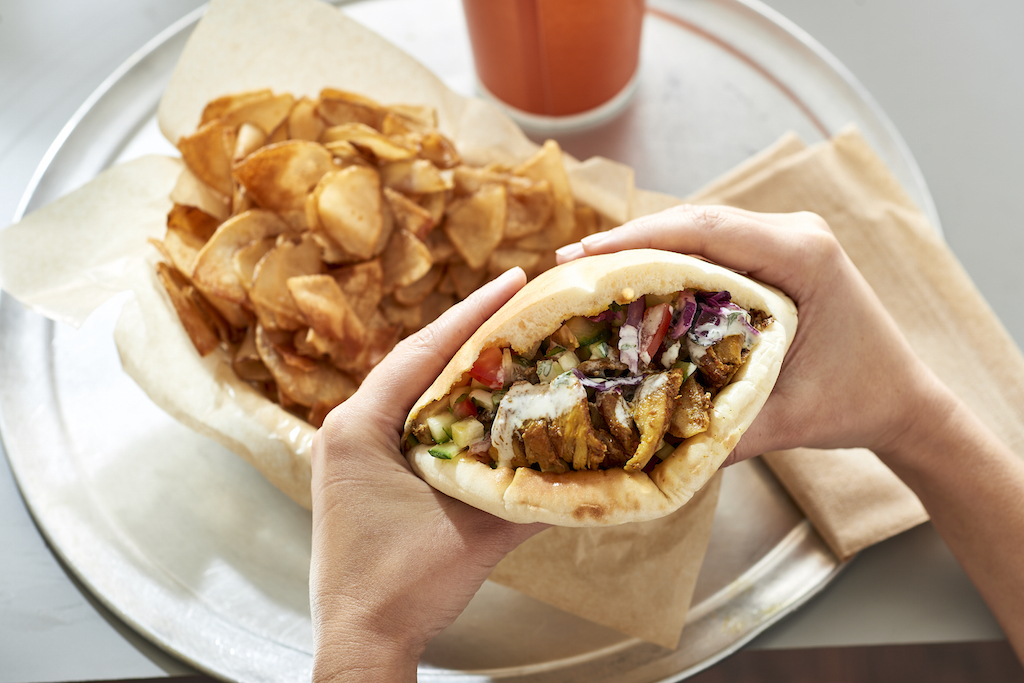 Sitting squarely within one of DC's biggest fast-casual zones, Naf Naf will face some competition. For one, Cava Grill is just a few blocks away with some similar dishes like pita sandwiches, falafel, and bowls. Sander says he isn't worried because his restaurant is focused on Middle Eastern cuisine, not the larger Mediterranean. 
"Mediterranean is more involved," he says. "You have the French, the Italian, the Greek, and they all have their own dishes. With Middle Eastern food, it's standard: There's shawarma and there's hummus. We're from the other side of the Mediterranean Sea."
For starters, you won't find Greek ingredients like feta cheese or Kalamata olives. The hummus recipe is from Egypt, the harissa from Morocco, and the baba ghanoush from Lebanon. This mix of Middle Eastern dishes is something Sander says is common in Israel, hence the restaurant's name.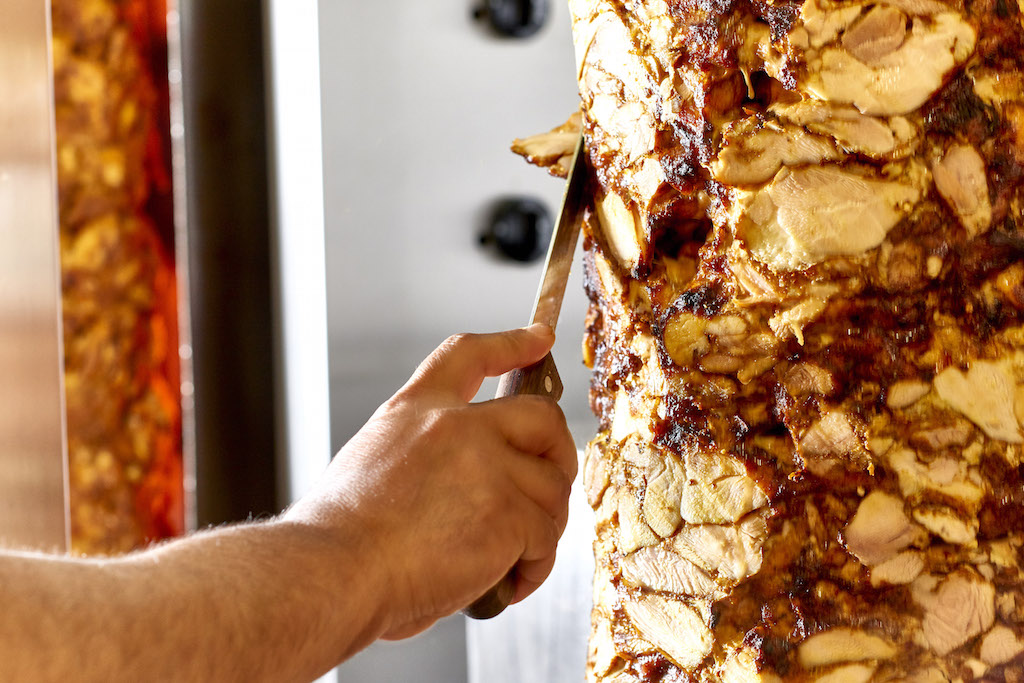 The fast-casual format is familiar by now. Patrons choose either pita sandwiches or bowls with a base of greens, hummus, couscous or basmati rice, plus one of three proteins, and a few veggie toppings. The biggest variety comes with the sauces, which include Lebanese tahini (Sander calls it "the ketchup of the Middle East"), Lebanese garlic sauce, Iraqi amba made with pickled mango and fenugreek, Moroccan harissa, and herbaceous Yemeni skhug (the most popular hot sauce in Israel).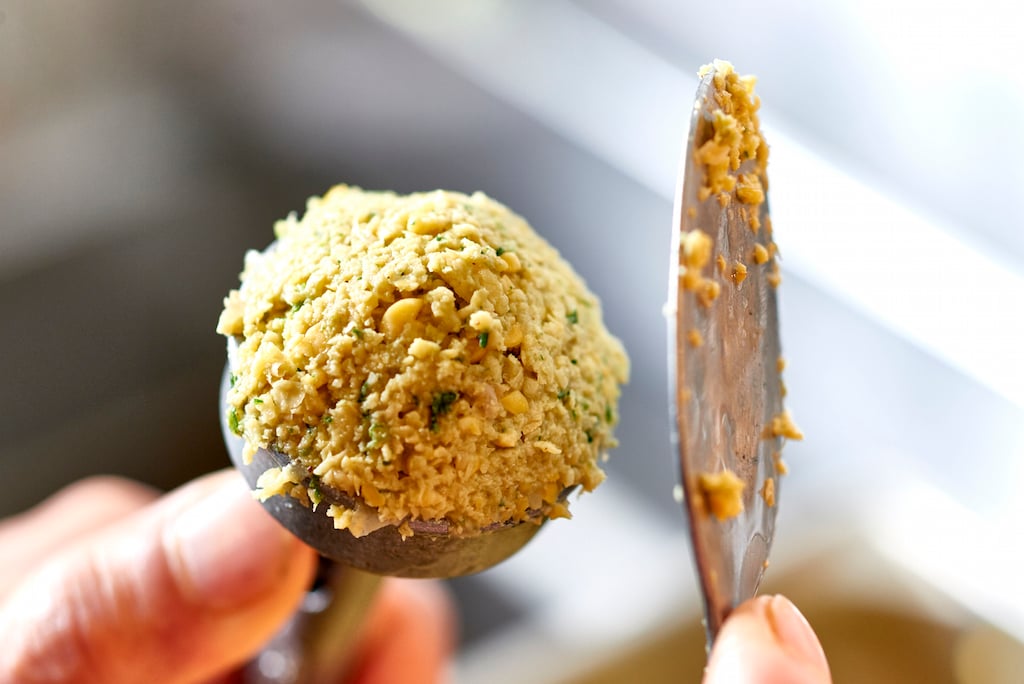 Another way Naf Naf stands out is by making as much as possible from scratch, despite the brand's growing size. (Damico says they're aiming for 200 restaurants by 2019, including several more in the DC area). Each location stacks, shapes, and carves its own shawarma—so there's no super-processed "meat cones" here—and the falafel is coarsely ground without fillers like bread. Pita is rolled and baked on site.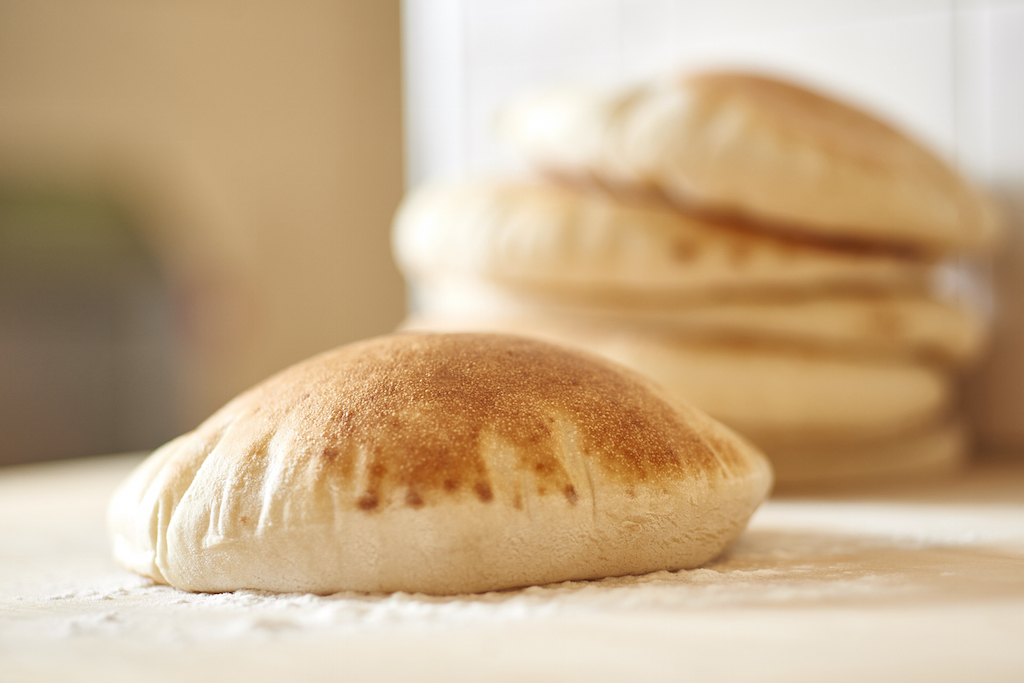 Customers who're used to loading up their meals with a ton of toppings may find Naf Naf's menu short, but according to CEO Paul Damico, that's all part of the philosophy.
"I look at the competitive set, and I think they try to do a lot of things," says Damico. "We do shawarma, we do falafel, and we do pita, but we do it all amazingly."
Naf Naf Grill. 1875 K Street NW #100 (enter on 19th Street); 202-618-3724. Open Monday through Friday 10:30 AM to 10 PM, and Saturday and Sunday 10:30 AM to 8 PM. 
Correction: This post originally gave the wrong location for the restaurant.