A guide to the newest places to eat and drink.
When restaurateur Mike Isabella opened Arroz in March, the finer-dining Spanish spot upped the culinary cache of his ever-growing empire—one that includes trendy small plates spots, stadium and airport kiosks, and much in between. Now, Isabella and Arroz executive chef Michael Rafidi are poised for another ambitious venture: Requin at the Wharf. The upscale modern-French restaurant opens for dinner service on Thursday.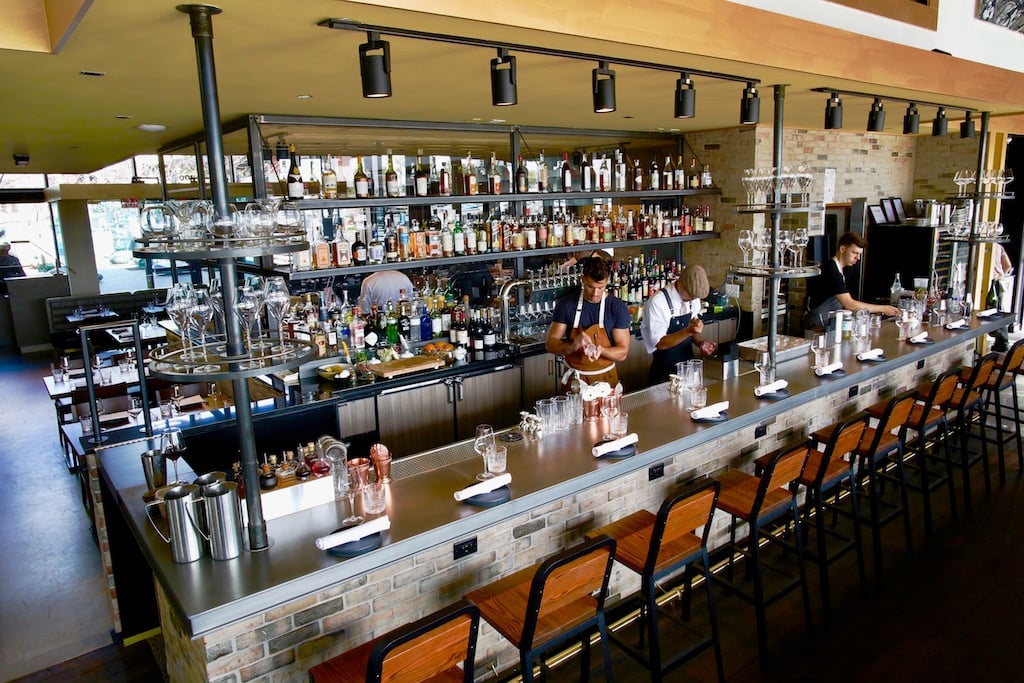 Rafidi, a native Washingtonian, has quickly become a talent to watch since returning from San Francisco, where he helmed Michael Mina's French steakhouse, RN74. (The latter closed this month, and several cooks have since joined Rafidi's team in DC.) His leading role at Requin is a recent development; originally, Isabella's fellow Top Chef alum, Jennifer Carroll, was a partner on the project. After heading Requin's more casual sibling at the Mosaic District, Carroll has left the company. Rafidi says he'll split time between Arroz and the new restaurant, with a similar cooking approach at both.
"There's nothing that I do that's truly classic," says Rafidi. "I always find a way to put a modern spin on things."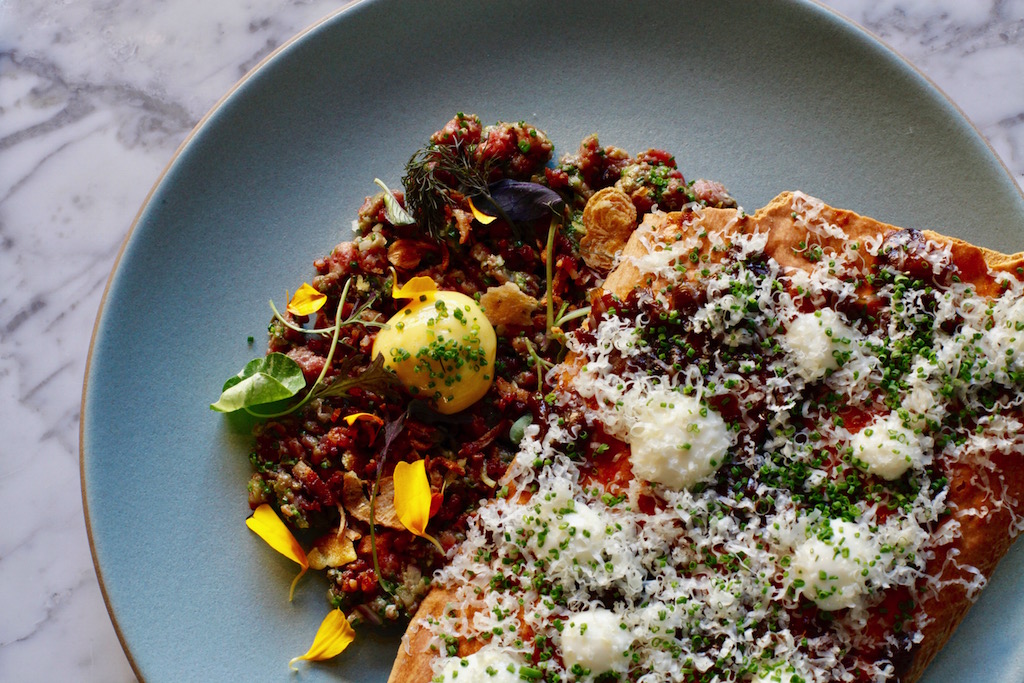 Patrons will recognize many of the French dishes on the menu—escargots, onion soup—but they're all reimagined. The snails, for one, are poached in duck fat and rolled into a warm croissant. ("They're kind of like pigs in blanket," says Rafidi.) Seared foie gras is matched with house-made brioche French toast, smoky jam, and fried pistachios. Even Auguste Escoffier and Julia Child throwbacks like lobster thermidor and duck a l'orange are reworked on the menu.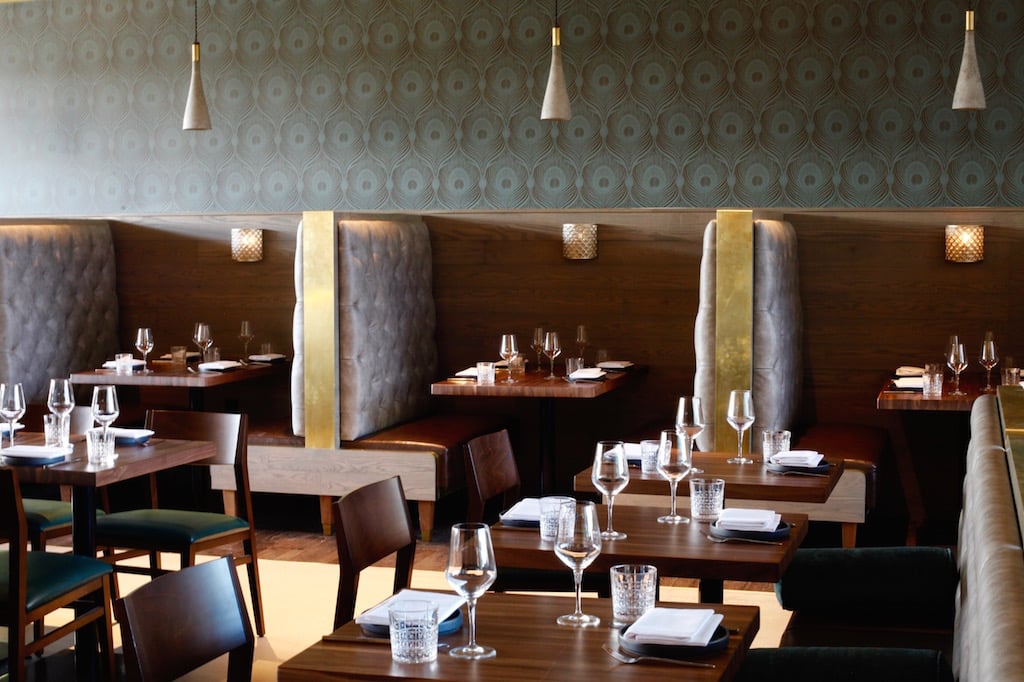 Dishes are meant to share—both small and large. It's good to keep in mind if you get sticker shock when looking at the plats principaux, which include a $64 whole roast chicken—perhaps a rival to Kinship's $56 whole roast chicken. (In case you're wondering, fancy whole roast chicken is a thing. Blame New York.) Rafidi's bird is inspired by his love of the famous Zuni Cafe dish and is designed to be a meal in itself with a chicken fat-fried panzanella, pickled carrots, and mashed potatoes. The dish advertises a 45-to-60 minute preparation on the menu, though only half-portions ($34) will be served to start during the opening days.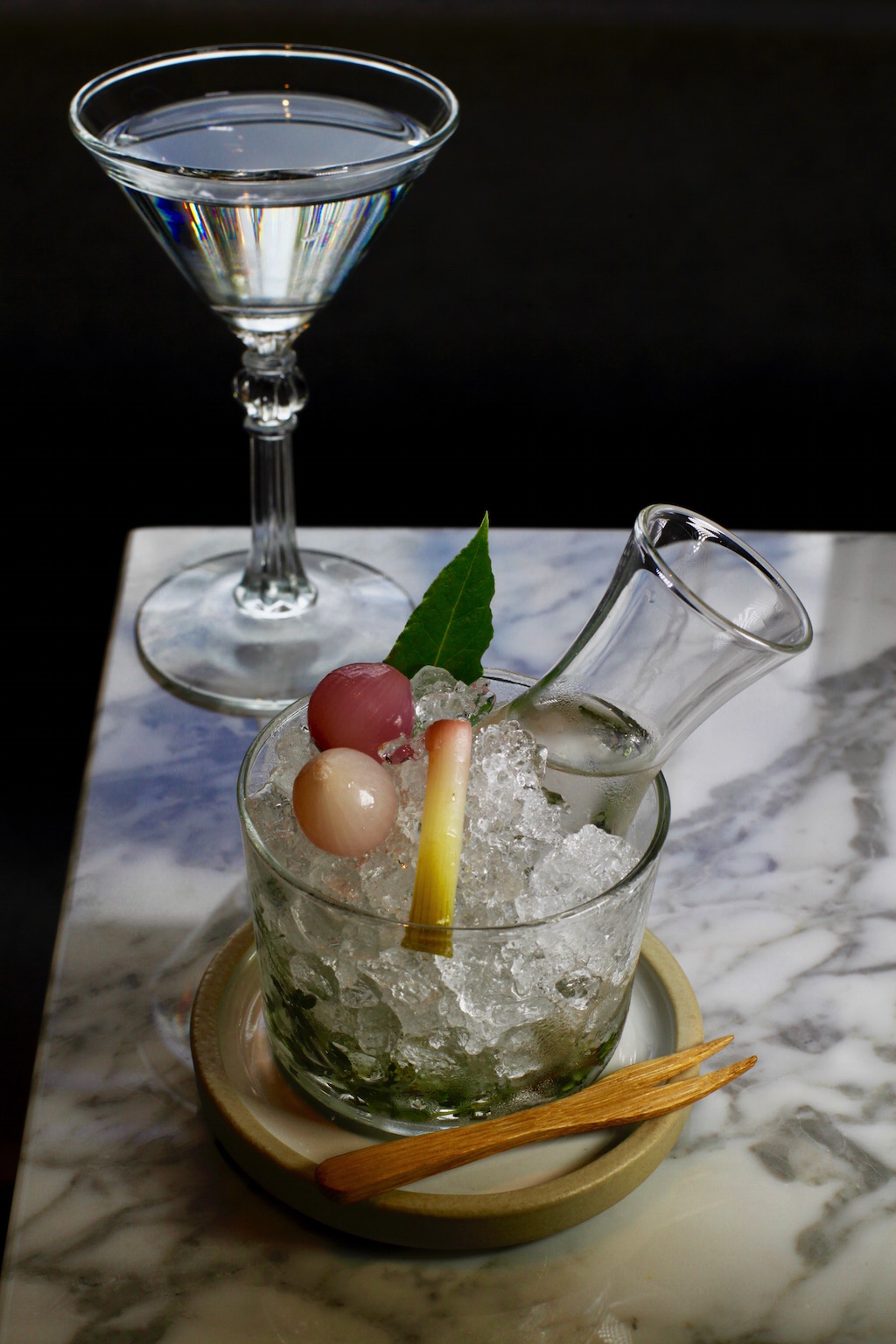 Like the food, cocktails include updated classics. Barman Taha Ismail designed "martini service" with four types of vodka or gin martinis: traditional, 50/50, gibson with house-pickled onions, or a riff on a dirty with olive oil-washed booze and calvados. Half is poured in a four-ounce glass, while the other half sits in an iced carafe so guests can refresh their drink and keep it chilled. Being a French restaurant, there's also a heavy emphasis on wines and Champagnes.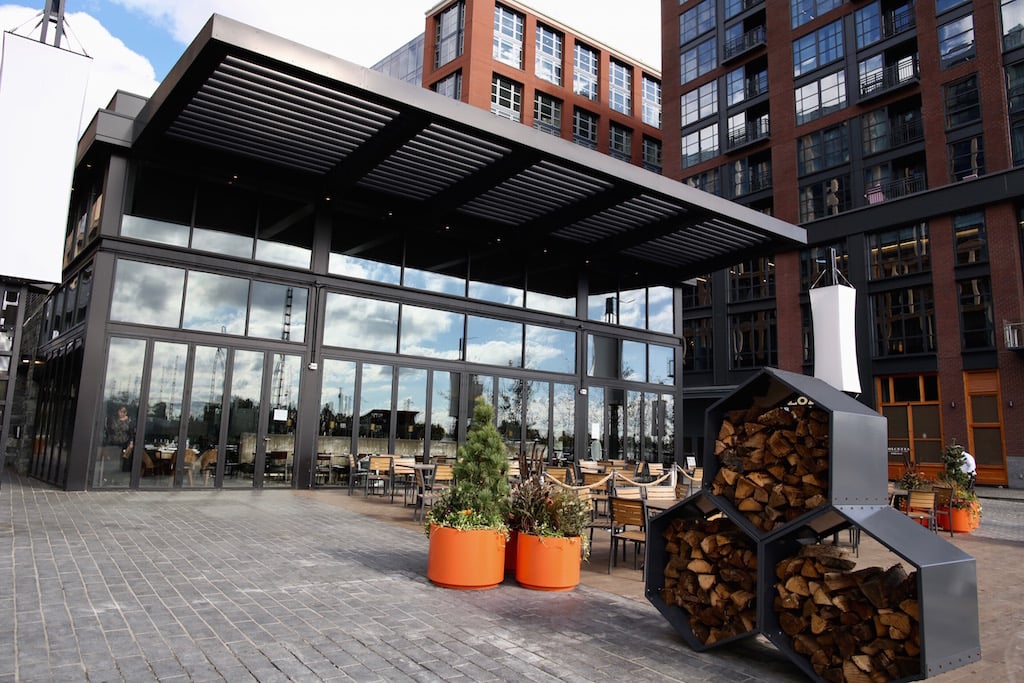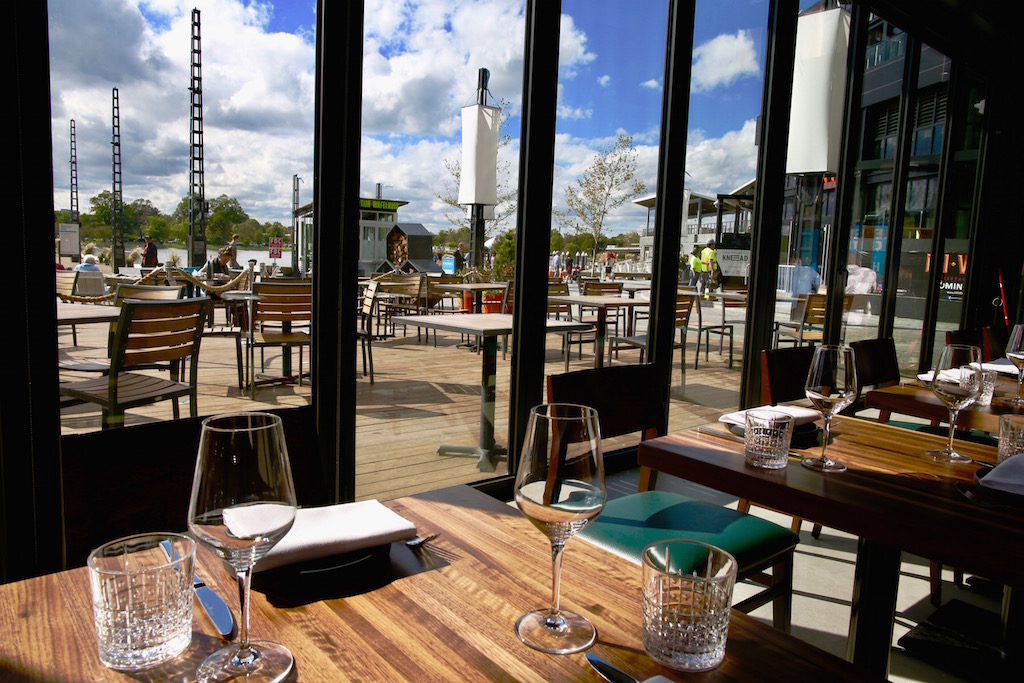 Requin's 170-seat dining room is the only stand-alone restaurant structure at the Wharf. Once warm weather returns next year the 40-seat patio will reopen for waterfront dining. In the meantime, there's a giant fire pit with Adirondack chairs in front of the restaurant where Isabella and his team may eventually serve hot cocktails and snacks. Other big-name chefs reside all around, including (as of this week) Del Mar by Fabio Trabocchi and Kwame Onwuachi's Kith and Kin. Rafidi says he isn't worried.
"It's good competition," says Rafidi. "The better the competition, the better the restaurants are."
Requin at the Wharf. 100 District Square, SW; 202-827-8380‬. Open Monday through Thursday and Sunday, 5 to 10 PM; Friday and Saturday, 5 to 11 PM.