Restaurateur Ashok Bajaj is best known in the downtown dining scene for his polished spots like the Bombay Club, Bibiana, and Oval Room. Now he and Rasika chef Vikram Sunderam will introduce a casual option with the opening of Bindaas in Foggy Bottom on Monday, November 6. The first location of the Indian street food spot debuted in Cleveland Park last year.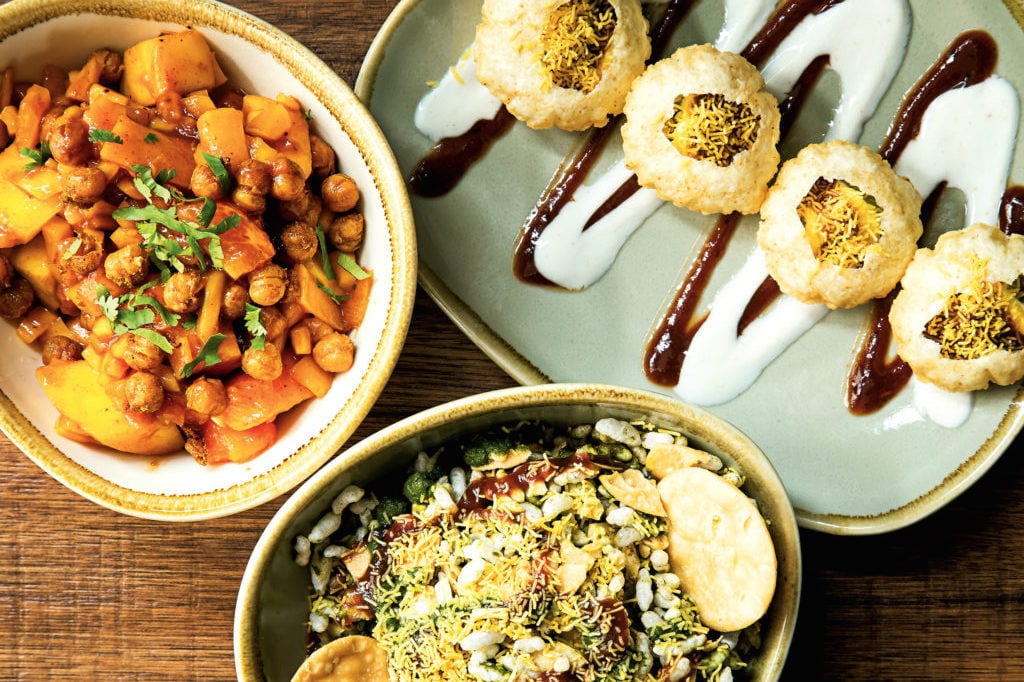 Much of what we love about the flagship carries over to the new location. Sunderam's menu explores street cooking across India—all at wallet-friendly prices. Dishes max out at $15 for the market fish machalee, served Calcutta-style with chilies, cucumber salad, and spiced potatoes. Patrons can start with chaats, savory snacks such as Southern rice noodles with fresh crab and coconut, or golgappas, crispy rounds filled with avocado, tangy chutney, and yoghurt. The rest of the all-day menu can be ordered as satisfying solo entrees or share plates, depending on how many dishes you want to sample.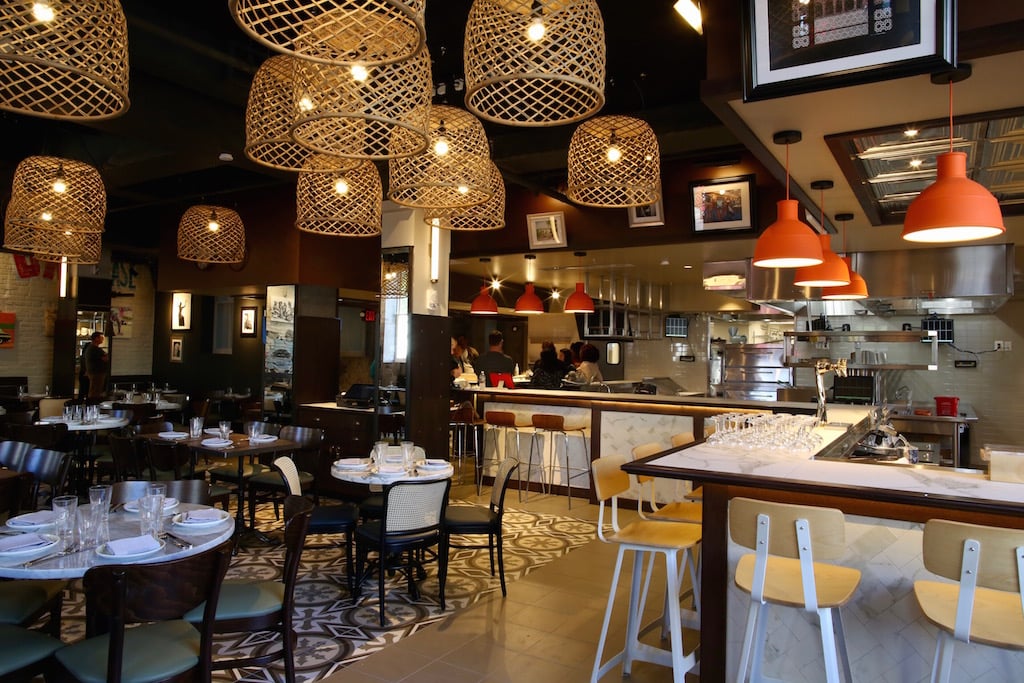 The new 91-seat space is slightly larger, as is the menu. Bindaas originally opened without curries—complex stews being a specialty of Rasika—but Bajaj is introducing a new kind of "street karee" downtown. He says the simple chicken or vegetable curries are like those served in Indian railroad stations with seasonal vegetables, rice or naan, and lentils. Other new items include pao buns (soft, Parker House-esque rolls) with spiced minced lamb, and two sandwiches. We have our eye on the chicken farcha—Indian fried chicken that's marinated in chili paste, ginger, and garlic for two days, and then double-fried for an ultra-crunchy texture. A separate counter-order takeout area will open two weeks after the restaurant's debut for diners on the go.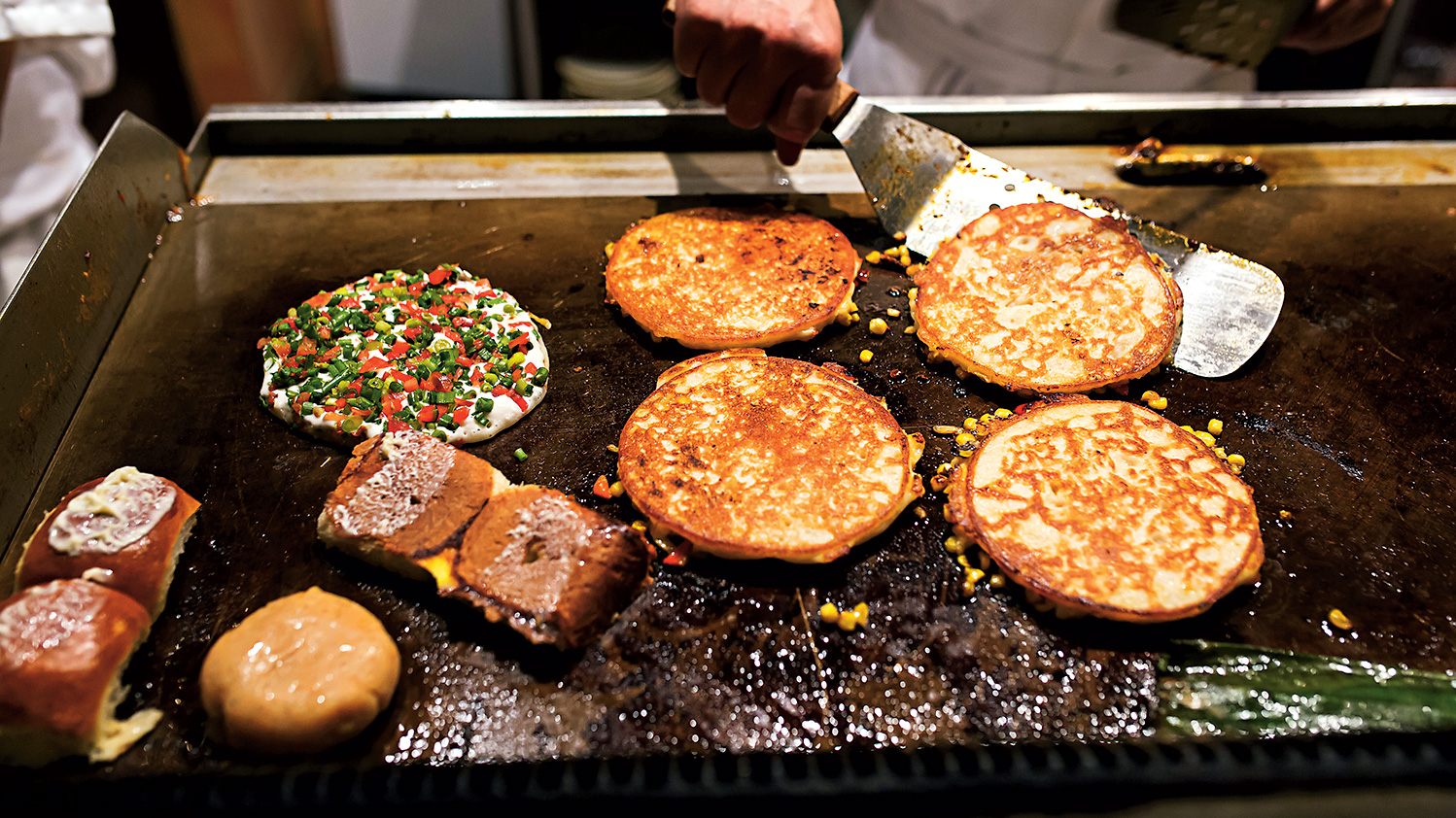 A list of spice-friendly wines—including several on tap—accompanies the food, as well as a beers and house-made sodas. Cocktails, all $12, play on flavors from the kitchen such as a sparkling aperitif with local One Eight vodka, prosecco, and syrup infused with jalapeño, fresh herbs, and lime.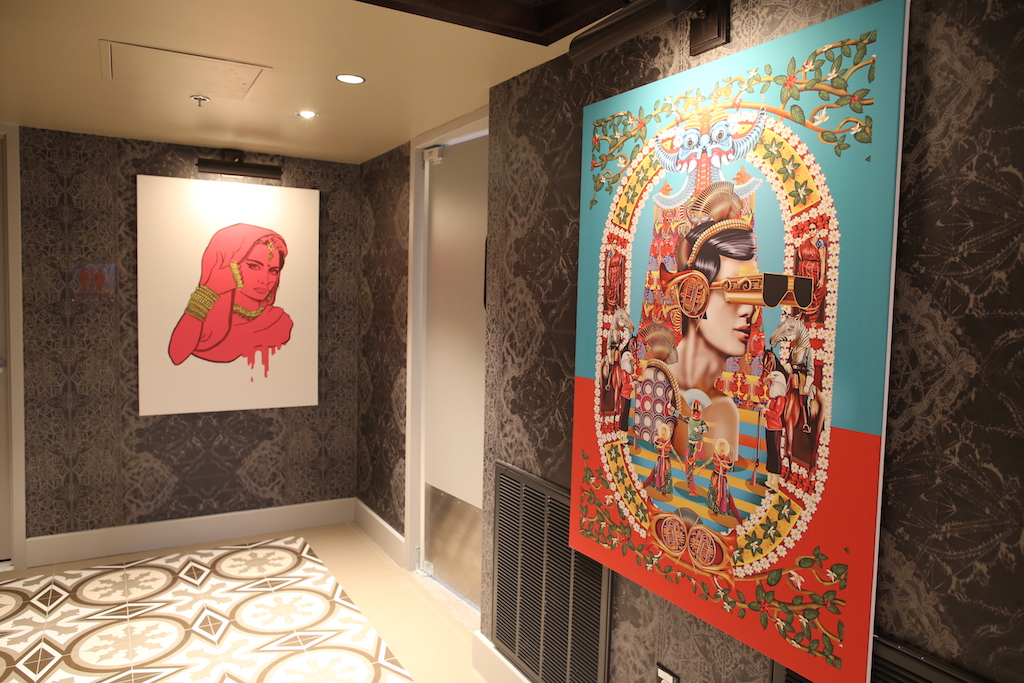 Though casual, the space is attractively designed for those who want to linger over a cocktail or chai. Bajaj and New York-based designer Martin Vatra, who's also behind the look of Rasika, hung the walls with photos of scenes across India. Baskets like those use to carry produce on market-goers heads line the ceiling. A communal table near the open kitchen currently seats groups of seven, and may be used as a special chef's table in the future. Still, Bajaj isn't worried about keeping things casual.
"Yes, it's a mental shift doing $10 dishes" says Bajaj. "The direction of dining is going less formal."
Bindaas. 2000 Pennsylvania Ave., NW; 202-516-4326. Open Monday, November 6: Open Sunday through Thursday, 11 AM to 10 PM; Friday and Saturday, 11 AM to 11 PM. Brunch: Saturday and Sunday, 11 AM to 3 PM.