Serving one's community can be rewarding in itself, but for Ehren Dohler and Alyssa Detwiler, the instinct to volunteer at a Chicago homeless shelter also brought the good karma full circle when it brought them together. Six years later, the sweet couple wed in a sunflower-speckled wedding in Poolesville, Maryland. Follow their story below, with images from Alexandra Friendly Photography.
Follow B&G on Instagram | Like B&G on Facebook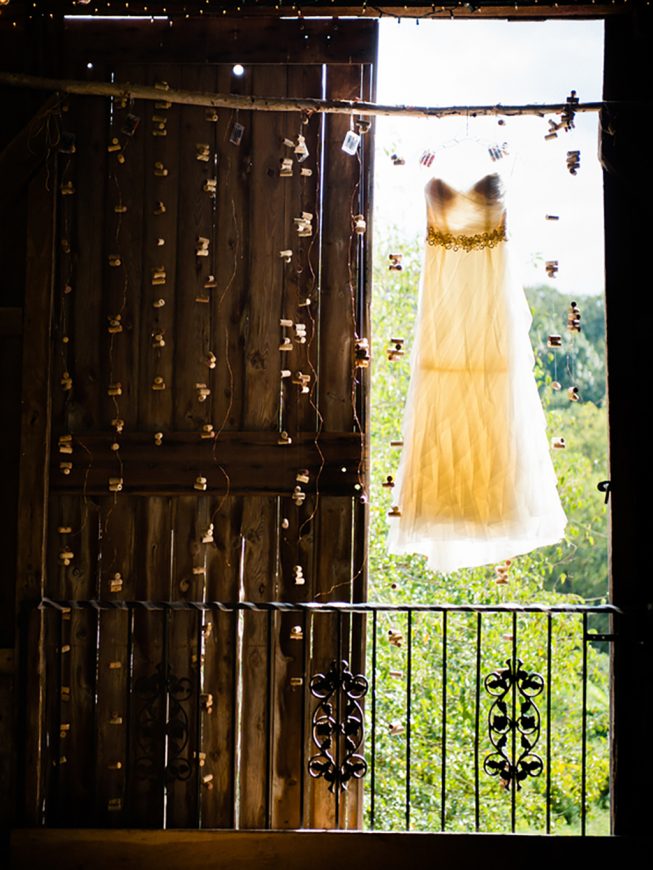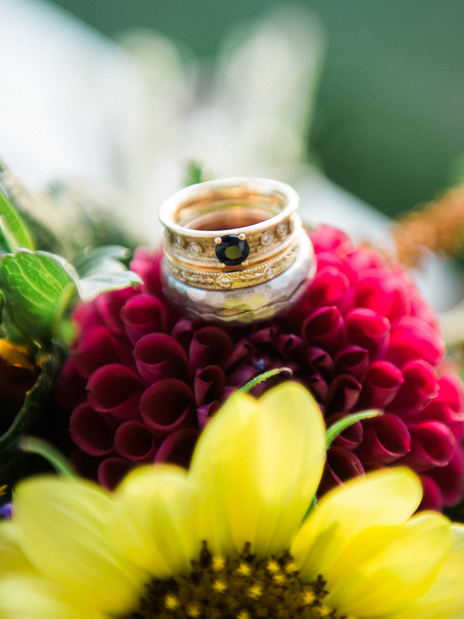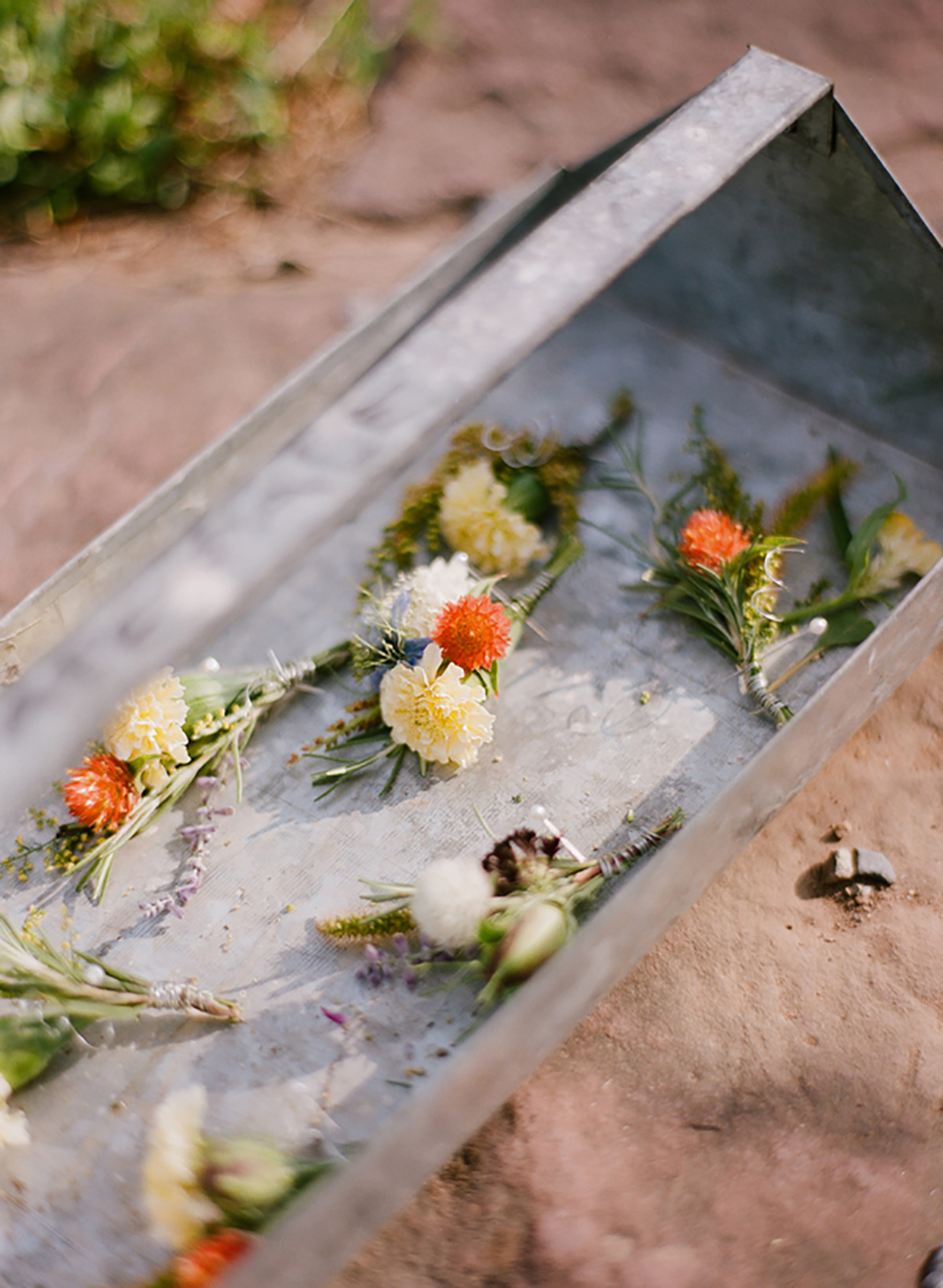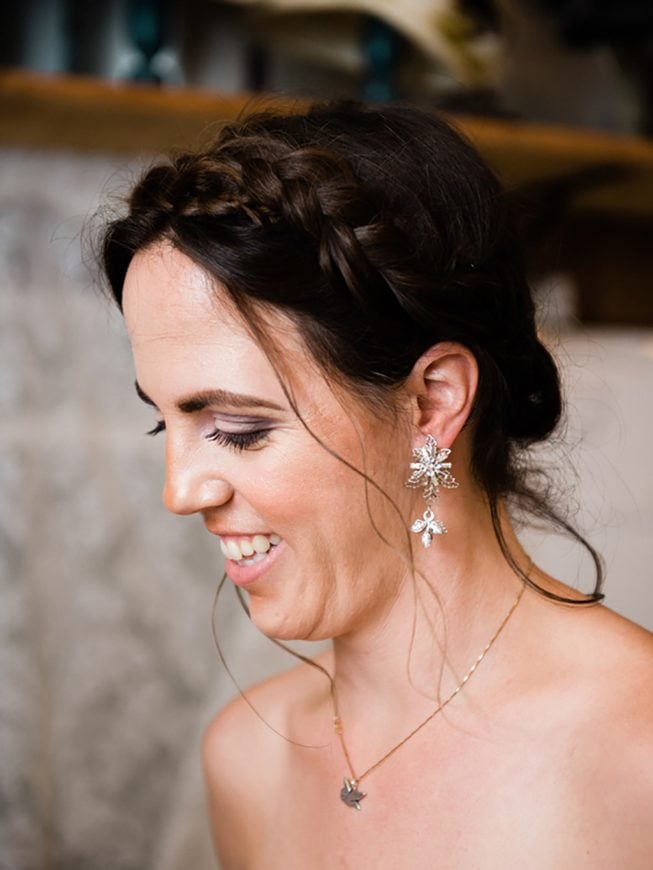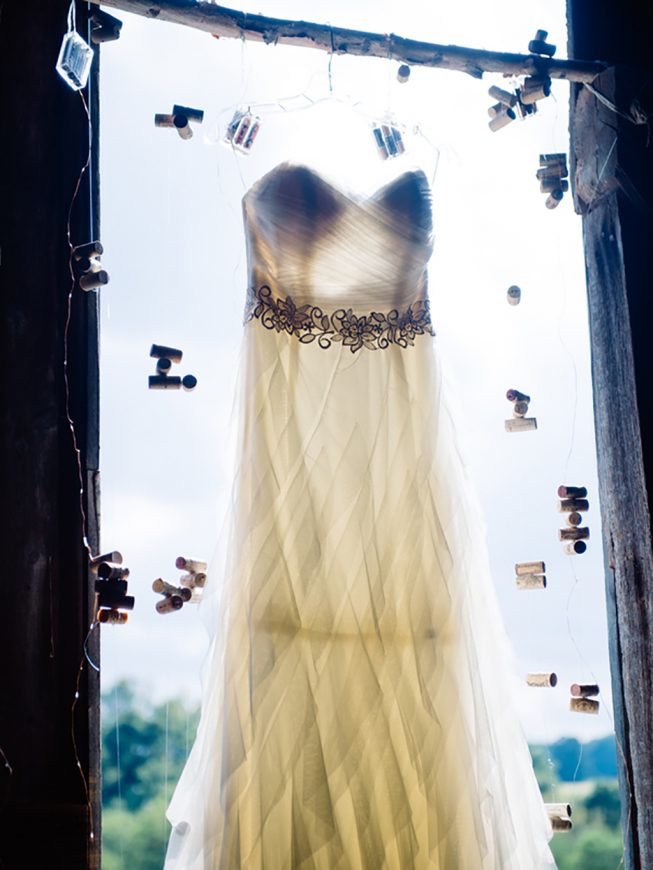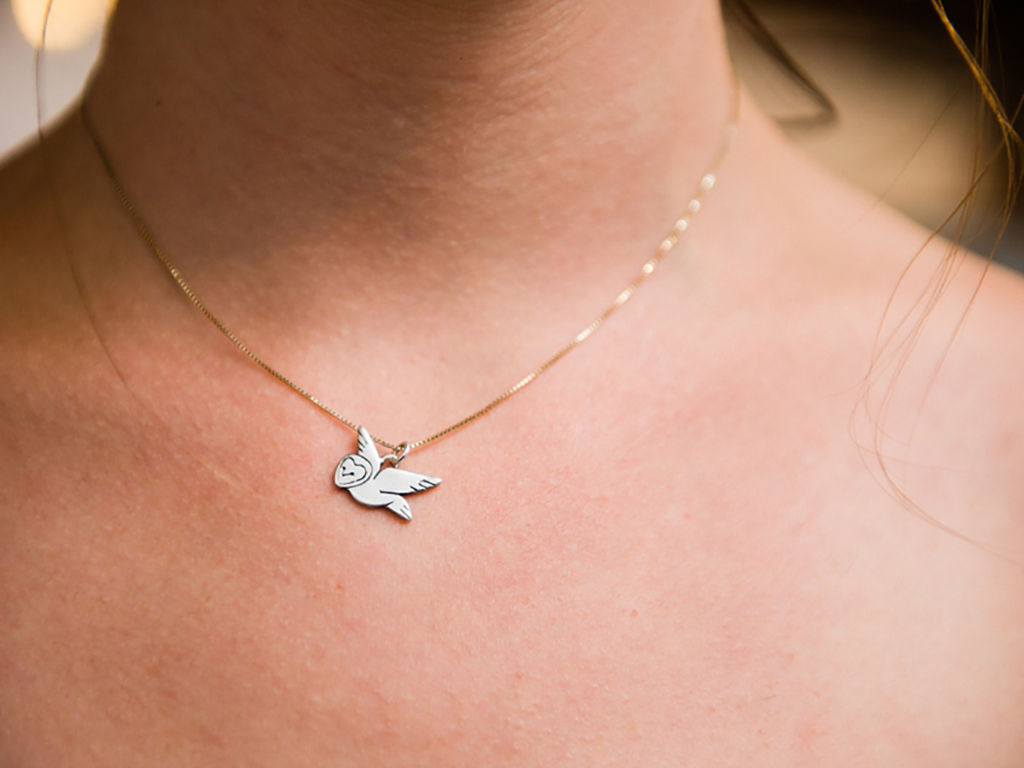 "Kind and expressive;" That was Alyssa's first impression of her fellow co-ed, Ehren. While working on a service learning proposal for a college class, their professor decided to combine Ehren and Alyssa's like-minded projects.
The two students hit it off, and ended up on a first date at Guthrie's Tavern, a cozy neighborhood spot known for its extensive boardgame options. Ehren, a Guthrie's veteran, hoped Alyssa would appreciate his love for the beer-and-boardgames combo. The couple settled on Battleship as their game of choice, and Ehren found his date a more-than-willing competitor: Alyssa won every round.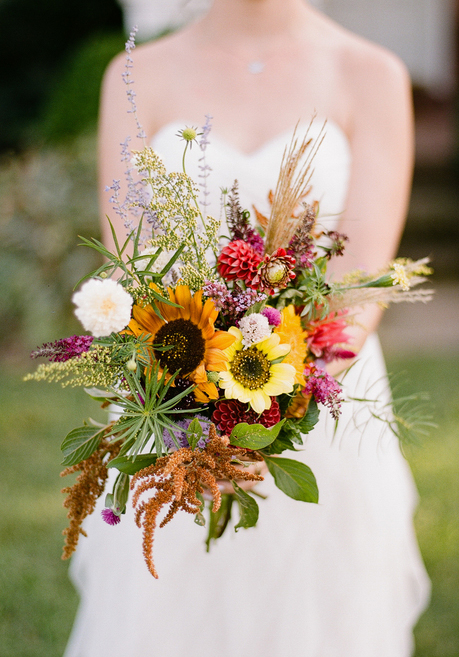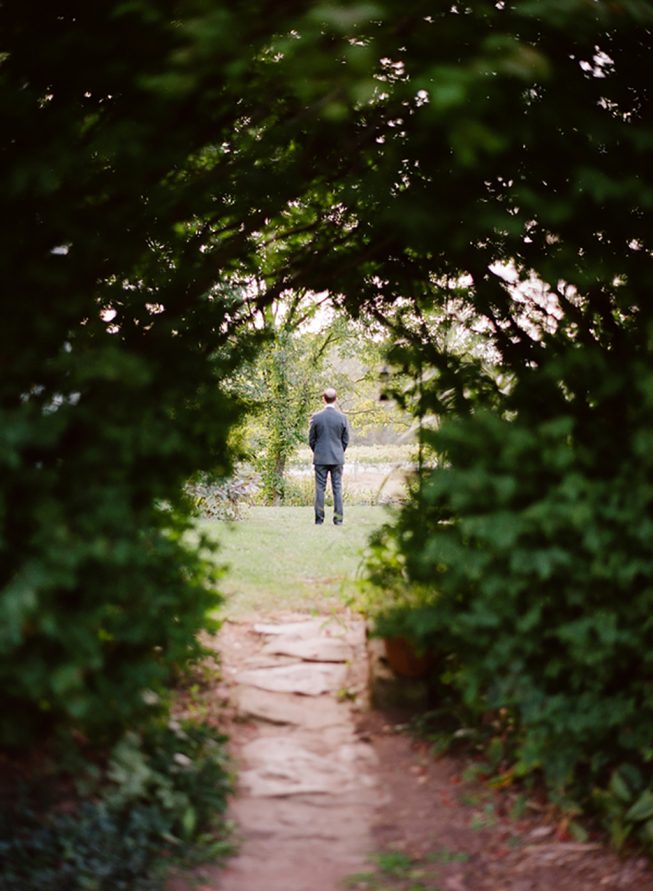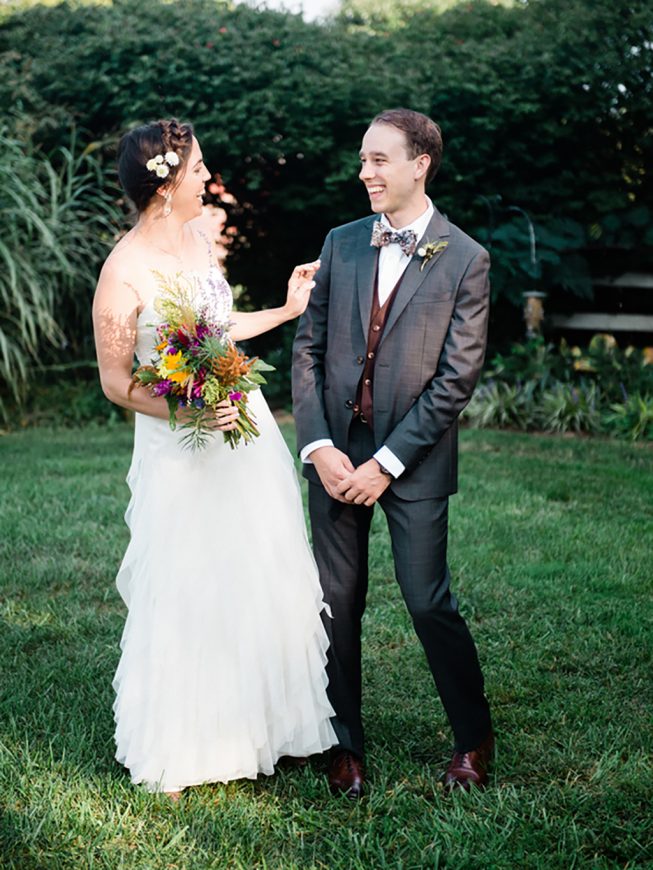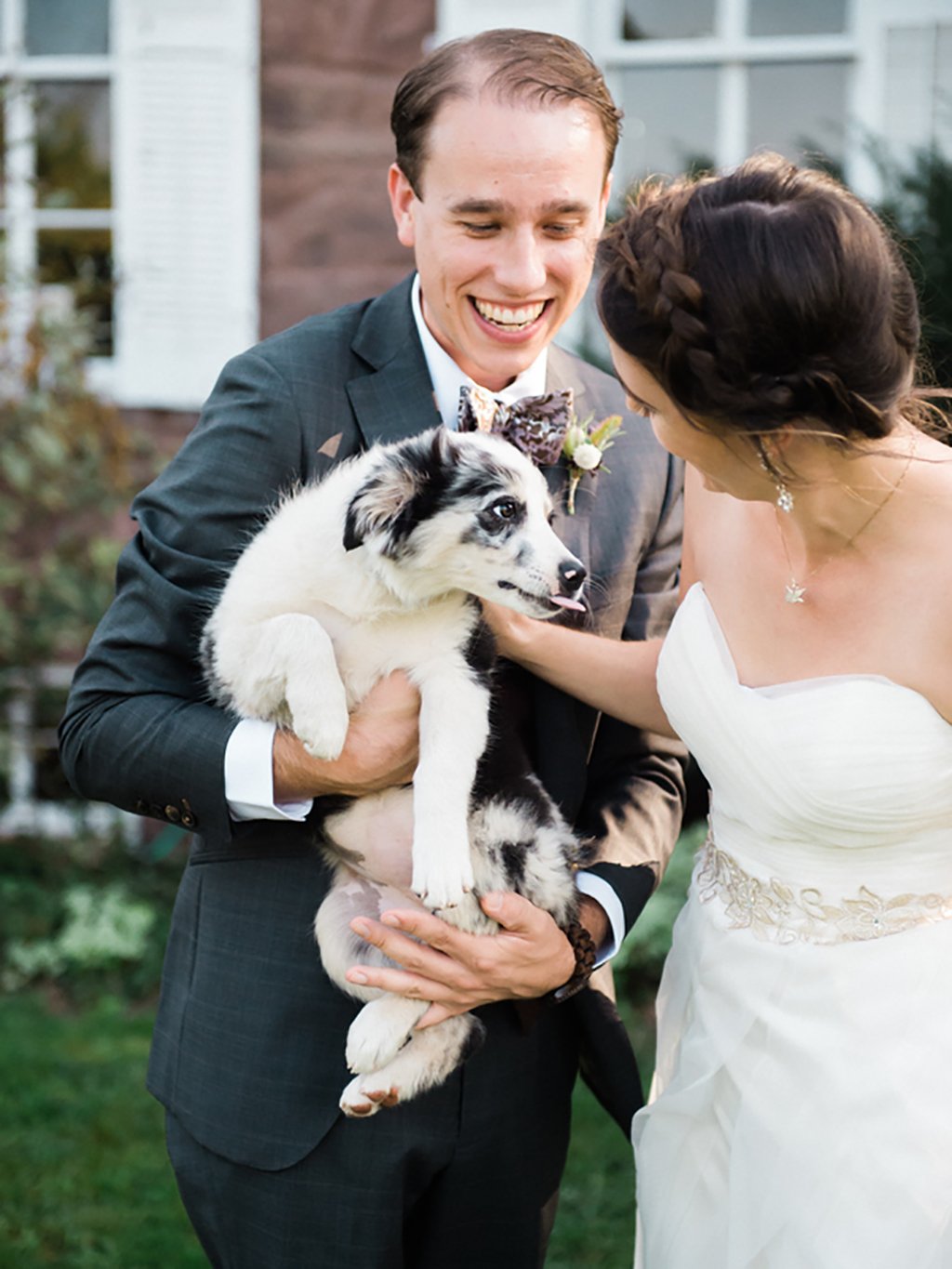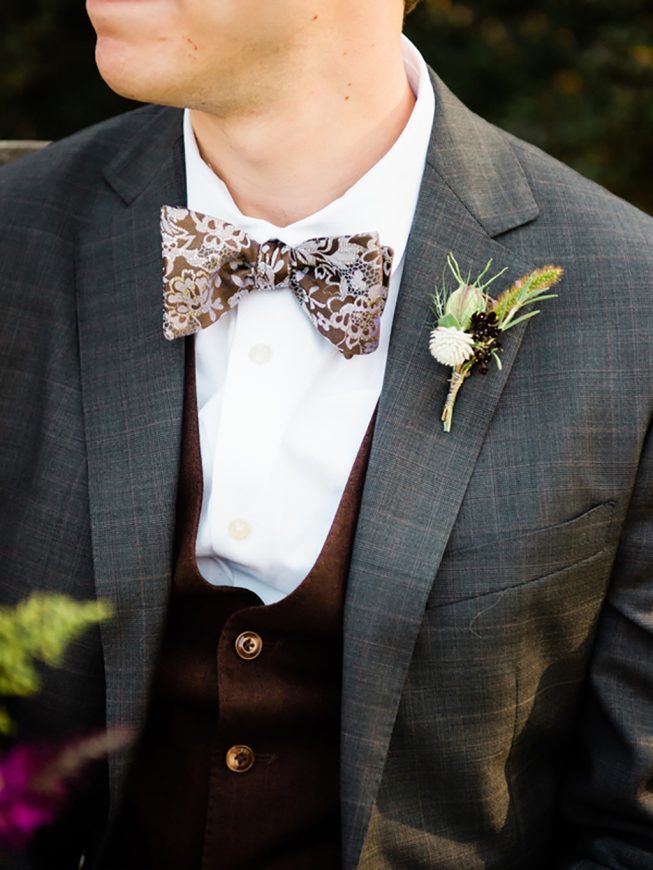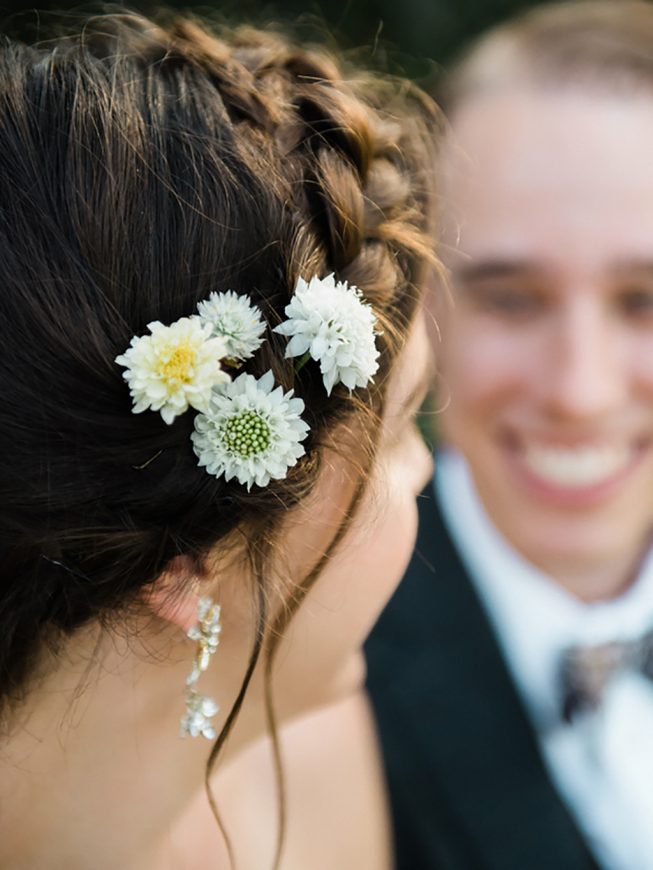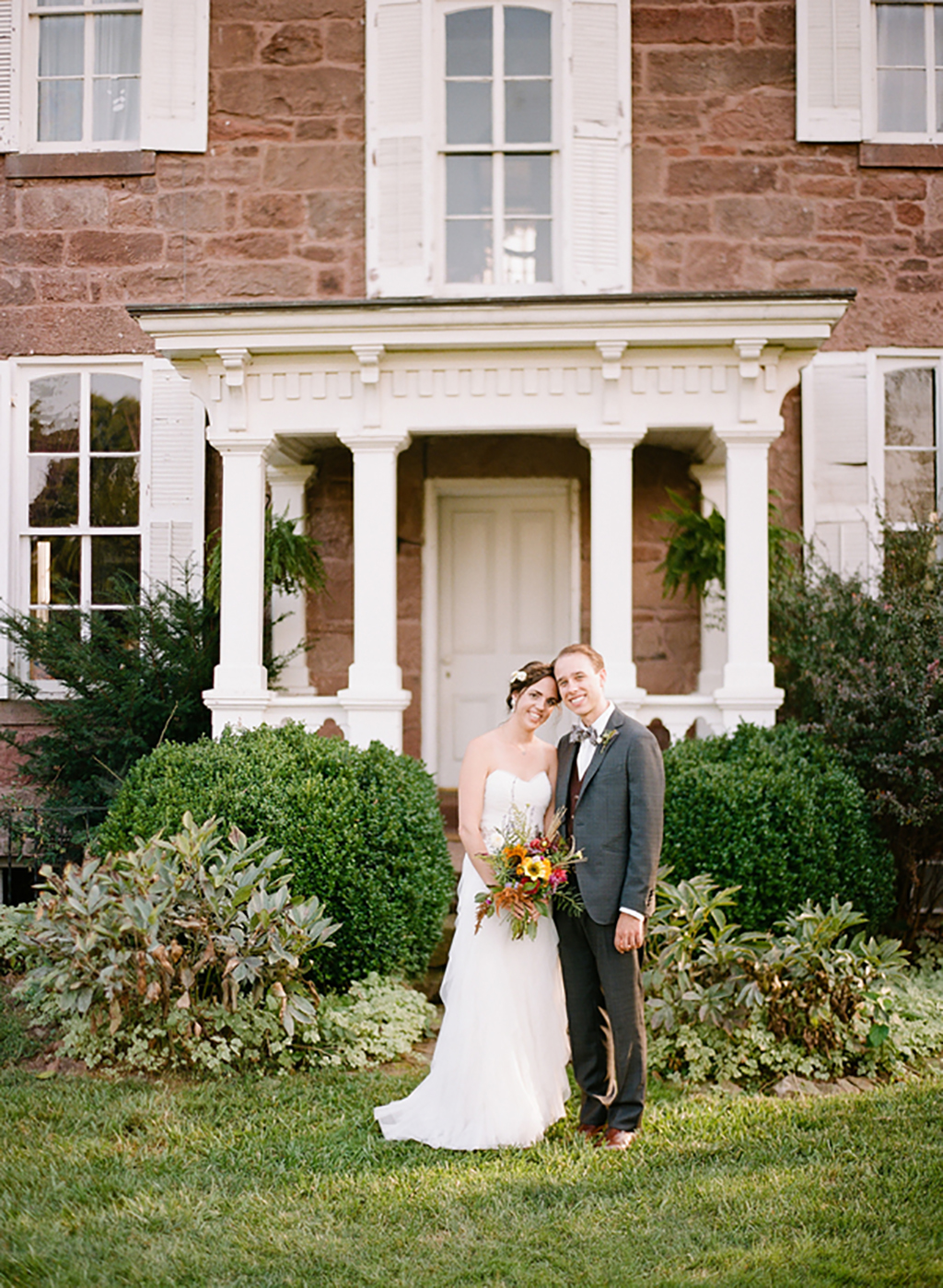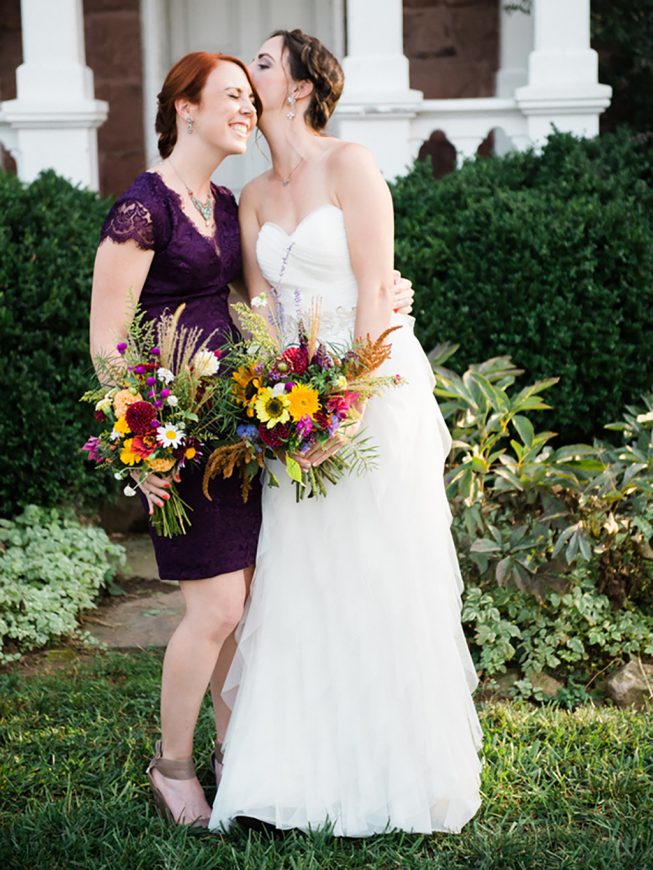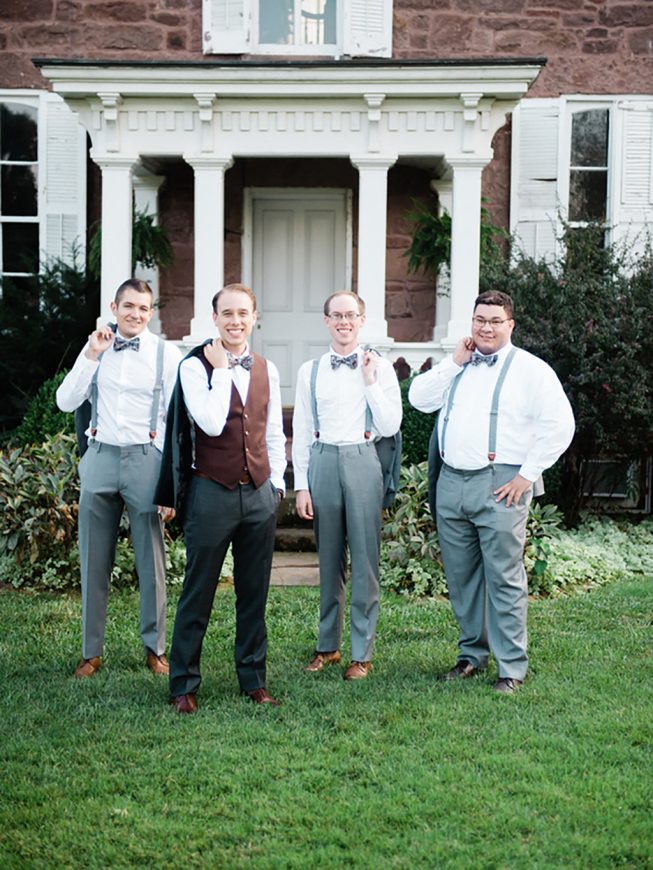 After five years together, it was another nautical-themed activity that led to a proposal. Ehren had been talking for weeks about going on a trip for labor day weekend. Alyssa, however, was having an especially busy month at work. Eventually, they compromised on a casual day trip.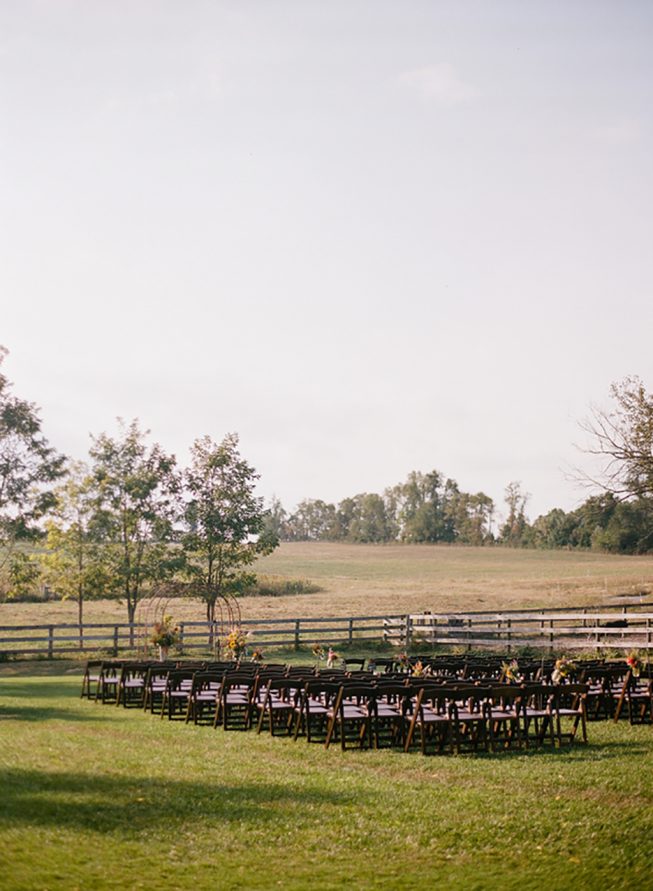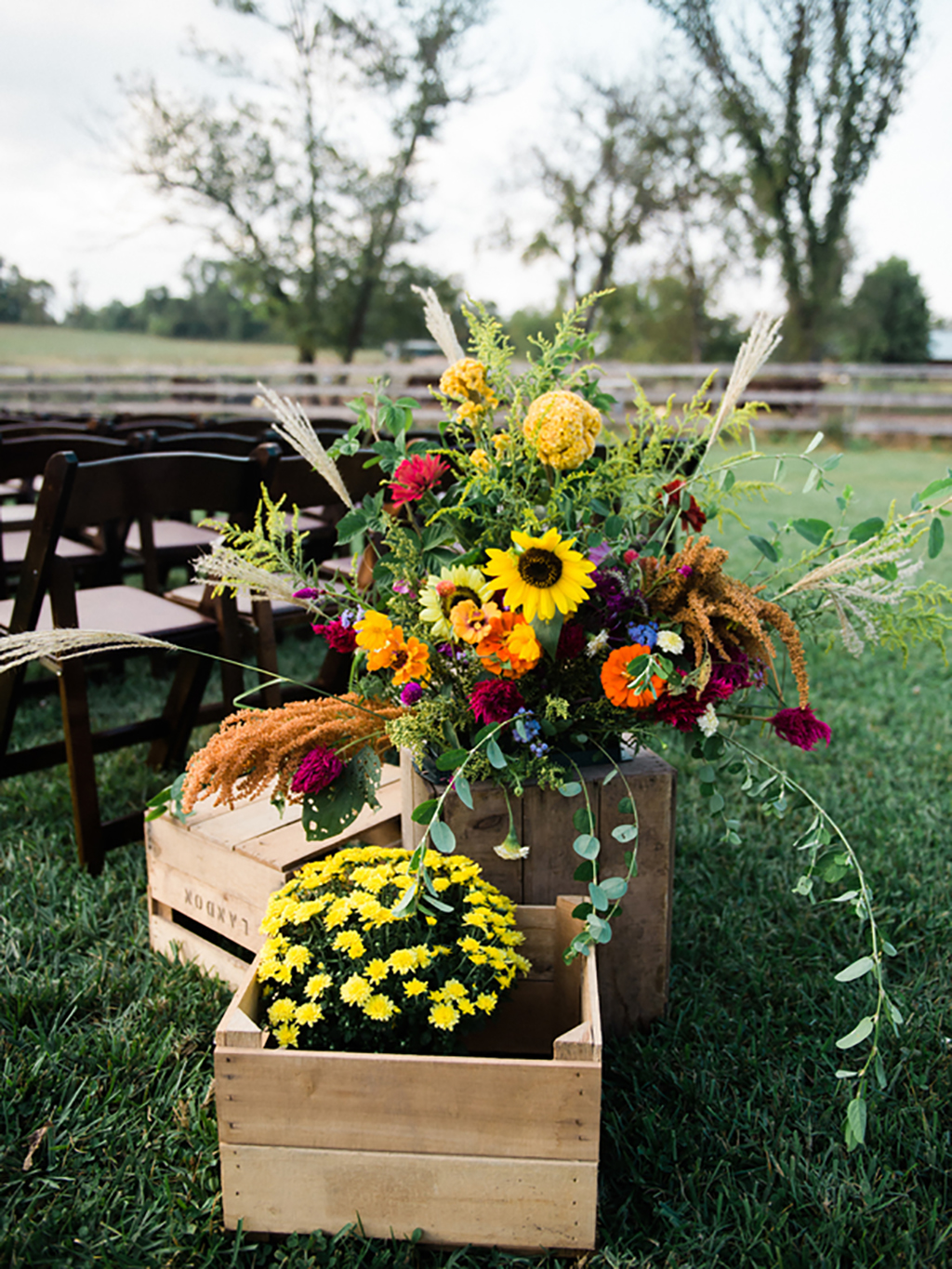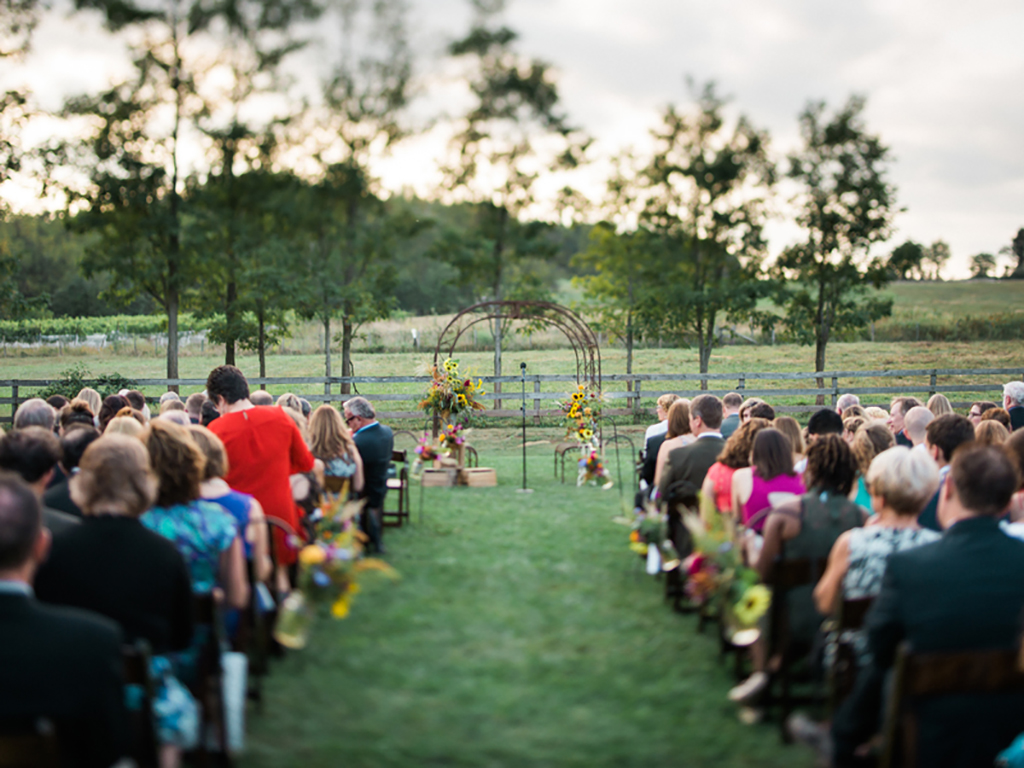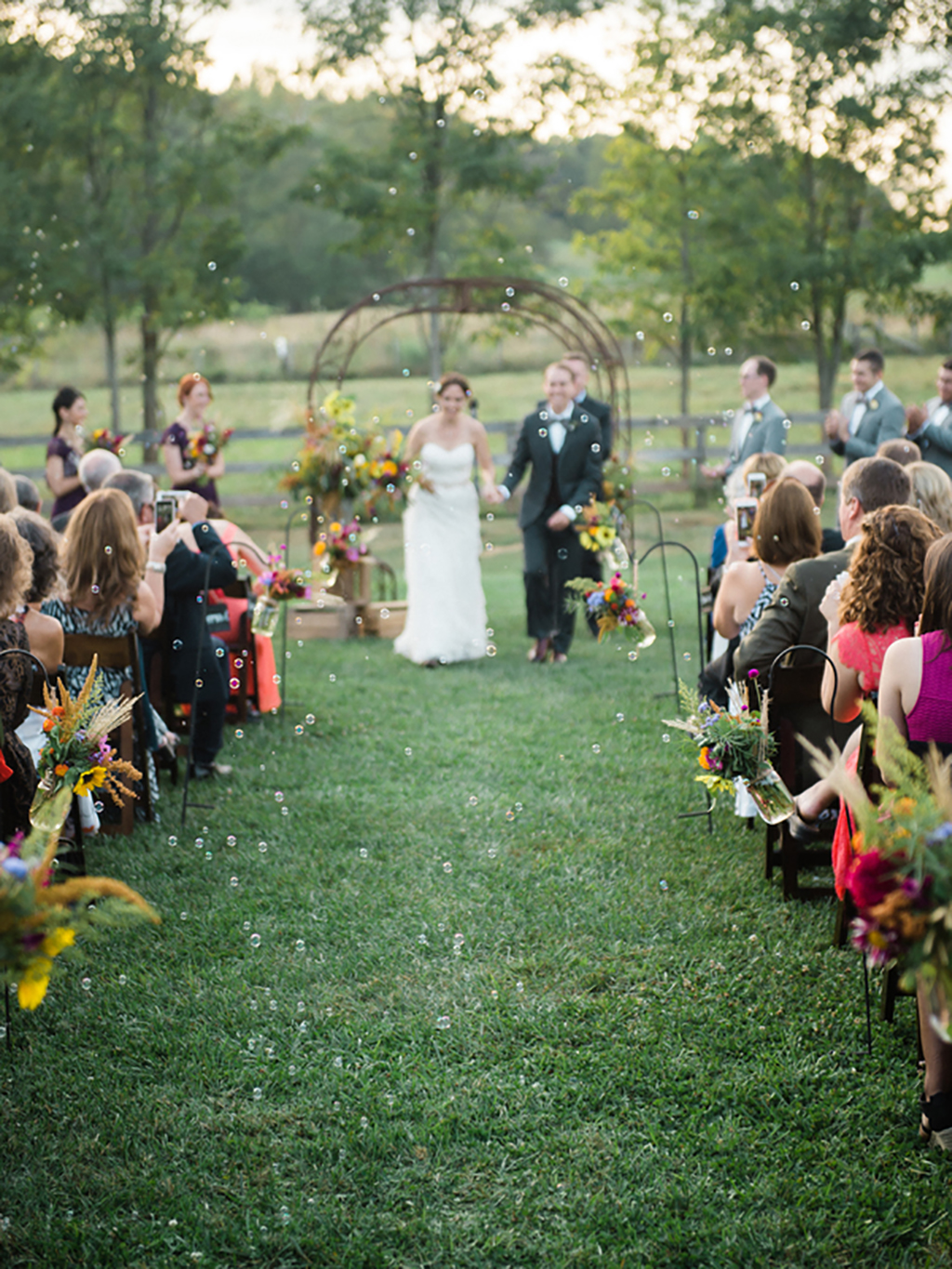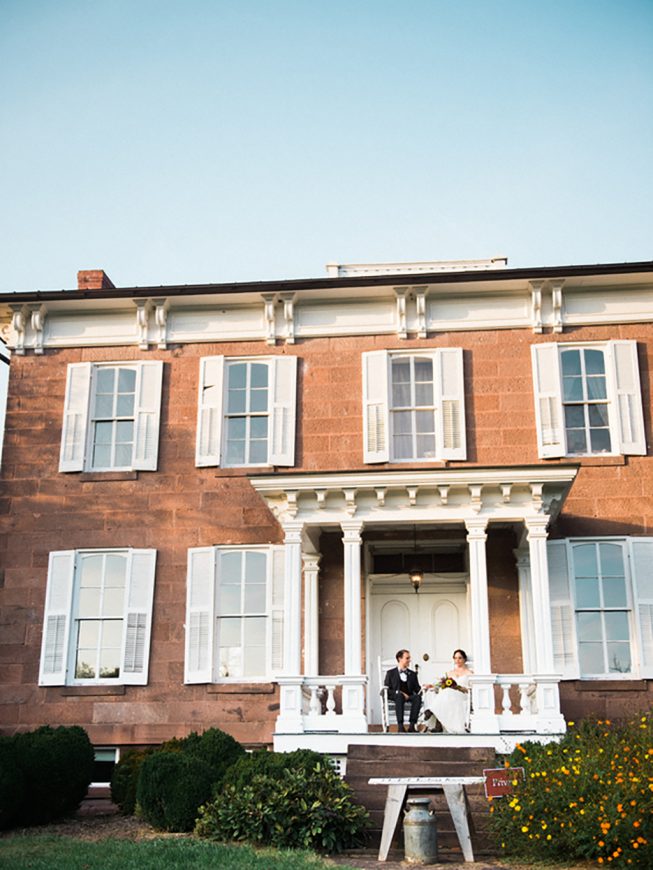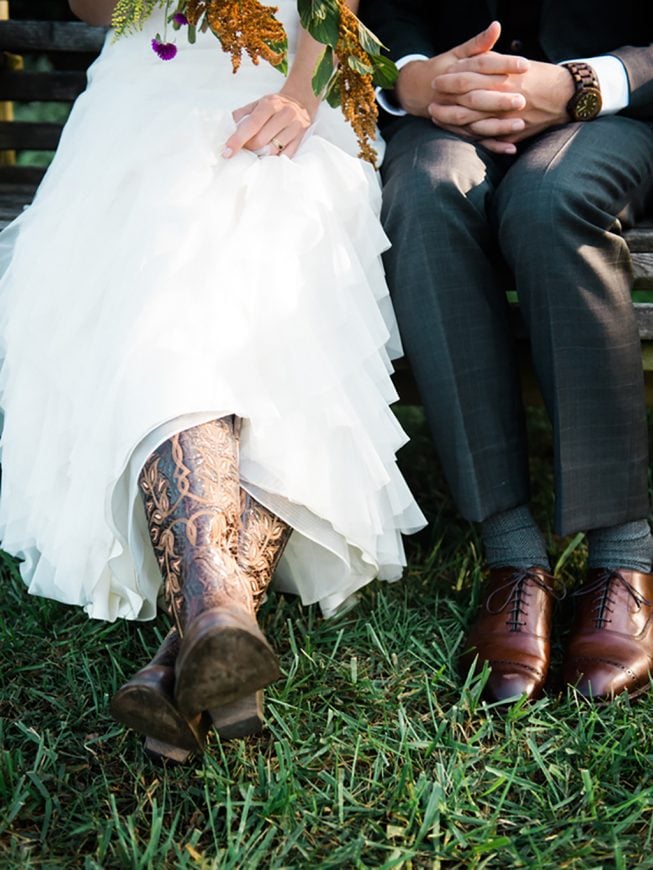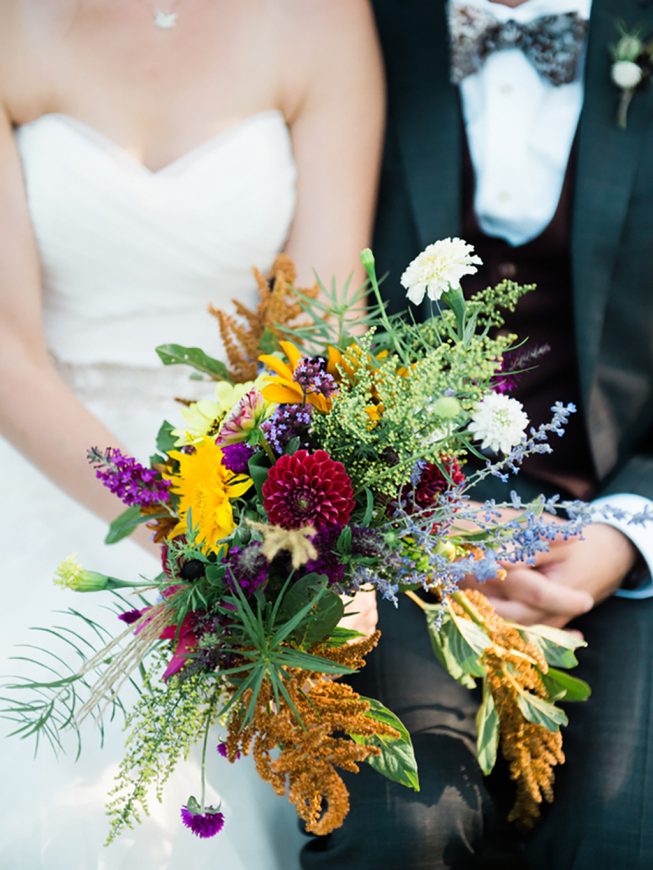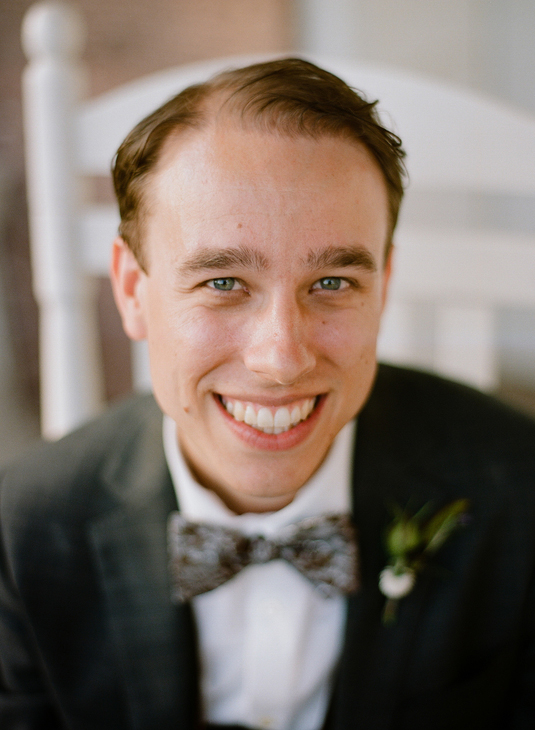 After an afternoon spent on the Eastern Shore, Ehren suggested a last walk around the local marina. To Alyssa's surprise, there was a catamaran, the Sail Selina II, waiting to take them on a sunset cruise. As they popped a bottle of champagne with the sun slipping below the horizon, Ehren asked the captain—Captain Iris—to snap a quick photo for them. Alyssa smiled for the camera and Ehren pulled out a ring. Captain Iris was able to capture the moment on film.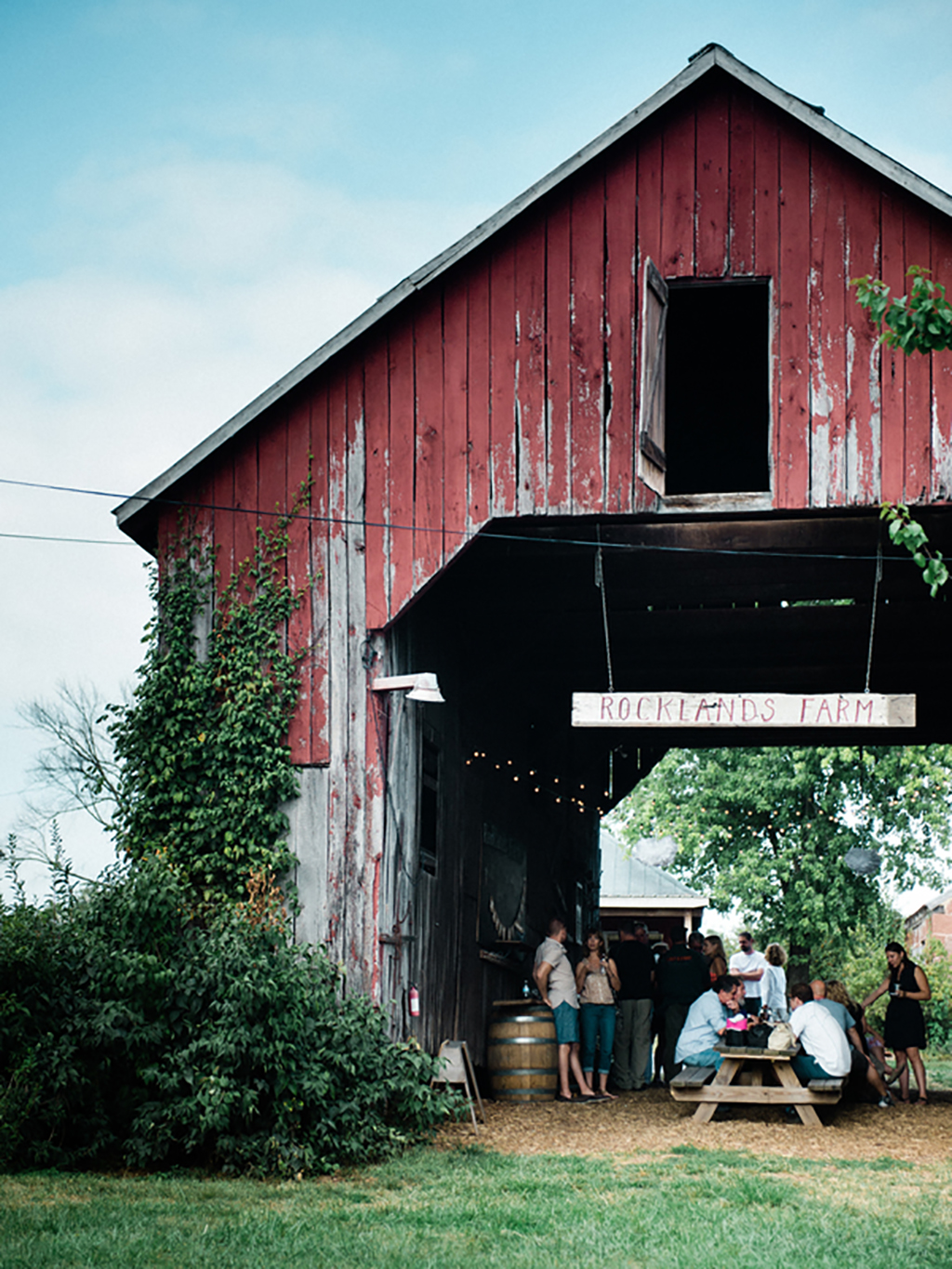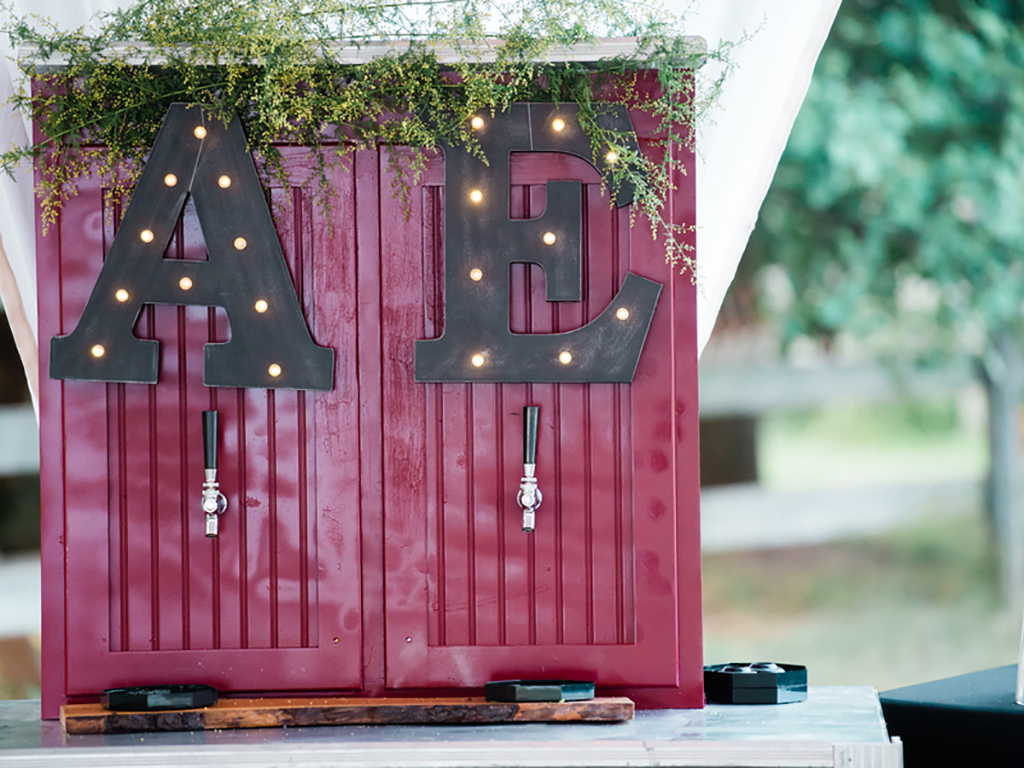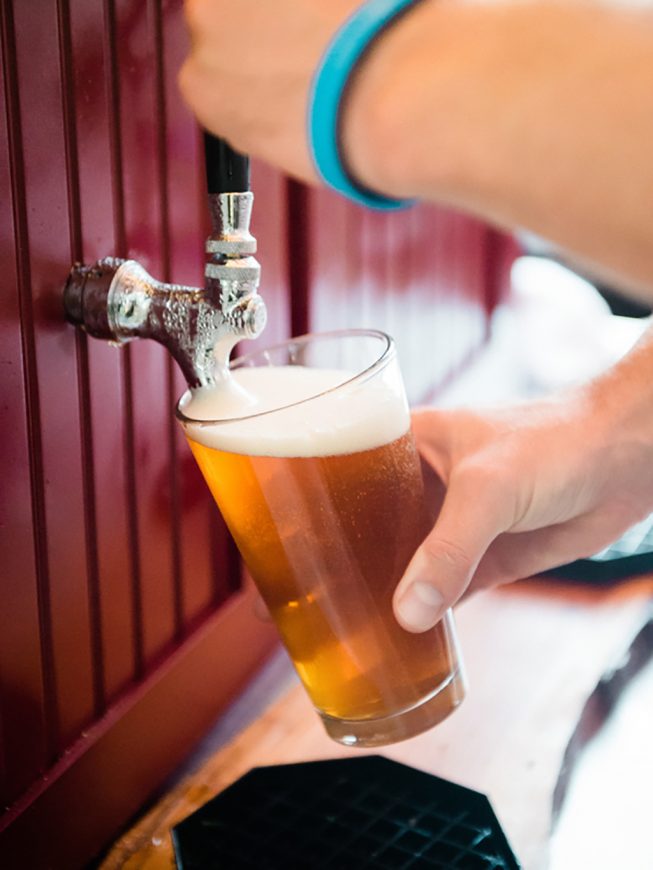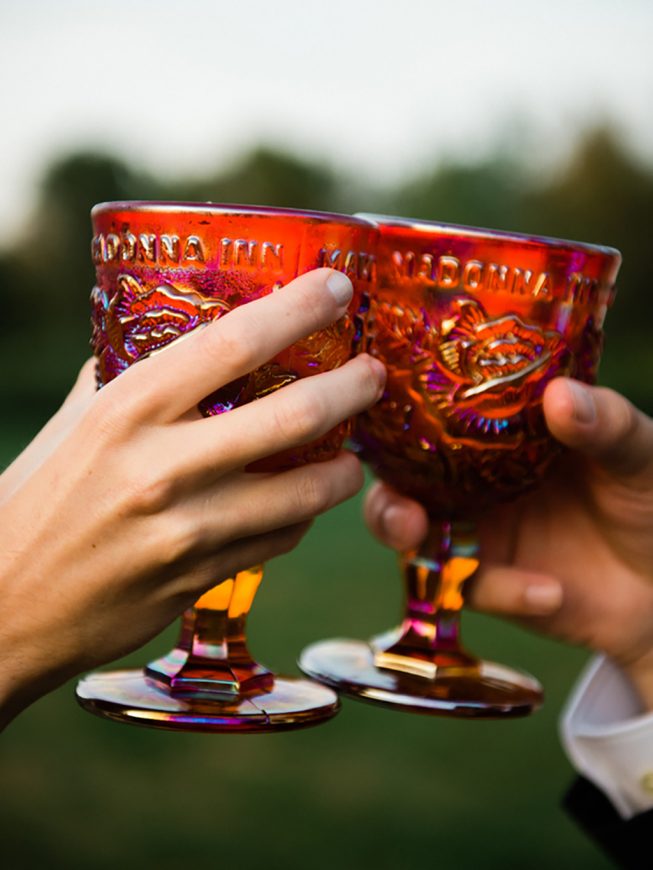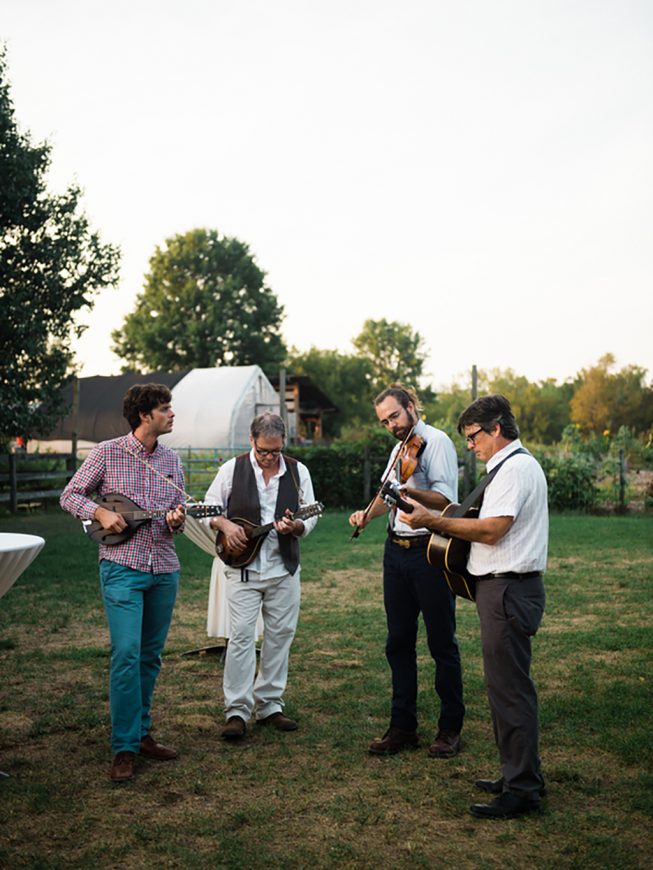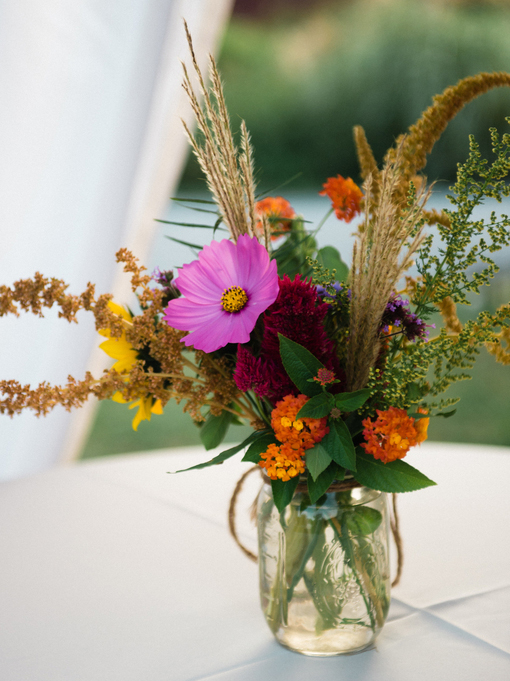 Of course, a couple who fell in love over a game of Battleship would keep their wedding playful and casual (the bride even wore cowgirl boots). The pair chose a rustic and laid-back barn—Rocklands Farm—for their venue. Among the bride's favorite details at the wedding? A Mad Libs game folded into the program.
"There were some funny ones, and some really sweet ones, too," she recalls. "People that would never touch a guestbook filled those out—and now we'll always have something special from them."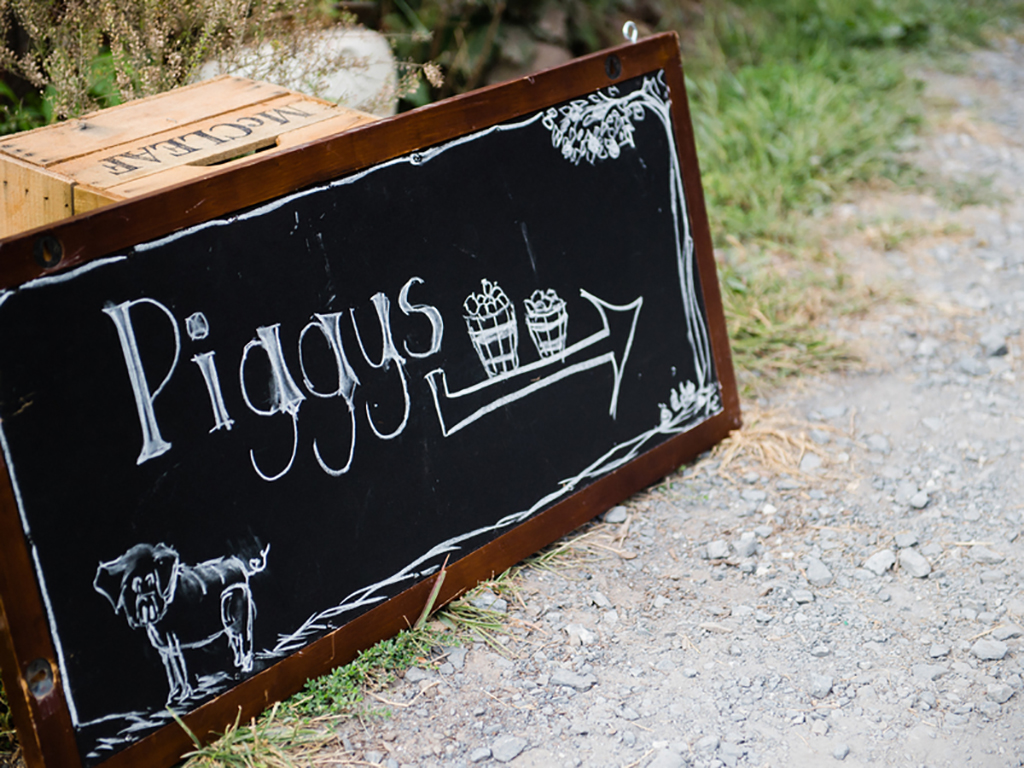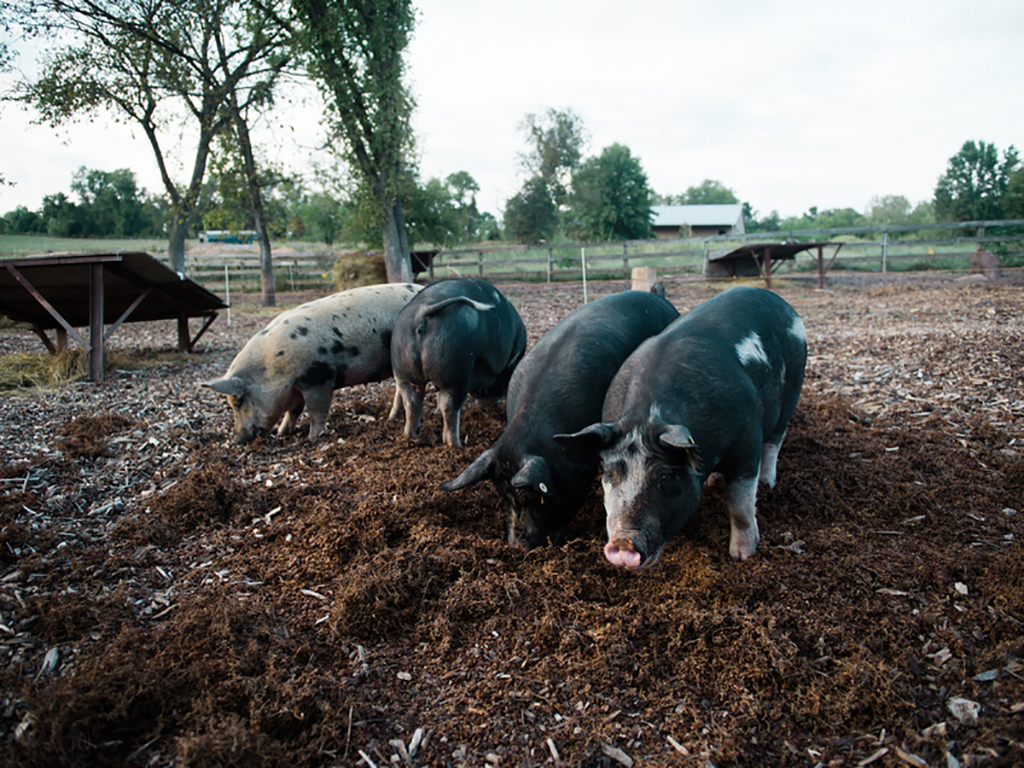 After the ceremony guest dispersed around the barnyard for a comfortable cook-out reception followed by a night of dancing. Farm-grown flowers cut that morning from Rocklands were strung across the barn and arranged in mason jars, and the old barn twinkled with string lights while a live band played. Outside, pigs played in a nearby pigpen, and guests meandered by for a quick hello.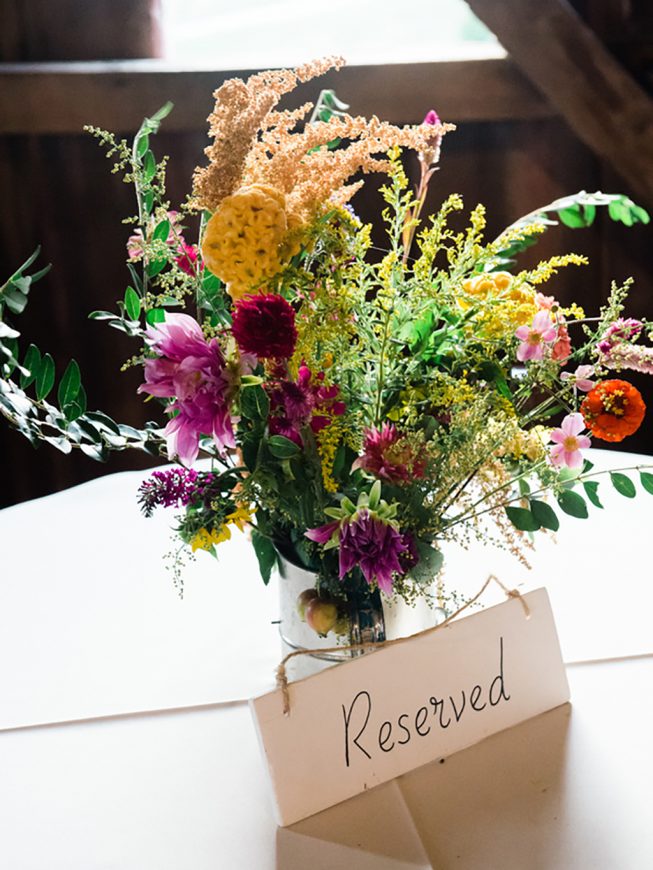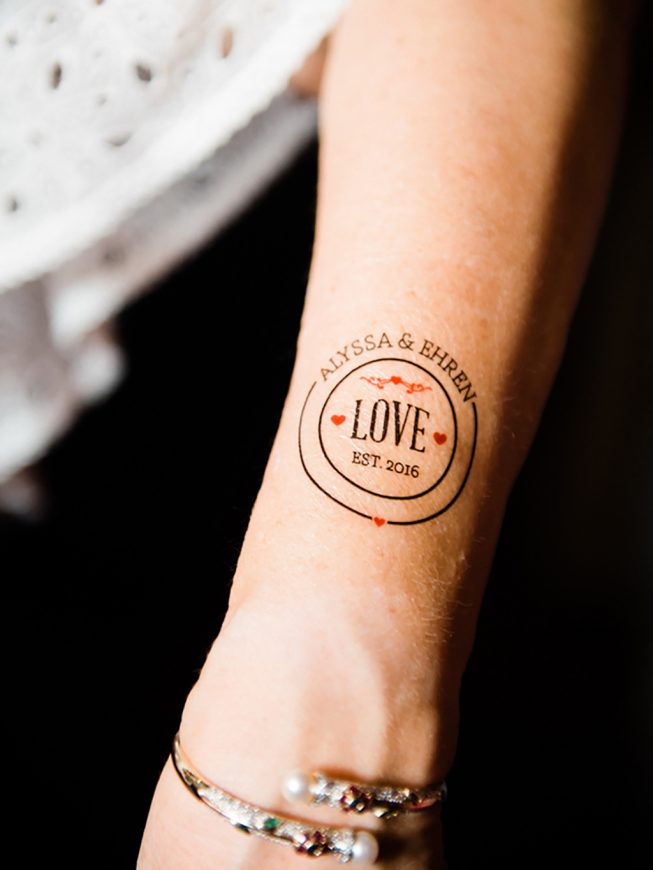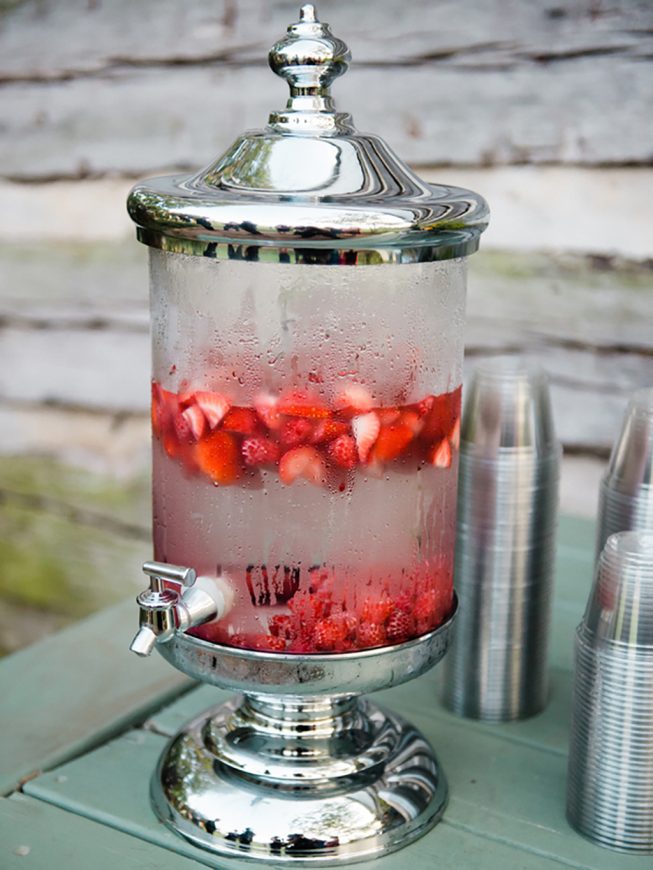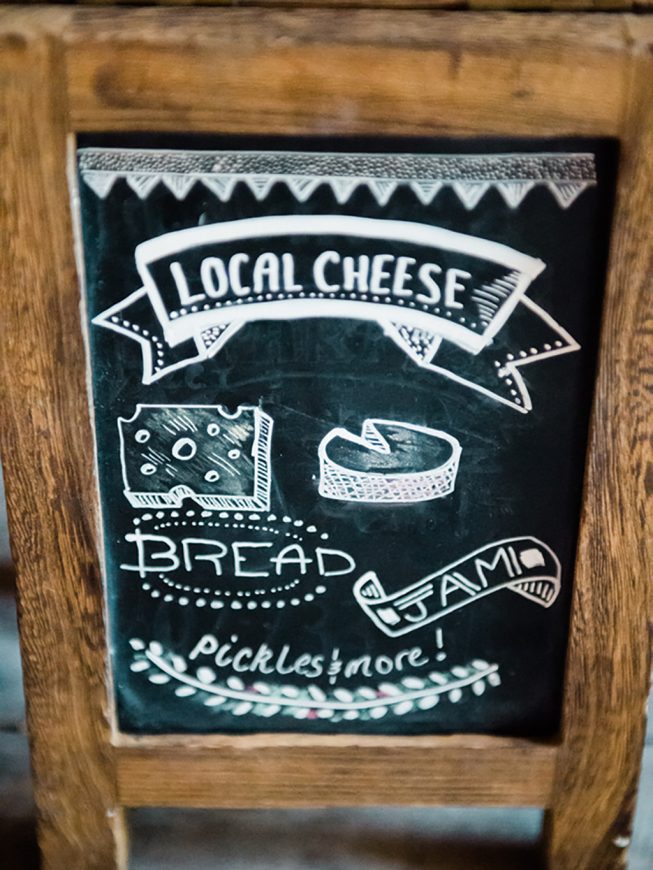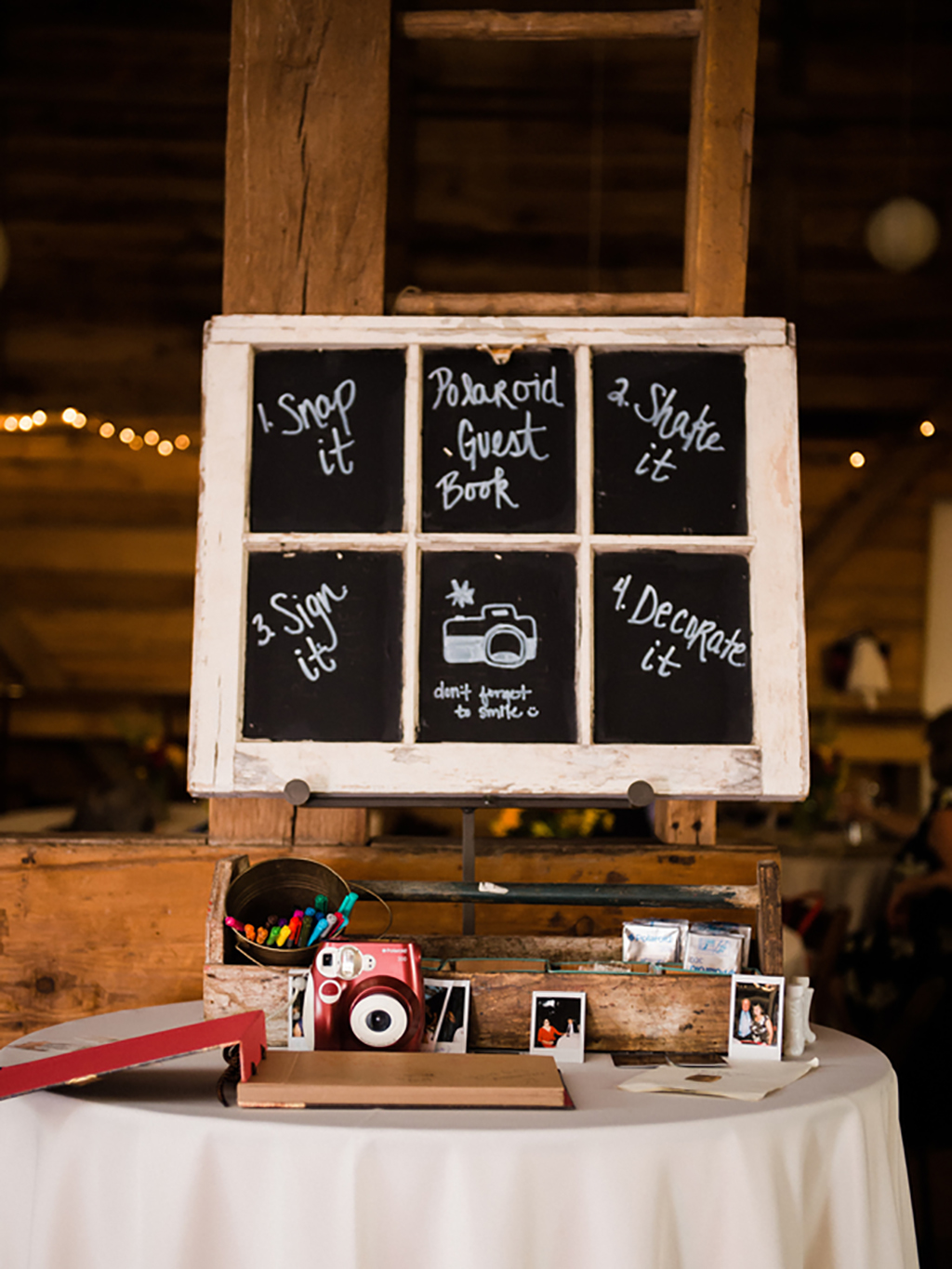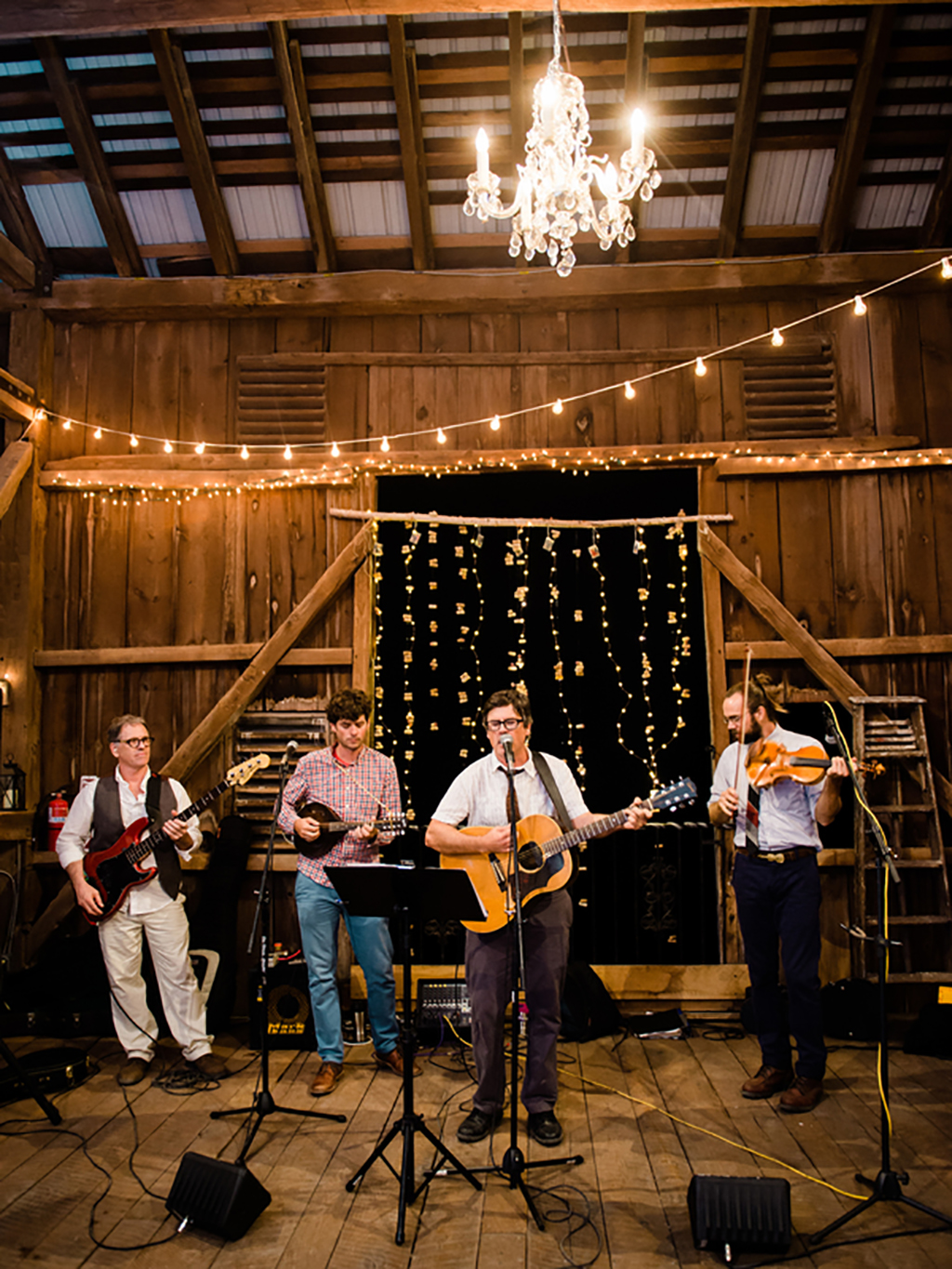 Also on the evening's agenda: temporary tattoos (they read "Alyssa & Ehren, Love, Established 2016"), Apple Blossom cocktails, and a Polaroid station. At the end of the evening, attendees got their fingers sticky with a late night bonfire and s'mores and left with a homegrown treat: mason jars filled with Qualia Coffee and tags that read "Thank You For Bean Here."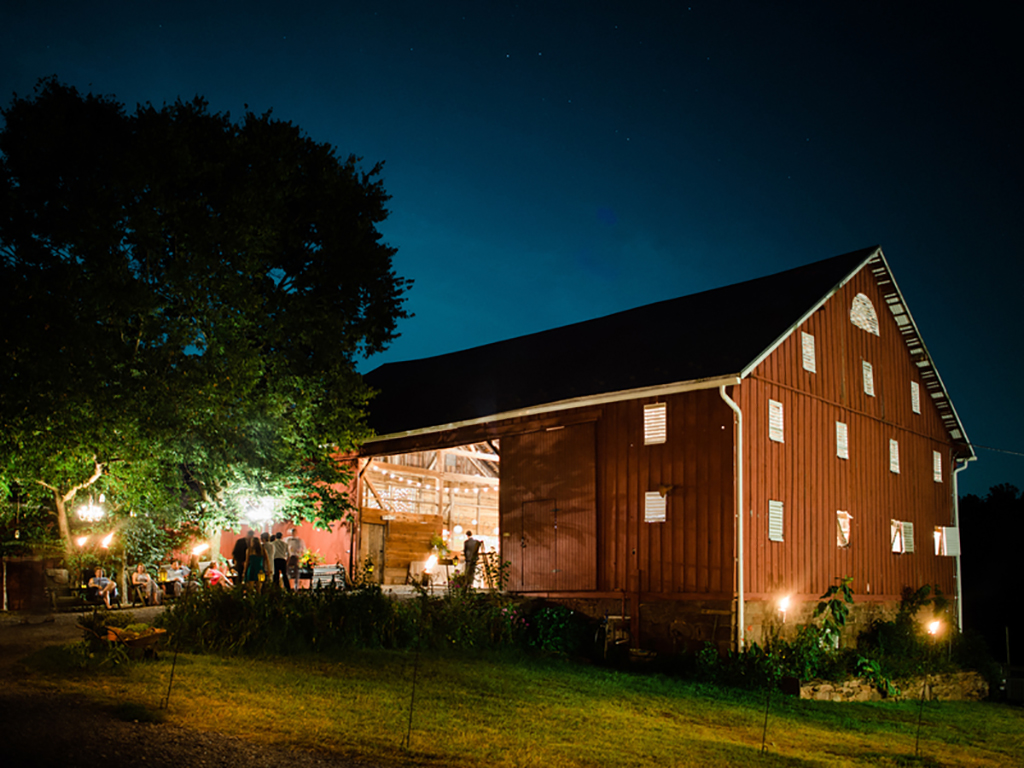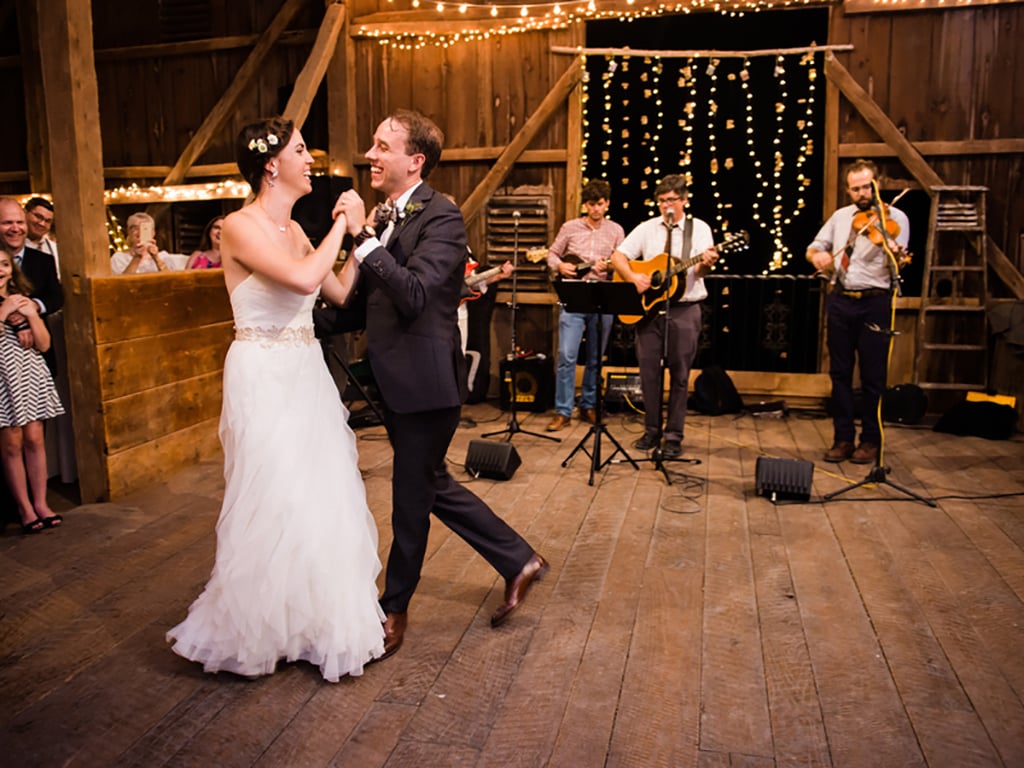 After the wedding, Ehren and Alyssa headed south to Central America for a honeymoon in Guatemala and Belize.
The Details
Photographer: Alexandra Friendly Photography | Event Coordinator: Elizabeth Duncan Events | Venue: Rocklands Farm | Florist: Anne Glenn at Rocklands | Caterers: Eat & Smile Catering | Bride's Gown: Liancarlo from Elizabeth Johns | Groom's Tux: Enzo Custom Menswear | Hair & Makeup: Jouvence Aveda, Rockville | Transportation: ING Limo | Music/Entertainment: Bellevue Rythmaires via Sam Hill Entertainment