When the Renwick Gallery reopened in November 2015 after renovations shuttered its doors for two years, expectations were high. Its first exhibit, "Wonder," attracted as many visitors in a month as the museum typically saw in a year.
One of the highlights of "Wonder" was Gabriel Dawe's massive installation "Plexus A1," which used thousands of strands of embroidery thread to create a rainbow reminiscent of light bending through the room.
"Wonder" ended over a year ago, but a similar work of art by Dawe found a home in DC permanently at Three Crowns law firm on K Street in Georgetown.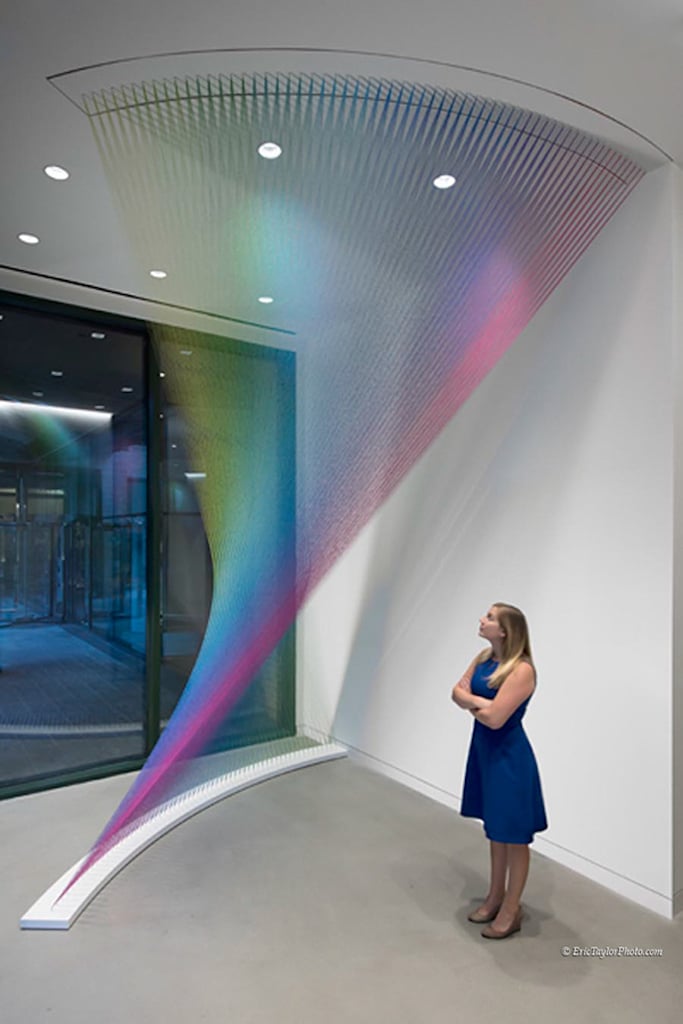 Dawe's installation there, named "Plexus C20," is housed in the glass lobby so that passersby can enjoy the artwork as much as guests and employees of the firm. DC-based art consultant Jean Efron worked with Three Crowns starting in Fall 2016 to find the perfect art for the space.
"The space is very special, it's open to the water and the public," Efron says. "They chose to commission an artwork and keep it exposed. It says a lot about them."
Eventually, Dawe's name was floated as a possibility. Firm members who were familiar with his work from the Renwick show were immediately enthusiastic about working with him; they opted to remove furniture from the lobby to devote as much space as possible to the artwork, which Dawe custom-made for the firm and installed in May.
"People from outside and inside could watch him install it," Efron says. "That's unheard of. It was new and exciting."
Efron believes it is the only Dawe work currently on display in the DC area.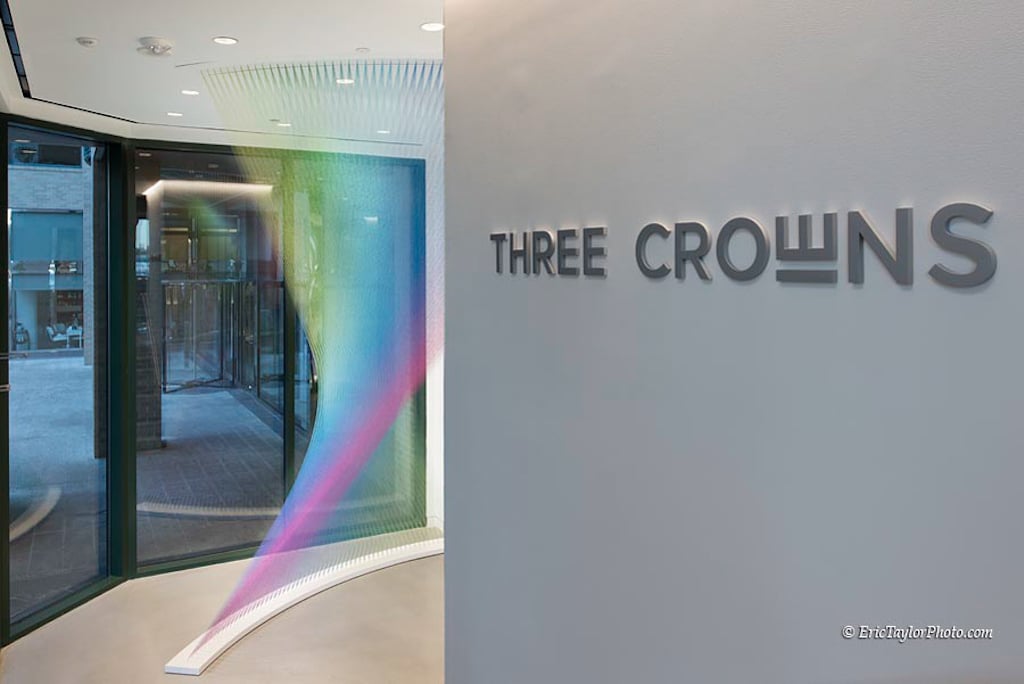 Three Crowns LLP, 3000 K Street, Northwest.