Metro launched in 1976. Uber debuted in 2010. What transportation advances could be next? Here, three ideas that could change the way Washington gets around.
Stopping Traffic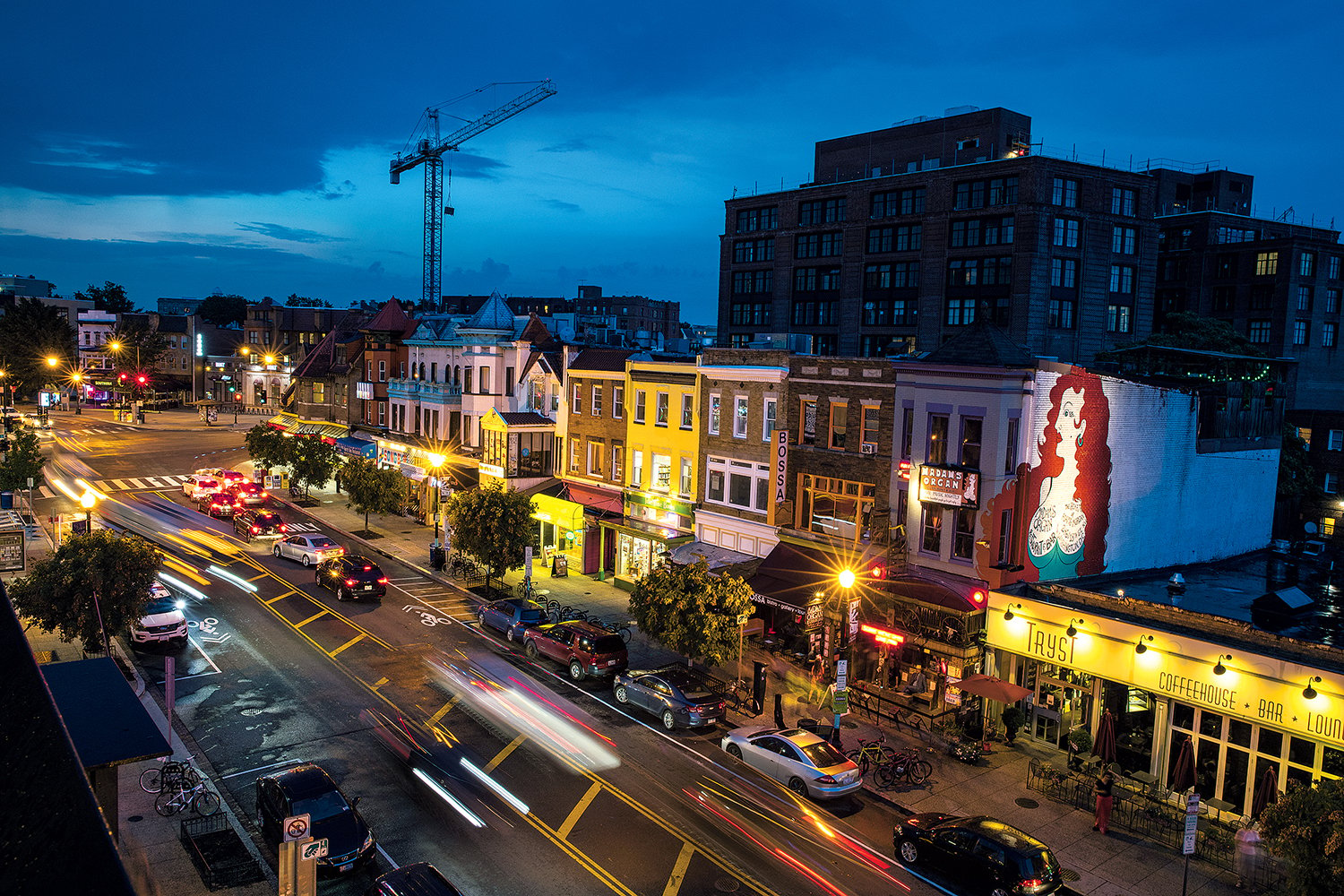 Nightlife and vehicles can be a dangerous mix. "Everyone goes home at the same time," says Leona Agouridis, executive director of the Golden Triangle Business Improvement District. "It's like rush hour but more crowded." Could the solution be to reduce driving in areas such as Dupont Circle and Adams Morgan?
How it works: A pilot program under way south of Dupont Circle offers one possibility. Between 10 pm and 7 am on Thursday, Friday, and Saturday nights, 61 parking spots are being repurposed as a zone for Lyft and Uber pickups. Adams Morgan is considering a more drastic idea: blocking cars on 18th Street during certain hours.
Why it might be good for DC: The Adams Morgan proposal arose after three people were hit by a car. The safety benefits are obvious, and it could reduce drunk driving.
Why it might not: Some business owners worry it could drive away customers.
Taking Us to the River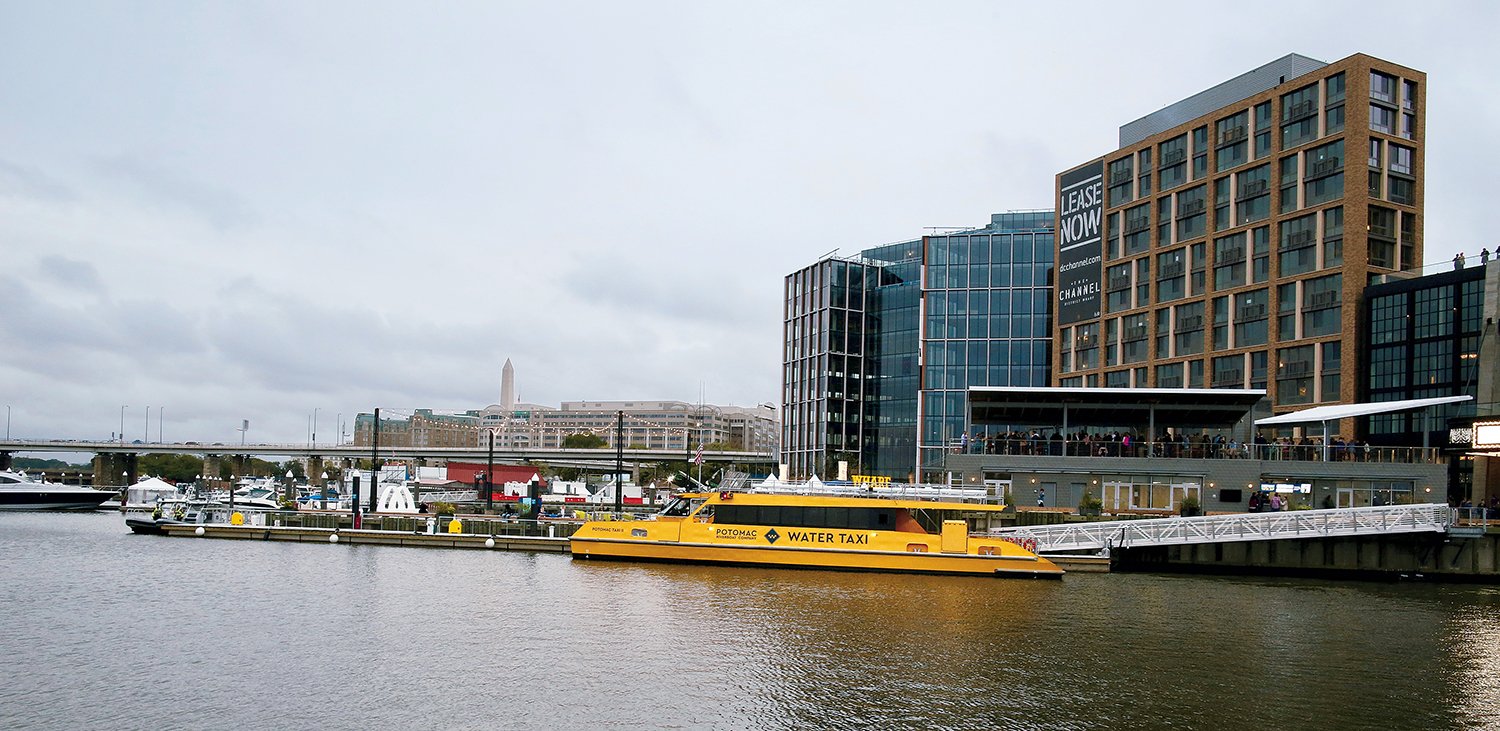 Commuting from Virginia to DC is notoriously odious, but imagine ditching clogged bridges for a ferry excursion across the Potomac. "We need to use this region's last unused highway, which is our river system," says Woodbridge district supervisor Frank Principi, a ferry advocate.
How it works: A version is already here. In October, Potomac Riverboat Company launched a water-taxi service that connects the Wharf, Old Town Alexandria, and Georgetown. A proposal for an expanded ferry system with more departure points is being considered as well.
Why it might be good for DC: According to a recent study, area residents have the nation's second-longest commute. Ferries could ease a major choke point.
Why it might not: You'll likely need other methods of transportation to get to and from the ferries. It could be expensive, too, especially for people who currently carpool and split the cost of gas and tolls.
Getting Hyper
Forget the Acela—if Elon Musk's Hyperloop actually happens, travelers will zip between DC and New York in as little as 21 minutes. Maryland has officially given permission to dig a 10.3-mile tunnel outside Baltimore, a significant first step.
How it works: A straight, frictionless, vacuum-sealed tube uses electric current to propel a passenger pod at speeds up to 760 mph. Sound crazy? "I don't see any problem from a technical perspective," says Samer Hamdar, a professor of civil engineering at GW.
Why it might be good for DC: Imagine commuting to New York in roughly the same time it takes to Metro from Friendship Heights to Farragut North.
Why it might not: "This is probably going to serve a small, elite segment of the population," says Robert Puentes, who runs a local think tank devoted to transportation issues. And don't get too excited about booking your first trip. "It's not going to happen anytime soon," Puentes adds. "A hundred years?"
This article appears in the December 2017 issue of Washingtonian.