Where to eat, shop, and play in the neighboring Northern Virginia towns.
Do
There's a new exhibition every month at this cheerful space off the W&OD Trail in historic downtown Herndon. Amateurs and professionals can enter its four annual competitions, such as portrait painting and fine-art photography. The center also has a musical director, who plans concerts to complement each new exhibit and teaches afterschool music. 750 Center St., Herndon; 703-956-6590.
It's hard to raise kids in Northern Virginia and not end up at this working farm, where little ones can pet the animals, see baby cows, sheep, pigs, and goats—and try milking a cow themselves. There are also wagon rides and a carousel. 2709 West Ox Rd., Herndon; 703-437-9101.
Grace is nearly as old as Reston itself. While the center was founded to highlight regional talent, there's a new focus on blending local work with nation-ally known artists, says executive director Lily Siegel. Exhibits change every three months. Look for Siegel's "creative responses" programs—discussions she hosts with non-visual artists such as dancers, poets, and musicians. 12001 Market St., Suite 103, Reston; 703-471-9242.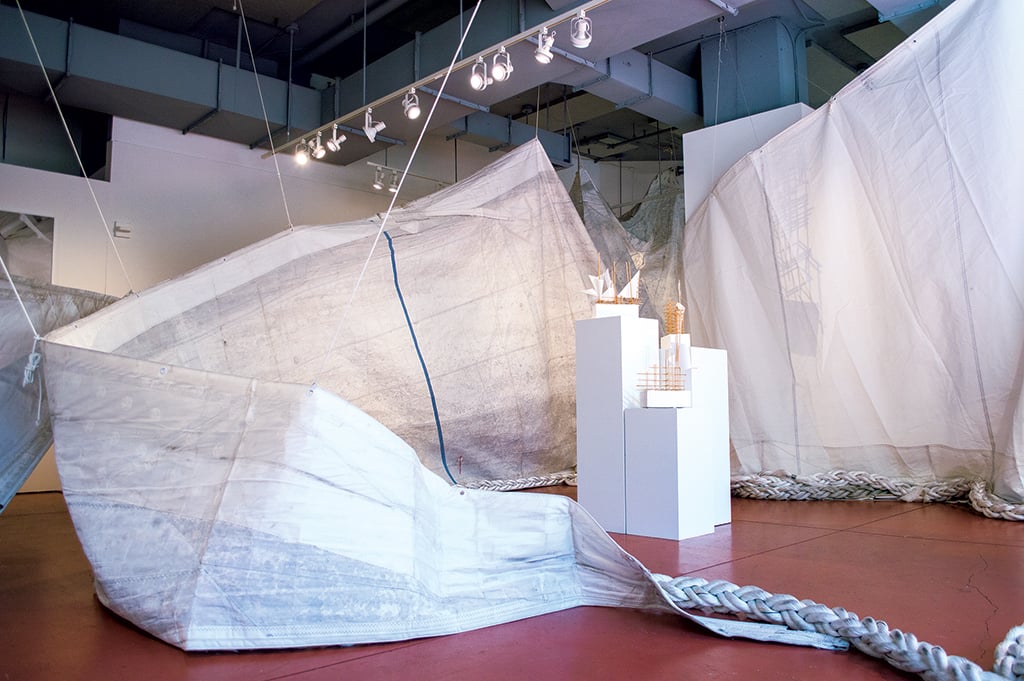 Take a self-guided tour past 23 properties on the town's Historic Homes Registry. Start at the Herndon Depot—if you're there on a Sunday from noon to 3 between March and December, you can stop in to browse the Herndon Historical Society Museum. Otherwise, print the guide from the society's website, which gives addresses and histories of each location. Herndon Historical Society: 717 Lynn St., Herndon.
It would take quite a few visits to explore all 476 acres, which include boating, camping, a water park and skate park, ball fields, and a carousel. The park holds a light show each December—visitors can sit by the fire with cocoa and s'mores after a wagon ride through the displays. 1400 Lake Fairfax Dr., Reston; 703-471-5414.
The museum is no bigger than a store-front, but it covers the planned community's history with a series of large graphics and display cases containing artifacts from the town's 1960s origins. The volunteers—nearly all longtime residents—are happy to share their own stories, too. 1639 Washington Plaza, Reston; 703-709-7700.
Reston has 55 miles of both paved and natural trails. Choose among routes that take you through woods, around lakes and ponds, and across a golf course. The network stretches from the Herndon border, through Lake Anne's original midcentury neighborhoods, around Reston Town Center, and down to South Lakes Village Center and Lake Thoreau. Various locations.
Nature is the only attraction in this shady ten-mile stream valley near the Herndon/Reston line. Paths meander across the streams; a hike from the north end culminates at Herndon's Runnymede Park, home to 400 varieties of native plants. Runnymede entrance: 195 Herndon Pkwy.; 703-324-8702.
Shop
There's no "fan art" in this film-focused gallery, which exclusively stocks paintings, prints, sketches, and animation cels by production artists who worked on the movies that the images depict. You can find original concept art from Harry Potter, Star Wars, and E.T., to name a few. Of note is a large collection of works by Disney and Warner Brothers veteran Tennessee Loveless, a pop artist known for flamboyant depictions of celebrities, starlets—and Mickey Mouse. 11921 Freedom Dr., Reston; 703-478-0778.
Owner Roger Ritter caters to all levels of avian enthusiasts, from the back-yard gazer to the roaming birder. The large feed selection includes seeds and mixes that attract specific species such as hummingbirds and bluebirds, and the feeders are all designed to discourage squirrels. In addition to selling garden accents and gifts, the shop leads local birding walks. 1675-J Reston Pkwy., Reston; 703-437-3335.
The name is deceiving, because customers can also find Virginia wine and appetizer nibbles, bath soaps, locally made crafts, and even a post-office counter. But the house-made chocolates are the main event—including truffles, barks, nut clusters, and butter crunch. 11426 Washington Plaza W., Reston; 703-620-0082.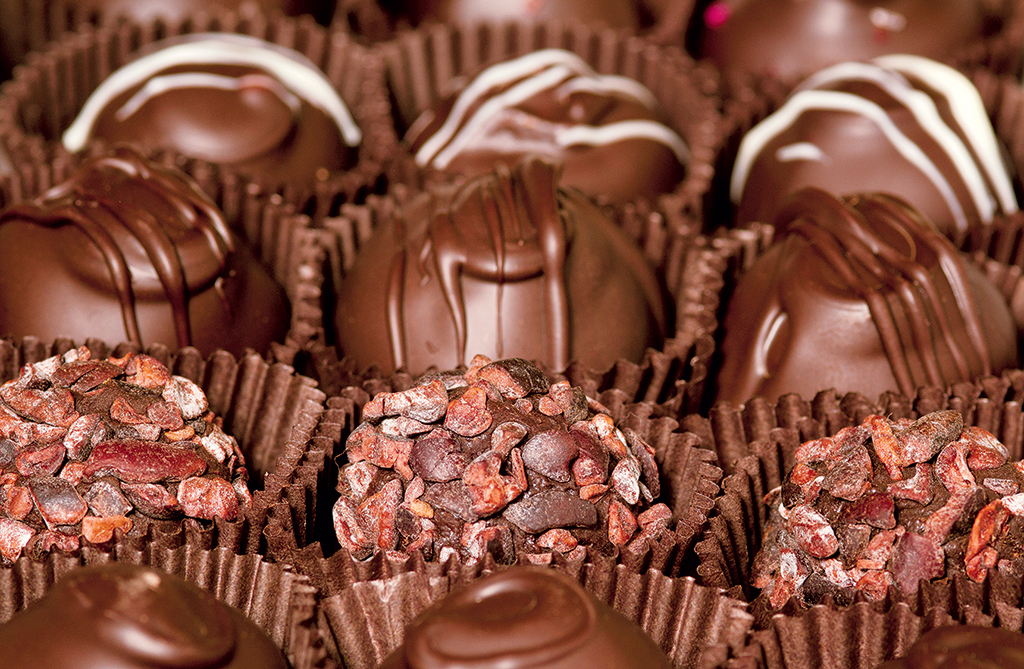 Who among us couldn't use a little extra guidance in these turbulent times? Owner Sandra Marshall offers healing crystals and minerals promising things like love, health, and protection, while incense, sage, candles and Tibetan singing bowls also help free the spirit. A psychic is on hand Thursday and Friday, and tarot readings are available Thursday through Sunday. 306 Elden St., Herndon; 703-689-0114.
"We try to give people the feeling that they're going to their best friend's closet to shop," says Jane Abraham, who with her two daughters owns the Reston location of this 40-store national chain. She stocks graphic dresses by Gretchen Scott; Tracy Reese's Plenty line; jeans from Black Orchid and Mavi; and party dresses by Hutch. 11944 Market St., Reston; 571-526-4185.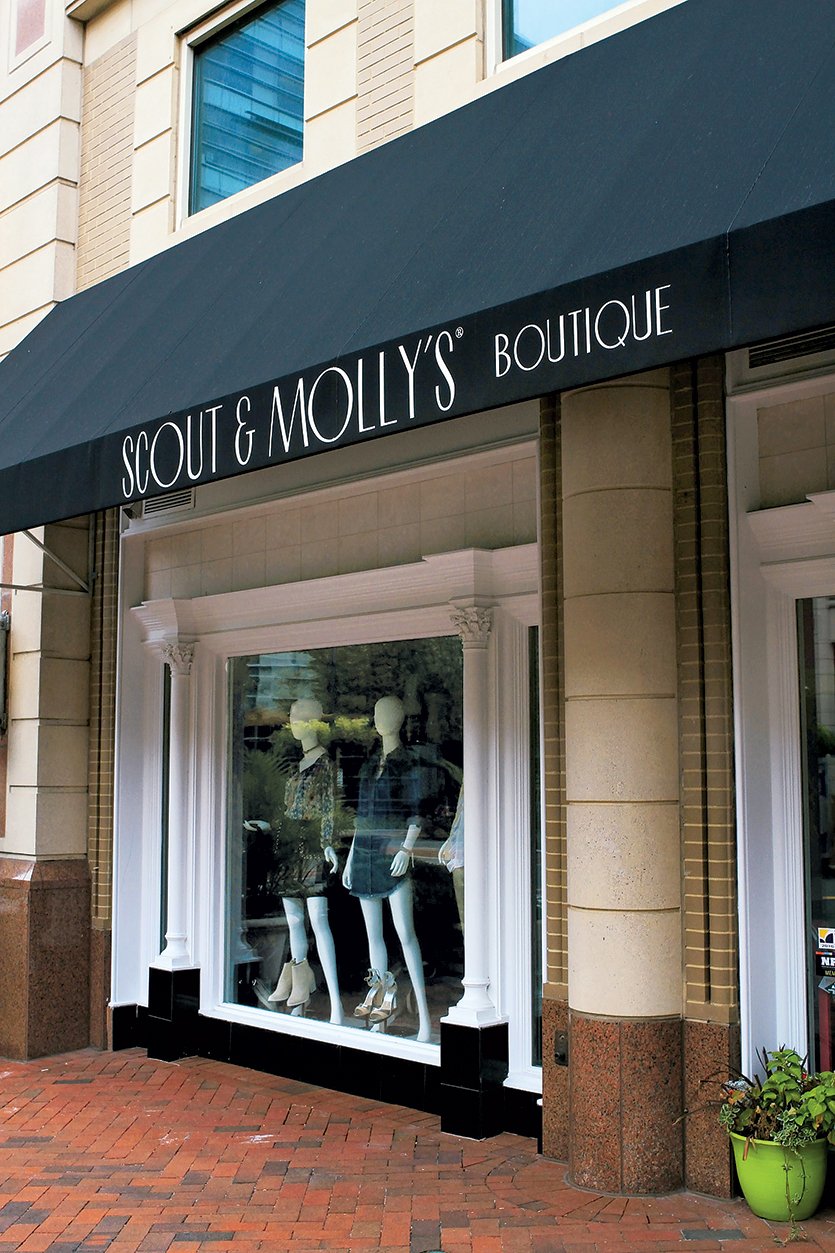 Long live the independent bookstore. Rachel Wood, most recently a librarian at Arlington Public Library, spied an opportunity after the local Barnes & Noble closed in 2013. She opened Scrawl three years later. With customer input, she stocks current titles of all genres, plus keeps up a robust children's collection and offers free delivery anywhere in Reston or Herndon. 11862 Market St., Reston; 703-966-2111.
Susann Gerstein's shop has been a fixture at Lake Anne Plaza for 36 years. Her "gently used" clothing and shoes range from newborn and maternity to teen—it's a great place for young adults to find suits and gowns. It's also a destination for new Melissa & Doug toys, which Gerstein says she prices at 20 percent below retail. 1629 Washington Plaza, Reston; 703-437-7730.
The shop bills itself as "chic furnishings at warehouse prices," but it also focuses on interior-design services, using its living-room setting as a studio where customers can order custom furnishings—often at 30 percent below comparable retail. It's under the same ownership as Offenbachers by Home Escapes, the outdoor-furniture store next door, so you can place deck and patio orders at the same time. 288 Sunset Park Dr., Herndon; 703-689-3404.
For years, Aimee Lange has specialized in luxury custom bedding and bath textiles, and she has expanded since moving from Vienna to a bigger space in Herndon two years ago. Lange now partners with the Sweetwood Collection to offer vintage furniture, art, and accessories, too. Need a hostess gift? The shop has candles, tea towels, and soaps. 295 Sunset Park Dr., Herndon; 703-437-3500.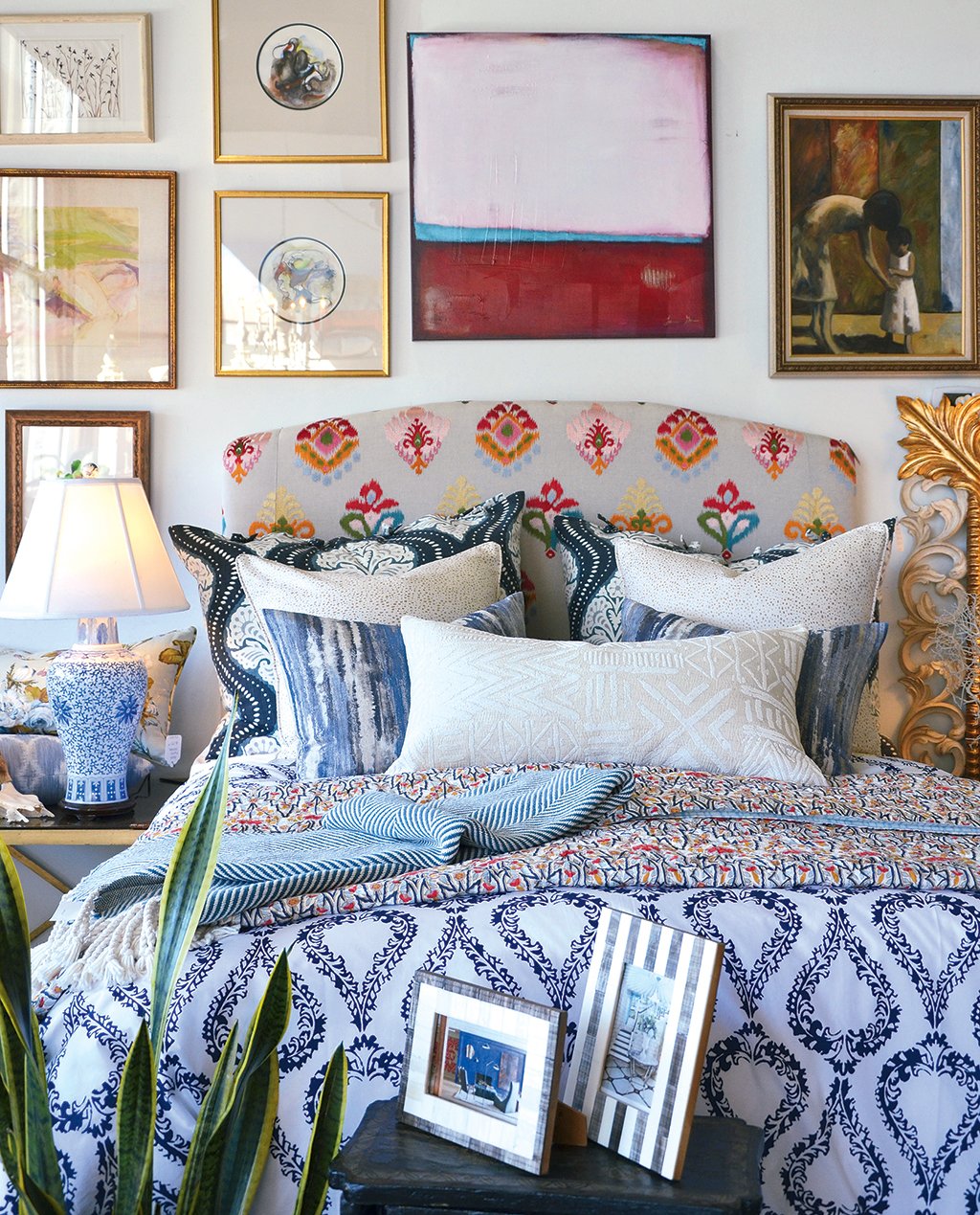 The Wine Cabinet
It's hard to "run in" for a bottle of wine in this library-like space, where you can lounge on leather club chairs and take in a wall of rotating paintings by local artists. Owners Mike Mackie and Rande Jenus carry more than 1,500 wine varieties, plus "as many Virginia beers and wines as we can," Mackie says. They also stock gifts and food by local purveyors. 1416 North Point Village Center, Reston; 703-668-9463.
Eat
Two things you shouldn't ignore at this red-accented Turkish spot: the baba ghanoush, which is more creamy than smoky, and the tray of freshly baked baklava sitting on the bar. In between, go for juicy chicken shish kebabs, the hearty iskender kebab laden with bread and yogurt, and sigara boregi—thin, feta-stuffed cylinders of pastry. 13029 Worldgate Dr., Herndon; 703-481-8080.
Head to this tranquil Japanese restaurant tucked away by Hunter Woods for traditional plates and superb sushi. In warm weather, a small patio is the place to sample tempura, gyoza, colorful sets of sashimi and nigiri, and creative rolls—try the signature Reston with spicy tuna and crunchy shrimp. Lunch specials bring particularly good dining deals. 12184 State Rt. 4721, Reston; 703-391-9006.
The Spanish spot in Reston Town Center doesn't feel like a chain, thanks to doting service and a rustic dining room outfitted with dark woods and paper lanterns. A lively crowd grazes on chef Christian Goerner's tasty tapas, such as garlicky shrimp al ajillo, spicy eggplant caponata, and seared steak with truffle vinaigrette. Dinner brings larger dishes including whole roasted branzino and pans of paella, plus sangrías spiked with seasonal herb syrups. 12023 Reston Town Square St., Reston; 703-689-0700.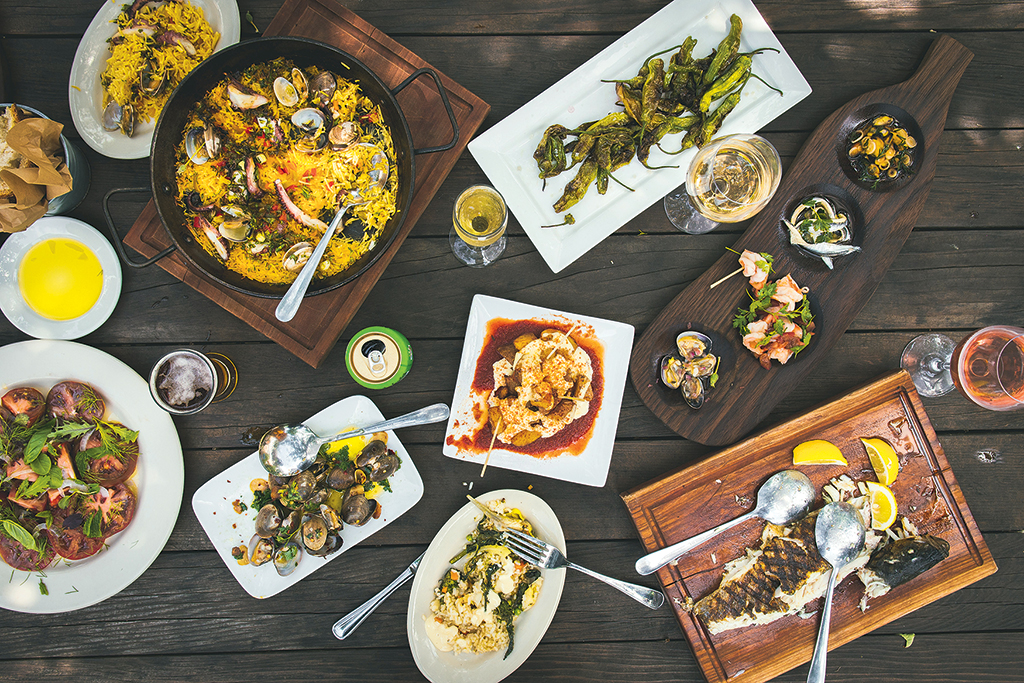 Start with guacamole smacking of lime and accompanied by break-your-own disks of fresh tortilla chips. Tacos run both traditional (a tasty chorizo version) and creative (a terrific fold-up of fried oysters and rémoulade). But the less flashy braised-pork tamale might be best of all. 12021 Town Square St., Reston; 703-787-8226.
Three women, each with her own specialty, share this Herndon kitchen/bakery "collective." We're fans of the cupcakes—especially the vanilla crowned with chocolate frosting—and the excellent chocolate-chip cookies, house-made Oreos, and brownies. 336 Elden St., Herndon; 703-835-4179.
Is this the smiliest crew of servers in town? Sure seems like it. And who isn't pleased about all-booth seating? There's a lot that's happy-making coming out of the kitchen, too, including bountiful salads topped with sesame tuna or with goat cheese and spiced pecans, a filler-free crabcake sandwich, and a strapping bacon cheeseburger. For dessert, it's a tough call between the warm chocolate waffle and marshmallow-meringue-topped lemon pie. 11927 Democracy Dr., Reston; 703-437-0800.
Jeff Tunks's nine-year-old seafood room is Reston's top restaurant—as suited for an early dinner with the kids as it is for a quiet date. Graze among raw-bar selections, inventive sushi rolls, and playful appetizers, such as Kung Pao calamari, crab-and-shrimp-stuffed spring rolls, or a wedge salad showered with shaved Gouda. The gratis bread with smoky whitefish spread makes for one of our favorite welcomes anywhere. 11960-C Democracy Dr., Reston; 703-230-3474.
The Hawaiian poke trend arrives in Reston by way of this bright fast-casual shop. You can build your own bowl—or taco or burrito—with warm sushi rice, salad, and various toppings and sauces. We're partial to the classic raw-fish dish with tuna tartare dressed in sesame and soy, plus simple garnishes including cucumber, avocado, and ginger. 11990 Market St., Reston; 703-787-0035.
Housed in a 120-year-old building, Herndon's stalwart Tuscan restaurant feels like a delightful throwback. White-clothed tables are lit with candles, and a whole menu section is devoted to veal—something rarely seen in American restaurants (try the scaloppine with porcini mushrooms). Portions are generous and satisfying, whether pastas sauced with meat ragu or shrimp cooked in plenty of garlic and wine. 318 Pine St., Herndon; 703-328-7000.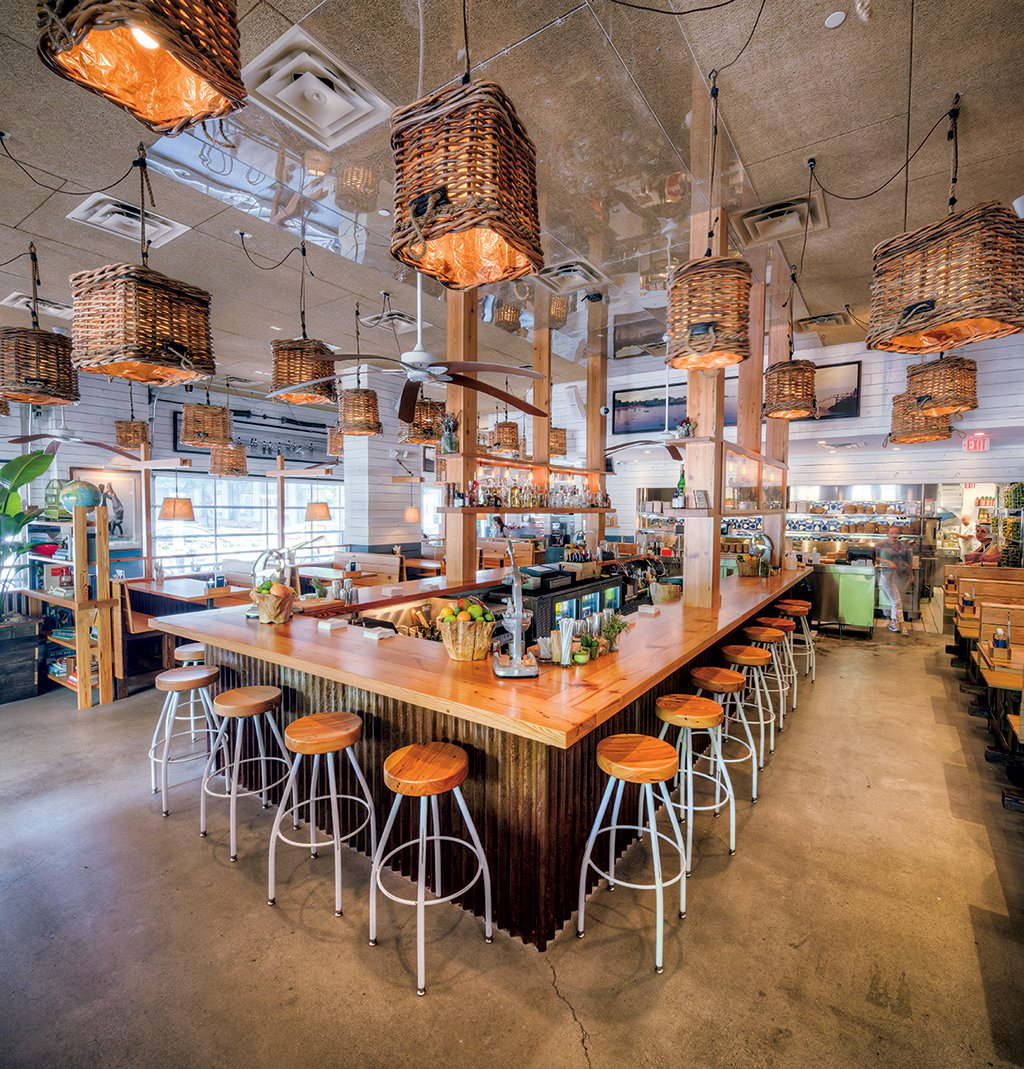 This article appears in the December 2017 issue of Washingtonian.