When Katie Test, a communications director for the Children's Law Center, set out for a lip-synching contest party on Halloween night of 2014, she had no idea it's where she'd end up meeting her future husband. Despite the fact that she was tired from the week and reluctant to go all the way out to Crystal City, she slipped into her homemade shark costume and went on her way.
Follow B&G on Instagram | Like B&G on Facebook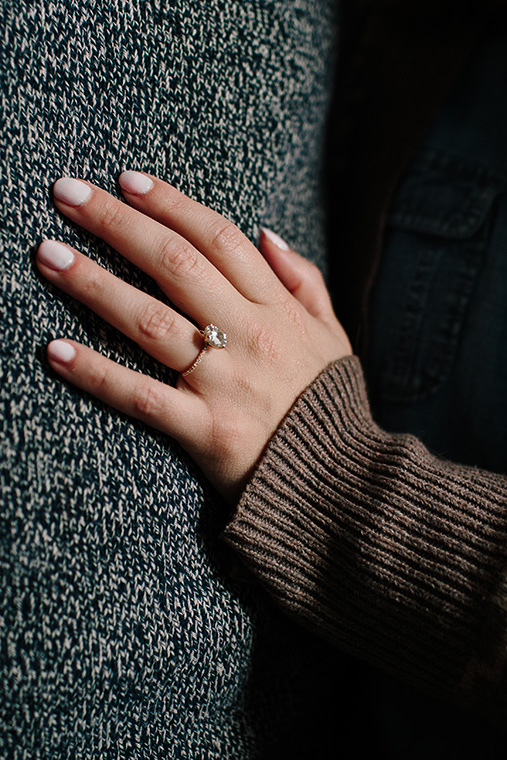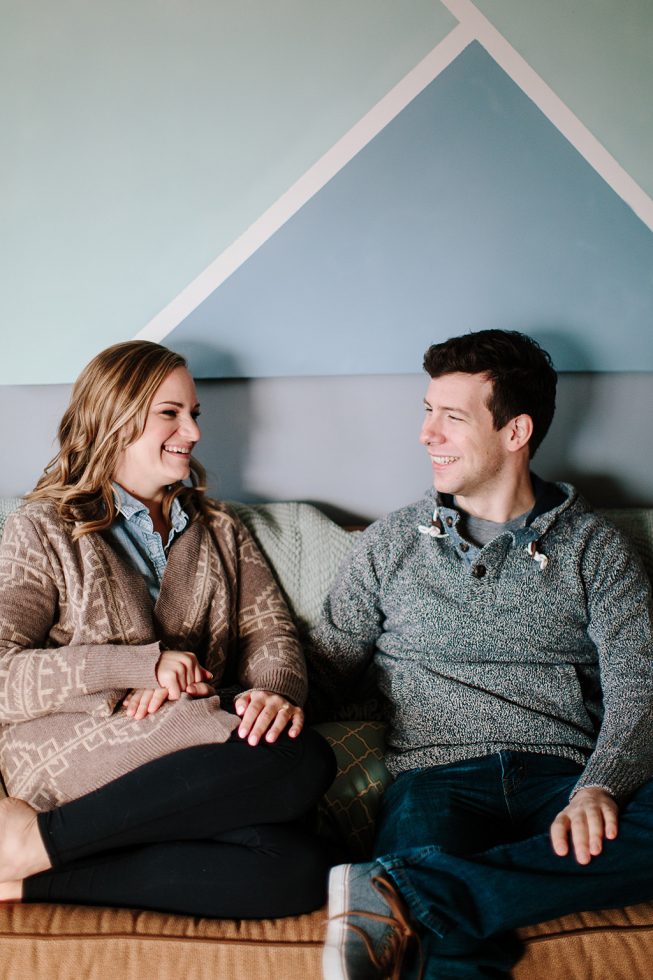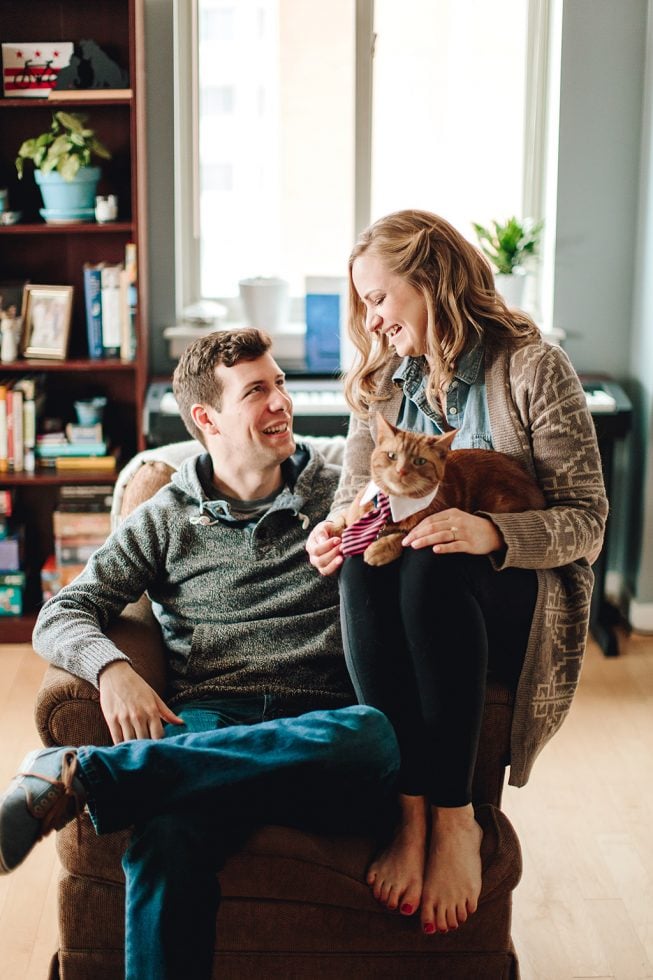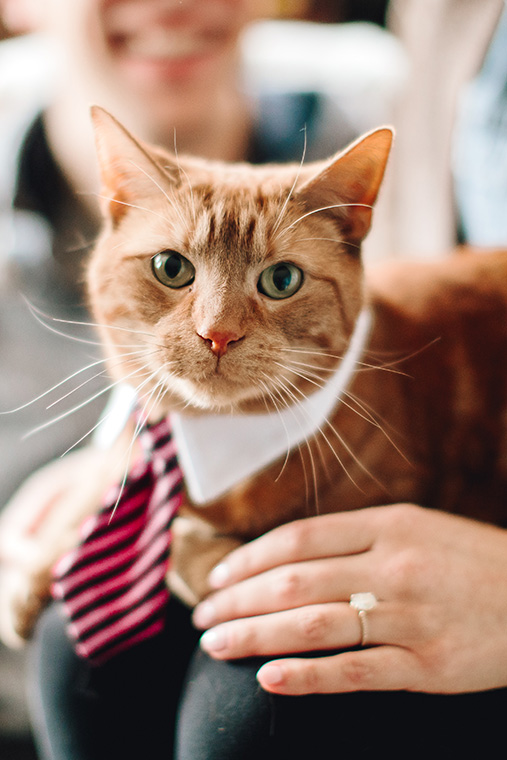 Meanwhile, across town, software developer Dan Davis was getting dressed for the very same lip-synching contest party. Since Dan had always loved video games—Mario Kart in particular—he decided he would dress as the most standout character he could think of: Princess Peach.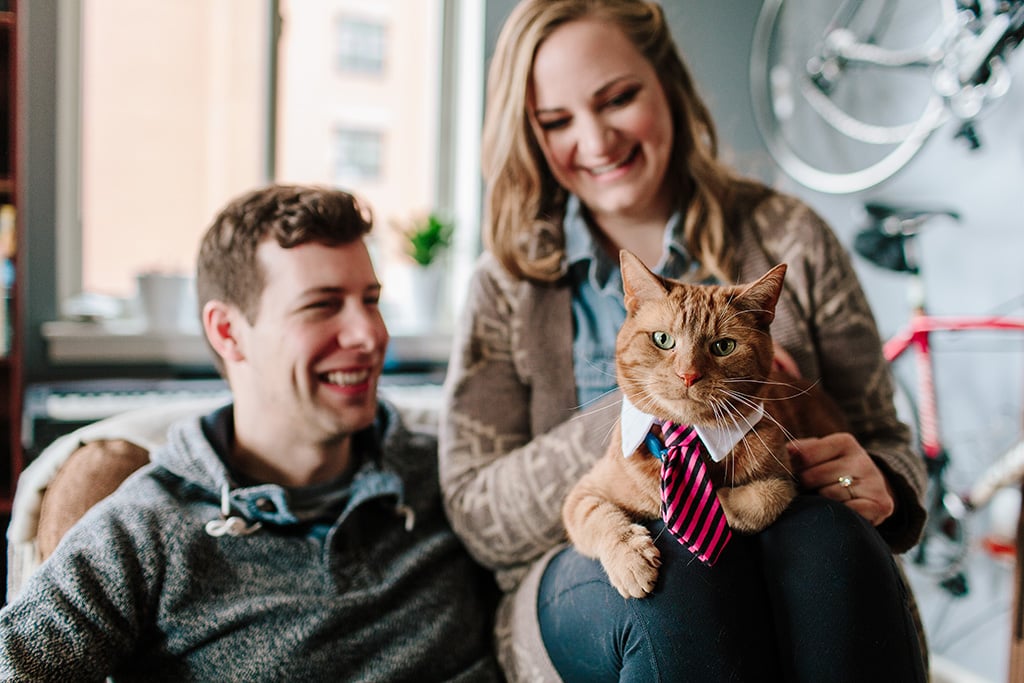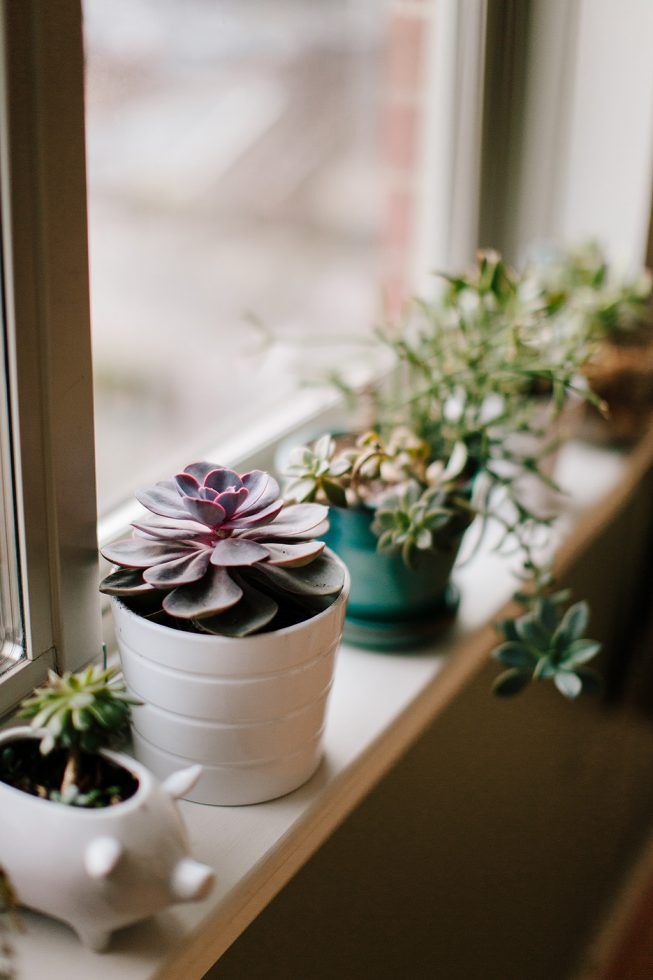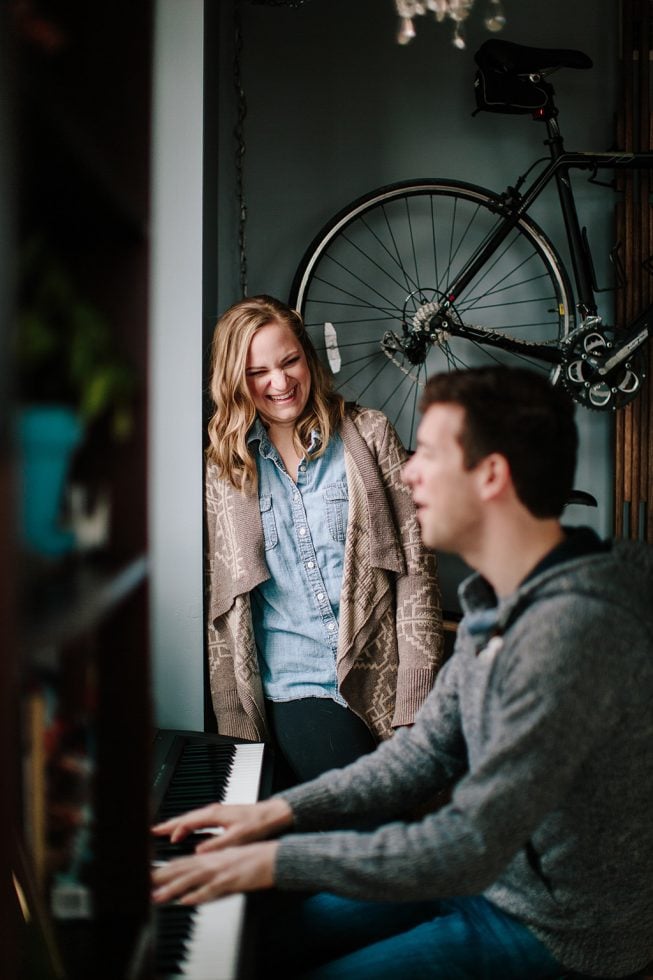 When Katie arrived at the party, she scanned the crowd and quickly spotted Dan. "He was potentially attractive," she recalls. "I couldn't really tell under that wig."
As she went to grab a drink, however, they ended up meeting when his costume obstructed her path to the cooler. "Excuse me, could you move your skirt? You're blocking the beer," Katie asked politely.
Dan turned around and, seeing Katie, introduced himself right away. He noticed the detail she'd put into her costume, commenting on the intricacy of the shark's gills. It was something she'd worked hard on that no one else had noticed.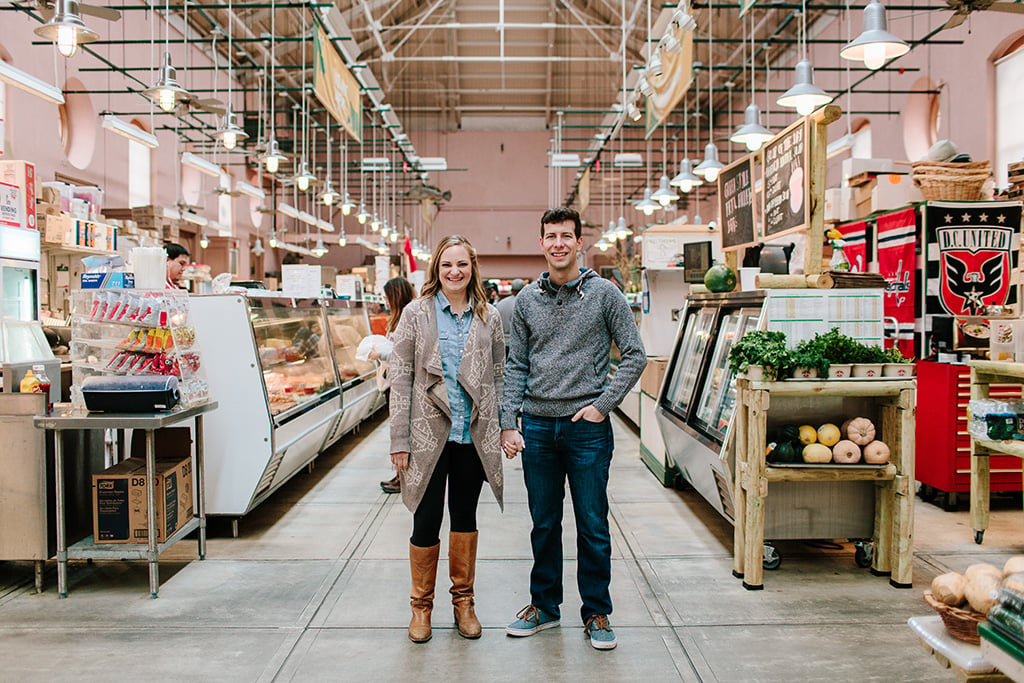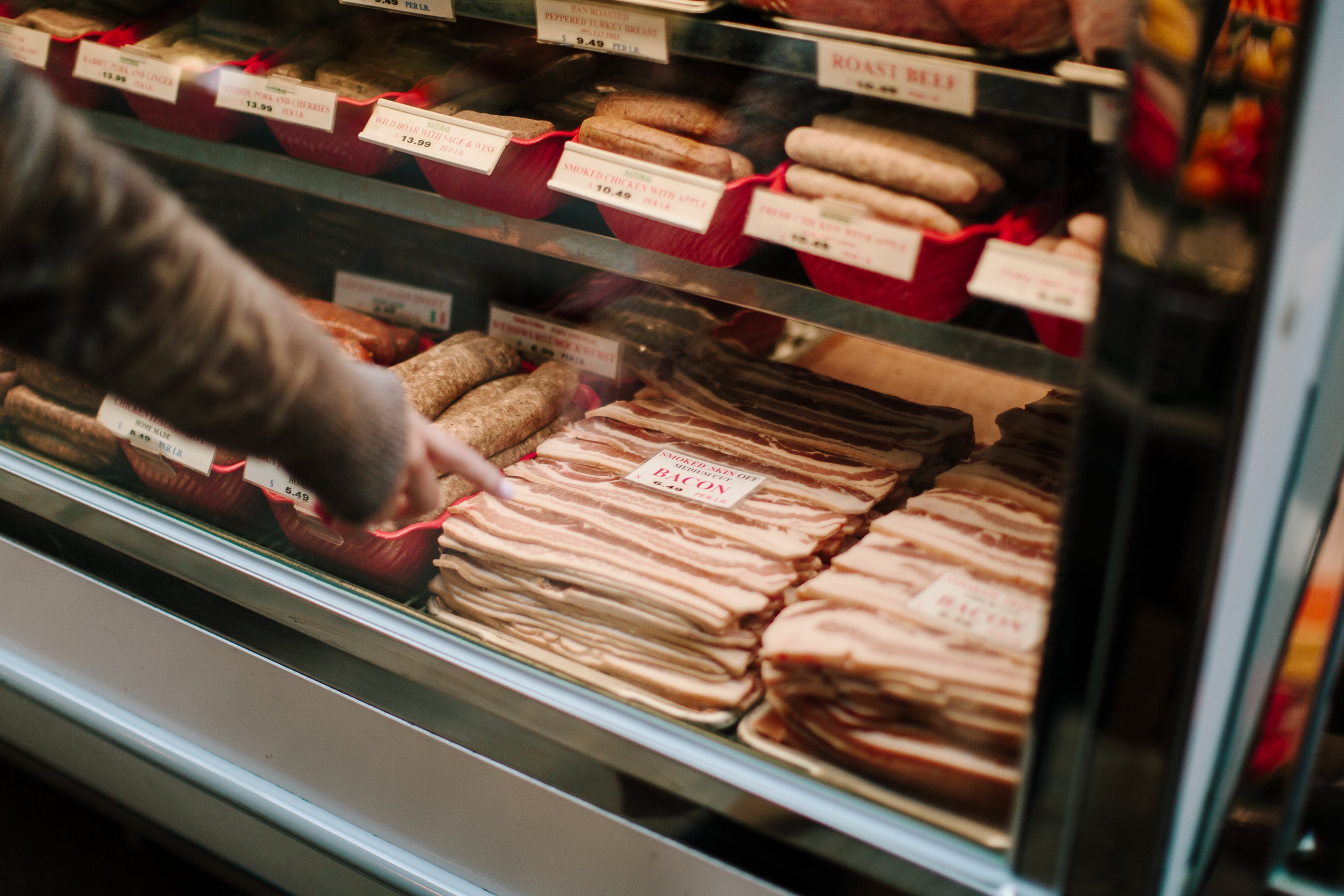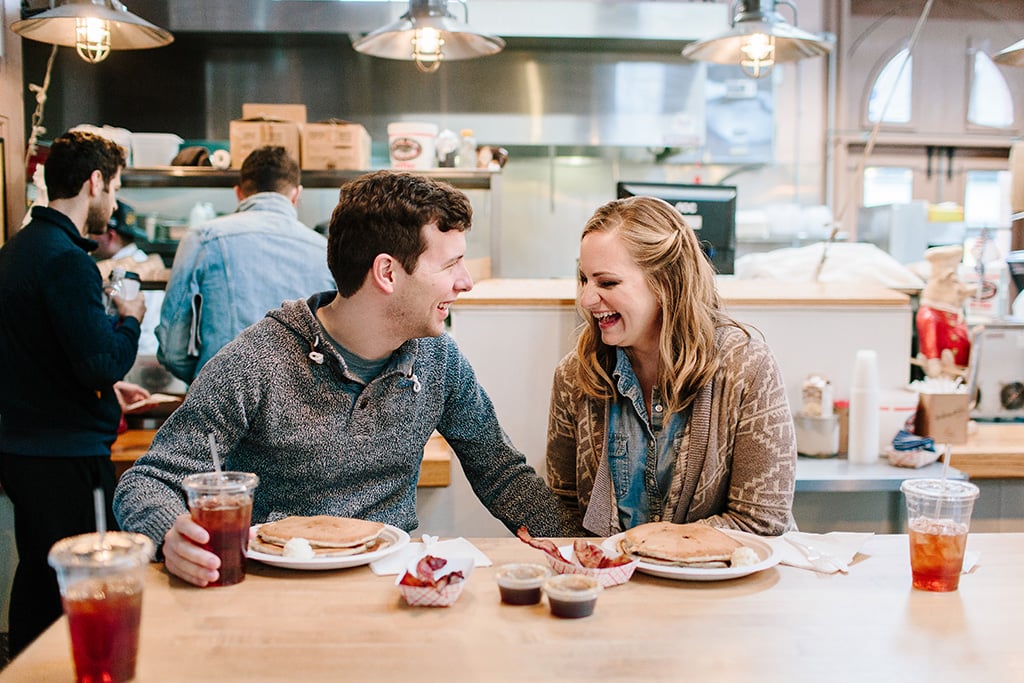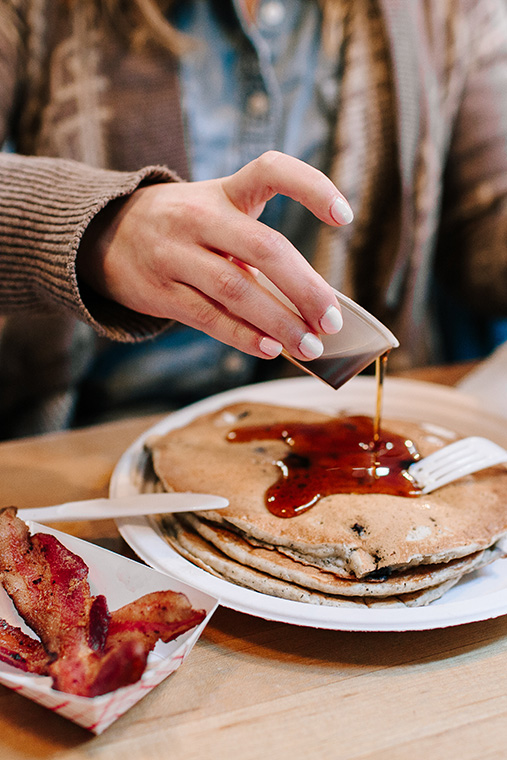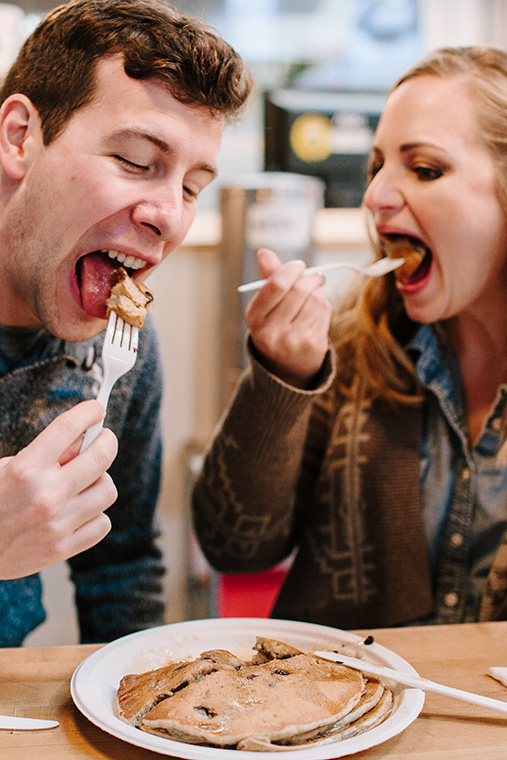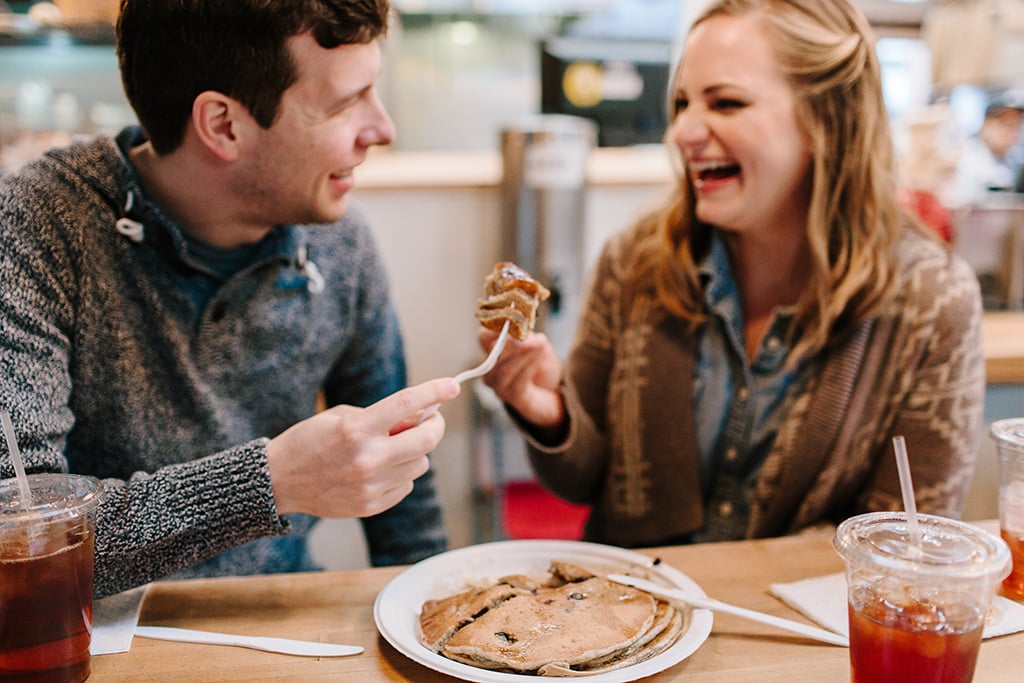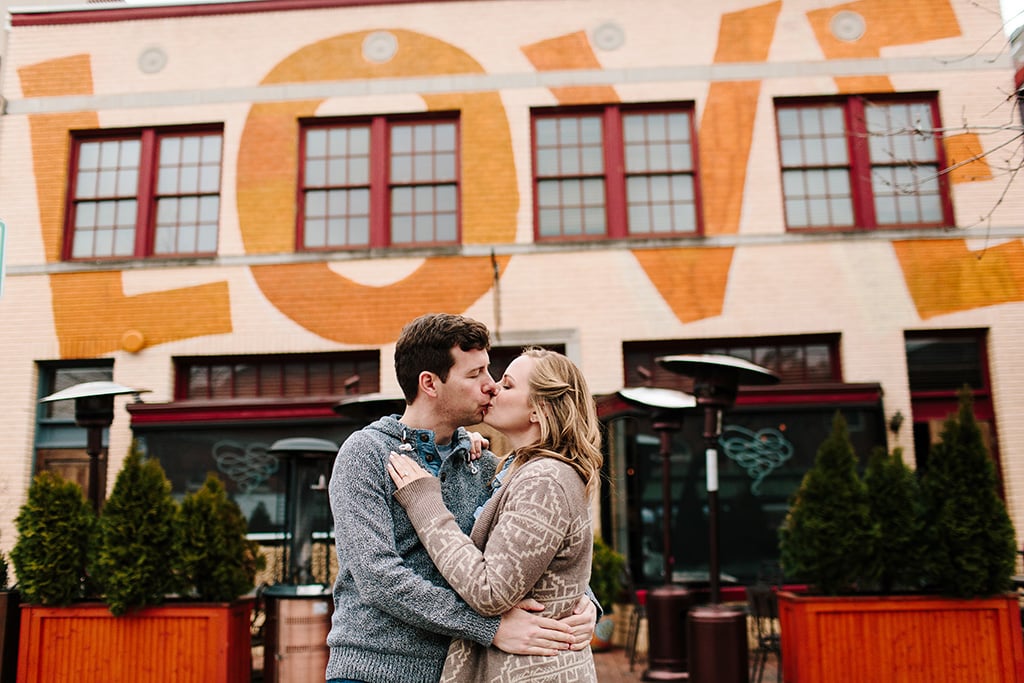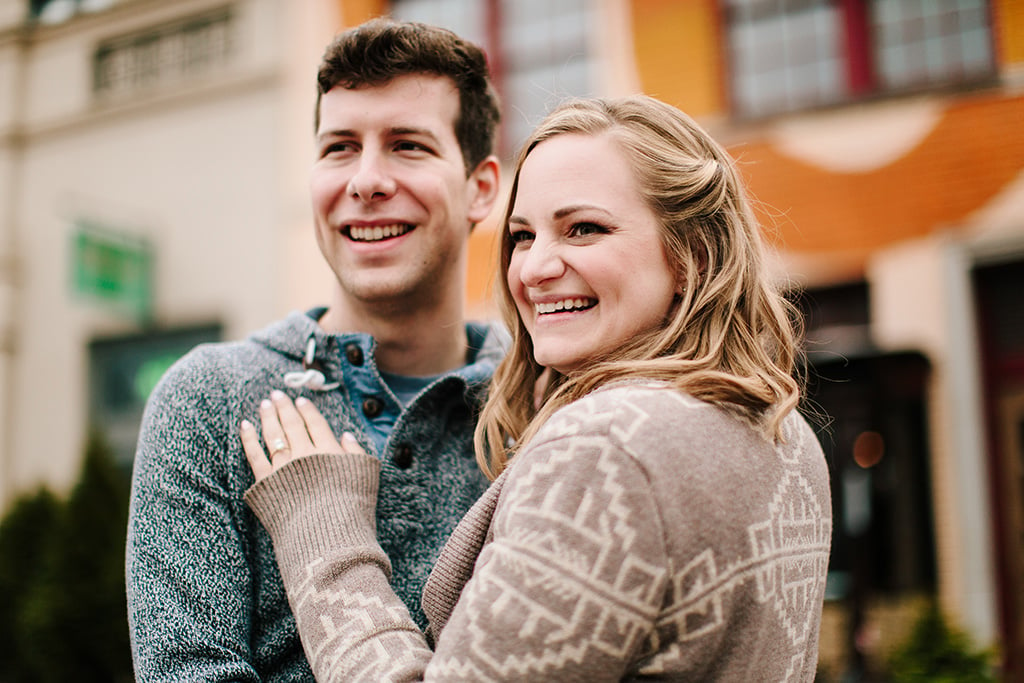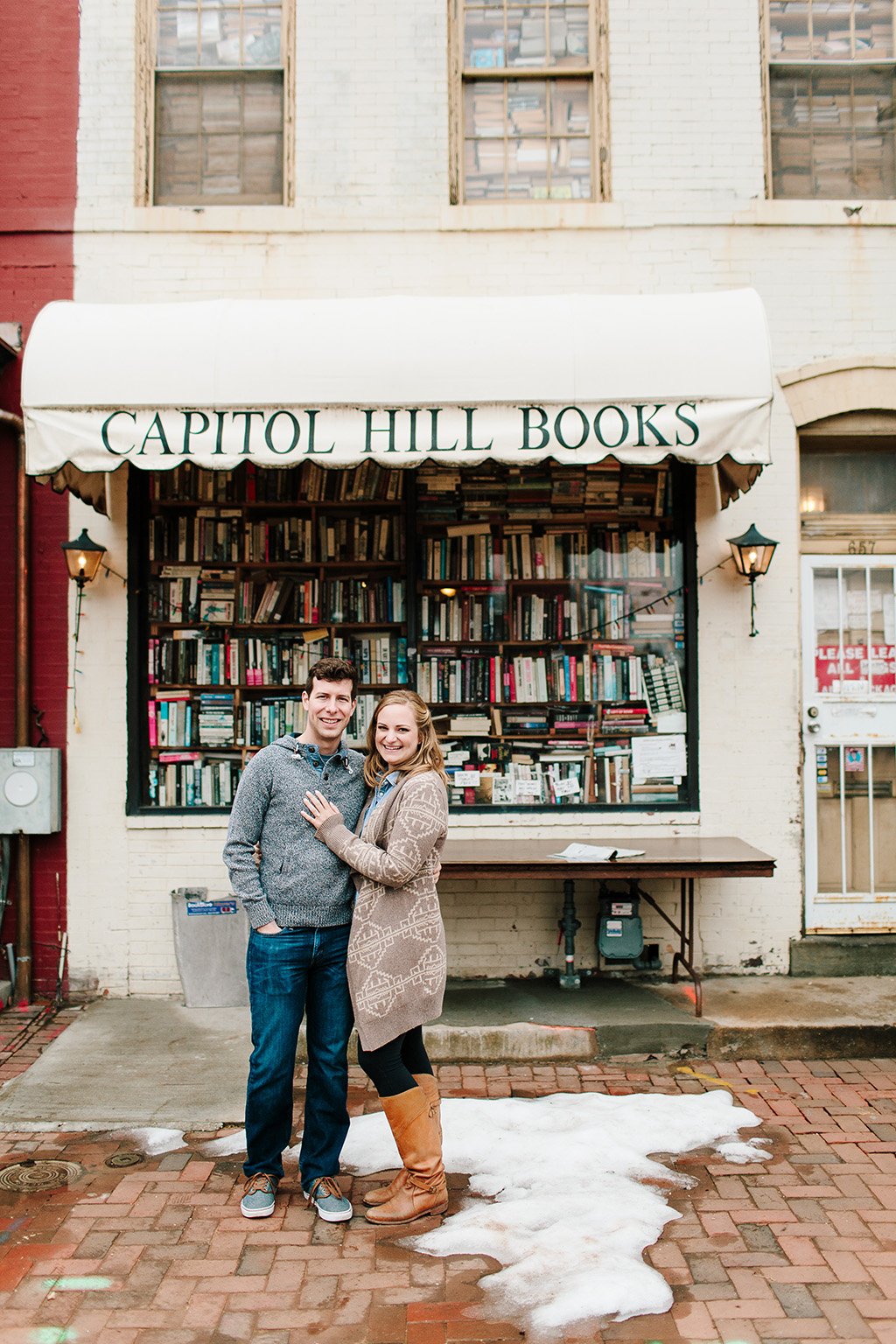 Katie pulled the hostess—a friend of hers—aside to ask if Princess Peach was single. He was. Dan and Katie flirted as the night went on, and Katie even pretended not to know how to play flip cup so Dan would show her.
At the end of the night, she was sure Dan would ask for her phone number, since they had hit it off so well. However, Dan had been burned a few times before by cute girls, and despite his attraction to the bubbly shark, decided Katie couldn't possibly be single. They parted ways without exchanging numbers, and for a while, that was that.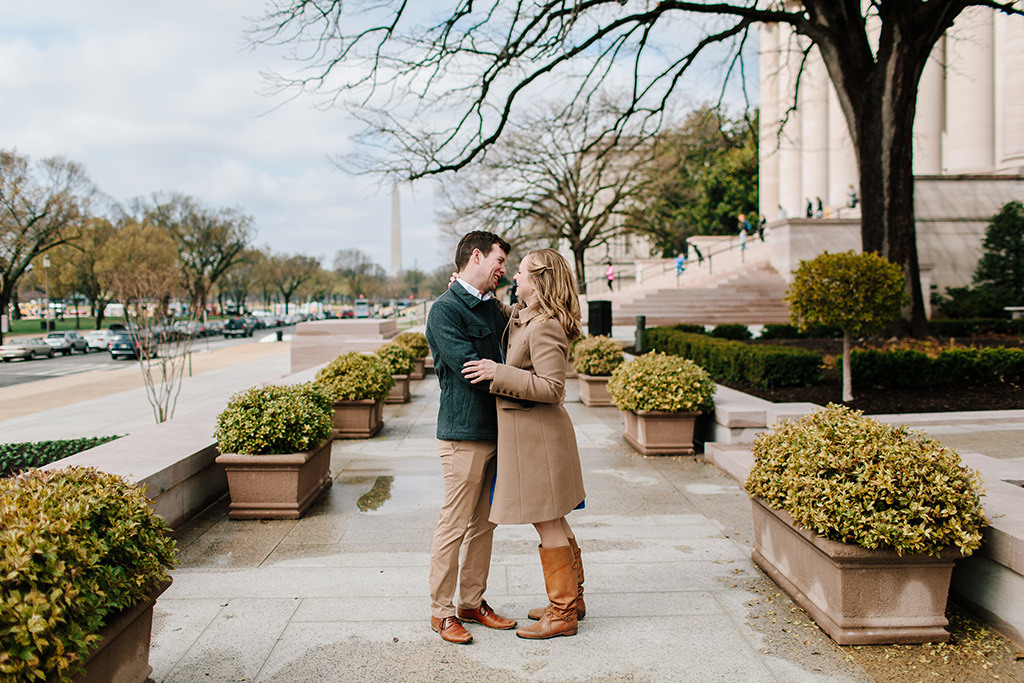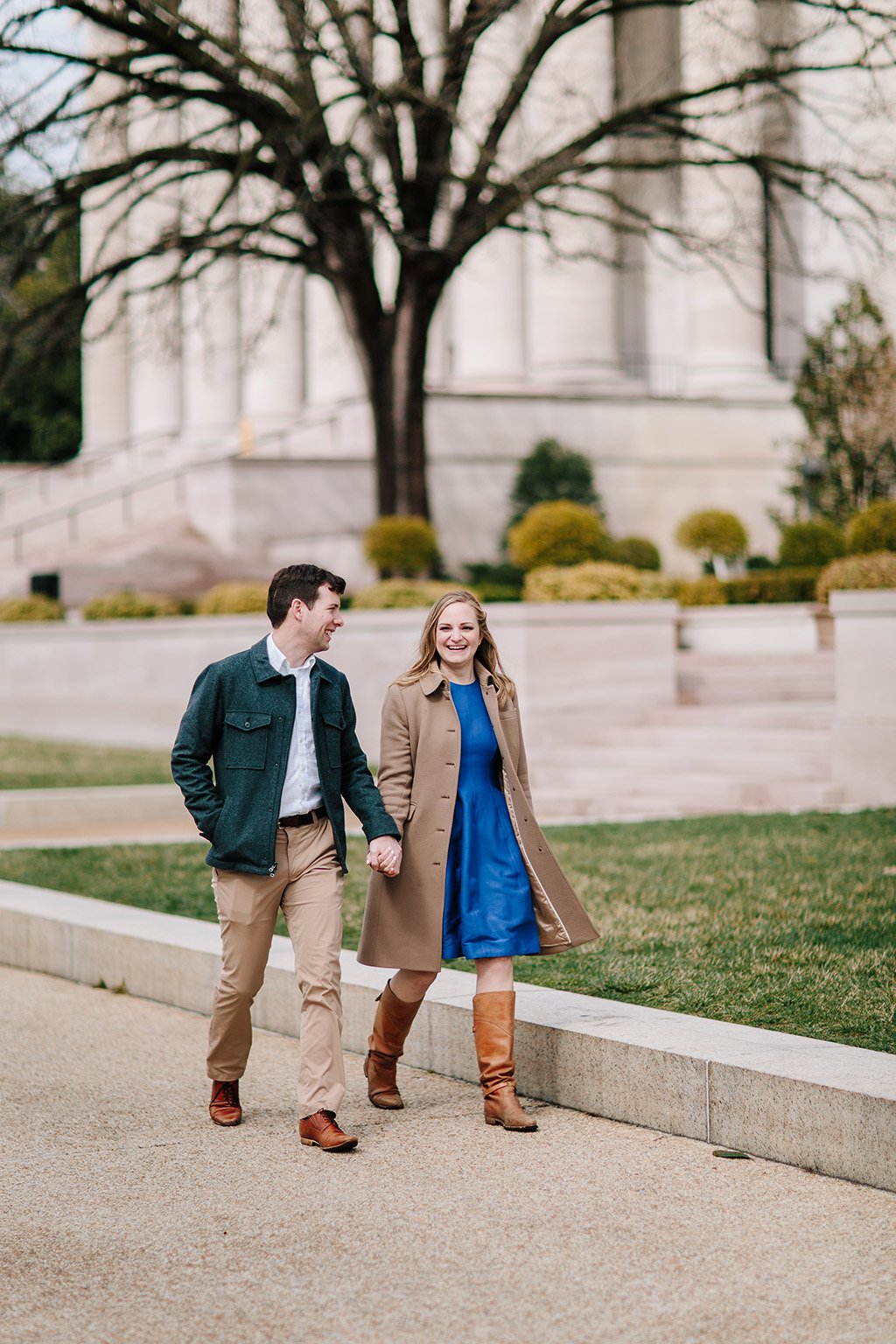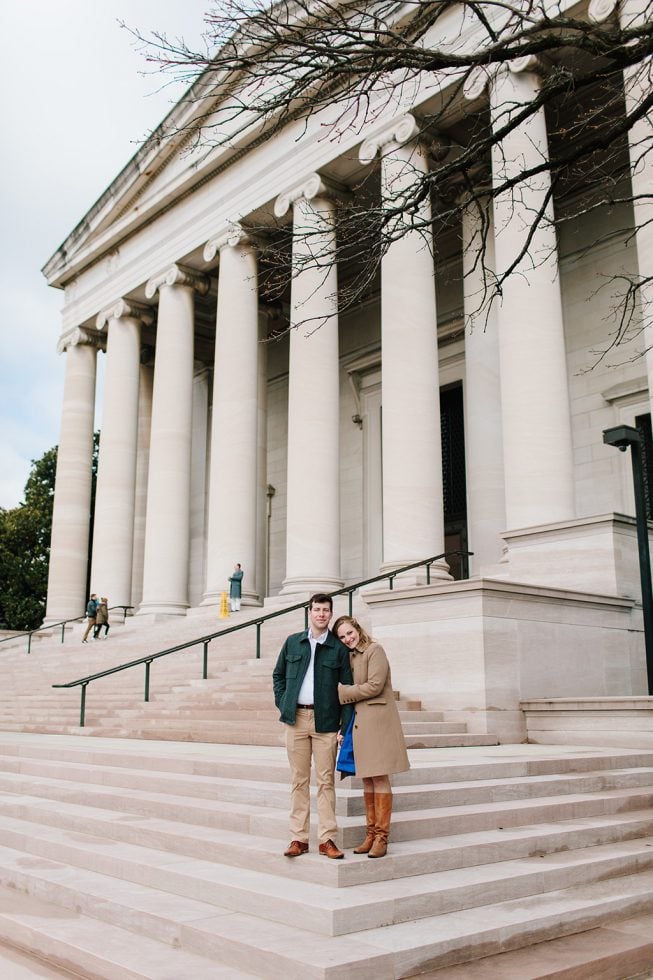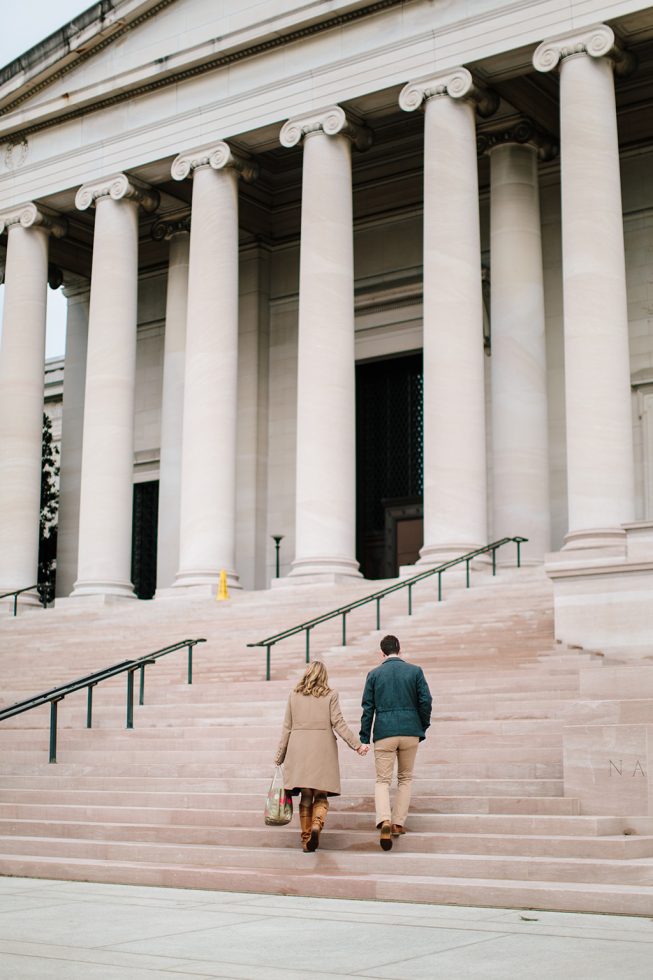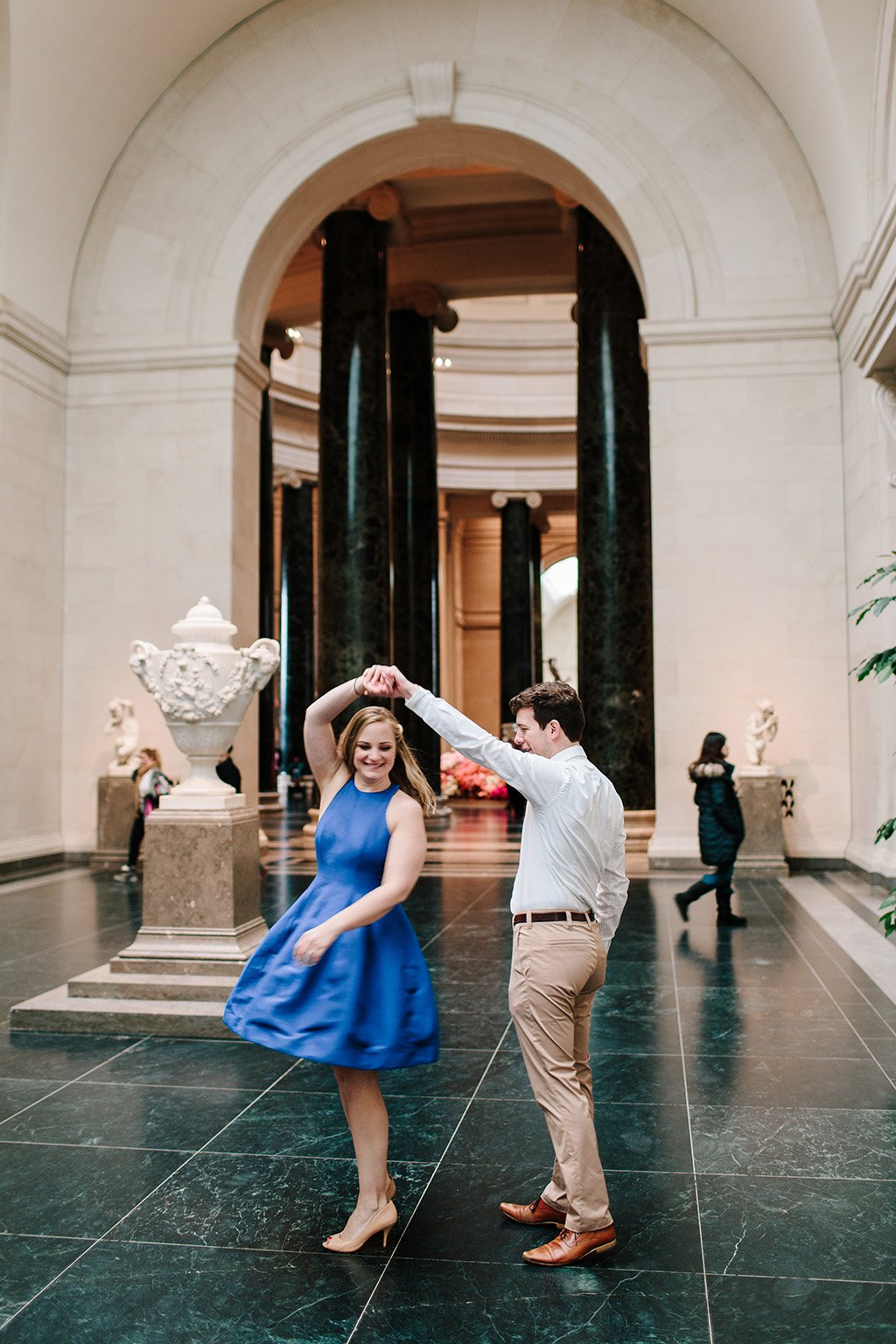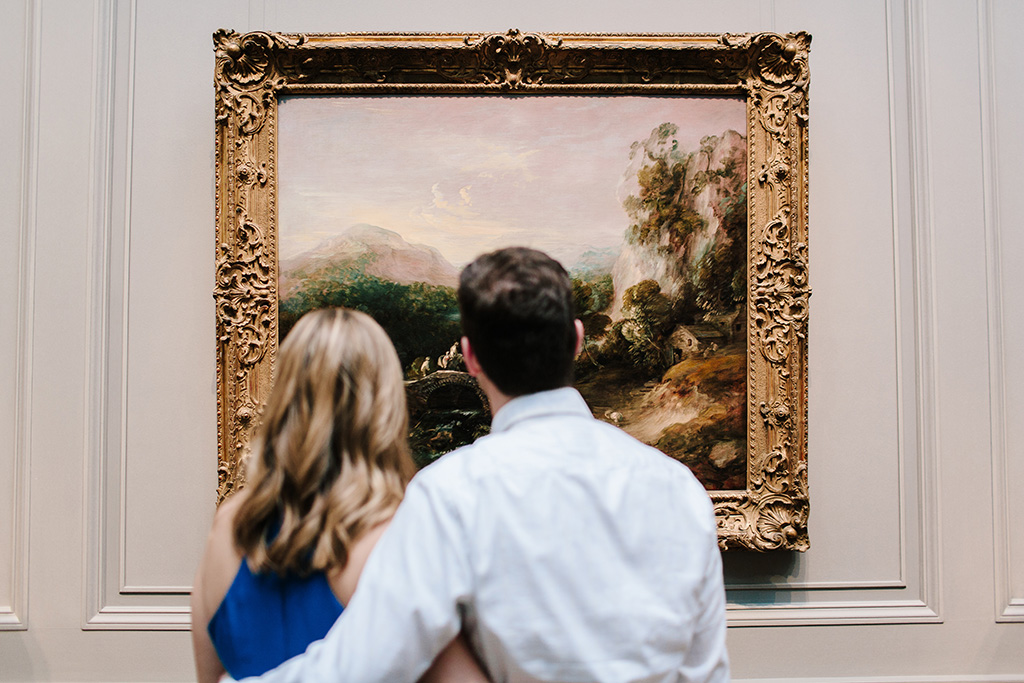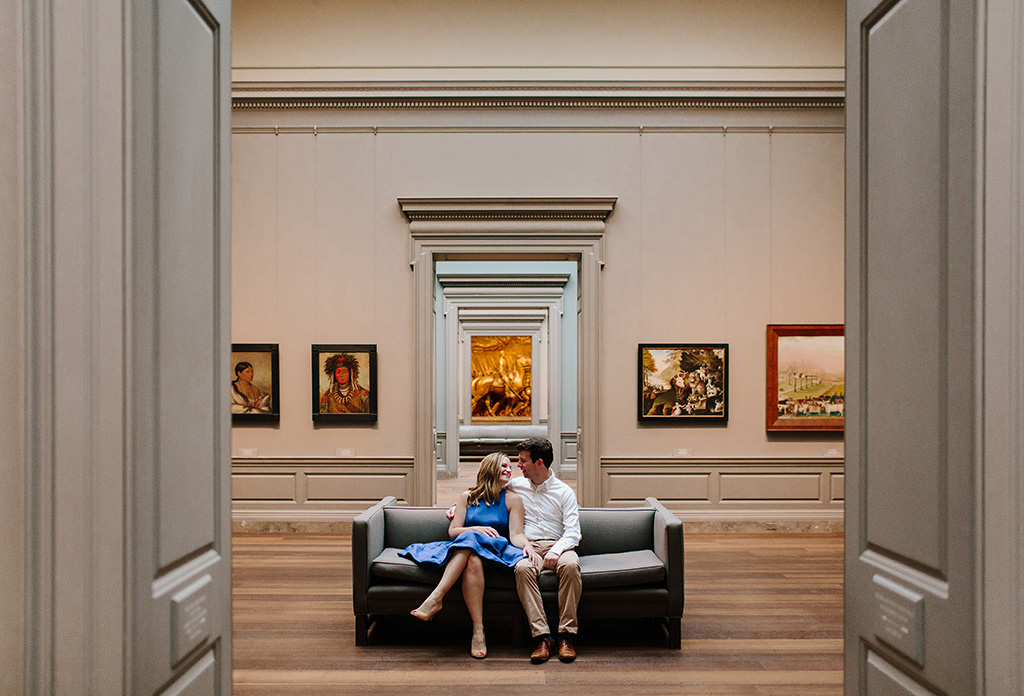 But Katie couldn't stop thinking about Princess Peach. After it became clear to Katie that he wasn't going ask her friend for her number, she decided to take initiative. She arranged a happy hour with friends from her running group, and pointedly asked the party hostess to invite Dan. By the time Dan arrived, Katie had schemed with her friends to make sure the only empty seat at the table left was next to her—by far the most work she had ever done to get a guy's attention. But eventually something clicked and Dan asked her for her number. The next day he called and they arranged to go out on a first date.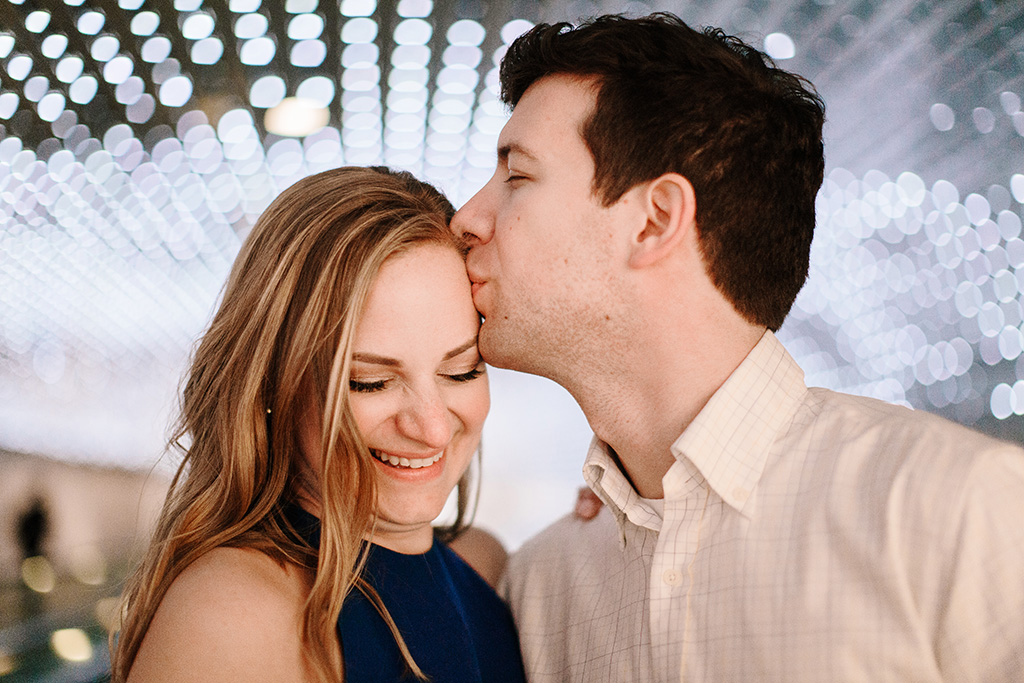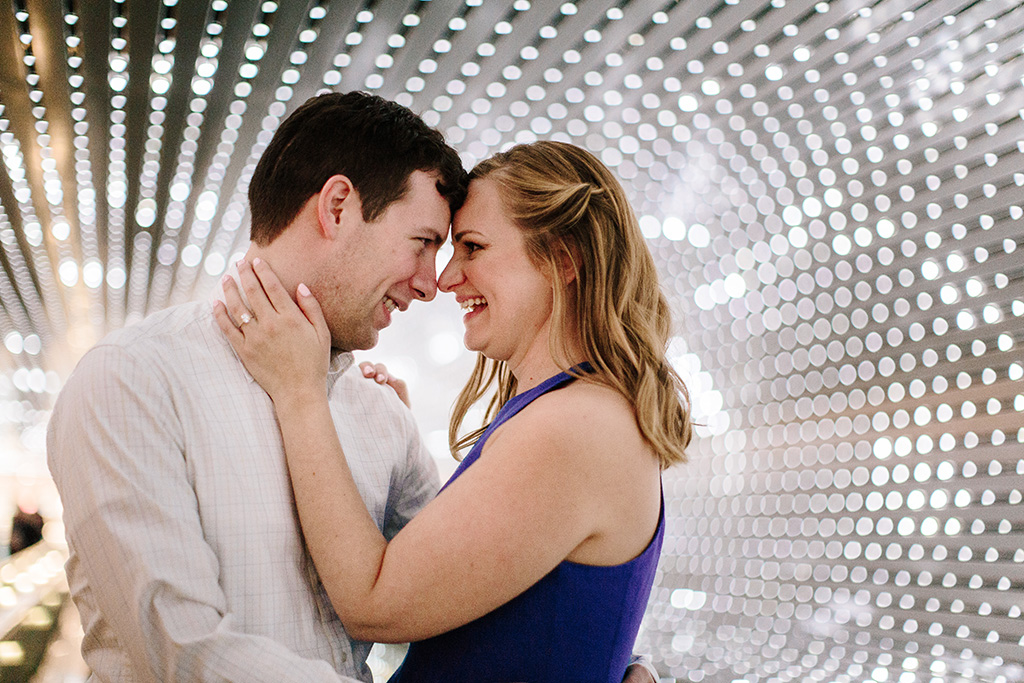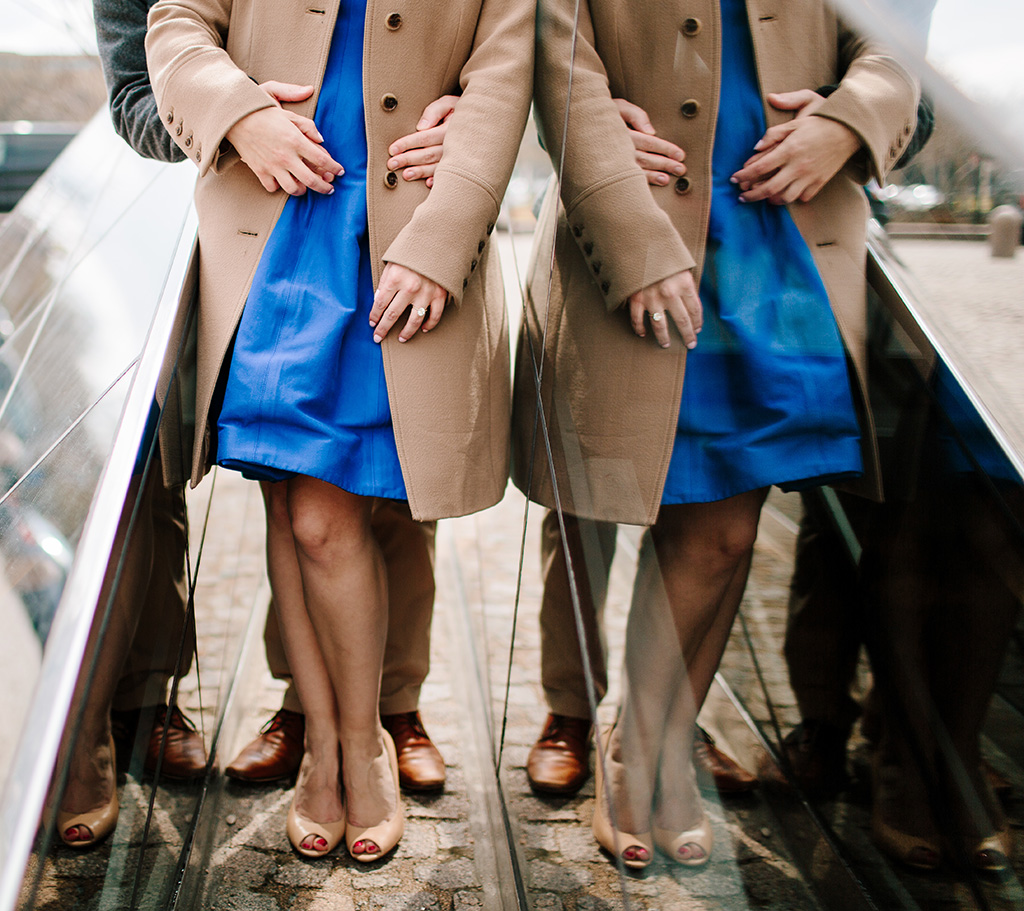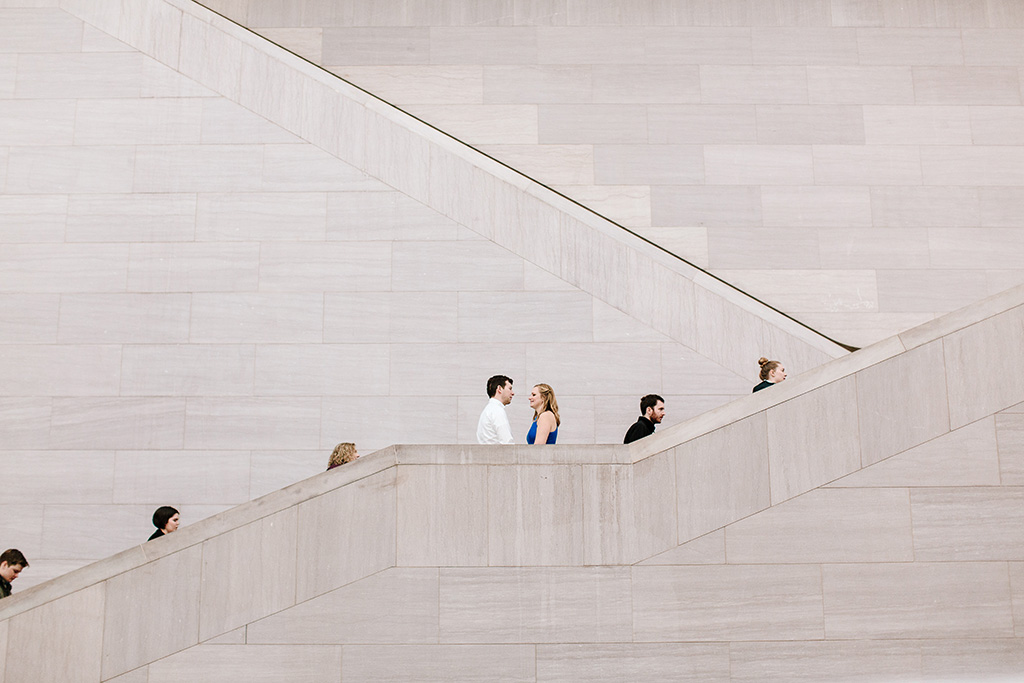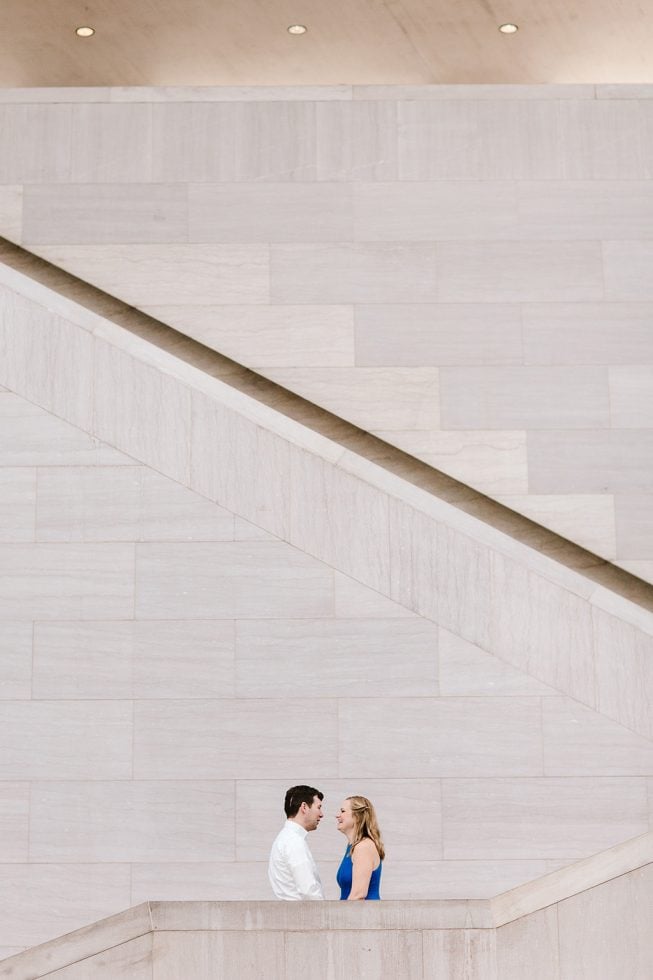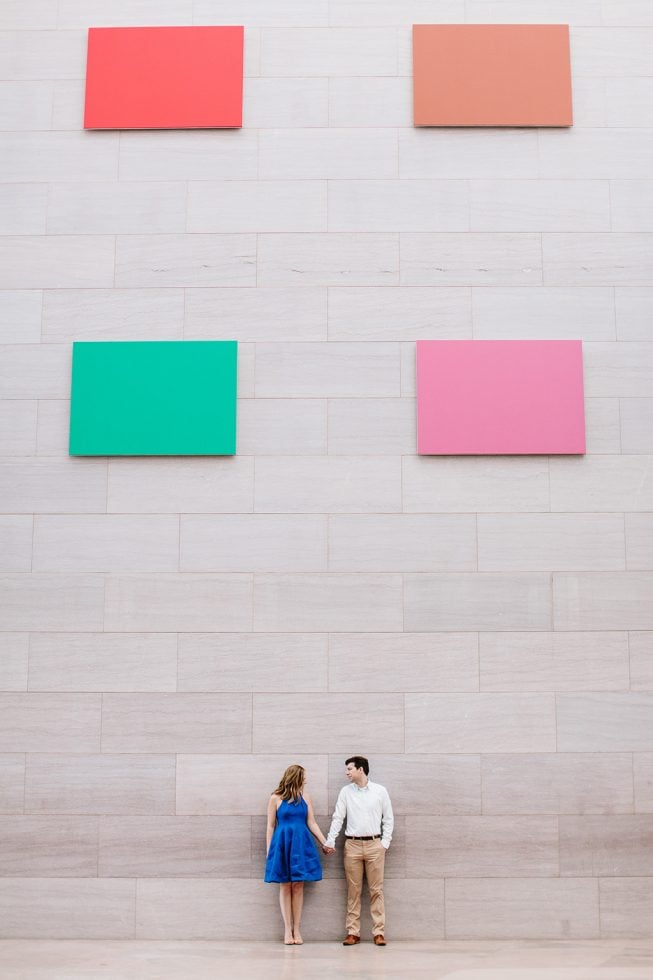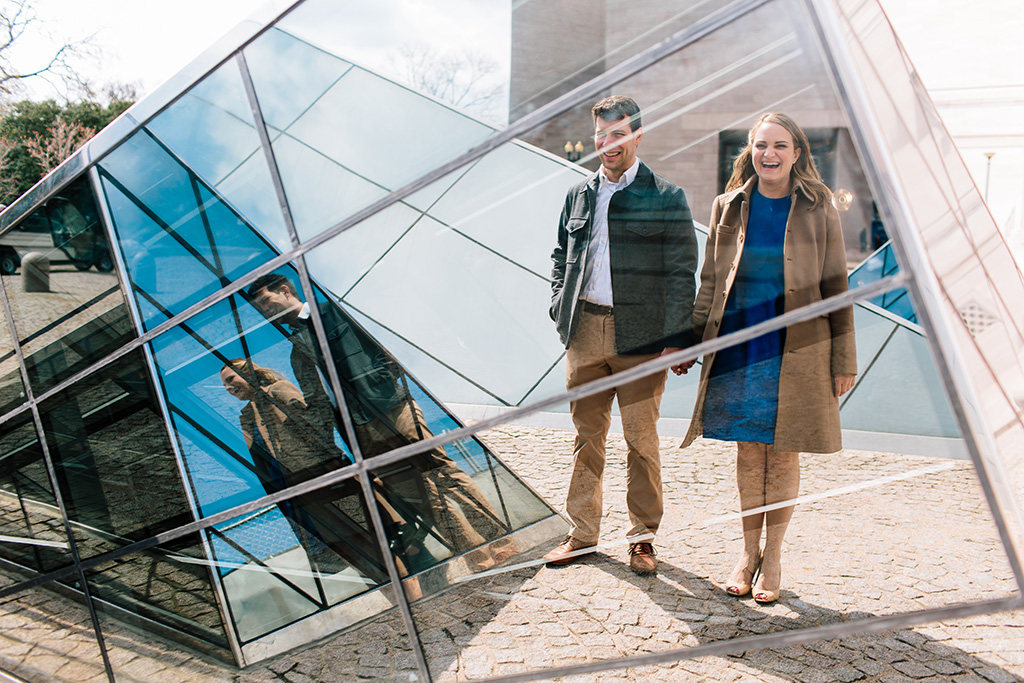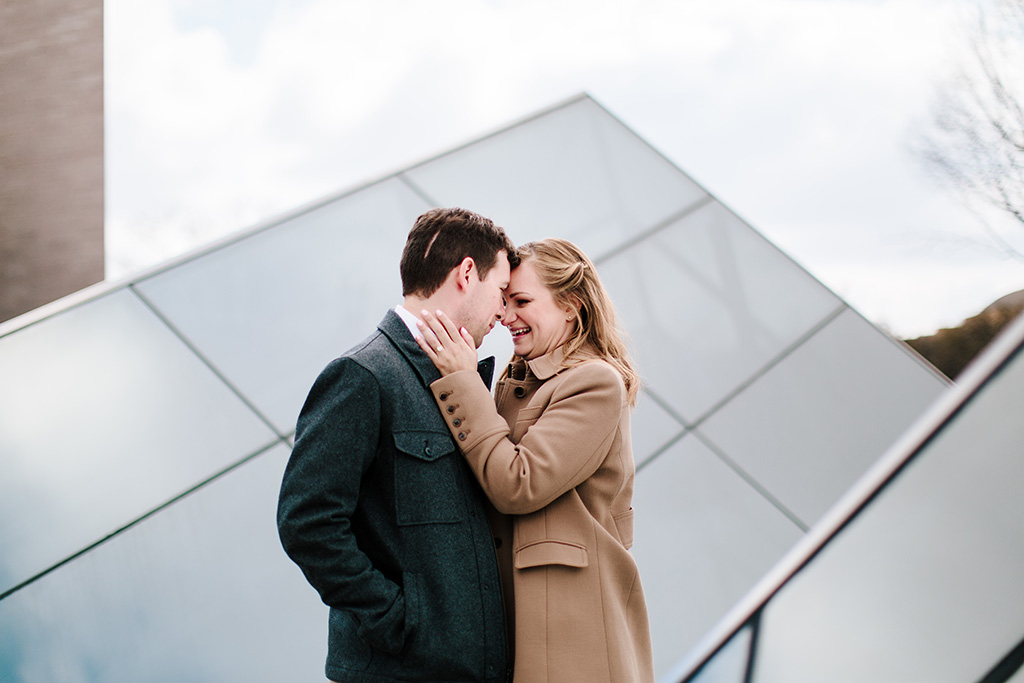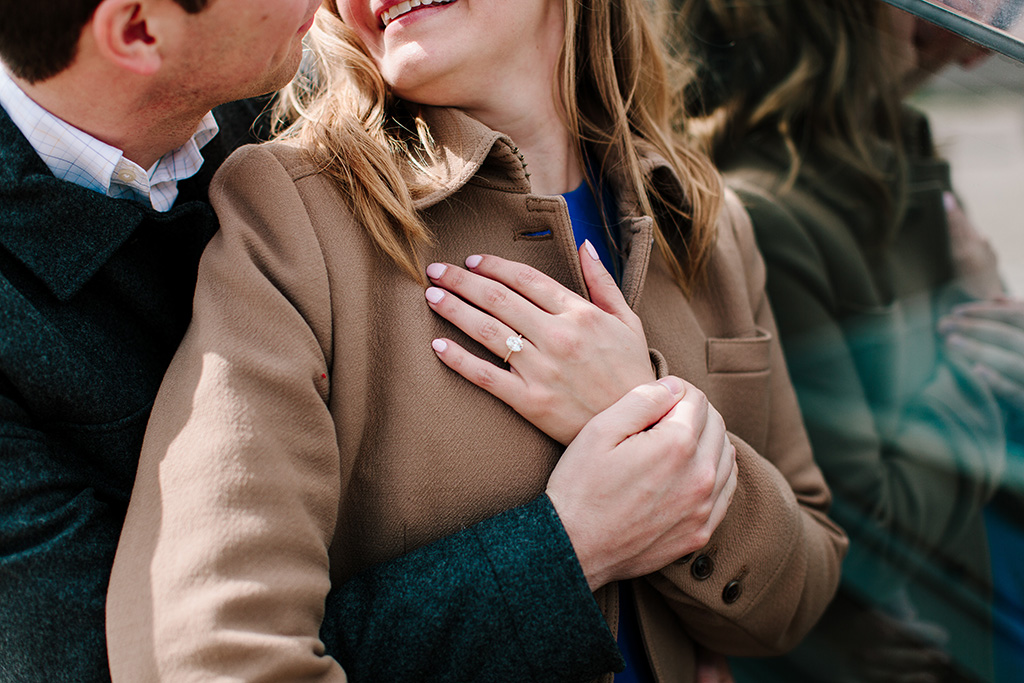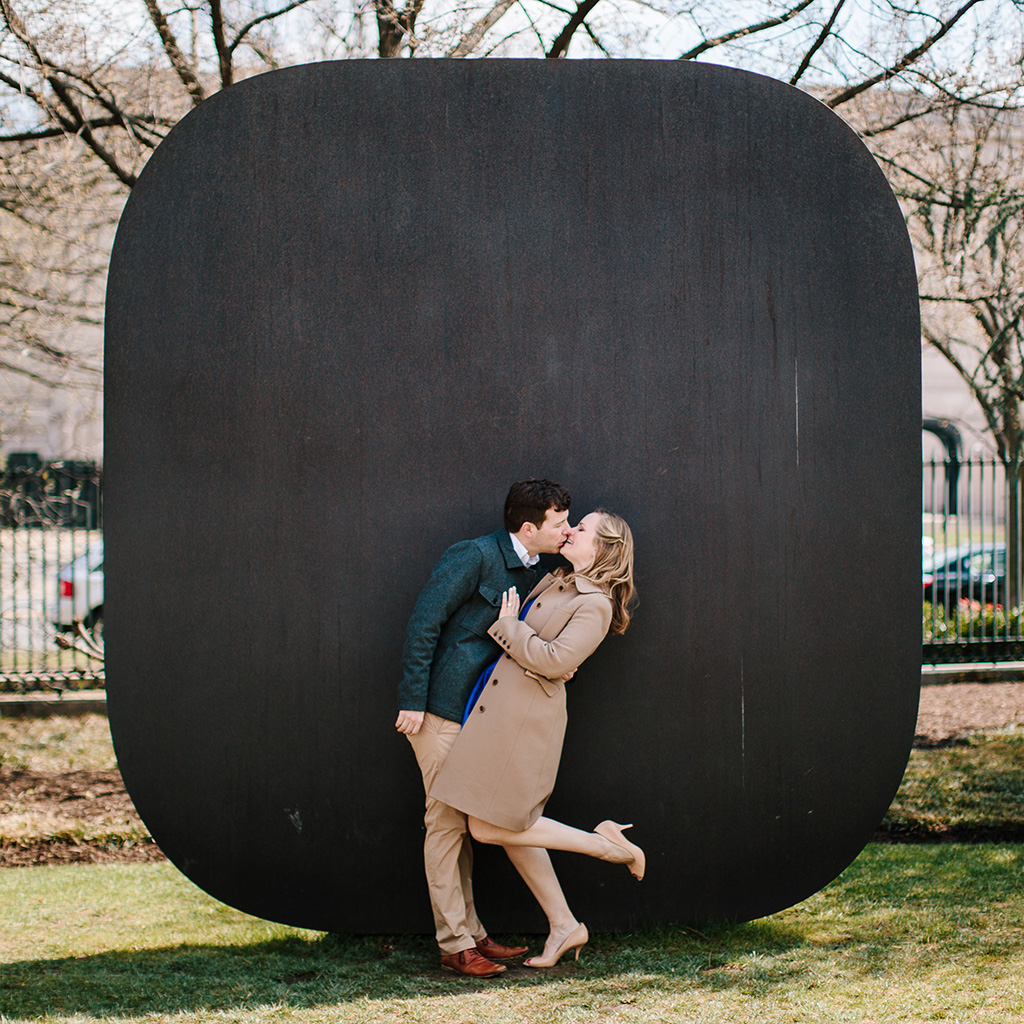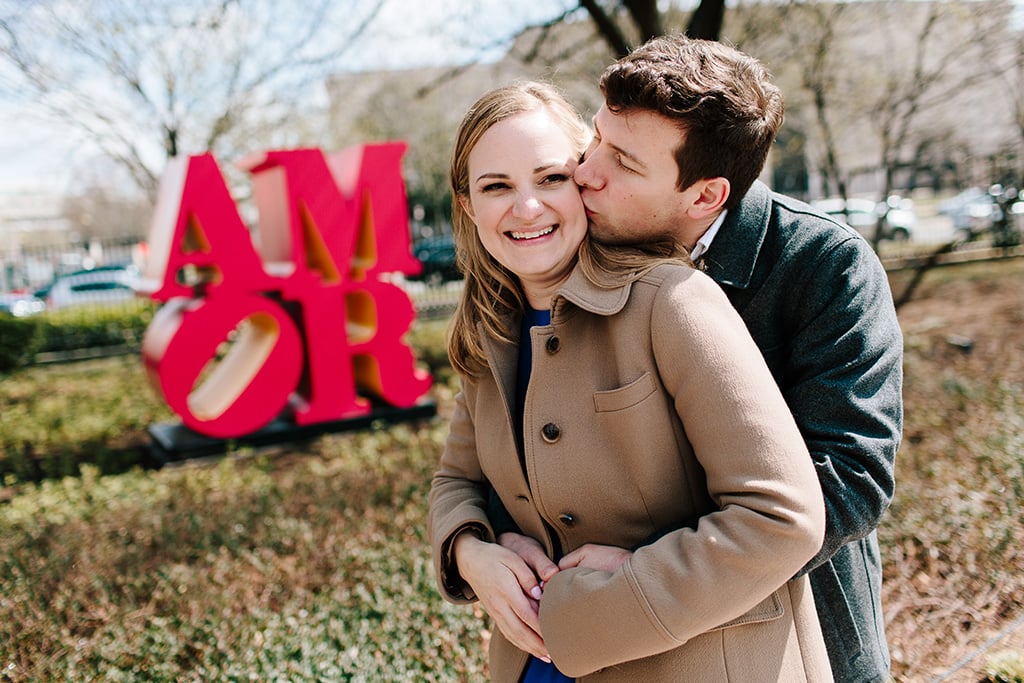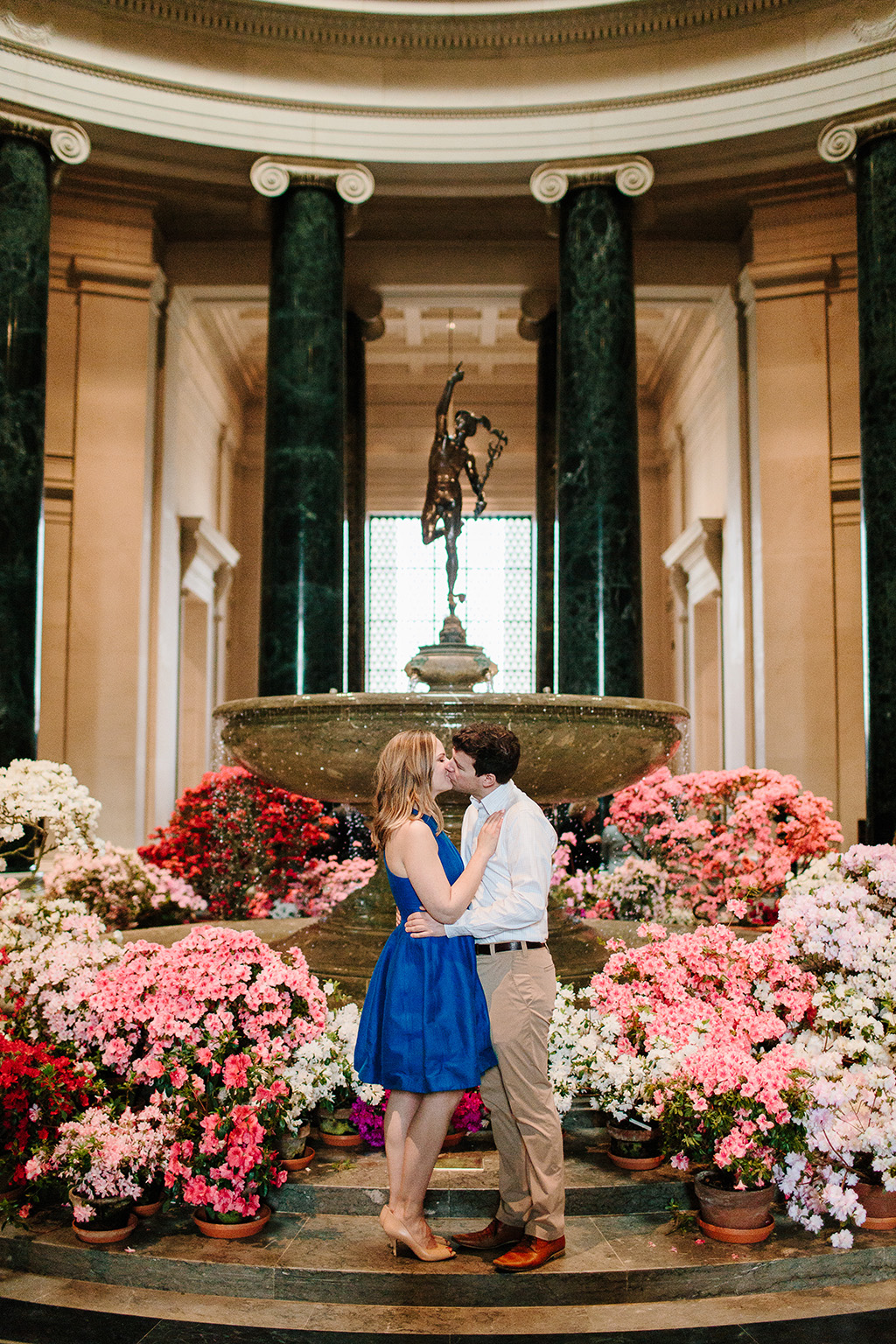 Two years after their first date (a SoulCycle class, followed by Mexican food), Dan proposed to Katie in front of her friends during a celebration for her 32nd birthday at Dirt Farm Brewing Company in Virginia.
For their engagement session, the couple had originally planned to do a cherry blossom shoot at the Tidal Basin, but just before the date, there was a big winter freeze. Then, the morning of their shoot it ended up pouring. The pair went into backup mode and decided to take photographs at some of their favorite places around the city. They started at home, cuddling with their cat Copper, then headed to Eastern Market for a bacon-and-pancake breakfast and some grocery shopping, and eventually on to the National Portrait Gallery.
DETAILS: