After ten months of renovations, the Palisades Library will reopen to the public this Saturday. The neighborhood library underwent $8.2 million of updates headed by the team of Cox, Graae & Spack Architects and MCN Build.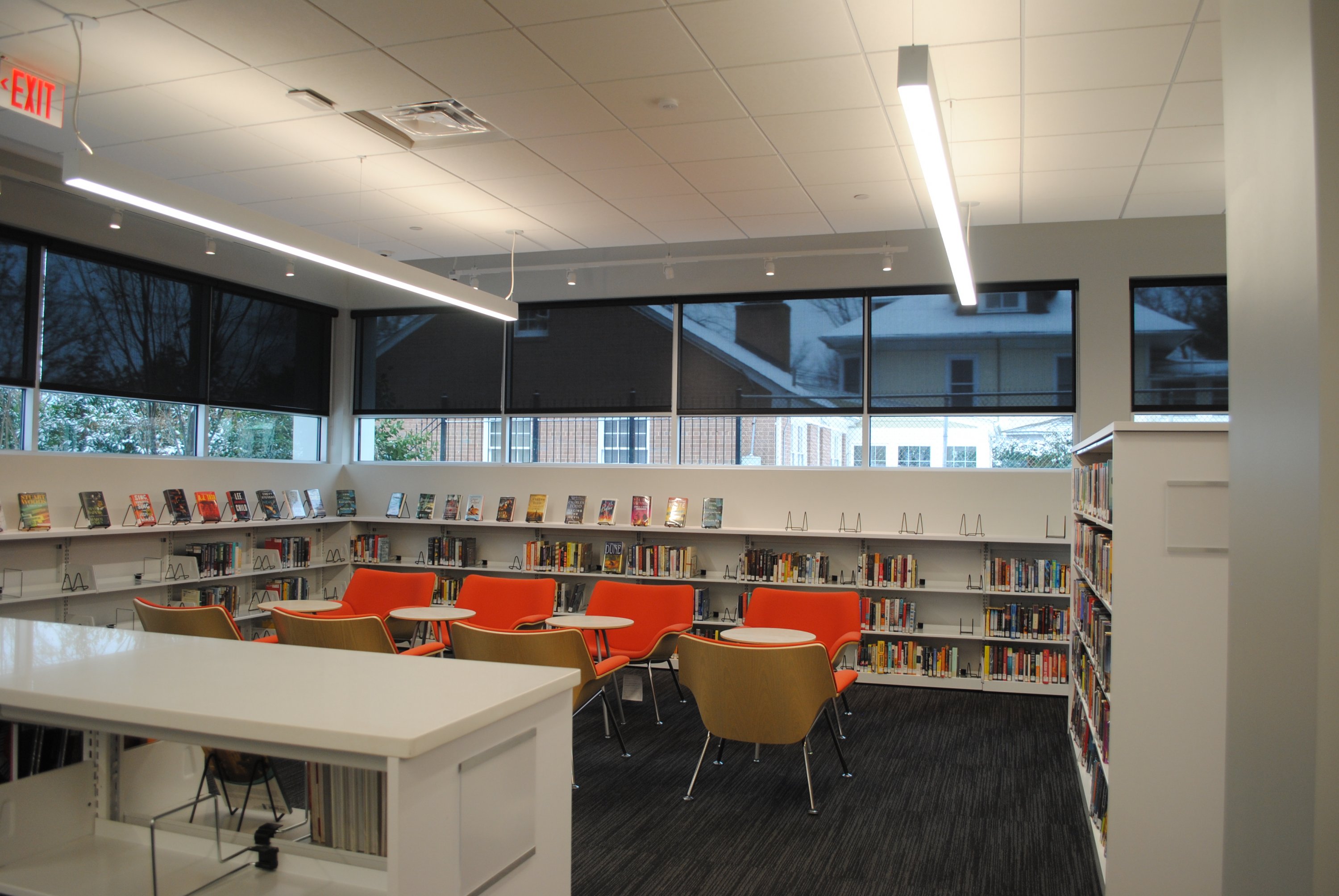 Inside, an open layout with brightly colored furniture gives the library a modern look. "I love all the color added to the building," says DC Public Library executive director Richard Reyes-Gavilan. "It's so much more fun prior to our closing it."
What used to be a brick facade is now floor-to-ceiling windows that bring natural light into the space.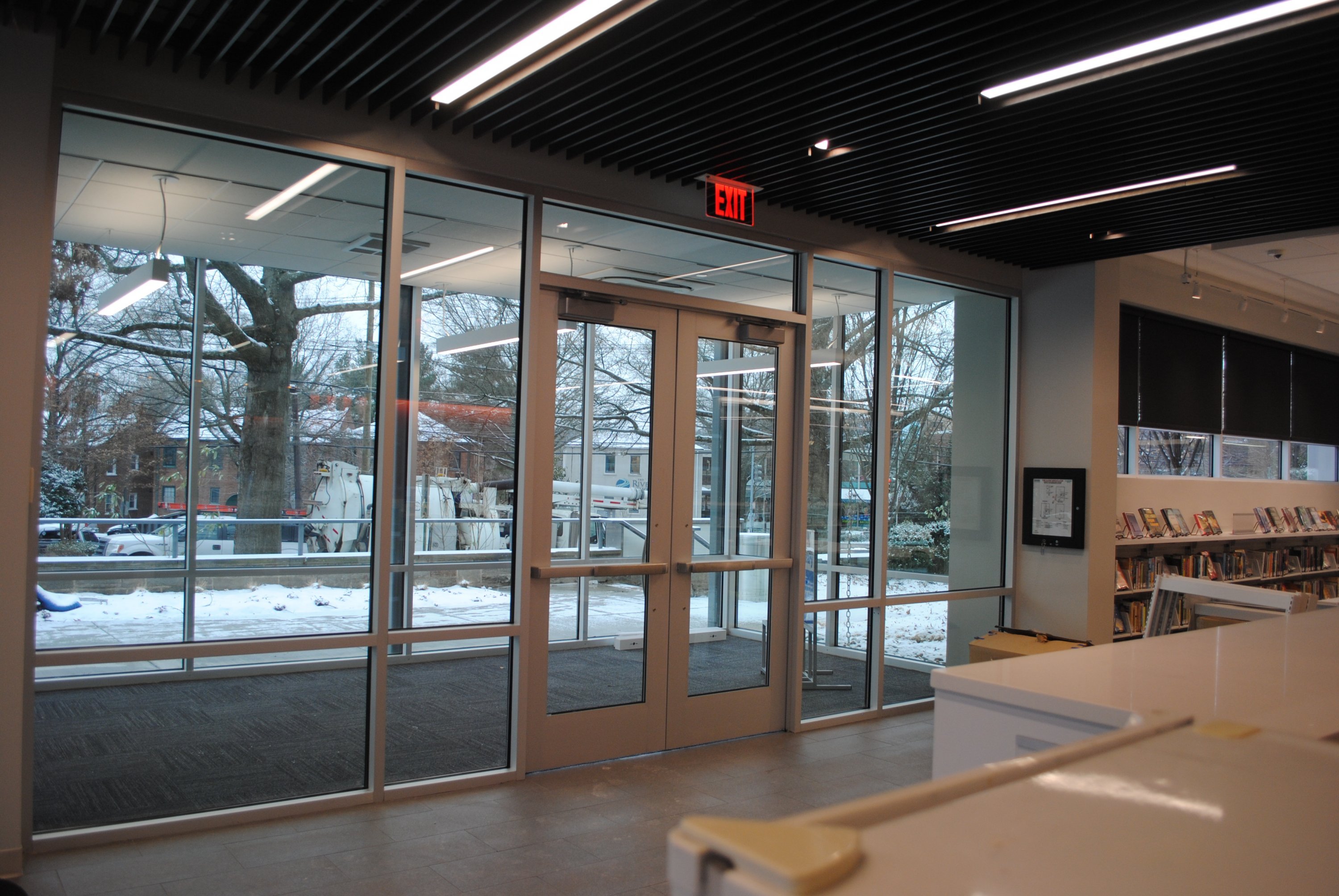 "It's brighter, you can see the neighborhood," says George Williams, DC Public Library's media relations manager. That goes both ways–he adds that the glass walls also allow neighbors to peer inside the building.
Newly featured is a large meeting room that Williams says will be used for events like children's story times and Advisory Neighborhood Commission meetings. Libraries, he adds, are one of the few spaces in the city that offer free meeting spaces to the public. "All you need is a library card," he says.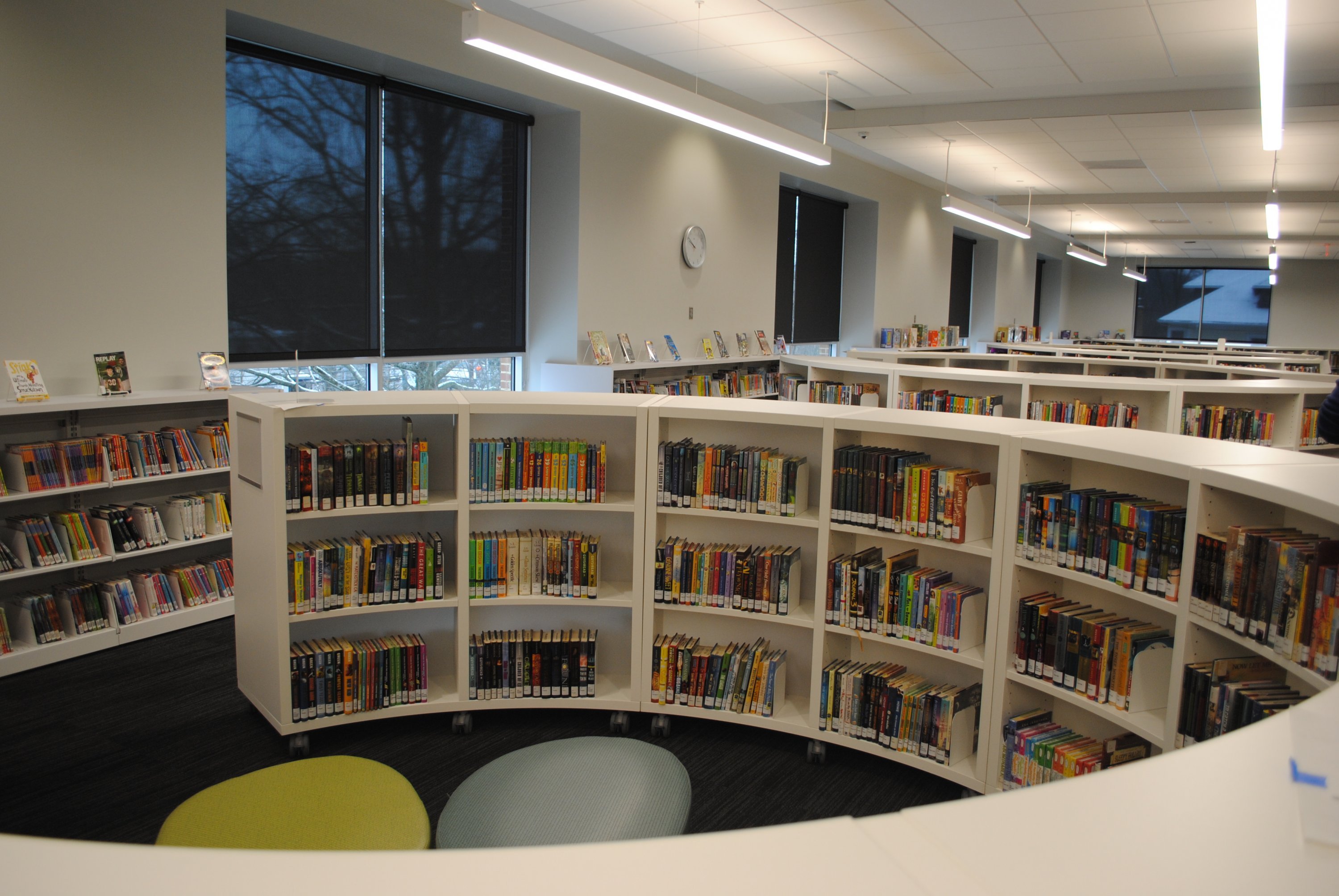 Other highlights include a green roof that helps absorb water with seven different types of plants. The children's section features circular bookshelves that create cozy reading nooks.
The project is part of a city-wide initiative to modernize libraries. So far, 17 other facilities have been either renovated or rebuilt since 2009. The Martin Luther King Jr. Memorial Library, DC's central facility, is under construction until 2020.
Williams says that previous revamps around the city have led to increased use of the library, and he predicts the same will happen at Palisades.
The library will open on Saturday at 10 AM with a ribbon cutting ceremony attended by Mayor Muriel Bowser.