These bars pour morning through midnight, whether you're craving a cocktail on a Tuesday or weekend afternoon.
Royal
501 Florida Ave., NW
Shaw's neighborhood cafe runs morning through late-night, with tasty drinks at all hours. The bar pours classic cocktails, spiked hot libations, and house creations with interesting spirits (mezcal, barley sochu). An added bonus: happy hour starts at noon on Mondays and at 3 PM every other day. WiFi runs during daylight hours if you want to drink on the (teleworking) job. Open daily at 8 AM.
Tune Inn
31 Pennsylvania Ave., SE
You can't drink all day if you don't start in the morning, and this Capitol Dive fits the bill. The bar starts pouring daily at 8 AM, serving cheap beers and no-frills drinks alongside breakfast staples like omelets and corned beef hash. If you're still standing after sundown, a deep-fried burger may be required. Open daily at 8 AM.
Baba
2901 Wilson Blvd., Arlington
It's like Saturday every day at this Arlington cafe, which serves brunch on weekdays from 8 AM to 3 PM (9:30 AM start on weekends). Mimosas and bloody Marys go for $5, or you can get creative with cocktails like a La Colombe martini mixed with espresso and vodka. Pad the stomach with dishes like smoked salmon Benedict or homemade croissants. Later hours bring more of a bar vibe. Open daily at 8 AM.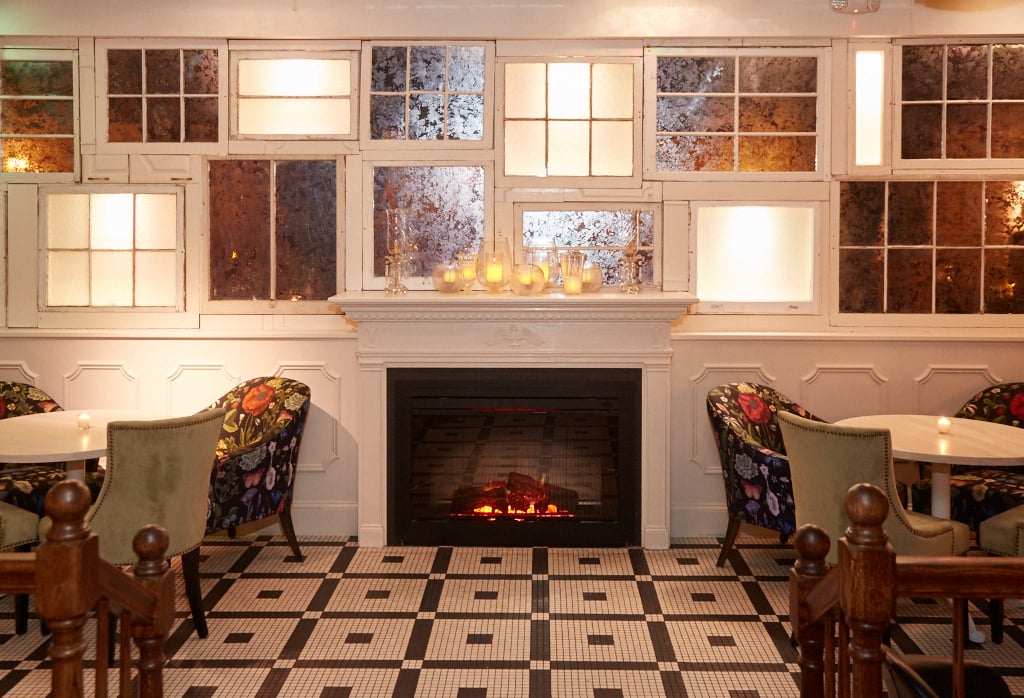 Duke's
1513 17th St., NW; 3000 Connecticut Ave., NW
Duke's Grocery (Dupont) and Counter (Woodley Park) offer gastropub fare inspired by East London haunts. Our order: a cold beer and the ever-popular and delicious proper burger. Note there's outdoor seating at both for nice afternoons. Open at 11 AM weekdays; 10 AM Saturday and Sunday.
Pop's SeaBar
1817 Columbia Rd., NW
Channel the boardwalk at this beach-y bar in Adams Morgan, which specializes in fried seafood, grilled orange crushes, and cold brews. A small outdoor patio is the place to sip in warm weather. Open at noon, Thursday through Sunday; 4 PM Monday through Wednesday.
Rappahannock Oyster Bar
1309 5th St., NE
We could spend a full day tippling around Union Market between all the vendors and nearby Cotton & Reed distillery. Our favorite stop is this local oyster bar that pours superb cocktails, seafood-friendly wines, and brews. Hone in on happy hour (4 to 7 PM, Tuesday to Friday) for half-price oysters, discount beers and wines, and snacks like fried whole fishies. If you're feeling stressed, the Serenity Now cocktail with gin, cucumber, citrus, and sparkling wine is zen in a glass. Open daily at 11 AM.
Kirwan's on the Wharf
749 Wharf St., SW
Sip a pint by the water at this Irish pub at the Wharf. Owner Mark Kirwan, a former Guinness employee, pays homage to his native Emerald Isle with gastropub fare like fish and chips and a full Irish breakfast. Start the day right and take down the latter with a dram of whisky. Open daily at 11 AM.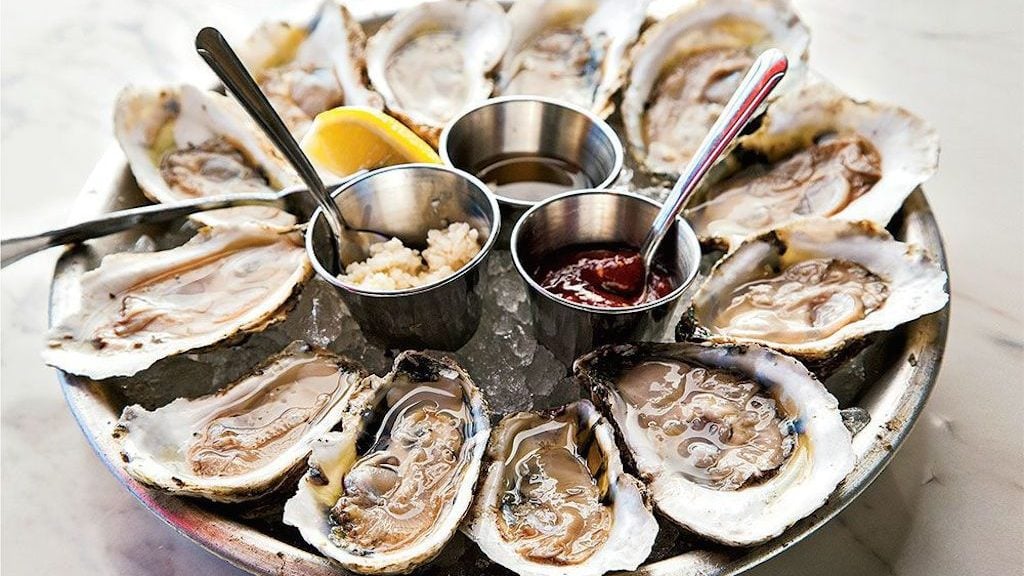 Boundary Stone
116 Rhode Island Ave., NW
This low-key pub in Bloomingdale is the perfect spot for a Friday round of day drinks with friends. The bar stocks a large selection of whiskeys for something boozier, while the kitchen turns out pub grub like honey hot wings and Guinness pot pie. Open at noon Fridays, 10:30 AM Saturday and Sunday (4 PM otherwise).  
Hank's Oyster Bar
Locations in Dupont Circle, Capitol Hill, Alexandria, Southwest Waterfront
All four locations of Hank's serve tasty cocktails, oyster-friendly wines, and cold brews afternoon through late-night. Menus vary by location, but you can bet on a relaxed, coastal-chic vibe at all and plenty of shellfish. The newest branch at the Wharf will roll out a large patio for sipping by the water in warm weather. Open 11:30 AM weekdays, 11 AM weekends.
Republic
6939 Laurel Ave., Takoma Park
The spacious bar of this Takoma Park brasserie opens before noon, and happy hour kicks off early at 3 PM on weekdays. Try Maryland craft beers—all self-distributed from independent breweries—or a lengthy list of cocktails that runs the gamut from classics to seasonal shrubs. The bar food menu is equally eclectic with fresh-shucked oysters alongside empanadas and steamed pork buns. Open 11:30 AM Monday through Thursday and Saturday; 11 AM on Friday and Saturday; 10:30 AM on Sunday.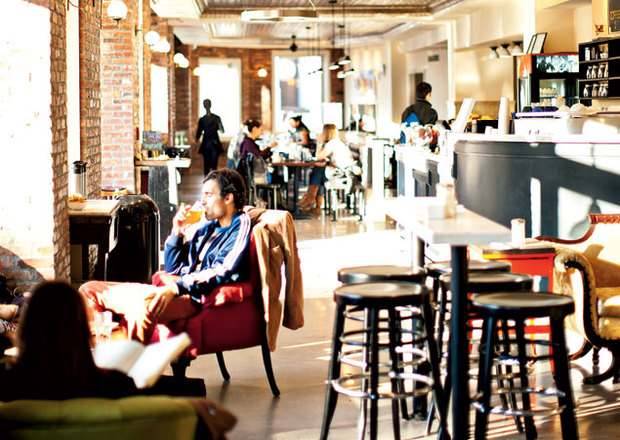 The Coupe
3415 11th St., NW
This American cafe in Columbia Heights opens its bar at 10 AM daily and serves through last call. A large drink menu offers libations for all hours, including brunch sips like bloody Marys and corpse revivers, house cocktails, local beers, and wines from smaller producers in the Pacific Northwest (why not?). Sister spots the Diner, Tryst, and Open City are also good options if you want things flowing early. Bar opens daily at 10 AM.
Quill
1200 16th St., NW
If you want to keep it classy while imbibing before noon, the bar inside the ultra-luxe Jefferson hotel is the place. We love the atmospheric space any time of day with its warmly lit lounge, gorgeous silver trays of complimentary nuts and olives, and piano ready for the playing. You'll pay five-star hotel prices (think $19 cocktails), but the pours are generous, the bartenders knowledgeable, and you may get the company of Lord Monticello (a.k.a. Lord Monti), the house beagle. Open weekdays at 10 AM, weekends at 11 AM.