It was September 2008, and Lauren and David were going through their first day of Naval Flight Officer Training in Pensacola, Florida. During student introductions, Lauren recalls David's goofy demeanor when he said his rank, followed by his first and last name, but then added "they call me Dave."
The move played as too-cool for Lauren, who was so focused on her coursework that a classmate had to point out that David was cute and seemed like fun. "I was so focused on doing well in the course that I wasn't really interested in making an effort to be friends, and especially not starting a relationship," Lauren recalls. That first day, they barely spoke to one another.
Follow Bride & Groom on Instagram | Like Bride & Groom on Facebook
However, after a few weeks had passed Lauren's mother came into town and hosted a dinner for Lauren's class, a chance for them to have a homemade lasagna dinner. David showed up, though he was quiet and not very talkative. When Lauren noticed that David missed a class dinner celebration at a local restaurant after the completion of their instrument training, she invited him over for dinner once again. This time they struck up a few small conversations, learning that they both came from military families and that they had a few niche things in common—they both, for example, enjoyed riding out adverse weather, such as the typhoons they had both experienced while living in the Pacific.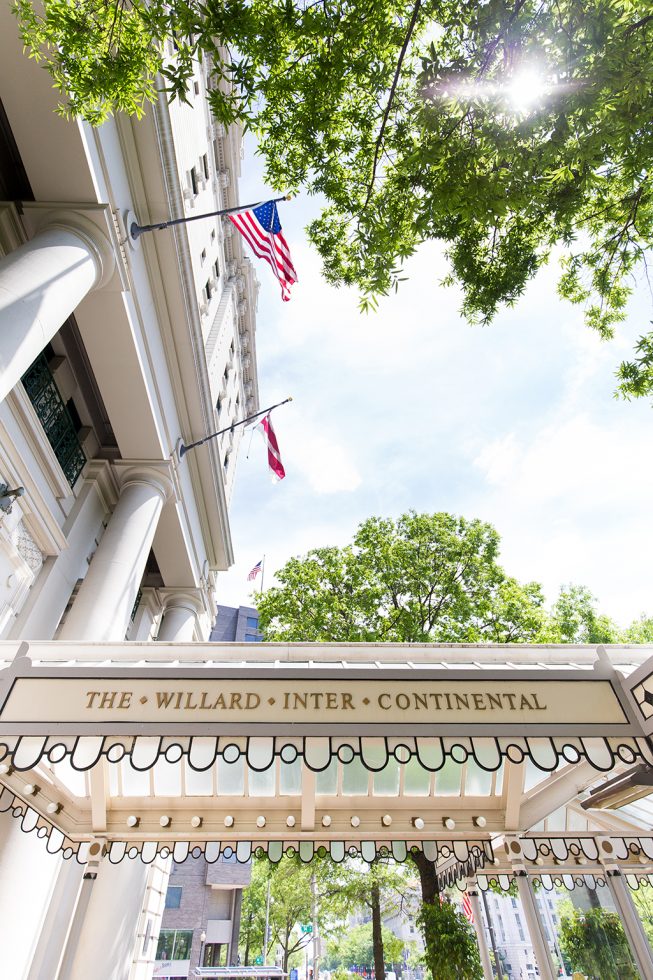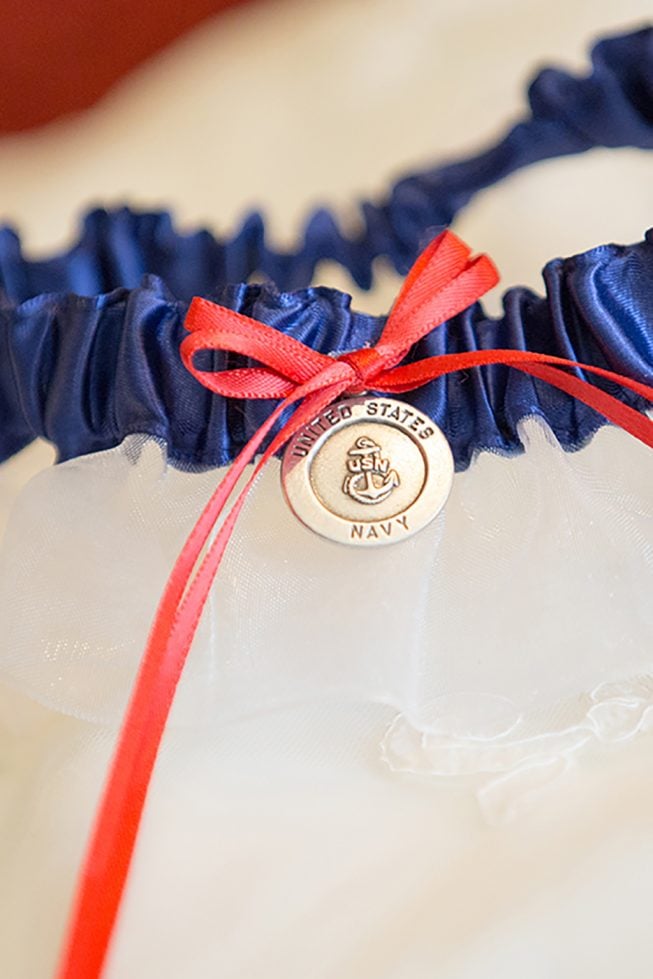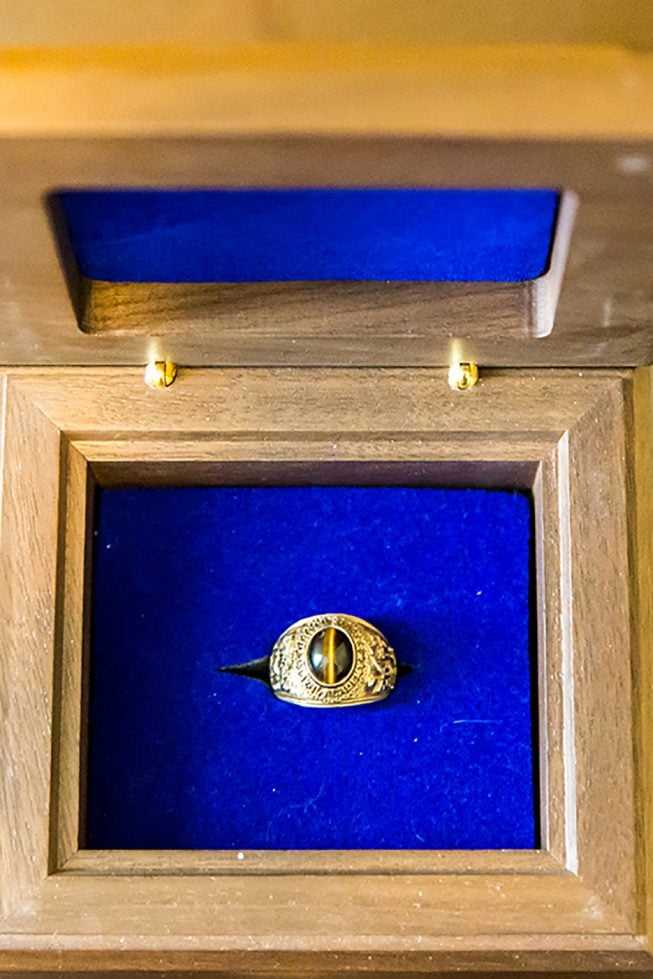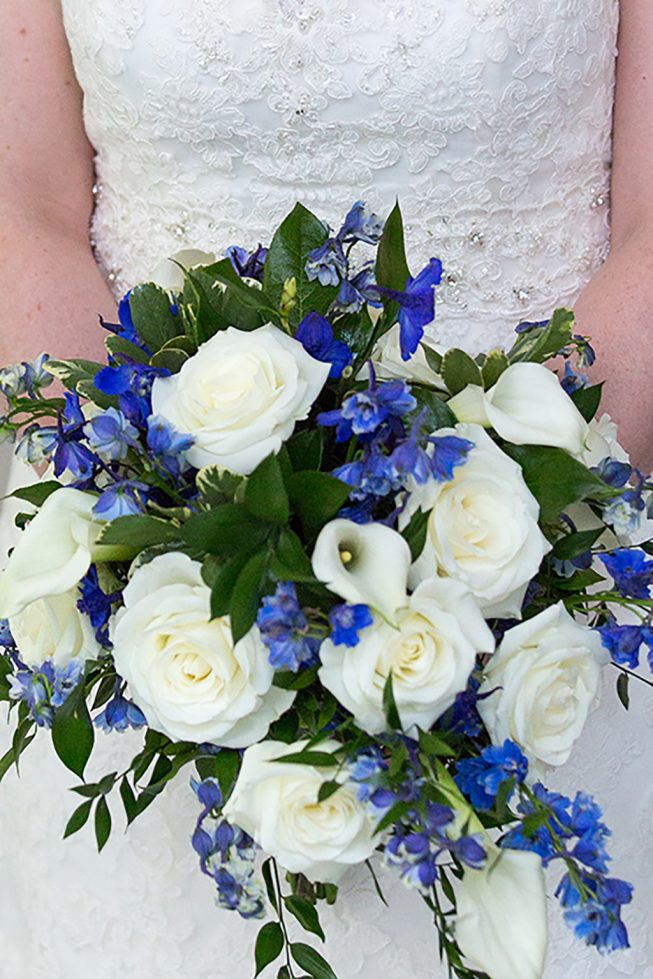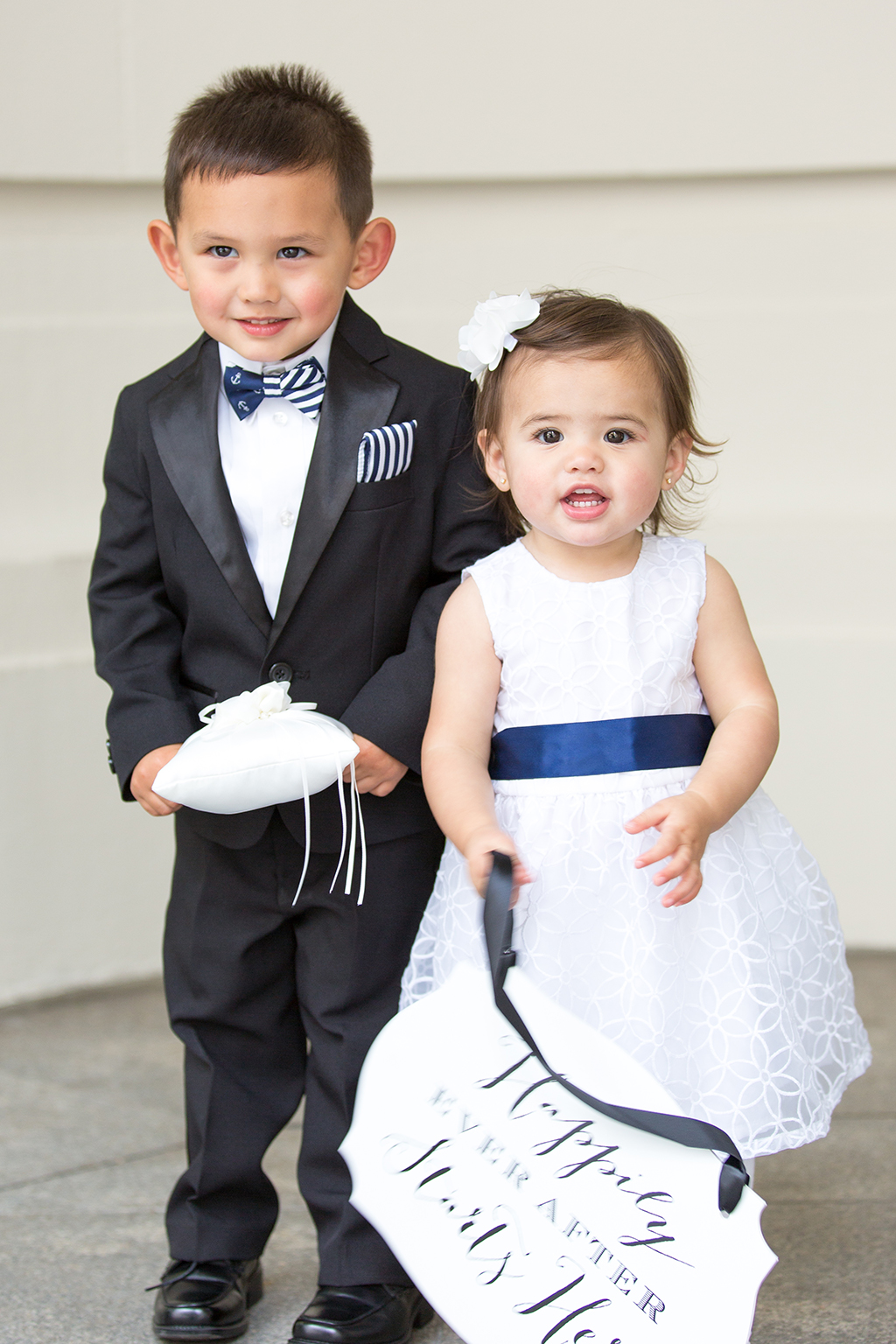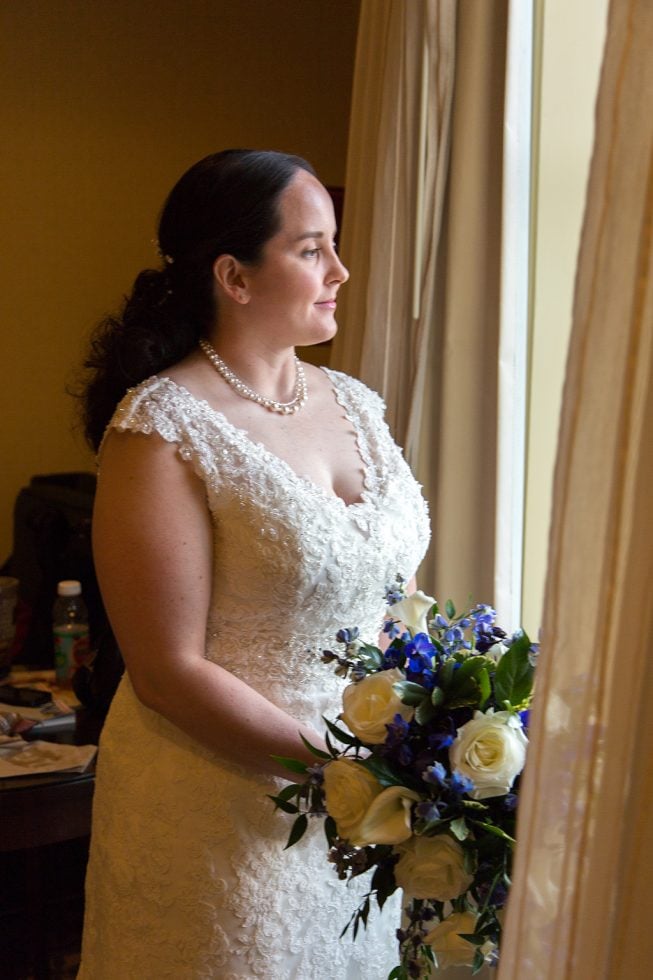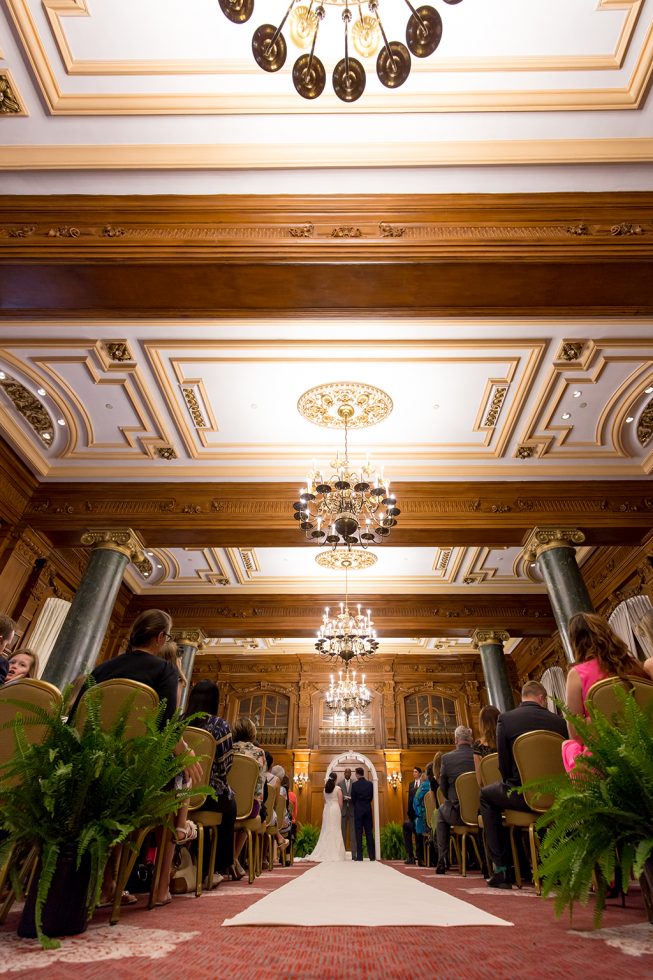 At the time, David had yet to realize that Lauren would be the love of his life. "When I first met Lauren, I thought she was an attractive, tough, no nonsense girl that would not tolerate weakness and vulnerability. The latter led me to believe that she may not desire the things I would want from a relationship, like hand-holding and hugging," David recalls. "After I asked her on a date, I wasn't sure if we were going to work as a couple. That changed on the first date."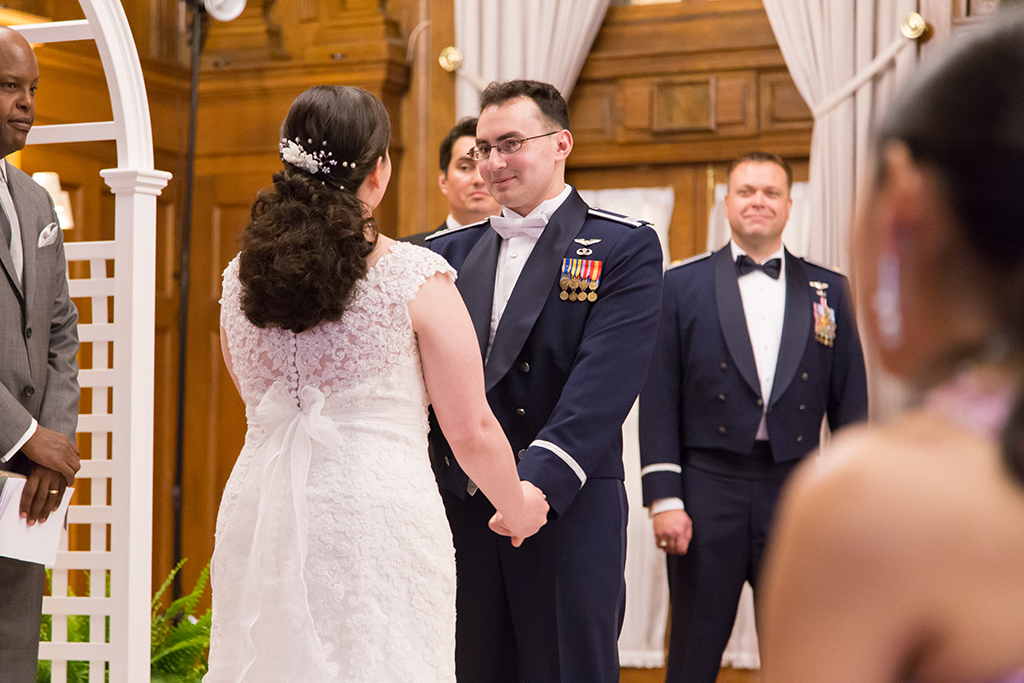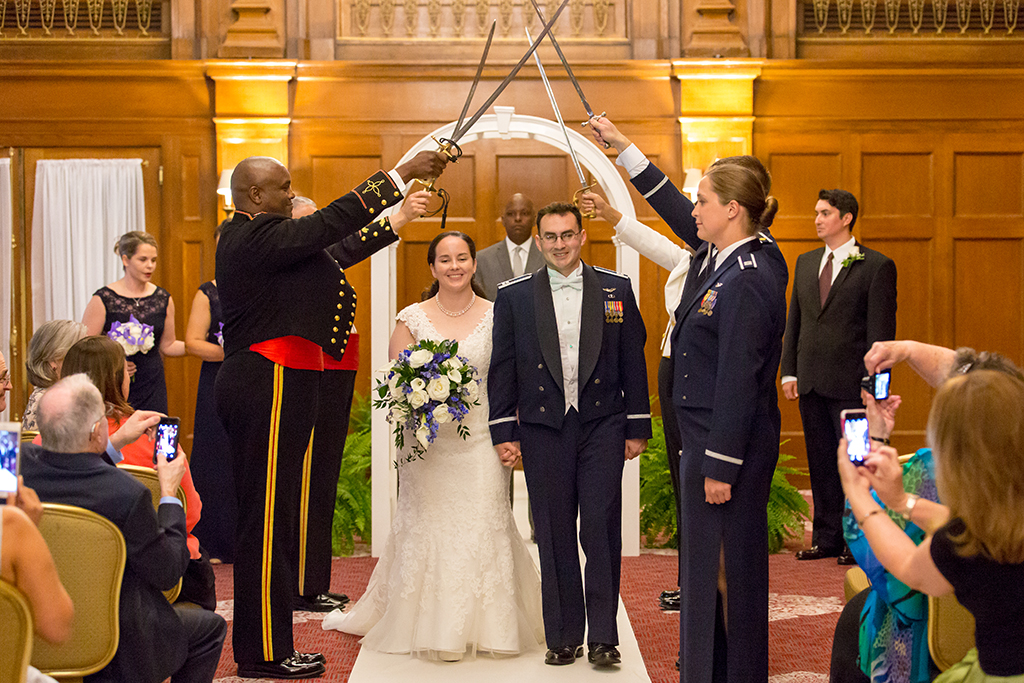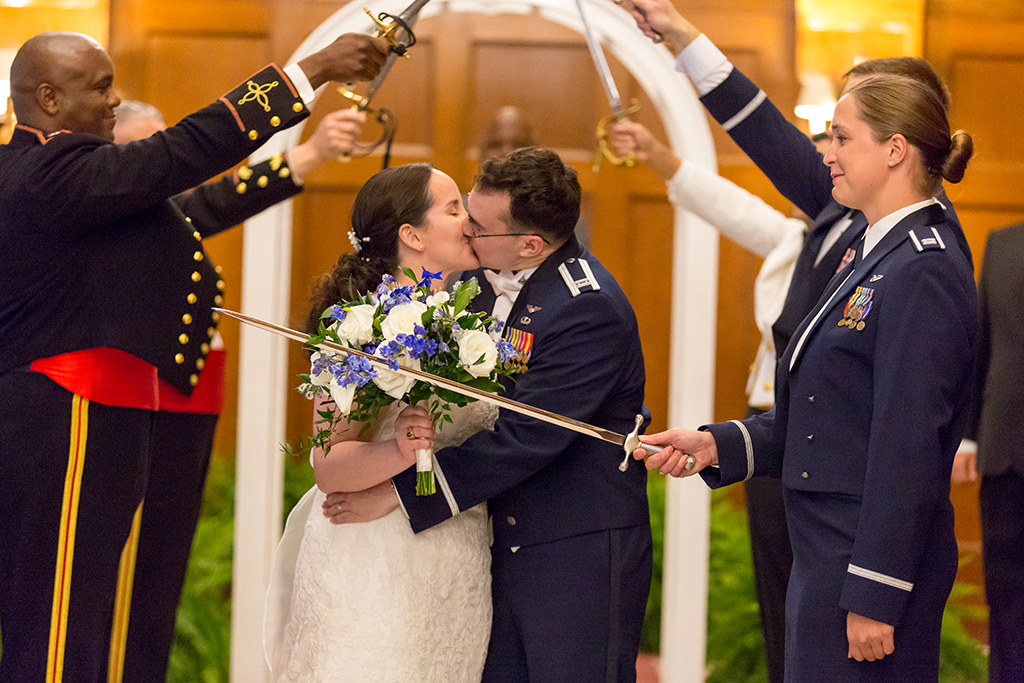 Lauren's training eventually took her to Jacksonville, while David stayed in Pensacola. But David kept thinking of the spirited girl from his class, and eventually called to suggest they meet halfway in Tennessee… just as friends, of course. They did, and the two continued to stay in touch, chatting, emailing, and occasionally talking on the phone, even as David moved again.
In 2012, David finally decided he had to know if he and Lauren shared romantic chemistry. He asked her out on a date via Skype—at the time Lauren was stationed in Washington State while David was in Georgia—and the two hatched a plan to meet near Las Vegas. Lauren was already there on a work trip, so David surprised her by coming a day early, bringing her lunch and taking her on an impromptu date at nearby Nellis Air Force Base's "petting zoo" where visitors can see and touch Cold War-era military equipment.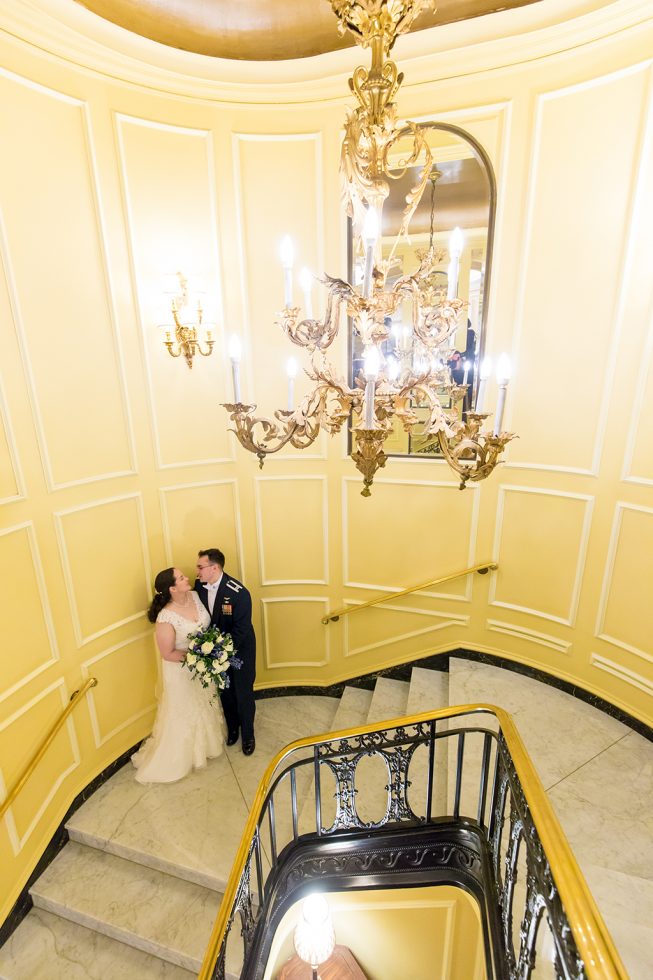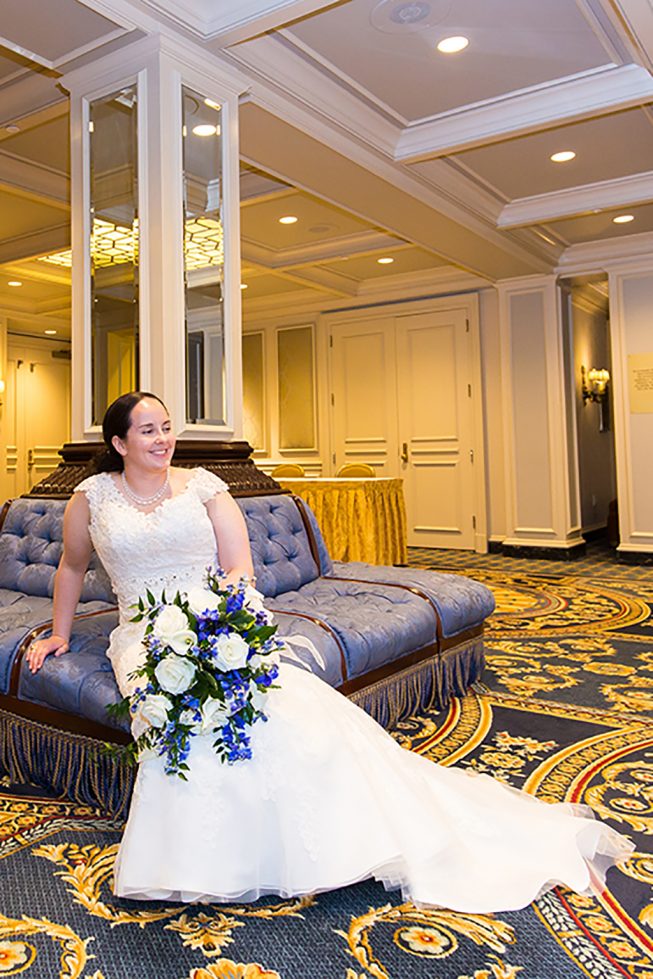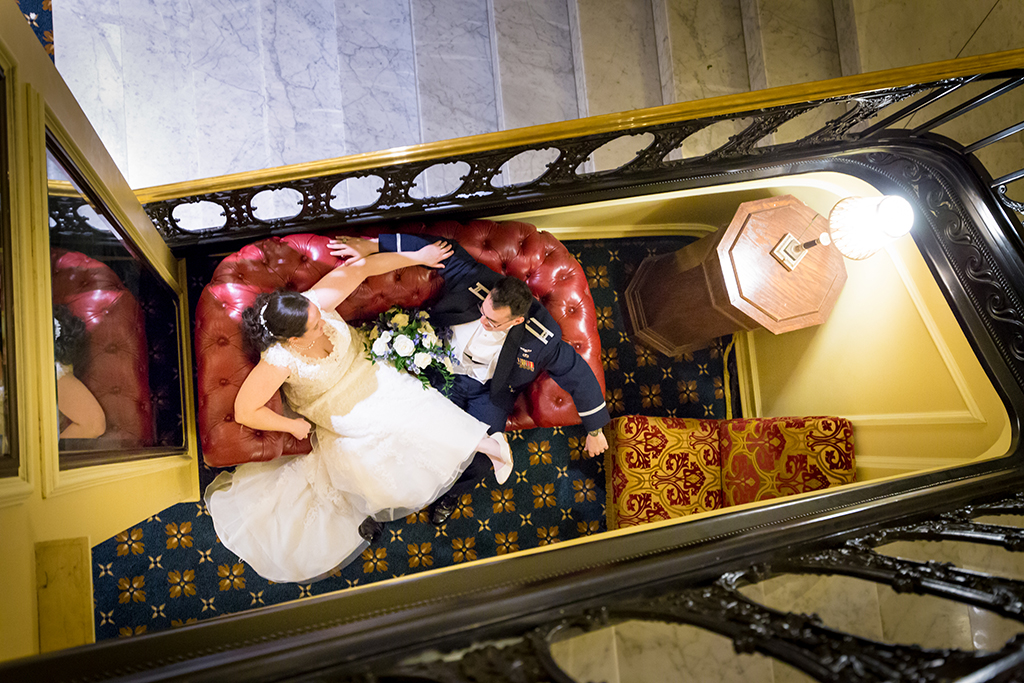 Two years and five months later, David and Lauren were still together, despite the obstacle their careers and long-distance relationship presented. David was now stationed in Misawa, Japan. After asking Lauren's parents for permission for her hand in marriage, David planned to propose to Lauren when she visited him at his duty station in December. The only problem? The ring was still in the United States.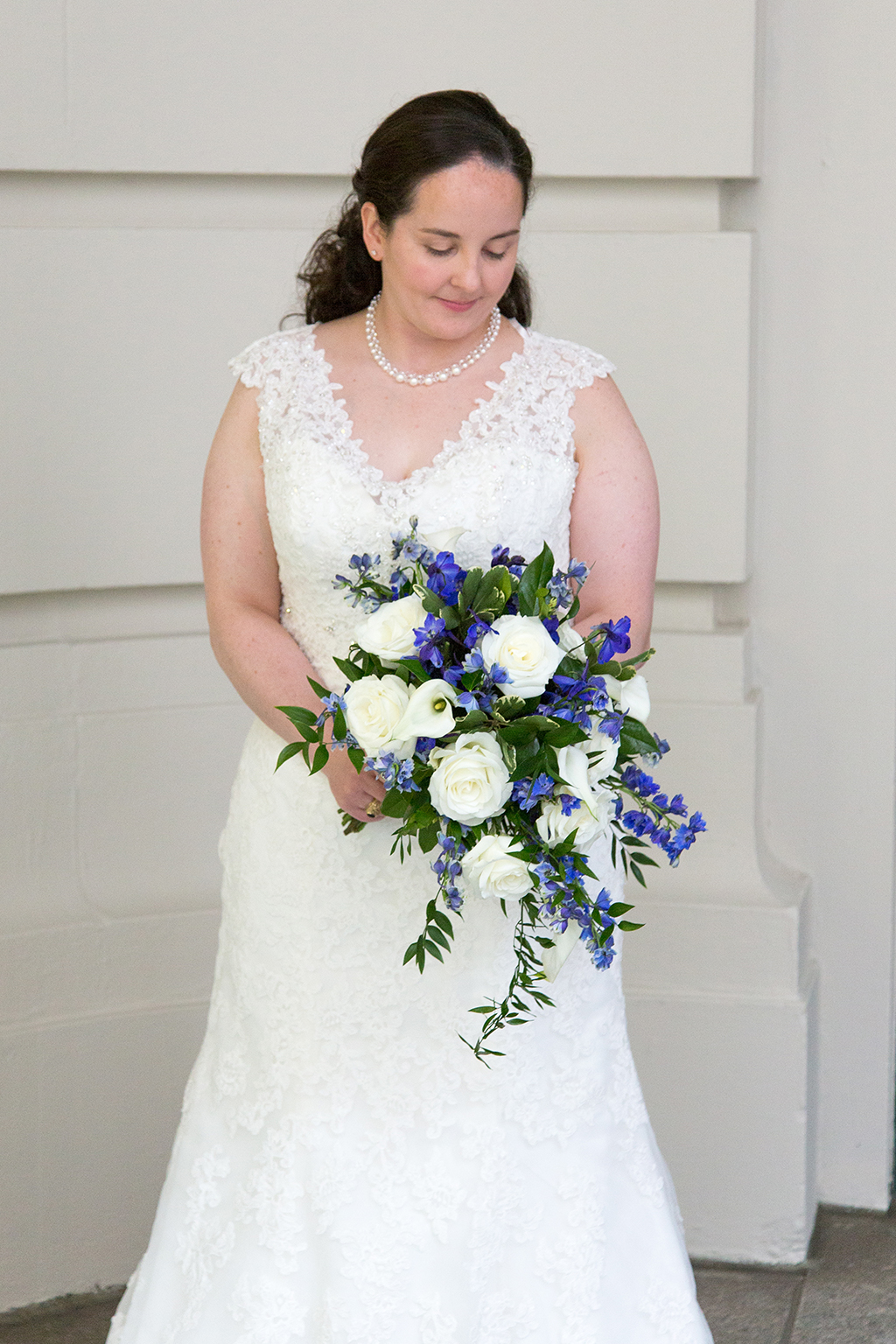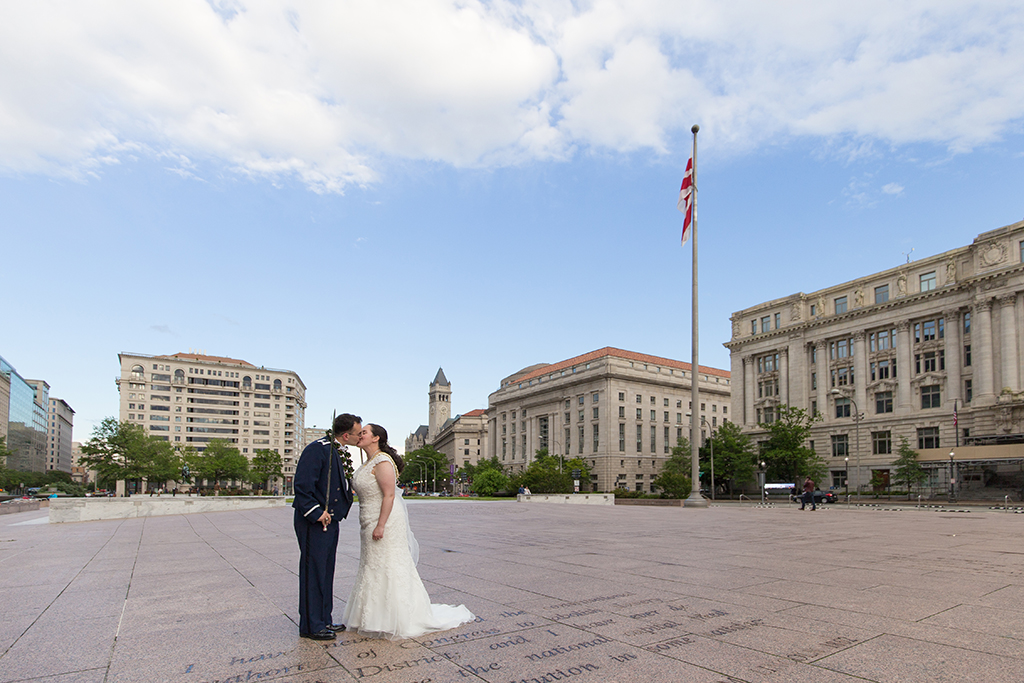 The family came up with a plan to use Lauren to transport the ring to David without ever knowing what it was. David's mother told Lauren that she had a family heirloom she wanted to pass on to David, but that she didn't really feel comfortable mailing it overseas. She wrapped it up and asked Lauren if she would hand carry it on her flight over to visit David. Lauren acquiesced, oblivious to the fact that she was actually carrying her own engagement ring.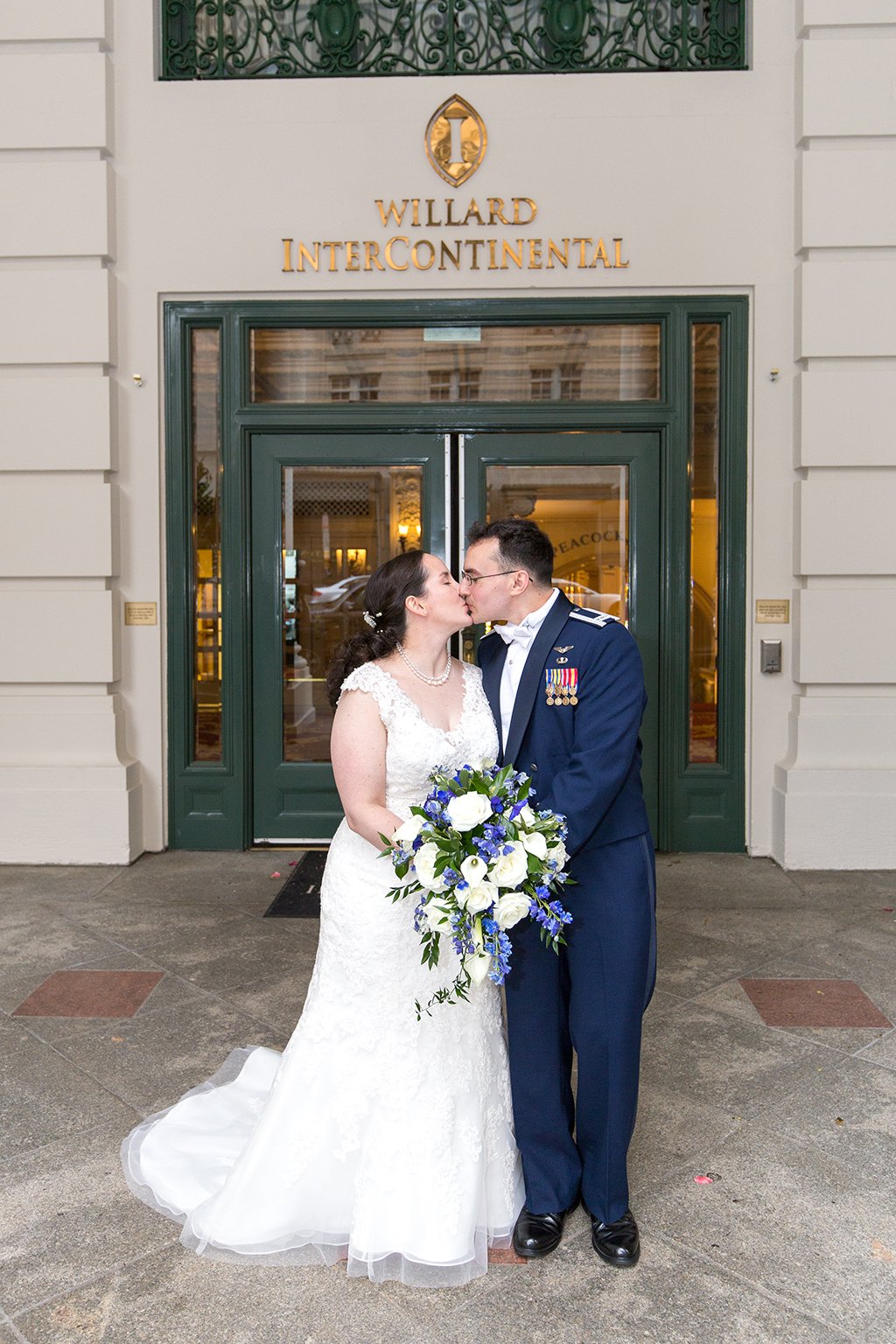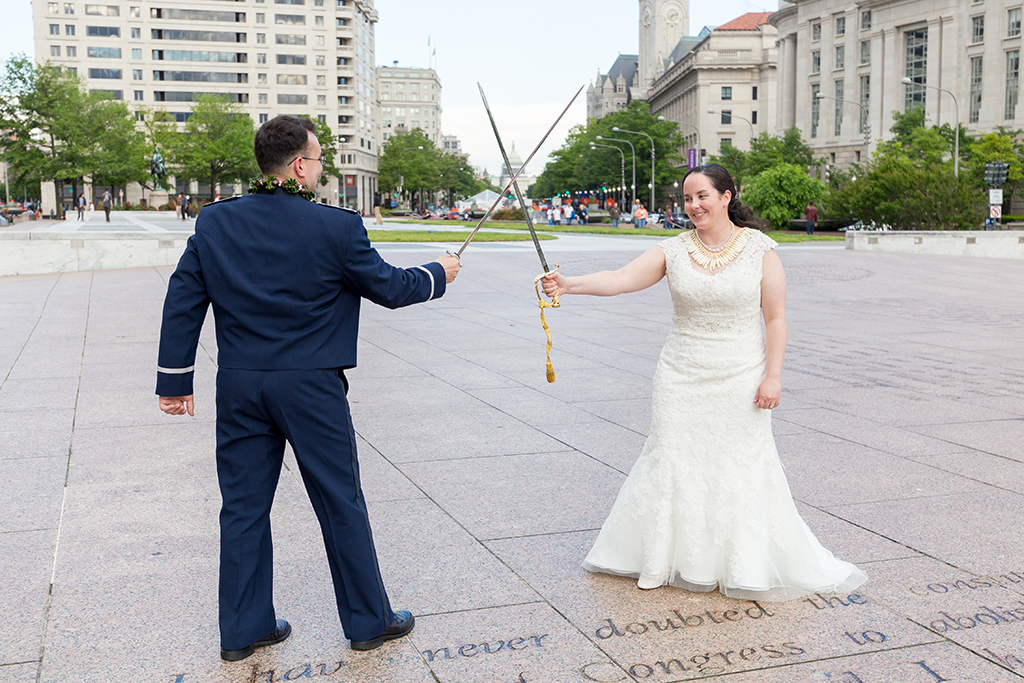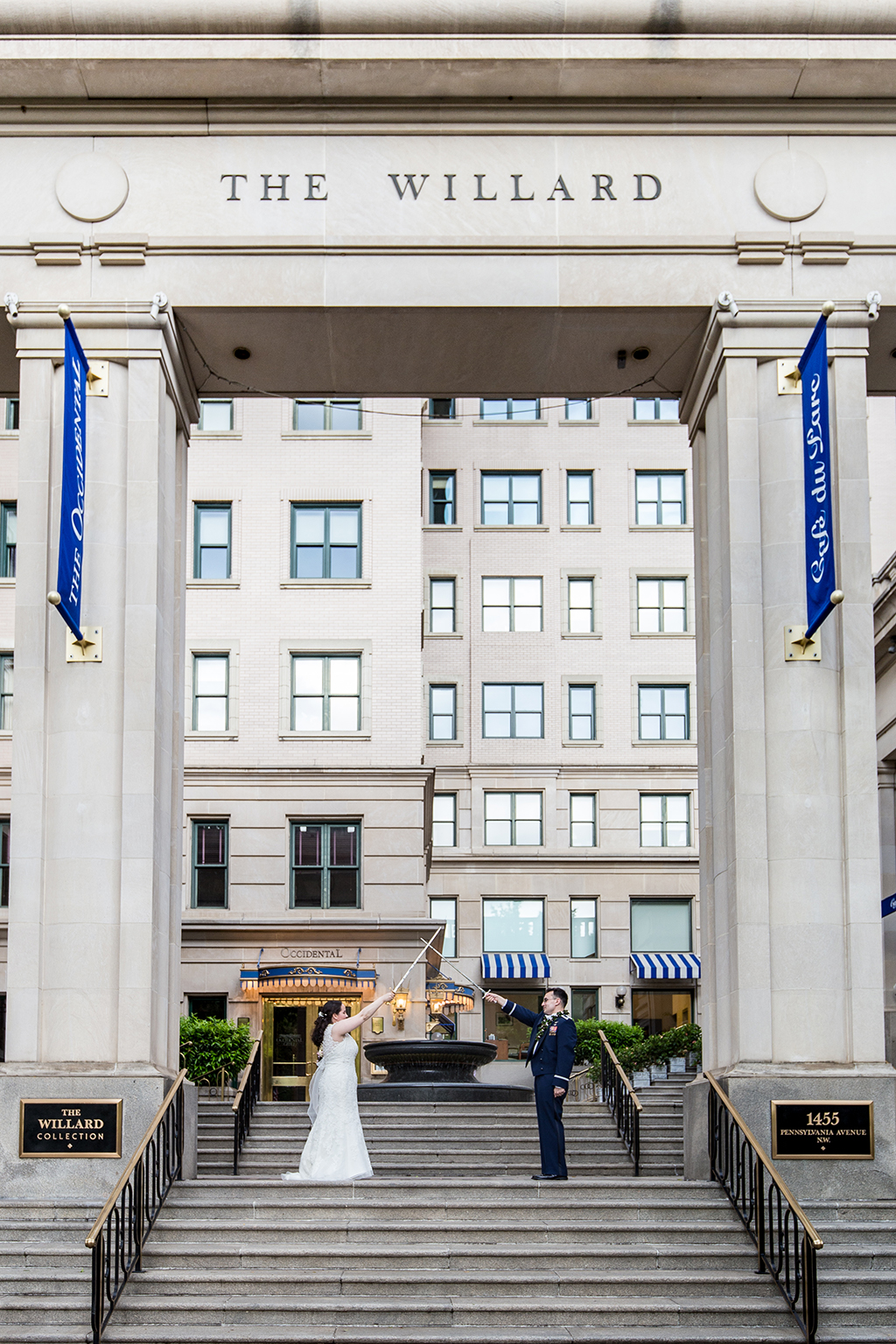 On December 22, 2015, Lauren and David drop to a hilltop park on base and walked over to a park bench that looked out over Lake Ogawara. A bottle of sparkling cider chilling next to two empty glasses and some treats from a nearby French bakery were waiting on the bench. As David finally got down on one knee to propose, Lauren said "YES!" before he could even finish.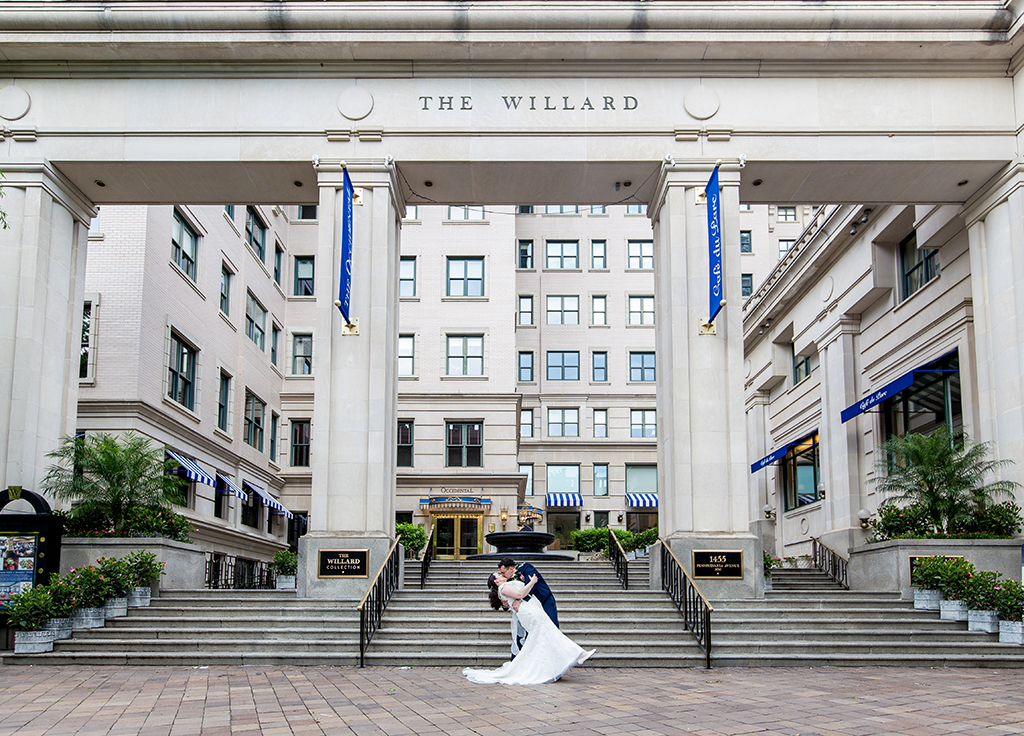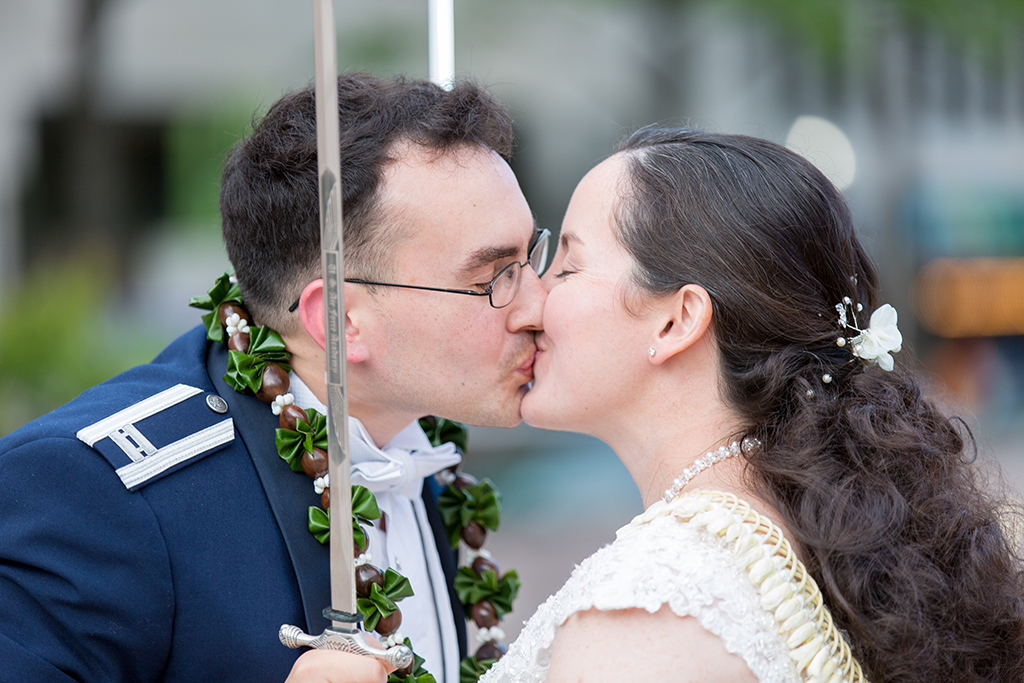 For their wedding at the Willard, the couple found themselves supported by friends and family. Lauren's mother surprised the couple with classical musicians at the ceremony, and a close family friend who practices ikebana, the Japanese art of flower arrangement, made floral centerpieces as a wedding gift to the couple. The theme was Navy blue and Air Force silver, and the couple shared their first dance to Lee Brice's "I Don't Dance."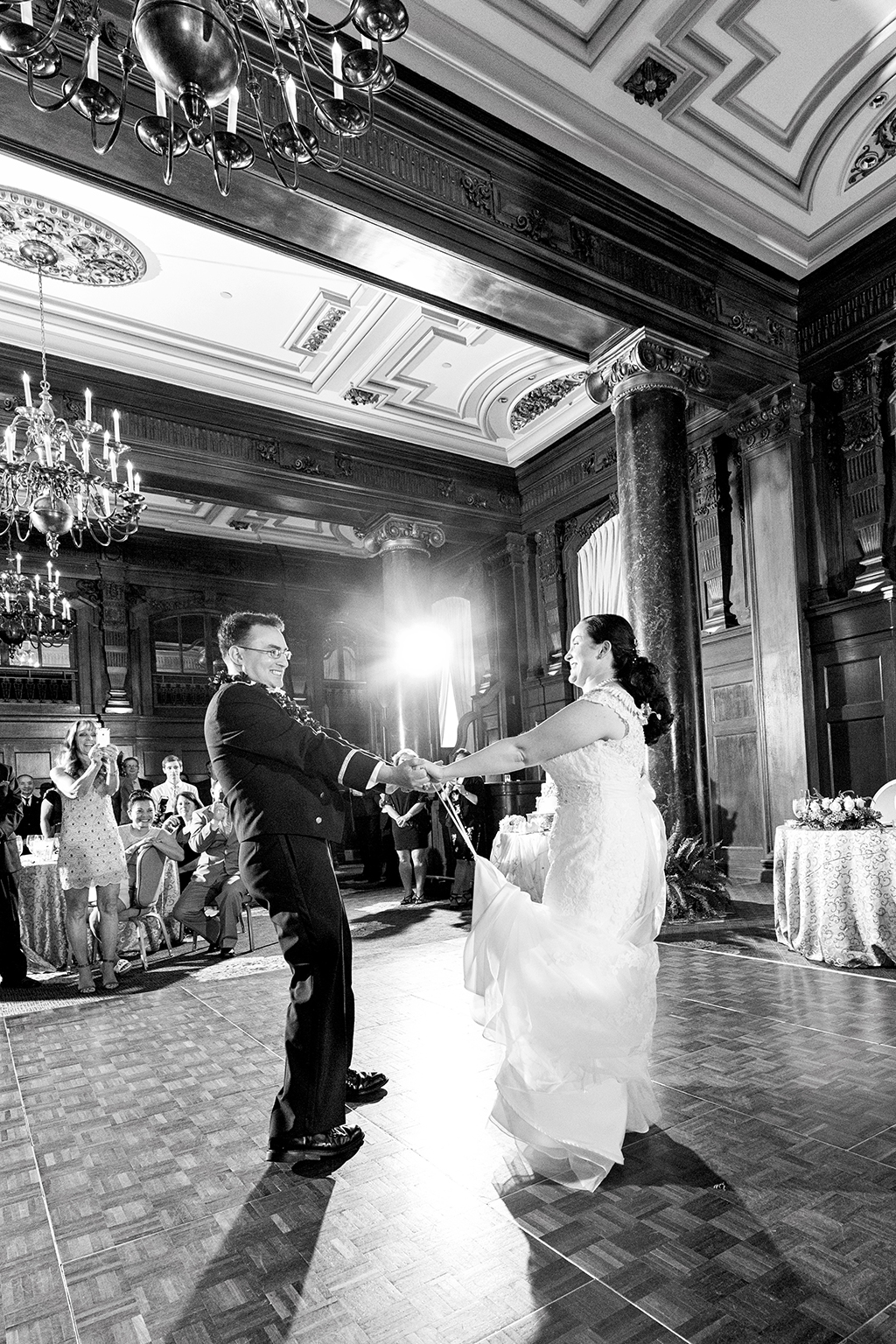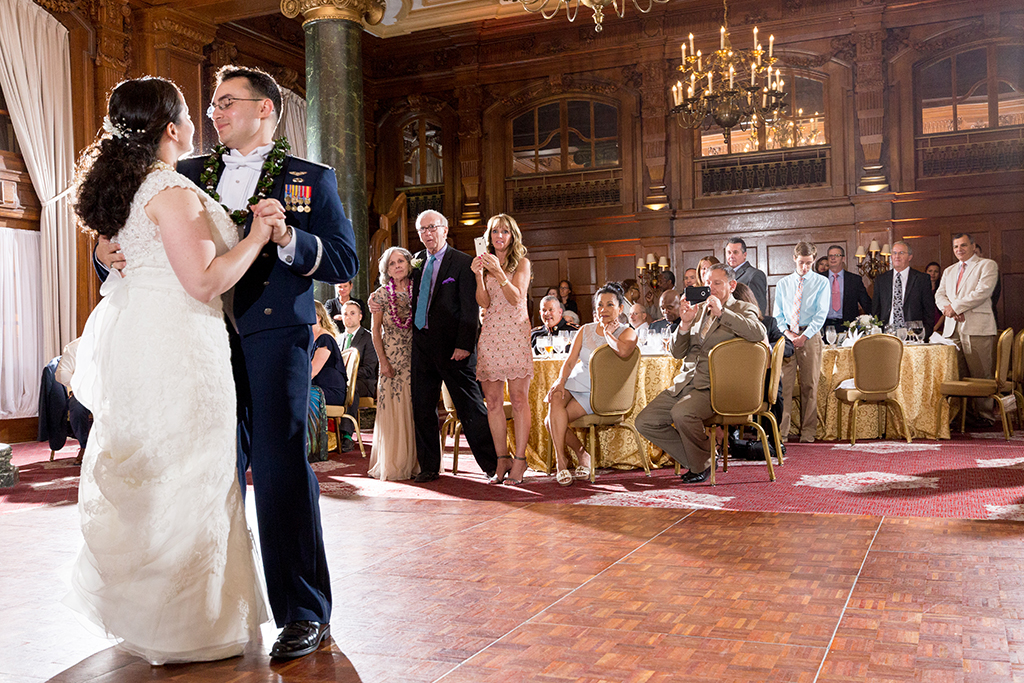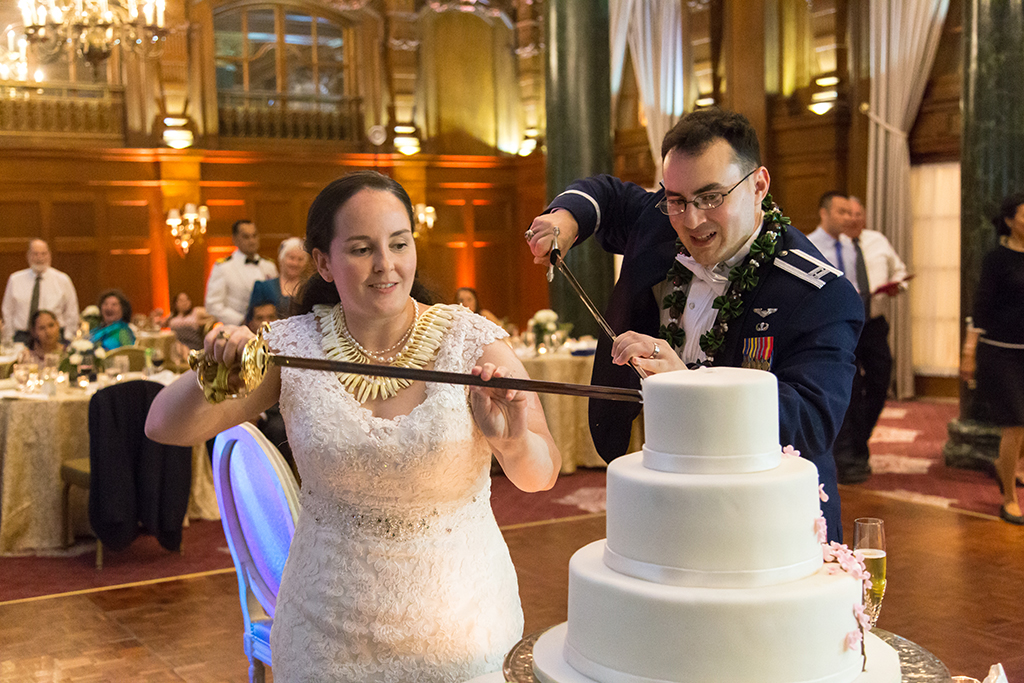 But the most special moment was when Lauren—who rarely wore dresses—emerged in her gown.
"The best part, for me, was seeing how gorgeous Lauren looked in her wedding dress. She was radiant and beautiful." David recalls.
Lauren remembers the moment with equal relish: "It looked like his eyes were going to explode."
 THE DETAILS: