The New England Patriots face off agains the Philadelphia Eagles on February 4th at 6:30 PM—which sounds like an excellent excuse for lobster rolls and/or cheesesteaks. Skip the hassle and let the restaurant chefs do all the work. Take note of deadlines for orders and/or delivery, as many require advance planning. 
Where: Bonchon (multiple locations)
What: The Korean fried chicken chain with a cult-like following serves its signature spicy and soy-glazed wings for Super Bowl. They're double-fried, so stay extra crunchy for hours.
Cost/deadline: Varies by order and location. The Navy Yard and Arlington branches are already accepting orders by phone.
Where: Due South (301 Water St. SE)
What: This barbecue spot has a special Super Bowl menu featuringstaples like pulled pork and brisket, plus wing platters and appetizer trays. You can order for pick-up by calling 202-479-4616 or online for delivery.
Cost/deadline: Varies by item. Order before 5 PM on Friday, February 2 (and make sure to get a confirmation).
Where: Taylor Gourmet (multiple locations)
What: Taylor is super-sizing its most popular Philly-inspired sandwiches for you and 14 of your friends. Order online to get their three foot-long specials, including the Locust Street (herb-roasted turkey, sharp provolone, and vinaigrette) or 9th Street (Genoa salami, prosciutto, and hot capicola).
Cost/deadline: $99 per giant sandwich. Order by 11 AM on Thursday, February 1.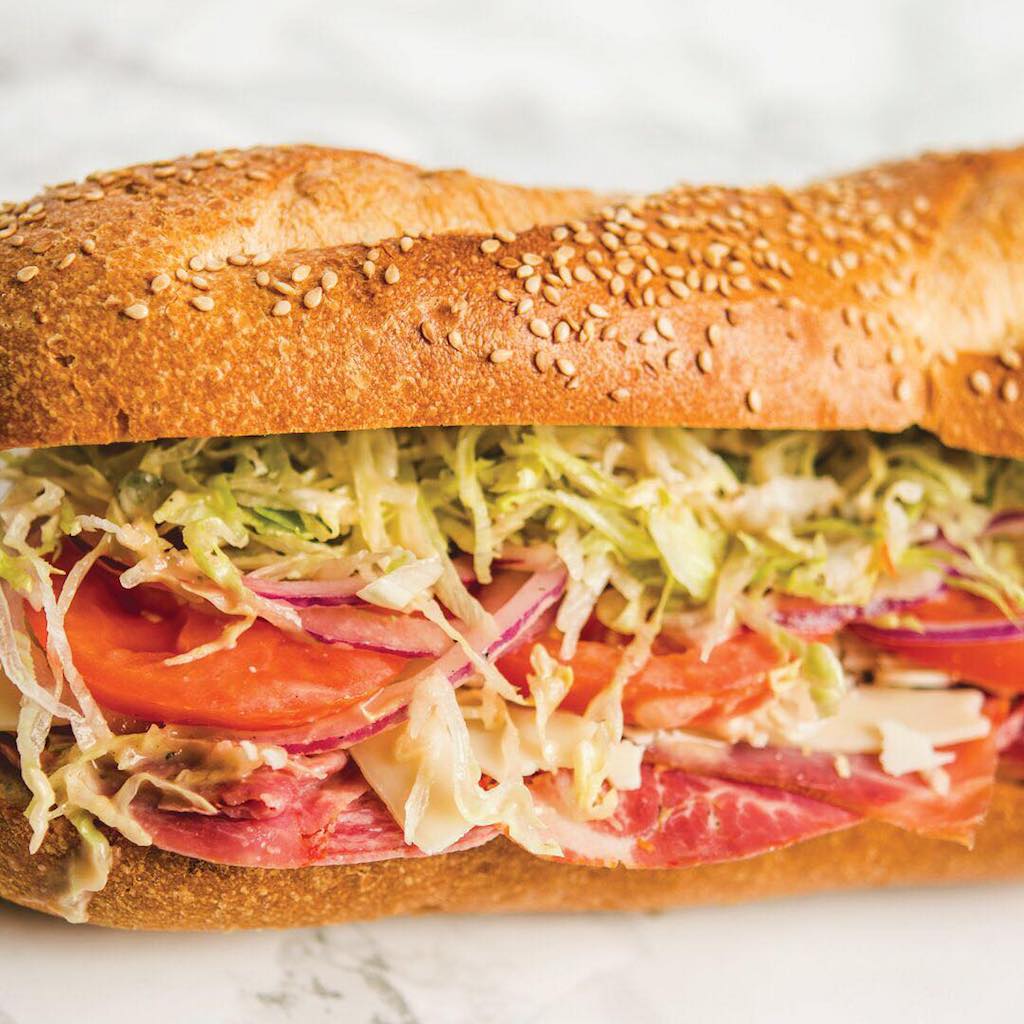 Where: Sloppy Mama's (Inside Solly's Tavern, 1942 11th St. NW)
What: Sloppy Mama's brings barbecue to your home with a menu that feeds four to six people. The lineup includes wings, a rack of ribs, pulled pork, and sides. Order for pick-up at Solly's Tavern, or home delivery by email at booking@sloppymamas.com.
Cost/deadline: $99 per package, plus $15 for home delivery. Order by Friday, February 2.
Where: Taco Bamba (777 I St. NW)
What: Taco Bamba and the lunch counter at Del Campo are offering Mexican favorites like nachos, tacos, chicharrones, and wings. You can check out their menu here, and order online at tacobamba.com
Cost/deadline: Varies by item. Orders must be placed 72 hours before pickup.
Where: Nicoletta Pizzeria Pop-Up at Osteria Morini (301 Water St. SE)
What: Wherever your sports allegiances lie, Nicoletta's New York-style pizza is a crowd pleaser—and it's in DC for this weekend only. Hosted at sister restaurant Osteria Morini, the Super Bowl menu includes spicy chicken wings, meatballs, and stromboli stuffed with mozzarella, parmesan, pepperoni, and pomodoro sauce. You can place orders online, which must be picked up by 4 PM on Sunday, February 4.
Cost/deadline: $60 for four to five people; $90 for eight to ten people. Order by Friday, February 2.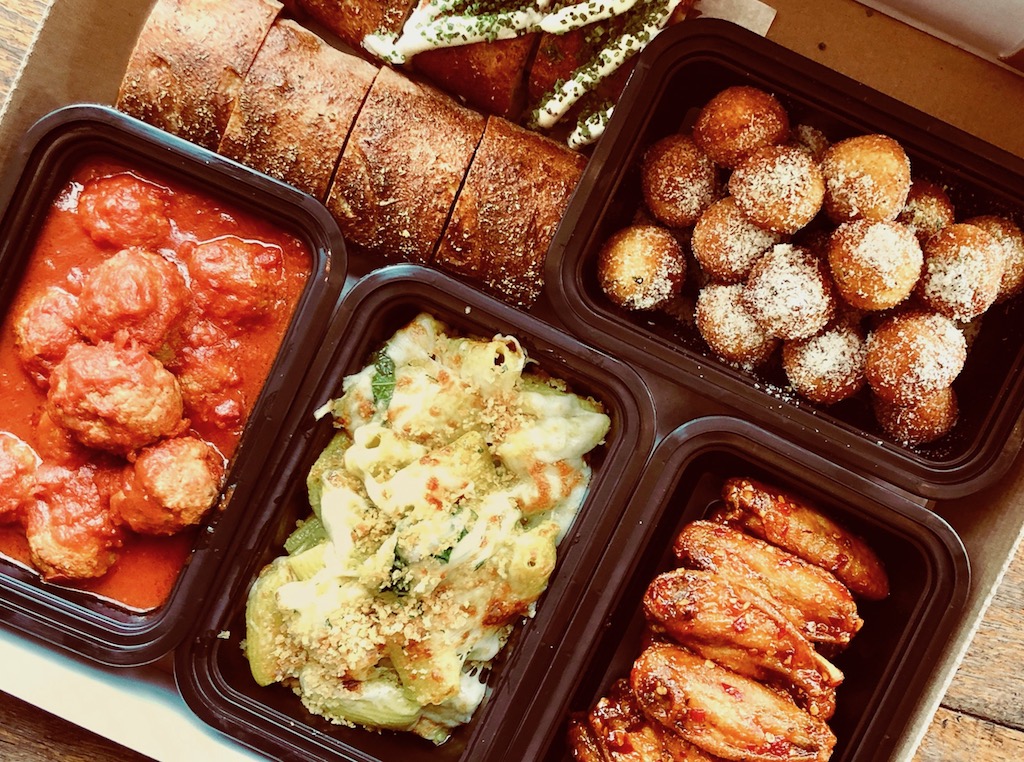 Where: City Tap House (Penn Quarter, 909 9th St. NW, and Dupont, 1250 Connecticut Ave. NW)
What: For fans of cheesesteaks, this Philly-based beer chain includes cheesesteak spring rolls along with potato skins, Supreme pizza, and chicken wings in its Super Bowl platter. Email your most convenient location at either info.pennquarter@citytap.com for City Tap Penn Quarter, or info.dupont@citytap.com for City Tap Dupont to order for Sunday pick up.
Cost/deadline: Platters for six are $52. Orders must be placed by Friday, February 2.
Where: Haute Dogs and Fries (601 Montgomery St., Alexandria)
What: Alexandria's haute hot dog purveyor offers an eclectic platter that includes everything from their Vietnamese-style banh mi dog to their OBX chili dog. They're also offering a loaded tater tot bar with chili and cheese. You can order by emailing info@hautedogsandfries.com, or by calling 571-246-6025.
Cost/deadline: The Signature Dog Platter is $60 for 10 people; Loaded Tater Tot Bar is $65 for 10 people. Order in advance.
Where: Mike Isabella's Restaurants (multiple locations in DC, MD, and VA)
What: Most of restauranteur Mike Isabella's spots are offer Super Bowl catering, including Greek spins on game day food from Kapnos like lamb chili, tacos from the new Isabella Eatery at Tysons, Greek nachos from Kapnos Kouzina, and more.
Cost/deadline: Varies by item and location. Order by February 1.