A guide to the newest places to eat and drink.
Growing up in suburban New Jersey, chef Mike Isabella learned a thing or two about malls. Which is why the prolific restaurateur's first-ever mall restaurant is anything but. 
"I tried to stay away from malls," says Isabella, who launches a massive Tysons Corner food hall, Isabella Eatery, on Monday. "Maggiano's, Cheesecake Factory—people are tired of that. There's nothing unique to anything there."
The DC-based restaurateur's solution: a vast culinary complex that spans 41,000 square-feet of the luxe Tysons Galleria and encompasses 615 seats for nine restaurant and bar concepts, both old and new. An inaugural trio opens Monday, including a full-service spinoff of Graffiato, Isabella's flagship pizza and pasta joint. It also includes two new ventures: Nonfiction Coffee and Retro Creamery sweets parlor. Six other venues will debut over the coming month (see a full rundown below with opening dates).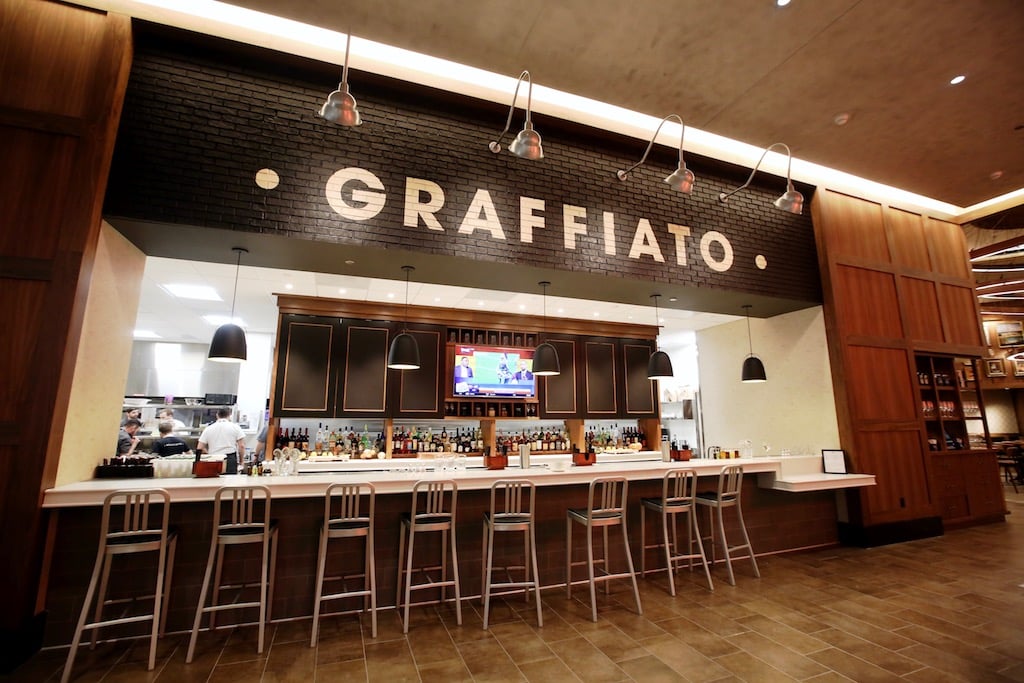 When everything is open early next year, Isabella Eatery will include quick-grab options and full-service eateries that accept reservations, kid-friendly spots, and cocktail bars. Patrons can hop from one place to another with a drink in hand. Call it a sign of the times, both in terms of dining and shopping. Food halls have become popular as artisanalized substitutes for chain-packed food courts (also: credit an obsession with New York's Eataly, among others). On the flip side, retailers are hungry to offer a destination-worthy "experience" for shoppers—anything to entice them away from the one-click convenience of Amazon.

For his part, Isabella hopes to defy expectation of what mall dining can be.
"No pretzels and cinnamon sticks. I'm going to stay far away from all of that." 
Below, a rundown of where you'll be eating, drinking, and shopping at Isabella Eatery.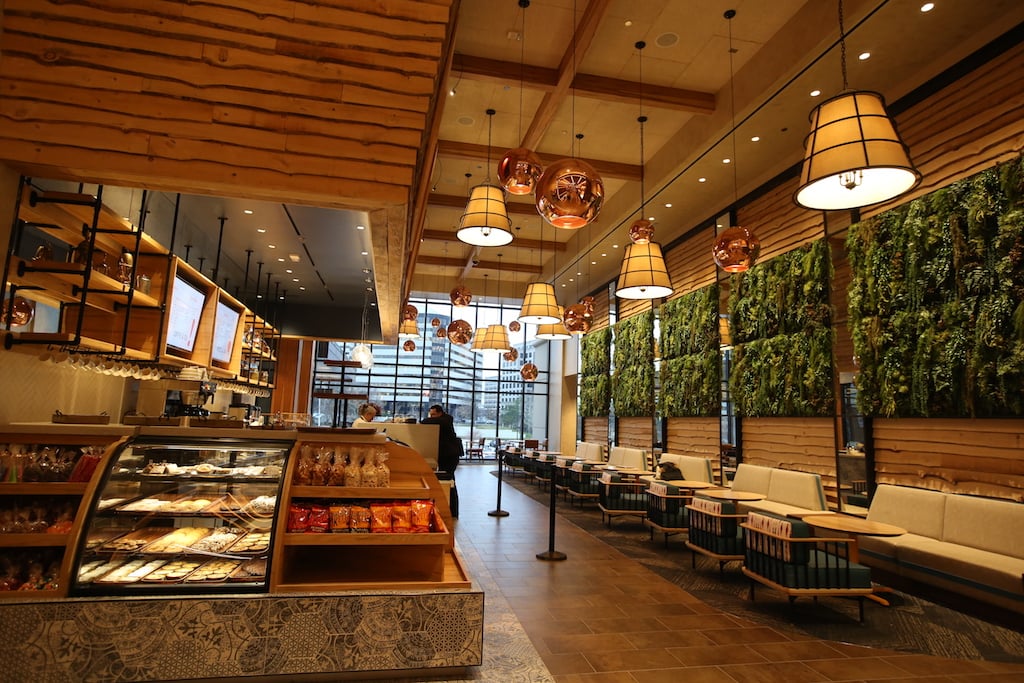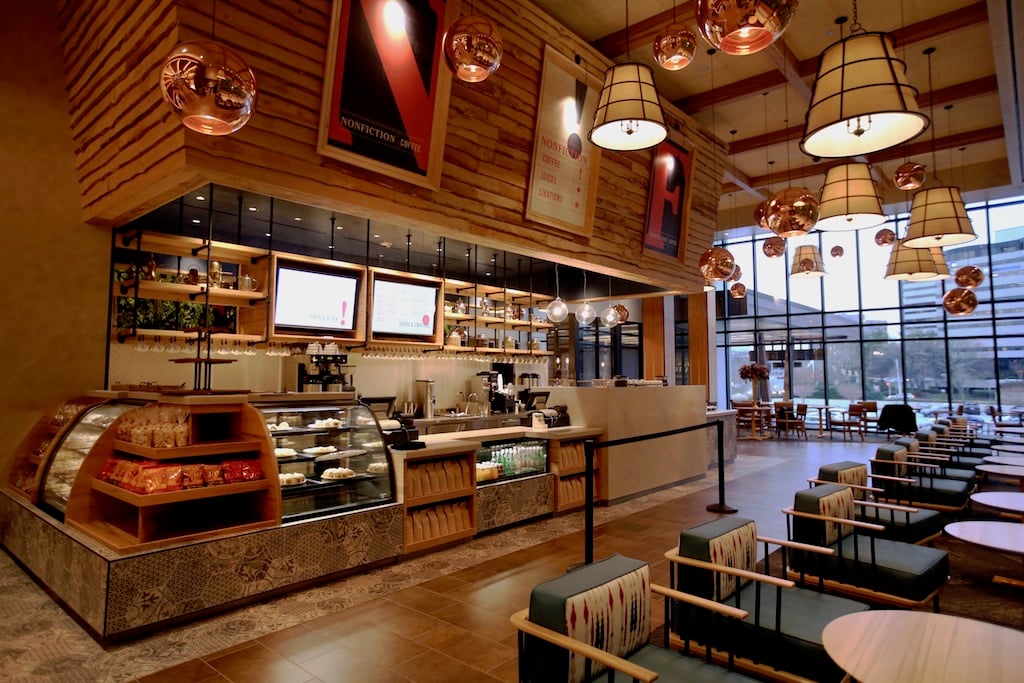 Opening Monday, December 11
Graffiato
Unlike the flagship Graffiato in Penn Quarter, there's no wood-burning oven here—all the better for a new menu of thick-crust pizzas that are more decadent than their blistery, thin-crust cousins. Order the pies in the full-service dining area, or by the slice from a quick-grab window. The rest of the menu is a mix of Graffiato classics such as crispy risotto balls or spaghetti with cherry tomato sauce and new items including cheese, meat, and bruschetta boards. 
Nonfiction Coffee 
Pour-over coffee is just the beginning of this morning drink bar, which serves both caffeine and booze starting at 7 AM. For early-drinkers, try a bloody, mimosa, or fancy white Russian made with cold brew, vodka, and coconut milk. Those looking for something equally potent-yet-virgin can try a Keno coffee—a favorite of fitness buffs—bulked up with emulsified organic butter and coconut oil. A quick-grab case offers pastries, frittatas, and grab-and-go salads and sandwiches come afternoon. 
Retro Creamery 
"Retro" is a bit of a misnomer when it comes to Isabella's ice cream counter. We don't remember Thai-style milkshakes or boozy sorbet at any throwback shoppe. What's classic is the mix of cones, shakes, egg creams, and sundaes. Isabella puts what he calls a few "chef-y touches" on the selection, like a "pig sundae" with maple-bacon ice cream, and Cracker Jack-style pork skins. You may even seen foie gras soft-serve in the future. For the traditionalists, there's always house-made waffle cones.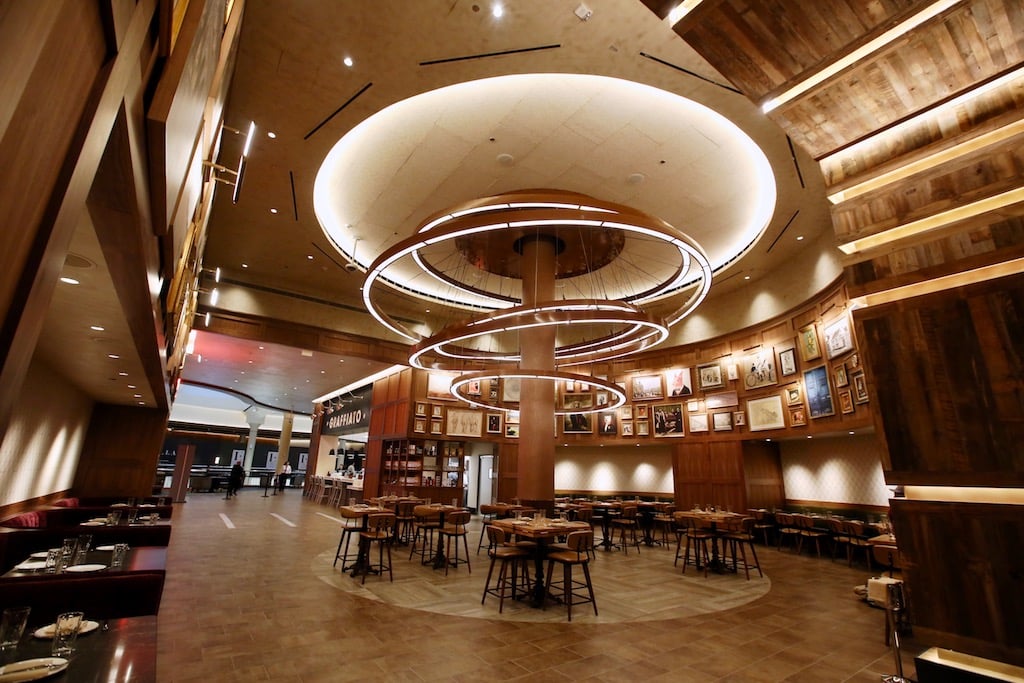 Opening Friday, December 15
Kapnos Marketa 
Spit-roasted Greek meats and seafood are at the center of this fast-casual spinoff of the Med-chic Kapnos on 14th Street. Diners will find similar dips and spreads with fresh-baked flatbreads, plus customizable gyro sandwiches and bowls. To take home: meats by the pound such as suckling pig or spiced baby goat. 
Opening Tuesday, December 19
Octagon Bar
This classic cocktail bar sits on walkway overlooking the mall's bottom floors. Barman Taha Ismail designed a lineup of classic drinks (think martinis and old fashioneds). Isabella says the food menu is "a little bit more manly." If you're looking for a steak and Scotch before a fitting at Suit Supply, this is the place.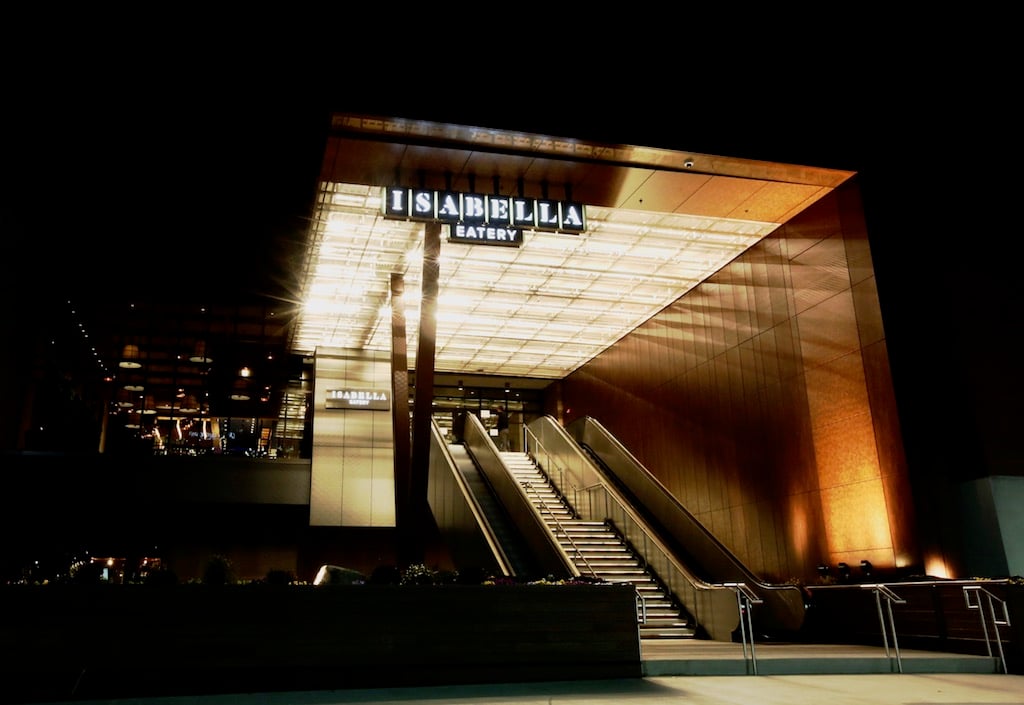 Slated for late December/January
Arroz
Tapas, bocadillos (sandwiches), and a sangria bar can be found at this spin-off of Isabella's smash-hit Spanish restaurant in DC. For something more filling, try one of the paella-like "bomba rice" dishes. Despite a slightly more casual menu than the original Arroz, the restaurant is full-service and reservations are accepted. 
Pepita
Tacos and tequila sound like a good antidote to shopping fatigue, and you'll find plenty of both here. Similar to the Arlington original, the casual taqueria and bar menu includes a variety of stuffed tortillas, enchiladas, burritos, margaritas, and Mexican beers.
Requin Champagne and raw bar
French-leaning Requin is one of Isabella's ventures that's very different between locations (i.e. a casual brasserie in Fairfax and upscale at the DC Wharf). For Tysons, the concept is reimagined as a luxe, European-style bar for hot, cold, and raw seafood dishes, plus plenty of bubbles. Cured fish and caviar will also be available to-go.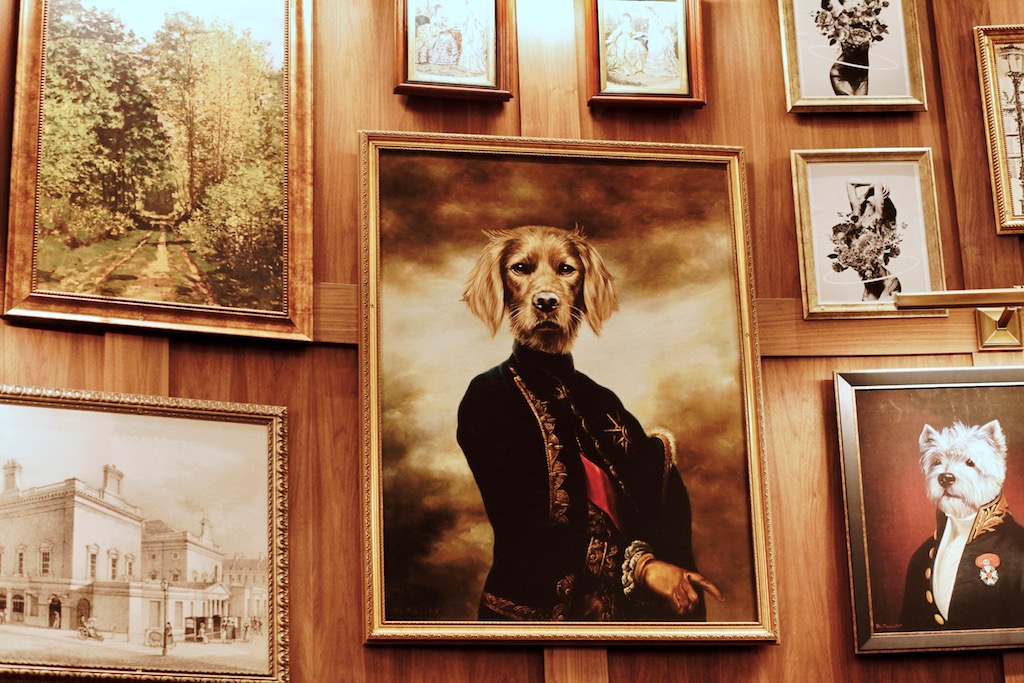 Yona
While patrons at the Arlington shop slurp ramen, the menu here centers around sushi, sake, and Asian small plates like dumplings and bao buns. And of course, poke bowls.
The Dining Hall 
Can't decide where to eat? This 120-seat sit-down restaurant pulls from five Isabella Eatery spots, serving a menu that mixes Pepita tacos with Requin raw bar, Arroz tapas, and Yona sushi.
Isabella Eatery. 2001 International Dr., McLean (located inside Tysons Galleria, third floor).