Players Club, a '70s-styled basement arcade bar opening in Logan Circle on March 12, has all the classic games: pinball, Skee-Ball, coin-operated pool tables, PacMan.
And then there's the claw machine… only this one grabs sex toys.
"Why not?," says co-owner Ian Hilton, who operates the Brixton, El Rey, and a bunch of other U Street-centric bars with his brother Eric Hilton. "How are you going to get a grown-ass man to do a claw machine?"
The claw machine will be filled with condoms, KY-Jelly, "rings that don't go on your finger," "things that are meant for him but good for her," and "maybe a prosthetic here and there," Hilton says. Free drink tickets and cigarettes may also be in the mix.
"We gotta be a little bit careful because we're already having people hit us up for Bar Mitzvahs," Hilton says. "I'm like, 'Uh oh, what are we going to do about that?'"
The claw machine will also have more PG prizes like basketball and hockey tickets. And there's plenty of other good old-fashioned fun elsewhere in the bar, including vintage board games like Clue, Life, Risk, Mork & Mindy, and Bionic Crisis. You can also take some pics—keep it clean, folks!—in a photo booth.
Architect Michael Francis, who's behind the looks of Maketto and the Hiltons' new Pod hotel projects, designed the wood-paneled "rumpus room" with vintage lounge furniture and retro wallpaper. Old comics, trading cards, and album covers are embedded under the bar top, and the restrooms are decorated in Tetris-like tiles.
"We wanted to do a '70s vibe that was a joke," Francis says. Players Club, for example, is actually a nod to the discount resort and casino commercials starring singer and actor Telly Savalas.
As if a sex toy claw machine isn't enough entertainment, expect plenty of TVs playing games, occasional DJs, and a CD jukebox.
The bar will offer eight draft beers plus around 20 bottles and cans as well as a handful of cocktails. But best of all: Players Club has an arrangement with its upstairs neighbor, Shake Shack, so that customers can order burgers without leaving the bar.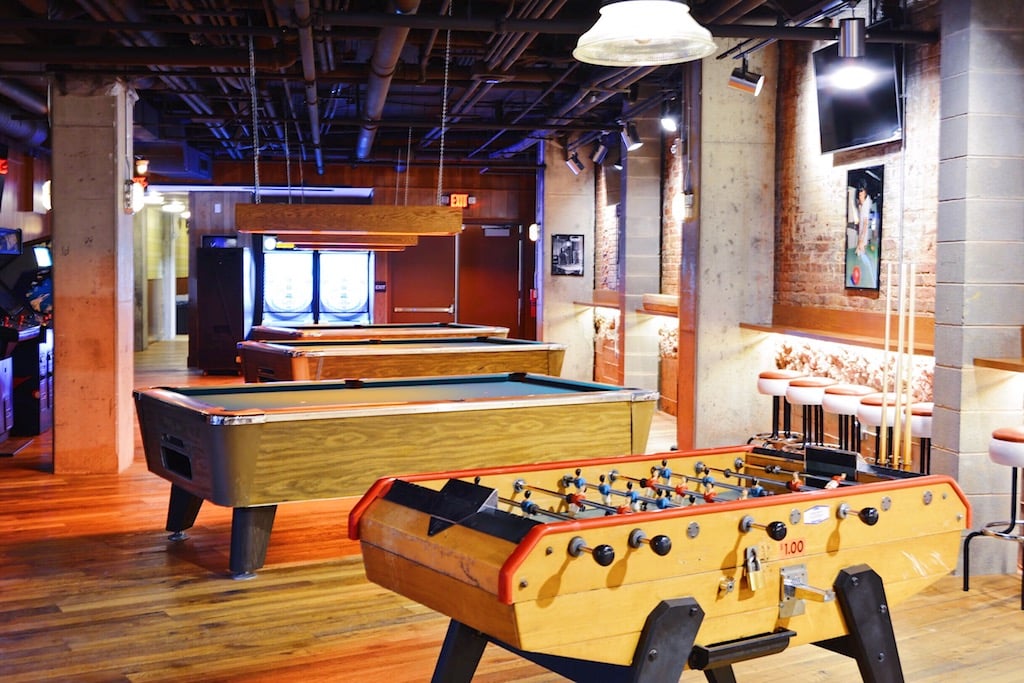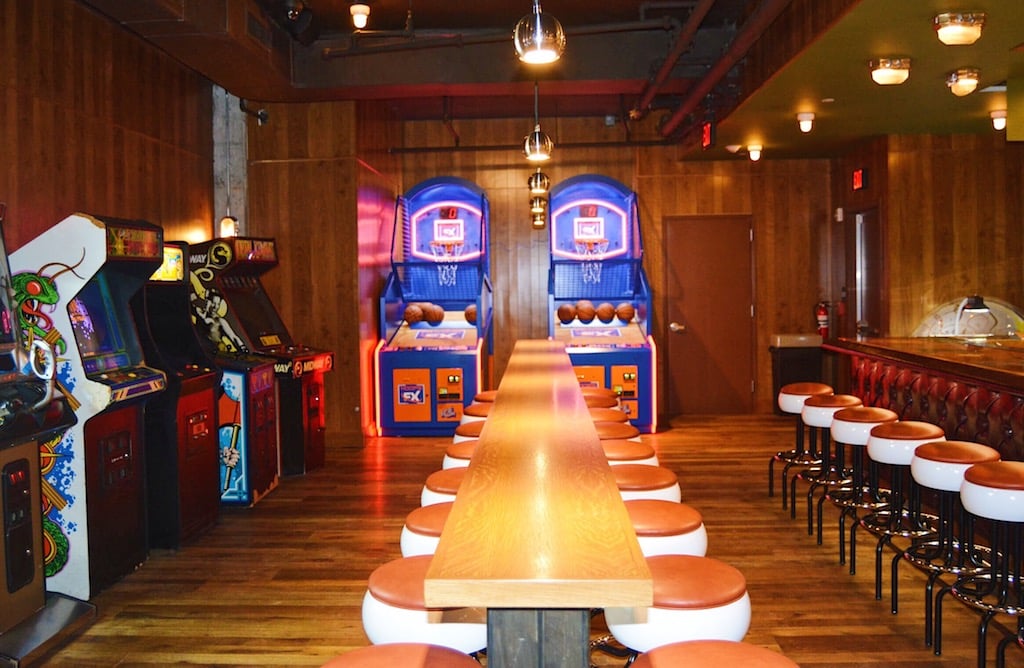 Players Club. 1400 14th St., NW (basement). 
This story has been updated with the opening date.