Some chefs dream of winning the Bocuse d'Or or getting a four-star review. Mike Isabella once told us his aspiration was to become "the next Wolfgang Puck." So perhaps it's no surprise the New Jersey native wasn't cowed by the idea of a project that would make many chefs' heads spin (or their seasonality-obsessed souls shudder): a 41,000-square-foot restaurant complex in Tysons Galleria.
To call Isabella Eatery (2001 International Dr., McLean; 571-489-8505) a food court doesn't do it justice. Isabella has taken over roughly half of the mall's top floor and installed ten concepts—including full-service spinoffs of his DC restaurants Graffiato and Arroz; abbreviated renditions of his Pepita taqueria and high-end French place, Requin; a take-out version of Kapnos; a coffee shop; an ice-cream stand; and a cool, octagon-shaped bar. (Can't decide? There's also the Dining Hall, which serves a little of everything.)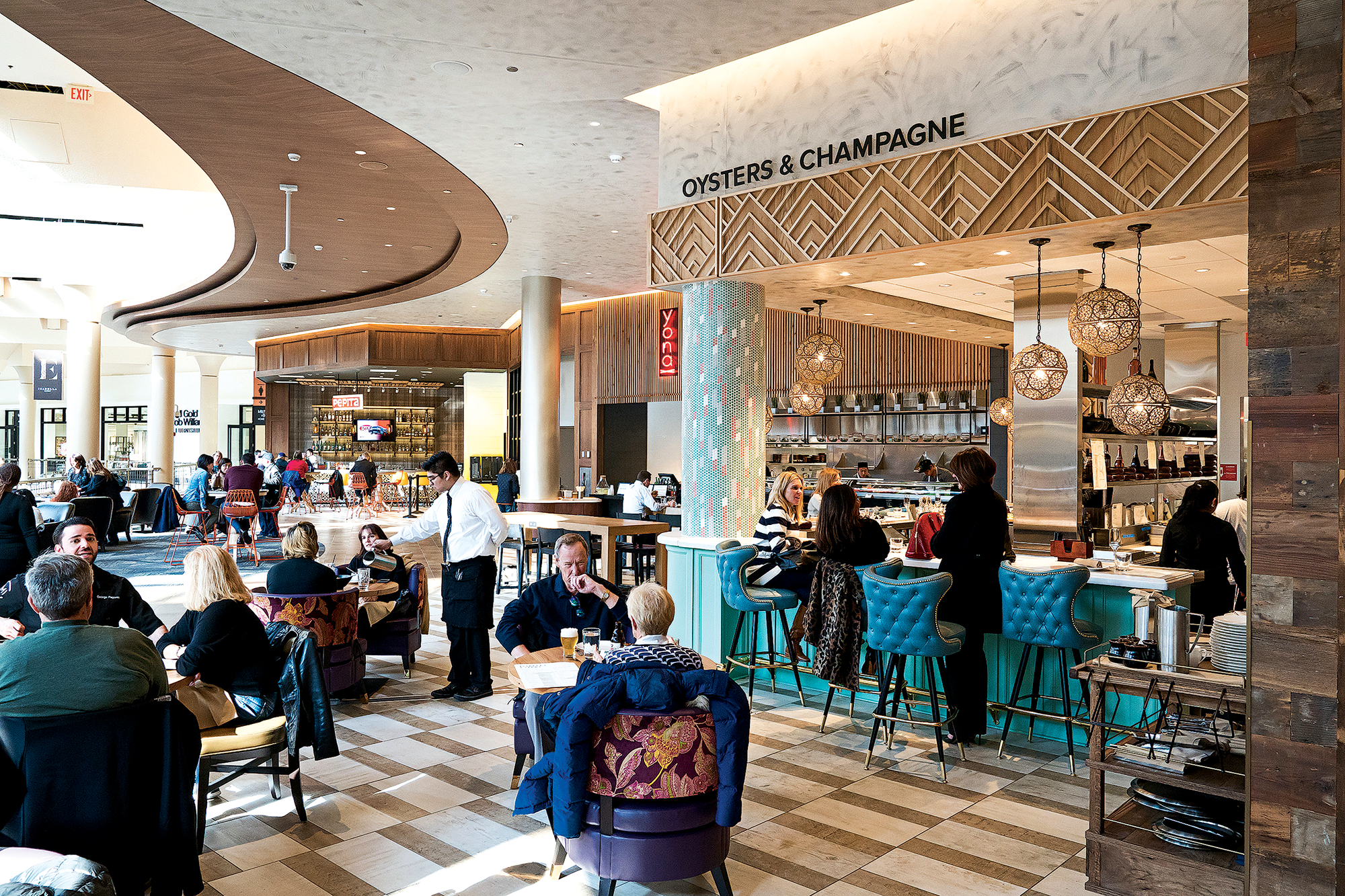 It isn't quite fair to compare these spinoffs to the restaurants that preceded them. Yes, Isabella has become a master of the well-oiled machine these past few years, expanding his Kapnos restaurant into the suburbs without many hiccups and opening other ambitious dining rooms at a fast clip. But this is a different beast. In the world of the restaurateur's portfolio, the Requin and Arroz here are faint approximations of the originals. In the world of mega-scale mall dining, they're pretty damn impressive.
Stroll around and you'll find to-go squares of fat-crusted pizza as well as $220 caviar flights. Scoops of apple-curry ice cream in matcha-tinted cones and freshly baked kouign amann pastries. Micheladas and Aviations and olive-spiked gin-and-tonics. Good policies (a private nursing room) and bad ones (the entire operation is credit card only, a practice that shuts out the unbanked, not to mention many mall-hanging teens). Plus, at least in the early days, many opportunities to take a selfie with the wise-cracking chef, who wanders his mini-universe, cocktail in hand.
Welcome to Isabellaville. Now here's where to start.
If You're Looking for a Nice Sit-Down Dinner
Although the Italian-American Graffiato—Isabella's first restaurant in DC—seems like it would be the simplest concept to transport, it's best to stick to pizza and pasta there (as opposed to the mushy beef carpaccio drowned in truffle oil or the chainsaw-tough flatiron steak or even the barely bitter Aperol spritz). Instead, get yourself to Arroz, where Spanish and Middle Eastern flavors are distilled into small plates and shareable pans of creamy bomba rice. The burnt eggplant that's a highlight at the DC original makes an appearance, and you can have a lovely small-plates dinner—carrots with yogurt and dukkah spice, shrimp in garlic and olive oil—that feels entirely un-mall-like.
Brightly lit Requin isn't quite as transportive, but this seafood-focused branch is a draw for the tweaks on classics that Isabella does so well. Go for the tarragon-scented slaw, lemony clam chowder, broiled oysters, and buttery shrimp cocktail. Anyone in the mood for a lobster roll, though, will find a better one downstairs at Legal Sea Foods.
If You're Grabbing Takeout
Kapnos, Isabella's Greek concept, works really well as a to-go joint. (Here, it's called Kapnos Marketa.) Lamb-stuffed gyros on warm, stretchy flatbread hold up nicely, a pomegranate-studded tabbouleh salad would elevate any desk lunch, and tzatziki and hummus make great snacks for later. Japanese-accented Yona also does carryout, and while much of the sushi tastes standard-issue, the fried-chicken bao, glistening with gochujang, are fabulous.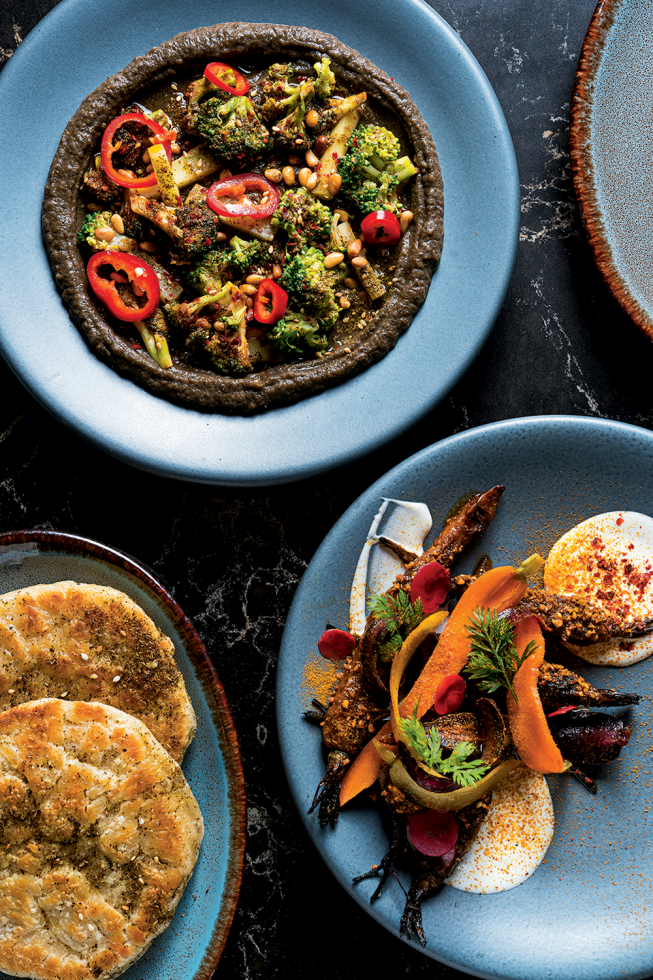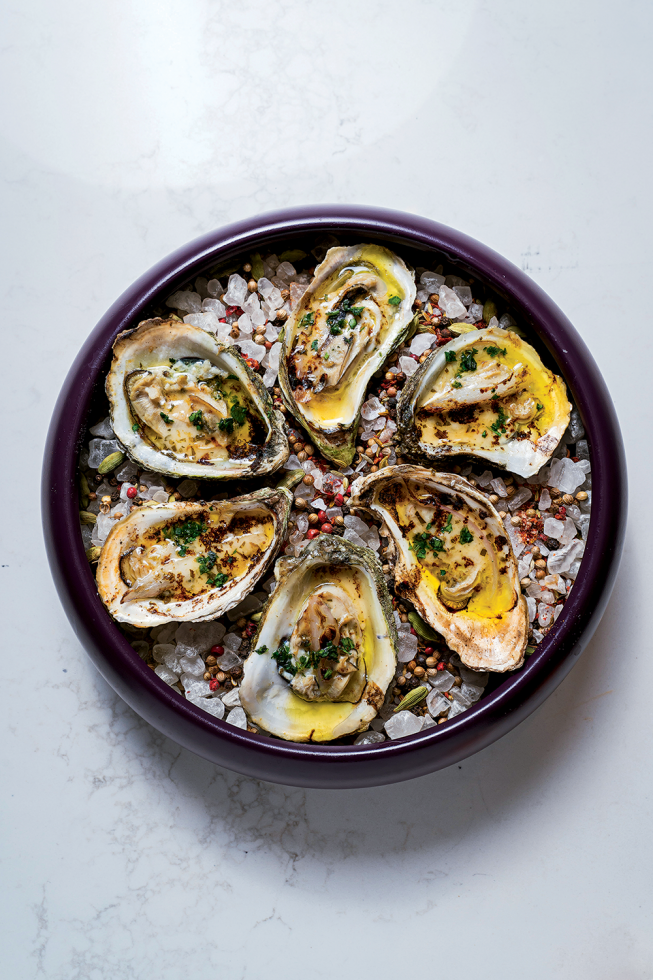 If You Want a Mid-Shopping Pick-Me-Up
For those who prefer caffeine, Nonfiction Coffee has ample seating and thoughtful presentation (a take-away cup of Earl Grey arrives on a silver tray with a little cup of milk on the side), along with some pretty great snacks. The savories—avocado toast with a soft-boiled egg, a ham-and-cheese croissant, a bacon-studded biscuit—surpass many of the copious sweets, save for the Italian-style rainbow cookie, layered with jam.
In the walk-on-by category, at least right now: Retro Creamery, where the $4 scoops tasted either fake (toasted marshmallow), bland (chocolate salt-ed caramel), or just plain unpleasant (apple curry).
If You're Just Doing Cocktails
The Octagon Bar has the widest selection of spirits and styles, but I downed the tastiest drinks at Pepita Cantina, including a tequila-spiked El Chilango and a not-crazy-sweet pineapple margarita. Here, though, the food was generally skippable—I wouldn't go back for the "crazy" corn, which arrived dull and cold, or the cartilage-heavy chicken tacos or the nachos laden with too-fatty or too-dry hunks of beef.
If You're With a Big Group and Nobody Can Agree on Anything
The 120-seat Dining Hall is for you. The menu reads like a crib-sheet version of the whole place, with delightfully peppery chicken-pot-pie fritters next to edamame and French onion soup. Like most something-for-everyone menus, there are pitfalls (an off-tasting crabcake, a weak Bloody Mary). But like most occasions when you wind up at this kind of restaurant, the food isn't necessarily the most important thing.
This article appeared in the March 2018 issue of Washingtonian.
---