Some things you can't let go. For business partners Jackie Greenbaum and Gordon Banks, that thing is the Quarry House. The duo have gone through fire and water for the Silver Spring bar—literally—repeatedly resurrecting the beloved dive after a damaging blaze, a devastating water main break, and its subsequent demolition. The "new" Quarry House, which was painstakingly restored to be as much like the old Quarry House as possible, reopens on Sunday three years after it went dark.
"It's hard to describe how I feel about the Quarry House—it's the heartbeat of our company," says Greenbaum, who together with Banks is behind a group of laidback neighborhood spots like Slash Run, Bar Charley, and Little Coco's. "We're spellbound by the kind of bar that the Quarry House is. They aren't around anymore. We never even considered not reopening."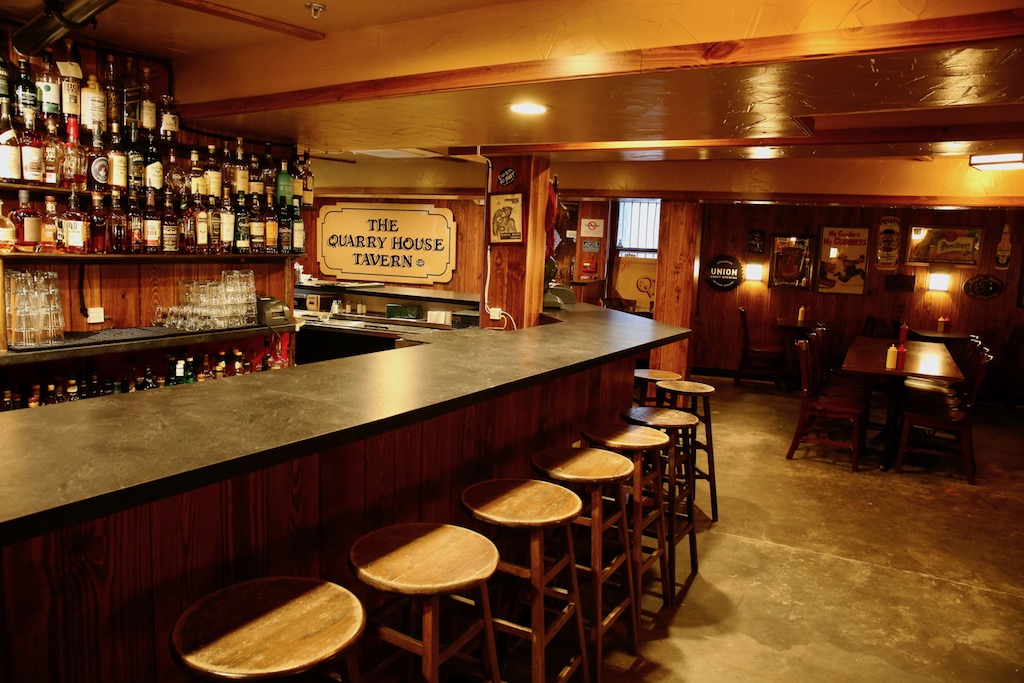 The Quarry House's history runs deep, as does Greenbaum's background with the bar—one of the oldest in the region. She heard reports that the bar operated in the early 1900s before Prohibition; the official liquor license from 1934, granted for what was then called The Grotto Grill, was the thirtieth issued in the county. Greenbaum would meet her dad there for lunch in the '80s, when he ran a real estate practice in Silver Spring.
Greenbaum took over the bar in 2006 on the heels of opening her first-ever restaurant, Jackie's. The latter, now closed, was located nearby but felt worlds apart.
"When word went out, the old-time Quarry House regulars freaked out because they were worried about people who served mini burgers in a pink Day-Glo garage taking over their bar," says Greenbaum.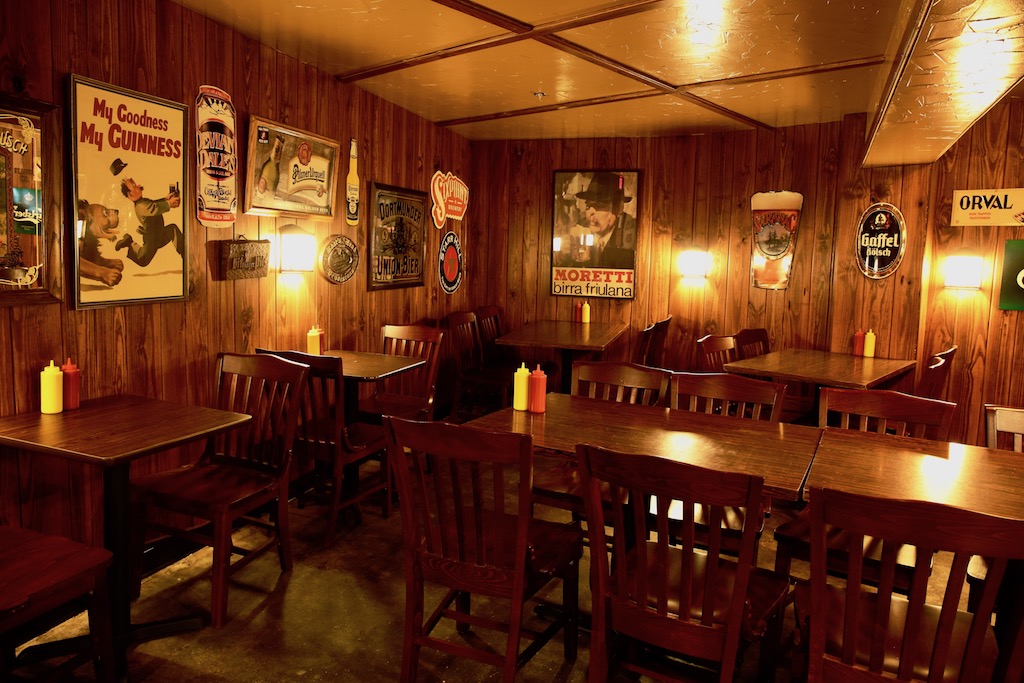 Then, like now, changes were intentionally subtle. Greenbaum, who describes herself as "more of a punk rock bar kid," was comfortable leaving Quarry House in its natural state —plus a few enhancements. The beer list ballooned to 300 brews, though crafts didn't eclipse the "shitty beers everyone likes" such as 16-ounce PBR pounders. Drinks remained unfussy—there's still no cocktail list—but whiskeys abounded. The kitchen shifted to a from-scratch ethos for burgers and wings. Bathrooms remained questionable, covered in graffiti.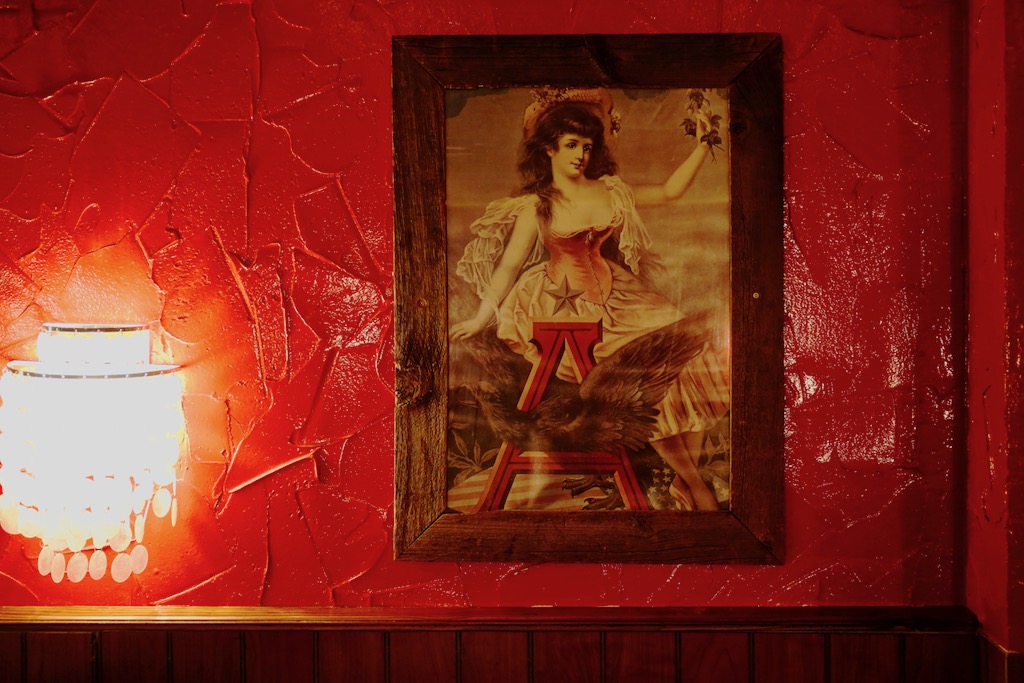 The latter is one of the few things that's markedly different at the new Quarry House, which is outfitted with its original barstools, a similar-looking bar, and vintage jukebox. A photographer took photos of the bathroom art before the demolition in case they later decide to copy the scrawlings in the new space. Another idea for the reopening involved giving the patrons and staff—almost all of whom are original Quarry House crew—markers to make new lavatory art.
"The graffiti was interesting, and it wasn't profane, says Greenbaum. "We don't want to encourage it for the sake of having it, especially if it's penis pictures or whatever. We had love letters and a famous one: 'Call your mom.'"
In the end, they decided against arming the first customers with pens, though Greenbaum admits they'll "see how it plays out."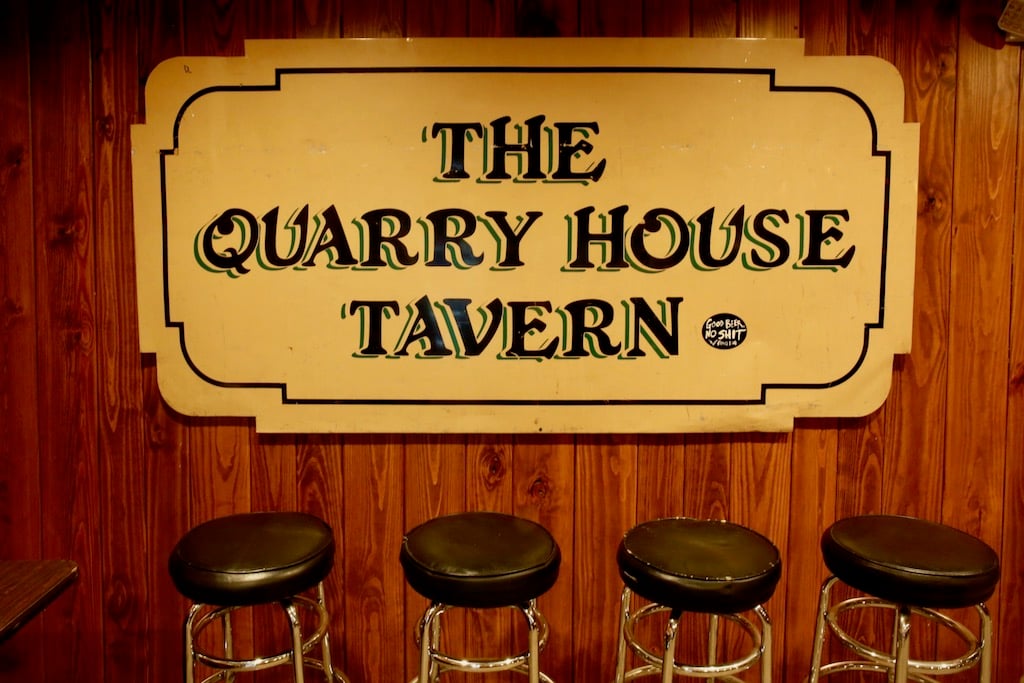 The other area that looks shinier than usual is the kitchen, revamped with a working hood and niceties like functional AC. That being said, don't expect tuna poke and bar tapas. Burgers and tots may be joined by specials like a revival of Jackie's Sunday fried chicken, and eventually brunch.
"We're thinking about how to be true to who we always were, but also what we'd be offering now if we'd been open the last three years," says Greenbaum. "In many ways, we're frozen in time. People expect it to be the same, even though times have changed."
Quarry House Tavern. 8401 Georgia Ave., Silver Spring. Open 4 PM to 1 AM, Sunday through Thursday; 4 PM to 2 AM Friday and Saturday.