It's one of the world's most expensive cities, but many of New York's pleasures cost nothing. You just need to know where to go and when.
A Night at Lincoln Center
Ordinarily, an evening at Lincoln Center would be a pricey affair. But the David Rubenstein Atrium hosts world-class music—including classical, jazz, soul, Latin, and hip-hop—for free Thursdays at 7:30. Tickets are first-come, first-served, so plan to queue up by 6:30 the day of the show. Upcoming concerts include Grammy-nominated conga master Eddie Montalvo (April 20) as well as Zeshan B. (May 31), who performed his distinctive melding of Delta blues and Indo-Pakistani sounds at the Obama White House. Broadway entrance between 62nd and 63rd sts.; 212-875-5456.
Fashion Show
The chic little Museum at FIT—the Fashion Institute of Technology—has more than 50,000 pieces of sartorial splendor, including Chanel suits and Halston gowns, plus textiles designed by Salvador Dali and William Morris. Special exhibits are rotated in every few months. Tuesday through Friday, the museum is open until 8. Seventh Ave. at 27th St.; 212-217-4558.
Downward-Dog Park
Yoga Journal–selected instructors can help you find your flow with free one-hour classes at Bryant Park, behind the New York Public Library. Just grab a mat, focus on that beautiful marble temple to learning, and let the bustle of nearby Times Square fade into your Zen space.  Between 40th and 42nd sts. and Fifth and Sixth aves.
Bargain Boat Trip
You could spend $18 for a boat tour that will cruise you past the Statue of Liberty and Ellis Island while discharging staticky intercom-fed facts, but why not hop aboard the Staten Island Ferry instead? You'll get the same skyline view and same close look at Lady Liberty, but for free and with good wi-fi. The ride lasts 25 minutes each way. (You'll disembark on Staten Island and need to board again for the return to Manhattan.) The ferry docks at least every 30 minutes, 24 hours a day. Whitehall Terminal at 4 Whitehall St.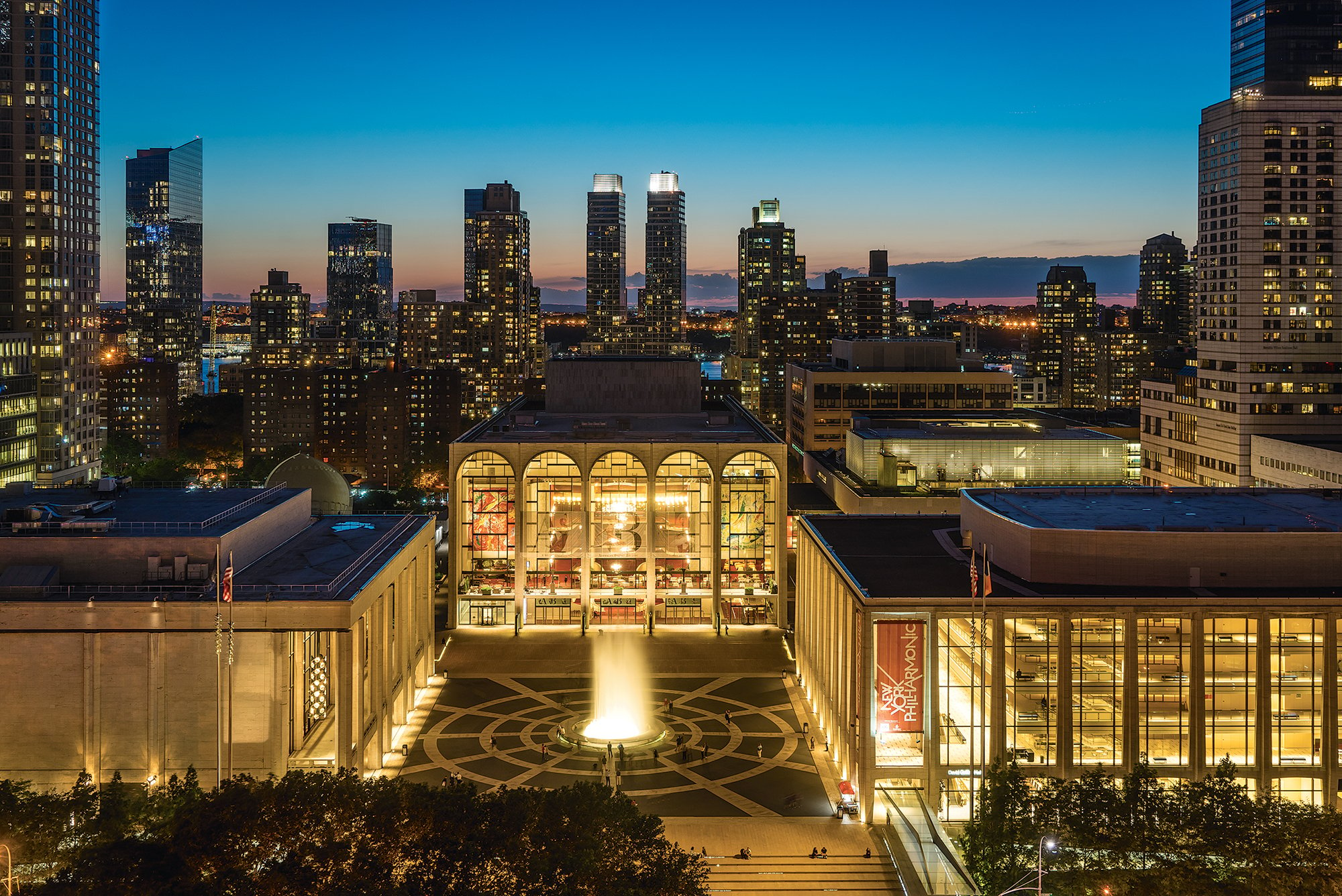 Starry Night
One of the most interesting ways to experience the High Line—a former elevated rail turned park on Manhattan's West Side—is to head there after dark on a Tuesday, as many locals do. That's when the Amateur Astronomers Association sets up high-powered telescopes. It's a chance to view the cosmos through some seriously sophisticated telescopes and to learn from dedicated astronomy buffs. A bonus: Food vendors often serve dinner and dessert afterward. Observation stations are near the entrance at 14th St. and Tenth Ave. 
Cheap Laughs—and Amy Poehler
The Upright Citizens Brigade was founded by Amy Poehler and other comedians looking to showcase long-form improv. There are more than 25 shows a week at each location, featuring budding and veteran talent (including actors from Saturday Night Live, The Daily Show, and The Office). Some cost $7 to $12, but the monthly calendar, where you'll find a half dozen or more free performances. And yes, Poehler does occasionally show up. 555 W. 42nd St. and 153 E. Third St.; 212-366-9176.
Studio Audience
The Late Show With Stephen Colbert, Good Morning America, Inside the Actors Studio, Dr. Oz, and The Rachael Ray Show—these and other programs are all taped in New York before live audiences. You can book a ticket for free, though reservations are usually required. Check here for a full listing of show tapings.
Modern Masters
The Museum of Modern Art has one of the world's premier collections, with almost 200,000 works from the 19th, 20th, and 21st centuries, including paintings and sculptures by Van Gogh, Picasso, Mondrian, Warhol, and Giacometti. Admission is normally $25, but every Friday from 4 to 8 it's free. 11 W. 53rd St.; 212-708-9400.
Brew Tour
Brooklyn Brewery's longtime brewmaster, Garrett Oliver, won a coveted James Beard Award. To see what all the fuss is about, you can head to Williamsburg on a free half-hour tour on Saturdays. Afterward, sample lagers and ales in the Tasting Room, a chill hideout that sometimes features live music and neighborhood food vendors. 79 N. 11th St., Brooklyn; 718-486-7422. Saturday tours run 12:30 to 6. No reservations necessary.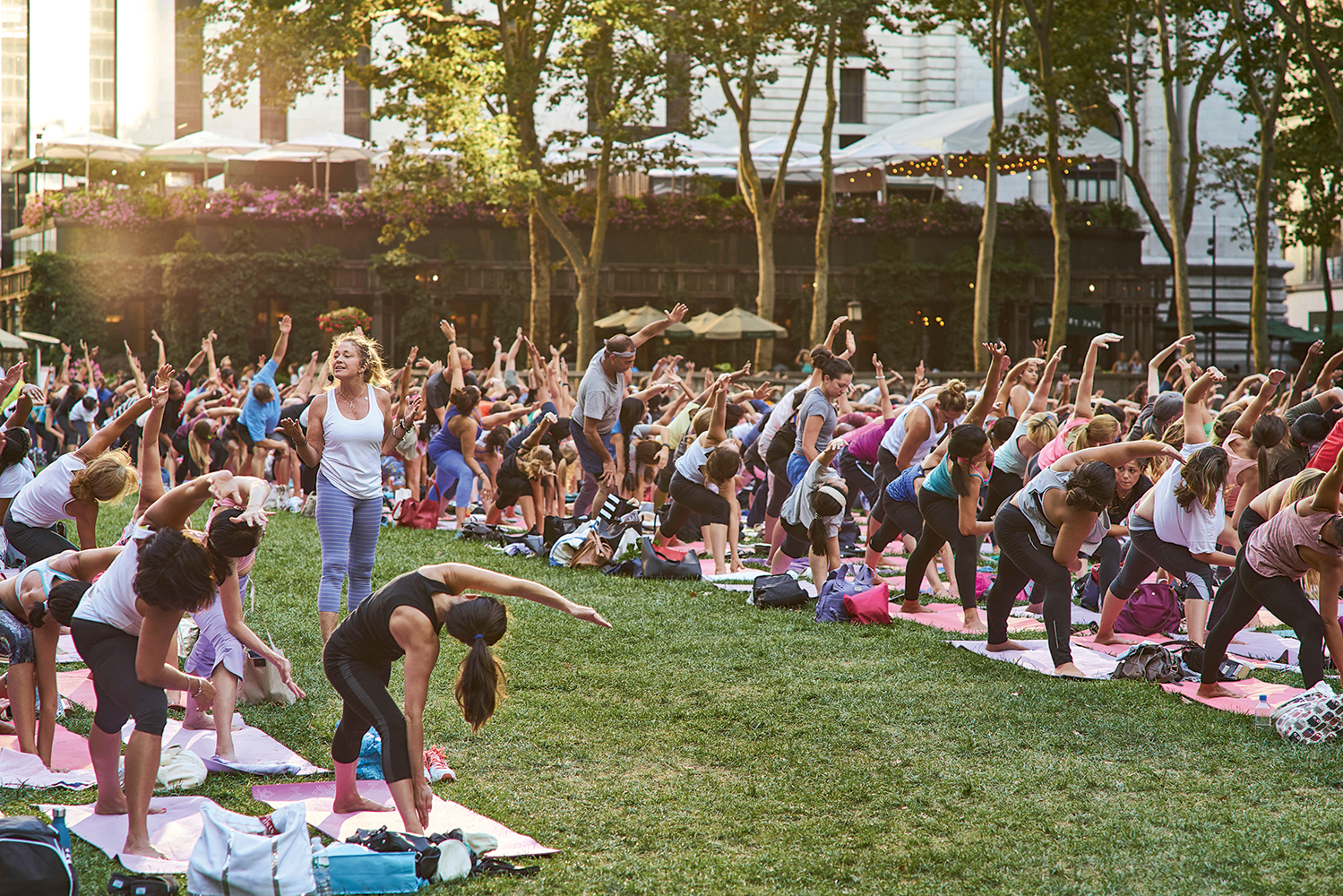 Gallery Crawl
Every Thursday, typically from 6 to 8, many of the 100-plus galleries in Chelsea, the heart of New York's art scene, host opening receptions and artist talks, plus free wine. The district is generally defined as the area between 19th and 28th streets, from Ninth Avenue to the Hudson River. A few worth visiting: the Petzel Gallery, which is big on international talent (456 W. 18th St.; 212-680-9467); Jack Shainman Gallery, known for bold art (513 W. 20th St.; 212-645-1701); and 20,000-square-foot Gagosian, which has been home to such big names as Damien Hirst, Julian Schnabel, and Jeff Koons (522 W. 21st St.; 212-741-1717). Find a comprehensive gallery map here.
Hudson Paddle
The Downtown Boathouse, a nonprofit run by an enthusiastic volunteer staff, is all about getting people into kayaks and onto the water. Lockers, changing rooms, kayaks, safety equipment, and quickie lessons are included for free. No reservations needed—just walk up to snag a boat and enjoy views of Lower Manhattan. Hours are Saturday and Sunday 9 to 5 (mid-May through early October) and Tuesday, Wednesday, and Thursday 5 to 7:30 (mid-June through mid-September). Pier 26 at the Hudson River bike path.
Child's Play
The Children's Museum of Manhattan is a five-story hybrid of indoor play and hands-on learning, with interactive exhibits and a drop-in dance studio occasionally staffed by budding Broadway talent. Visiting experts, such as an origami artist, add enrichment each month. Admission is free the first Friday of each month from 5 to 8. At other times, both children and adults pay $14 each. 212 W. 83rd St. between Broadway and Amsterdam Ave.; 212-721-1223. Note: Most suited to children under ten.
Foodie Forays
Free Food Tours NYC offers just that: chefs and culinary experts leading small groups to markets and restaurants throughout the city. Options include neighborhood tours (such as a walk through ever-potent but diminishing Little Italy) and specialty tours (popular: cupcakes and candy). The two-hour jaunts are free—or rather pay-what-you-can. 646-368-1442.
Teddy Roosevelt's Boyhood
Theodore Roosevelt was born in an elegant brownstone in what's now the trendy Flatiron District. He lived there until age 14, when his family moved farther uptown. Although the original house was torn down in 1916, a replica went up in 1923—complete with a windowless library and sunny parlor—on this spot. The house contains some original furnishings from his childhood, including an impressive cut-glass chandelier. Because the historic home is part of the National Park Service, admission is free. 28 E. 20th St. between Broadway and Park Ave.; 212-260-1616.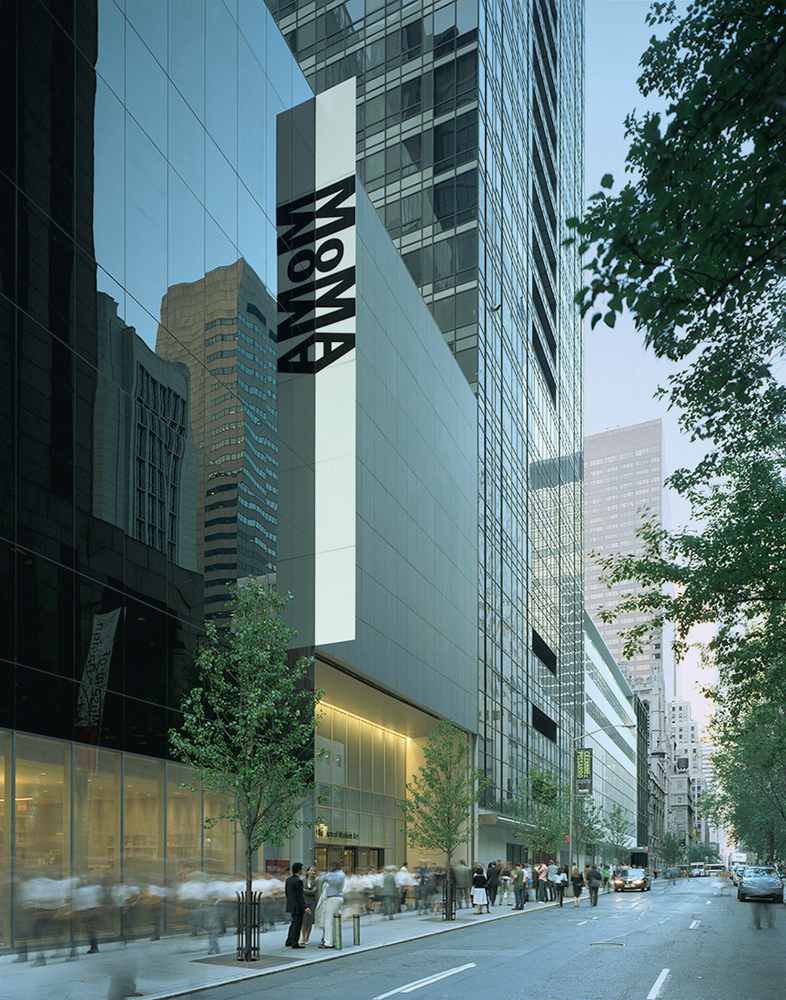 Grand Architectural Tour
Grand Central Terminal is a lavish architectural marvel—and unlike the former Penn Station, it was spared being demolished and replaced with a subterranean food court. You can thank Jacqueline Kennedy Onassis for the restoration, and learn all about why the station was worth saving, during a fast-paced, 90-minute tour led by a historian every Friday at 12:30. No reservations are needed. The tour also pops outdoors for a brief look at the neighborhood, including the nearby Chrysler Building. In the atrium at 120 Park Ave. and 42nd St.; 212-883-2420.
Harlem Jazz
Celeb chef Marcus Samuelsson named his art-filled Harlem eatery Red Rooster after the famous jazz-fueled speakeasy that once anchored the neighborhood. While Red Rooster is home to a jazz supper club downstairs, you can skip the cover charge and enjoy free shows by grabbing a seat at the street-level lounge on Sunday or Monday night, when no cover and no reservations are required. 310 Lenox Ave. between 125th and 126th sts.; 212-792-9001.
Sky-High
The five-minute ride on the Roosevelt Island Tram, which crosses the East River 250 feet in the air, provides terrific views of the city, which is perhaps why it's been featured in movies such as Spider-Man. At the far end, marooned in the water between Manhattan and Queens, tiny Roosevelt Island is lovely in spring when the cherry trees bloom. The ride is free if you buy an unlimited MetroCard, which can also be used on subways and buses. (Otherwise, you can spring for the $2.75 it costs to board the tram.) 59th St. and Second Ave.; 212-832-4583.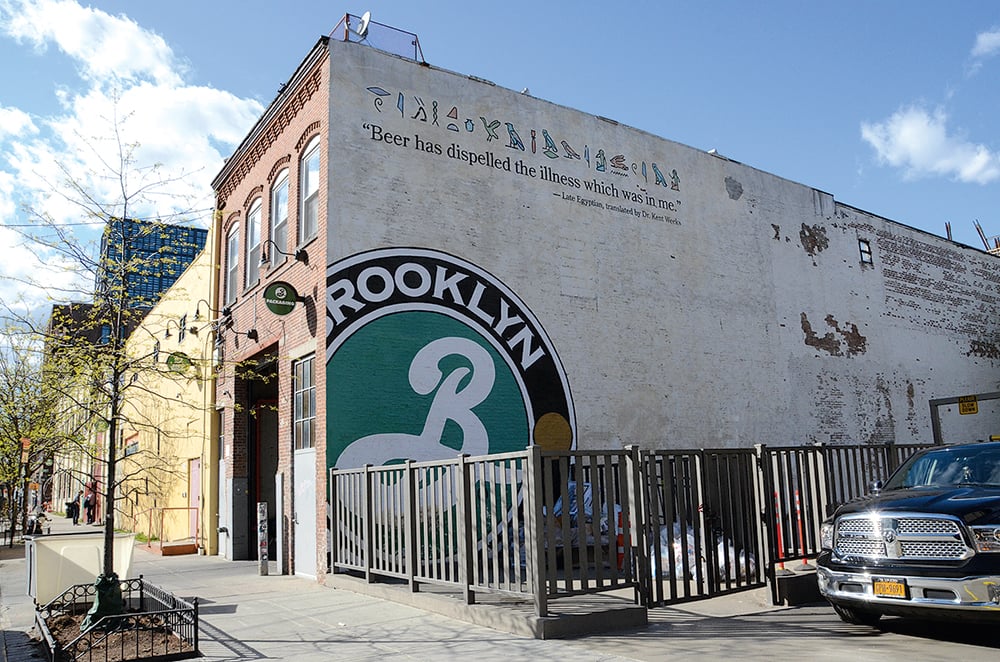 Mini-Golf, Big Views
One of the hottest games in town is free and offers one of the city's best views. At Magic Hour, a rooftop lounge, you can play miniature golf overlooking Midtown Manhattan. The course is punctuated with life-size animals striking sexy poses. To gain entry, you first glide through a tunnel of light and past a funhouse mirror en route to an elevator that shoots up 18 flights. You emerge to find a carnival-inspired lounge and two terraces, one with selfie-worthy views of the Empire State Building. Admission to the roof as well as golf games are free. 485 Seventh Ave.; 212-268-0188.
Hotels With Freebies
Luma, a new sleek boutique hotel near Times Square, offers free sangría—red or white—crafted by celebrity chef Jose Garces. L-shaped sofas invite you to hang in your room, a nice perk in NYC (120 W. 41st St.; 212-730-0099). Meanwhile, Pod39 and Pod51, a pair of fun budget hotels noted for futuristic design, offer free city tours (230 E. 51st St. and 145 E. 39th St.; 844-763-7666).
Free Food
While most bars in New York have a happy hour, few include free food. Here are a couple of popular ones that do:
Six o'clock every Wednesday at the Blind Tiger in the West Village means a selection of free gourmet cheese from Murray's, a New York institution that happens to be across the street. 281 Bleecker St.; 212-462-4682.
Machiavelli is a charming, checkerboard-floored Upper West Side restaurant that passes out tasty Italian finger foods such as mozzarella skewers and salami plates from 4 to 6 on weekdays at the bar. 519 Columbus Ave.; 212-724-2658.
This article appears in the April 2018 issue of Washingtonian.