Brightest Young Things and Heineken join forces on Thursday to host an Earth Day-themed happy hour at Shaw's Tavern. Sip some brews while listening to a DJ, and check out the plants for sale by Cultivate the City. Heinekens will be $4 all night, and the first 50 people in the door get a free beer.
In what may be the best food event of all time, Little Miss Whiskey's Golden Dollar hosts a beer and Girl Scout cookie pairing event on Thursday. That's right—you get to drink while eating cookies. Nibble Samoas and Tagalongs with brews from Founders, DC Brau, and more. Tickets are $15 and won't be sold at the door, so get them soon.
The Passenger continues its supper club get-togethers with another event on Thursday. Head to the Shaw spot for a five-course meal (complete with drink pairings!) inspired by the flavors of spring in Italy. Think combos like fennel and marinated anchovies with a Cynar spritz, and uni pasta with a vermouth cocktail.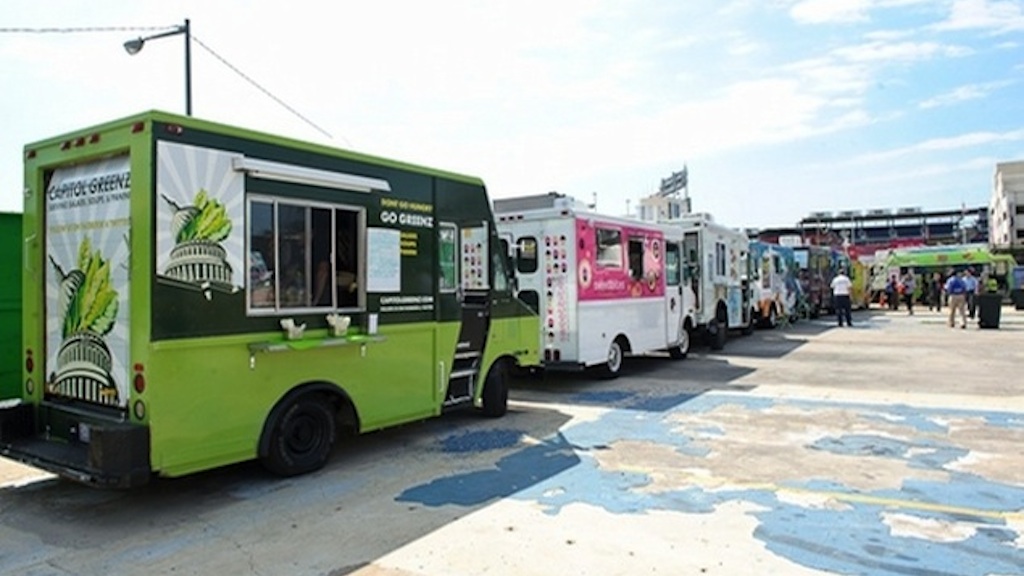 After the winter hiatus, Truckeroo is back in Navy Yard starting Friday! The monthly food truck festival gathers some of the tastiest mobile vendors in the District for day at the Bullpen. Swing by for live music, games, and food from local trucks like DC Slices, BBQ Bus, and Crab Cab.
The Knights Table Food and Heritage Festival celebrates the flavors and culture of Ward 8 and Southeast DC. On Saturday from noon to 2 PM, join local foodies and DC enthusiasts to eat, play games, participate in a lip sync battle, or take tours of Congress Heights in a party bus. The event is put together by Ballou Senior High School students.
Head to Big Bear on Saturday for their Spring Oyster Shuck & Food Festival, featuring freshly shucked Chesapeake oysters, grilled oysters, grilled sausage, homemade kraut, local veggies, Korean BBQ, Ploughmans Cider, and more. Tickets ($50 online, $60 at the door) are for all-you-can-eat from 3 to 10 PM (though better to get there on the early side).
Saturday marks Barley Mac's second annual Oyster Fest starting at 1 PM.  Of course, there will be tons of locally-caught oysters, but there will also be an oyster eating contest, a shucking how-to, cigar rolling demos, and live music. There will be plenty of cocktails, beer, and wine, and oyster shooters made-to-order. Tickets (starting at $45) are available online.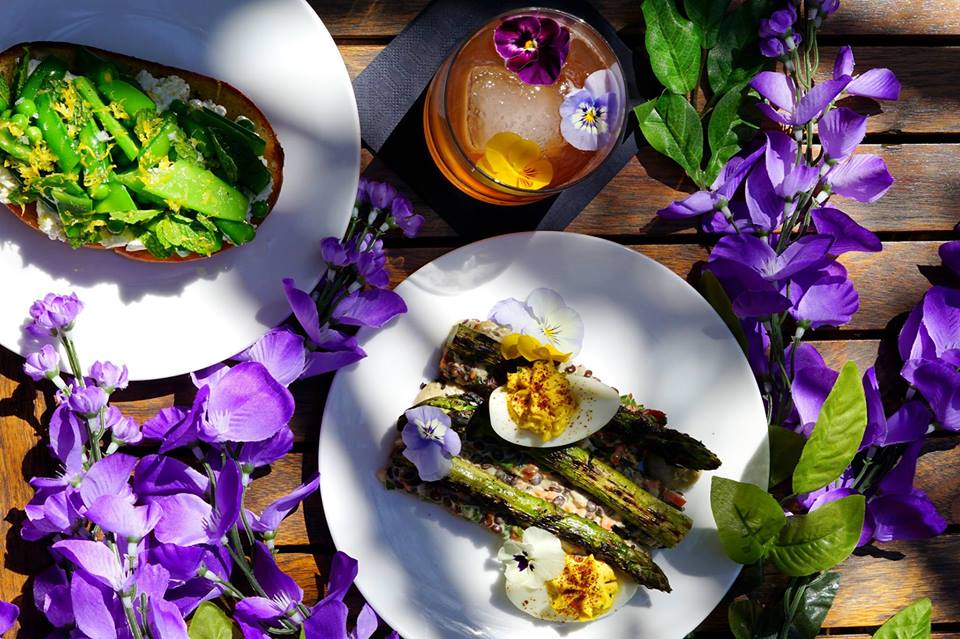 Okay, the cherry blossom madness is finally winding down, so that must mean we move on to another floral craze, right? Iron Gate's 125-year-old wisteria vines are blossoming, and the restaurant will kick off a two-week-long celebration on Sunday from 3 to 5 PM. Come to the spring-themed patio party in Dupont for specialty cocktails like the Criteria for Wisteria or the Spring Fling; seasonal passed bites such as spring pea bruschetta and stuffed lamb meatballs will be making the rounds, too. Tickets are $35.
Happy Earth Day! Celebrate our planet in style on Sunday at the St. Regis with sustainable gin cocktails using locally sourced ingredients. A portion of the proceeds will benefit the World Wildlife Fund. FYI — if you get there between 8:30 and 9:30 PM, the lights will be out in the lobby to conserve electricity, so be prepared
And head into the week…
Even if you're not a Bethesda resident, you'll want to take advantage of the deals at Bethesda Row Restaurant Week. Starting on Monday, you can get $18 three-course lunches or $34 three-course dinners at spots like Jaleo and Raku. The event runs through the following Sunday, so take advantage while you can.
Wednesday kicks off the start of Wunder Garten's second-annual Fruhlingsfest. The Bavarian spring festival will continue through the weekend with a dance party on Saturday and a pig roast on Sunday, plus Bavarian music, German food and beer, a yodeling contest, and more.