Katie Orndorff, from Newport News, Virginia, and James Last, from Palm Desert, California, met in San Francisco where they were both working for JW Marriott. They were friends for more than a year before "taking the plunge into dating," Katie says. On their first date, they went to a dive bar in San Francisco called House of Shields. "There is debate on whether we both realized it was an actual date, since we had been friends for so long," says Katie. "But it was the first of many fun, easy going moments."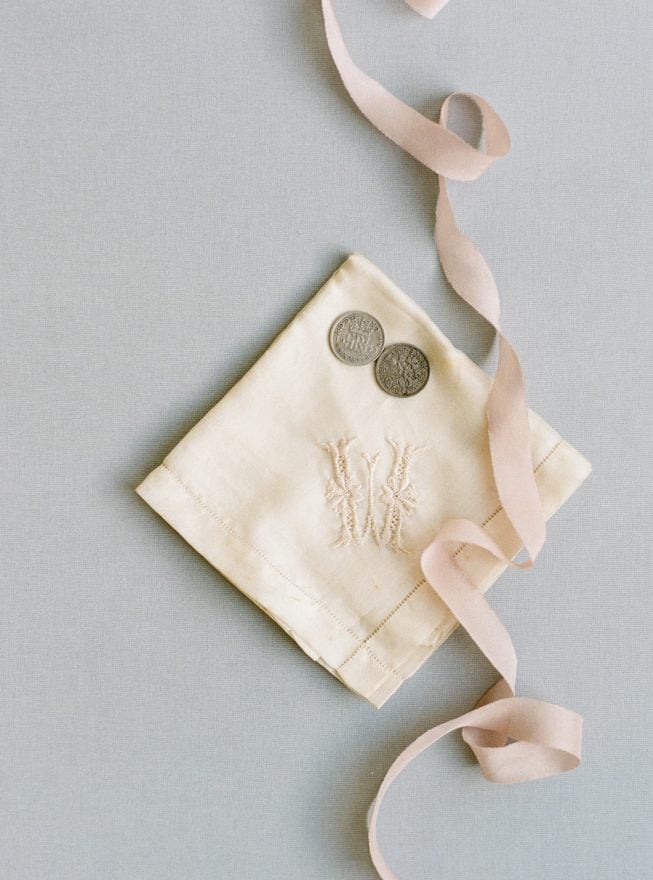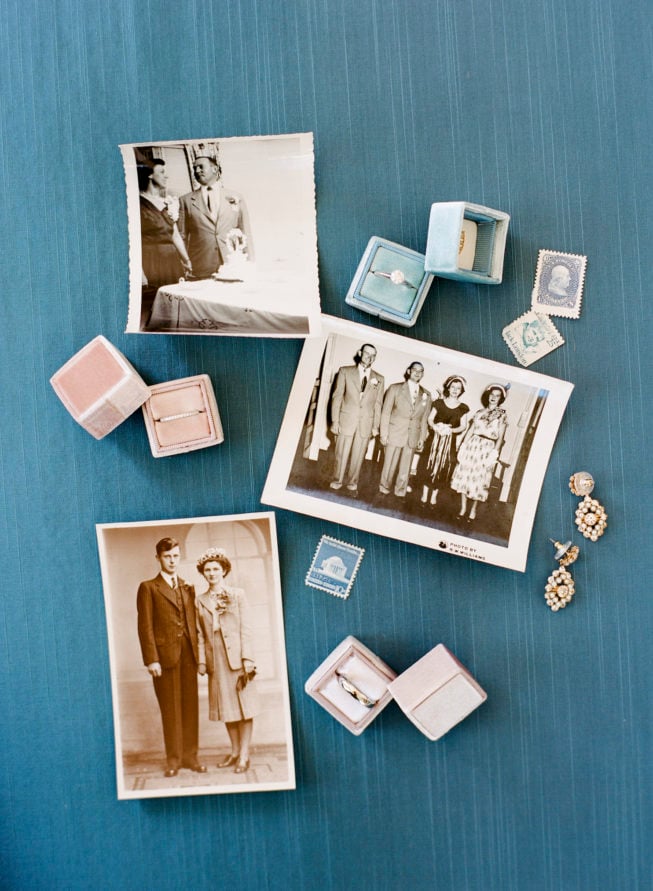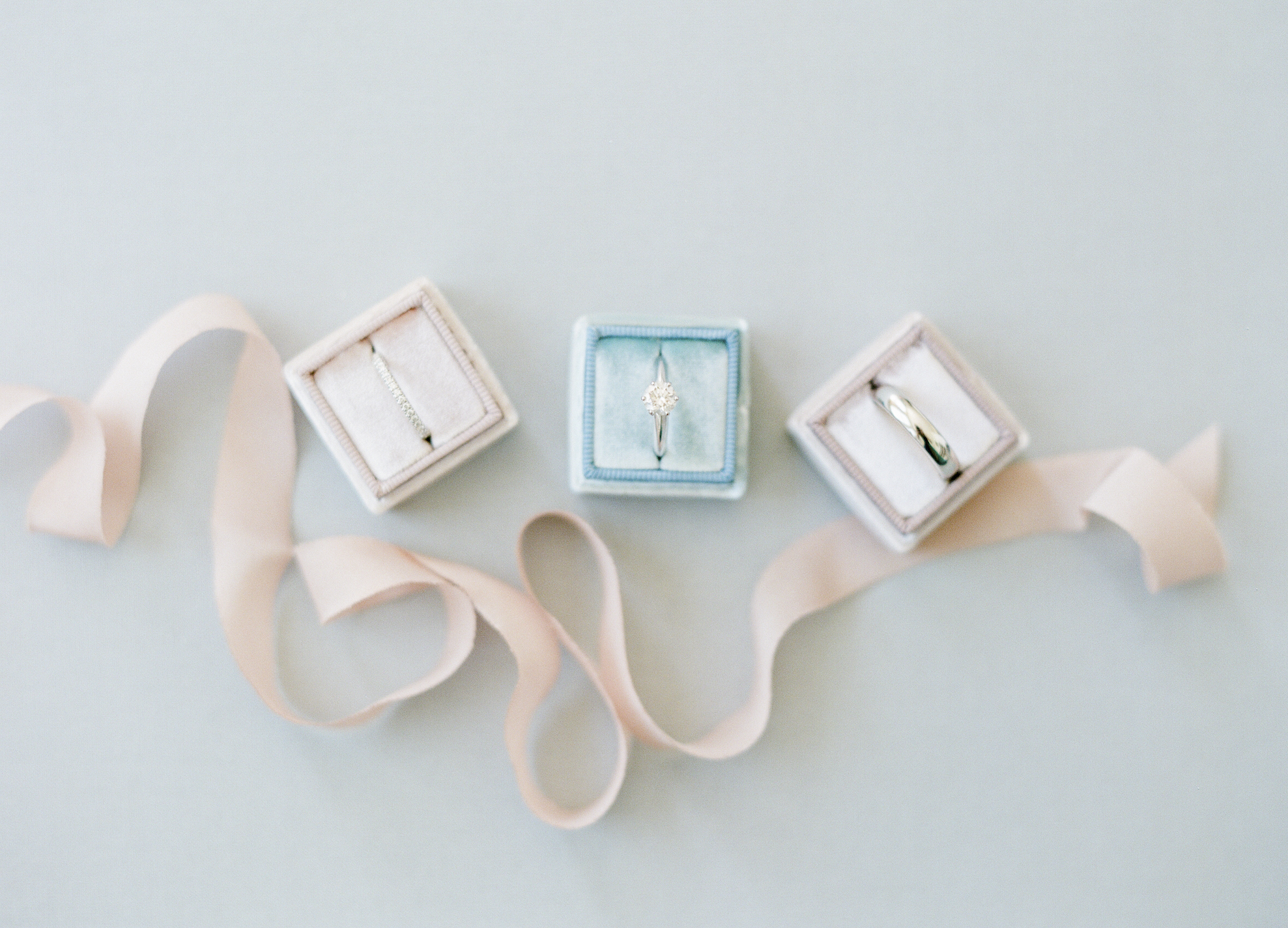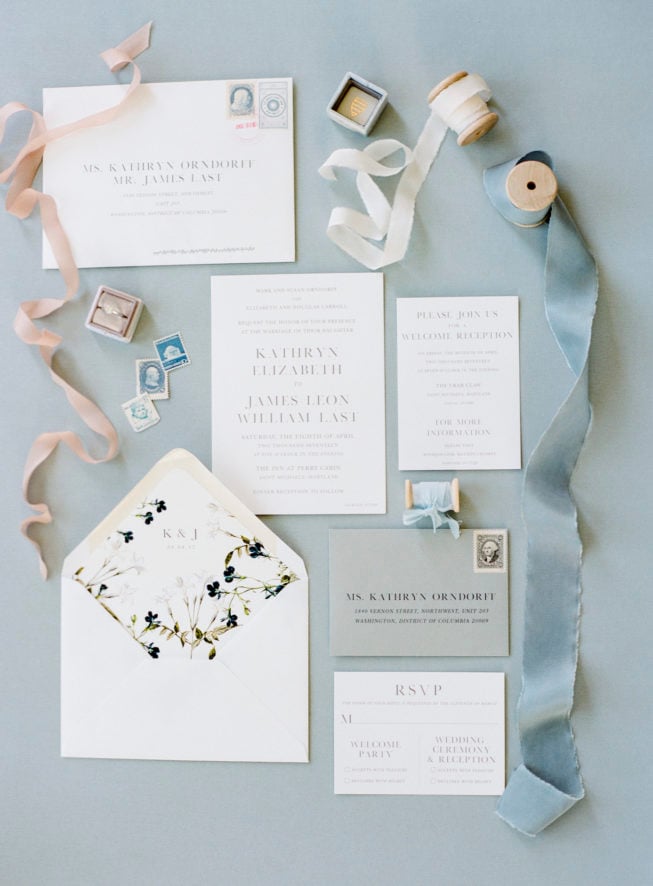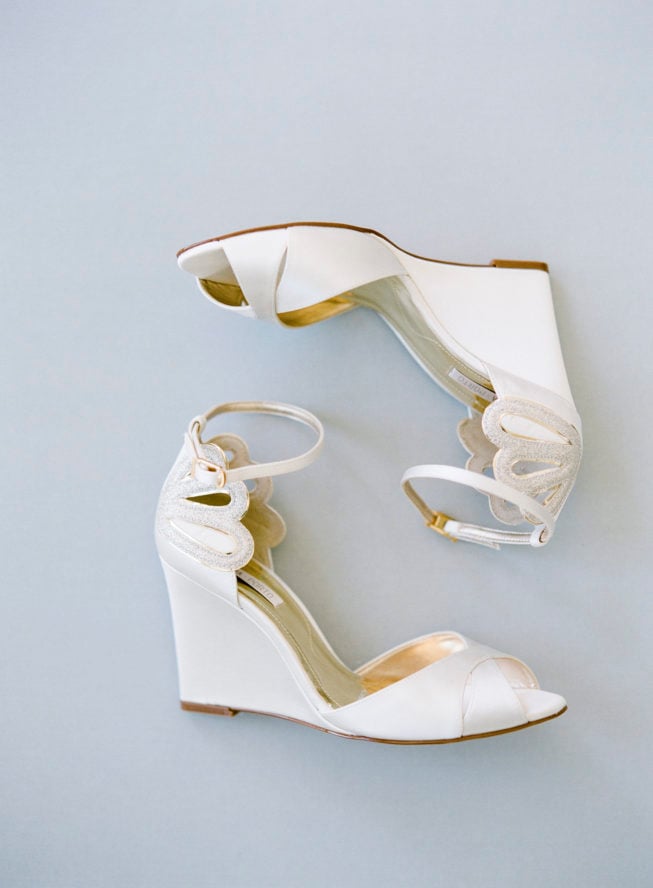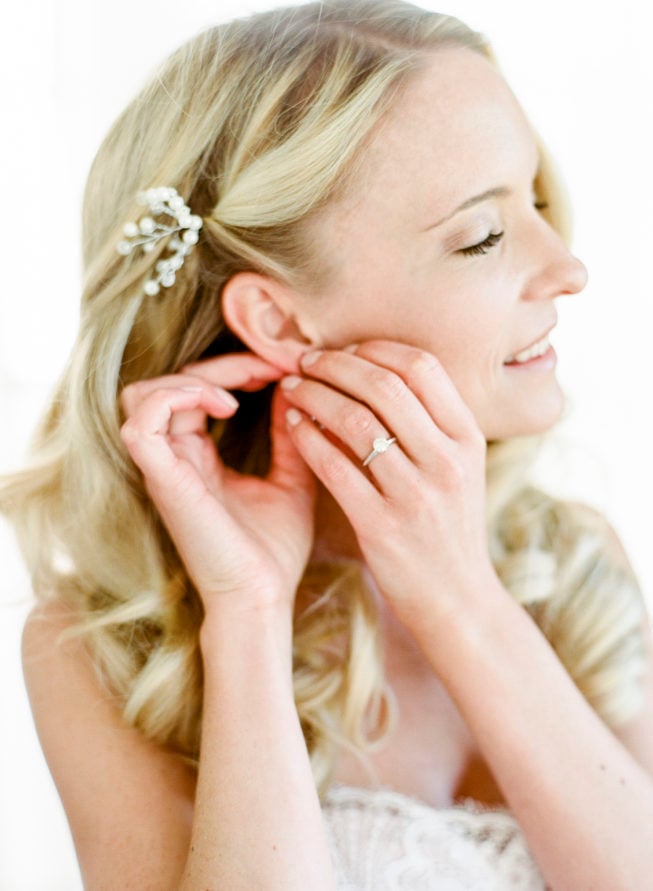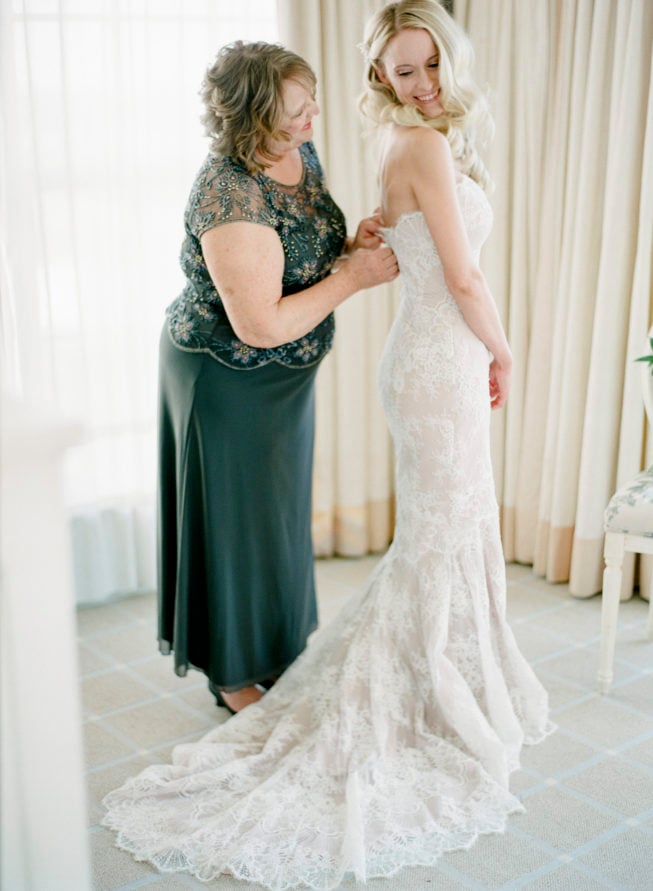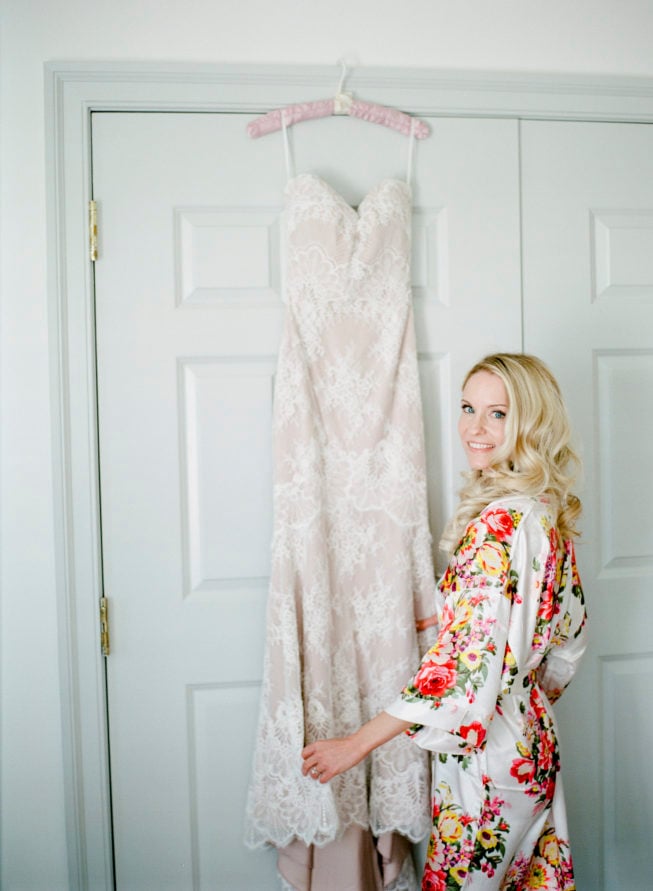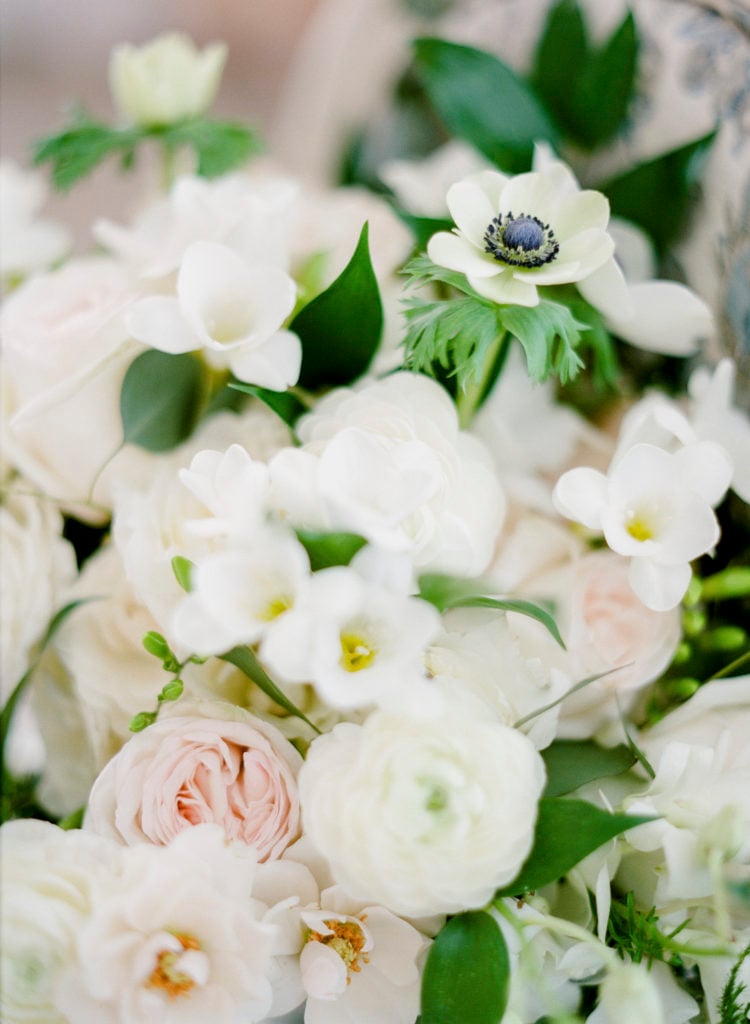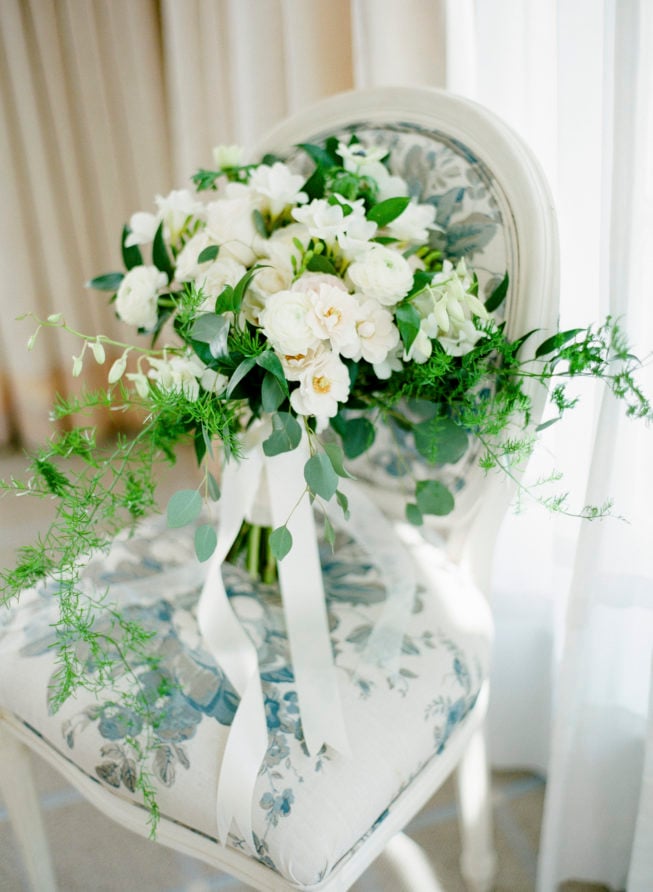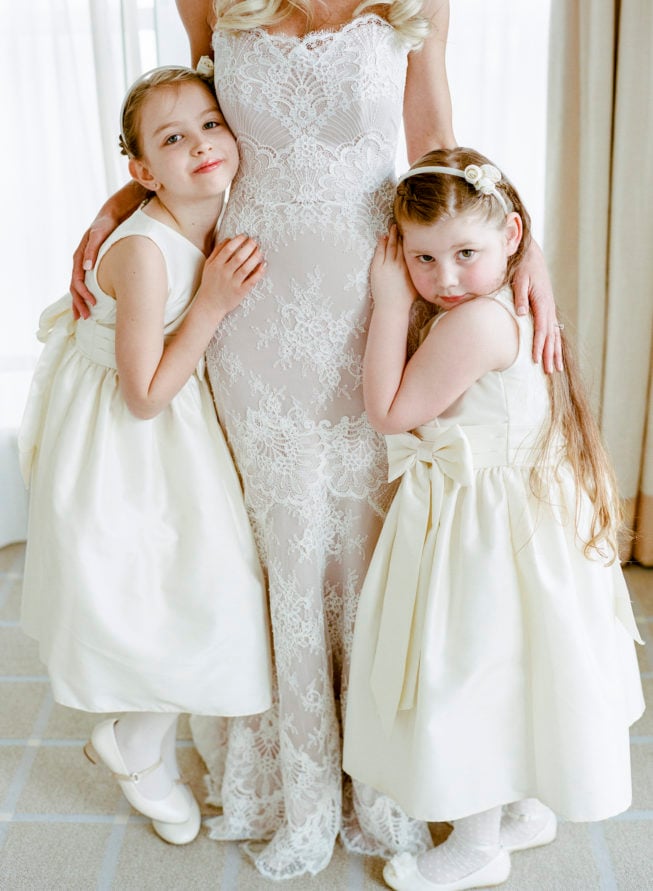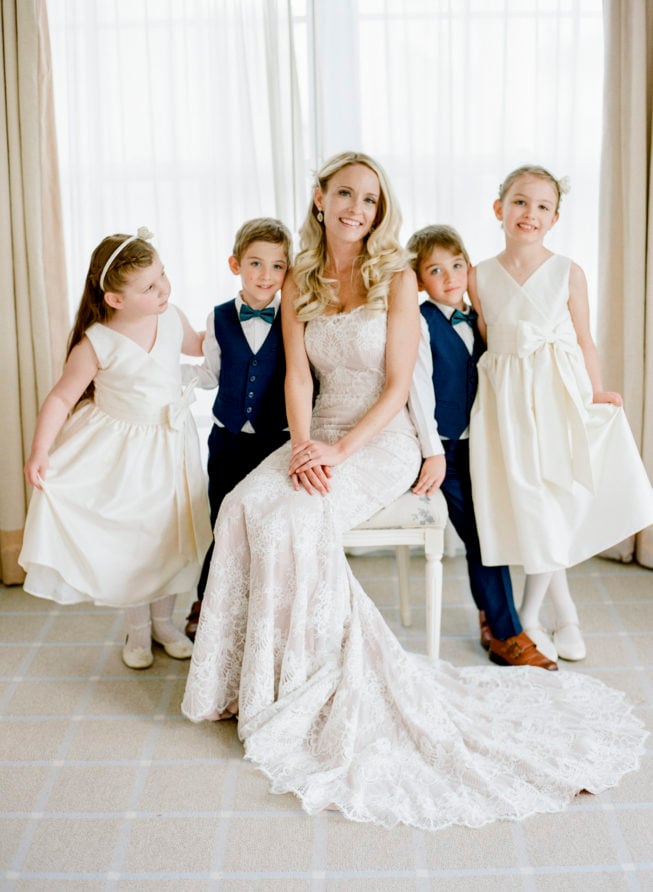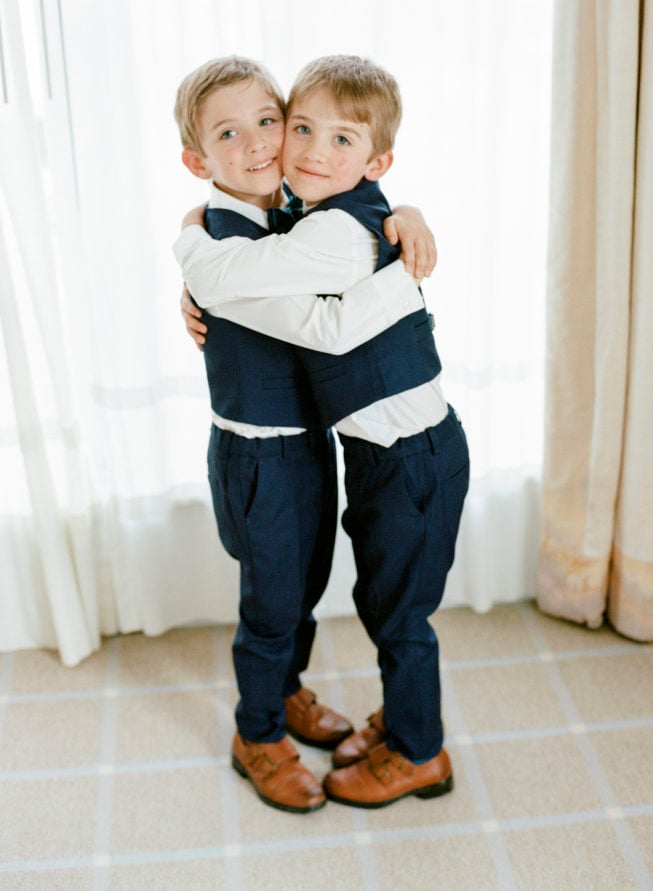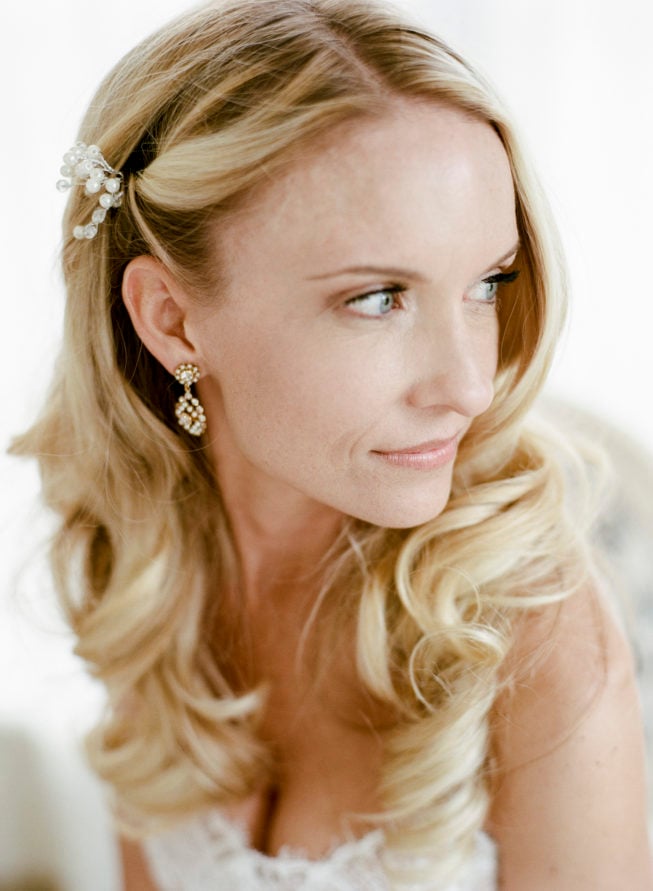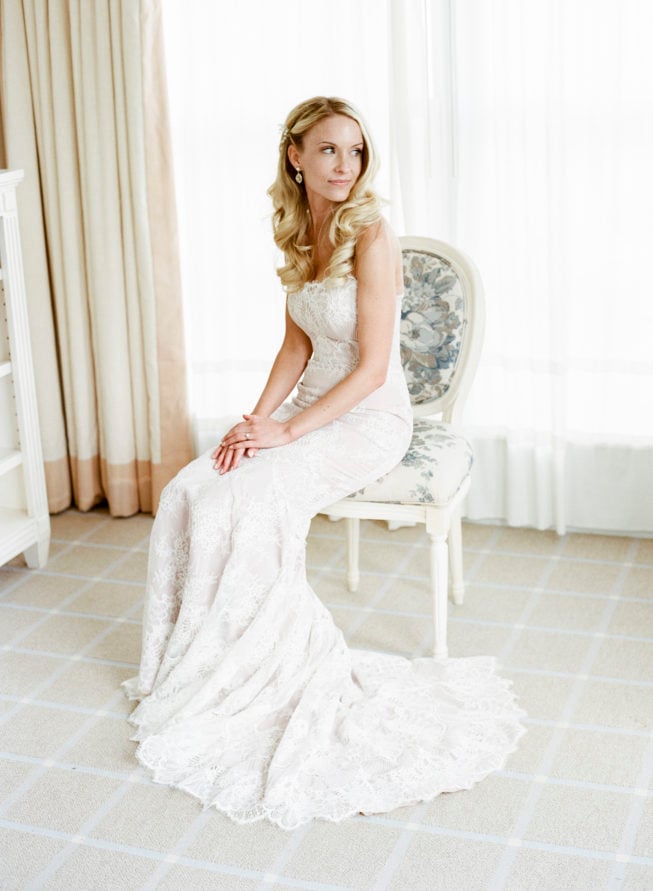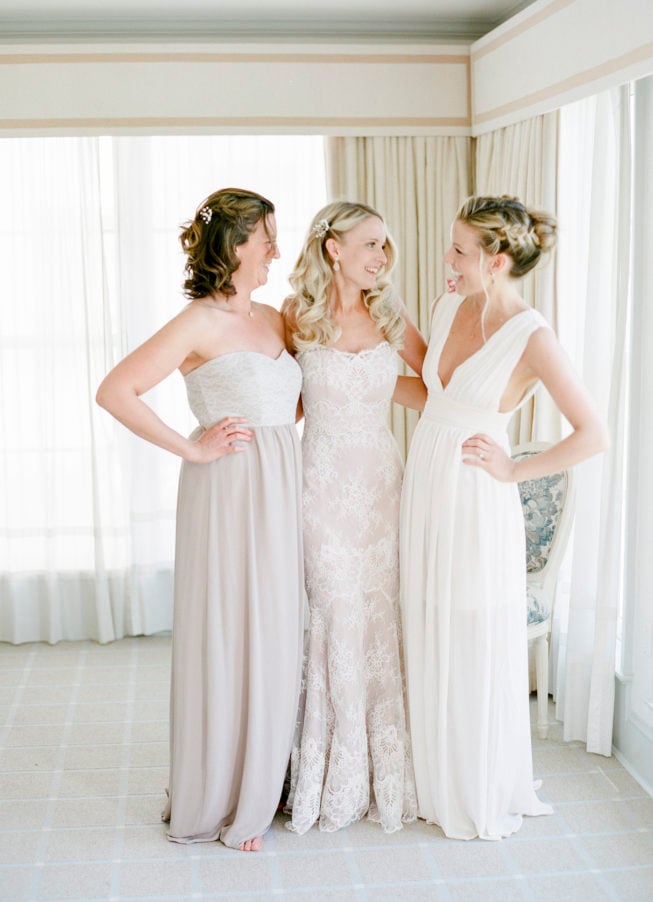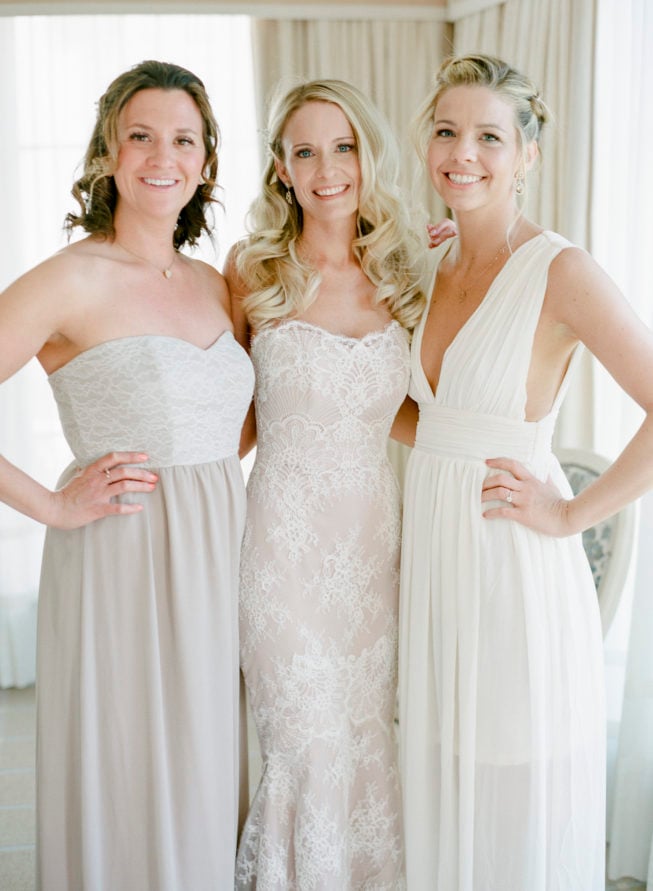 After seven years of dating (and a cross-country move to Washington, DC!) James proposed the first night in the couple's first home. They celebrated with family over the Christmas holiday, and then enjoyed a little engagement getaway in Paris, timed with a family trip to London. For a little over a year, the couple planned an intimate, relaxed wedding at the Inn at Perry Cabin in St. Michaels, Maryland. The April 8th nuptials included about 60 guests, two bridesmaids and two groomsmen, and an adorable cast of flower girls and ring bearers.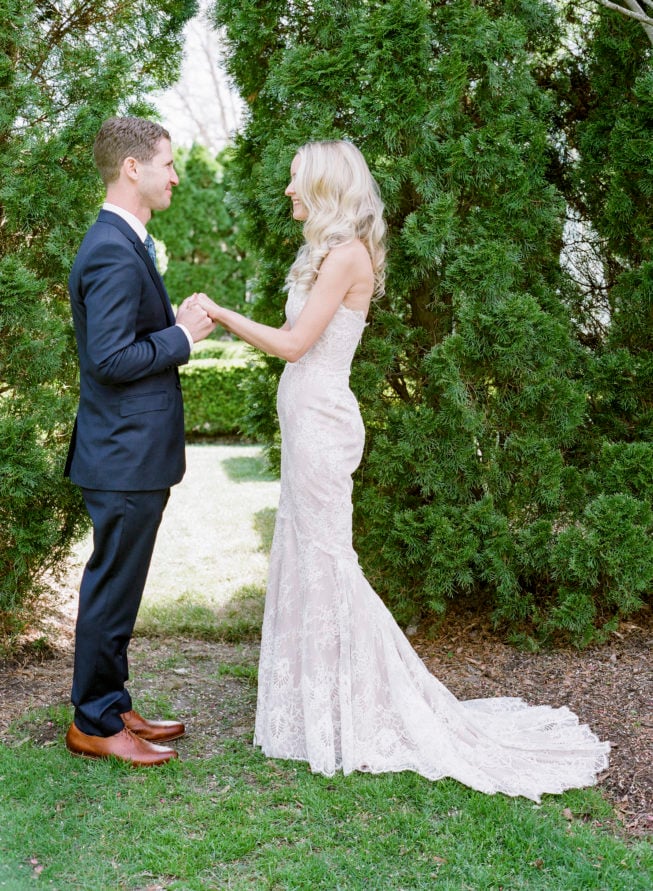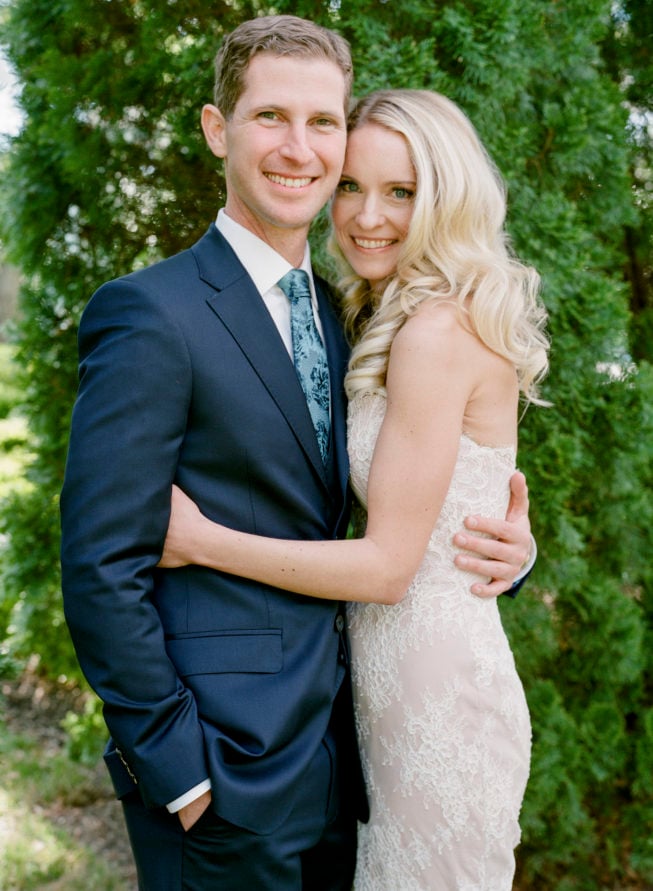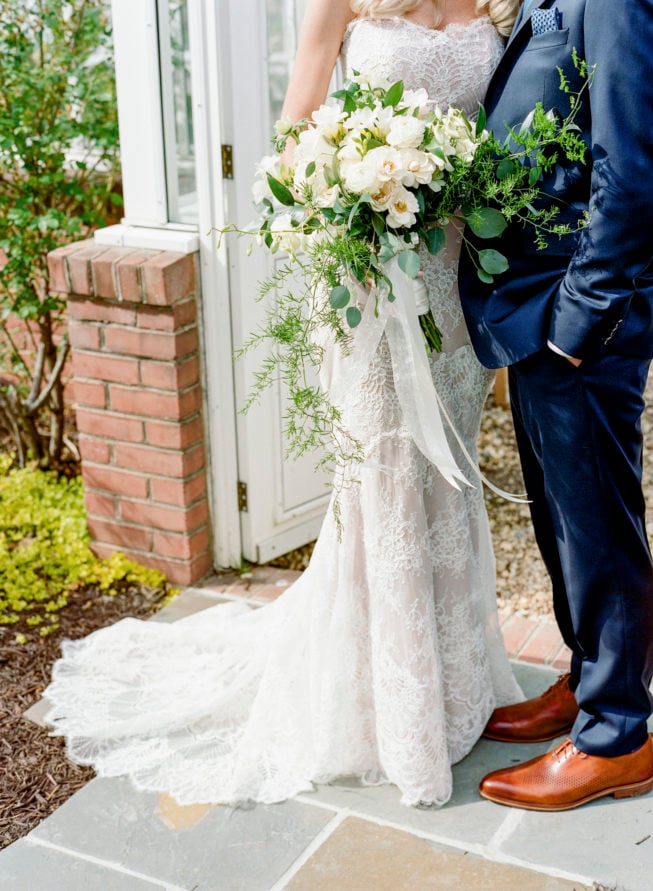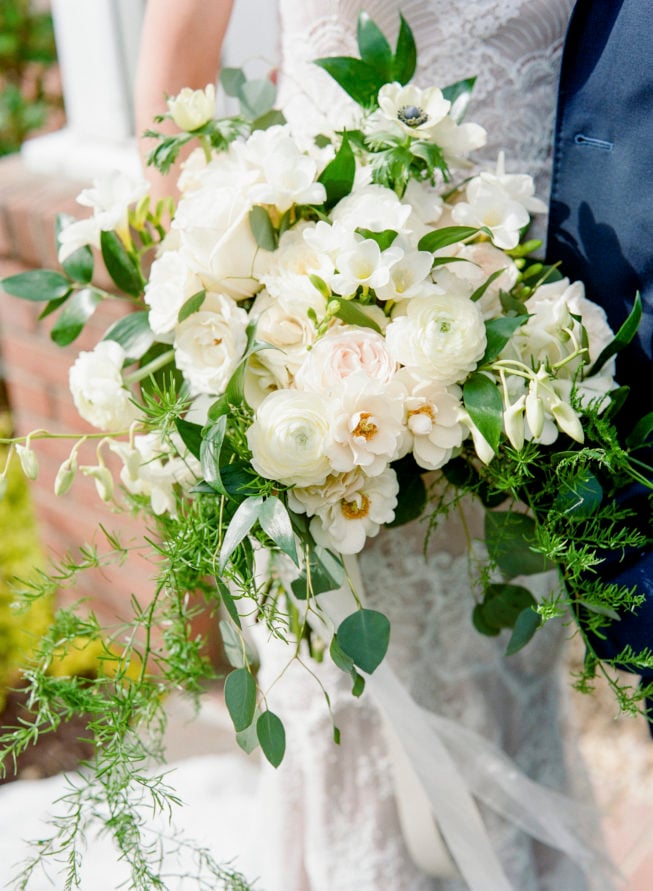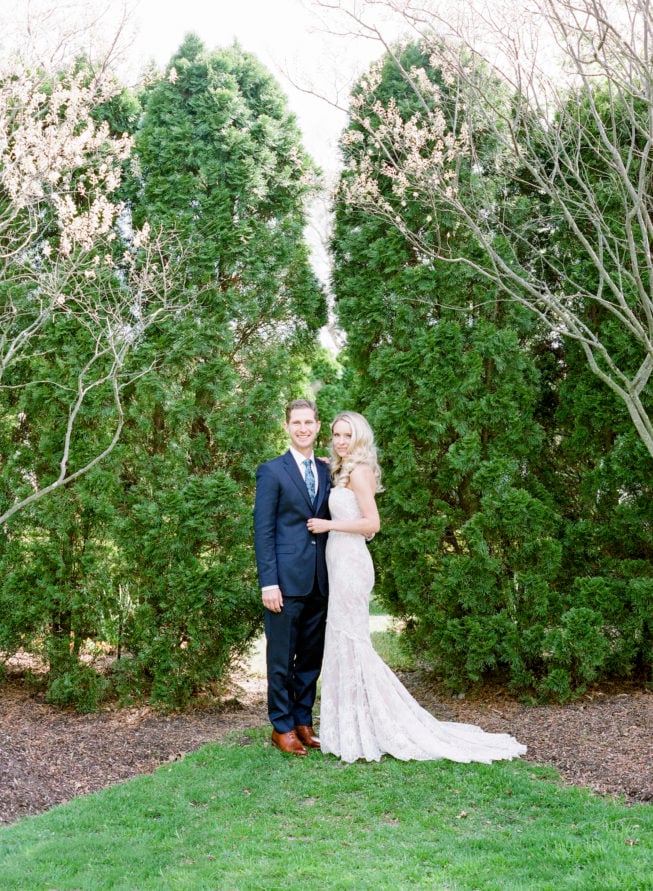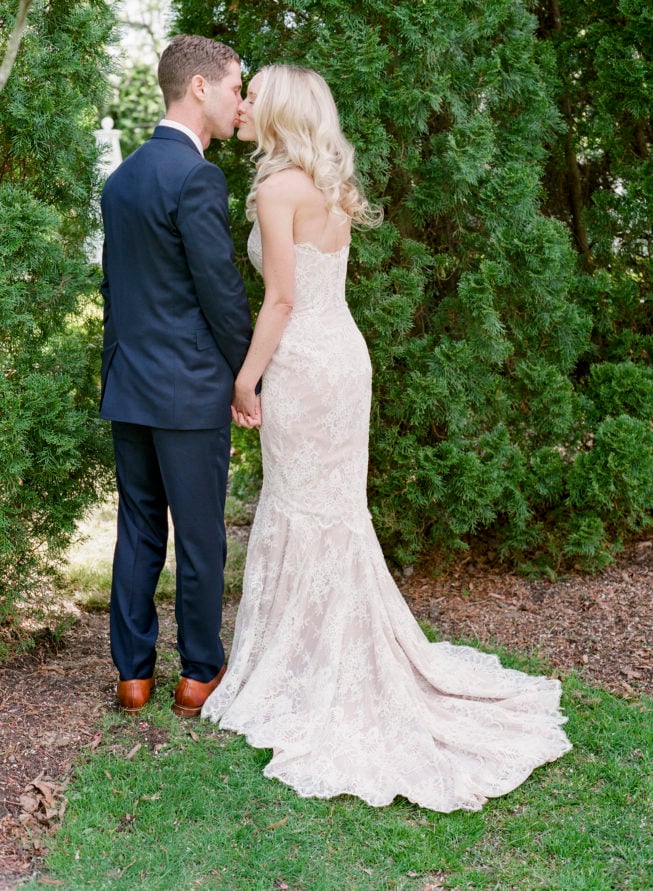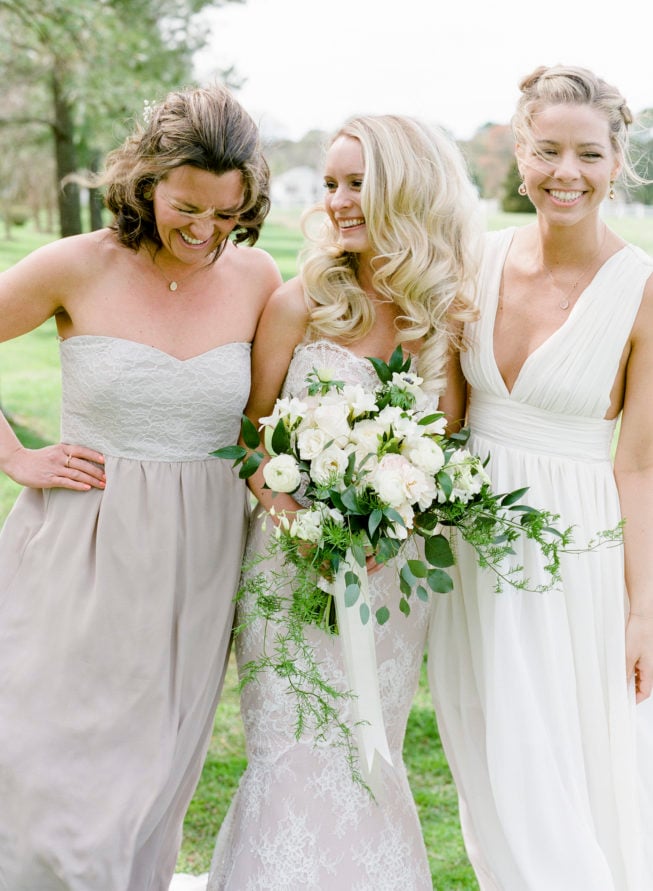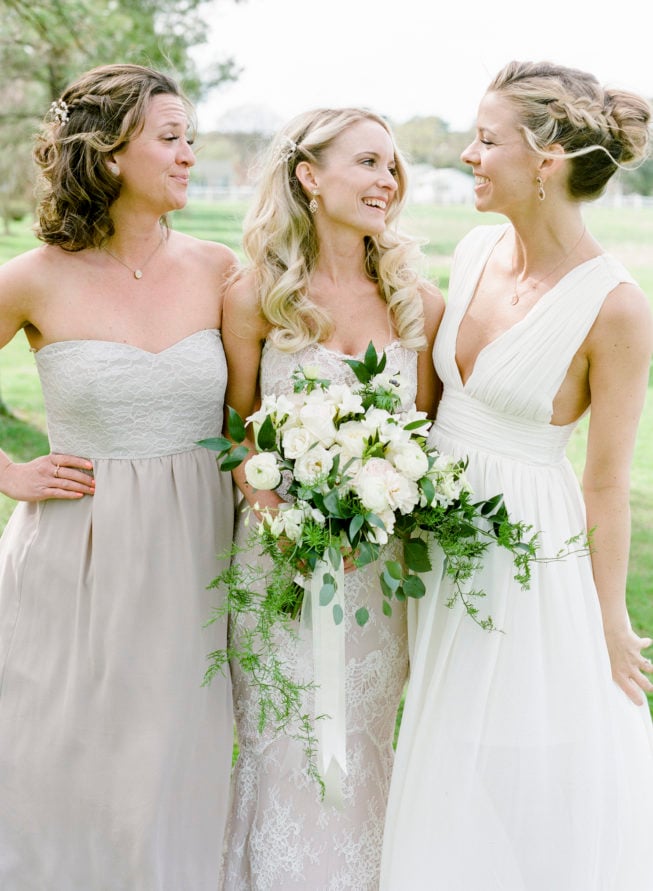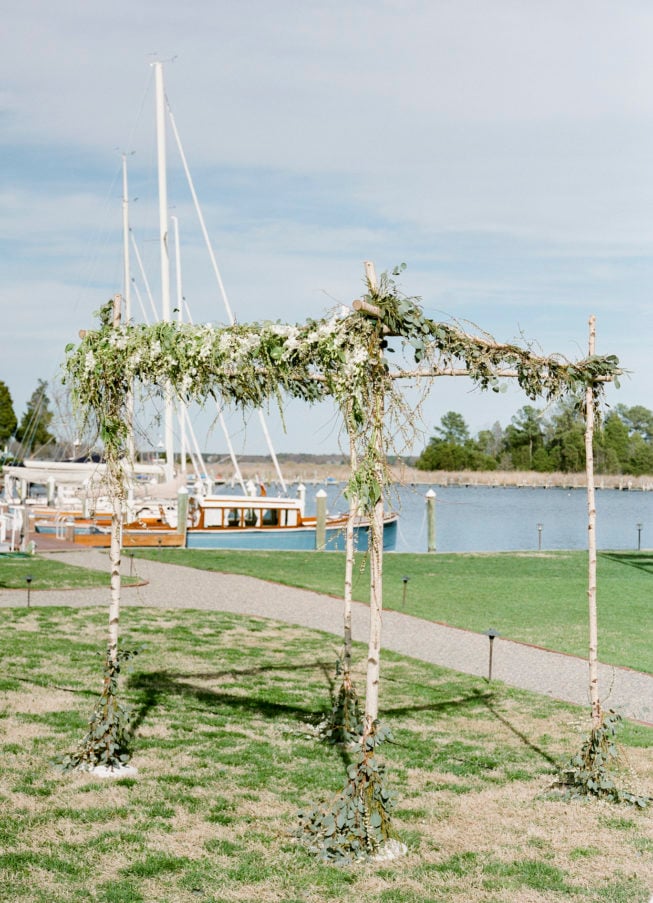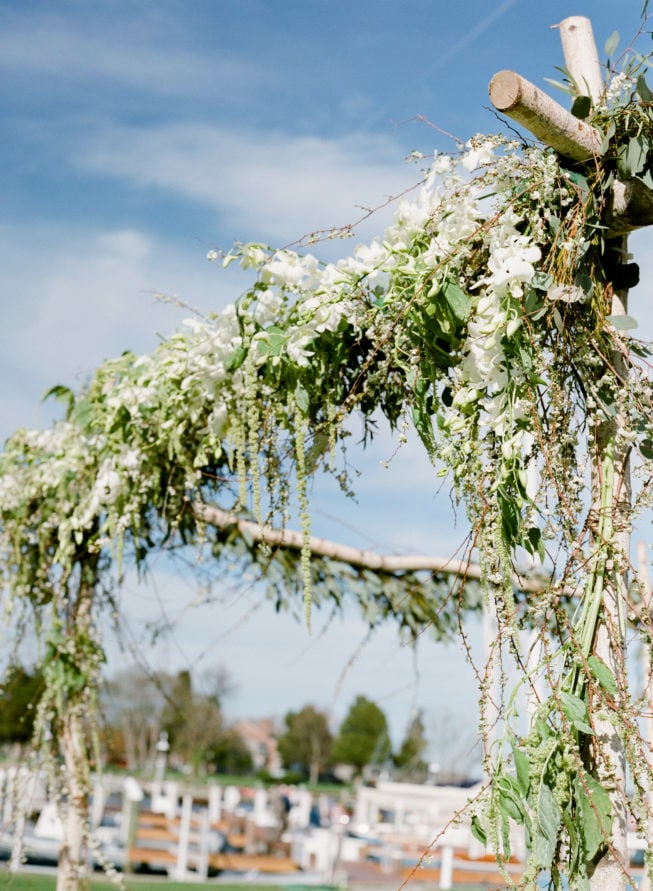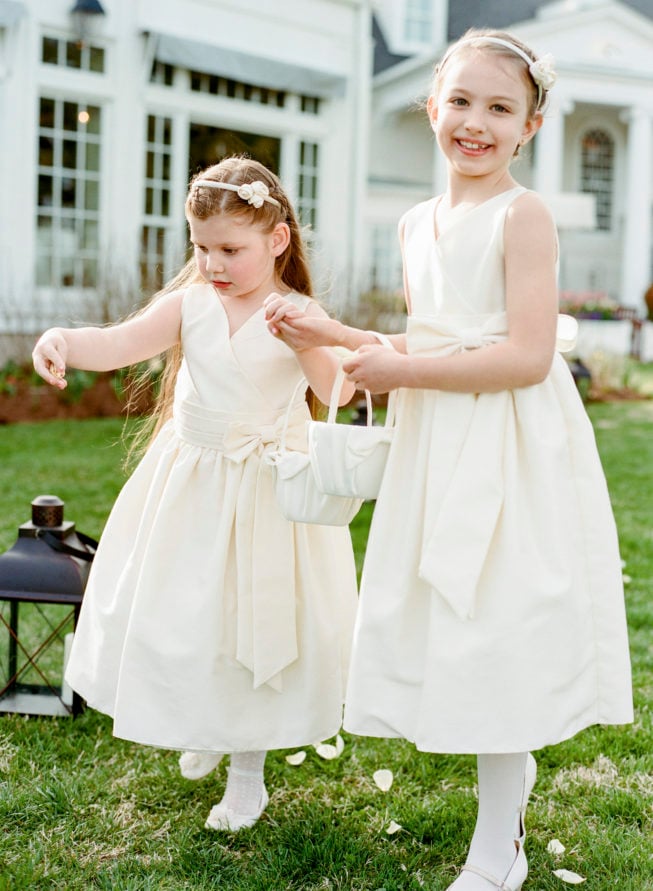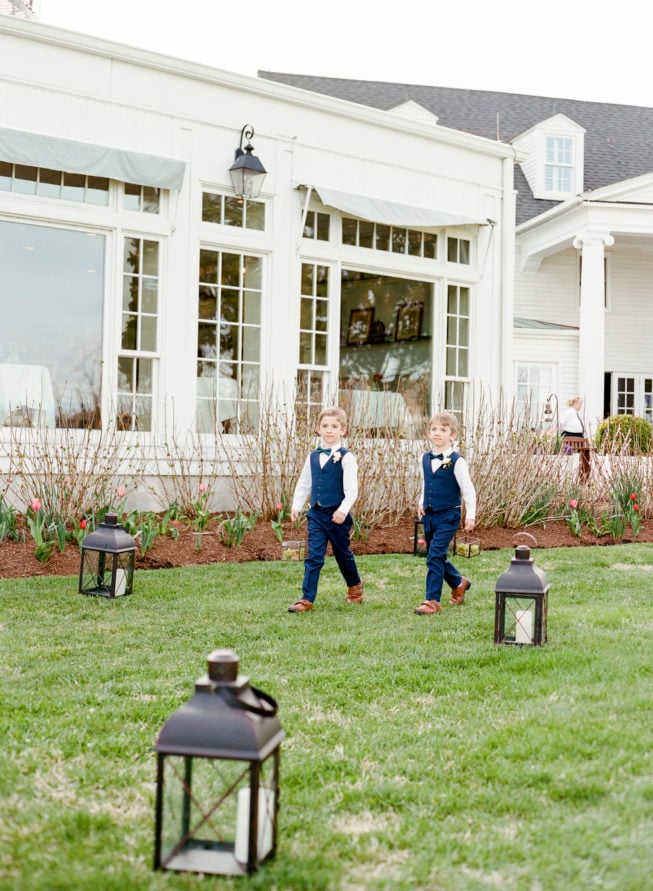 One extra special detail of the day was the bride's sixpence. "My mother put together a book of well wishes from my friends and family," Katie says. Along with the well wishes was an English sixpence gifted from James' mother. "Silver sixpence stopped being minted in 1967," Katie says, " So James' mother saved one to give to his future wife. It just so happened that my grandmother also had a sixpence that each of her daughters and granddaughters have worn in their shoe on their wedding day. I had double the luck and the love!"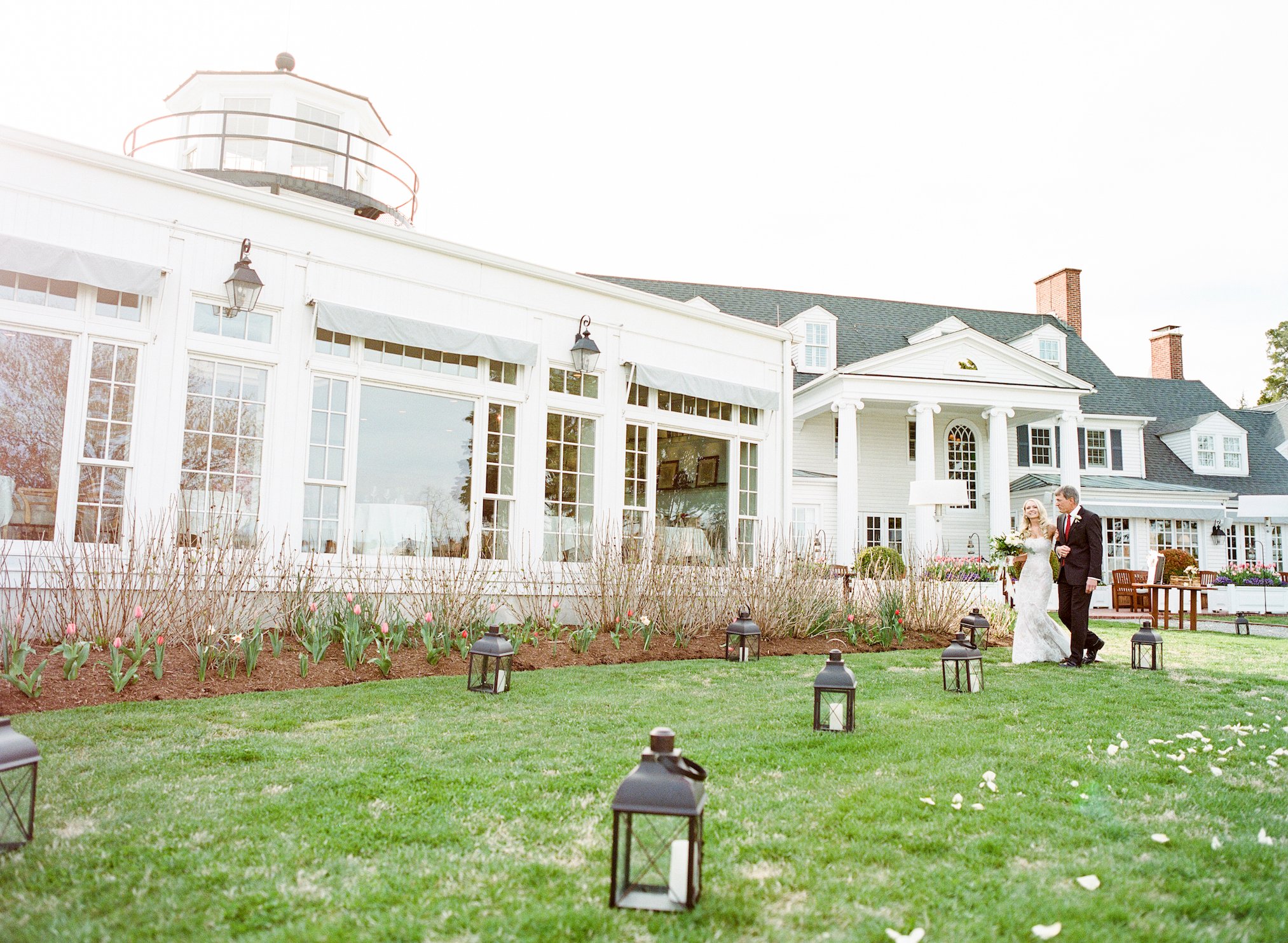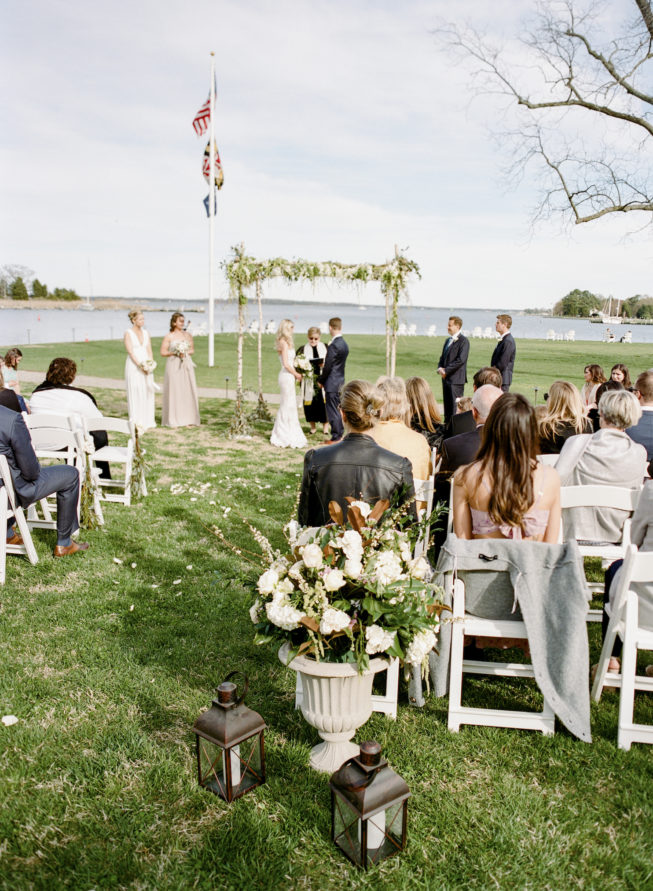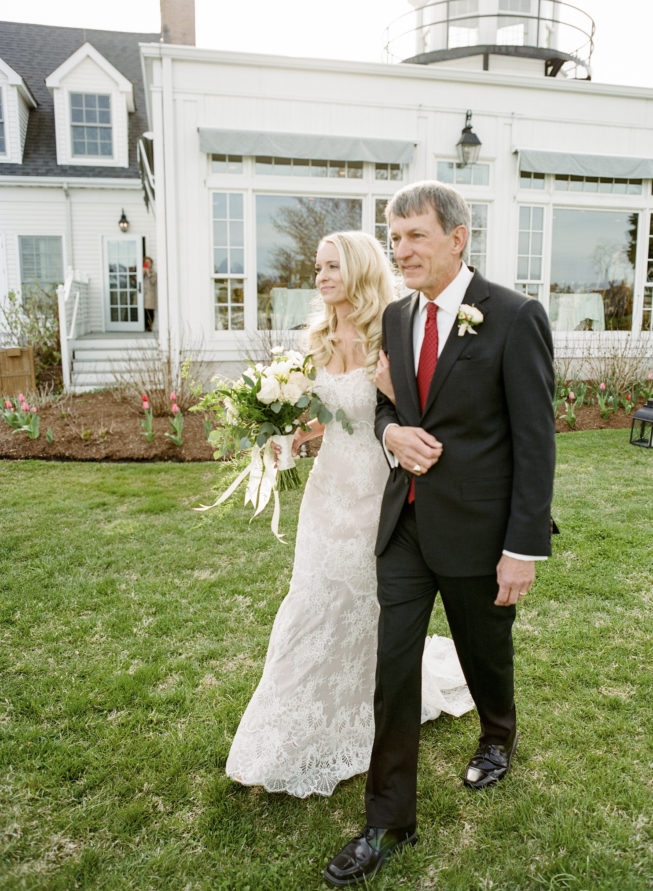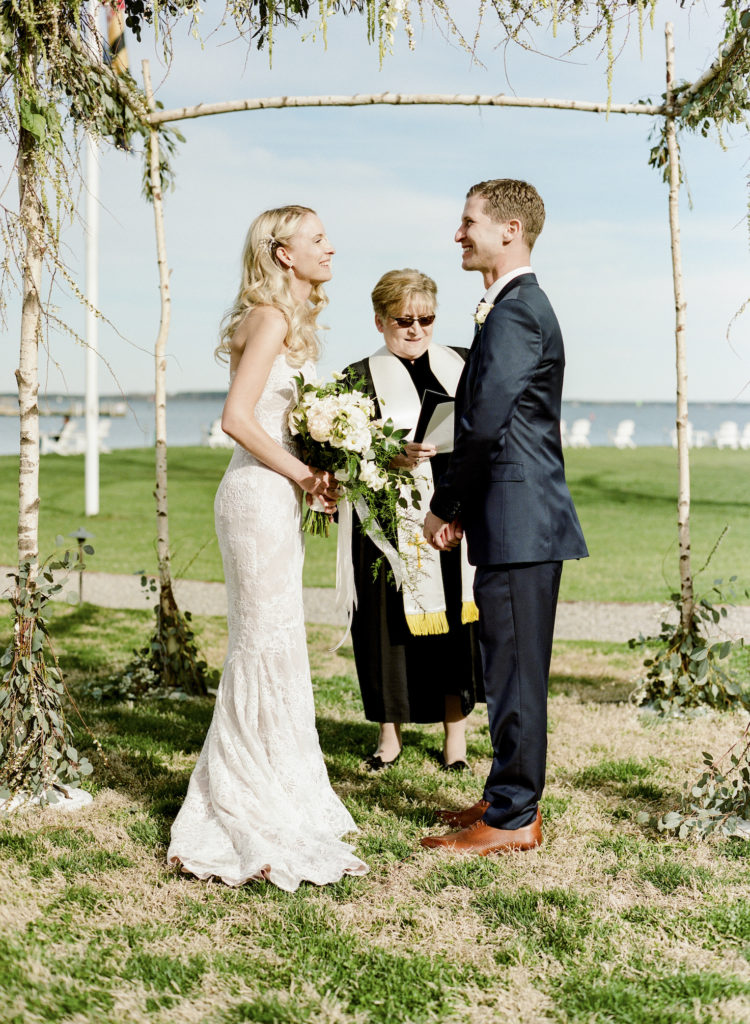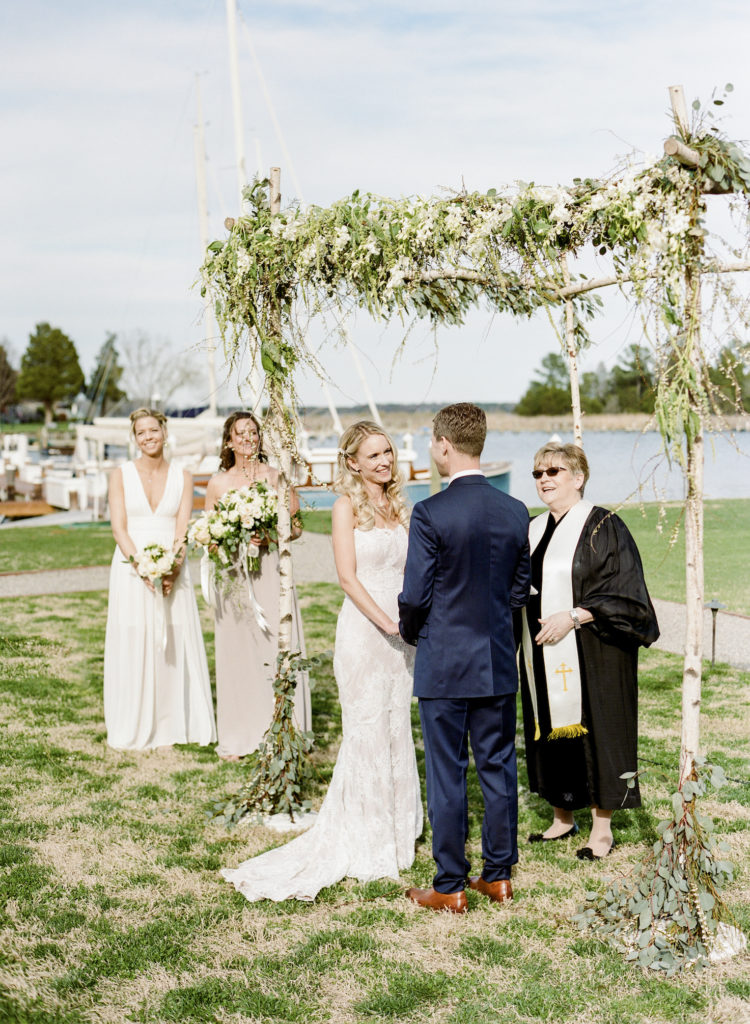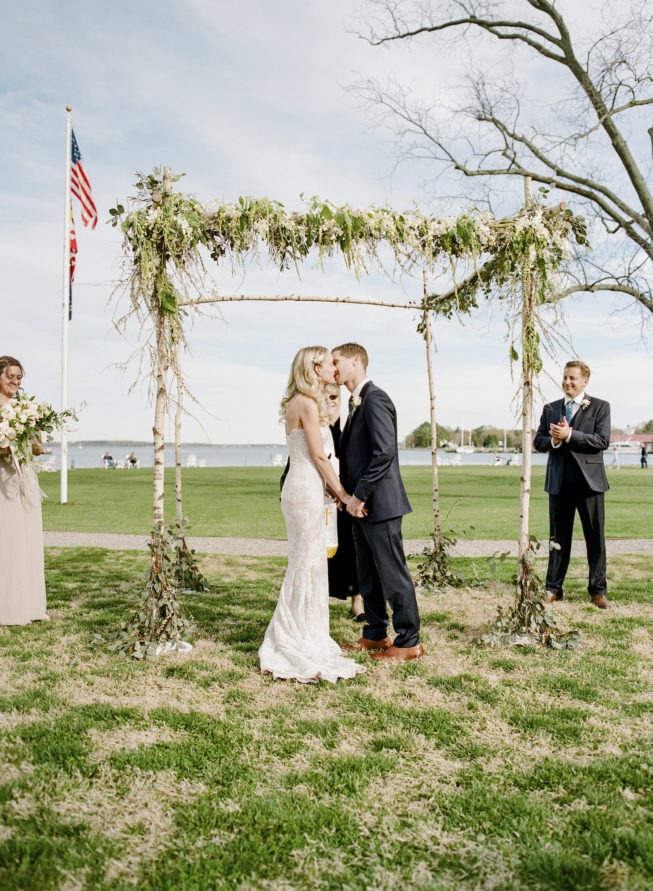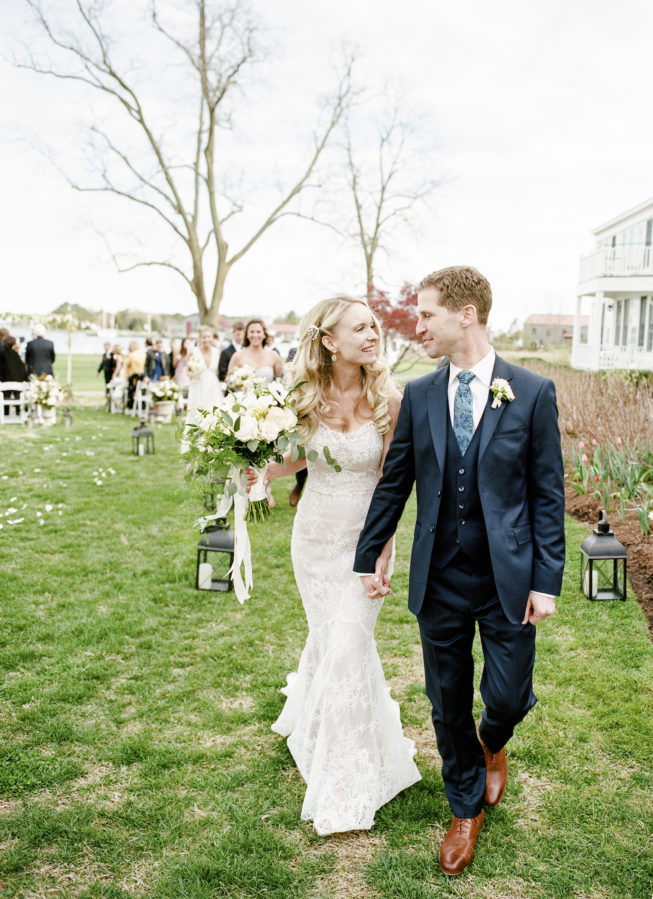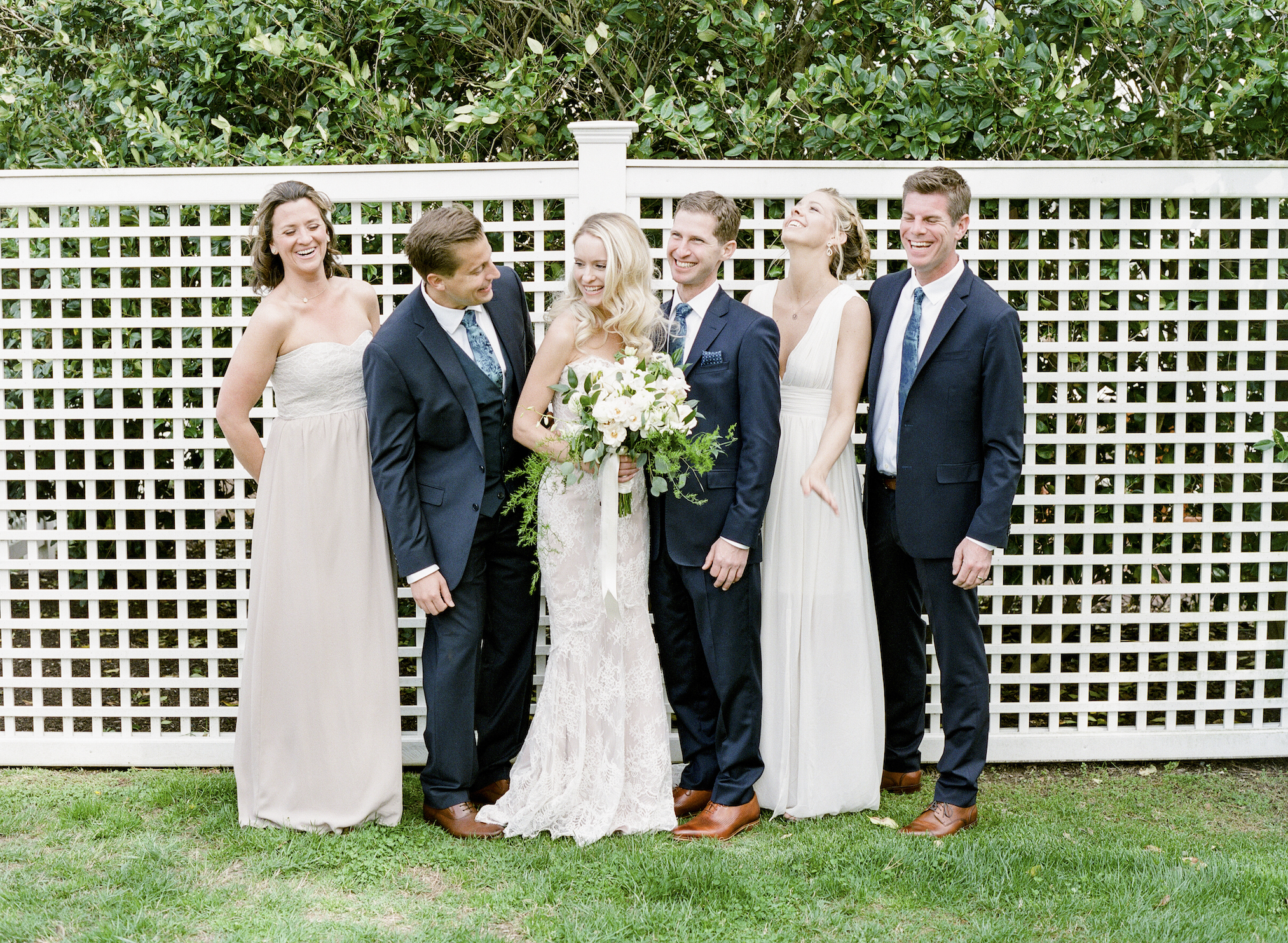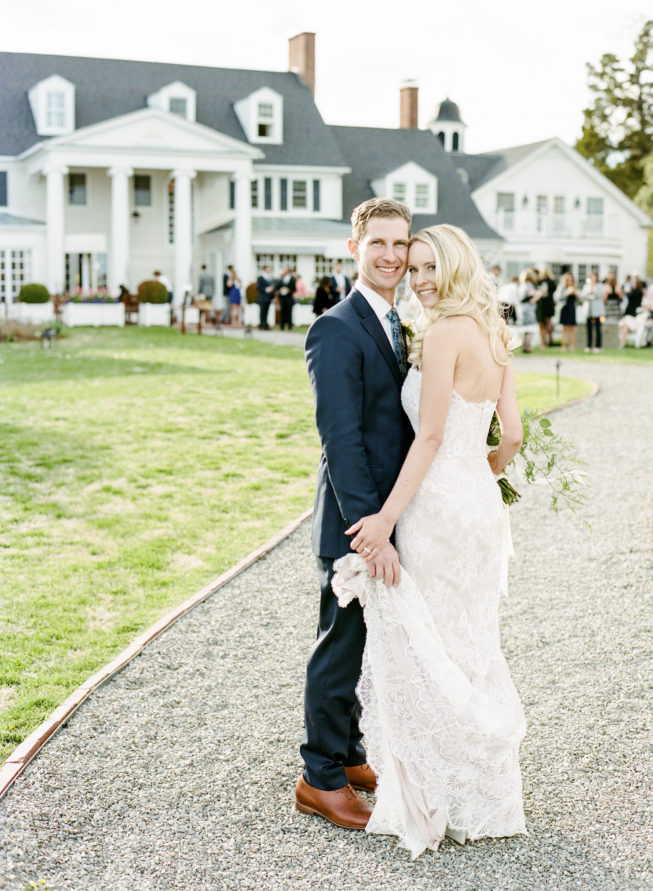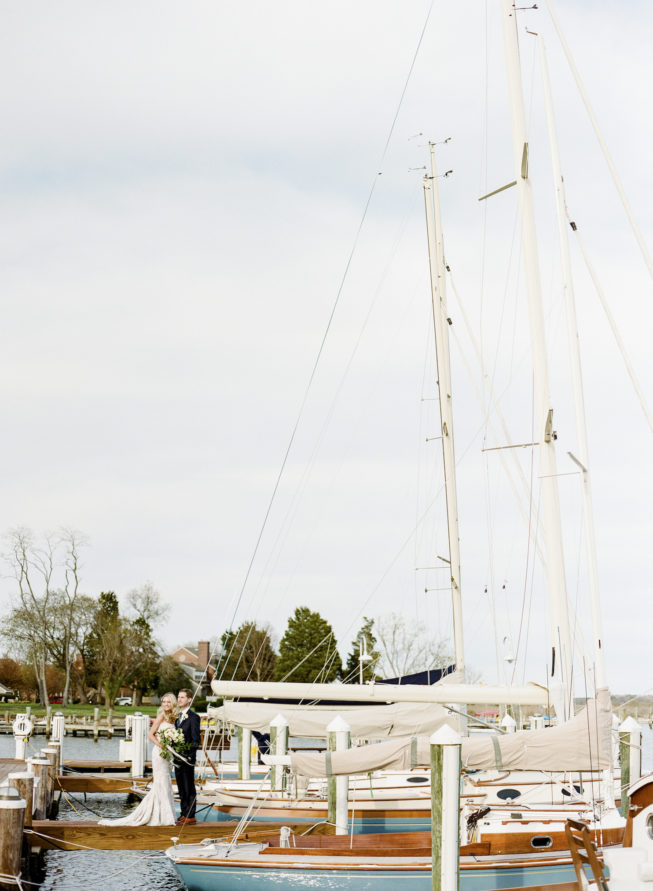 Perfectly complementing her lace gown, Katie carried a whimsical bouquet inspired by willow trees—her favorite.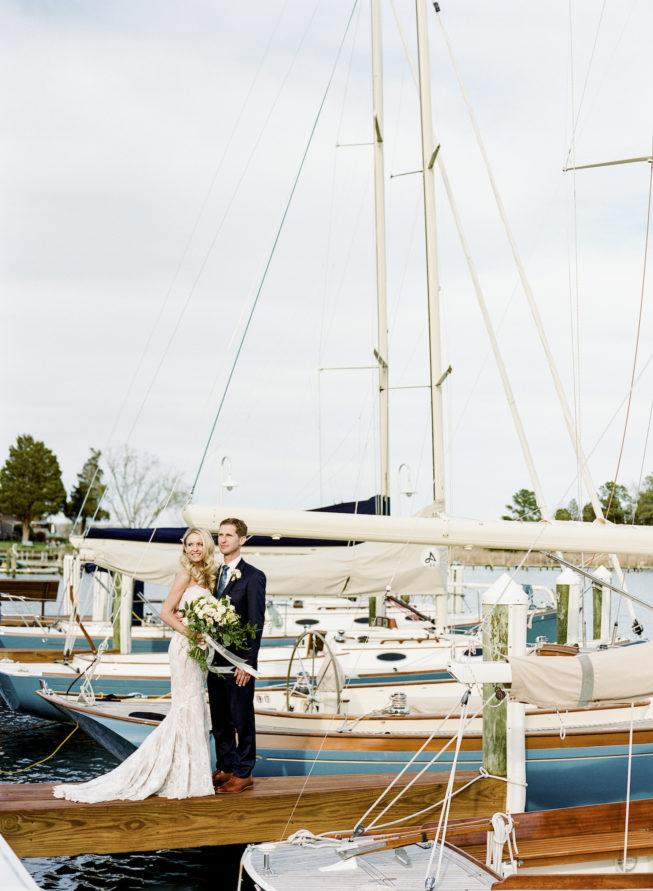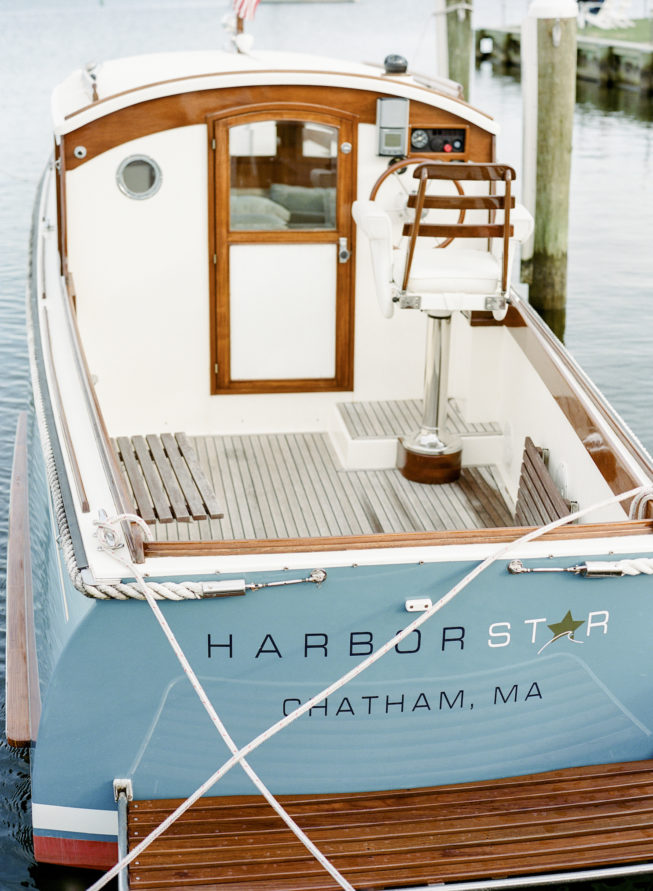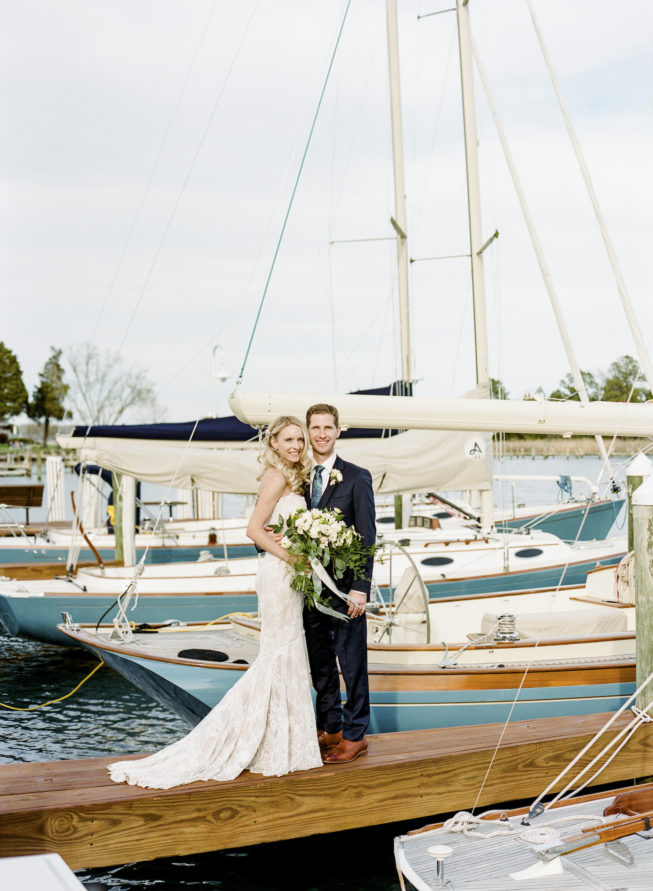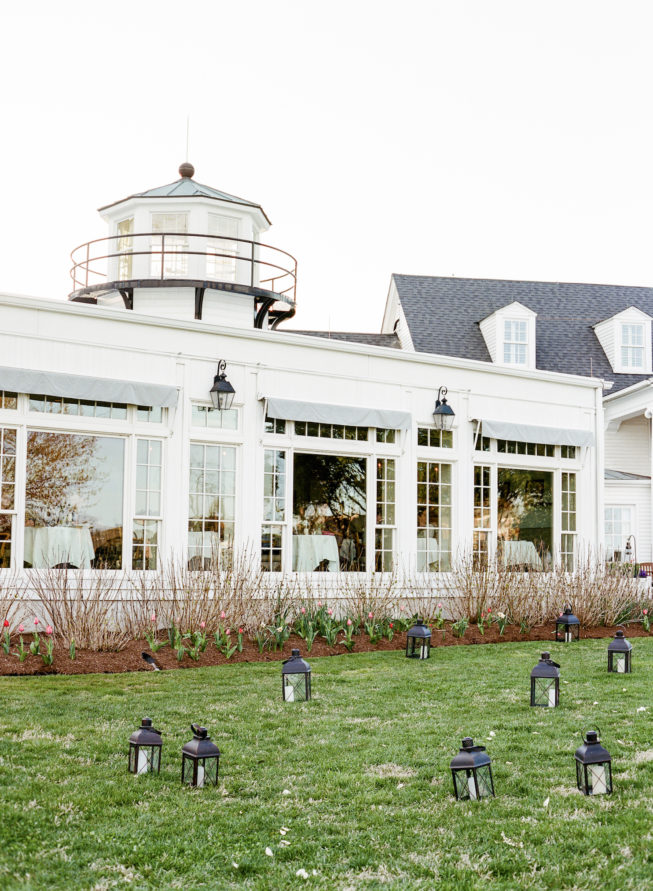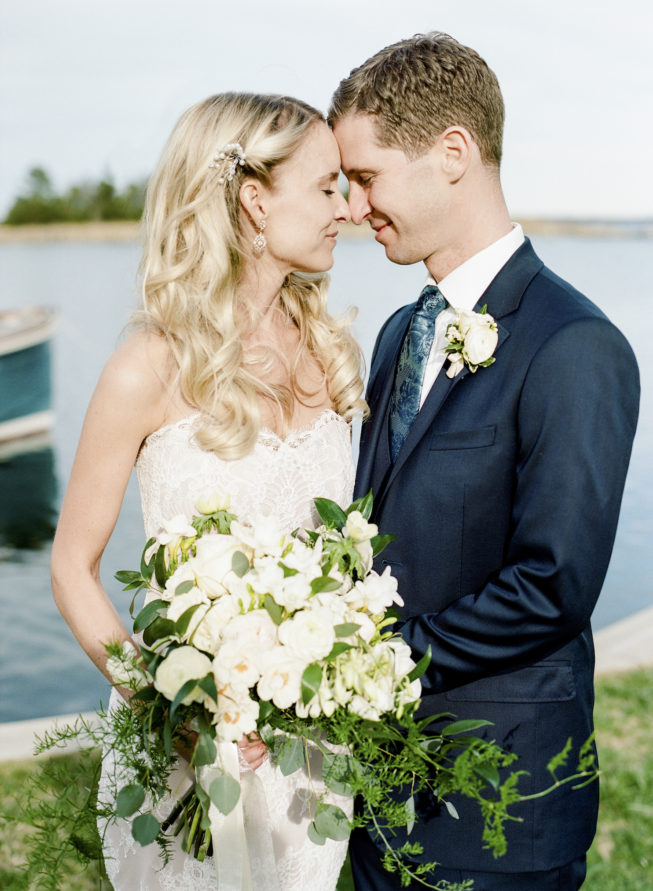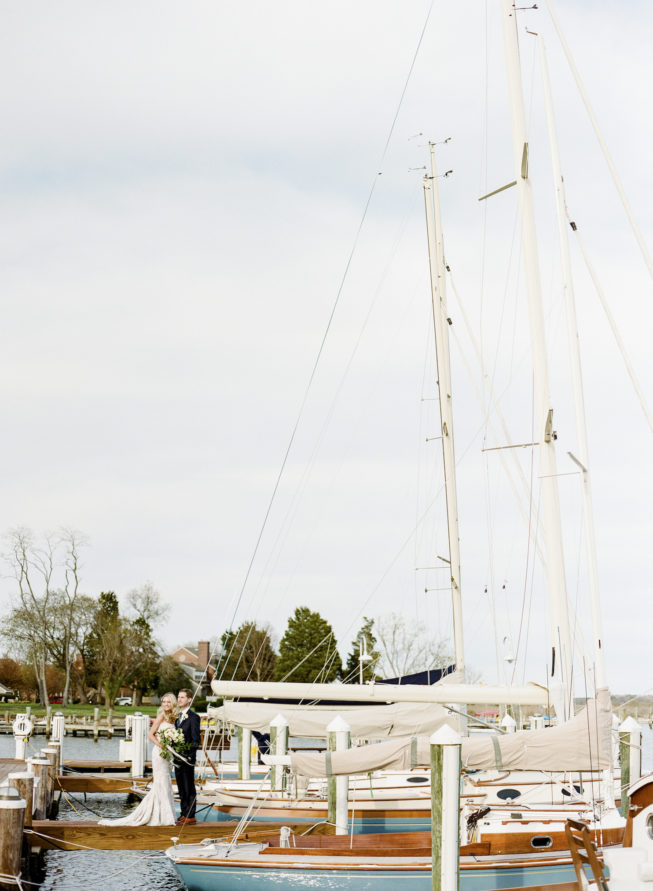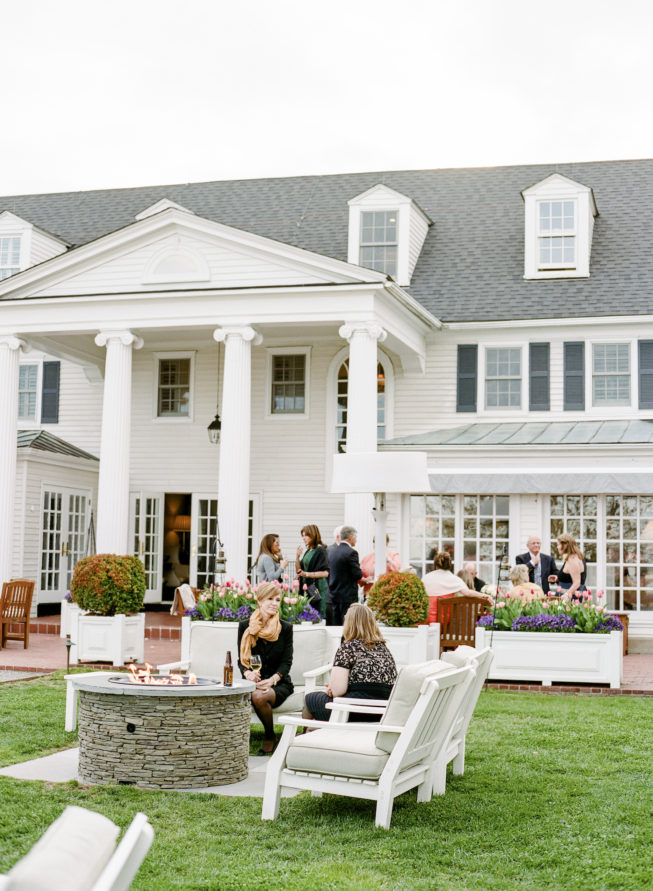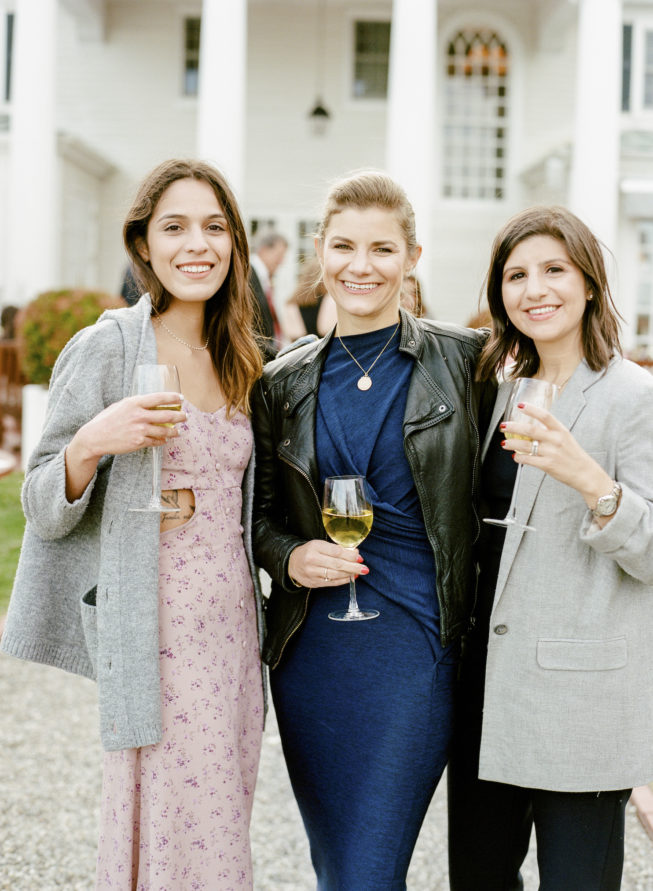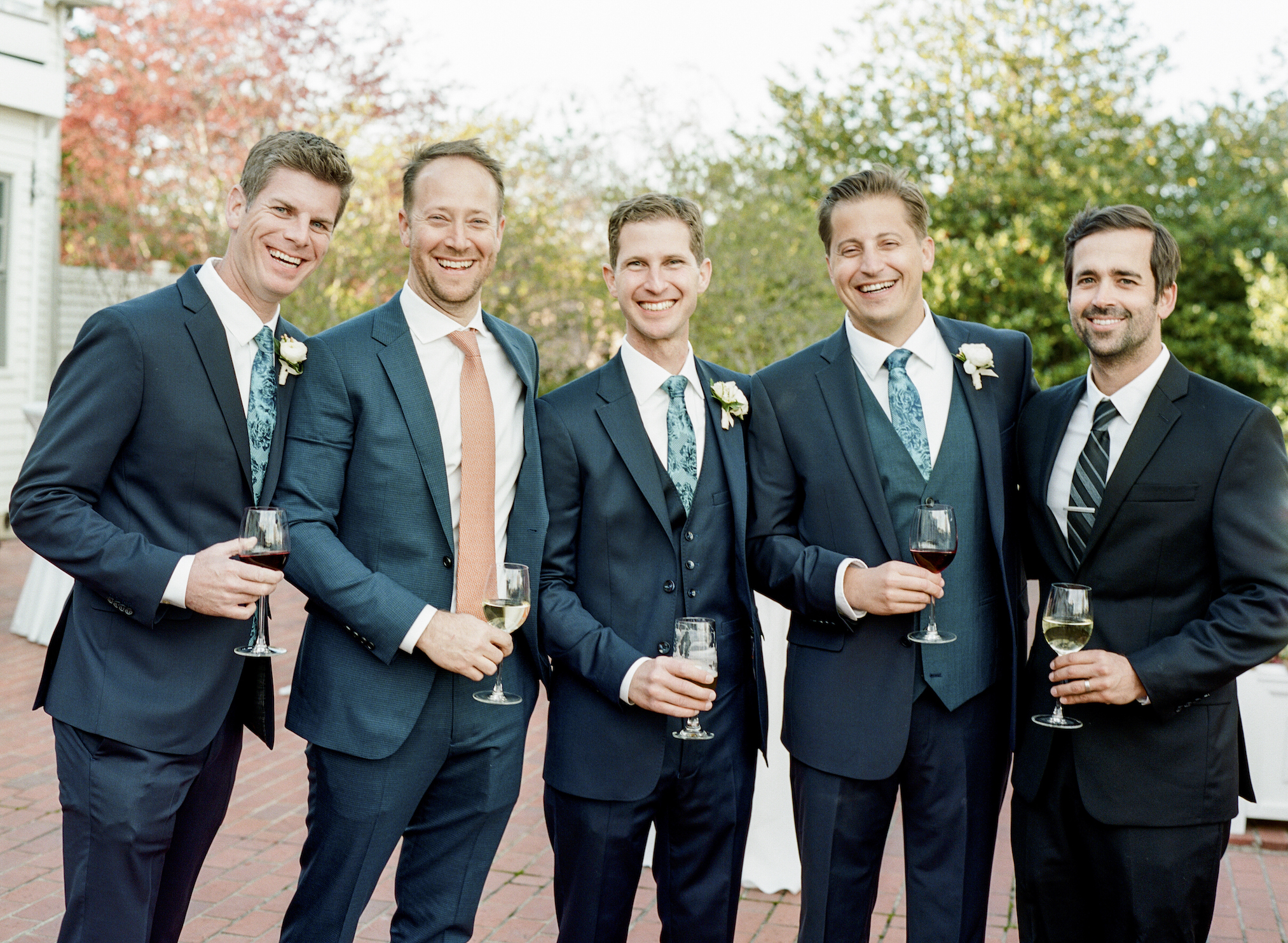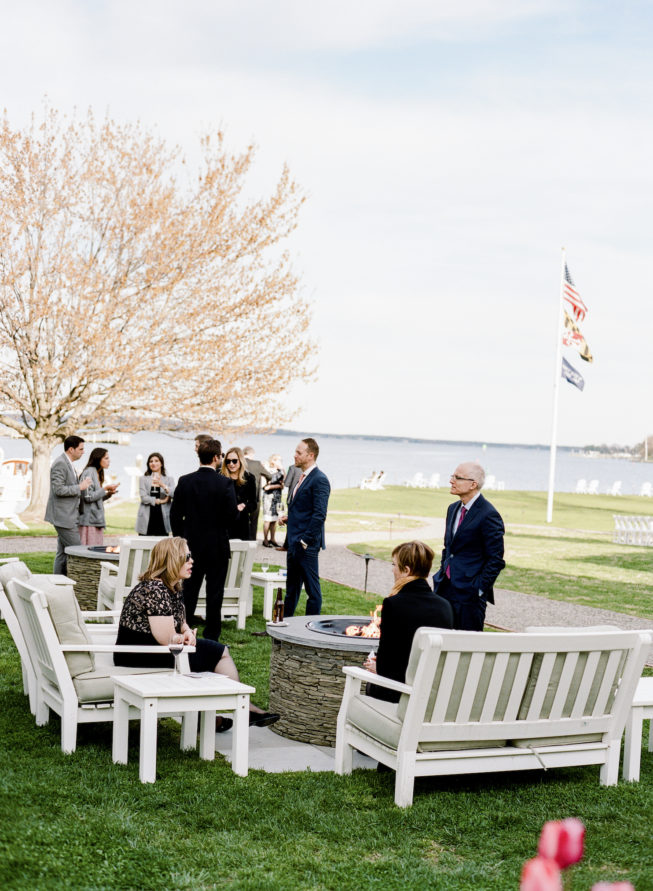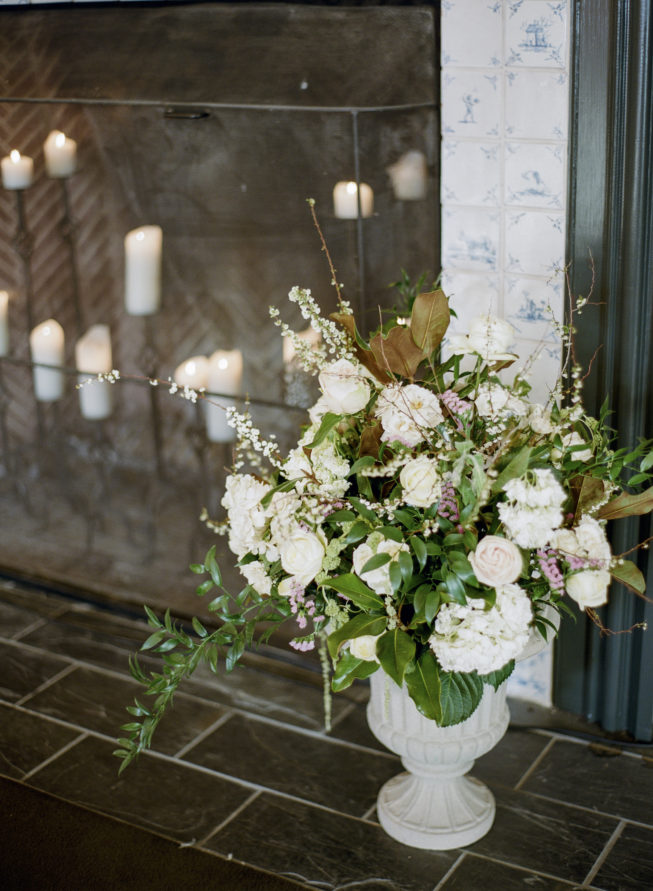 The couple, who aren't big dancers, opted for a single musician to play throughout the evening instead of a larger band or deejay. The reception included a cocktail-style dinner with various food stations and lounge seating throughout.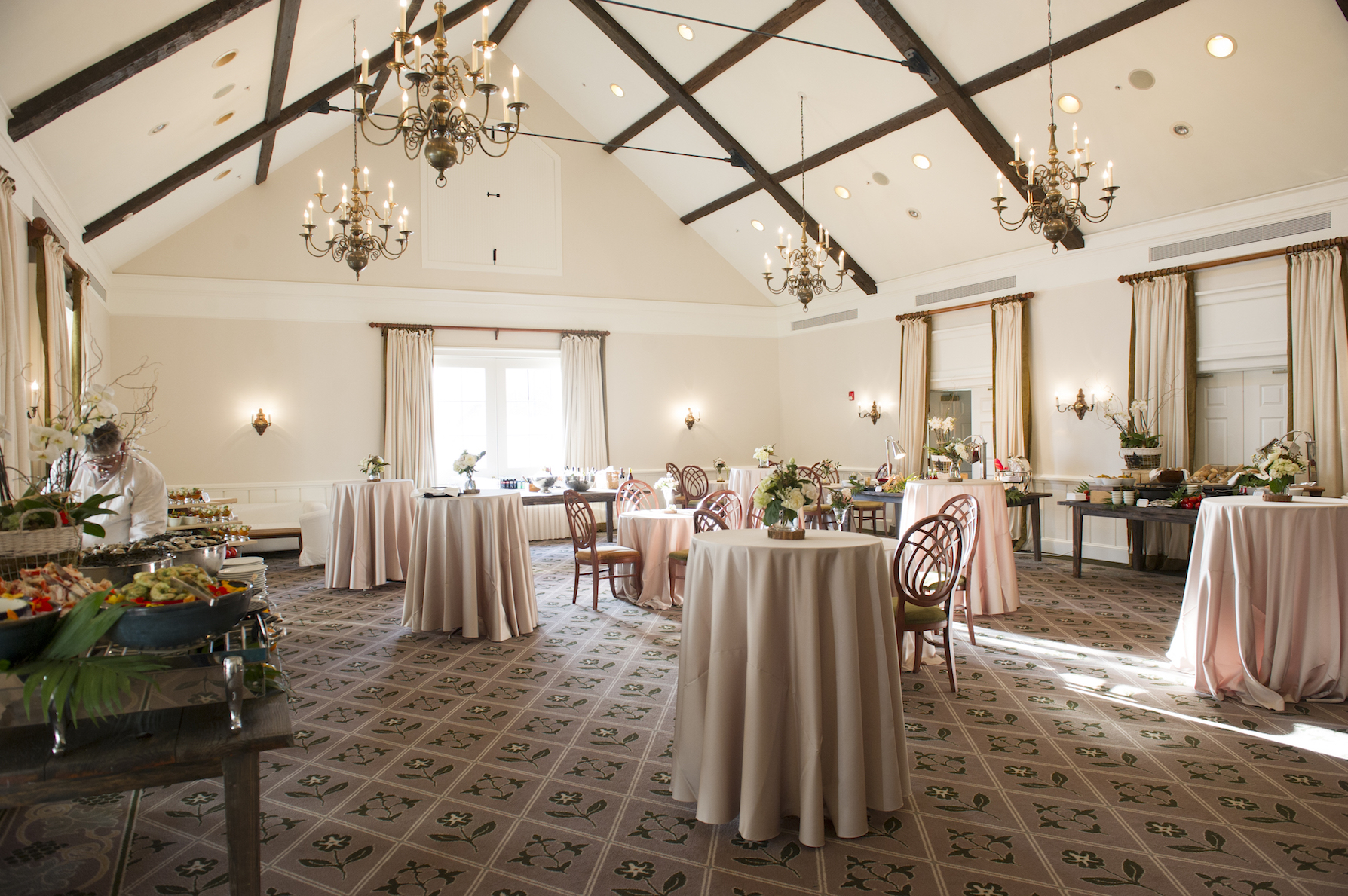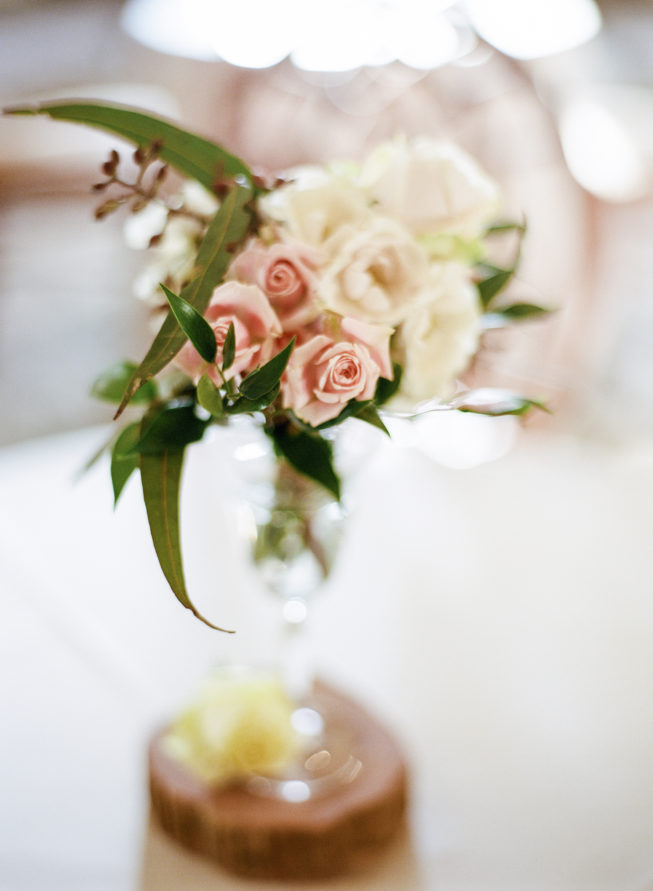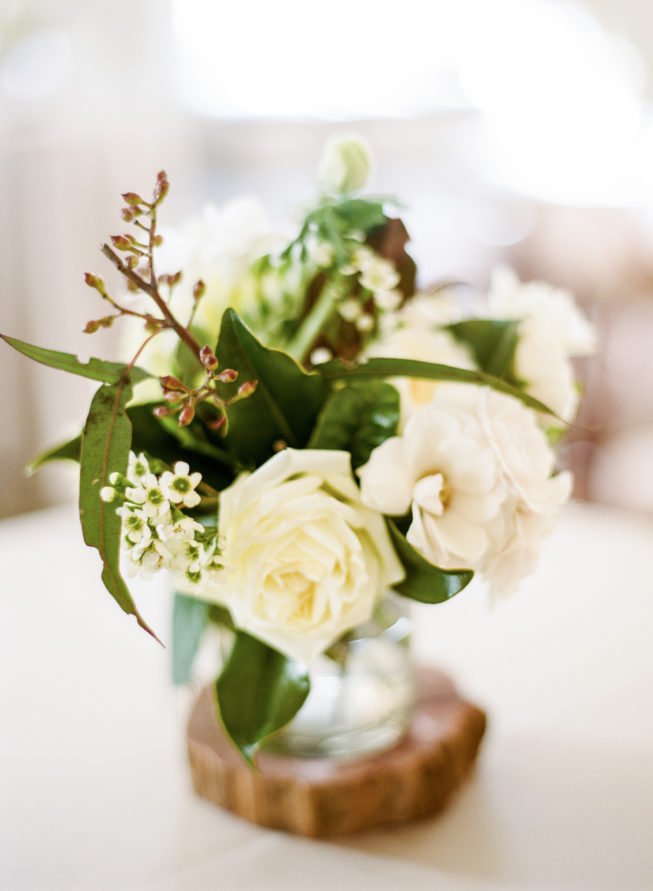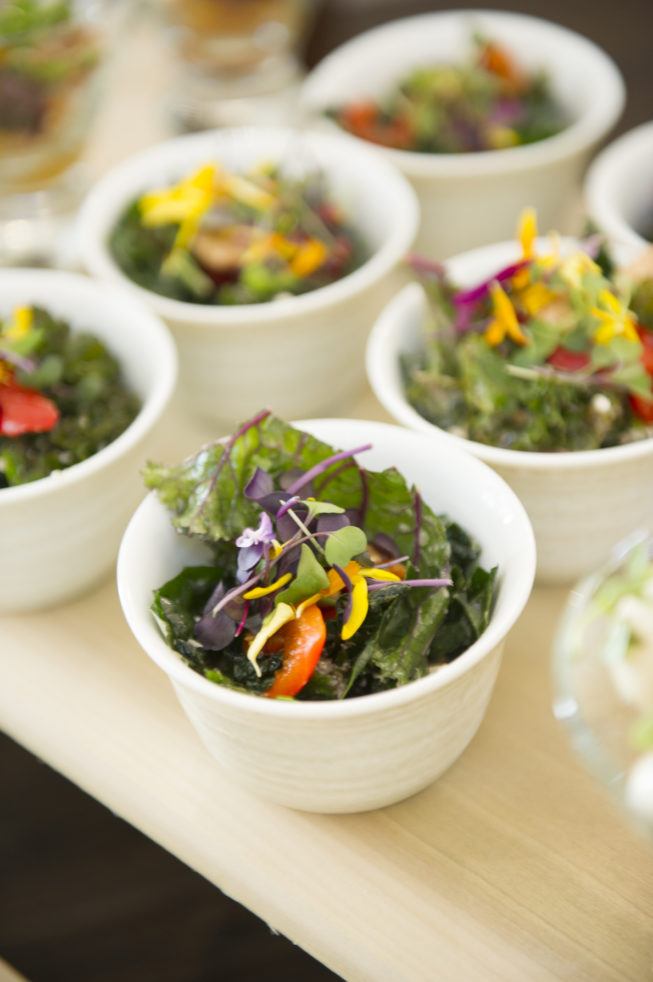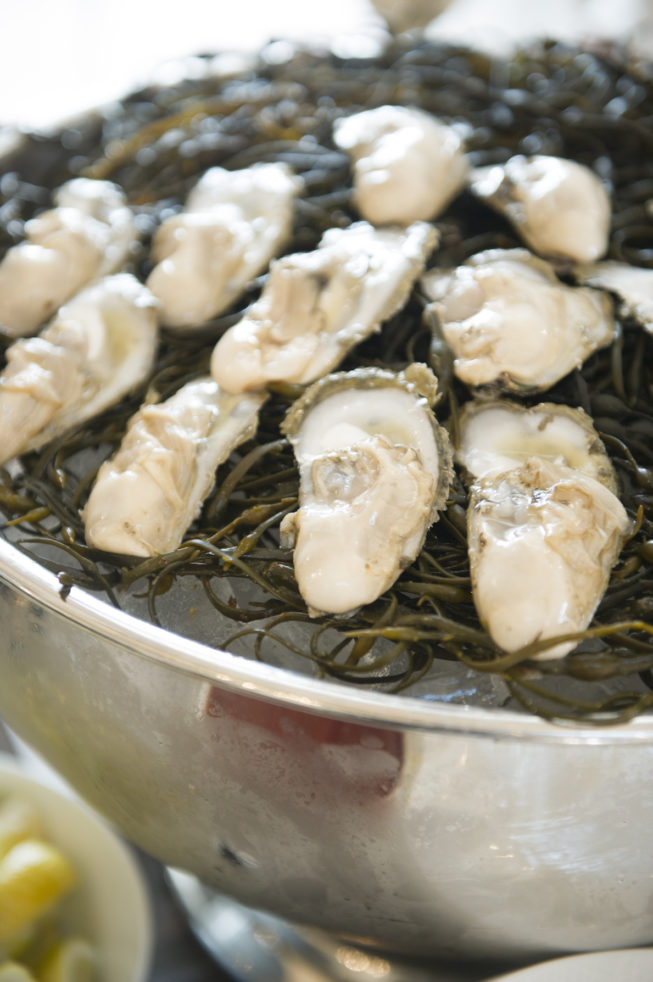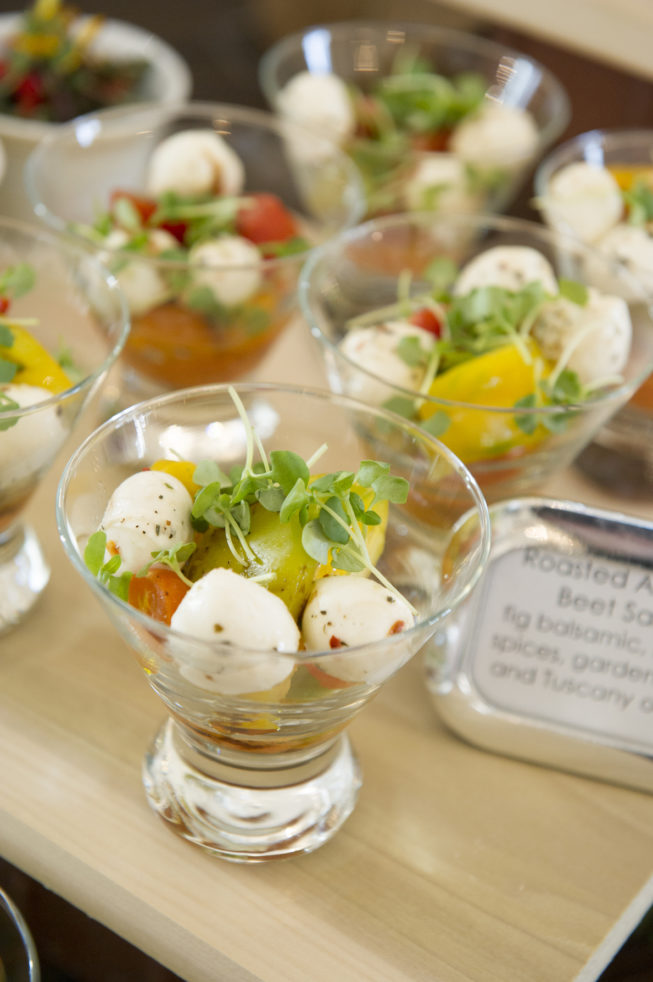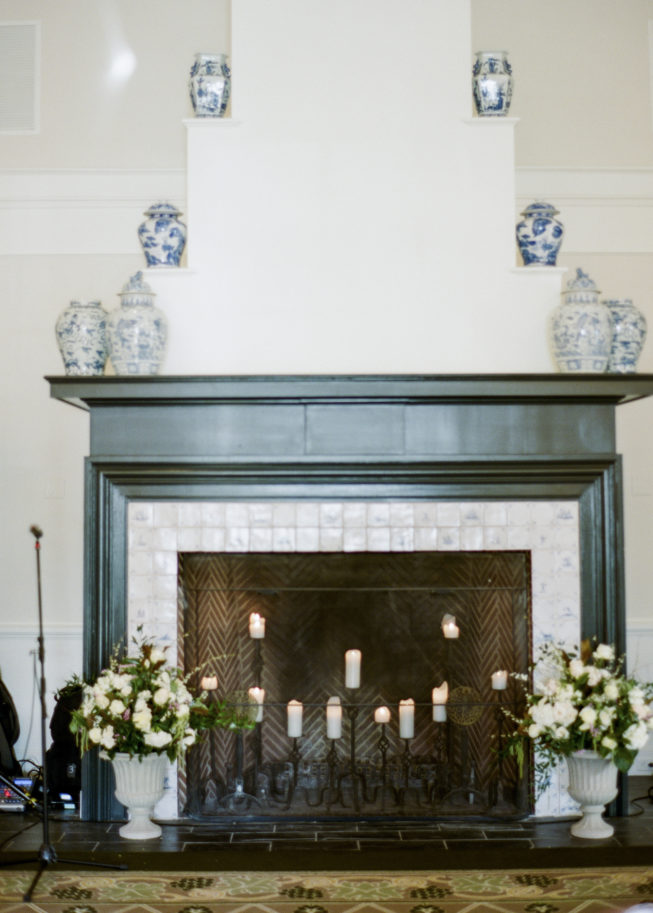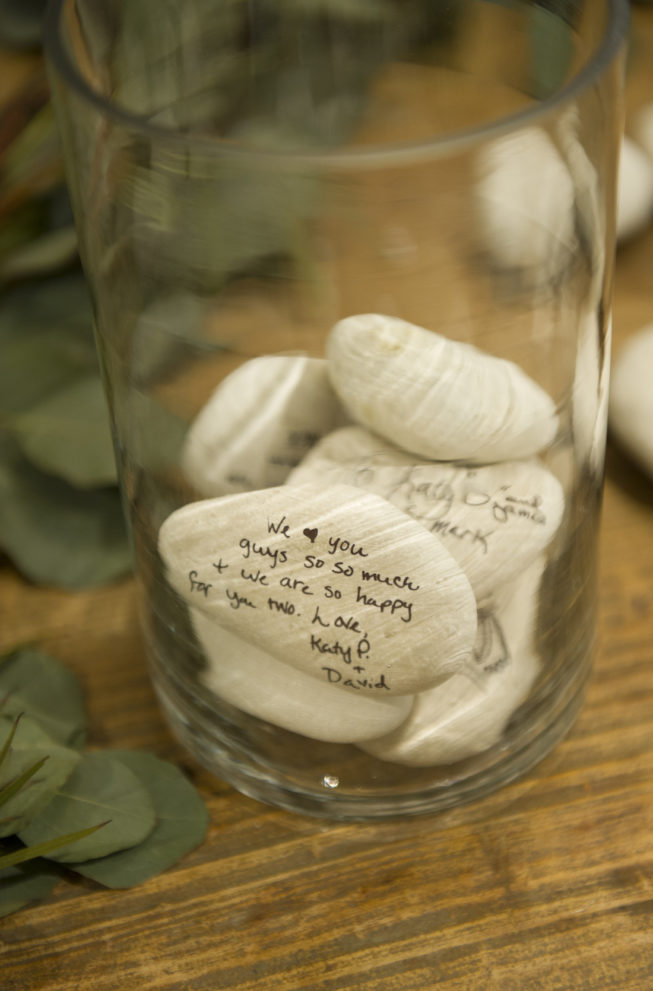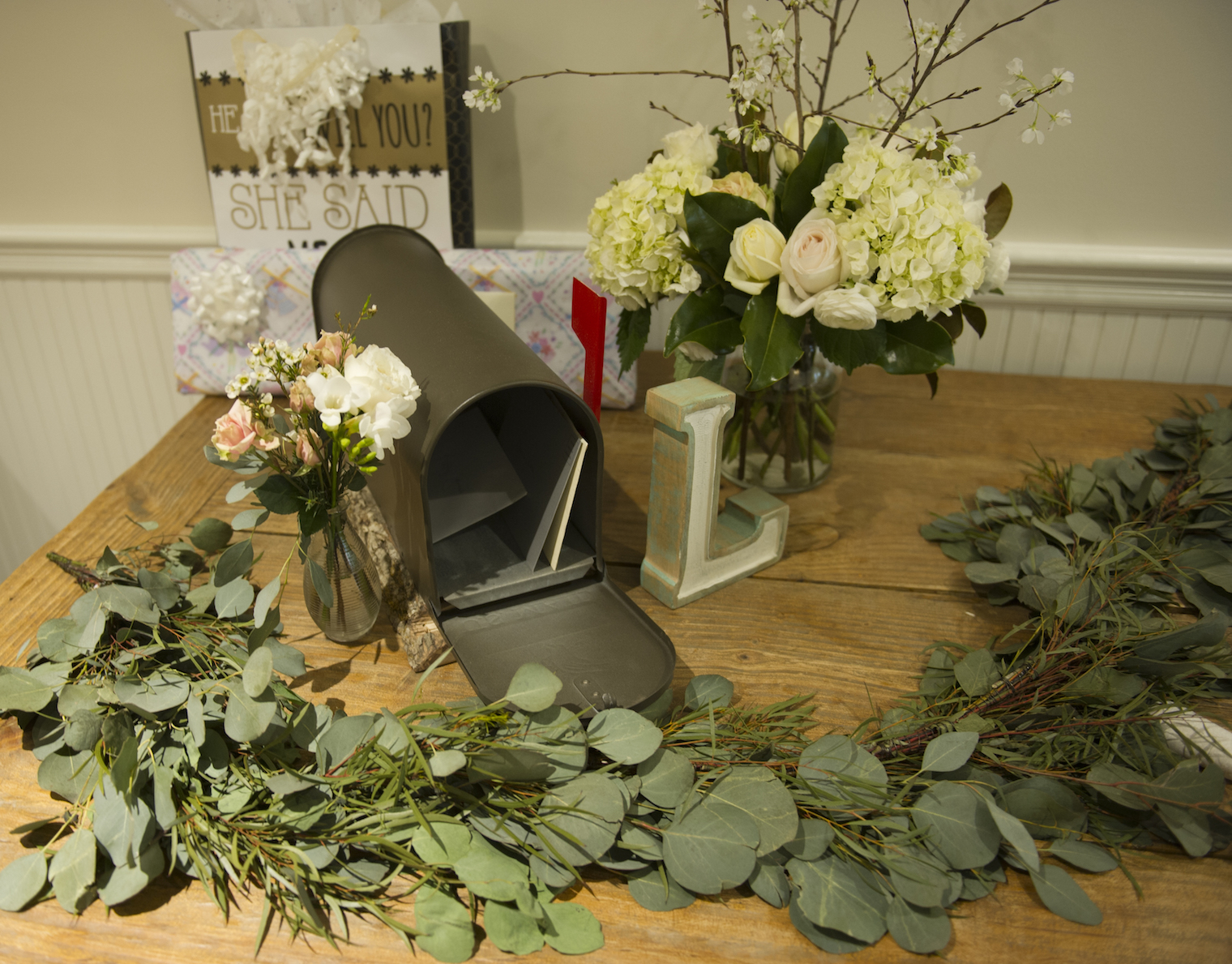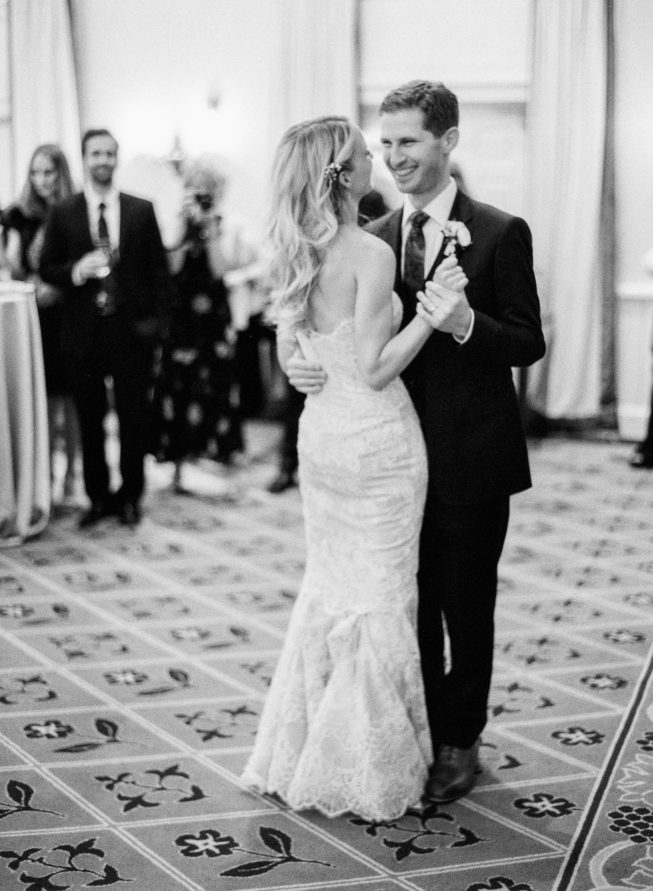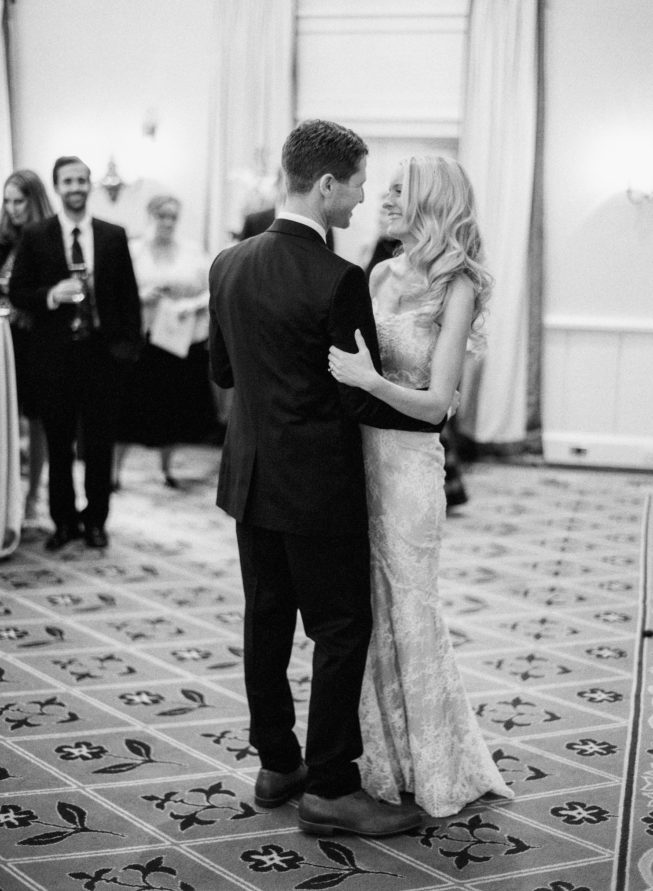 In lieu of a guestbook, the couple included a table of white stones on which guests wrote short messages. Today, the vase of stones sits in the couple's living room as a constant reminder of their loved ones' well wishes. Up next, the couple will enjoy a belated honeymoon in Scotland.
The Vendors
Photographer: Lisa Blume Photography  | Venue & Catering: Inn at Perry Cabin  | Florals:  Seaberry Farms  | Bride's gown: Louvienne, Lovely Bride | Stationery: Flourishing Penguin | Music: Brent Peterson of Brent & Co | Makeup & Hair:  Hair by Leigh Rieley. Immortal Beloved | Ring Boxes: MRS. Box | Film Lab: Indie Film Lab | Film Supplier: Film Supply Club