One of the strangest houses in Washington is for sale.
Jill Schwartz of Compass began privately marketing the "mushroom house" at 4949 Allan Road in Bethesda's Westgate neighborhood this week. It does not have an official price tag yet, but once she puts it on the open market, she says it will be listed for "north of $1.55 million."
"There's nothing about this that is similar to a typical listing," says Schwartz. "But there's a buyer for every home."
Between the main house and its separate one-bedroom apartment, the home has a total of six bedrooms, four bathrooms, and two half-baths. The fact that it looks better suited to a Lord of the Rings set than a leafy street in an upscale suburb is exactly what attracted its current owner, Brian Vaughn.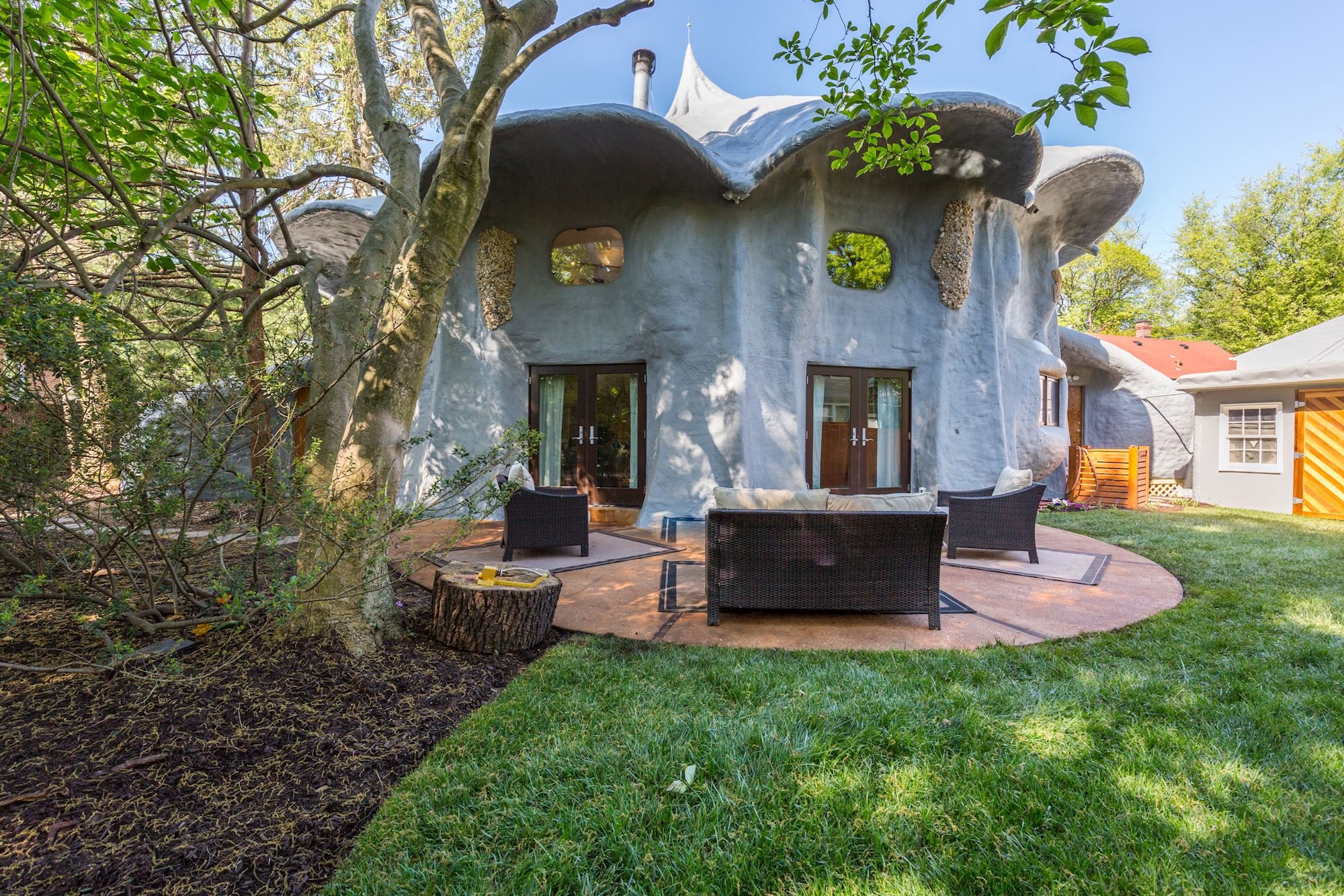 "I hate traditional. It's boring. I live in Bethesda for crying out loud—it's like the microcosm of tight-ass traditional," says Vaughn, president of computer services company ShipShape IT. "I thought it would just be a fun place for parties, and my daughter was 11 or 12 when I bought it. She was nuts for it. She just absolutely loved it."
The home's potential appeal to buyers' children is not lost on Schwartz, who's planning several kid-focused events in the space, including a book reading with a local author and possibly a Smurf-themed costume party. "It's the consummate hide-and-go-seek challenge," she says. "Everywhere you go, there's like another nook and cranny and secret passage."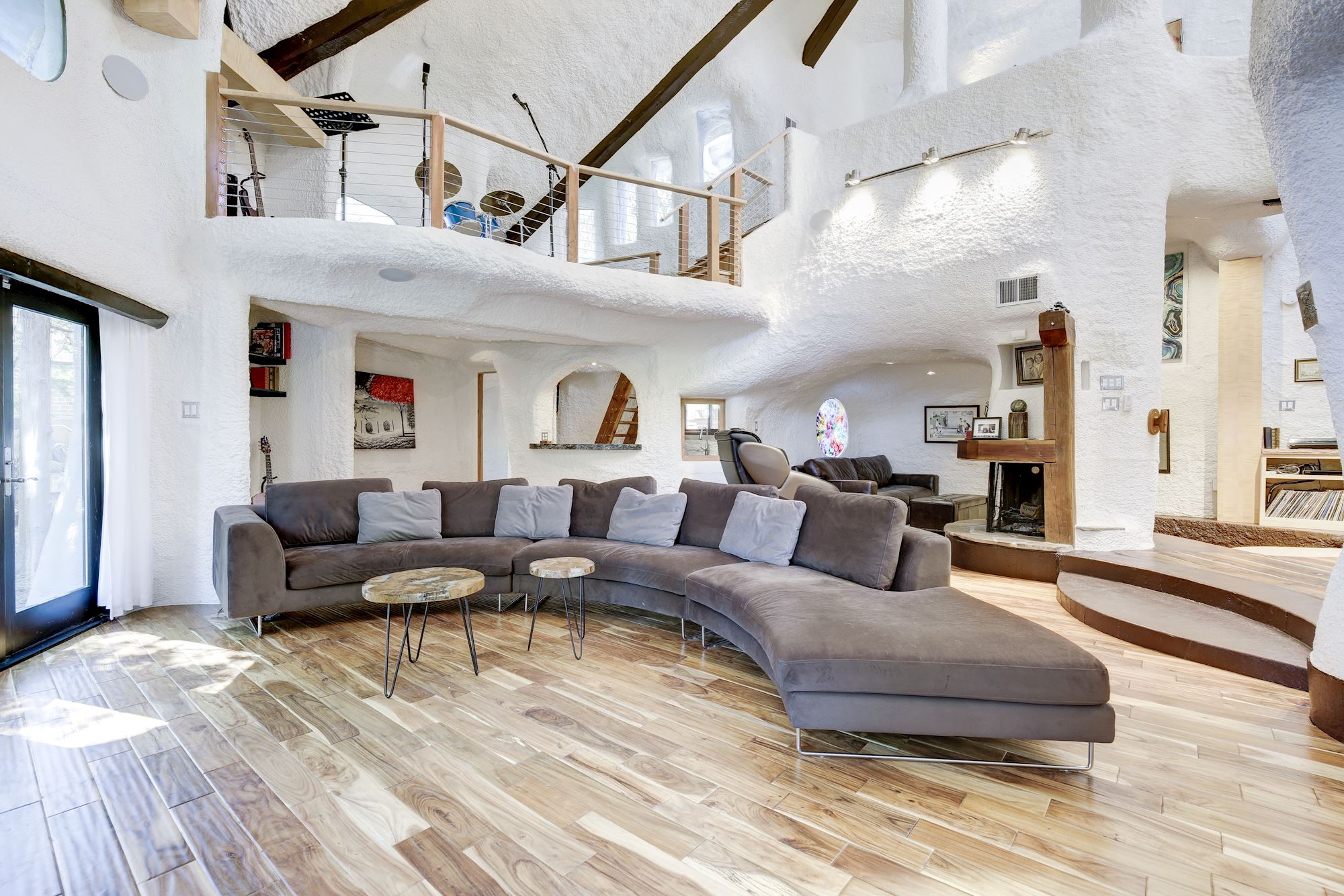 The place didn't always evoke an oversized toadstool. The original, ordinary house was built in 1923. Then Edward and Frances Garfinkle bought it, and in the 1970s hired futurist architect Roy Mason to enlarge and redesign the house. He used polyurethane foam to create its curvy shape.
After Vaughn bought it, he spent more than a year renovating, including remodeling the kitchen, updating its plumbing and electrical, adding a loft above the living room, and digging out the basement to raise its ceiling height to eight-and-a-half feet. The home had been on the market for six months before Vaughn made an offer in the spring of 2015. It was initially listed for $1.2 million; he paid $920,000.
"I really enjoy living there. But it's more house than I wanted, and the renovation was more expensive than I was counting on," he says. Still, he adds: "If it does sit on the market, I'm very comfortable staying. I don't need to sell it."