If you find yourself at Capitol One Arena this summer, refrain from getting Dippin' Dots (I know, it's hard) and instead, save room for Japanese-inspired soft-serve at Bantam King.
The Penn Quarter ramen joint, run by the folks behind Daikaya, debuts its walk-up window today. On the menu? Vanilla soft-serve with wild toppings like tahini and olive oil.
Last year, chef Katsuya Fukushima sold ice cream floats and chicken-skin ice cream sandwiches from the window. This year, his creations include the 24-Karat Gold, aka the Bruno Mars, which is a nod to the Japanese trend of putting gold foil on ice cream. It comes topped with a "liquid gold" combo of olive oil and honey, and, yes, a piece of gold foil. The effect is both savory and sweet, with the weight of the olive oil offset by the ice cream and honey.
The sesame-banana-caramel is as it sounds—soft-serve topped with tahini-caramel sauce and banana puree, then sprinkled with ground sesame seeds and banana chips. It tastes a little like a banana split, but with a twist from the tahini.
My favorite was the Honey Boo Boo, which comes topped with honey-butter chips, a popular Korean snack. If you like sweet and salty combos, you'll love the contrast of the crispy potato chips with the honey, butter, and ice cream.
There are two float-like options: a Kona coffee affogato—like a more grown-up frappuccino—and the Honeydew, which pairs Japanese melon cream soda with soft-serve and a slice of fresh honeydew.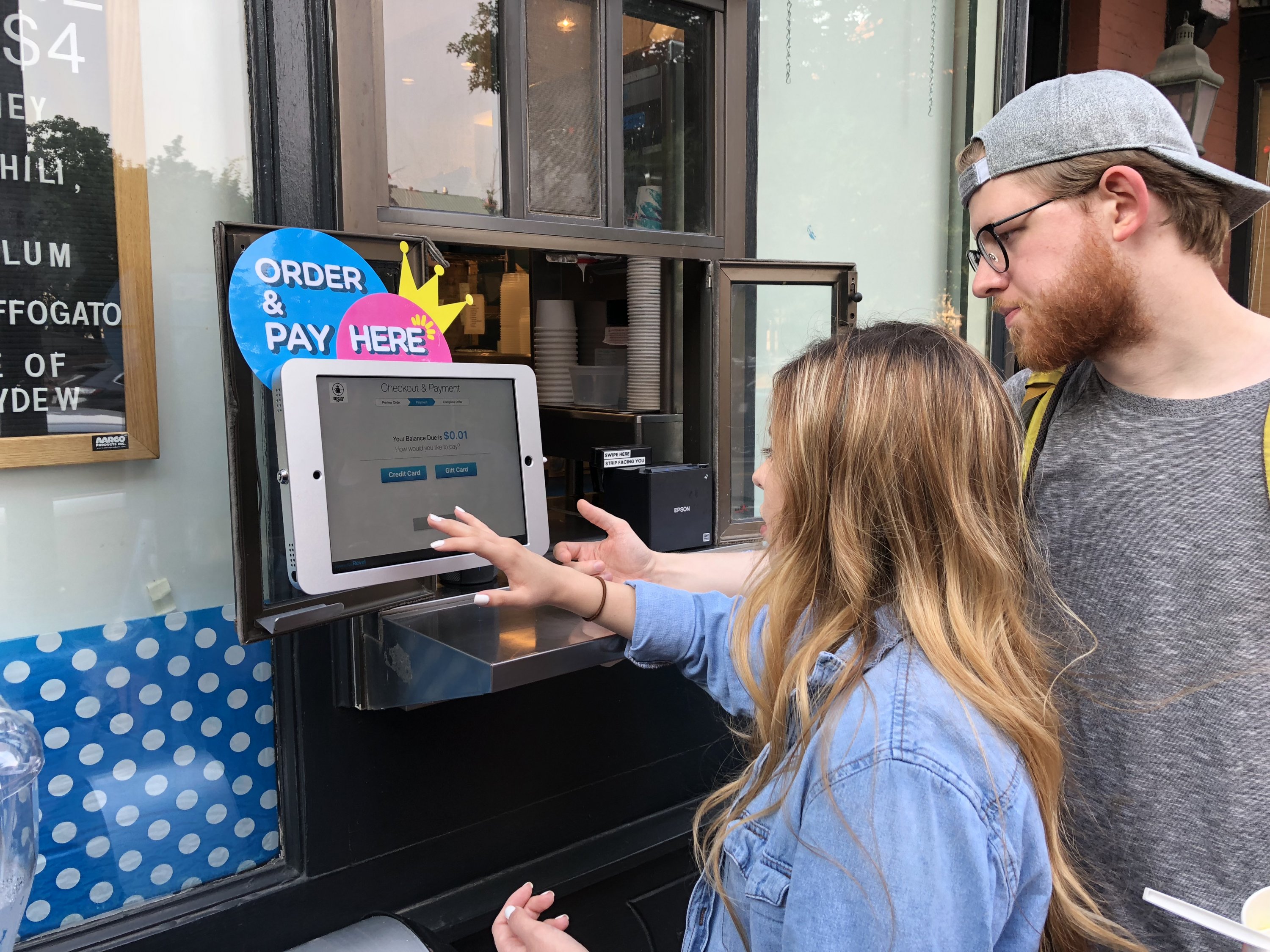 The takeout window, inspired by quickie ramen shops in Japan, is self-serve. Guests just walk up and place their order on a tablet, run their credit card, and have their frozen treat delivered to them. The Bantam King crew has plans to add milkshakes later this summer, and Fukushima says he'll keep experimenting with flavors (he's keen on trying something with yuzu or wasabi).
The window will keep serving dessert until the weather turns cold. Its hours are 10:30 to 10 Sunday through Thursday, and 11:30 to 11 Friday and Saturday.
Bantam King; 501 G St. NW