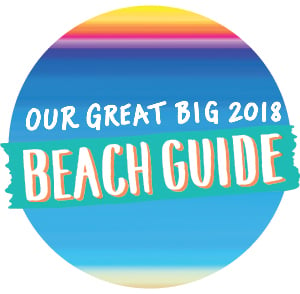 This week, we're rolling out our great big guide to the best beaches on the Mid-Atlantic coast. From the surf scene in Virginia Beach to Ocean City's expansive boardwalk, we found the best bites and activities (yes, even in Jersey) that'll make this summer by the shore your best one yet. Water you waiting for? Dive in. 

1. Websites such as VRBO and HomeAway used to list properties by guest ratings—with the highest-rated first—but now also include metrics such as photo quality. So keep scrolling—you may find a treasure beyond the first few pages. Also know that many sites tack on service fees, which you can avoid by contacting owners directly. Many rental companies don't allow owners to include a phone number in the listing text. A savvy homeowner may have embedded a phone number or a website in the photo so you can get in touch.
2. While many people find a vacation home through VRBO and the like, you might be pleasantly surprised with the price—often comparable—and service of local real-estate firms, which often have websites or will field phone inquiries.
3. When comparing properties, you might check if sheets and towels are included and if there are extra fees for cleaning, pets, pool/hot-tub service, parking, beach tags, and additional guests. A rental that seemed like a bargain may not be. Don't forget taxes, either.
This article appeared in the July 2018 issue of Washingtonian.