Just like in many great romances, Kaye Oserraos and Jeremy Penaranda met on a dancefloor. Kaye was dancing in a close friend's Debut, a celebration of when a woman turns 18 in Filipino culture, and her dance partner was M.I.A at a rehearsal. Without missing a beat, Jeremy subbed in.
"We had never met before and the type of dance that we were doing was a ballroom type of dance, so I placed my hand out for Jeremy to take it…and instead of taking it in his hand like a normal person, he poked my hand" Kaye remembers. "I laughed, we got to know each other and the rest is history."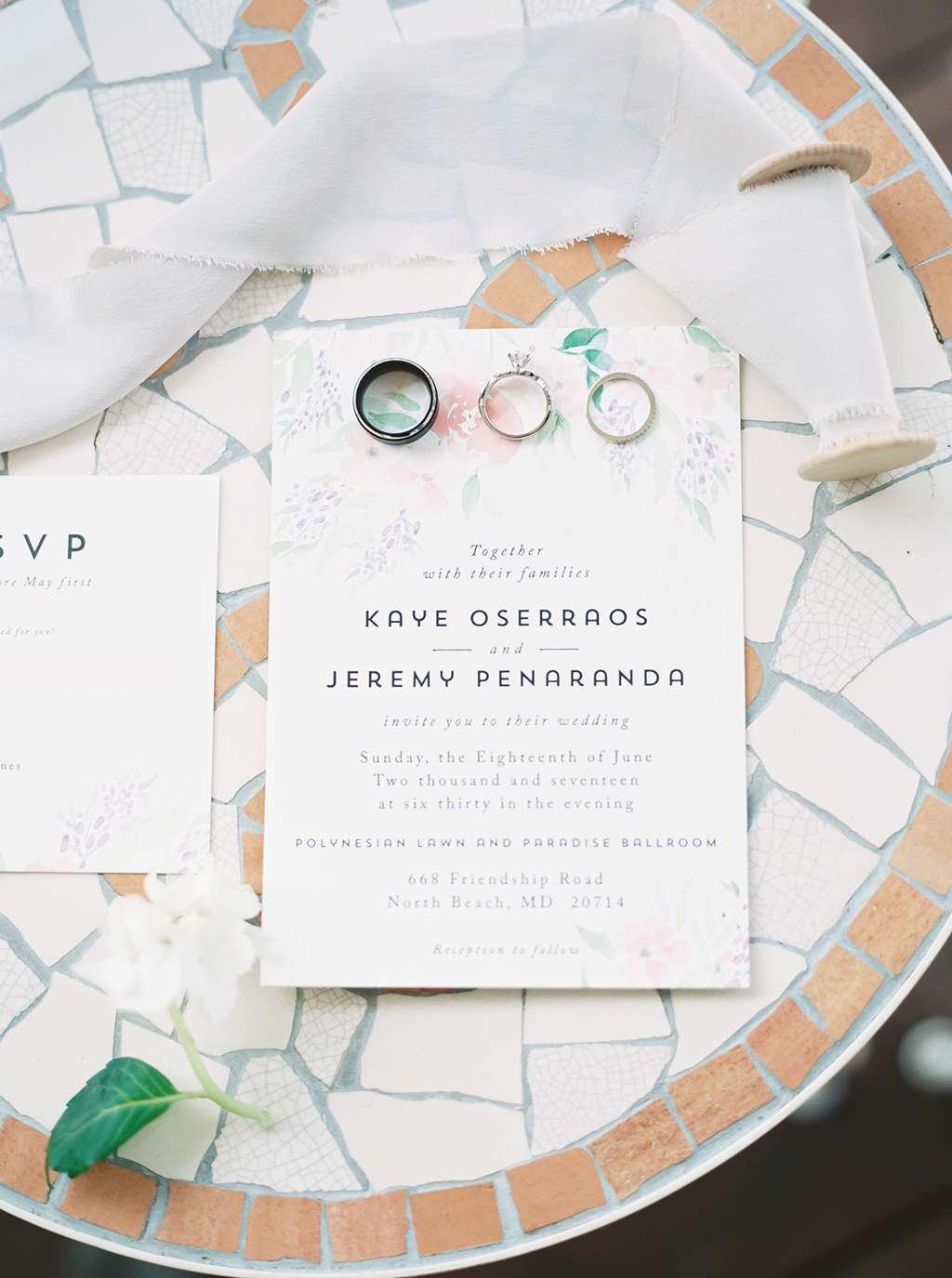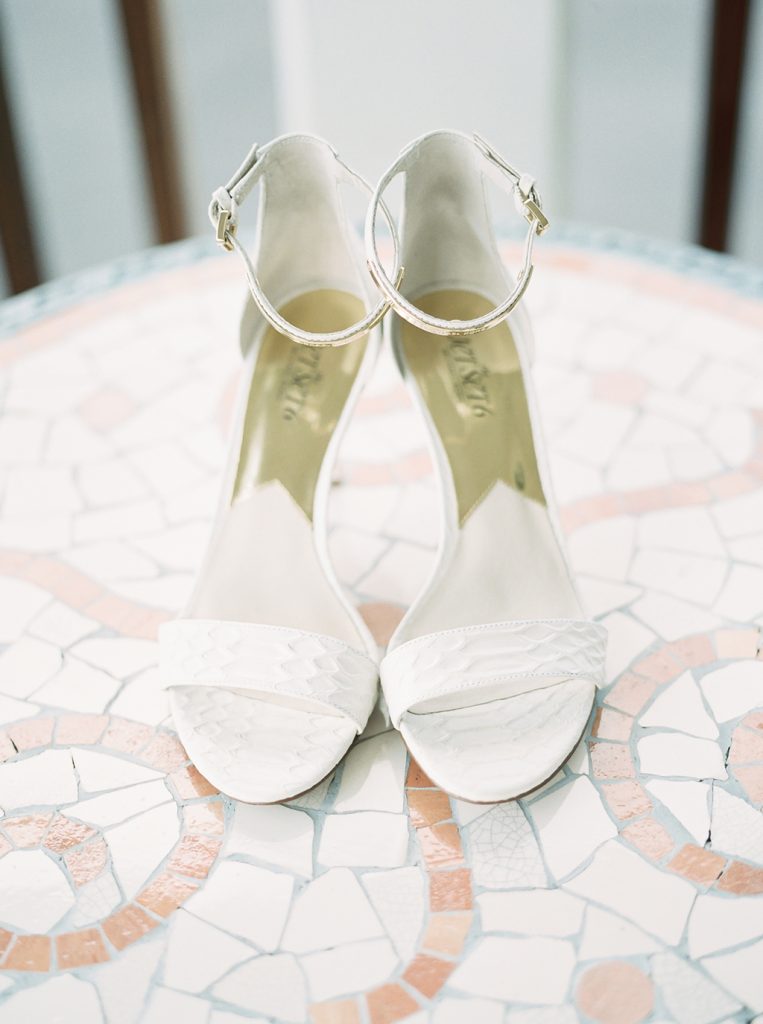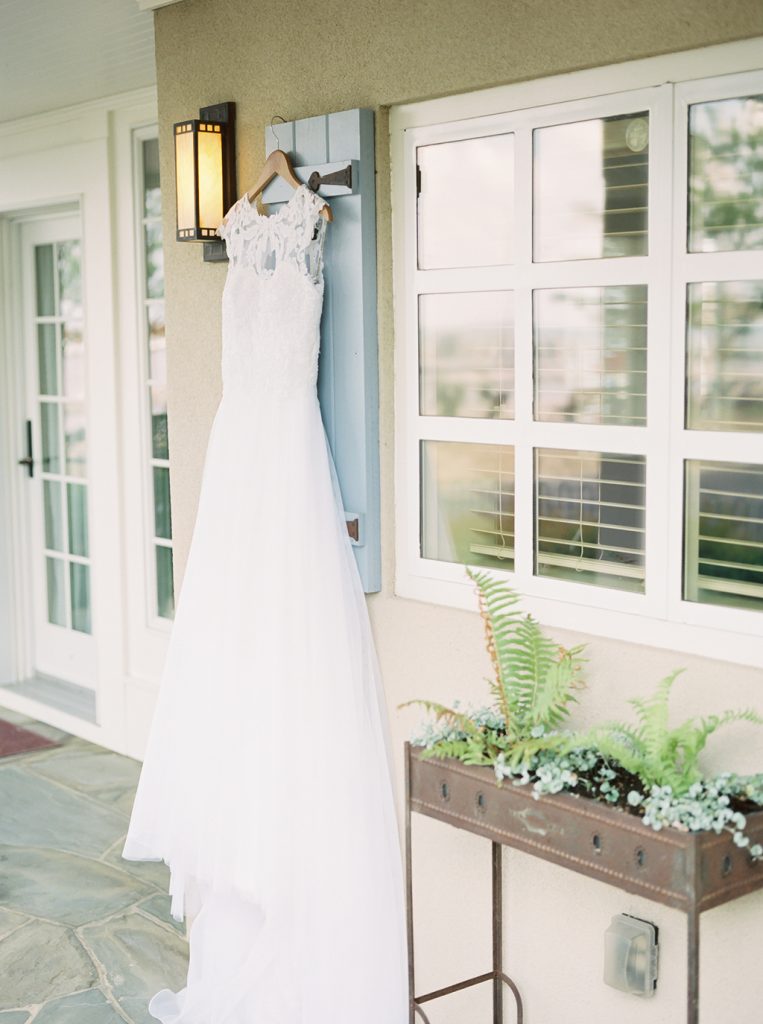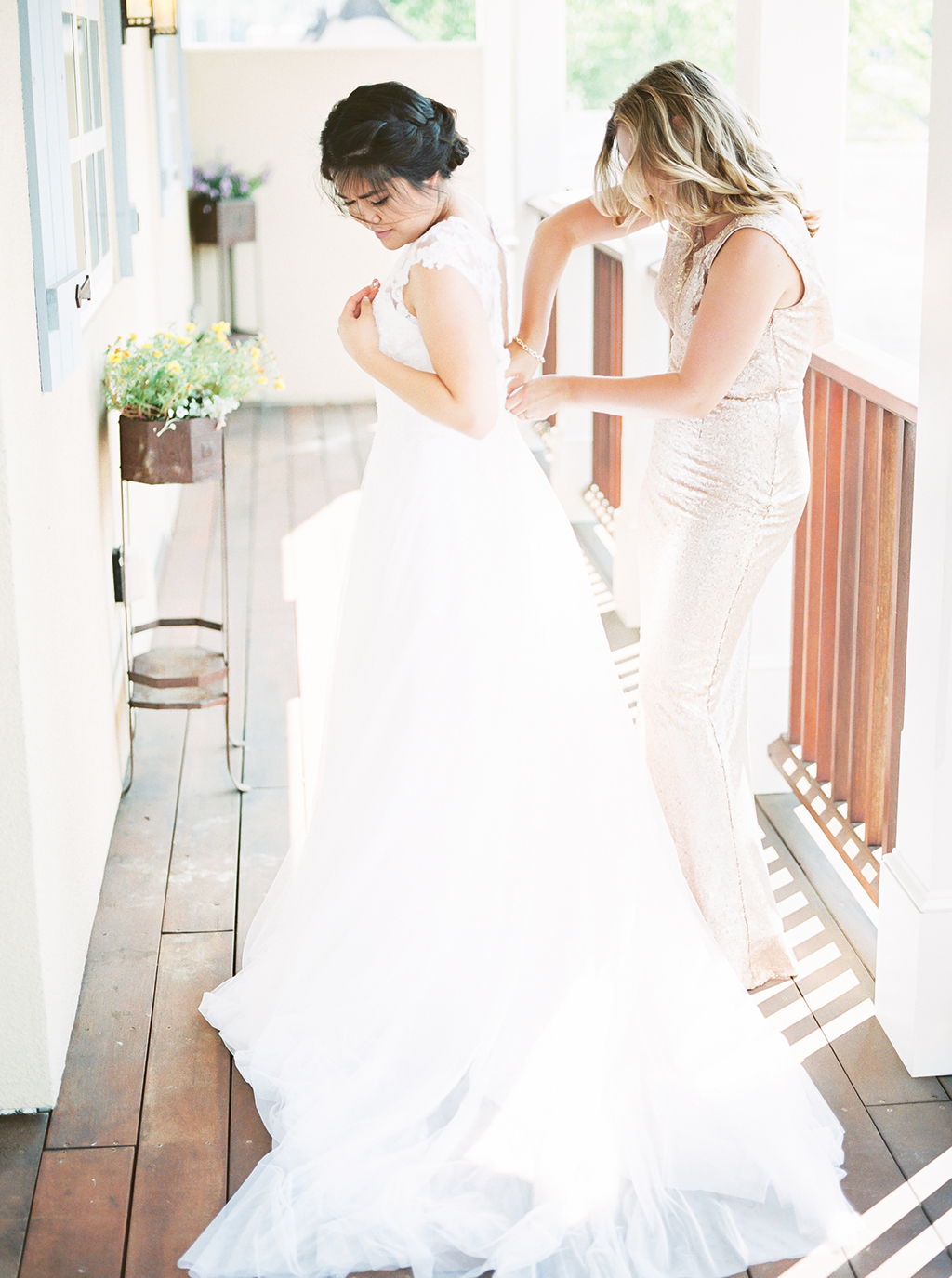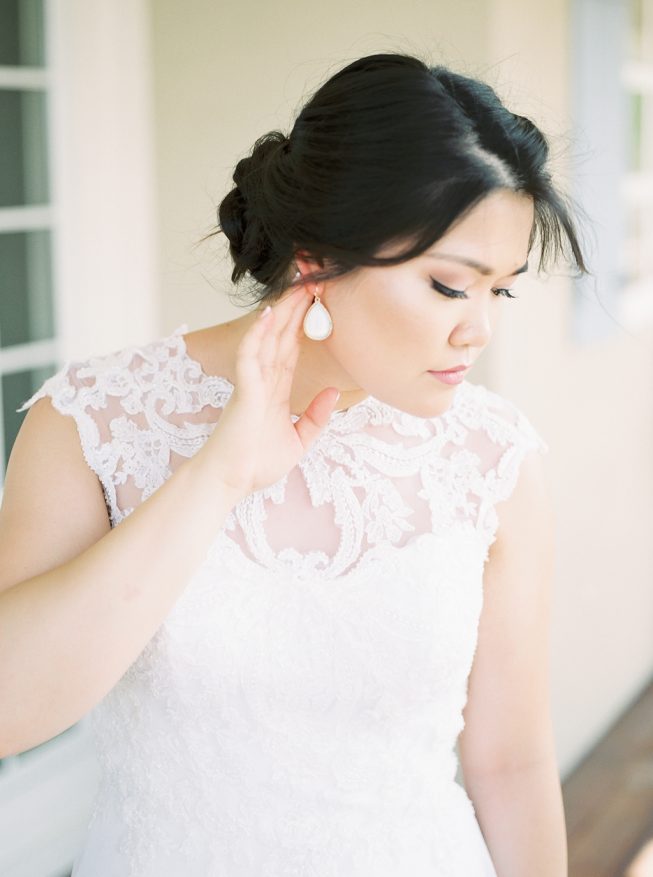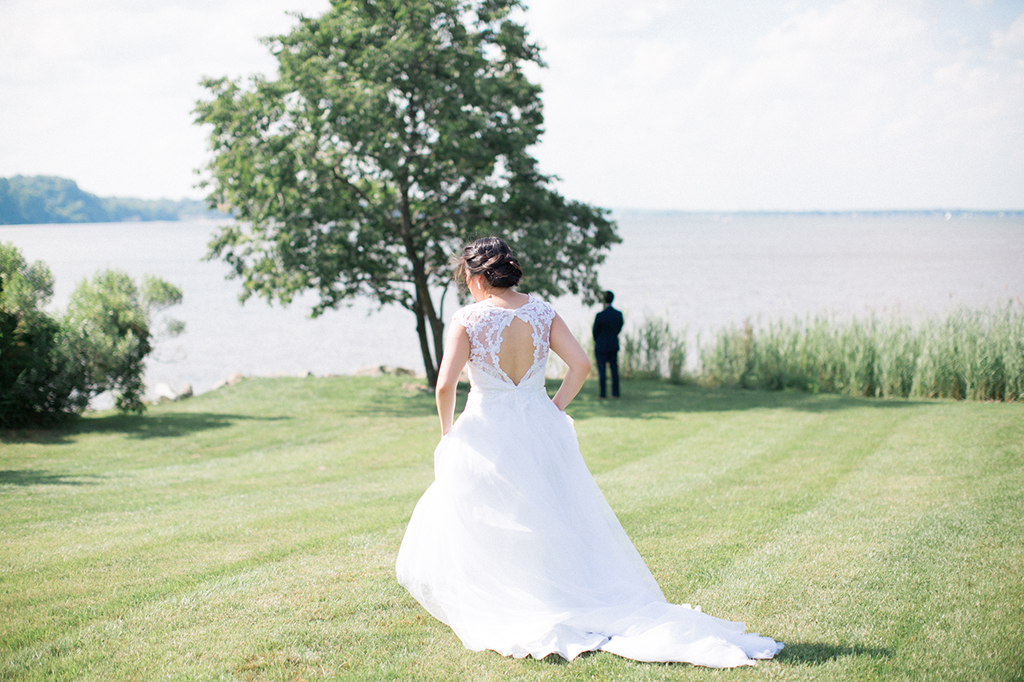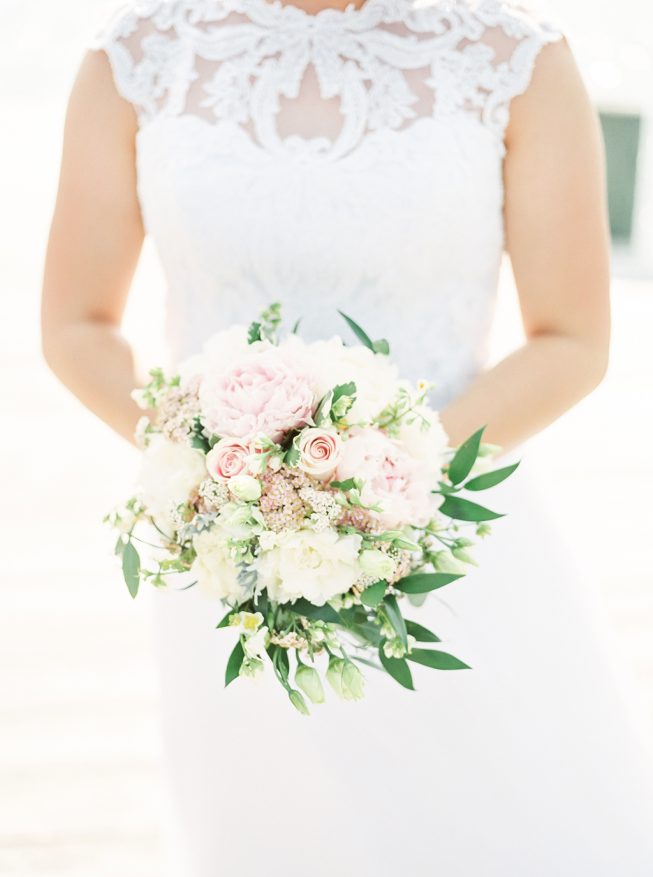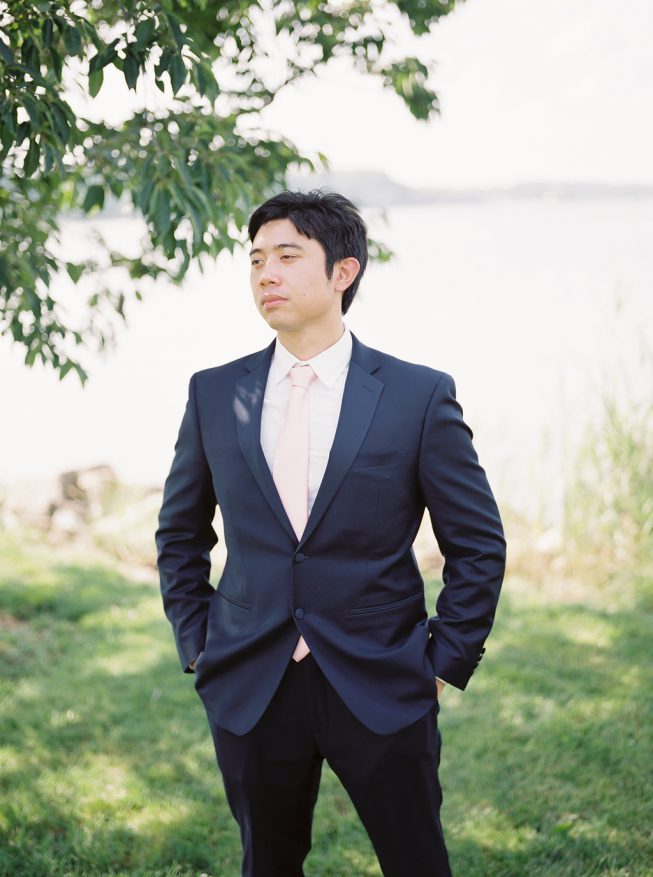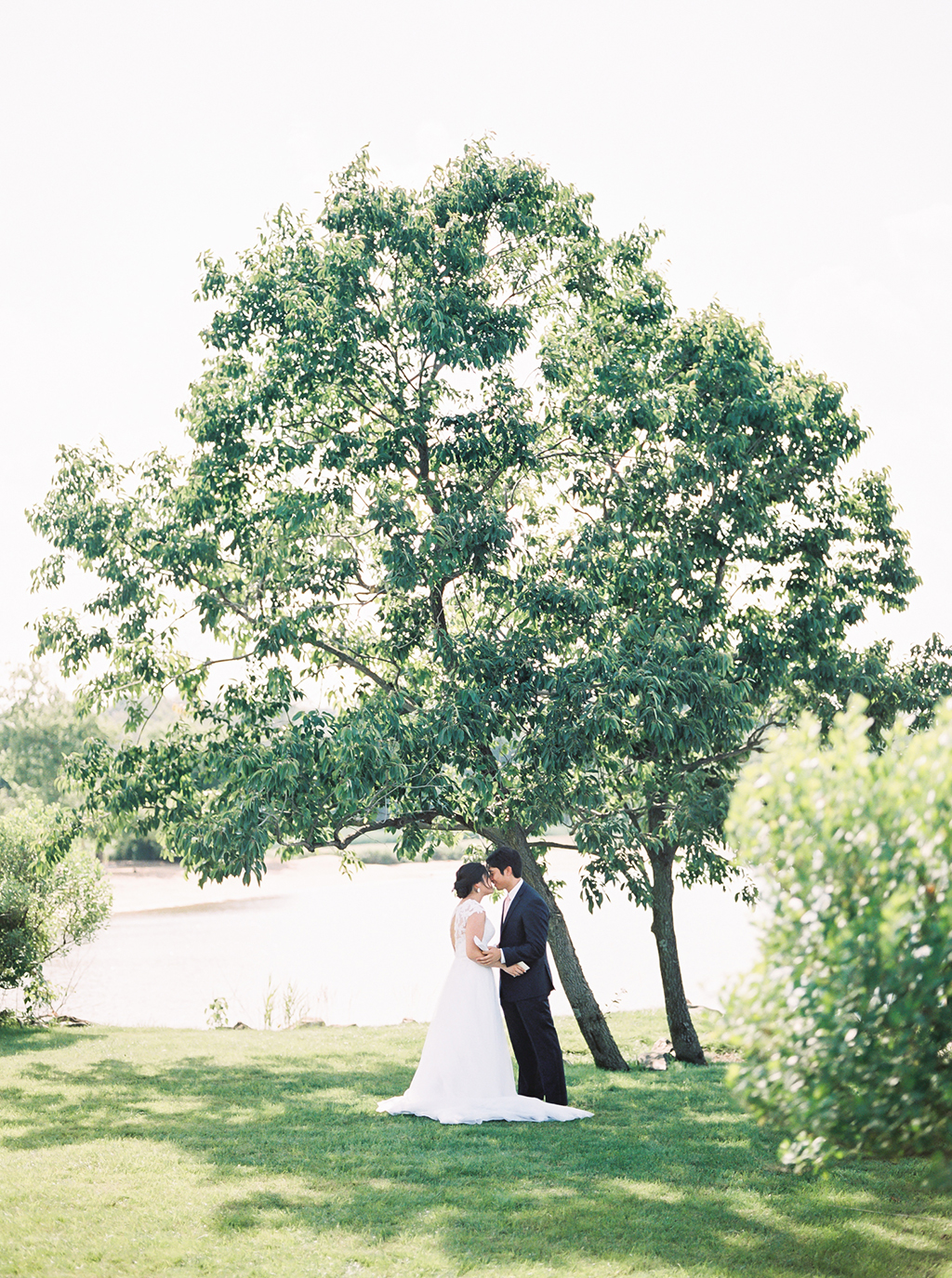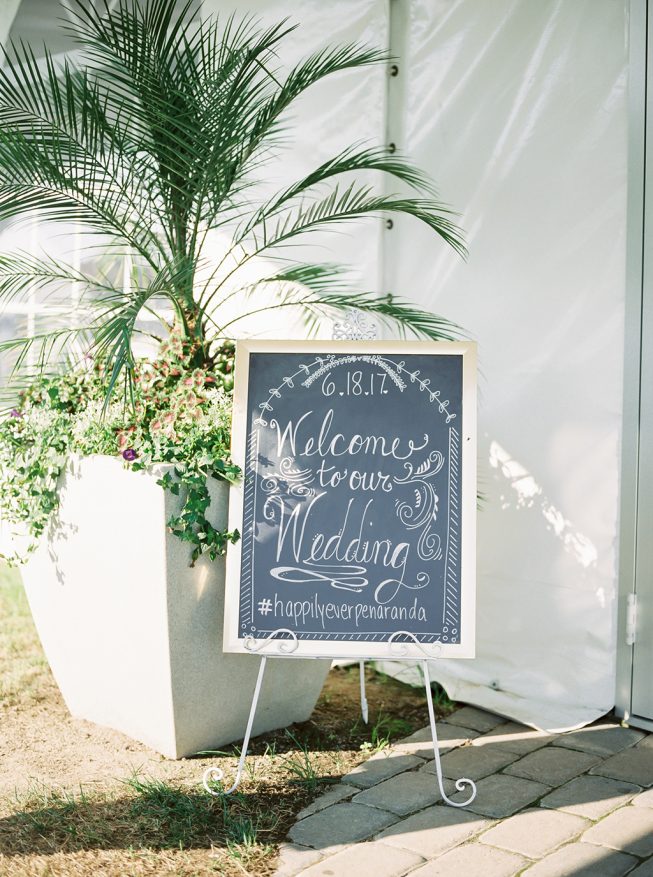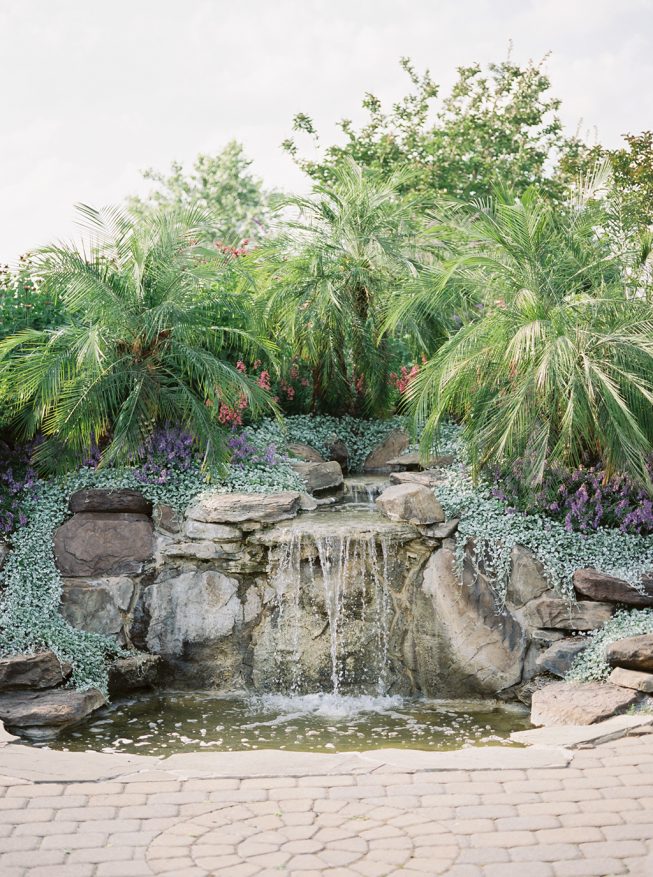 Always a joker, Jeremy hatched an elaborate plan to propose to Kaye and throw her off the scent. He planned a trip to Tyson's Corner as a diversion to keep Kaye on her toes after her graduation from nursing school, and it worked a little too well.
"I immediately thought to myself, 'BOOM. Getting engaged. I'm finally getting engaged,'" Kay recalls. But her day didn't go as planned. "When the day came, Jeremy took me to Tyson's Corner in Virginia and I was in tears! I asked him why we were here and he said it was a shopping spree for me."
Kaye escaped to the bathroom for a teary phone call with her brothers and Jeremy told her that the day would get better, starting with dinner. Kaye knew something was up based on how much Jeremy was checking his phone — he was coordinating with his family.
Jeremy's family helped lure Kaye to the backyard of his parent's house, where she followed strings of blue lights that led to Jeremy and spelled out "MARRY ME?" He had recreated a scene from one of Kaye's favorite games where two characters express their feelings for one another. The night ended with pizza and ice cream and lots of tears from Kaye.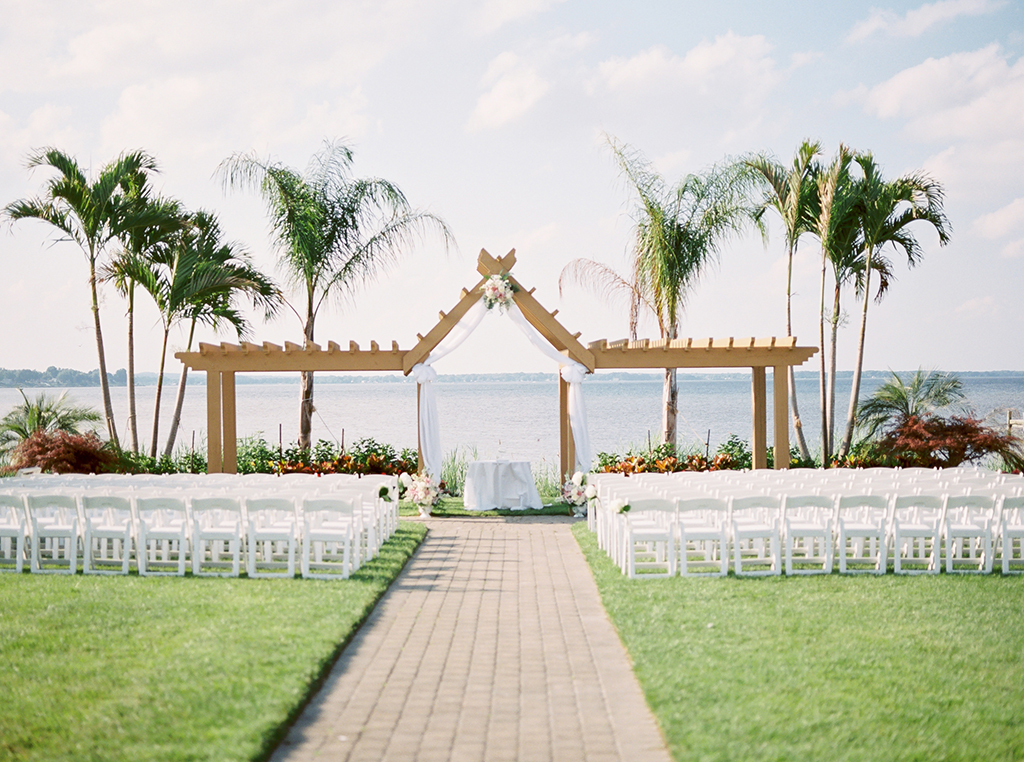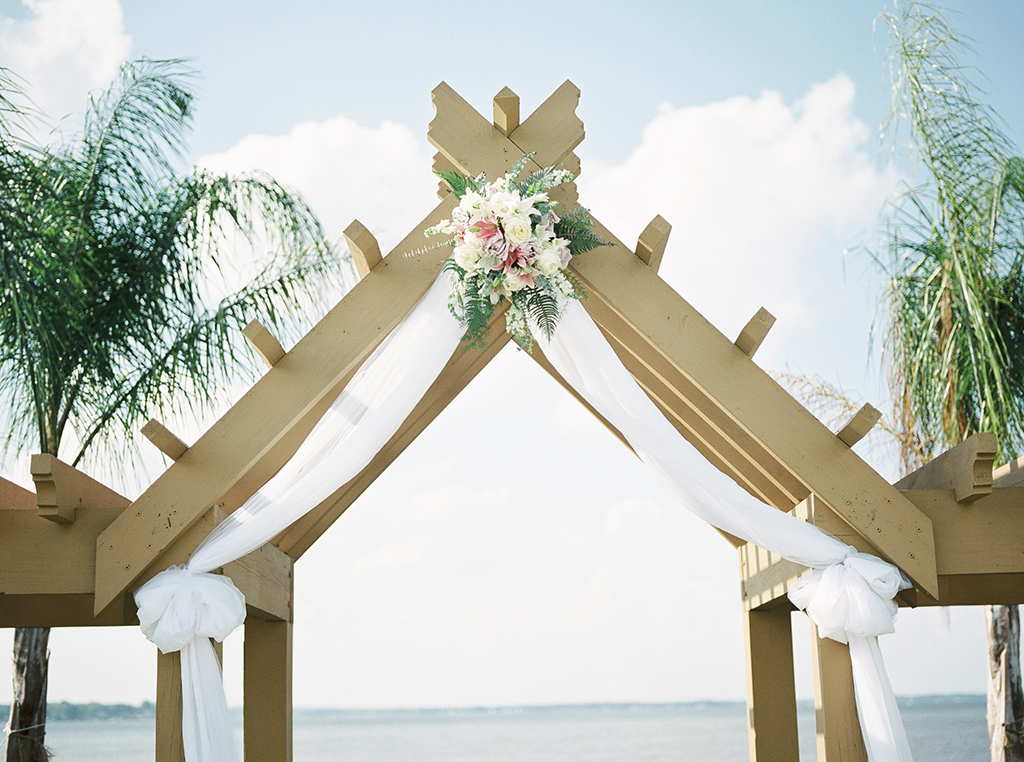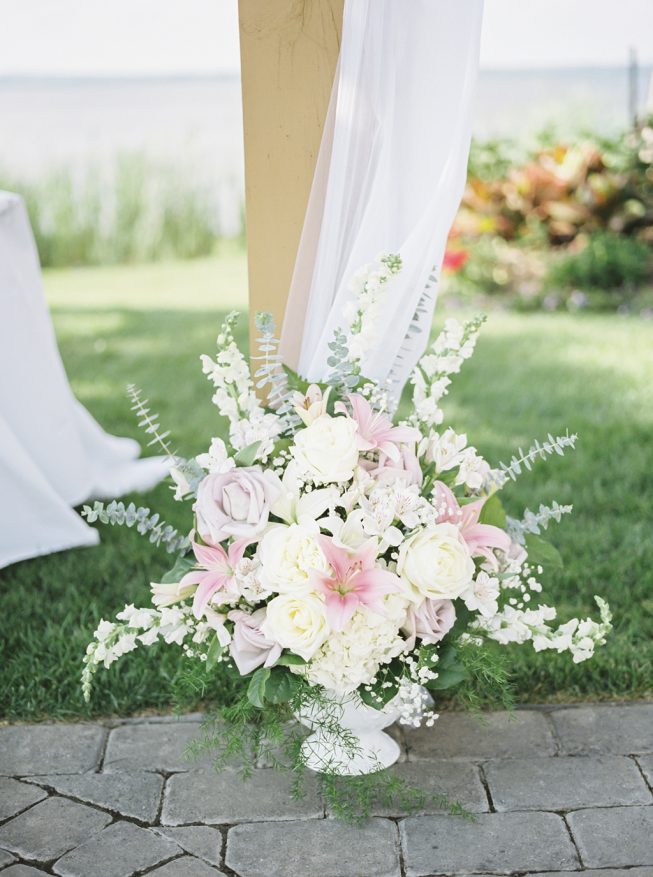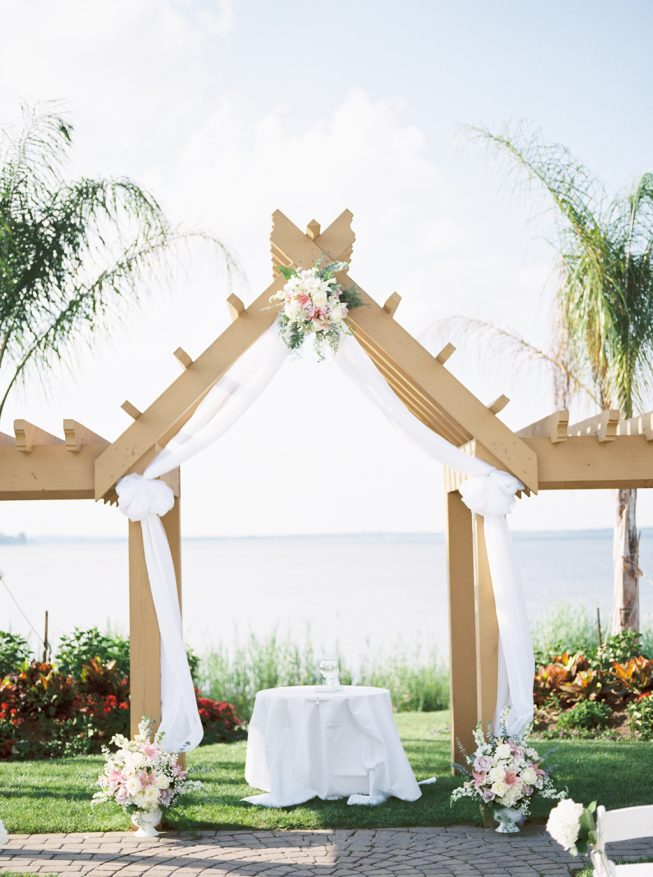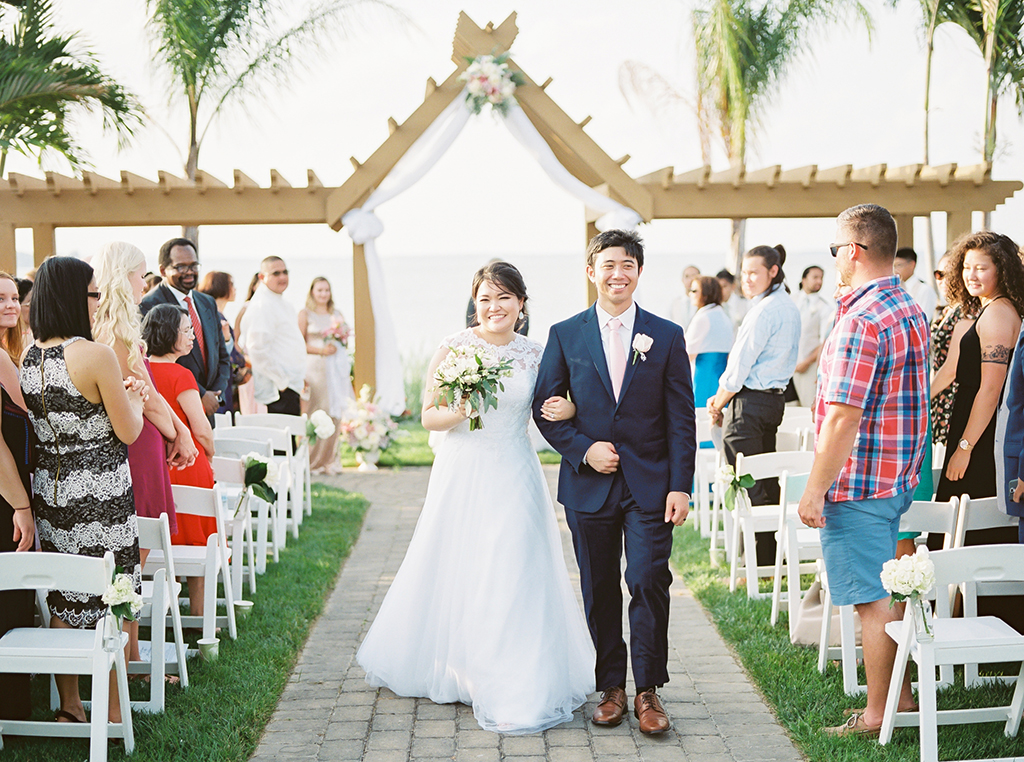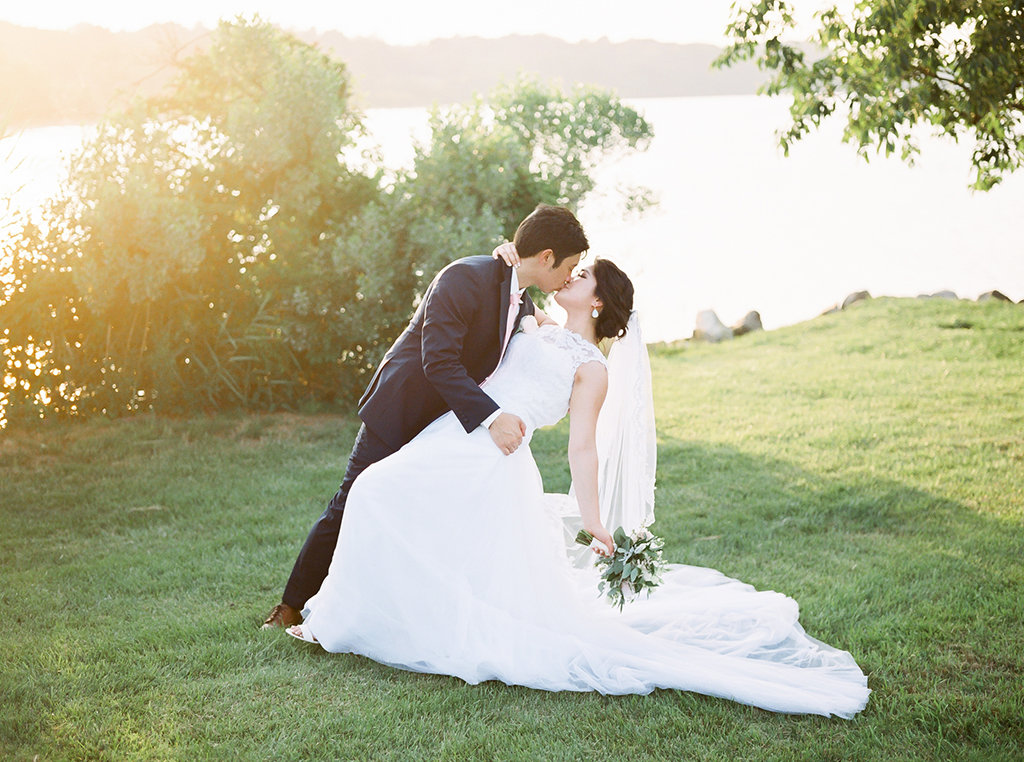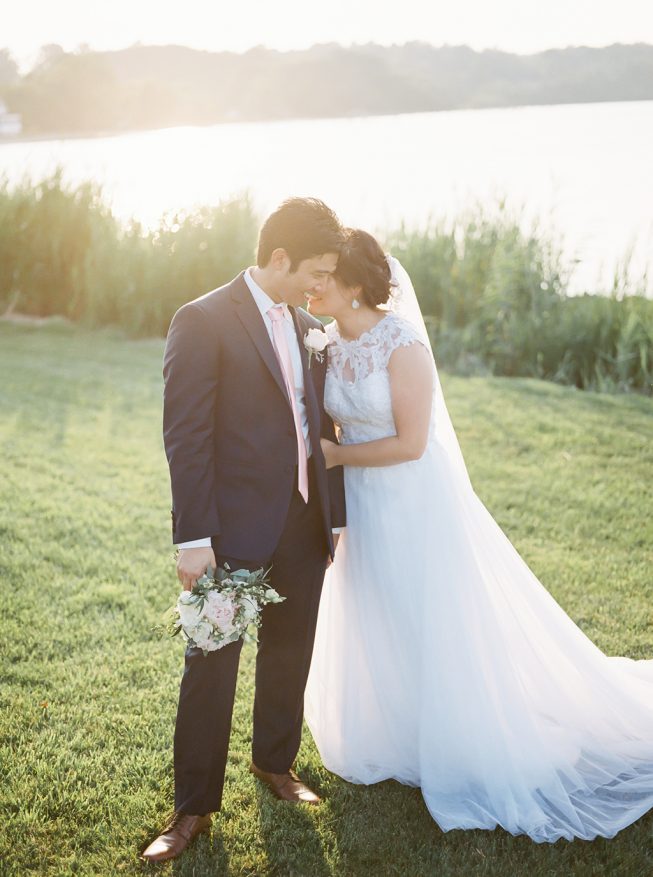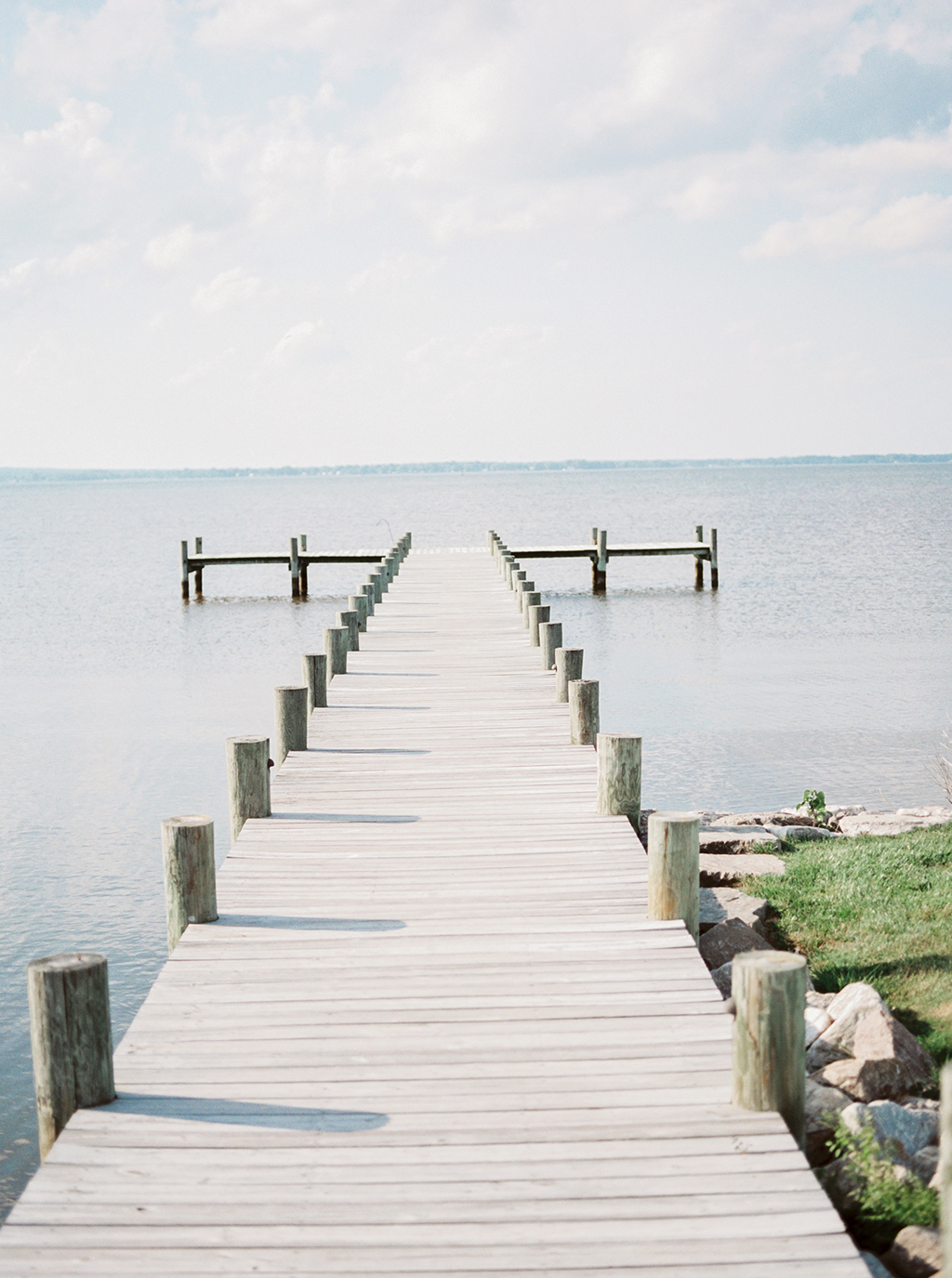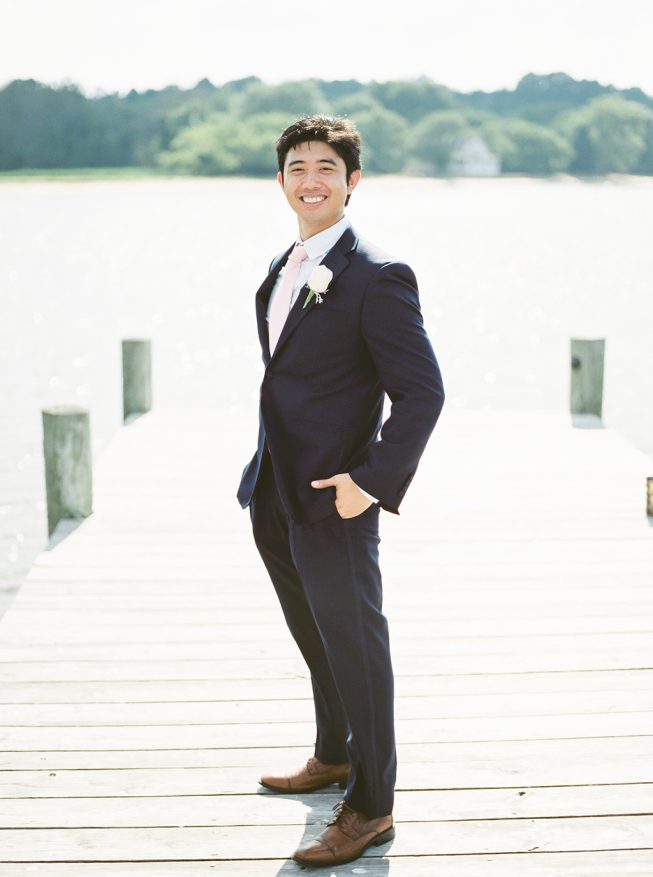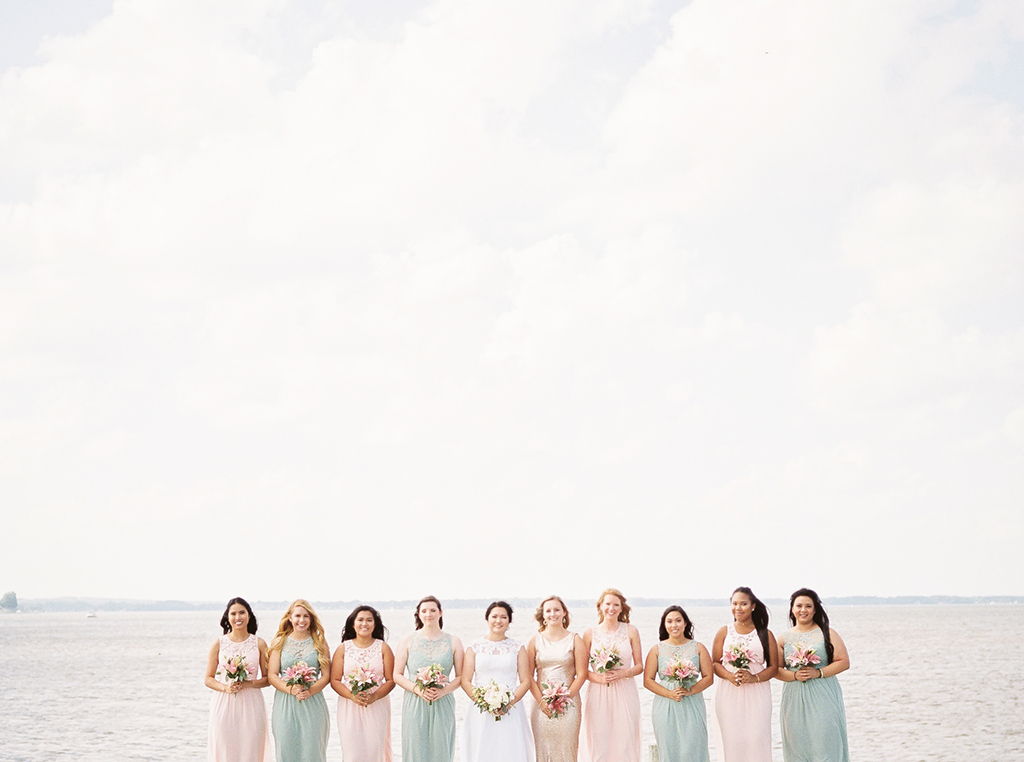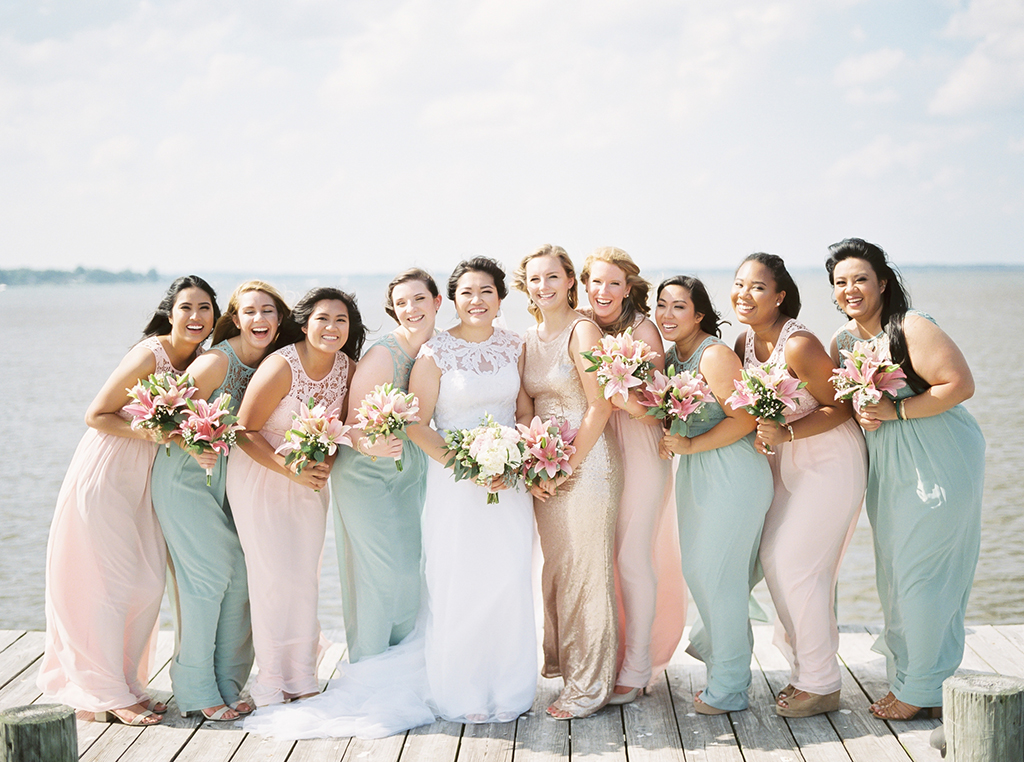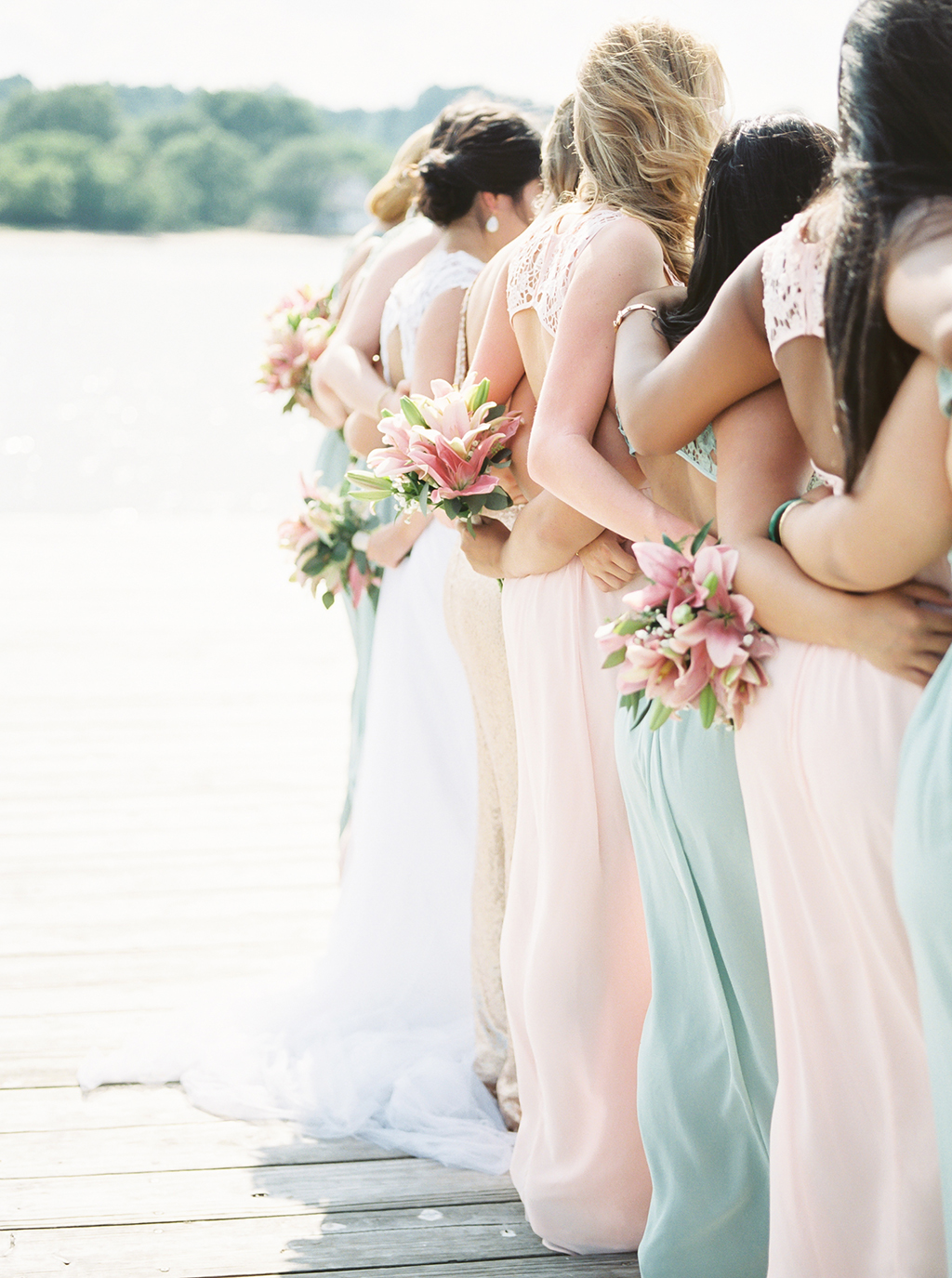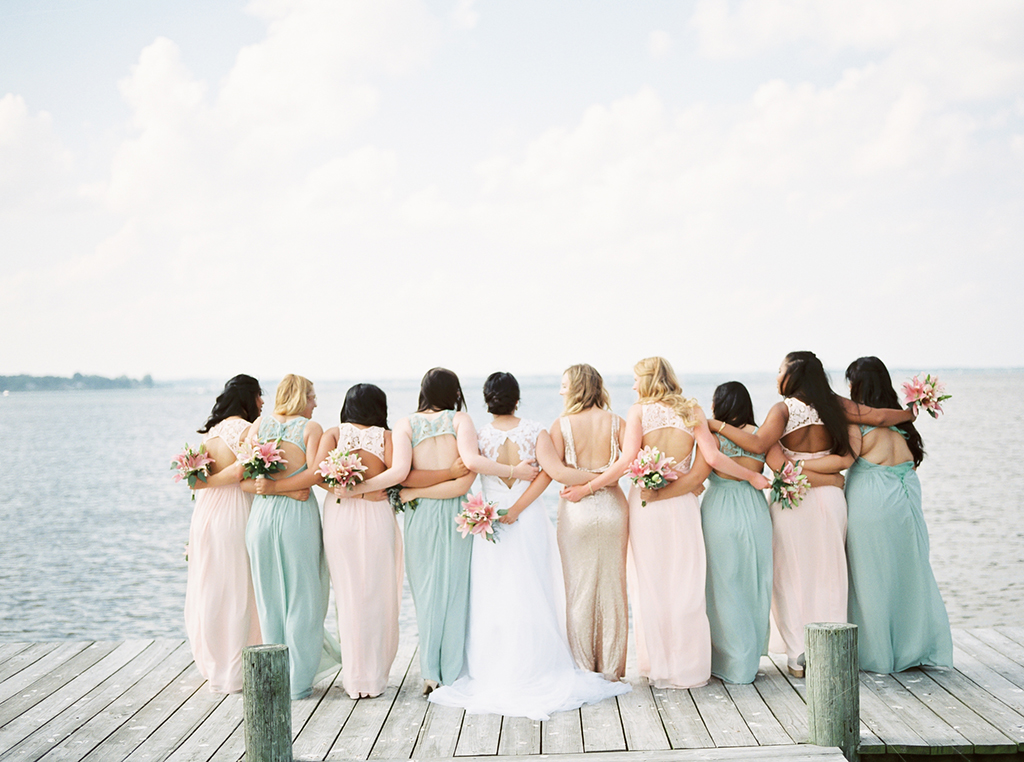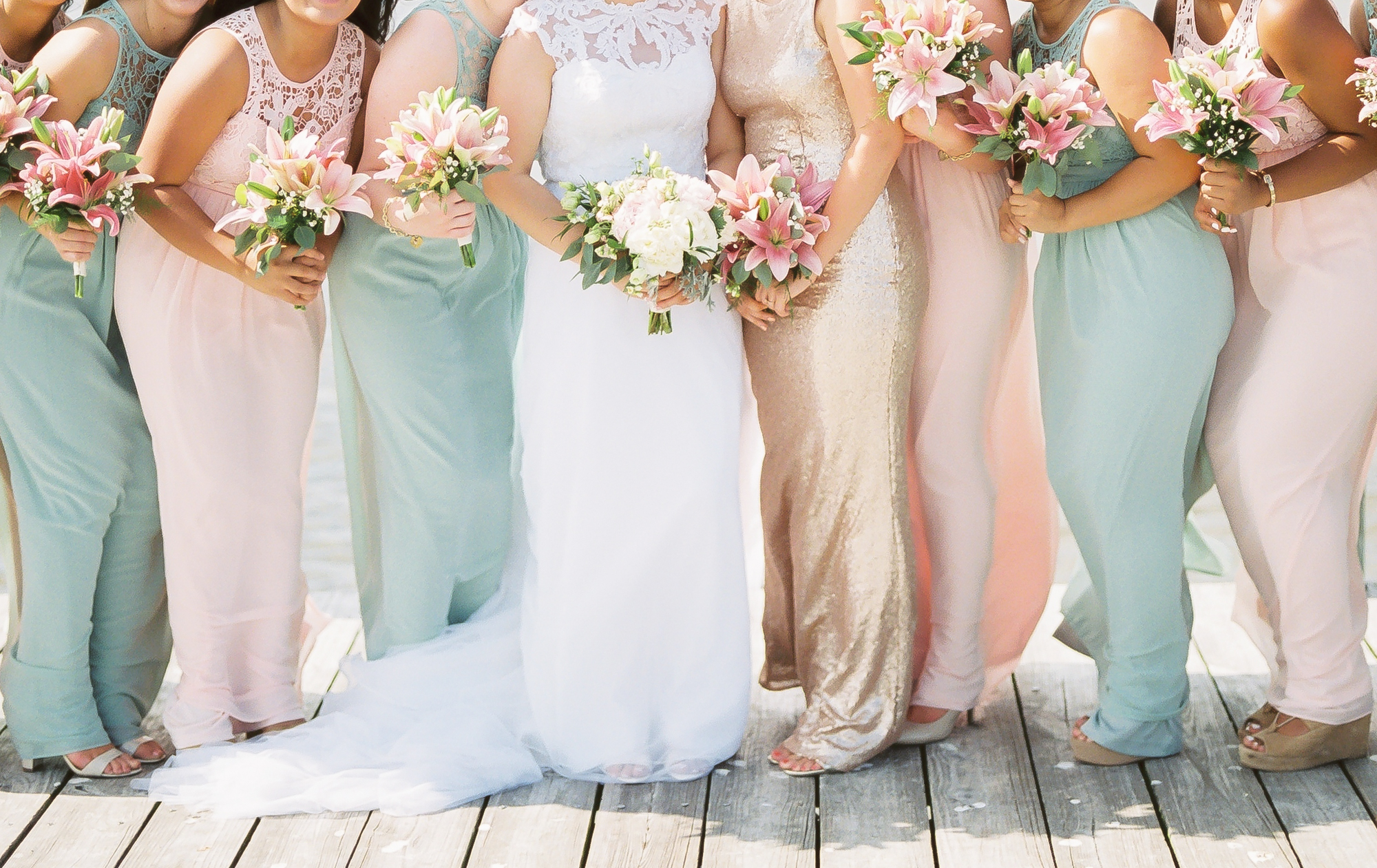 Seven years after that fateful dance and a first date at the Cheesecake Factory, Kaye and Jeremy wed at Herrington on the Bay in North Beach, Maryland, in a garden-themed wedding that incorporated touches of their home state.
Kaye walked down the aisle in a high-necked white gown with a sprawling train and cut-out lace back by Maggie Sottero. The couple exchanged vows under a wooden arch overlooking the sea before the party continued under a tent outfitted with clean white tables and accented with mint, white, and pink flowers and centerpieces.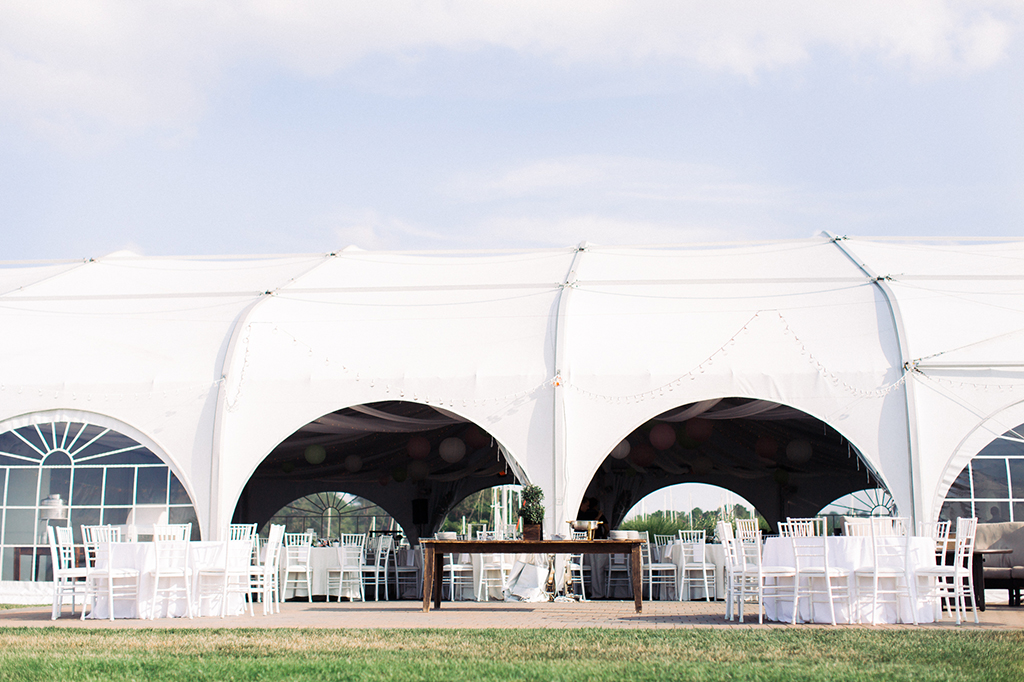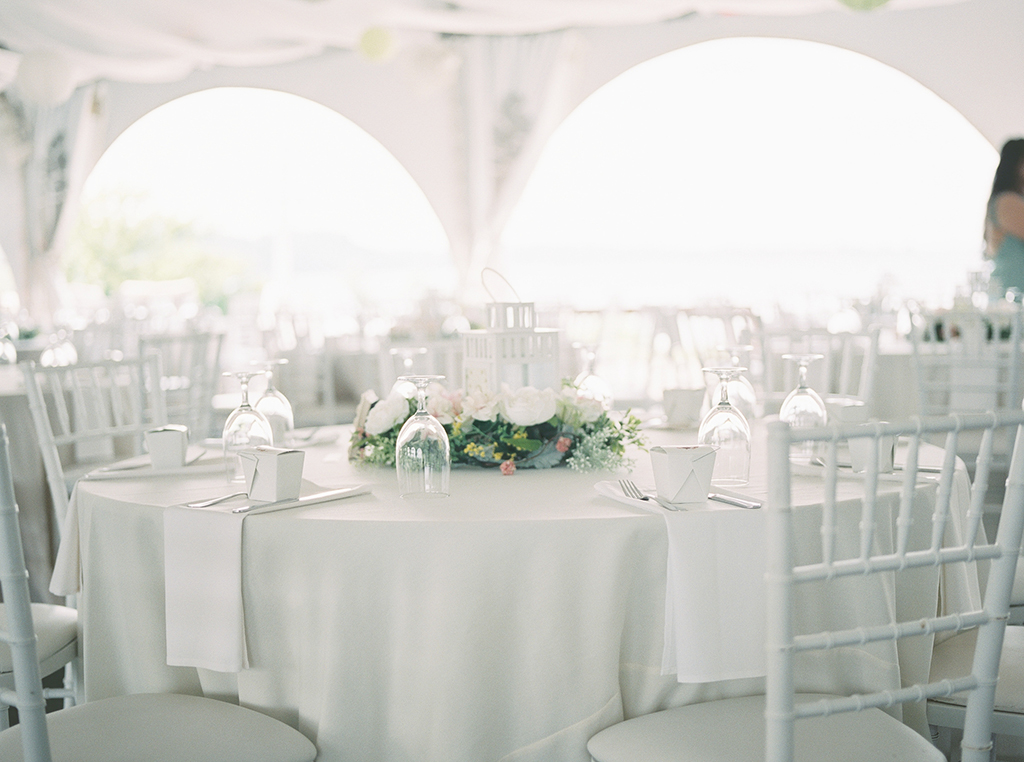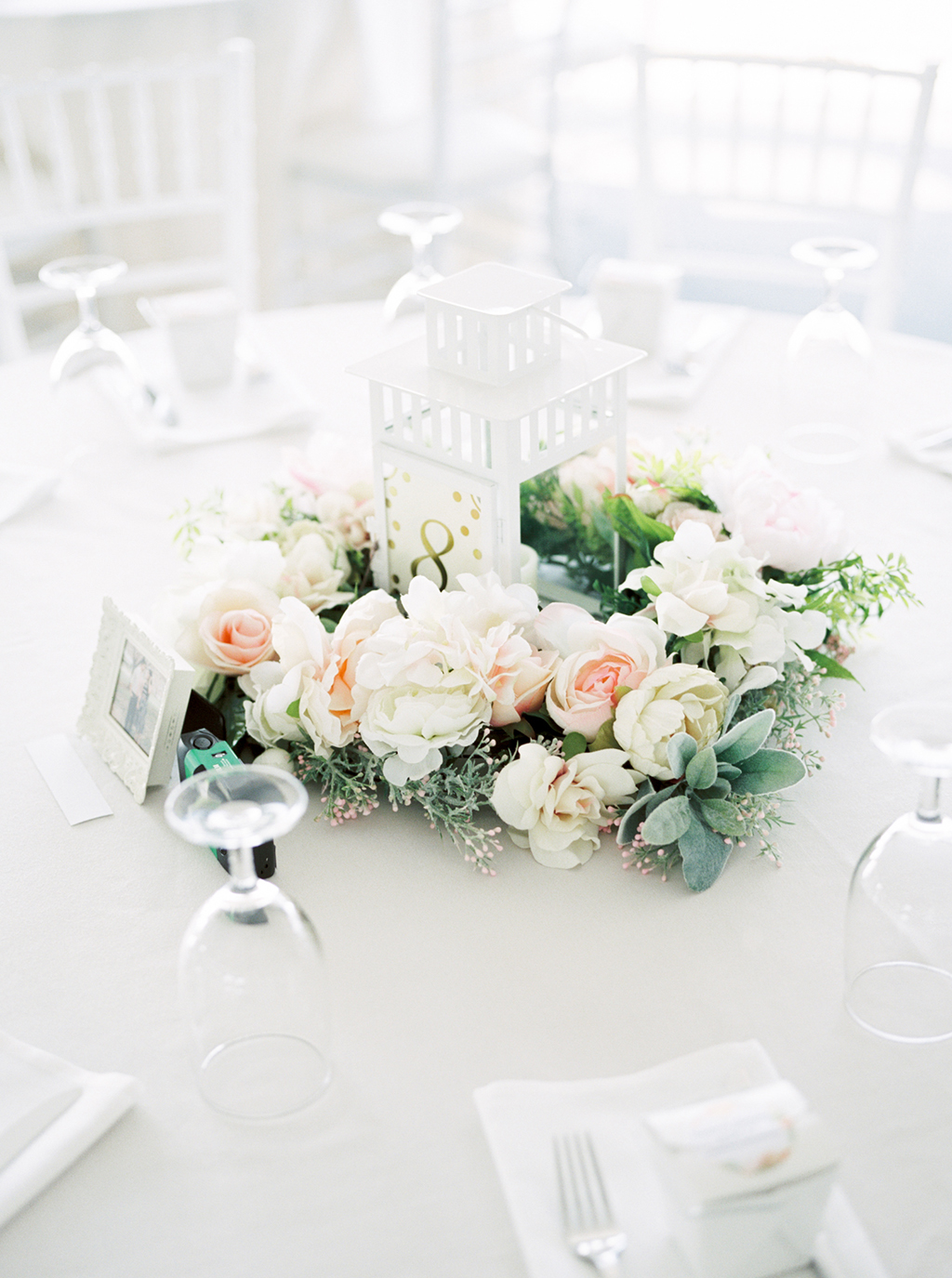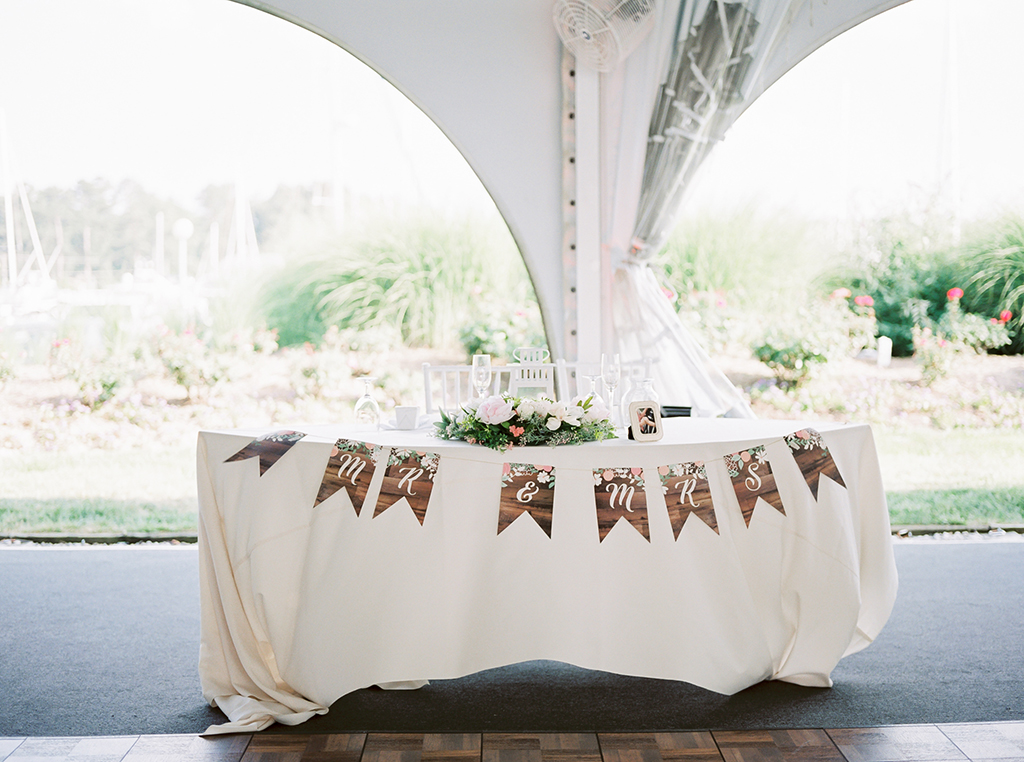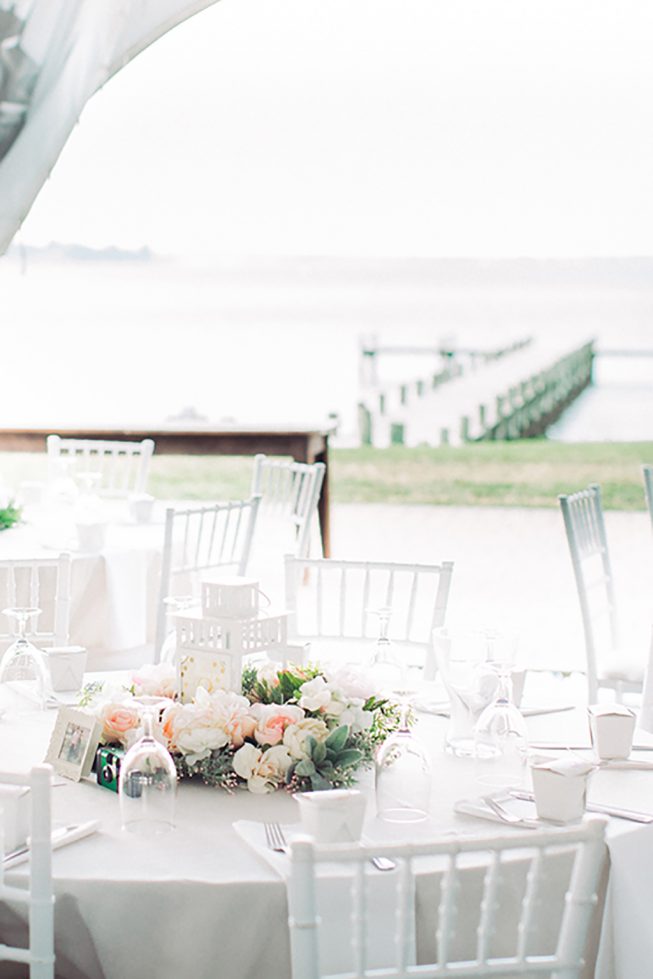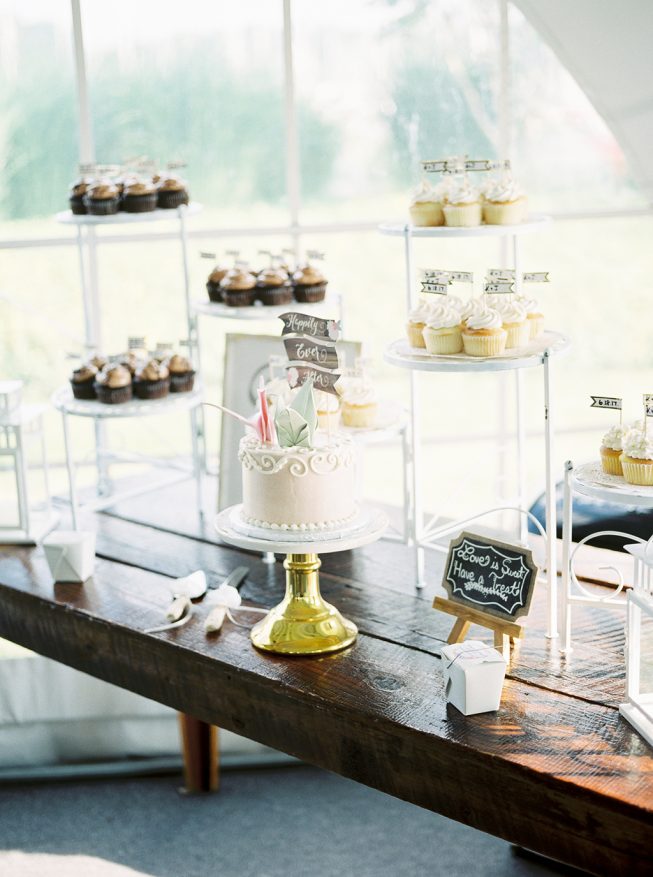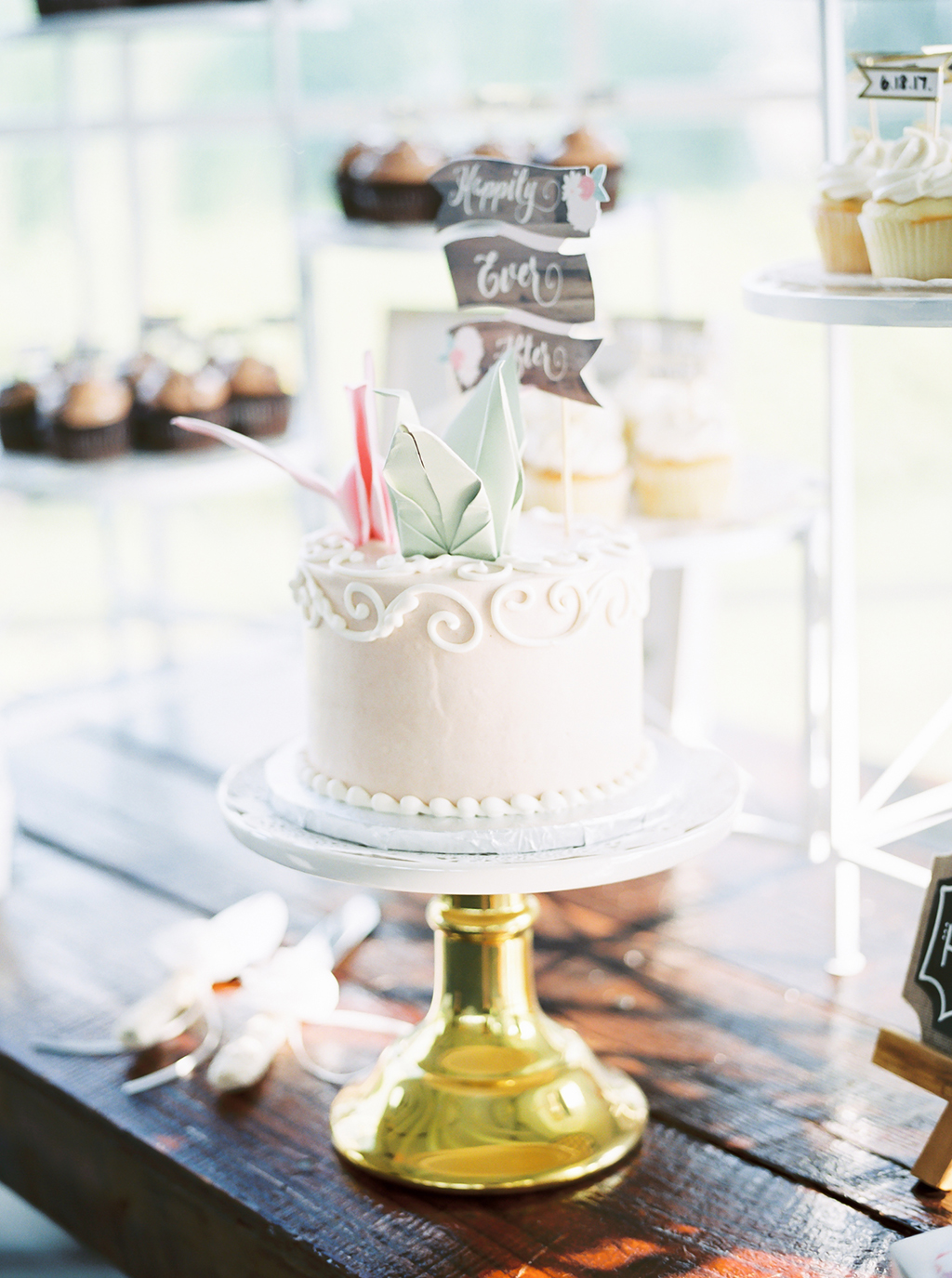 Kaye particularly loved the on-theme colored lanterns in the reception tent and Jeremy was excited for fireworks. Guests noshed on classic Maryland fare such as crab dip. Plenty of sugar fueled the couple's guests through a night of dancing and fun, including a Nitro Ice Cream Bar and chocolate and lemon cupcakes from Two Rivers Bakery. Kaye and Jeremy cut into an almond cake with amaretto filling and buttercream icing and guests took home assorted Asian candies such as Hi-Chews and jelly cups in tiny Chinese takeout boxes.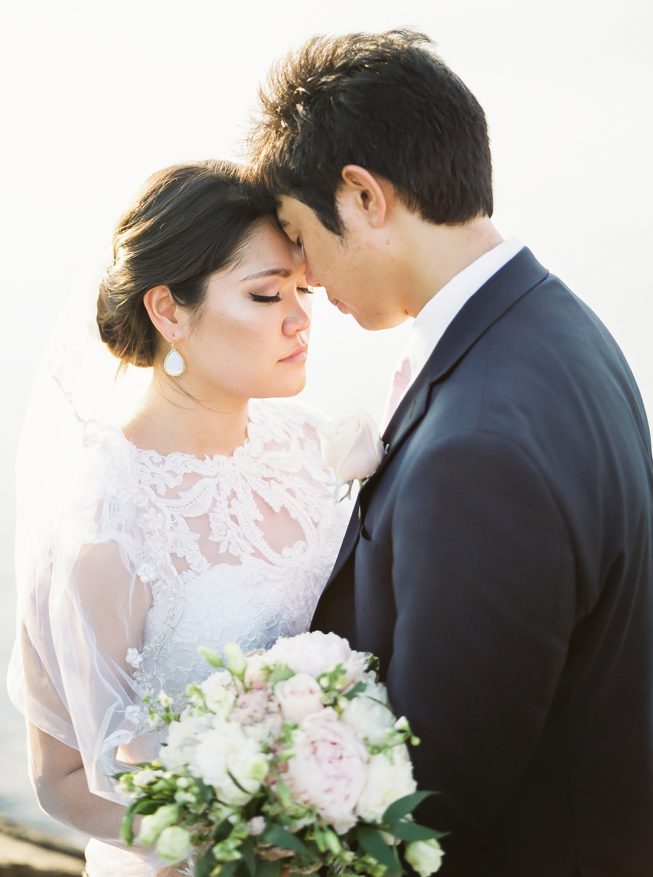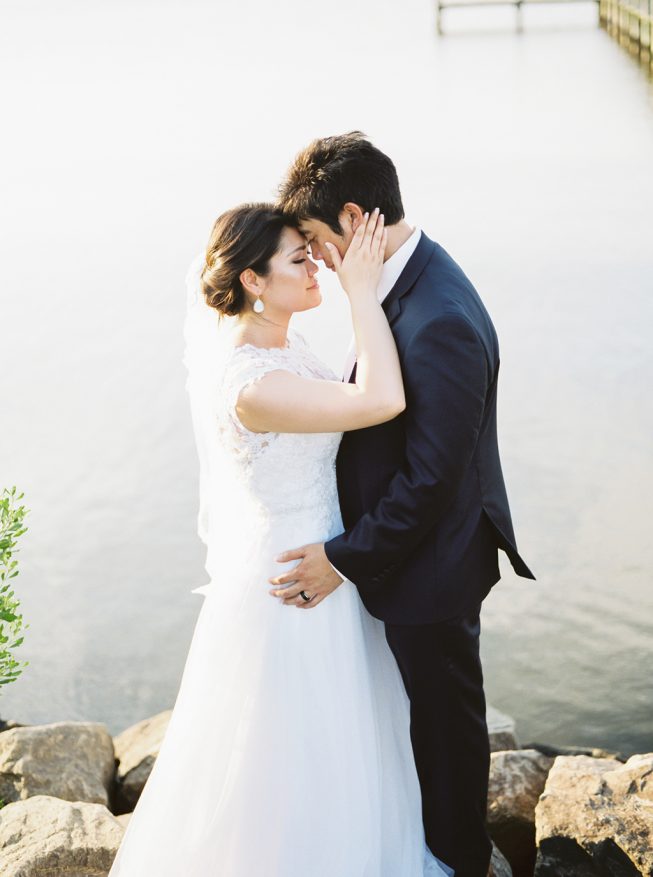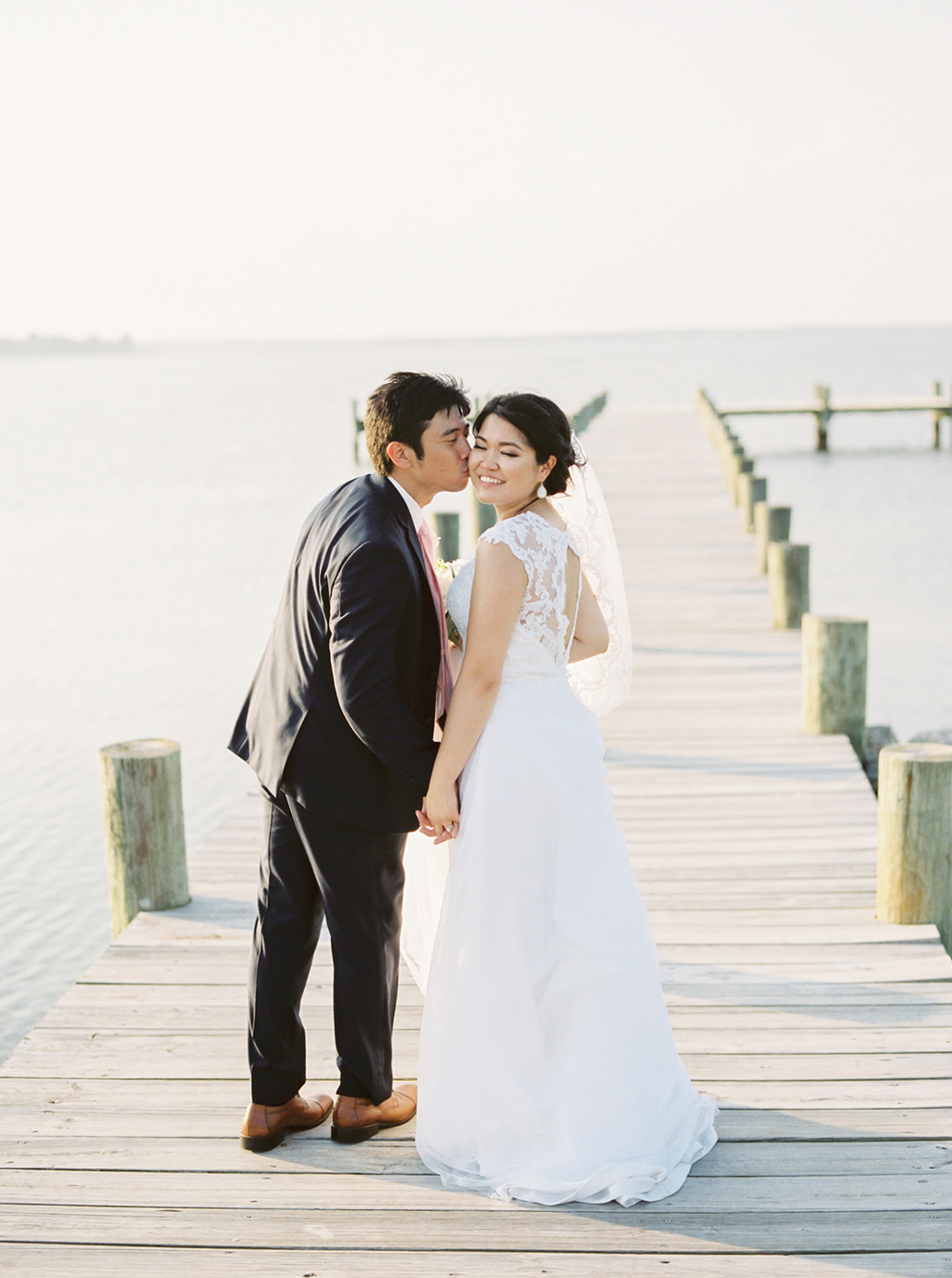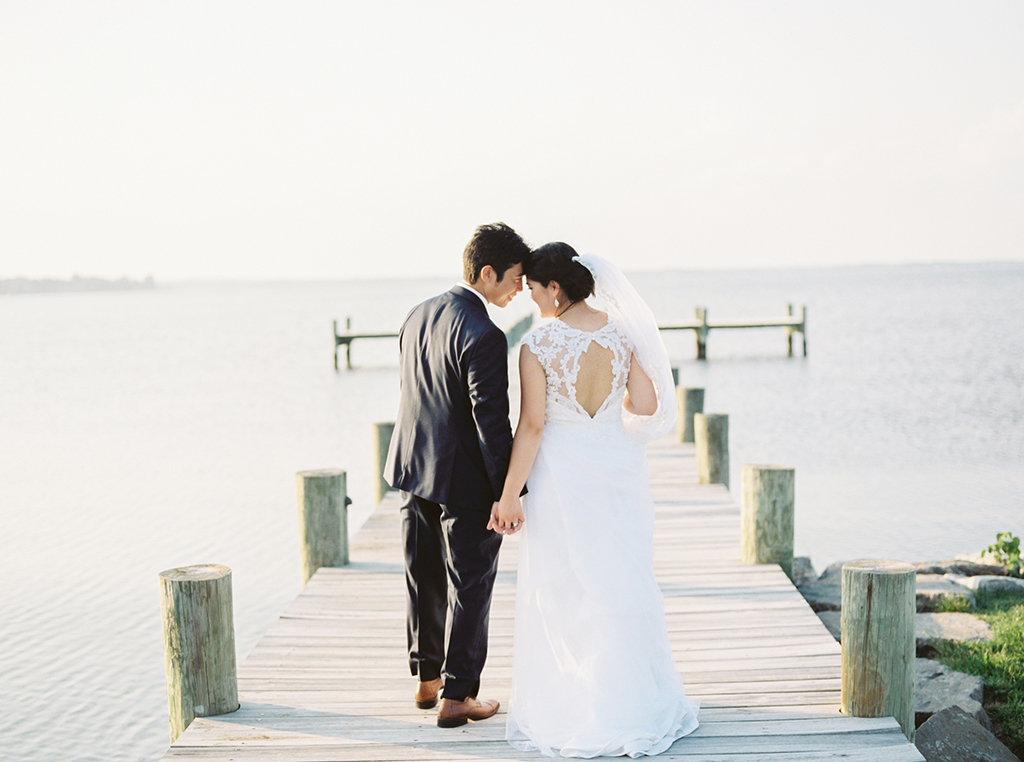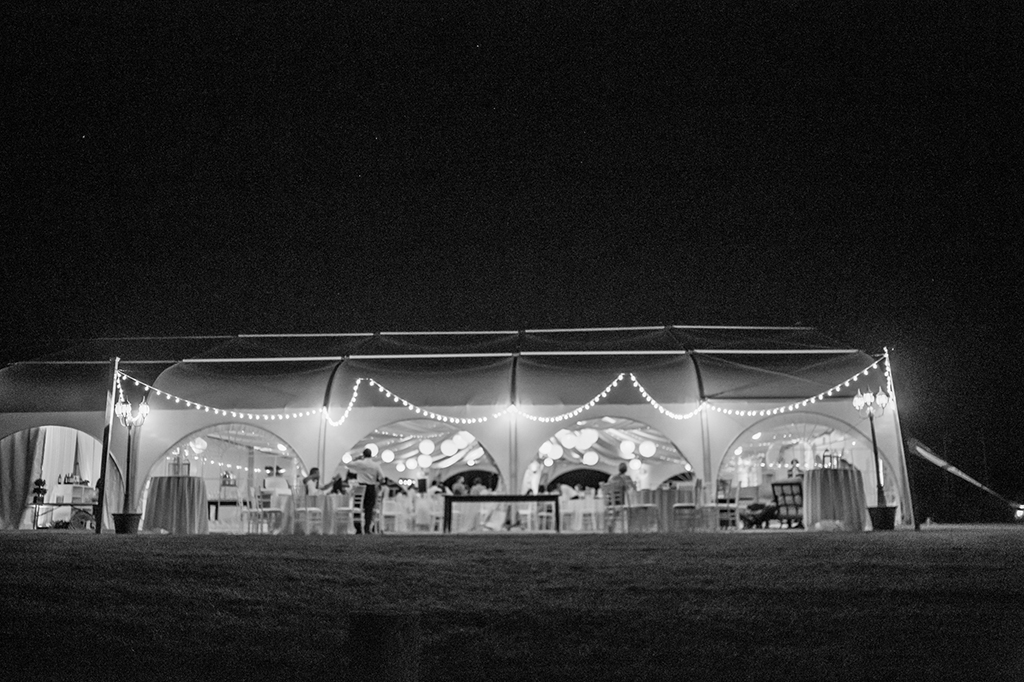 The Details