When Hanna Nakano and her husband, Steven, were moving to Washington from Baltimore, they knew children were in their future, so they looked for a home with a big yard and plenty of space for guests. That search brought them to Silver Spring, where they now live with their 17-month-old daughter, Mila, and their 9-year-old Golden Retriever, Mochi.
Hanna, a freelance journalist, and Steven, a Georgetown neurology resident, love a good project. Nearly everything in their house is DIY, says Hanna, including their refinished hardwood floors and floating kitchen shelves, and she tries to get most furniture second-hand.
"I really try to make sure every piece means something to me," says Hanna. Her shelves are filled with sentimental items, such as a camera she used while working in TV and a ceramic lamp handmade by a friend. "I love items that tell stories."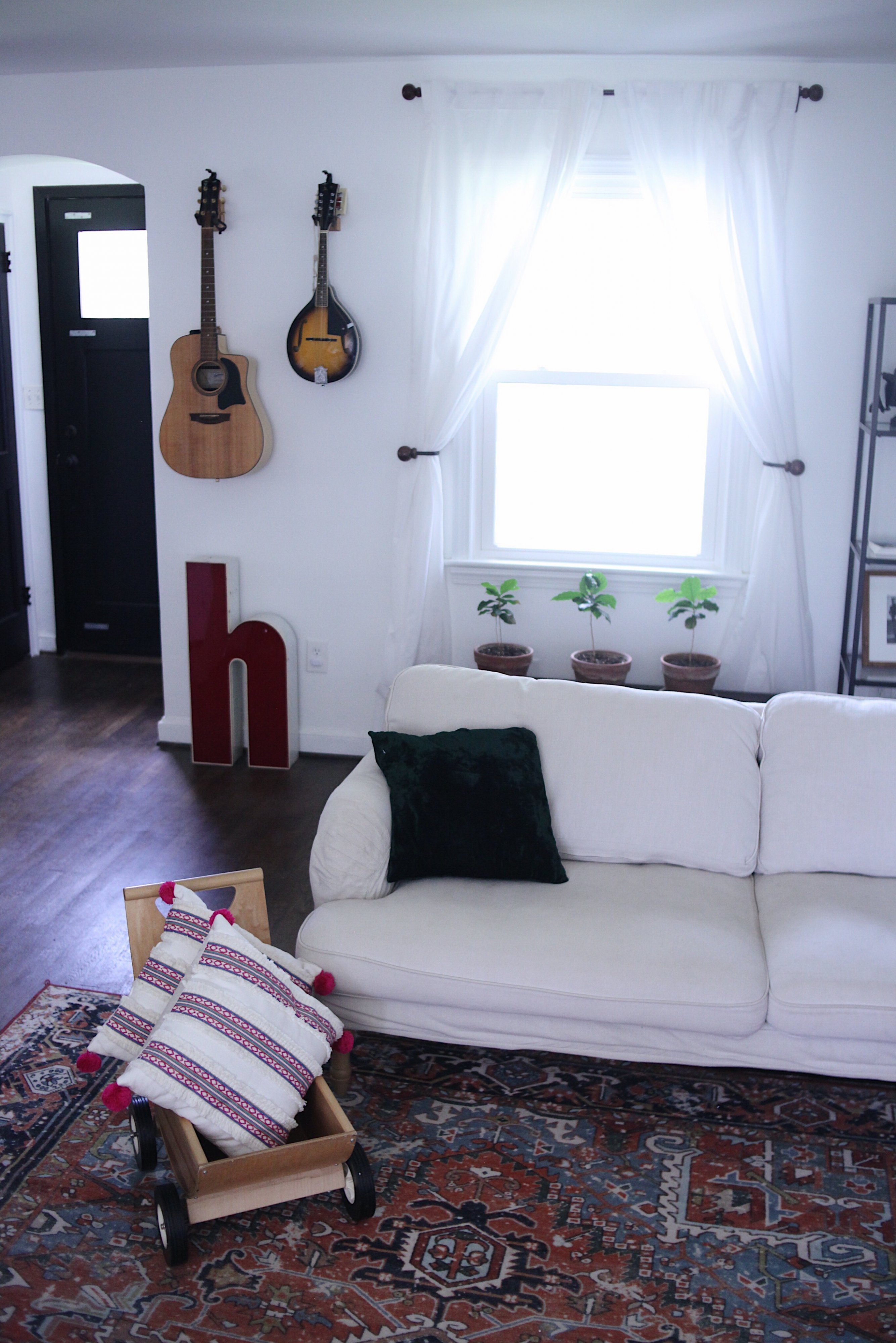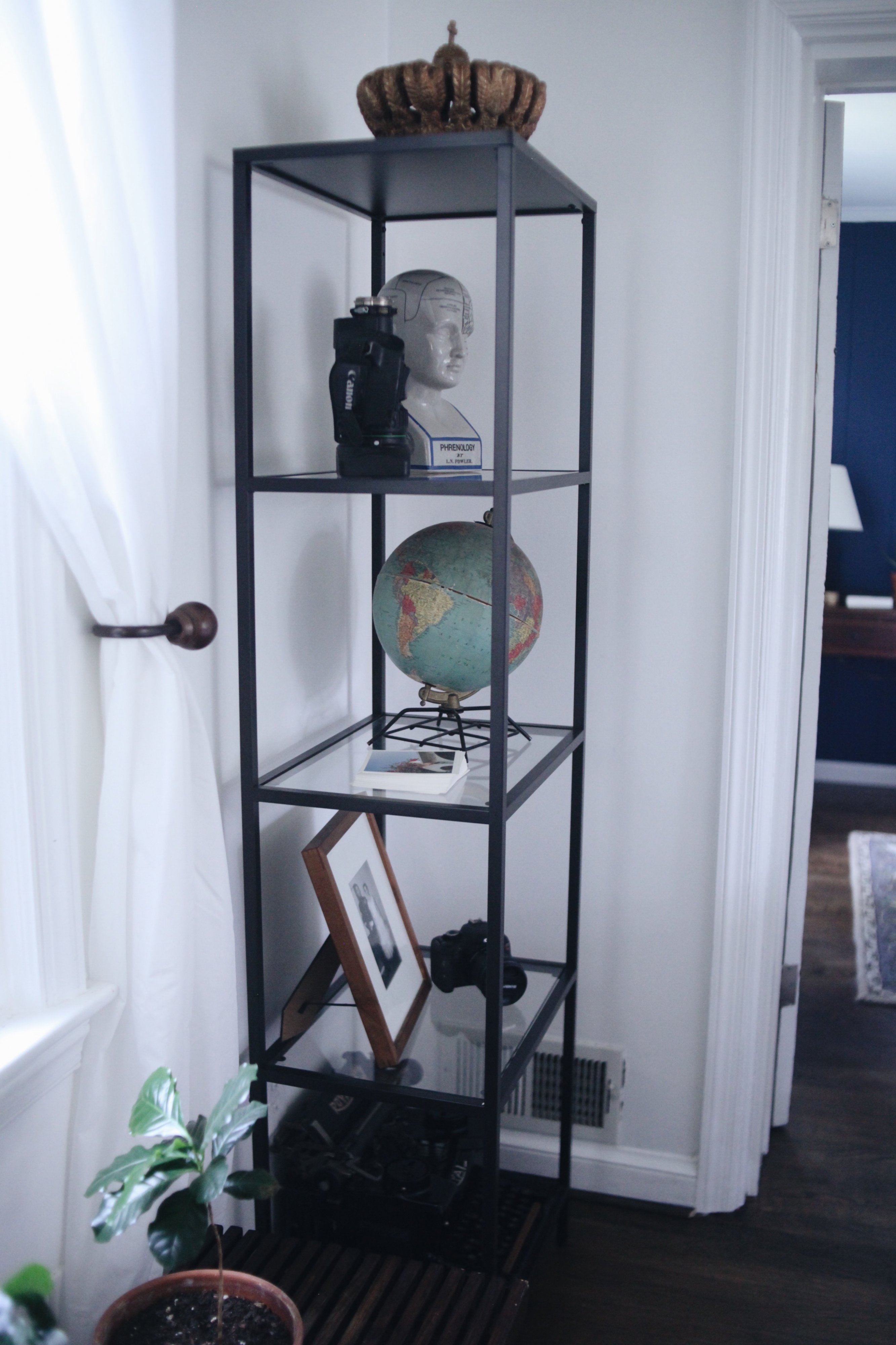 Who lives there: Hanna and Steven Nakano, their daughter, Mila, and their Golden Retriever, Mochi
Neighborhood: Silver Spring
Approximate square feet: 2,200
Beds: Four
Baths: Two-and-a-half
Favorite piece of furniture: A vintage Chesterfield sofa. "My best friend, who owns a vintage store in West Virginia, found it at an estate sale under a sheet in the garage. The owner let her have it for $50, and it's the best gift I've ever received!"
Favorite home interior store: Estate sales, thrift stores, Craigslist, and Wayfair.
Favorite DIY: The Ikea dining room chairs. Hanna sanded down the chrome legs and painted them gold, giving a more polished look to the room.
Splurge: Hanna is all about deals, so she rarely splurges. The most expensive item in her house is her $350 dining room sideboard.
Steal: The Lane dining room table, found for $150 on Craigslist.
Design advice: Wait to purchase furniture until you find the perfect piece (Hanna and Steven didn't have a dining room table until a year after they were married because they couldn't find the right one). "Large pieces of furniture are meant to stay with you for many years; don't rush to buy something just because you think you need it."
Have a house you'd like to be featured in a Look Inside My Home post? Post a picture of your space on Instagram and tag it with #WashMagHome.