1. National Book Festival
Washington Convention Center, September 1

This Library of Congress event boasts an all-star lineup, with literary darlings (Jennifer Egan, Lorrie Moore), political heavyweights (Sonia Sotomayor, Madeleine Albright), and nonfiction notables (Ron Chernow, David Grann) all scheduled to appear (free). We asked a few speakers what they think Washingtonians should be reading.
Kai Bird
Reporter: A Memoir by Seymour M. Hersh
"This is topical and extremely well written, both a colorful account of Hersh's career as an investigative reporter in Washington and absolutely inspirational for journalists everywhere."
Celeste Ng
Notes of a Native Son by James Baldwin, The Origins of Totalitarianism by Hannah Arendt, and Hope in the Dark by Rebecca Solnit
"There are times when I read to escape, but there are also times when I read to keep going. These are books every American should be reading right now."
Jon Meacham
The Way We Live Now by Anthony Trollope
"Fiction may well be the best refuge from the madness of the moment. I just reread this, and it perfectly captures the human drama of an hour of shifting manners and morals."
Meg Medina
The Displaced, edited by Viet Thanh Nguyen
"This beautiful collection offers intimate stories of authors from around the world. The chilling details of their ordeals offer us accounts of unspeakable losses. But more important, it offers a nuanced look at finding a new home and identity in places where, often, one is unwanted."
2-3. Steven Levenson and Branden Jacobs-Jenkins
Two local playwrights have new works opening this month. Here's a look.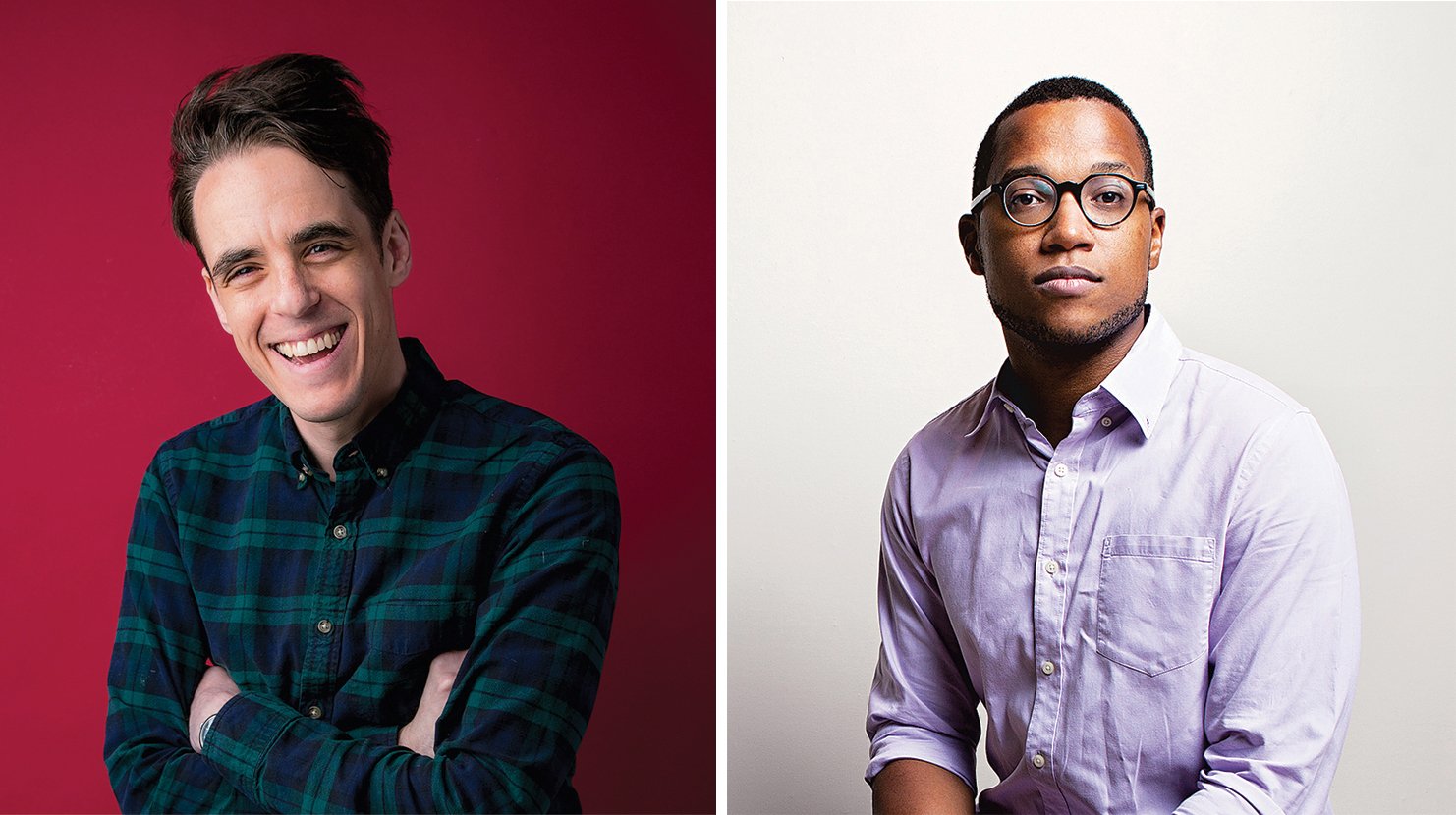 Steven Levenson
If I Forget
Studio Theatre, September 12—October 14
Hails from: Bethesda
Known for: He wrote the book for the Tony-winning musical smash Dear Evan Hansen.
What it's about: If I Forget finds a Tenleytown family arguing over whether to sell a 14th Street property amid a rapidly changing city. Set in 2000, the play explores complex subjects such as family dynamics, Jewish-American identity, and gentrification.
Price: $20 to $90.
Branden Jacobs-Jenkins
Gloria
Woolly Mammoth Theater Company, September 3—30
Hails from: Takoma DC.
Known for: The MacArthur "genius grant" recipient's plays include Appropriate and Everybody.
What it's about: Gloria is a sharp satire that takes place among the cubicles of low-level employees at a highbrow magazine. Jacobs-Jenkins knows the turf, having once worked in a similar position at the New Yorker. But this isn't just a send-up of office politics; the play takes a sudden dark turn that feels even more relevant now than it did when it debuted in 2015.
Price: $20 to $69.
4. Under Fire: Reporting from the Front Lines of the Trump White House by April Ryan
Politics and Prose (Connecticut Avenue), September 4
In her latest book, the veteran White House reporter offers a blunt look at recent life in the press room—and settles some scores. "I was in a so-called friendship with a duplicitous per­son," she writes at the start of a long account of her frayed relationship with Omarosa Manigault-Newman. "I cringe even when I think about it." But don't let that stop you from asking about it during this appearance. After all, Ryan is herself known for posing tough questions. Free.
5. Turn Me Loose
Arena Stage, September 6–October 14
Comedian, activist, and local hero Dick Gregory died last year, two months before an eagerly awaited appearance at the Bentzen Ball Comedy Festival. His much-missed voice returns to DC, in a fashion, with this staging of the off-Broadway hit Turn Me Loose, a play about his life. Gregory is portrayed by Edwin Lee Gibson, an acclaimed theater actor who was himself once a standup comedian. $40 to $90.
6. Orquesta Akokán
Gateway Park, September 8
Recorded at Havana's most famous studio, this group's debut album sounds like a lost mambo classic from the 1950s. You'll be dancing around the lawn when they bring their congas to the Rosslyn Jazz Fest at Gateway Park, although it might be a challenge keeping up with the showstopping album opener, "Mambo Rapidito." Free.
7. The Real Lolita by Sarah Weinman
Politics and Prose (Connecticut Avenue), September 12
Sally Horner was abducted as a preteen and died in a car crash a few years later—a short, tragic life that true-crime writer Sarah Weinman argues inspired Vladimir Nabokov's novel Lolita. Weinman will make her case when she's interviewed here by Baltimore detective novelist Laura Lippman, whose most recent book, Sunburn, is a noir delight. Free.
8. Childish Gambino and Rae Sremmurd
Capital One Arena, September 19
In July, Childish Gambino—otherwise known as actor Donald Glover—followed up his devastatingly topical "This Is America" with the two-song Summer Pack: a laid-back warm-weather jam called "Summertime Magic" paired with a flip-side (in both senses) track that quietly captures the humid tension of the moment. Invigorating openers Rae Sremmurd, two brothers from Mississippi, offer plenty of less subtle pleasures. $66 to $129.
9. Residente
Fillmore Silver Spring, September 19
Puerto Rican rapper Residente learned via a DNA test that he has roots in Siberia, China, and Eastern Europe. So for his solo debut, the former Calle 13 frontman recorded in those locations, resulting in a fascinating album with Siberian throat singing and a Serbian brass band. Live, he's likely to emphasize his boisterous reggaetonero side, reflected in his to-the-point new single, "Sexo." $39.50.
10. Trillectro
Merriweather Post Pavilion, September 22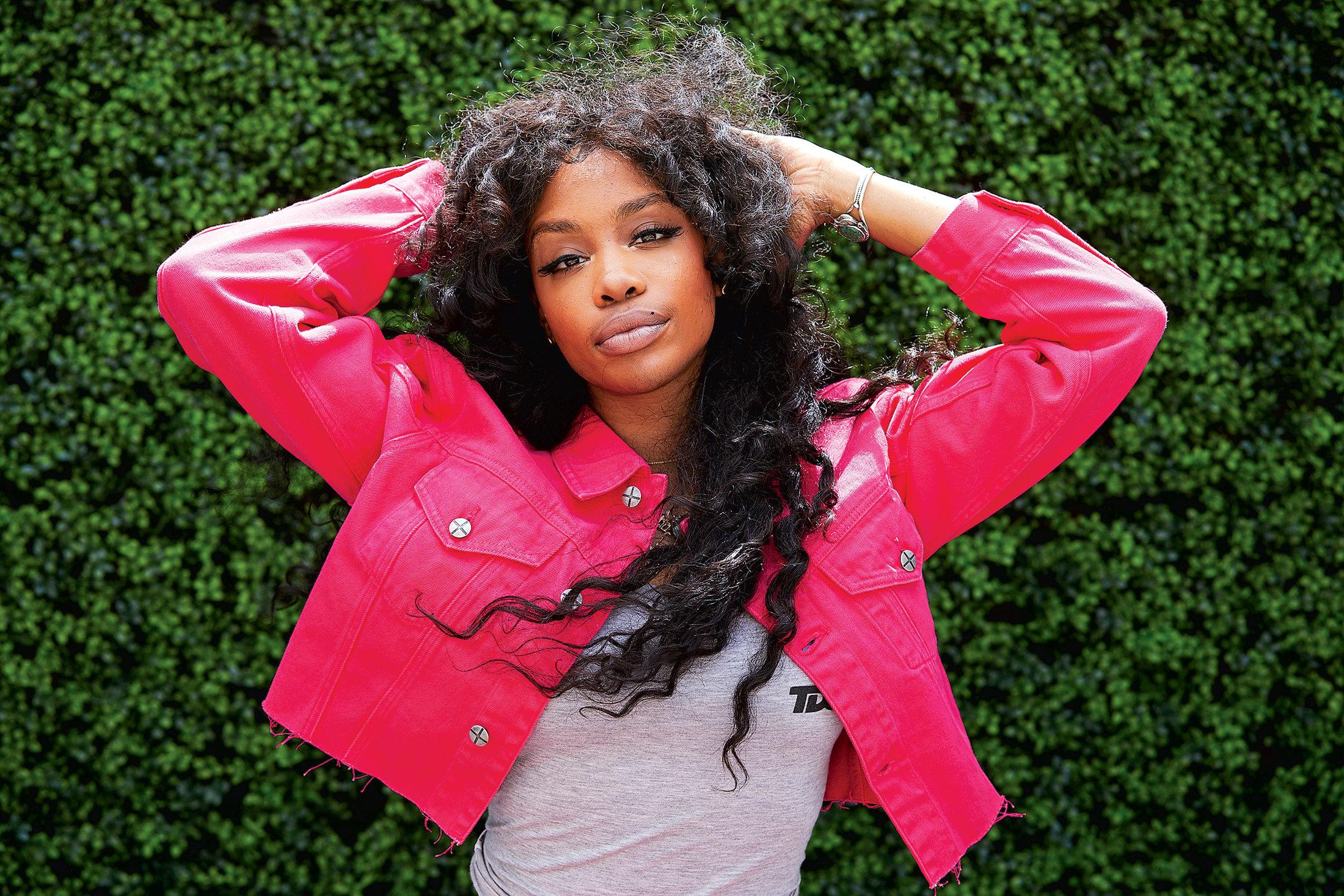 The headliner of this festival's sixth installment, R&B star SZA, was supposed to perform here earlier this year but pulled out due to a vocal-cord injury. The wait has only built anticipation for the nimble singer, whose duet with Kendrick Lamar from Black Panther was a big hit earlier this year. The overstuffed lineup also includes major names like 2 Chainz and Young Thug, along with local acts such as rising rapper Beau Young Prince. $79 to $199.
11. DC State Fair
Waterfront Station, September 23
Washington's take on a state fair is a quirkier, more urban affair than typical farmland gatherings. You're out of luck if you want corn dogs or deep-fried Oreos, and instead of biggest-squash and fastest-pig contests, we have awards for best mumbo sauce, marijuana bud, and DC-themed tattoo. Free.
12. Can American Capitalism Survive? by Steven Pearlstein
Politics and Prose (Connecticut Avenue), September 26
The answer to the title question is yes, writes Steven Pearlstein, but it has to change. At this appearance, the Pulitzer Prize–winning Washington Post columnist explains his vision for "a better capitalism," which combines a universal basic income with national service and encourages corporations to share profits with employees rather than relentlessly focusing on shareholder returns. Gordon Gekko fans should probably skip this one. Free.
13. Blood Orange
Lincoln Theatre, September 28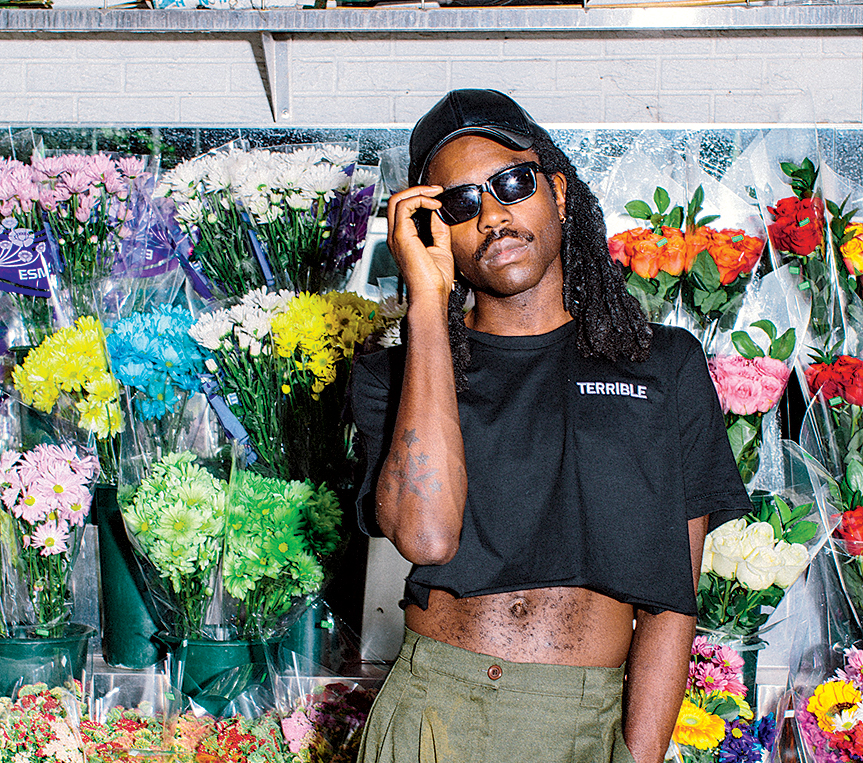 Devonté Hynes is a multitalented writer, producer, and musician who—when not collaborating with the likes of Solange, Haim, and Carly Rae Jepsen—makes fascinatingly brainy funk tracks under the moniker Blood Orange. On record, he explores complex subjects such as life as a British-born black man in the US. Onstage, he never stops dancing. $35.
14. Bill Murray, Jan Vogler & Friends
Strathmore, September 28
What happens when a comedy superstar and a classical cellist strike up a conversation in an airport security line? If they're Bill Murray and Jan Vogler, the result is a strange collaborative album that combines chamber music with literary readings. Even if you're baffled by the notion of, say, a Maurice Ravel/James Thurber mash-up, it's hard to pass on this chance to see Murray do his thing in person. $68 to $148.
15. "Between Worlds: The Art of Bill Traylor"
Smithsonian American Art Museum, September 28–March 17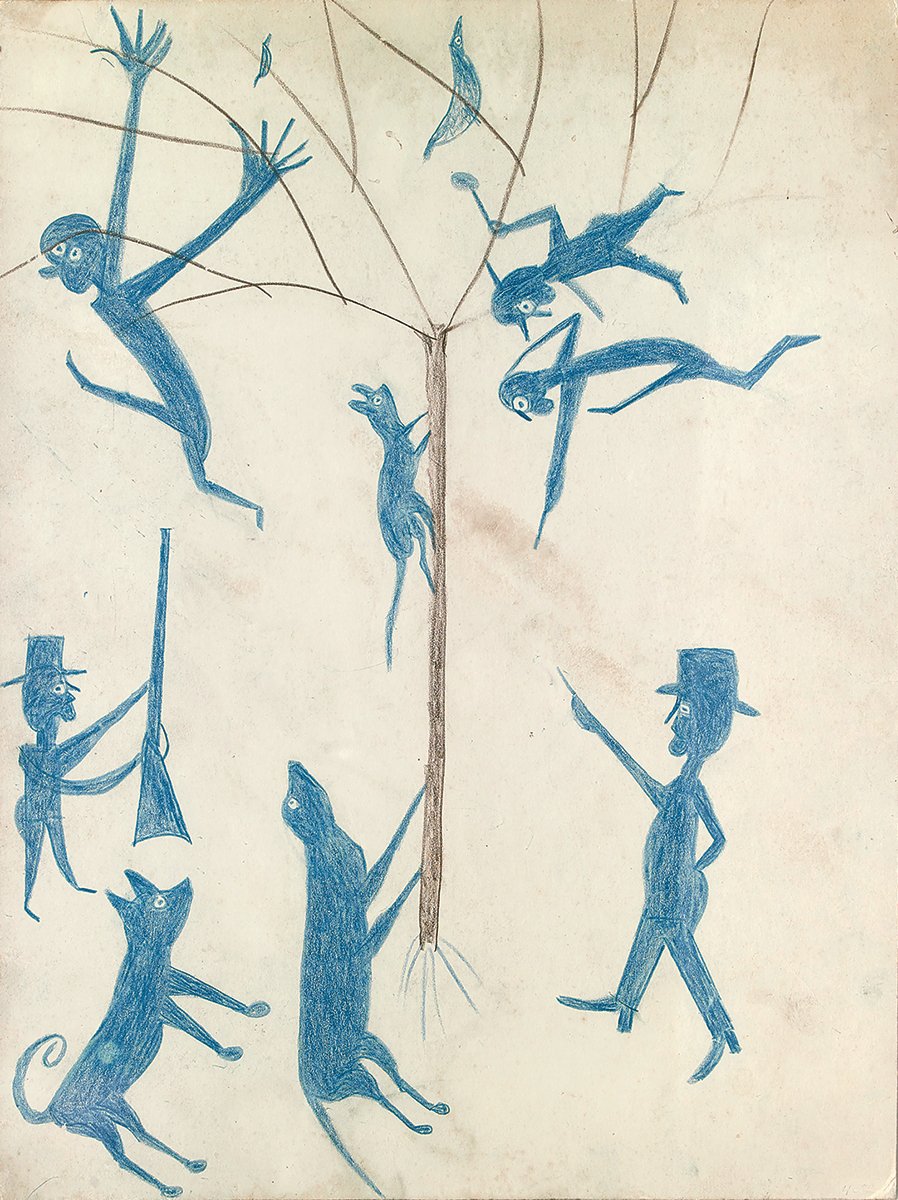 With this exhibit, trailblazing African-American artist Bill Traylor (1853–1949) gets his first retrospective (free). Curator Leslie Umberger explains why his work endures.
The Man
Born enslaved in rural Alabama, Traylor wasn't taught to read. "His perspective and formative years were influenced by being in a society where not many African-Americans were allowed tools like literacy," says Umberger. "That he went on to make art at the height of Jim Crow segregation was a bold assertion of selfhood. He had something he had to say."
The Exhibit
The 155 paintings—which he made between about 1939 and 1942 while living in Montgomery—are individually powerful, but you have to view them together to understand how his work tells a story. "It's important to see his recurring characters and ongoing stories play out together in front of you."
The Work
Paintings such as the untitled work at left are complex combinations of humor and terror that at the time were understood in different ways by different audiences. Traylor had to be careful not to make his work too blunt, but his message comes across. "These images are very radical," Umberger says. "Some push the boundaries of what might be safe for someone like him to put down on paper."
16. Washington Antiquarian Book Fair
Holiday Inn Rosslyn, September 28–29
Take a break from your pile of Trump books and check out the eclectic offerings at this bibliophile bonanza, where more than 60 vendors serve up a wide variety of vintage books and other collectibles that might help take your mind off of contemporary events. A mere $20,000 will get you that rare early edition of Alice's Adventures in Wonderland you've been coveting. $5 to $15.
17. Anderson Cooper and Andy Cohen
Warner Theatre, September 29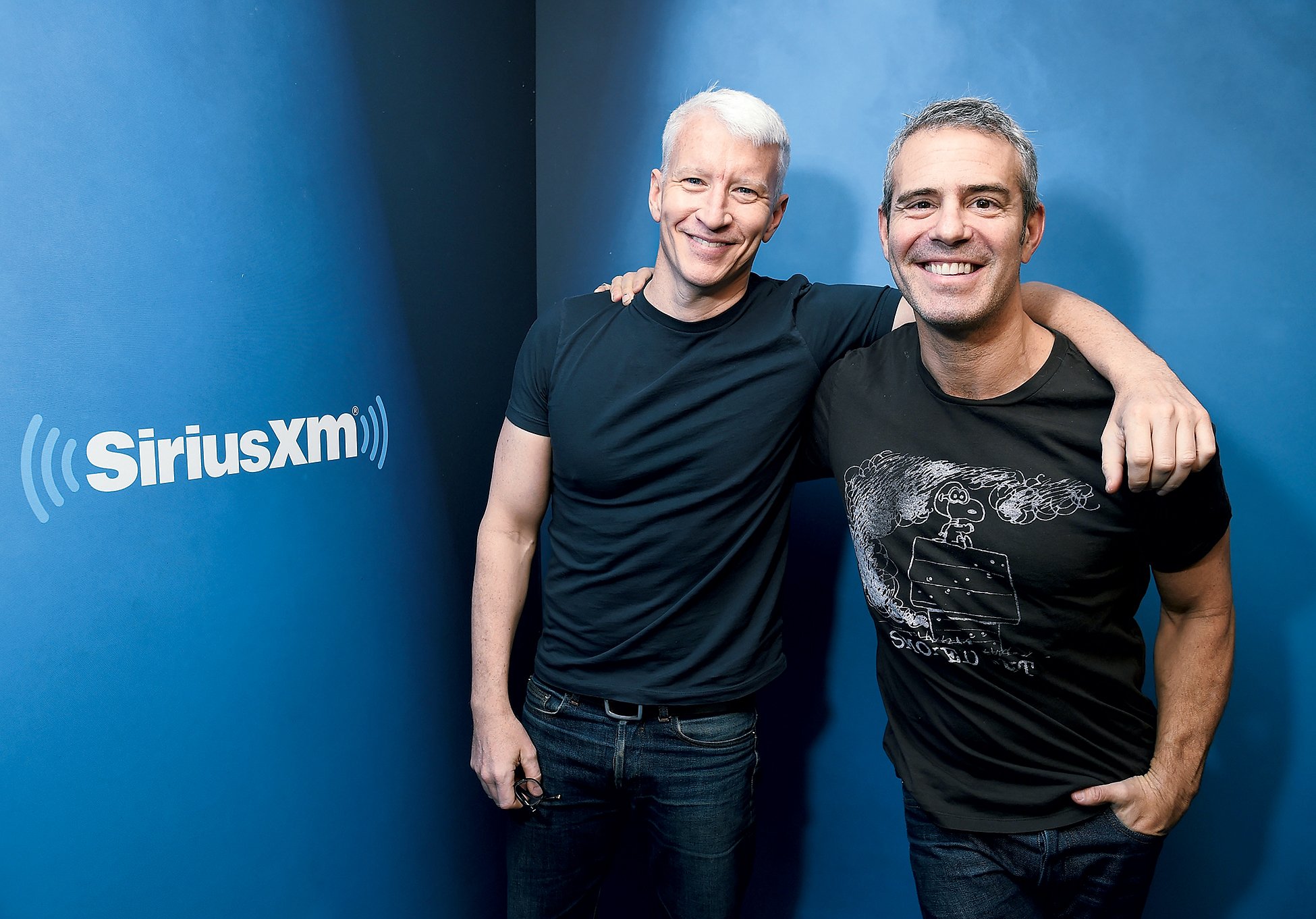 This pair of ACs—the CNN anchor and the host of Bravo's Watch What Happens Live—have turned their friendship into a banter-packed two-man show ($75 to $125). We asked Cooper about some of his local haunts.
What did you and Andy do the last time you were in town?
We went to [the LGBTQ bars] Number Nine and Trade. When you walk in with Andy, it's just a lot, so I usually bow out pretty quickly. Yeah, I'm not very fun. He's more fun.
So what do you like to do here?
I work out—Vida Metropole, usually, or Vi­da U Street, and then there's Equinox on 22nd Street. I used to work out at the YMCA near Dupont Circle [in the '90s]. I actually met Andrew Sullivan there. I had no idea who he was, but we struck up a friendship that remains to this day. We met at the gym at the Y, which sounds very gay. I mean, I guess it was very gay, but . . . .
Where do you eat in DC?
There's a bar at the Georgetown Ritz-Carlton that I love because nobody seems to know about it. They have really good tomato soup and grilled cheese sandwiches late at night. In a hotel, I sometimes order off the children's menu because I like simple peanut-butter-and-jelly sandwiches and spaghetti Bolognese. I have the palate of a five-year-old. I eat the same thing every day for months at a time. It's a way to have order in an otherwise orderless universe.
18. "Japan Modern: Photography From the Gloria Katz and Willard Huyck Collection"
Freer Sackler Gallery, September 29–January 21
A selection of some 70 images made by Japanese photographers throughout the 20th century, this exhibit captures a country grappling with extraordinary turmoil and change. Some of the pieces address things directly, such as Tomatsu Shomei's haunting Nagasaki work. Others offer a different kind of emotional wallop, as in Eikoh Hosoe's can't-look-away portrait (above) of an avant-garde theater performer. Free.
Written by Helen Carefoot, Rosa Cartagena, Jackson Knapp, Ashley Mizuo, Mimi Montgomery, Christian Paz, Emma Sarappo, Brittany Shepherd, Lila Thulin, and Elliot Williams.
This article appears in the September 2018 issue of Washingtonian.