Sitting at the marble counter at Sushi Nakazawa, I consider whether to order a $24 glass of mineraly Demon Slayer sake or to go for a mellower Japanese red ale. But there's another more pressing question running through my head: Where is everybody?
It's 7:30 on a Thursday, and there's one couple in the dining room. Another pair sits beside me at the bar. Later in the evening, a server will tell me how wondrous the staff's meal is, because of all the leftover fish.
What gives?
This is, after all, the first offshoot of a Manhattan restaurant that earned a rare four stars from the New York Times. Its chef, Daisuke Nakazawa, trained under the famous Jiro Ono (from the documentary Jiro Dreams of Sushi). And isn't Washington in the throes of a Japanese boom, with new sushi and ramen houses generating excitement—and crowds—nearly every month?
The main reason, anyone could guess, is that Sushi Nakazawa is attached to the Trump International Hotel. What's more, we're in DC, where people show their opinions with their dining dollars, and lots of people have definite opinions about the Trump hotel. Maybe you're dead set against ever setting foot in the place. Maybe you'll give it a shot. Regardless, know that Nakazawa at least feels separate. You can't reach the restaurant from the hotel—you have to walk around to the back, zigzagging through a Starbucks patio. The minimalist dining room, with its muted lighting and jazzy piano soundtrack, seems a universe away from the gilt-and-velvet lobby, where later this same evening, Donald Trump Jr. and Sarah Huckabee Sanders will be schmoozing their way through Sean Spicer's book party.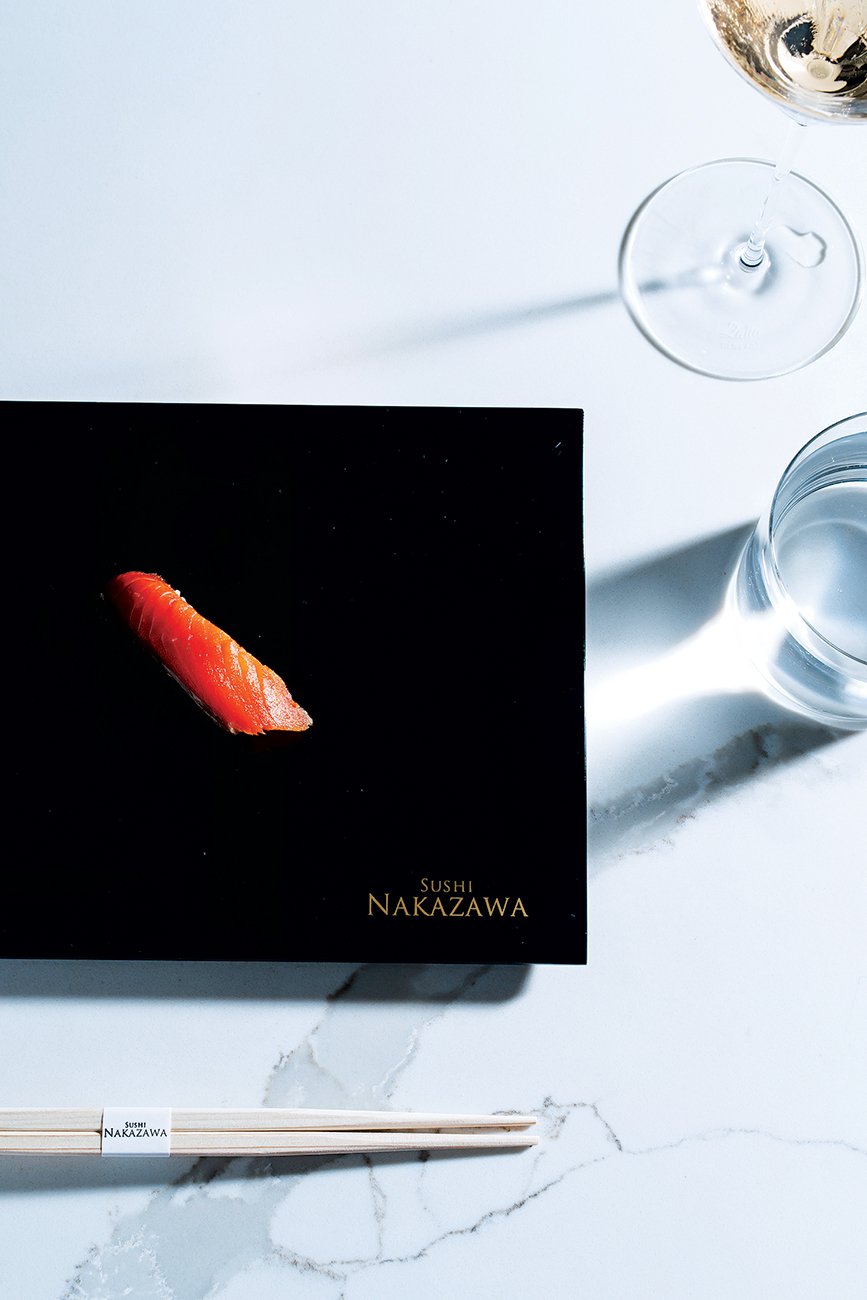 Other factors are at play. For one, the place hasn't gotten much buzz beyond the fact that co-owner Alessandro Borgognone was once deemed the "most hated restaurateur in America" (courtesy of Esquire). He won few fans here when he bashed Washington's food scene a few years ago. There's also no chance to beam photos of your beautiful nigiri onto Instagram, because once each piece is handed to you, you're to eat it right away.
Lastly, Nakazawa is very expensive. The only options are a $150 omakase menu at the sushi bar (which is absolutely where you want to sit) and a $120 set menu in the dining room, which feels like Siberia even when there's nobody else in any part of the restaurant. That puts the place squarely in special-occasion territory, but the omakase here is pretty quick. Each of my three meals clocked in at less than an hour and a half. So, tough to make a night of it.
Still, if you decide to visit, you'll encounter a 20-course parade of some of the very best sushi in Washington. (Some pieces, such as a rectangle of Alaskan king salmon, its fat coaxed out by a flame, might just ruin you for sushi anywhere else.) That's thanks to the precision of chef Masaaki Uchino, an alum of the New York original. He's the reason that sitting at the sushi counter is worth the 30 bucks. (That cost bump also includes a toro handroll.)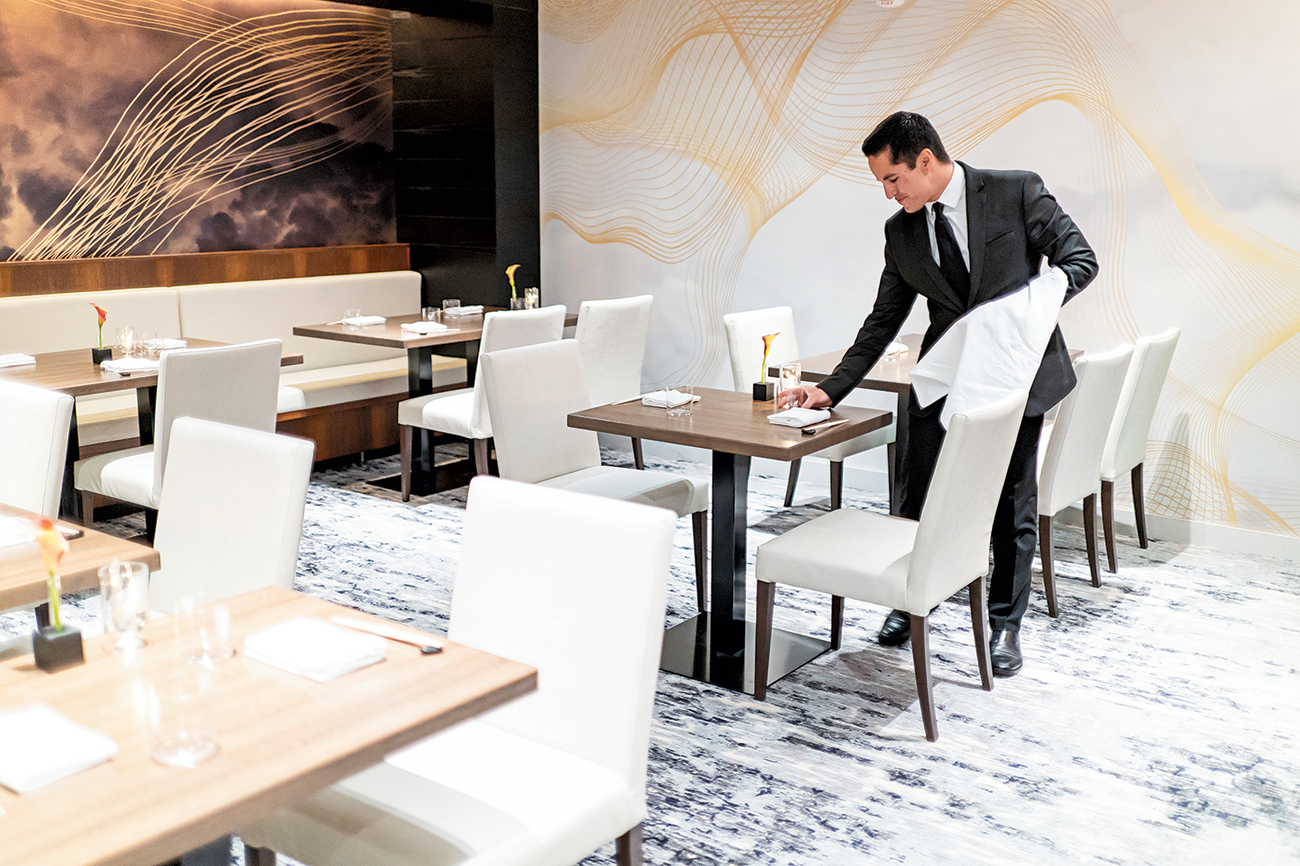 Watch as his quick hands form pads of exquisitely tangy, sticky rice. Or as he paints a cut of Japanese amberjack with soy sauce. (There are five soy-based sauces in his palette.) Or as he places exactly four drops of lemon onto each piece of chicken grunt—a delicious but unfortunately named fish from Nagasaki. The array features three types of salmon and a trio of different cuts of the same filet of bluefin tuna. All of the fish is wild-caught, and much of it comes from Japan. Each piece—from a filament of squid inlaid with a shiso leaf and dabbed with plum to a sweet Vancouver spot prawn crowned with caviar-like pearls of finger lime—is a tiny masterpiece, a poem captured in a bite.
There's typically one supplement, $13 for a piece of gently torched Wagyu-beef nigiri and two types of sea urchin: the more familiar, custardy long-spine uni from California's Catalina Island and the juicier, brighter Hokkaido variety. Get it.
The rest of the experience is just as extraordinarily controlled. Credit for that goes to general manager Cody Nason, an Eleven Madison Park and New York Nakazawa alum on loan to this location for at least a year. By turns charming and snippy ("You will literally be the only people in there," he sniffed when my guest and I insisted on sitting in the dining room, as we'd booked), he runs the tightest of ships. This is a place where a server might cross the room to move your wineglass a few centimeters. Before the first pieces of nigiri arrive, you'll be instructed to eat them in one bite and to please not put any ginger on the fish. (Nason admonished my dining companion for eating too much of the stuff between bites.) Every time Uchino hands you a piece of nigiri, a server appears behind you to explain it in a voice so perfectly modulated, you'd think you were in a day spa. "They call me the Bob Ross of the fish world," one said.
Many potential patrons will let politics dictate whether they pay Nakazawa a visit. But from the food perspective? I'm here to tell you if you're not here, you're missing out.
This article appears in the September 2018 issue of Washingtonian.
---