A guide to the newest places to eat and drink.
In the restaurant world, Stephen Starr openings are kind of like Spielberg premiers. You know they're going to be big productions that involve a lot of talent and money, and the hype usually pays off (see: Le Diplomate). Hence the buzz surrounding St. Anselm, Starr's new DC venture with Brooklyn-based restaurateur Joe Carroll, the brains behind the original St. Anselm in Williamsburg, and chef Marjorie Meek-Bradley (Ripple, Top Chef). The team is set to open their restaurant near Union Market on Sept. 17.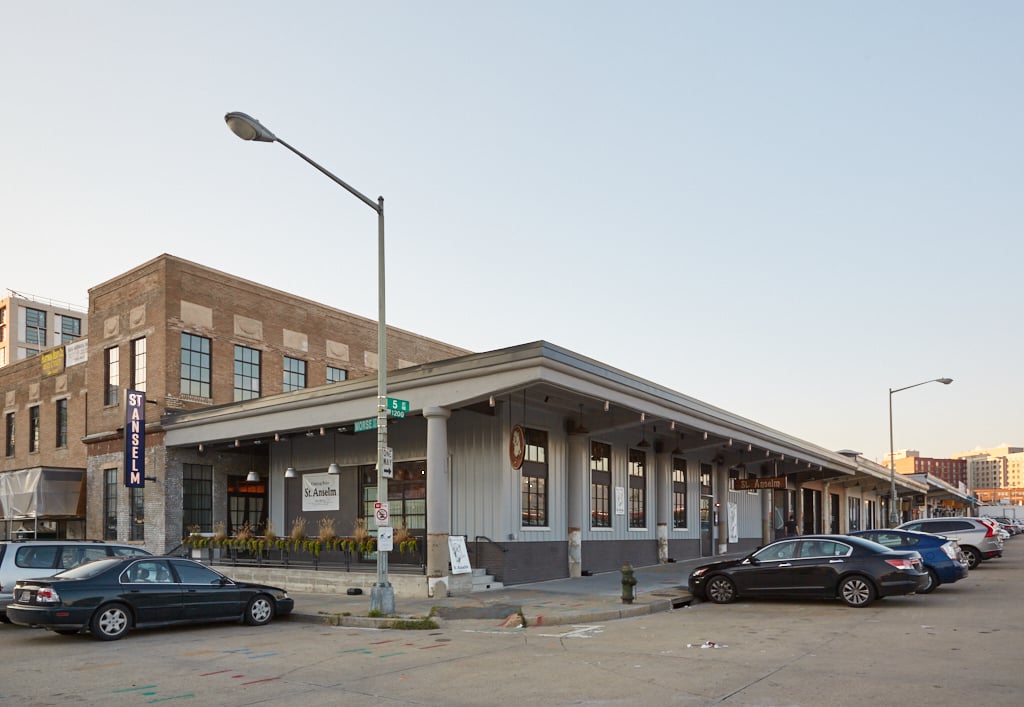 Since St. Anselm's early days, the eight year-old New York restaurant has grappled with a steakhouse-but-not-a-steakhouse identity. The team says the chophouse label doesn't really fit. People who look at the meat-heavy menu (and those pesky restaurant critics) say it does.
"We're much more, though don't get me wrong, I love steakhouses," says Meek-Bradley (her favorite is Joe's downtown). "We're just not a side of spinach and a porterhouse. We're working seasonally. We'll have a ton of vegetables. So if someone came in here expecting filet and bearnaise, they'd be like 'Cool, but this isn't what I thought it was.'"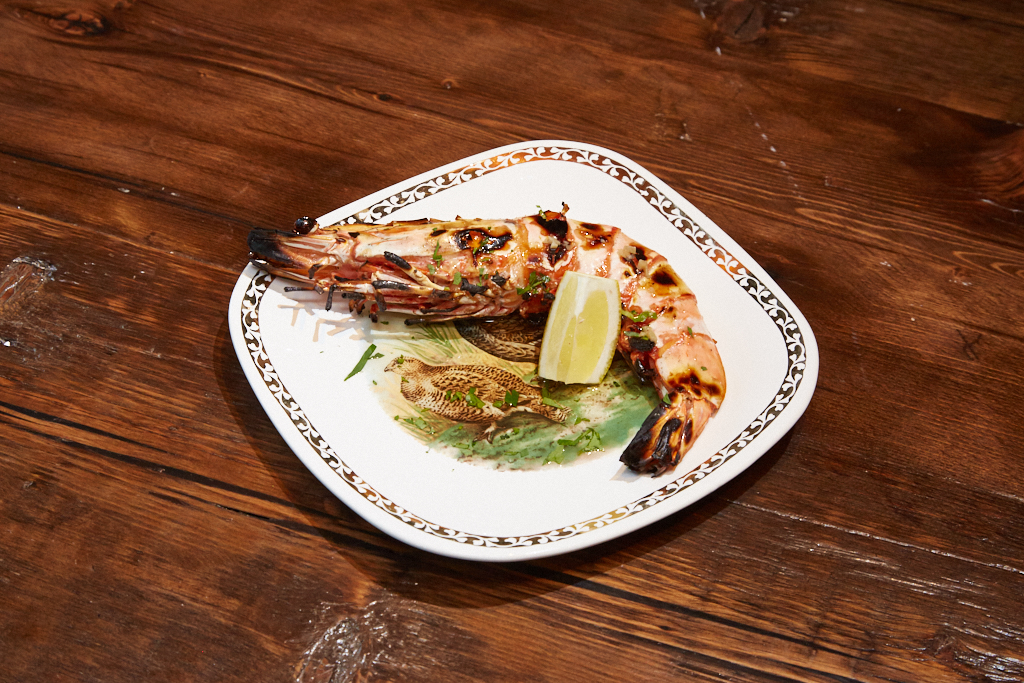 The menu (see below) is telling. Off-cuts of naturally raised, small-farmed, local-when-possible are a specialty of the house—think hanger steak and flatiron. The open kitchen also turns out lesser-utilized portions and preparations like an apricot chutney-glazed heritage pork porterhouse, or a grilled leg of lamb with Mediterranean salsa verde. Prices for such items are designed to be more wallet-friendly than you'd find at your average chophouse. Seafood entrees follow suit, such as simply grilled salmon collar—a delicacy for anyone who likes fatty, rich meat.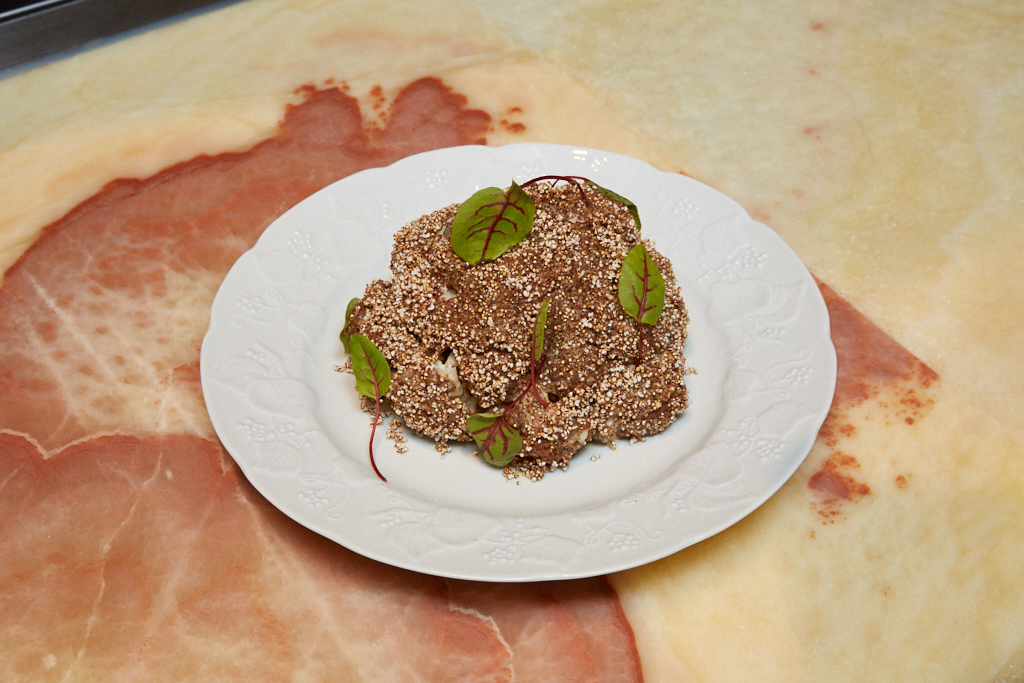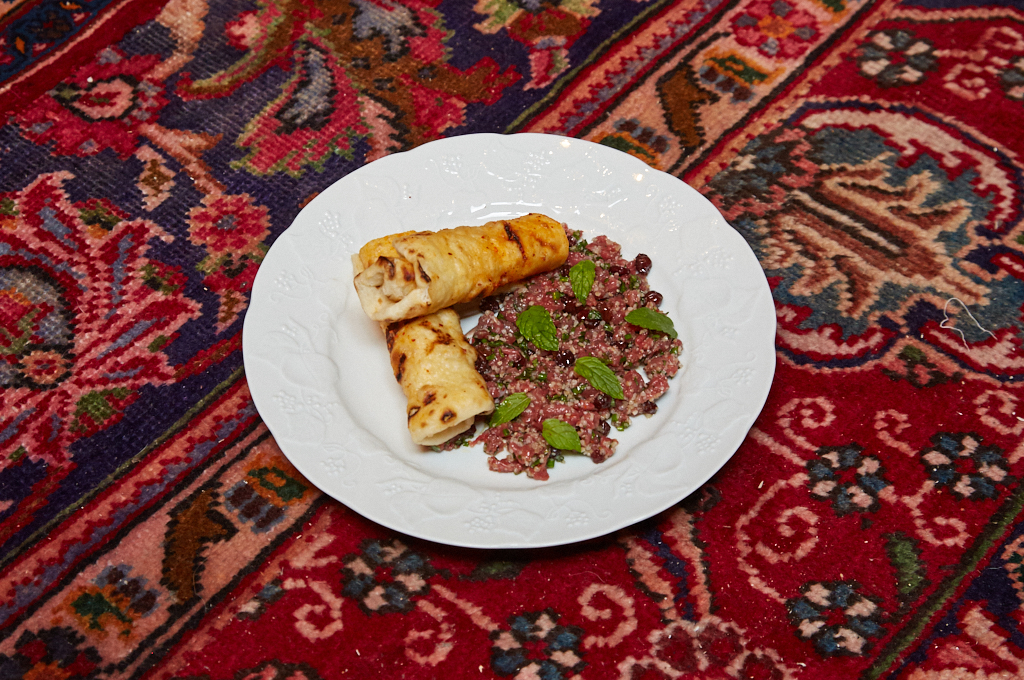 That's not to say traditional carnivores can't get their kicks—and splurges. While the menu (and space) is much larger than the 50-seat Brooklyn original, a few dishes were carried over, including the "ax handle ribeye"—a Flintstonian, bone-in signature that's like a regular ribeye, but meatier. Patrons could match it with a traditional big red wine, though Carroll and sommelier Erik Segelbaum (also from Le Dip) put together an offbeat beverage list that includes, in no particular order: orange wines; yellow (not white) wines; draft wines; bottles from Turkey, Bolivia, and Brazil; $9 glasses; grower Champagne; indigenous varietals; and "a monstrous Maderia" and sherry program, according to Segelbaum.
"People don't have enough fun with their wine lists," he says. "We don't want to make people feel uncomfortable, but we want to take them out of their comfort zone."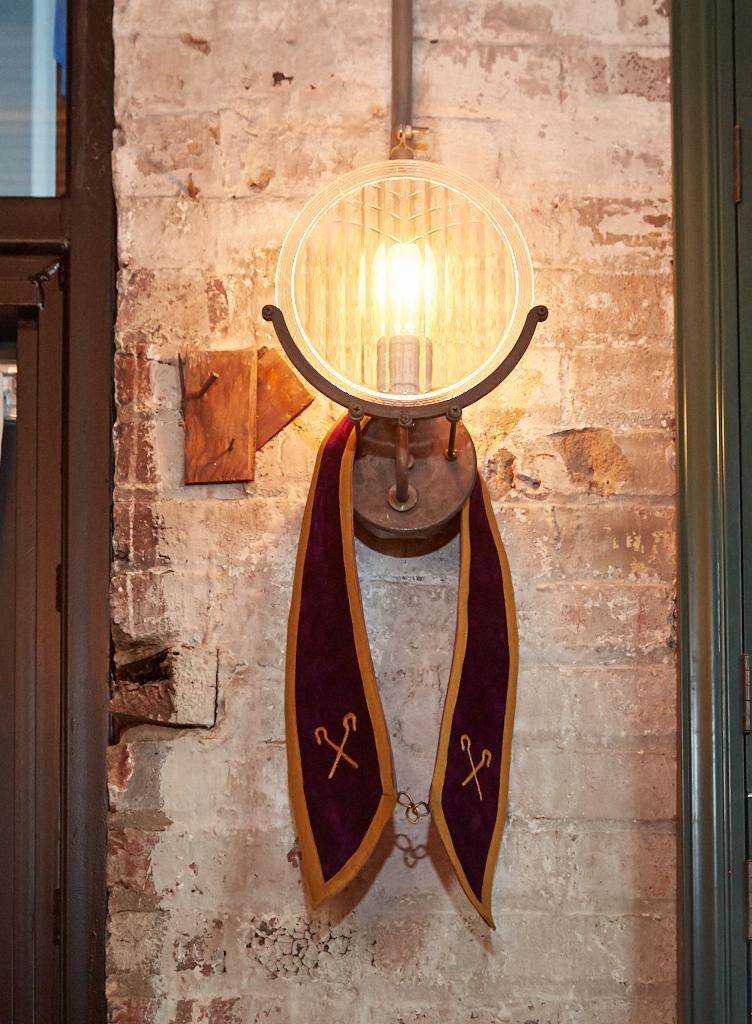 St. Anselm also gets creative with the decor, which may be best described as funky-Americana. Imagine, if you can, a warehouse crossed with a mountain lodge and a fraternal order (note the abundance of fez hats and banners). The team reimagined the steakhouse power booth by commissioning portraits of the worst American presidents in history—modern names not included—and replaced their faces with light fixtures (sorry, Millard Fillmore). The Brooklyn restaurant's long wooden bar in front of the open kitchen is replicated here, though you'll see familiar local faces, including a whole team of sous chefs like Sam Molavi (Ripple) who've worked with Meek-Bradley before.
"I was given the freedom to reach out to people, and source things, and bring who I am and what DC is to me," says Meek-Bradley.
St. Anselm. 1250 Fifth St., NE. Open Monday, September 17 for dinner; brunch to follow late September. 
St. Anselm Dinner Menu: