Brett Kavanaugh took a well-worn copy of the US Constitution with him when he faced the Senate Judiciary Committee earlier this month. Our photographer Evy Mages was in the room, but it wasn't until recently that she noticed that in a close-up she took, Kavanaugh had underlined some passages of the 25th Amendment in red ink (above).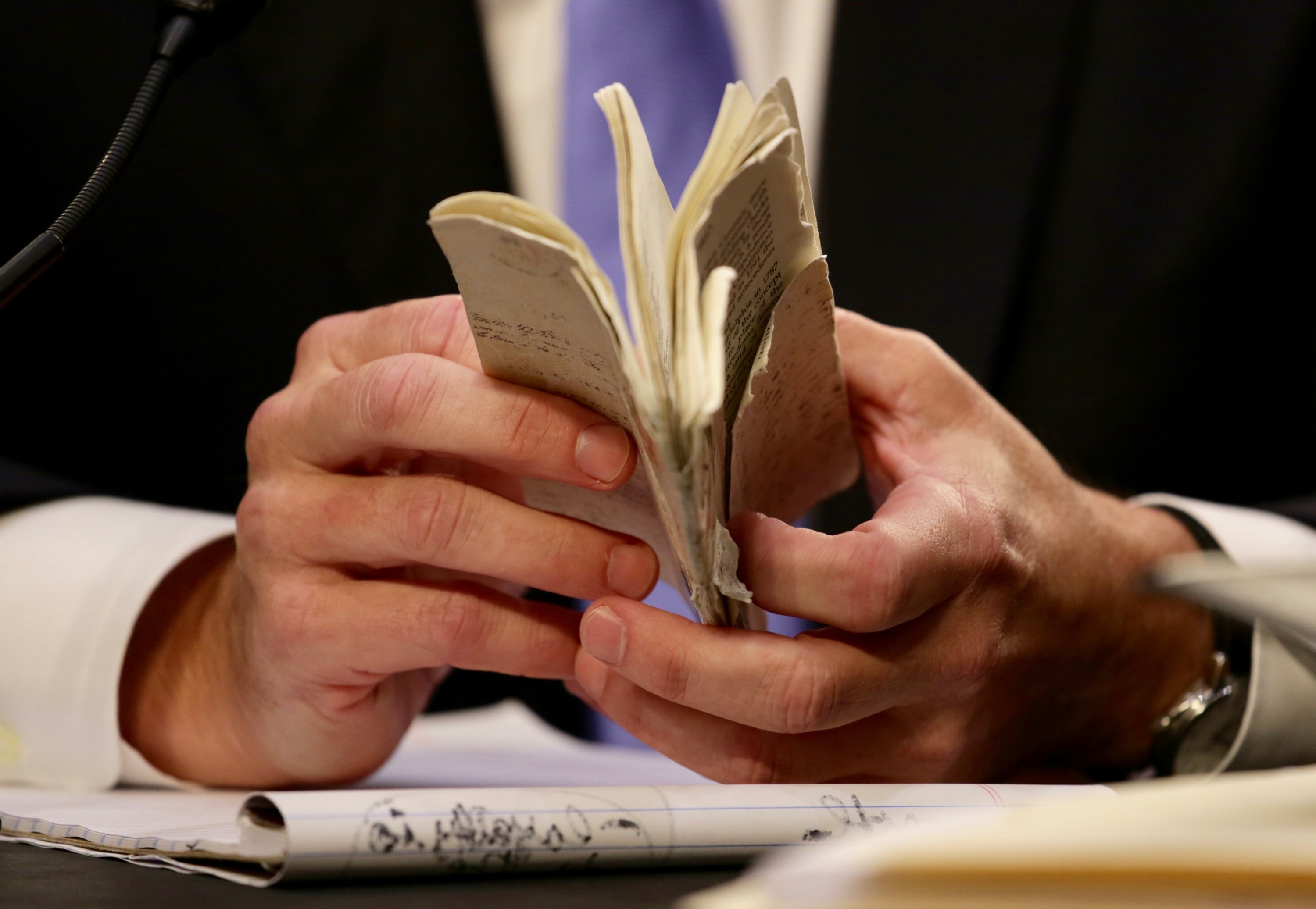 This might not normally be worth mentioning–Kavanaugh's an originalist, after all, and his personal copy of the Constitution is well-annotated. But two data points make the attention he showed the 25th Amendment, which addresses presidential succession in the event of the chief executive's death or disability, worth at least noting. The first involves that very copy of the document, which Kavanaugh brandished when Senator Orrin Hatch asked him about his fealty to Donald Trump: "Senator, if confirmed to the Supreme Court, and as a sitting judge, I owe my loyalty to the Constitution," he replied. "That's what I owe loyalty to."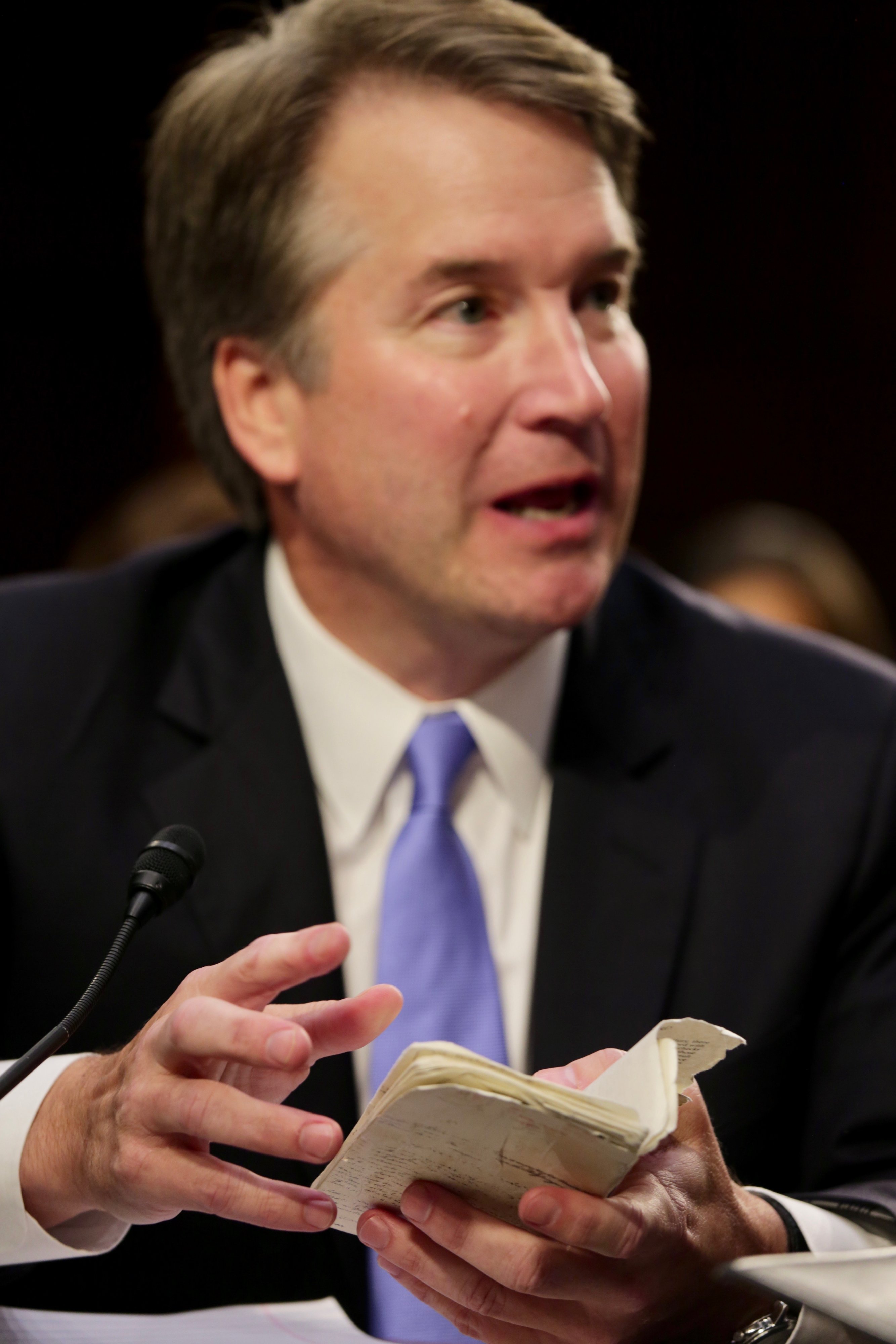 The second involves the New York Times story this past Friday that said Deputy Attorney General Rod Rosenstein told Andrew McCabe, then the acting director of the FBI, "that he might be able to persuade Attorney General Jeff Sessions and John F. Kelly, then the secretary of homeland security and now the White House chief of staff, to mount an effort to invoke the 25th Amendment." (Rosenstein called the Times story "inaccurate and factually incorrect.") Since the beginning of his presidency, Trump has been dogged by reports that aides have considered invoking the amendment, which sets an difficult course for the cabinet, Vice President, and Congress to remove a President who they believe is unable to discharge his duties.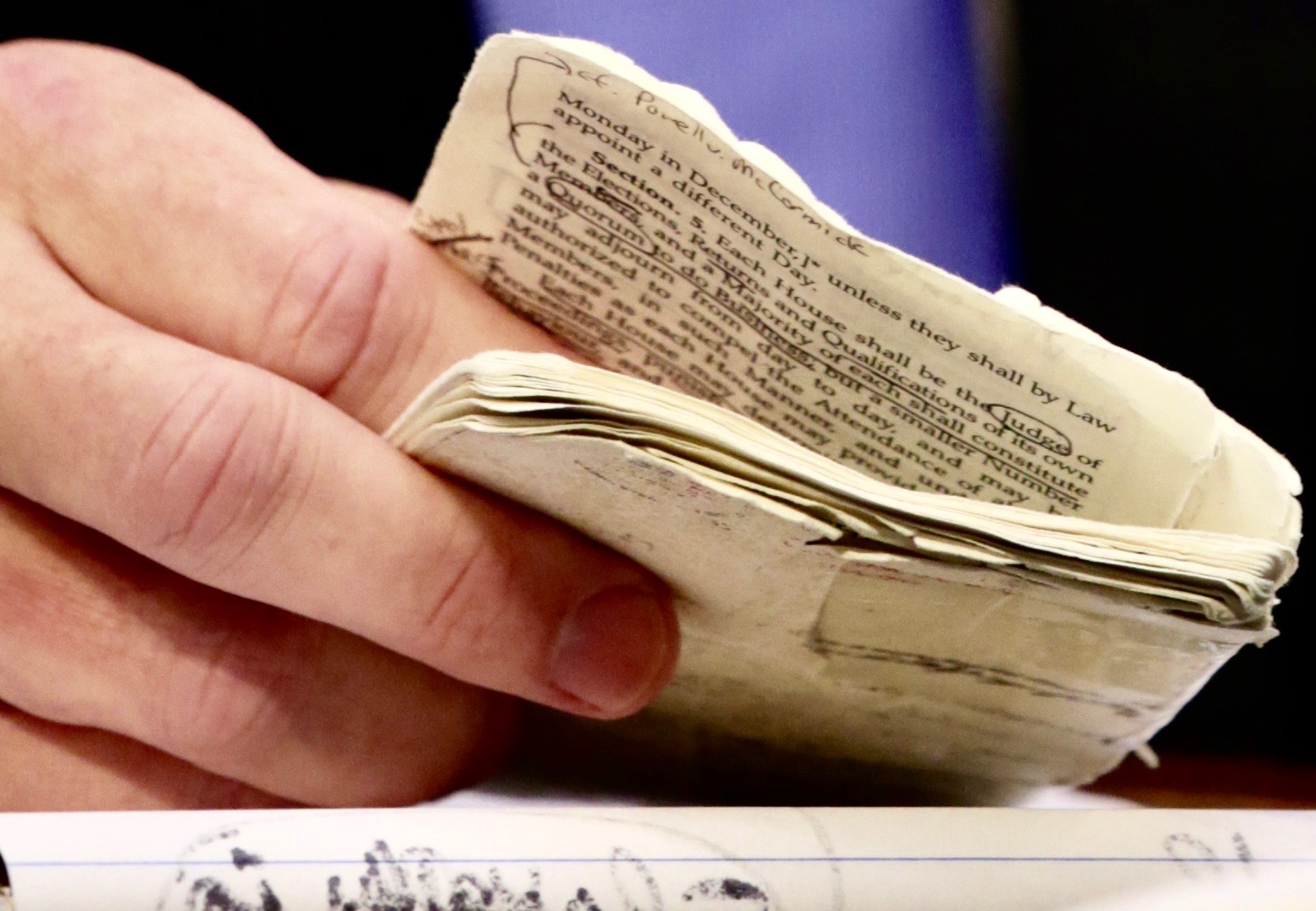 In his copy of the Constitution, Kavanaugh has drawn brackets around parts of Section 4 of the amendment, which deals with the possibility of a President disputing that he cannot serve. In that event, the President would resume power unless the Vice President and a majority of the cabinet submit to the Speaker of the House and the President Pro Tempore of the Senate a written declaration that he's unable to do so. Congress would then decide the issue, a fact that Kavanaugh also underlined. He also underlined the title the Vice President would assume: Acting President. The pro tem is third in the line of succession, after the Speaker. Currently Hatch serves in that role.