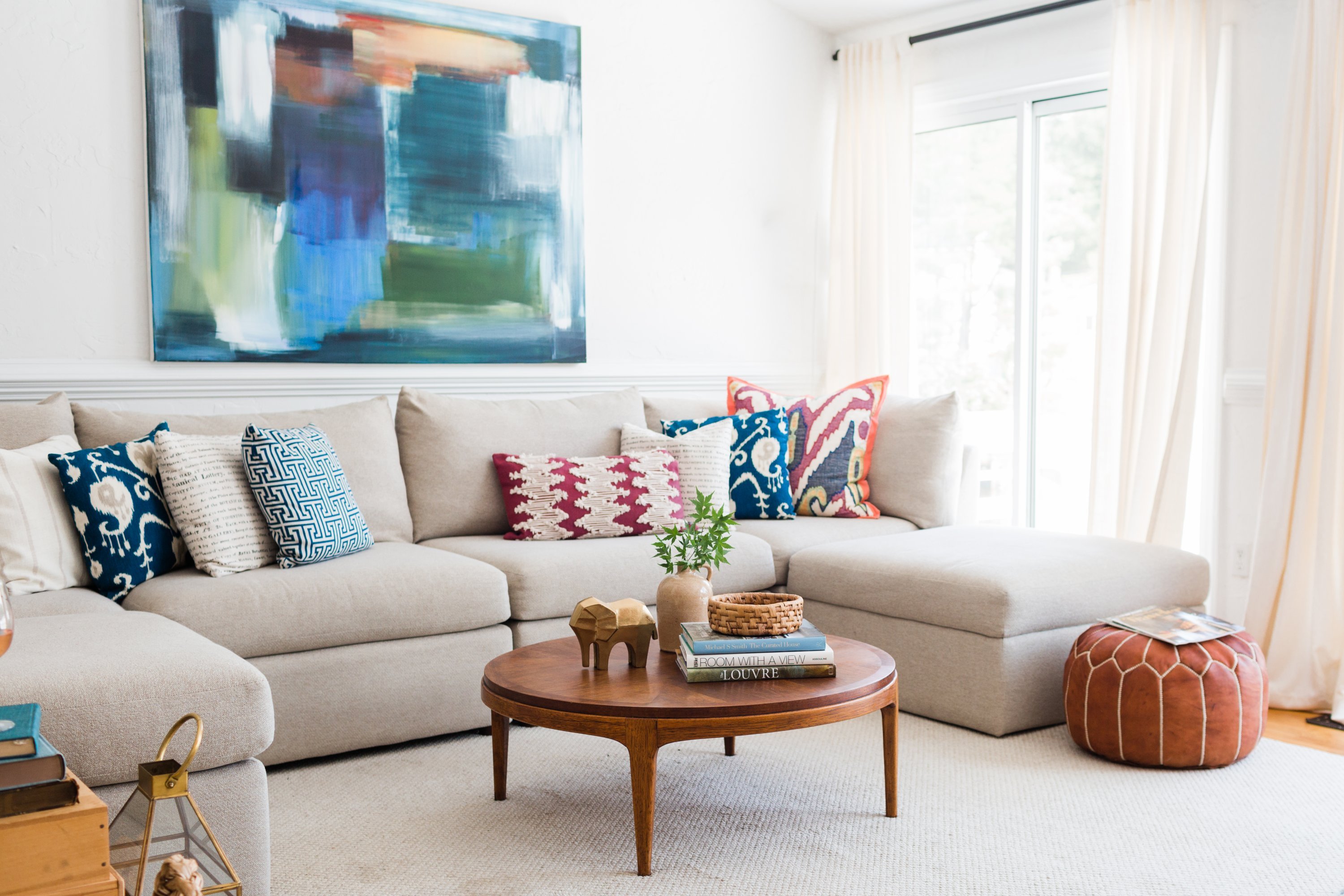 Kristin Corrigan and her husband, Sam, moved to their Fort Washington home in 2015 after living in Capitol Hill for four years. They were drawn out of DC by what Kristin calls the "modern, quirky house," which is located in the waterfront community Tantallon.
"It's so peaceful here, while still being close to the city and our offices," says Kristin. "I go for a walk every morning on the tree-lined streets winding through the golf course and check out all the other homes."
Sam works for Charles Schwab, and Kristin is a corporate event planner while also moonlighting as a wedding planner and an interior stylist. That experience came in handy when the couple decided to re-do the kitchen and bathrooms, as well as update their fireplace and entryway stairs.
The result is a modern, clean space that is a mix of high and low purchases—an intentional approach, says Kristin. "It's all about balance."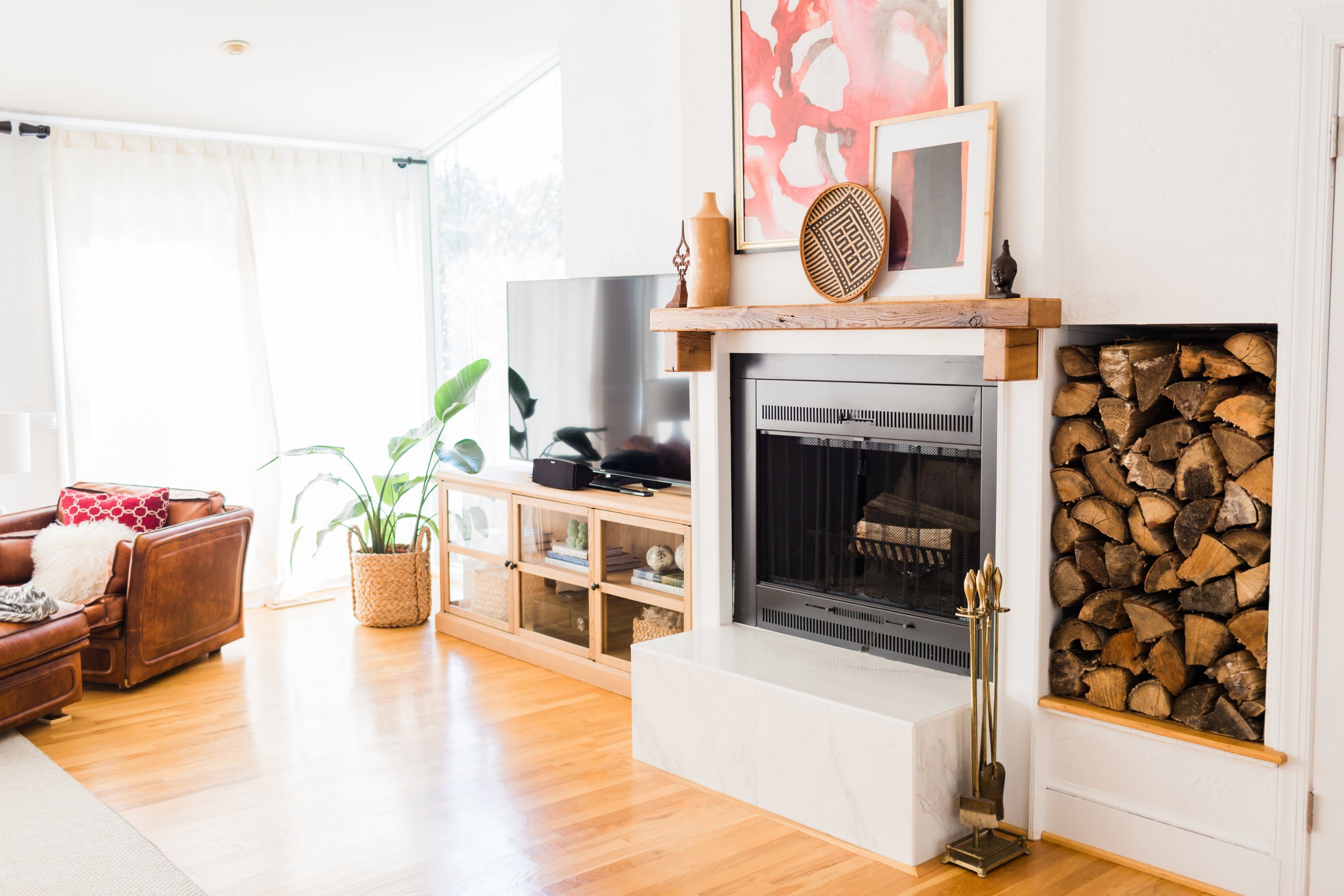 Who lives there: Sam and Kristin Corrigan (and maybe one day a Labrador retriever puppy!)
Neighborhood: Tantallon in Fort Washington, MD
How long they've lived there: Just over three years
Approximate square feet: 4,000
Number of bedrooms: Four
Number of bathrooms: Two full, two half
Favorite piece of furniture: It's a tie: the worn cognac leather chairs and ottomans in the living room and bedroom, which have been passed down to all the bachelors in Sam's family; and the mid-century sideboard in the dining room. "There are so many things I love about this piece of furniture: the warm color of the wood, the brass pulls, the rattan bottom shelf."
Favorite home interior store: McGee & Co. as well as The Old Lucketts Store in Leesburg for antiques. "I always find my way upstairs to the third floor of Lucketts to the room dedicated to mid-century modern antiques."
Favorite DIY: The watercolor painting in the dining room by Kristin, which she says was inspired by a watercolor wallpaper mural she saw on Pinterest.
Splurge: The Bassett Furniture sectional in the living room. "It was worth it because we spend most of our time in the living room, lighting a fire and enjoying a glass of wine, or opening all the doors and windows to enjoy the warm breeze."
Steal: A rattan accent chair in the dining room, snagged on Craigslist for $50.
Design advice: Mix! A perfect example is the living room coffee table, says Kristin, which has an antique pottery piece sitting next to a handmade basket from Jordan and a brass elephant found at Target. "I love mixing a little old with new, or vintage with a big-box purchase," she says. "I never want too much of either style."