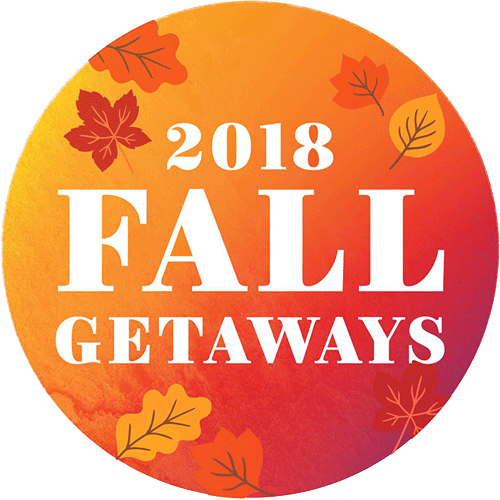 This article is a part of our 2018 guide to great fall getaways, including where to head for colorful foliage, fun festivals, and other glories of autumn.
I used to think the hardest part of "oystering" was deciding how to have them: a squirt of lemon, a dab of cocktail sauce, perhaps a splash of mignonette? The really tough bit—getting the dang things open—well, someone else always does that at the seafood joint. Tip, slurp, ahhh. Repeat.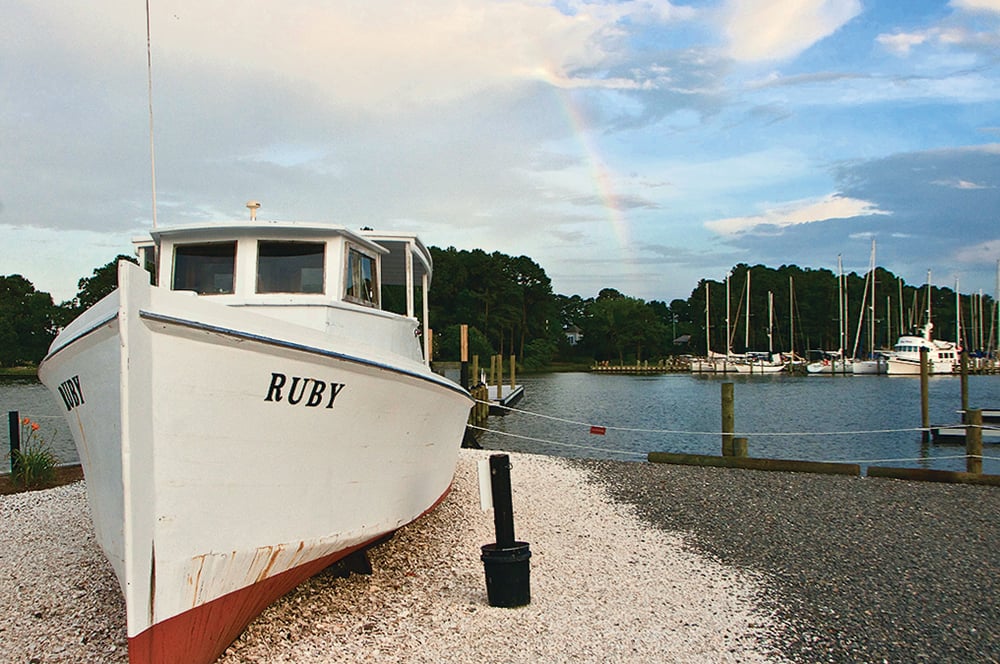 Then I found myself leaning over the gunwales of a wooden boat at the mouth of the Great Wicomico River, wielding an ungainly pair of 18-foot-long oyster tongs and trying to coax bivalves out of the murky water. They weren't having it.
My wife and I were visiting Virginia's lovely Northern Neck and taking a Virginia Waterman's Heritage Tour, a program that gives landlubbers hands-on opportunities to learn about the people who fetch their seafood. Captain A.C. Fisher Jr., whose boat we were on, spent 29 years patrolling these waters with the Marine Police, keeping folks like Ed Coates honest—Ed being the bona fide waterman and oystering old hand along for the ride as my tonging teacher. It's hot, sweaty work, but it could be worse. While the farmed variety can be enjoyed year-round, the season for wild oysters begins in the fall once they've fattened back up after warm-weather spawning. "When I'm out here in December, I can get ice all up in here," Coates says, running a hand over his scruffy gray beard.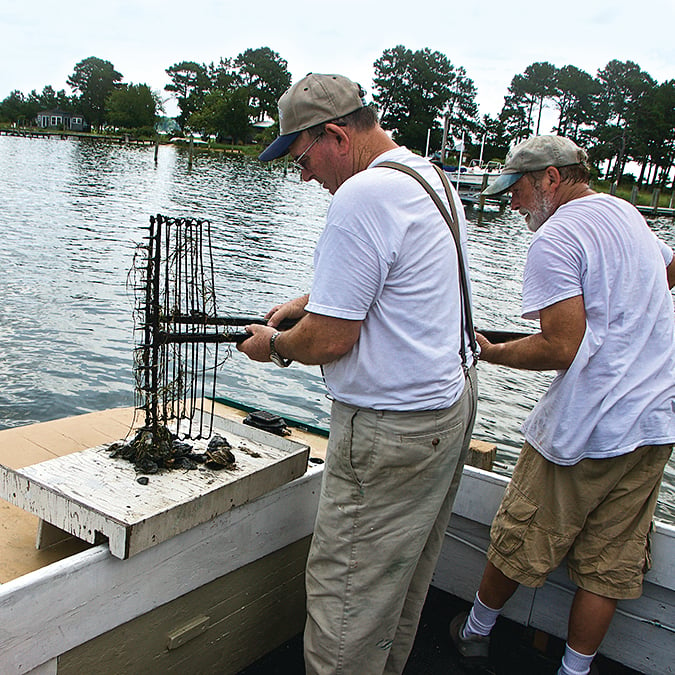 Back to work. First you lower the rake-like scoops until they strike bottom. Then spread the handles apart by opening your arms as far as possible. Move your hands together to send the scoops scuttling along the bottom. Finally, raise the contraption hand over hand. Look, I caught . . . sea grass and mud! Coates has better luck, and we soon have a pile of shells on the stern. Fisher cracks a few open—warm, mineraly, and sweet with splash brine. I eventually manage to bring up one as well, holding the shell aloft proudly. Along the way, we spy pelicans and ospreys and watch a waterwoman pulling crab traps on a Chesapeake deadrise, a traditional workboat with a small forward cabin and long rear deck.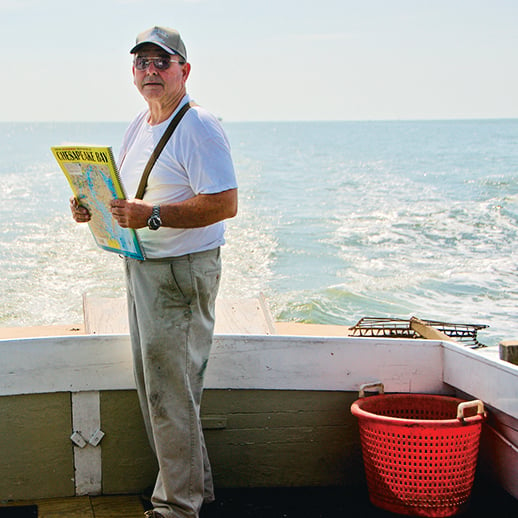 As for the rest of our time down in the Neck, we unashamedly pigged out—oysters raw, fried, roasted, and stewed. (To save money for such gluttony, we spent the night in a lovely Airbnb in Irvington. Swankier options include the Tides Inn resort and the Hope and Glory Inn.)
Among the places we ate was Merroir—15 minutes from Irvington, across the Route 3 bridge on the Middle Peninsula (784 Locklies Creek Rd., Topping; 804-758-2871), where the oysters came baked with herb butter and ham. Down-home and proudly divey, Cockrell's Creek Seafood & Deli (lunch only; 567 Seaboard Rd., Reedville; 804-453-6326) fried them perfectly—crisp outside, practically raw within. At Denson's Grocery and R&B Oyster Bar in cute Colonial Beach (117 Washington Ave.; 804-224-4121), chef/owner Rocky Denson himself showed us around his menu. We loved the bivalves grilled with herb butter and Parmesan, and his bowl of stew was chock-a-block with plump lovelies. We even had fried sugar toads—little puffer fish offering the sweetest, most delicate meat.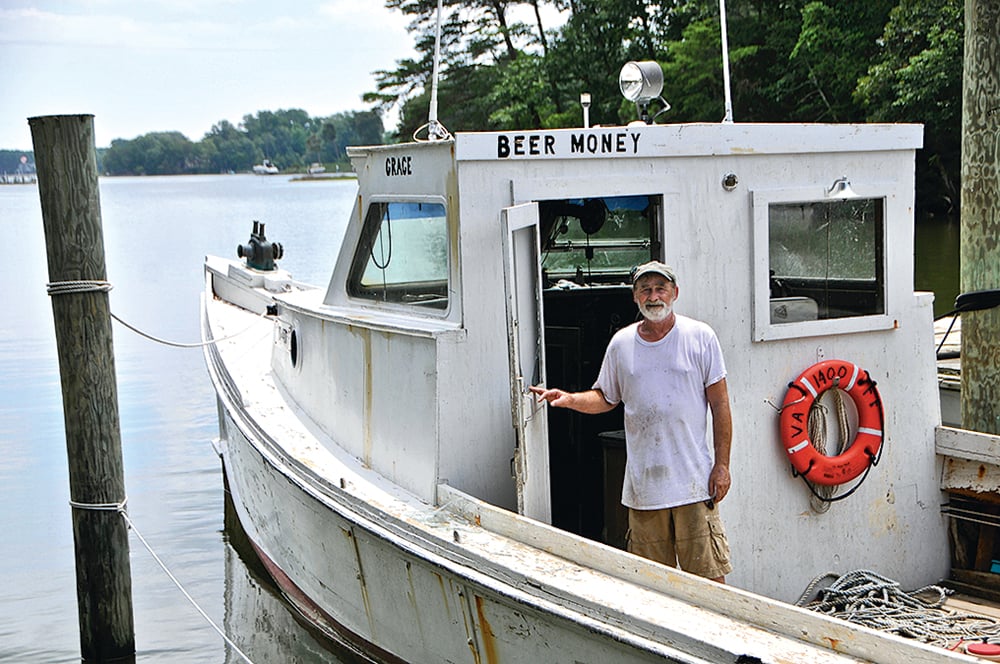 "Eating an oyster is like kissing the sea on the lips," reads a sign at Denson's. Sounds about right.
Find more information on Virginia Watermen's Heritage Tours here. Some 16 different captains, with boats of varying sizes, offer the tours. A.C. Fisher charges $300 for a half-day tour for up to six people. See here for recommendations of other oyster-related activities in Virginia.
This article appears in the September 2018 issue of Washingtonian.