When Kimberly Smith and Amaya Smith talk about why they started their respective businesses, they both tend to use the same key word: frustration. Kimberly Smith is the founder of Marjani Beauty, an online retailer that sells a curated selection of skincare and makeup products for women with darker skin tones. Similarly, Amaya Smith runs a start-up called the Product Junkie that helps women find hair products and tools for natural hair. This winter, the long-time friends—no relation—are teaming up to introduce a new kind of store to Dupont Circle.
Brown Beauty Co-Op aims to bring a mix of skincare, hair, and beauty products for women of color to a 1,000-square foot store at 1365 Connecticut Avenue Northwest. The space is slated to open in December and will feature soothing rose pink tones, evoking a Sephora or Bluemercury-style environment with polished finishes. The pair are going for a modern look that they feel are missing in today's brick-and-mortar market. "We are not a beauty supply," explains Kimberly Smith. "We want it to feel luxurious and high-end."
Patrons will be able to browse a curated selection of products from up-and-coming and established brands at a variety of price points, all designed with darker skin tones in mind, including labels such as Marena Beauty, Hue Noir, Christal Cosmetics, and Joliette by Afrodeity. Designed to better serve and complement darker complexions, these products will range from high-quality foundation, to blushes, eyeshadows, and various lipstick shades. The co-op will predominately stock natural and organic products, which are often more challenging to find for women of color as well. 
Kimberly Smith and Amaya Smith are quick to point out that when they say "brown beauty," it includes all skin tones and ethnicities, not just black women. "We want to be able to serve a lot of other women who are underrepresented in the market like Indian and Latino women," they explain. "It's important to acknowledge there are a lot of similar experiences across cultures."
The boutique will have a salon space for makeup application and hair tutorials, open for both appointments and drop-ins (so you can get a quick touch up on your lunch break). The founders are stacking up the calendar with rotating pop-ups and events as well, positioning the store as a community space where women of color can feel empowered. They also plan to serve as an incubator space for independent beauty companies trying to get a foothold in the local market. The co-founders are hoping that the space will fill a vacuum in DC's beauty scene.
"Having lived and worked here for the past ten years, it has always just surprised me how culturally diverse it is, yet when it comes to beauty, I can still go into stores and not find products for me," says Kimberly Smith. "To me that's quite unbelievable. It's not like we are in middle America. In this region we make up a huge percent of the population at all different levels of socioeconomic status."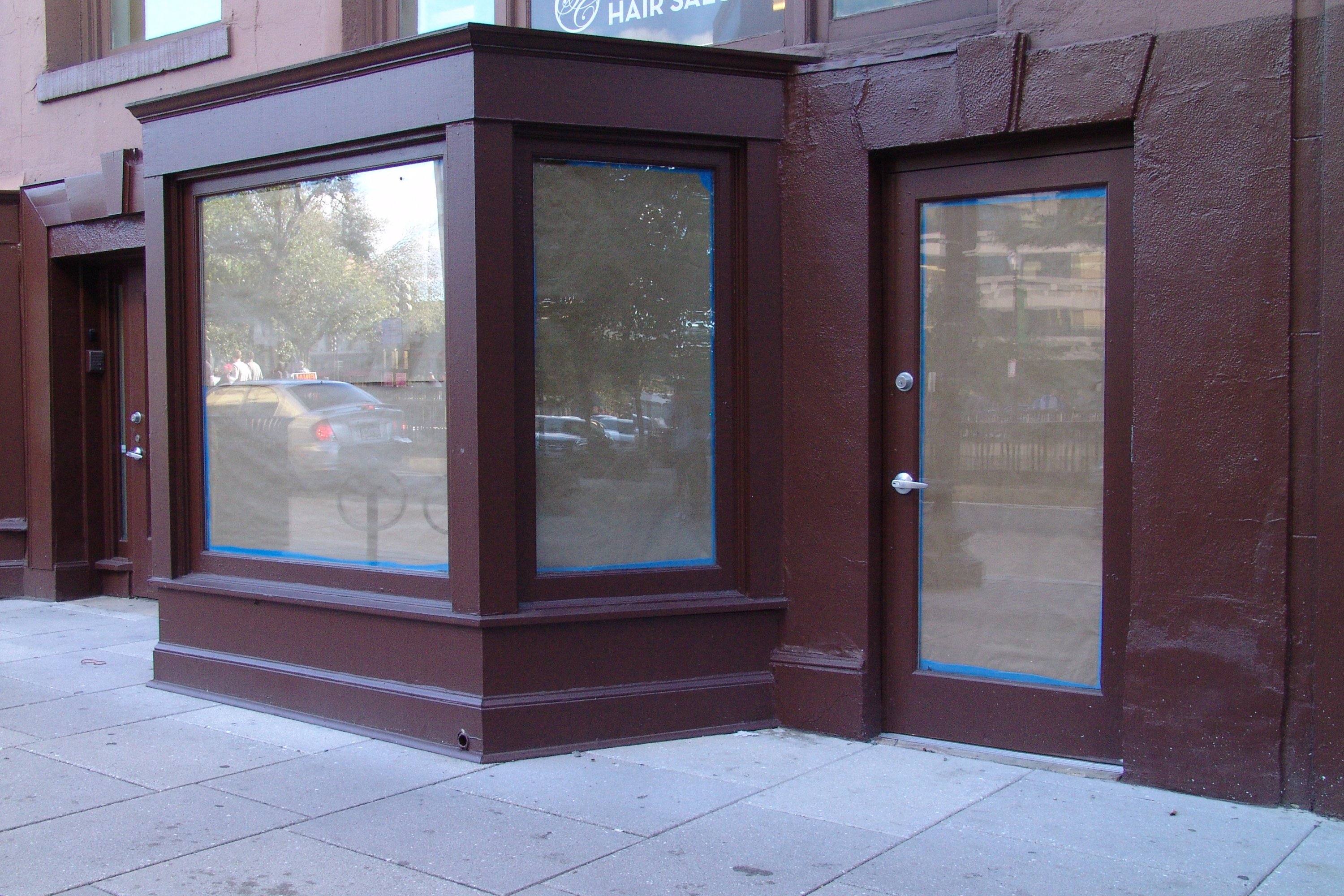 Kimberly Smith is originally from Philadelphia and Amaya Smith grew up in Silver Spring. Kimberly Smith has been running Marjani Beauty for two years now, and Amaya Smith is just getting the Product Junkie off the ground, but the collaboration was a natural fit. Putting all the products and options under one roof was key: Rather than schlepping from specialty store to specialty store, they wanted to create a Sephora-style hub, a one-stop shop for all women of color who struggle to find products that actually work for them or address their skin tone in traditional department stores.
"I've gone to the ethnic aisle in Target or CVS… and it is like chaos and comedy in there," says Amaya Smith. "Women of color have always sort of been relegated to this random aisle where people are like picking up paper towels and toilet paper, meanwhile, you're trying to figure out what product works for you. We wanted to create a store that said 'this is for you.' A space that carries beauty products that affirm you and actually meet your needs."
It's not an uncommon experience, of course. Women of color have been pushing for more inclusivity— and representation when it comes to products like foundation shades—for years. The past decade has seen some progress as the fashion and beauty industries finally seem to be taking baby steps towards inclusivity and diversity, terms that have long been given lip-service but have less often seen meaningful realization. This year alone, we've seen the ascent of dark-skinned models like Eniola Abioro and Adut Aket, the ad campaign domination of British model Adwoa Aboah, the reign of Rihanna's Fenty Beauty offering 40 shades, and an increase in representation in the fashion industry—all encouraging signs of a much-needed shift that make Brown Beauty Co-Op feel especially timely. "It's not as white-washed as it was and we are starting to embrace different complexions and tones and cultures being represented," says Kimberly Smith. 
But the founders are focusing on doing the work here on the ground in DC, bringing change to the area in a tangible way so that women of color can pop into the Dupont Circle location for makeup services or a beauty fix on their way to work and know they will find products that work for them. It's not just a social cause—they are part of a booming demographic of black women-owned businesses hoping to harness some of the estimated $1.5 trillion in black spending power by 2021.
"There is the emphasis on black women not just as a consumer but as a driver of consumer trends and dollars and also as a generator of revenue as the largest group to start small businesses. You have this movement of 'black girl magic' where black women are excelling at a lot of different things—business is just one of them—but there is a lot of emphasis on how we grow black consumer brands and businesses and how we invest in them. We are at a really opportune moment with Brown Beauty Co-Op and fulfilling a consumer need that I think has always been there," Amaya Smith explains.
"The girls are wanting it," says Kimberly Smith, referring to the women who have been introduced to the brand on social media and at pop-ups. "They are excited for it because they need it."
Brown Beauty Co-Op; 1365 Connecticut Avenue Northwest, Suite #100; brownbeautyco-op.com.
*Correction: A previous version of this article listed the store address incorrectly as 135 Connecticut Avenue West.