The view from the White House earlier today was probably something President Trump wouldn't much care for had he been home: above, a blanket of menacing clouds; below, a large group of immigrants waving signs and chanting "Si se puede."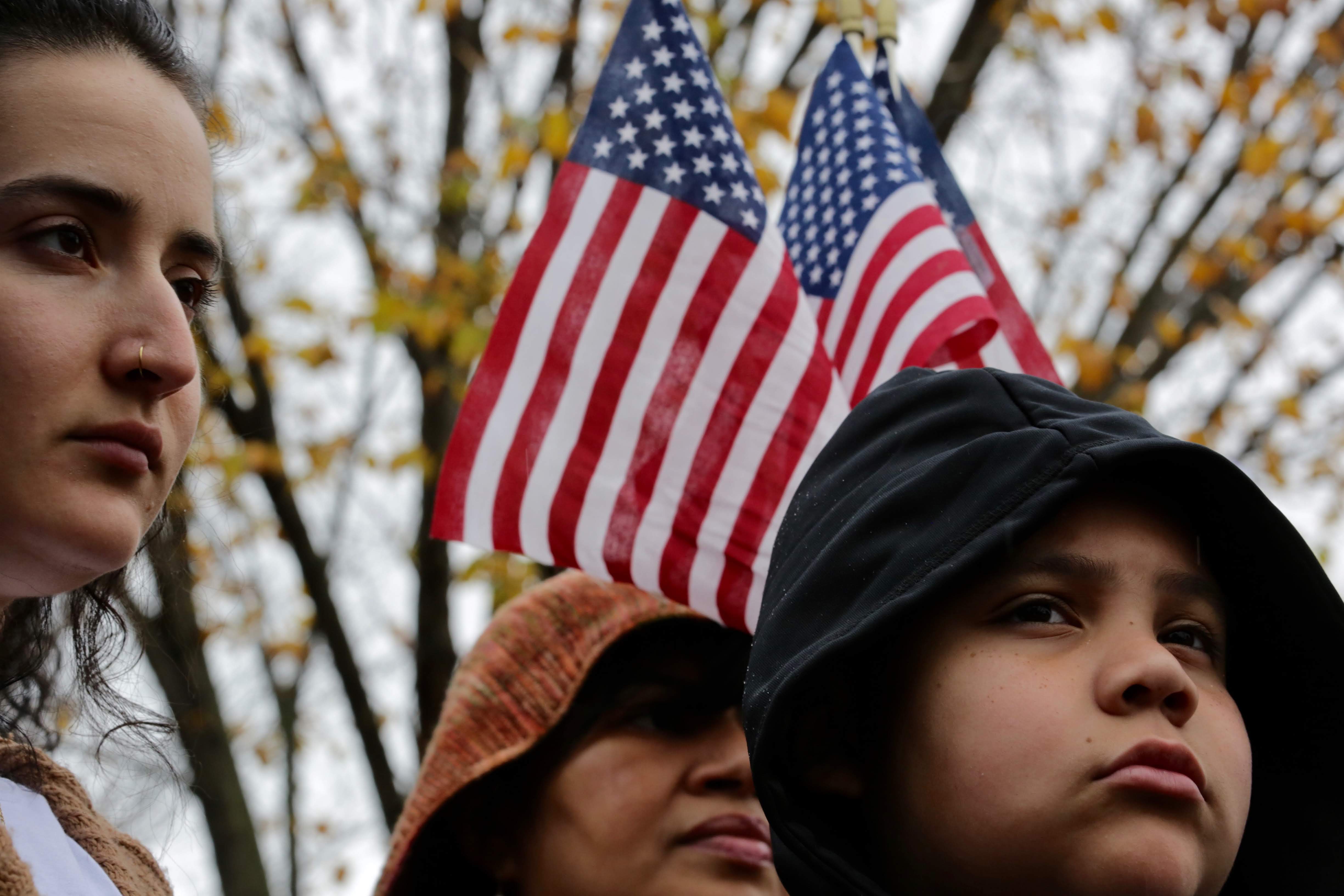 The goal of today's rally—organized by the National TPS Alliance, a network of TPS holders around the country—was to call for a path to legal permanent residence for immigrants who are months away from losing their right to stay in the US. Many of those braving the rain in Lafayette Square were local—tens of thousands of TPS recipients, most of them from El Salvador, live in the DC area. Others were activists finishing a cross-country bus trip to try to save the TPS program, which the Trump administration plans to terminate for immigrants from six different countries. Almost all of the group's chants were in Spanish, but one of them was in English, and to the point: "No residency, no peace!"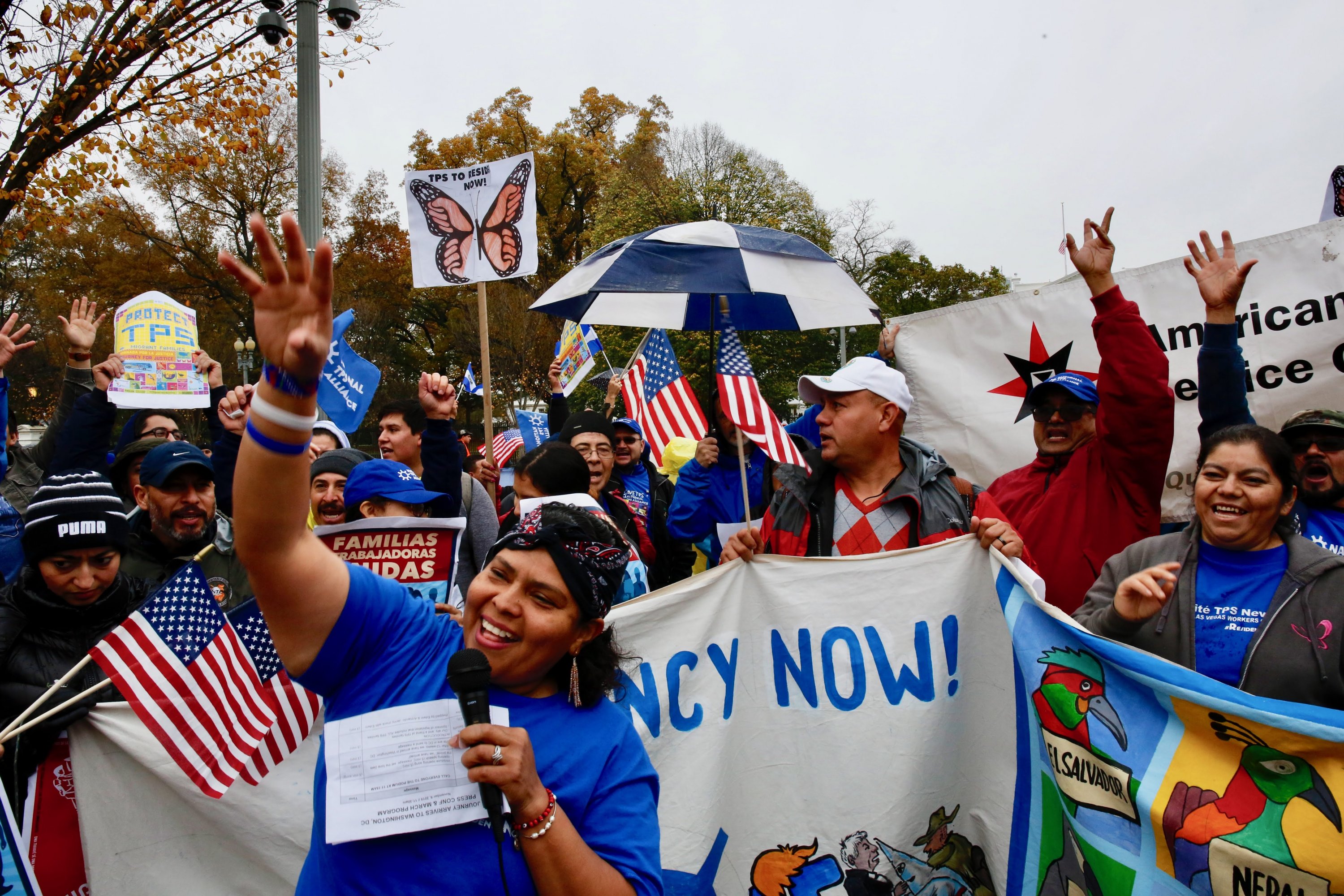 "We mobilized before the election. We're mobilizing now after the election. We'll keep doing it until our situation is no longer temporary and uncertain," says Jessika Giron, from Honduras, who first moved to the US 22 years ago. "We have been law-abiding citizens for two decades. We work, own businesses and homes. We have laid down roots here now. President Trump says he wants to deport criminals. We aren't criminals. We're contributing, doing the right things."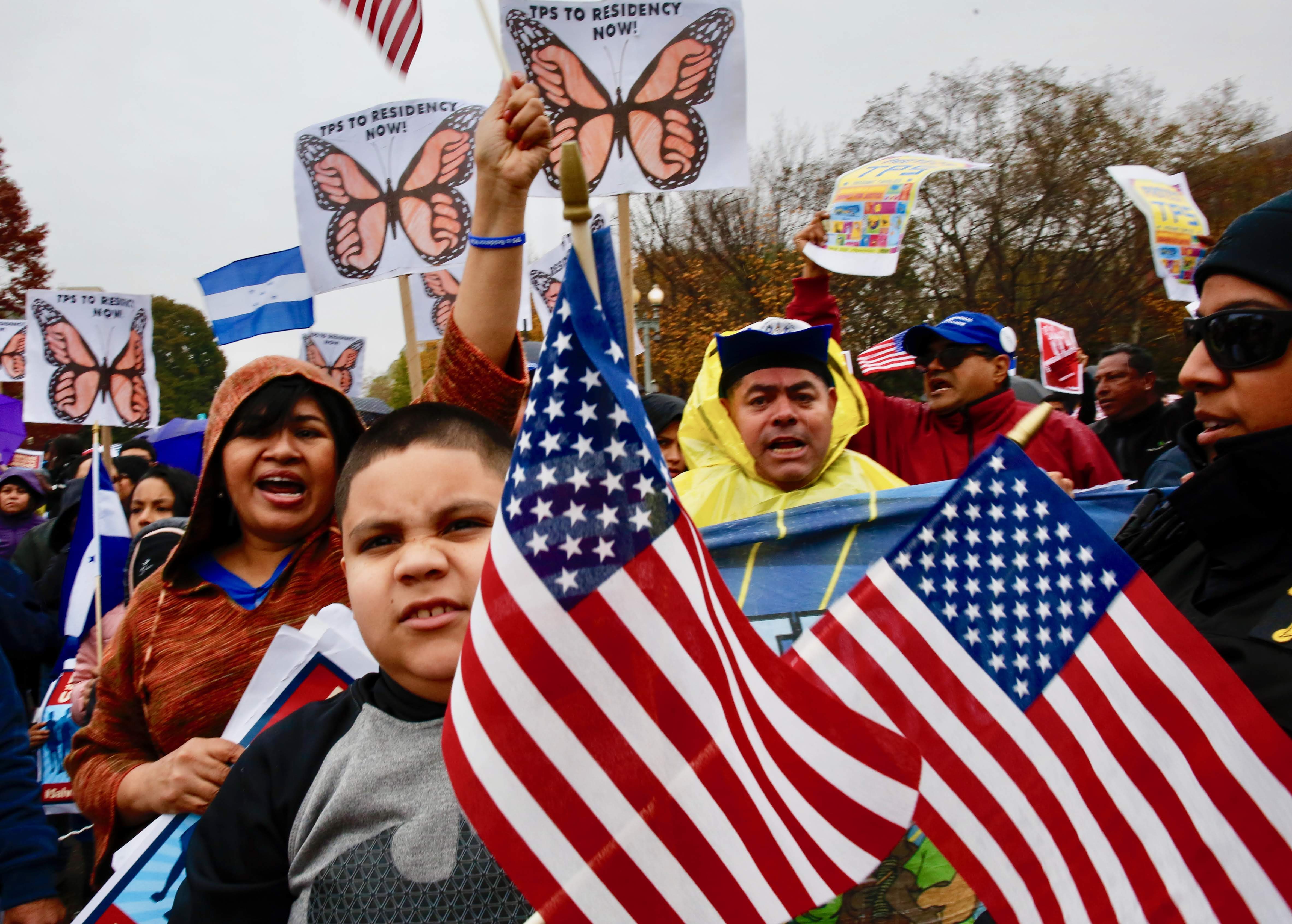 Giron lives in New Jersey but has traveled to many cities on the East Coast for protests like today's. Her mode of transportation is the National TPS Alliance's bus, which activists have been calling a "Journey for Justice caravan," before the group of migrants (many of them from TPS holders' homelands) trekking northward through Mexico started grabbing headlines.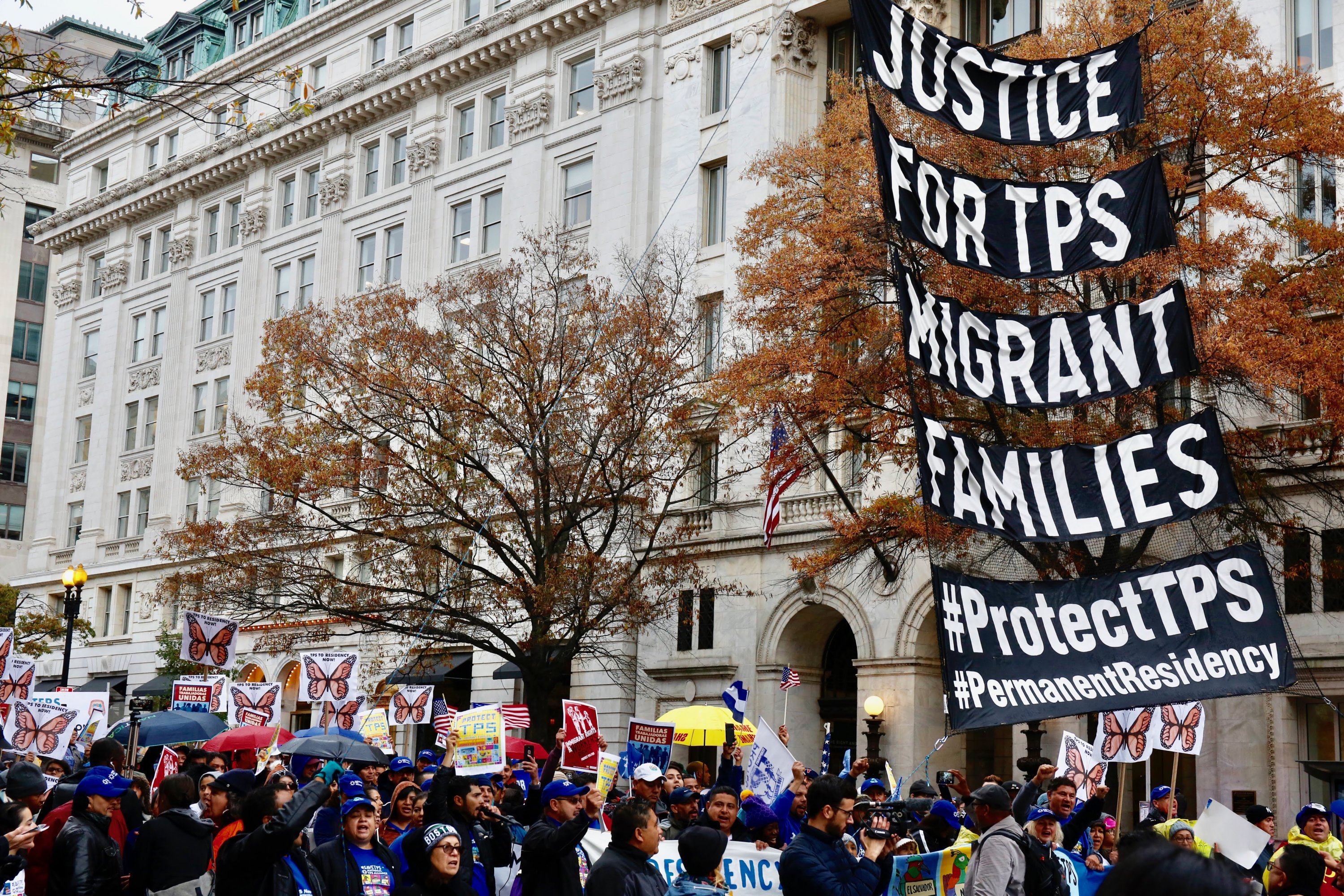 Also present at the rally was Concepcion Morales, a carpenter. He's originally from El Salvador and has been living in Baltimore under TPS for 17 years. He says the midterm elections gave him hope, despite the anti-immigrant rhetoric that pervaded the campaign.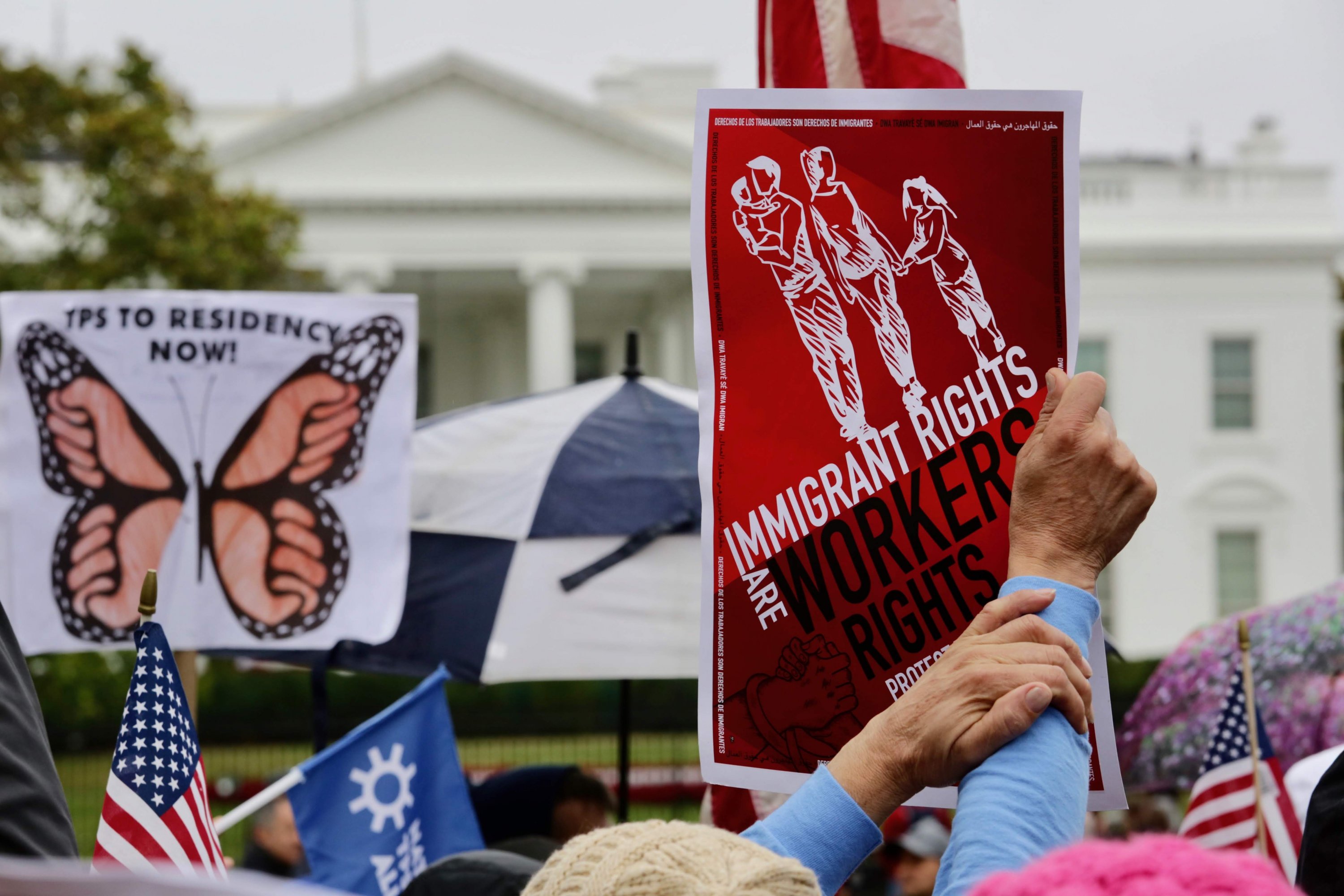 "All the immigrants here are under attack," he says. "[Trump] will always try to demean us and make divisive comments. But the fact of the matter is, it's not just his opinion that matters anymore. We want Congress to come up with a solution. After the elections, there will be more balance, because the House will be in Democratic control."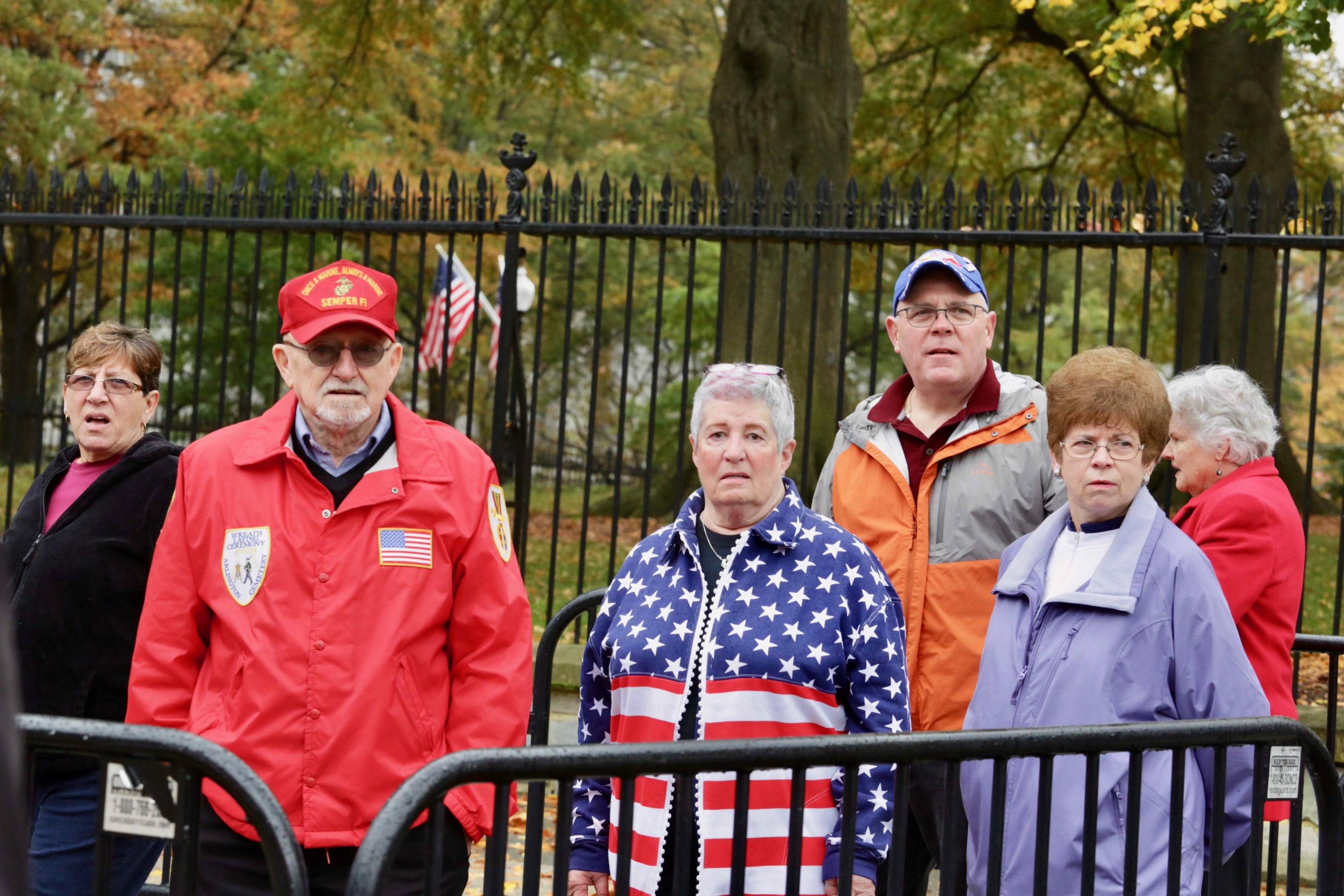 After their White House rally, the group took off on a march to the Department of Homeland Security building. Along the way, they brandished flags, both Salvadoran and American. They also waved sings that read "TPS to Residency Now" and featured big, orange butterflies.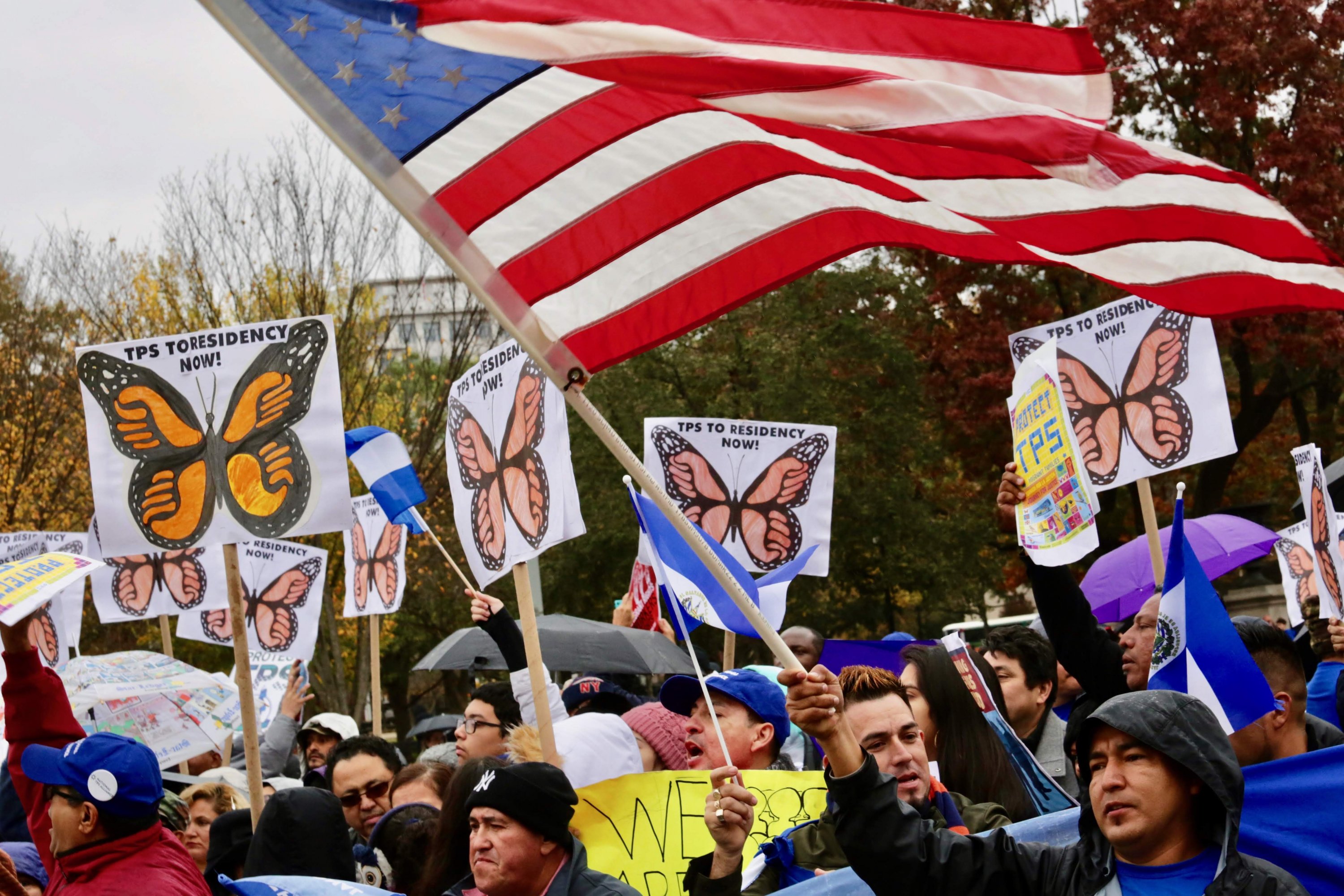 Why butterflies? "For us, the butterfly represents immigration. The famous butterfly that migrates," Giron says. "In our case, the butterfly on our signs comes from the south and goes to the north. It's a symbol of hope. Migration and hope."