Hey, Amazon HQ2ers (and anyone else) curious about the fitness scene in Crystal City/National Landing: welcome to America's fittest city. This May, Arlington (the urban county that's home to the Crystal City neighborhood) was given top fitness honors by the American College of Sports Medicine, which found the jurisdiction had the highest reports of "very good" or "excellent" health when compared to 99 other communities nationwide. Here's a look at Crystal City's platter of fitness options.
Running
The Mount Vernon Trail is the best place to run in the area. The 18-mile trail starts south of Crystal City at George Washington's Estate at Mount Vernon and parallels the Potomac River and George Washington Parkway all the way north to Theodore Roosevelt Island, which is also a great place to jog if flat, gravel trails circling a monument of the 26th president (who was also a runner) are your thing. Mount Vernon Trail is quite popular with cyclist- and run-commuters, so do know that it gets a bit crowded during rush hour. You can also take it to jog right to Reagan National Airport if you're more of a carry-on only person.
Another good bet is Four Mile Run Trail, which carves 6.2 miles west from Reagan National Airport and offers a few more twists and hills than the Mount Vernon Trail. On Sunday mornings from April to November, you'll find the Four Mile Run farmer's market near the trail entrance off Mount Vernon Avenue.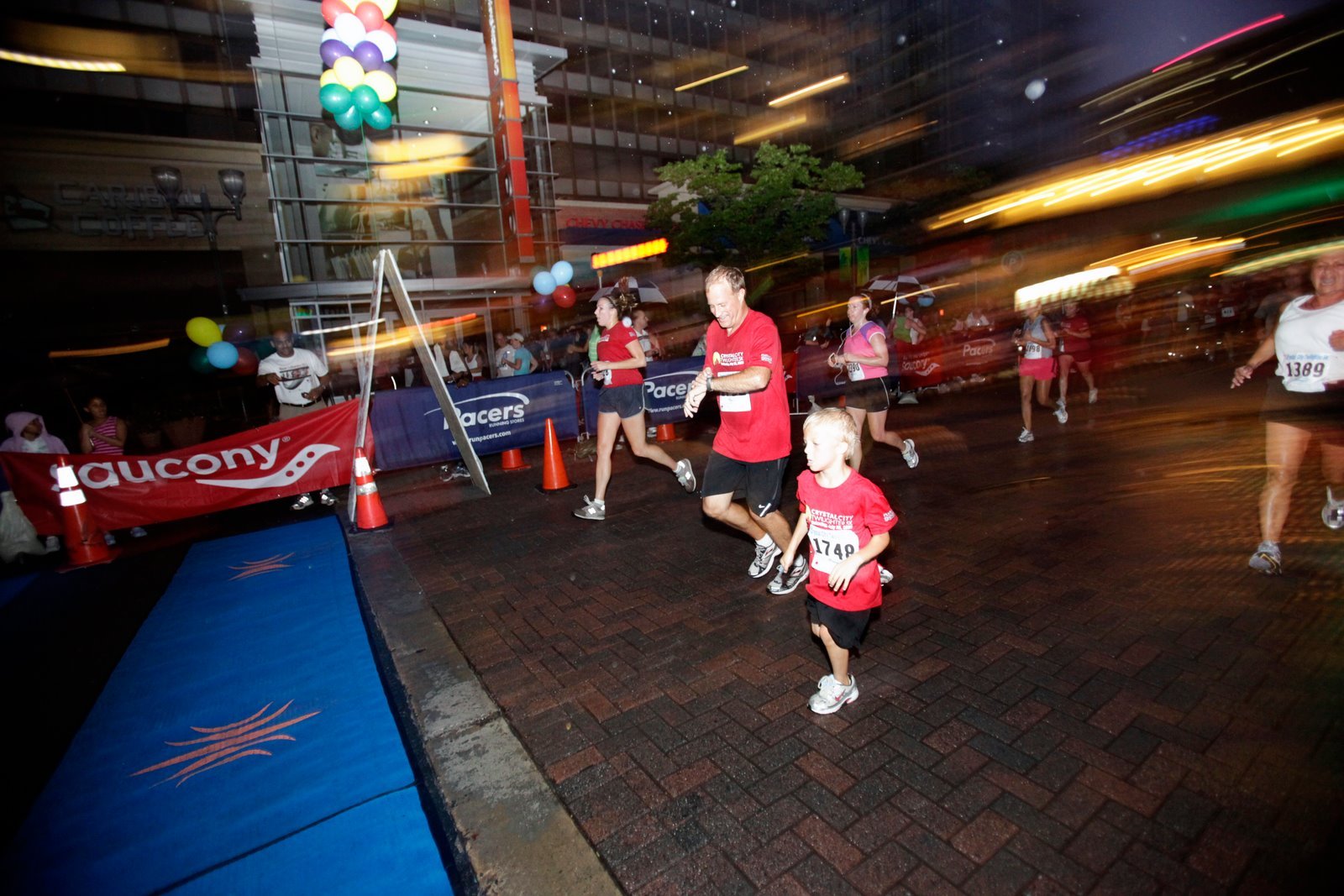 Crystal City also holds a smattering of running events each year. Every Friday in April, Pacers Running hosts Crystal City 5K Fridays, an after-work run followed by a drink at a local bar. One 5K is $20, or go for the package deal and get all four Fridays for $60.
There's also the Crystal City Twilighter every July. Runners take to the streets for a 5K race at dusk, when the temps are more forgiving, and sport glowstick necklaces. The 2019 Twilighter will be held July 20 (details here).
Cycling
Crystal City's cycling scene is pretty badass. Let's start with parking garage racing: Each spring, cyclists take to an empty parking garage to compete in the Crosshairs Garage Races (which some locals know by its former name, Wednesday Night Spins). Both elites and amateurs compete for the "Petty Cup," named for Joseph Petty, a former Crystal City BID employee and Crosshairs cyclist who founded the event. Spectators are welcome and can enjoy a beverage from the pop-up bar. Check the website for details on 2019 event happenings.
You've heard of Bike to Work Day, which happens every May. Crystal City one-ups the occasion with Bike to Work Week, adding a "pit stop" at the Crystal City Water Park (see below) Every weekday morning during Bike to Work Week, bike commuters can pause at the pit stop and mingle over coffee, bagels, and tune-ups. Check back here for info on 2019 dates and registration.
Parks
Perched on the northeast edge of Crystal City on what used to be a giant muddy field is 30-acre Long Bridge Park, which has three lighted turf recreational fields, healthy-food vending machines, and an esplanade, or raised walkway, offering views of the Potomac River, Crystal City skyline, and Roaches Run Waterfowl Sanctuary, a favorite spot for birdwatchers.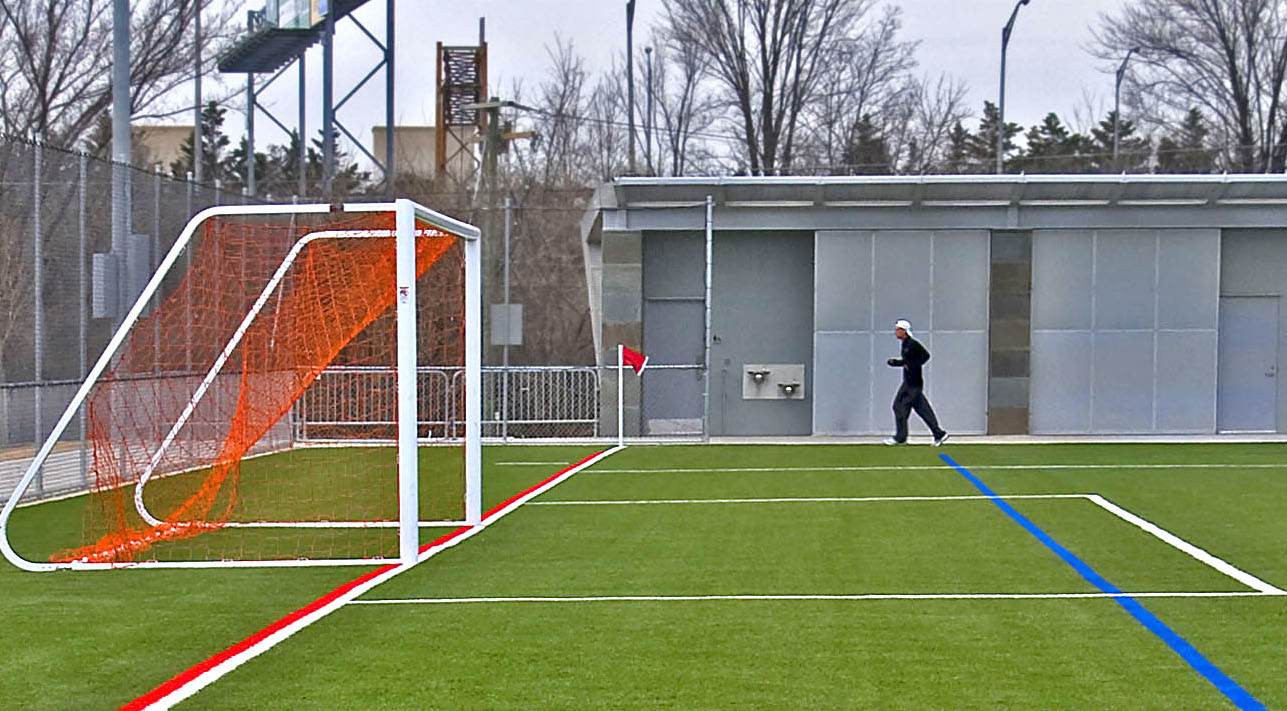 Virginia Highlands Park is technically in nearby Pentagon City, but it's still very close to Crystal City. The 20-acre park has two lighted diamond fields, six lighted tennis courts, two lighted basketball courts, and a volleyball court. There's also a sprayground to cool off in the hot summer, three petanque courts and a frost-free drinking fountain. A smaller park on the souther tip of Crystal City, Eads Park covers four acres and has youth soccer fields and a playground.
Studios
In the heart of Crystal City, Mind Your Body Oasis offers yoga, hot yoga, barre, Pilates, and a spa with an infrared sauna. On Monday mornings in warmer months, the studio holds free outdoor yoga at Crystal City Water Park across the street. Get Shaped Fitness is a small studio that takes a targeted approach to training, with one-on-one or group sessions and personalized nutritional planning, plus corporate fitness classes. In neighboring Pentagon City, find Orangetheory Fitness, CorePower Yoga, and Pure Barre.
Gyms
If you're into big-box gyms, Crystal City's the spot. Its LA Fitness has an indoor pool, smoothie bar, and a "Kids Klub," and local chain Sport&Health offers all the basic amenities plus an impressive lineup of classes, including barre and Les Mills BodyPump. But the real star is the 45,000-square-foot climbing gym, Earth Treks, which offers more than just a bouldering zone—it's got a full cardio and strength area, group fitness classes, and a yoga studio.
Crystal City is also home to CrossFit South Arlington, which offers myriad levels of classes and in-house nutritional counseling.