Add a bold timepiece
Watches don't have to be serious: consider an option that's delightfully over-the-top. Colorful watchbands, crystal embellishments, and dials and faces adorned with diamonds add a smart touch to all that satin and sequined cocktail hour attire. For an even stronger effect, stack with a few bulky bracelets—don't worry about matching the colors or materials—and jangle your way through the night.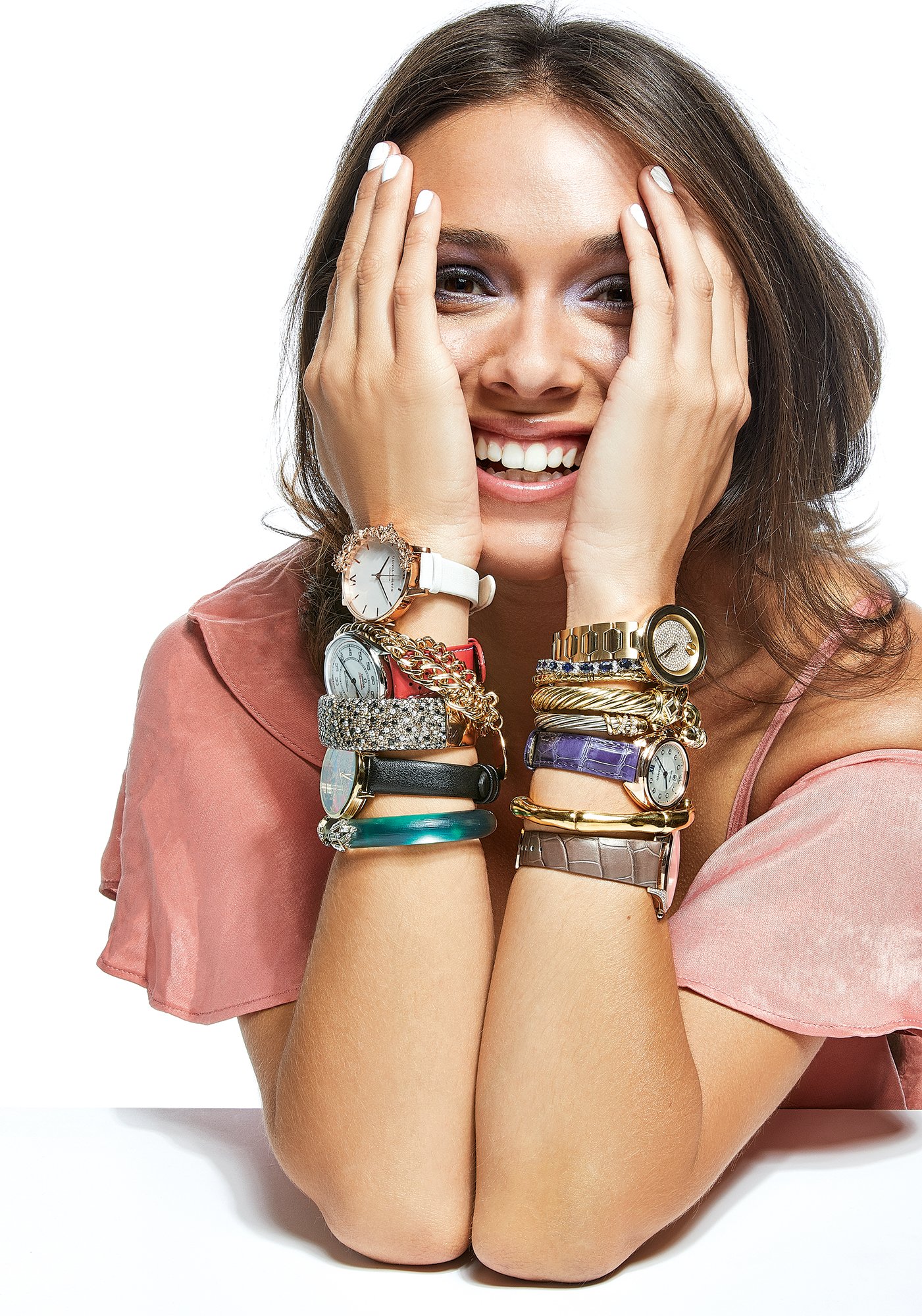 Revisit the brooch pin
You have one somewhere, perhaps a hand-me-down from a great-aunt, or a gift for graduation. But if you've never dared to rock a brooch out and about, the holidays are definitely the time to dust one off and try. The best thing about brooches is that they make the perfect vessel for showing off personality: they come in just about every shape, size, and color, from simple abstract sculptures to blinged-out animals, and serve no function except as whimsical flare. Curious? Pin one to a simple sheath and wait for the compliments to roll in.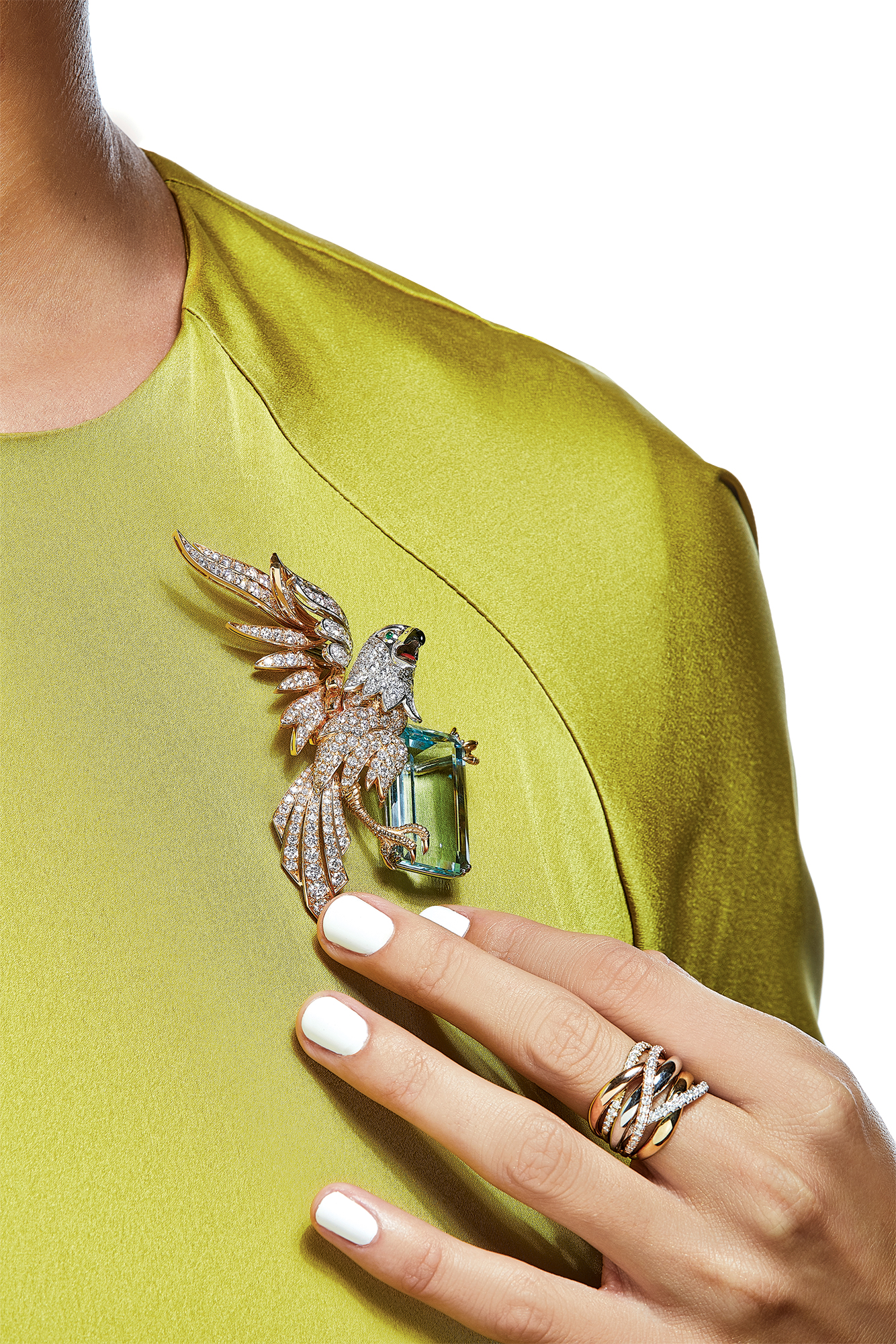 Layer on the glam
Maximalism is alive and well in the interior design world, but rather than plan your next redecoration, get in on the trend by layering necklaces. Start with a choker (the current necklace du jour) and then add longer pieces, varying the style and width of the pieces so that a bejeweled sculptural pendant might shine next to strands of reserved pearls or rows of sleek diamonds. Part of the fun is in the color and clash— it may not feel totally cohesive, but with all the glitz and sparkle, who is really going to notice?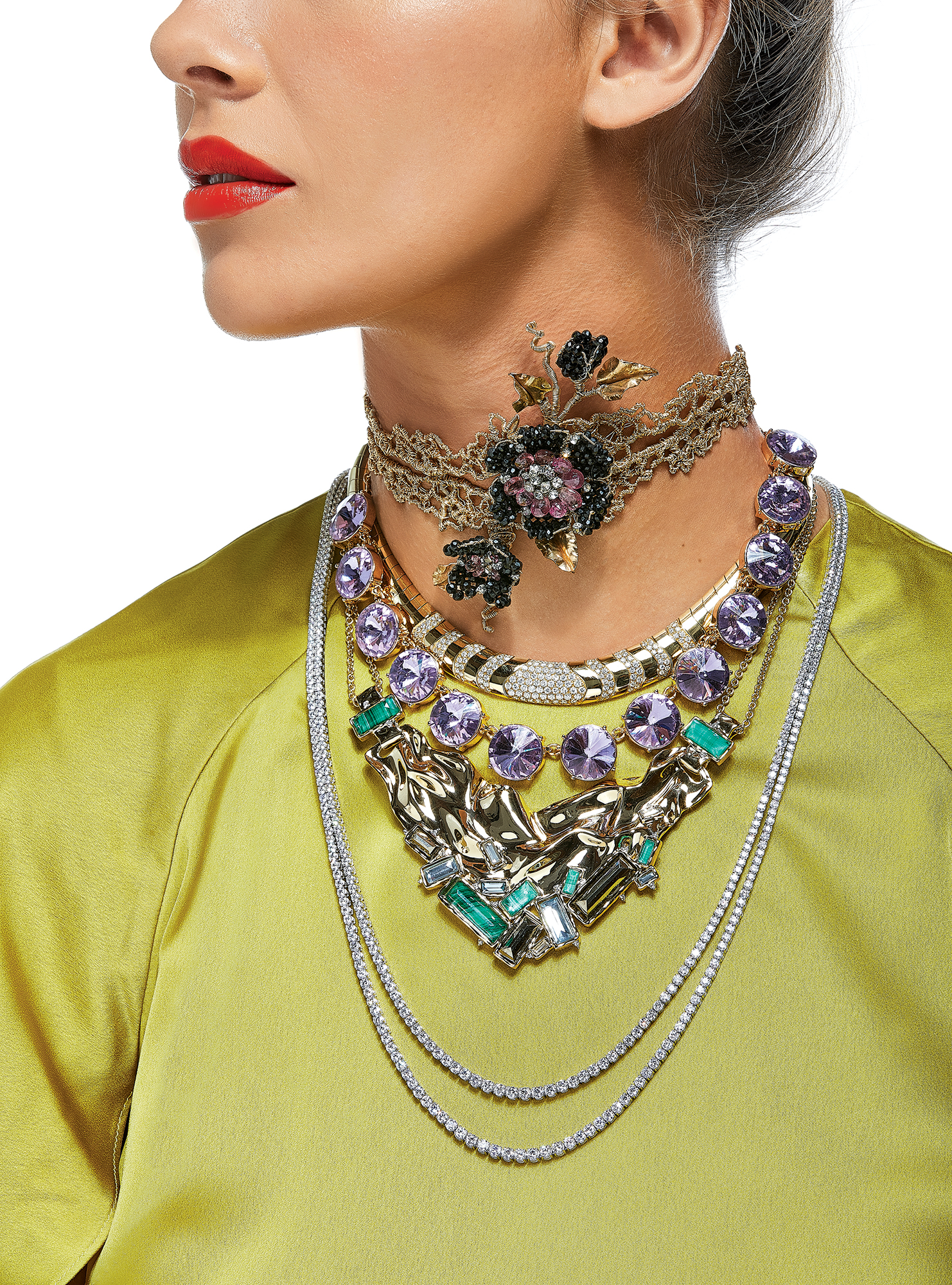 Go with a colorful cocktail ring
A clunky cocktail ring alone is a statement-making piece, but bold color can really up the ante. Look for semi-precious stones such as turquoise or coral, or go luxe with sapphires and colored diamonds. The material matters less than the color in this case, so think primary hues like red, yellows, and blue, or a pop of cyan or emerald. Tip: the eye-catching baubles look particularly spectacular when paired with a flute of bubbling Champagne.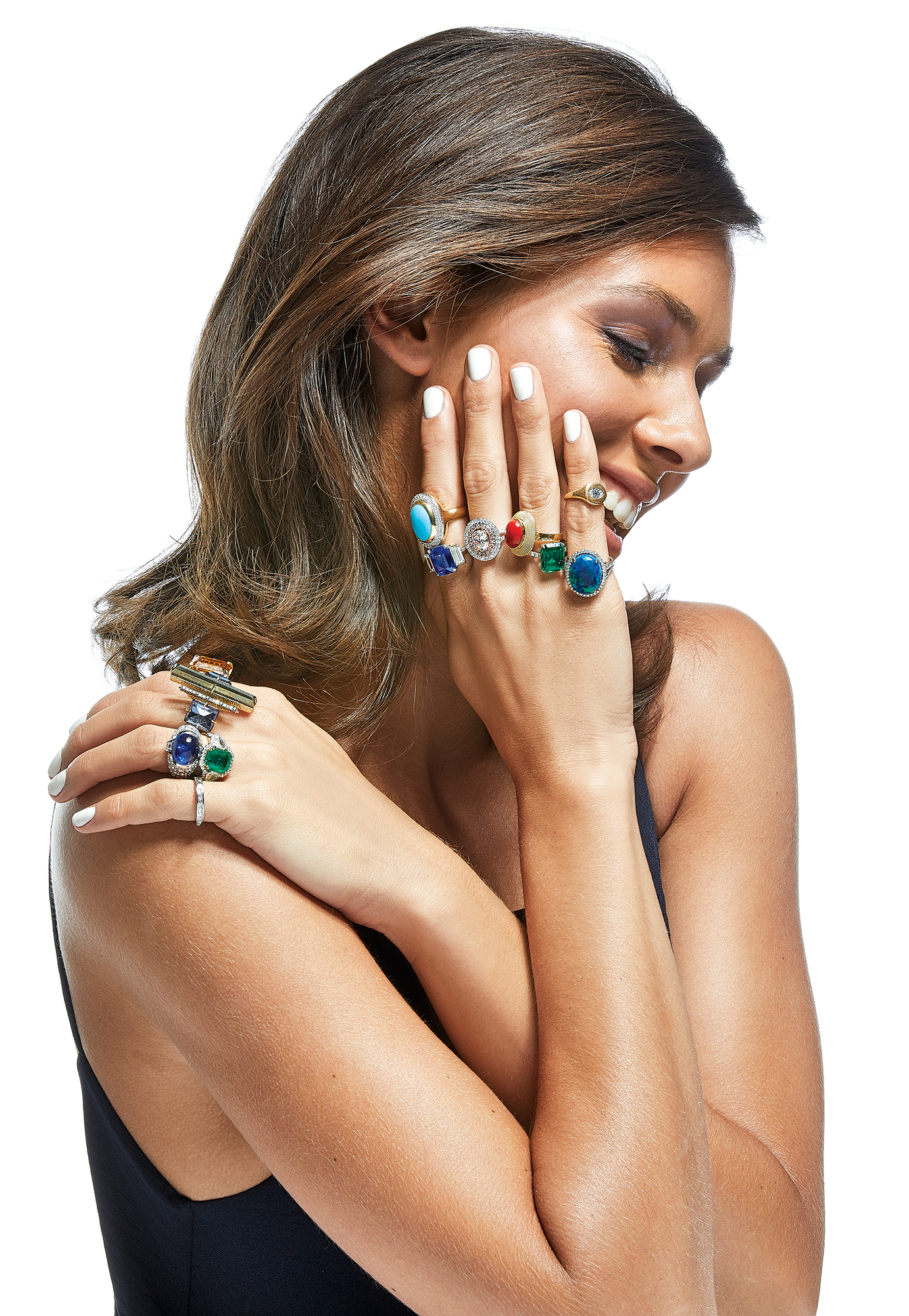 This article appears in the November 2018 issue of Washingtonian.