Todd Thrasher isn't afraid to lighten up these days—or as it says on the pink neon sign at his new distillery and bar, "Have a Blast."
The 48-year-old veteran bartender will open his dream spot on Monday: Potomac Distilling Company, a waterfront rum distillery and island-style tiki bar at the DC Wharf. Bamboo creeps up all three floors (including a tropical rooftop), bartenders crank out frozen house rum and Cokes (served in the can), and the menu features packaged Top Ramen (along with a bunch of cheffy stuff).
"Bartenders take ourselves way too seriously," says Thrasher. "I don't want to be serious."
So says the man who pioneered DC's super-serious speakeasy trend over a decade ago at his Alexandria cocktail haunt, PX—complete with a list of house rules (i.e. no standing at the bar). The formality was, in part, an effort to create a serious cocktail scene. But now that Thrasher has helped establish one, he's ready to pour some piña coladas and welcome the masses to stand at his bars.
That's not to say Potomac Distilling isn't a serious endeavor. The distillery will produce a line of small-batch Thrasher's Rums, which if all goes well, Thrasher wants to expand and distribute globally. Unlike the crowded market of whiskeys, there's still sipping room for American rums, which have the advantage of being quicker and less expensive to produce on a quality scale. (Also, Thrasher drinks rum almost exclusively, with the exception of gin.)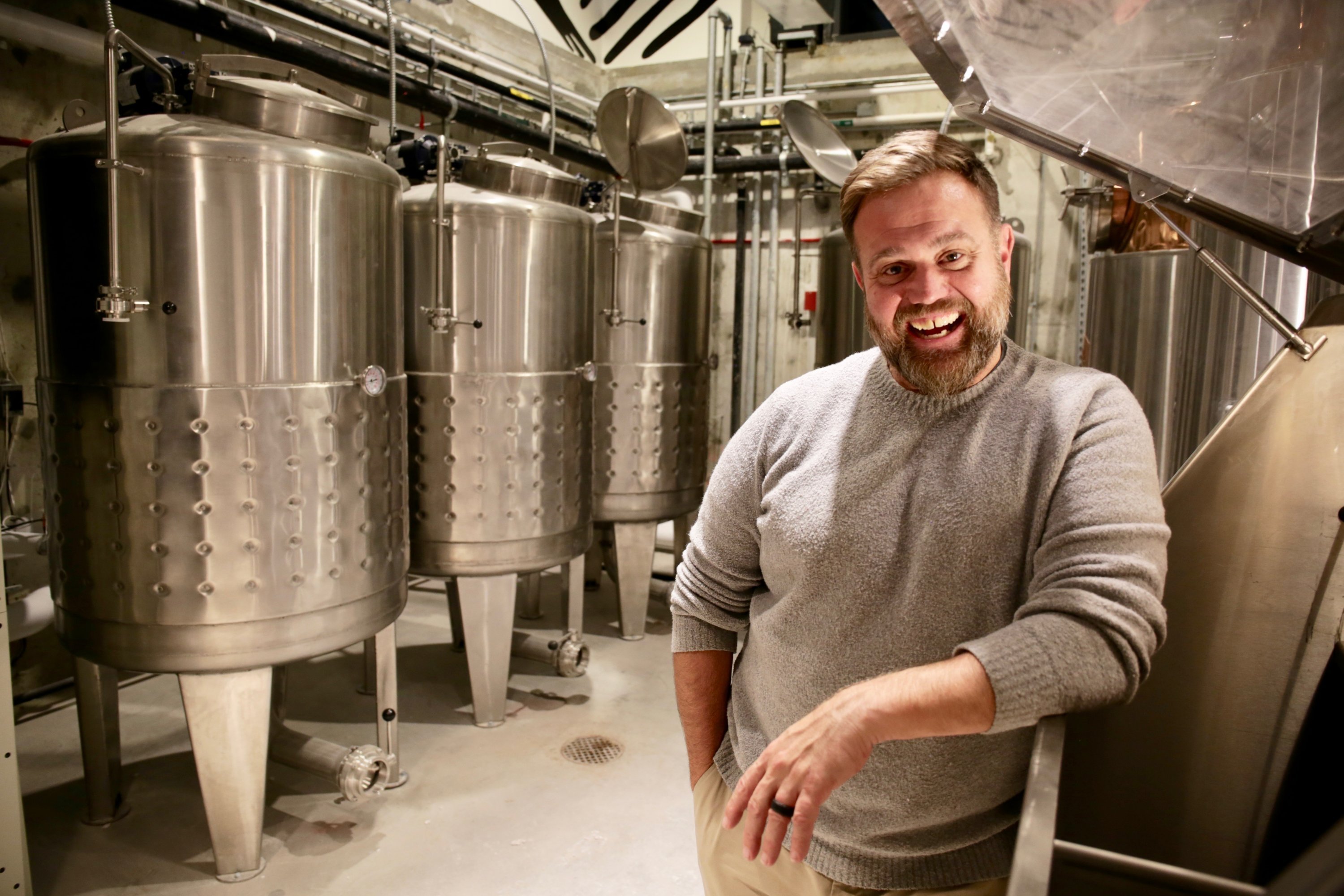 But first things first: opening. The distillery will launch with four styles of the sugarcane-based spirit: white, gold, warm spiced, and green spiced with gin-like botanicals such as mint, lemon balm, verbena, and lemon grass. All will make their way into cocktails as well as bottles available in a little gift shop with distillery swag.
As for the experience, it's meant to be pure fun and "first and foremost a bar," Thrasher says. Drinkers will find bars on all three levels of Tiki TNT, from a cozy eight-seater near the entrance up to the 120-person rooftop, which will eventually be outfitted with lounge furniture and fire pits. Over all, the decor is meant to be "tiki but not kitschy," more true to the genre's Polynesian roots.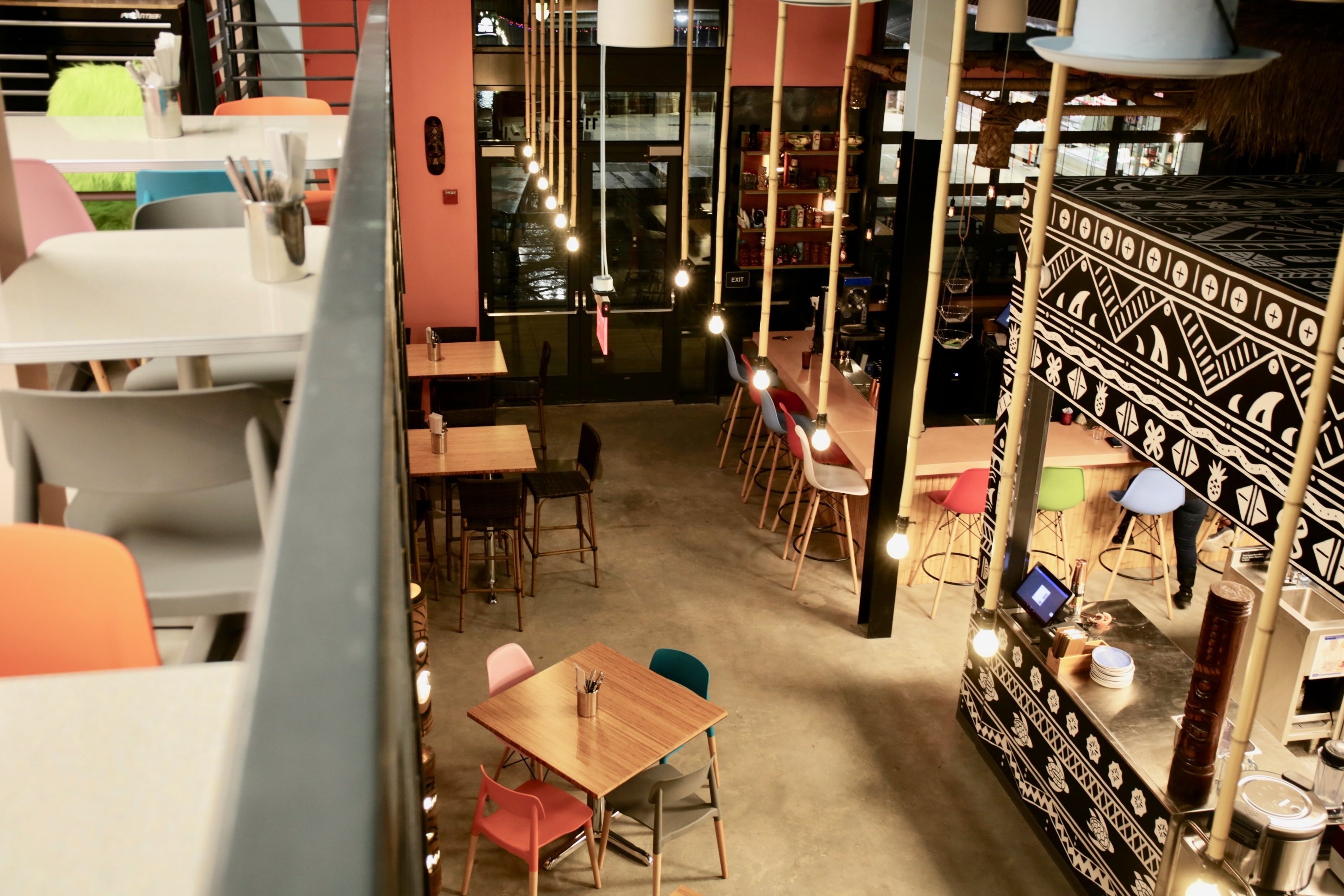 Cocktails, which hover around $14, include classic tikis (mai tais, "one and done" zombies) and Thrasher's new-wave tikis, divided into categories like "boozy as balls" and "fruity and light." Chilly temps aside, the frozen machines will be cranking with housemade mixes like "Owen the Turtle Disliker," a rum, brandy, banana, and coconut concoction that's a shout out to Archipelago owner Owen Thomson and his affinity for plastic straws. (Thrasher is going to put straws in drinks by request, charge 25 cents, and donate the money to a turtle charity, because hey, 2018.) Rounding out the drinks are cheap $5 beers, fancy $8 beers, and wines by the can.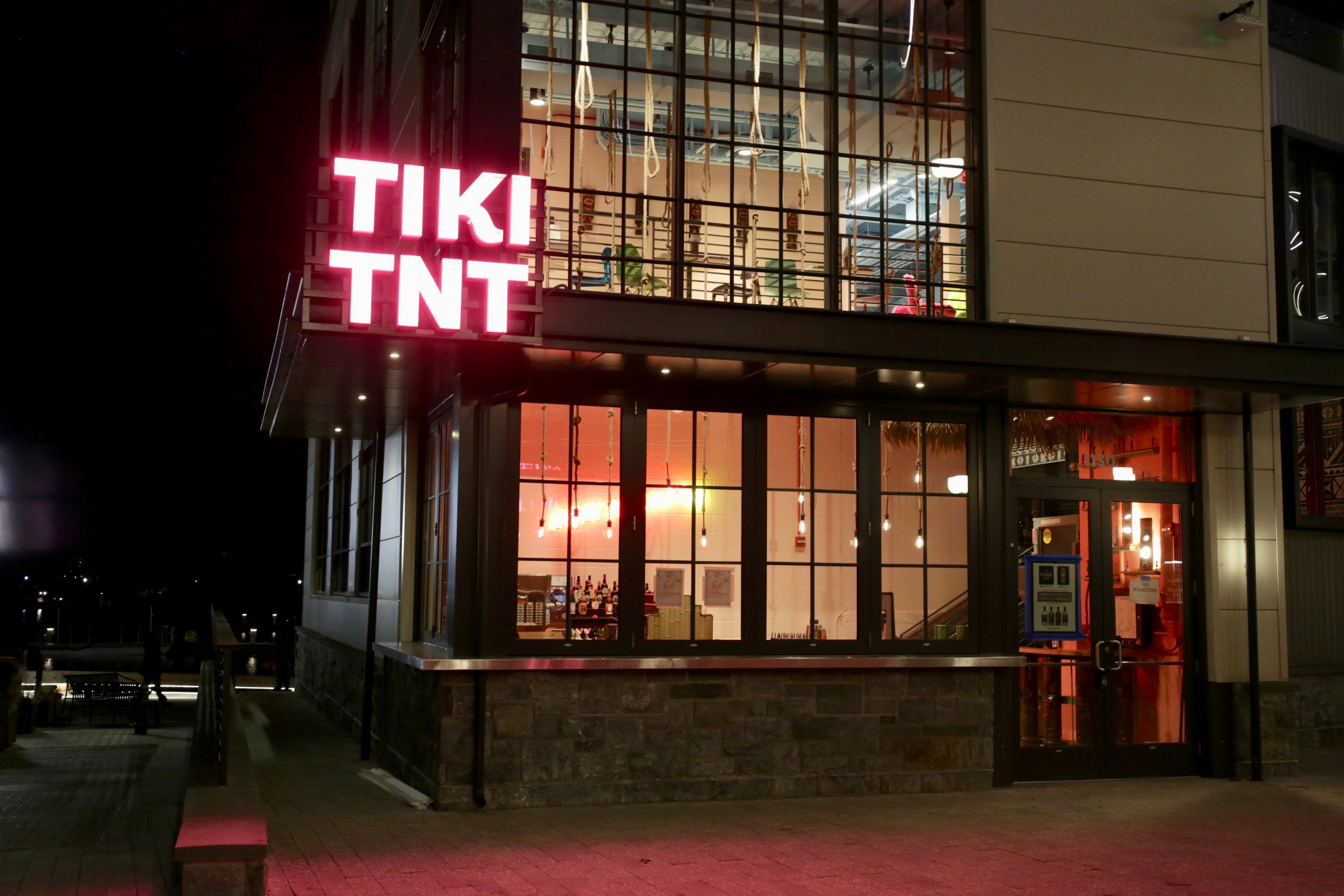 Instead of having one talent behind the food menu, Thrasher decided to mix it up and get more veteran chef-friends in the mix. Plates run small to "husky" and large. Heartier portions include flatbreads and Bryan Voltaggio's sandwiches, plus shareable Hawaiian classics like poke, coconut shrimp, Spam musubi, and a whole rotisserie chicken "Erik Bruner-Yang-style" with fries and dipping sauces. Bayou Bakery's David Guas is behind the sweets, including coconut cream pie and boozy rum buns.* 
Chefs and their ilk aren't just given kudos on the menu: If  anyone in the service industry comes in (honor system), they can order a $10 "family meal" option that includes a plate of food, beer, and, of course, a shot of Thrasher's rum. 
There's a chance the place might open quietly over the weekend with limited hours/offerings; Monday opening hours will be 3 to 11 PM.
Note: This story has been updated from an earlier version, which incorrectly listed Cathal and Meshelle Armstrong as business partners.
Potomac Distilling Company and Tiki TNT. 1130 Maine Ave., SW.  Tiki TNT will open daily, Monday through Thursday, 3 PM to 2 AM; Friday 3 PM to 3 AM; Saturday 11 AM to 3 AM; Sunday 11 AM to midnight.