Did you spend this weekend watching The Menu, the deliciously funny satire/thriller that is now streaming on HBO? Perhaps you are in the mood for a cheeseburger—or as Anya Taylor Joy's character puts it, "a real cheeseburger. not some fancy, deconstructed avant bullshit." Here are my current favorites: 
Garden District
1801 14th St., NW
Juicy, compact, delicious. The 14th Street beer garden's offering is everything you could want in a cookout-style burger.
Ghostburger
1250 Ninth St., NW
The one-time pop-up took over the Espita space in Shaw last year. I'm partial to the Frenchie, with blue cheese, mayo, and a ton of caramelized onions, but the straight-up cheeseburger is good too.
Le Diplomate
1601 14th St., NW
The still-buzzy Logan Circle spot's Frenchified take on a Big Mac pairs a sesame bun, American cheese, and special sauce with an upgraded Pat LaFreida beef blend. 
Melange
449 K St., NW
Elias Taddesse's double-decker, another Big Mac riff, has the toppings you'd expect—shredded lettuce, pickles, onions—but it's made with Roseda Farm beef from Maryland and crafted with uncommon skill.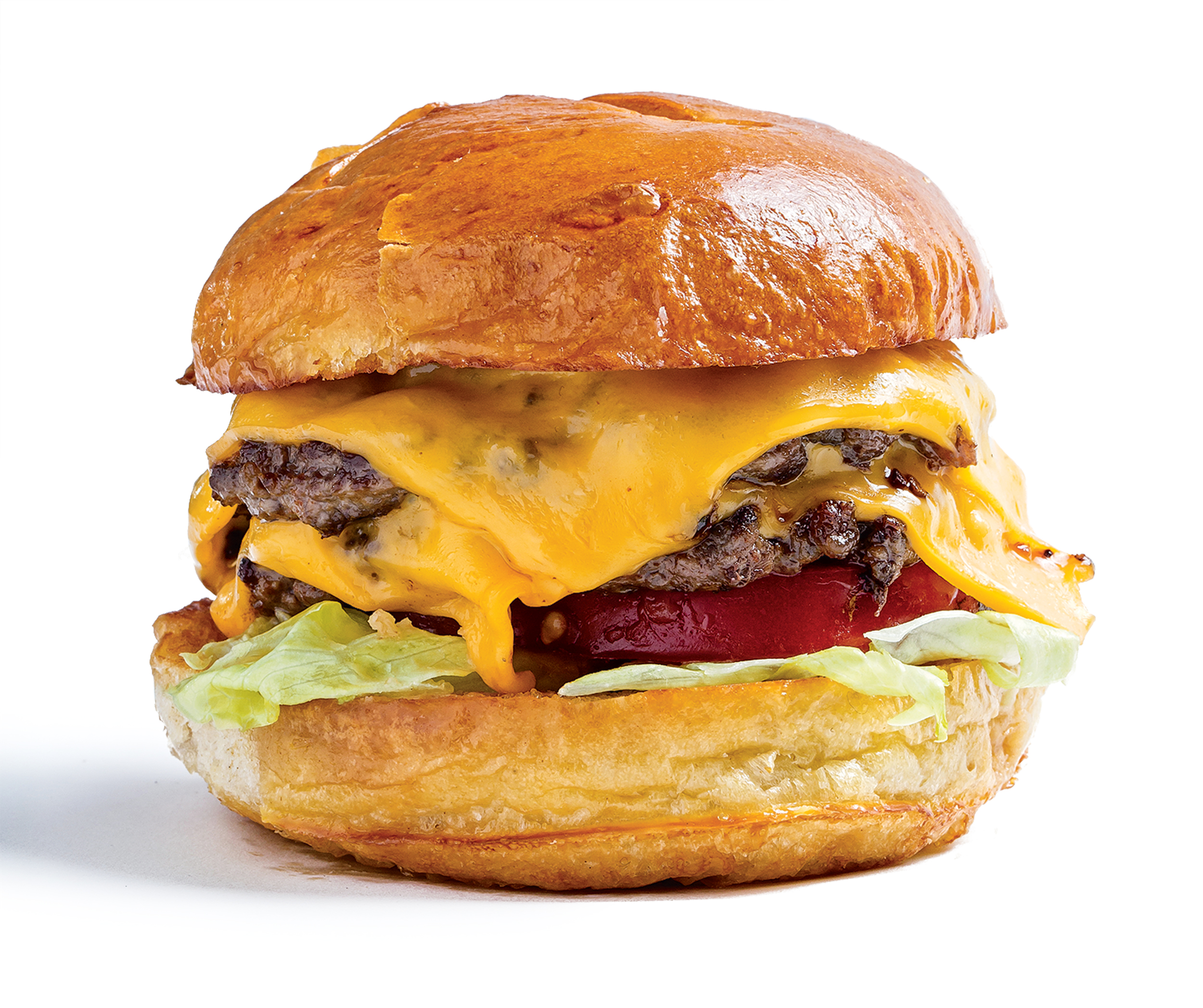 The Salt Line
79 Potomac Ave., SE; 4040 Wilson Blvd., Arlington
The New England seafood kitchens' straightforward double smash burgers are big and messy in the best way.
Social Burger
350 Maple Ave., W., Vienna
You can design your own burgers—made from Virginia beef and set on a Lyon Bakery bun—with toppings like chimichurri,  cherry-cola barbecue sauce, and housemade pickles at this Vienna stripmall stop. My favorite is one of the house creations: a double cheeseburger with bacon, fried jalapenos, sauteed onions, pickles, and special sauce.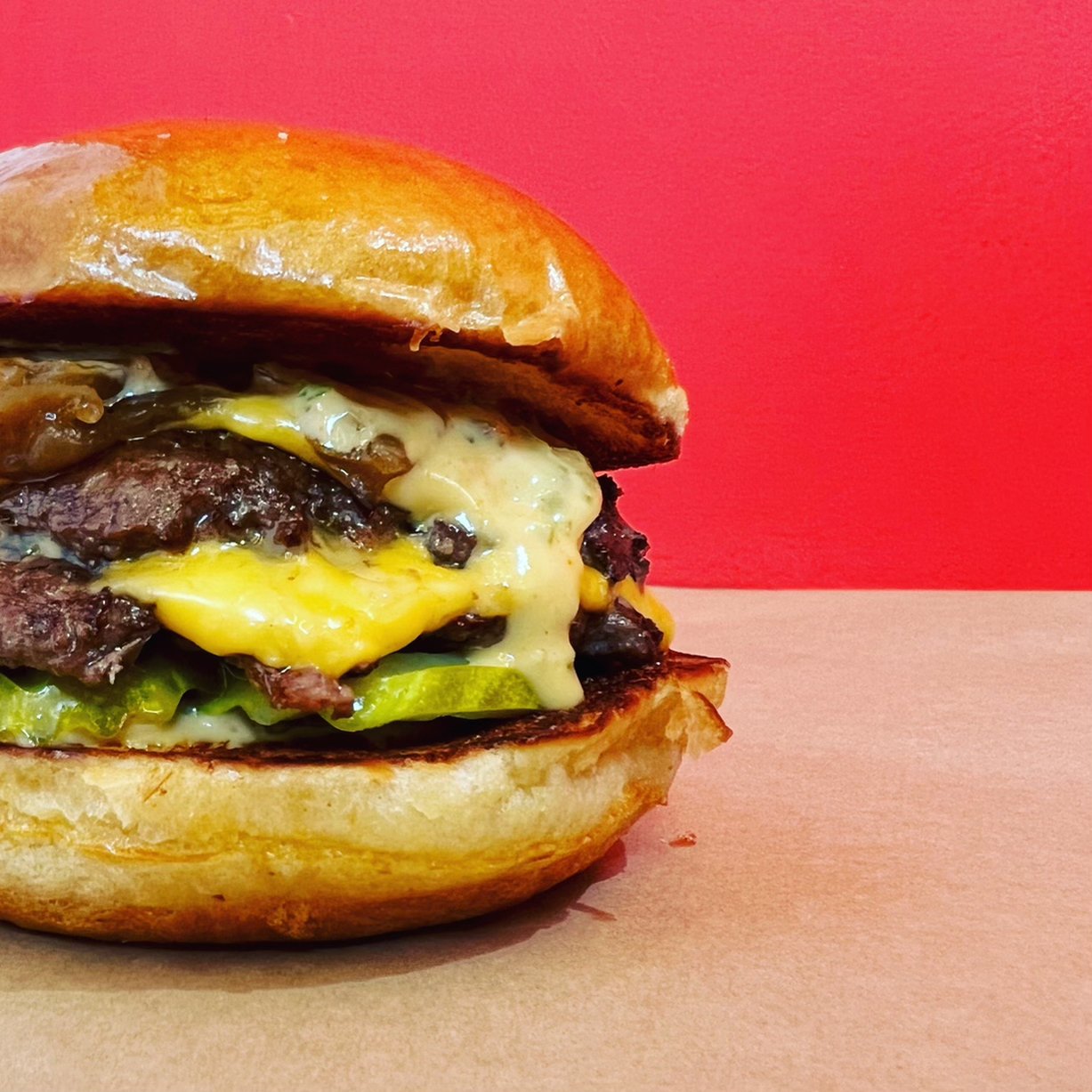 Swizzler
1259 First St., SE
If only all fast food spots were as good as this food-truck-turned-burger-shop in Navy Yard. Go for the classic cheeseburger: two smashed grass-fed patties, pickles, grilled onions, ketchup, and mustard on a potato roll (you can get it with special sauce, too).
Unconventional Diner
1207 Ninth St., NW
Yet another smash burger, yes, but this one is extra-juicy thanks to a beef mix with a 30(!) percent fat content. It gets housemade pickles and caramelized onions, plus American cheese and a Martin's potato roll.
Vermilion
1120 King St., Alexandria
Not a smash burger! The hefty patty at this Old Town dining room is a nice contrast to the ubiquitous style. The mix of Maryland-raised dry-aged ribeye and flank steak is ground in-house and gilded with Grayson, the soft, nutty washed-rind cheese from Virginia. Caveat: It's only on the lunch and brunch menus.
Woodmont Grill
7715 Woodmont Ave., Bethesda
The veggie burger gets most of the attention at this Hillstone outpost in downtown Bethesda, but the standard cheddar-burger heaped with shredded lettuce and pickles is really tasty, too.