Carolyn Becker bought her one-bedroom, one-bathroom Rockville condo a little over a year ago. When the 31-year-old first-time homebuyer started house hunting, she knew she wanted outdoor space, so she was sold as soon as she saw her home's patio and natural light, as well as its proximity to several parks (not to mention the Metro).
Becker manages communications for Goodwill of Greater Washington and is an avid thrifter, so it makes sense that her spot is filled with vintage finds and DIYs. Today, her condo is the ultimate homage to all things '80s, '90s, Memphis Design, and neon.
Here, we chat with her about using Saved by the Bell as home decor inspo and eco-friendly shopping.
What was your inspiration for your home's aesthetic? 
"I'm stuck between the '80s and '90s, and my home's aesthetic reflects my obsession with these decades. Wiggly, squiggly lines, geometric shapes, and retro nostalgia fuel my creativity and soul. Life's too short not to explore your childlike sense of wonder and whimsy. Shows like Saved by the Bell and movies like Ruthless People were on my home inspiration mood board.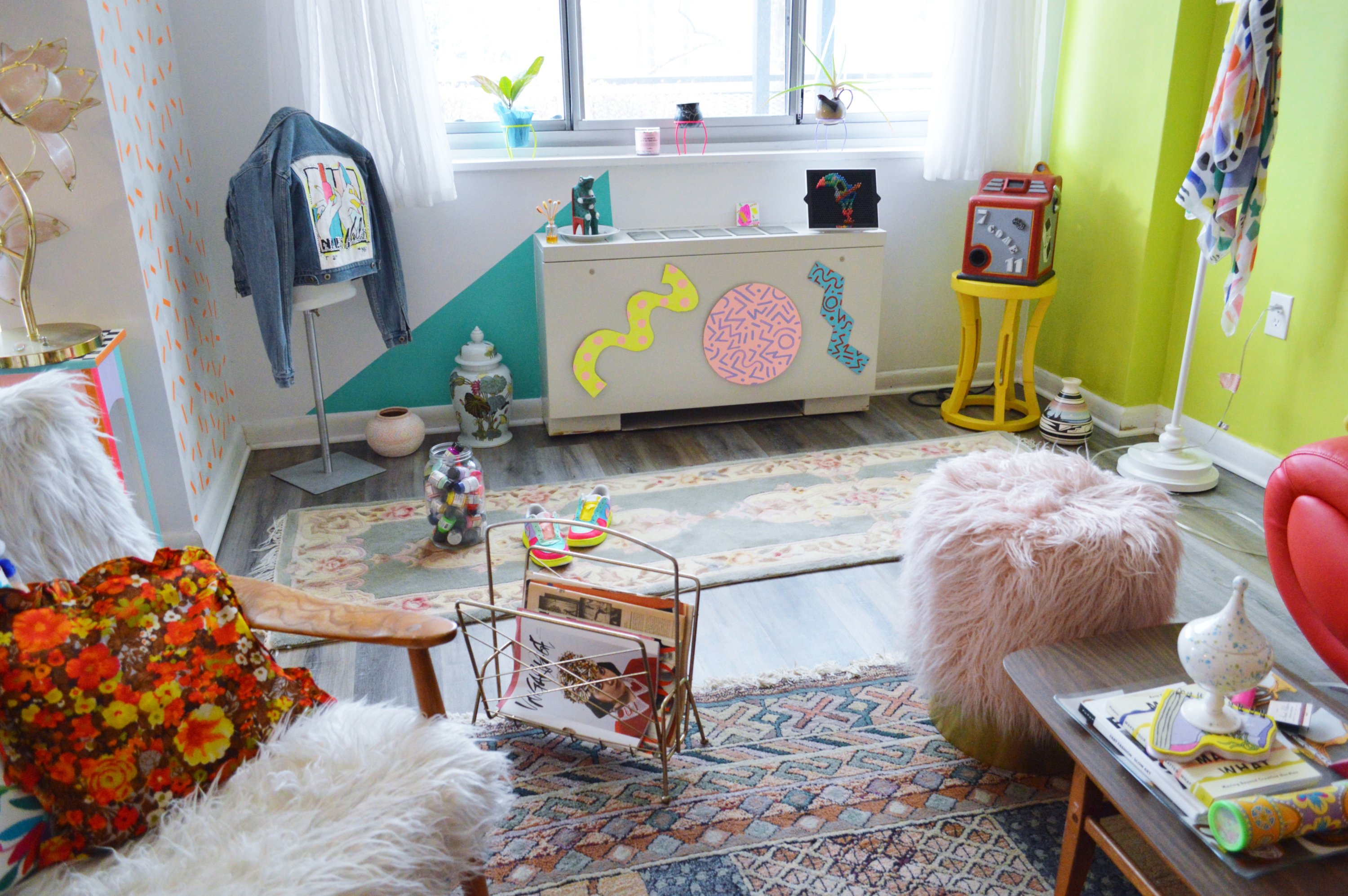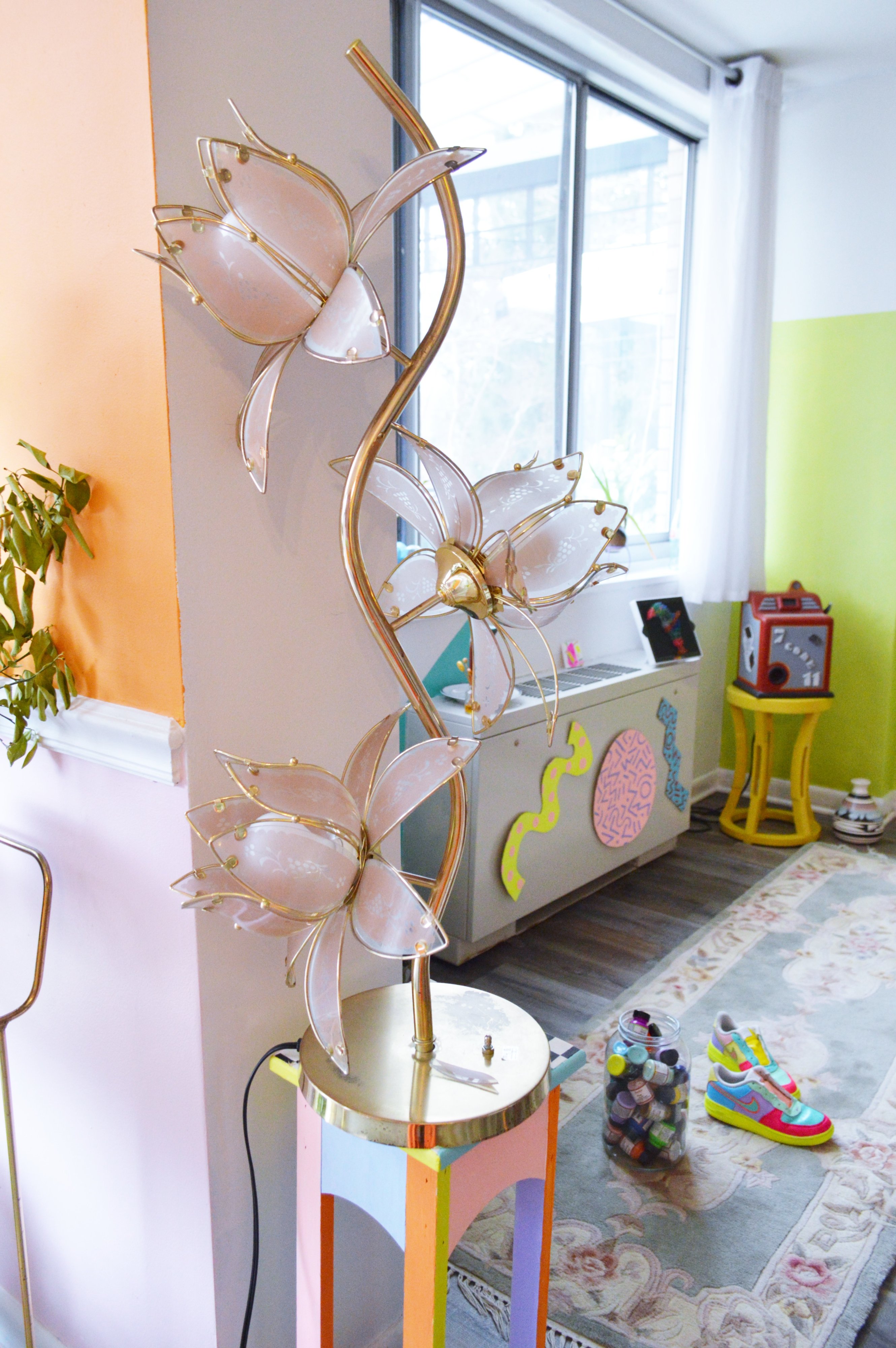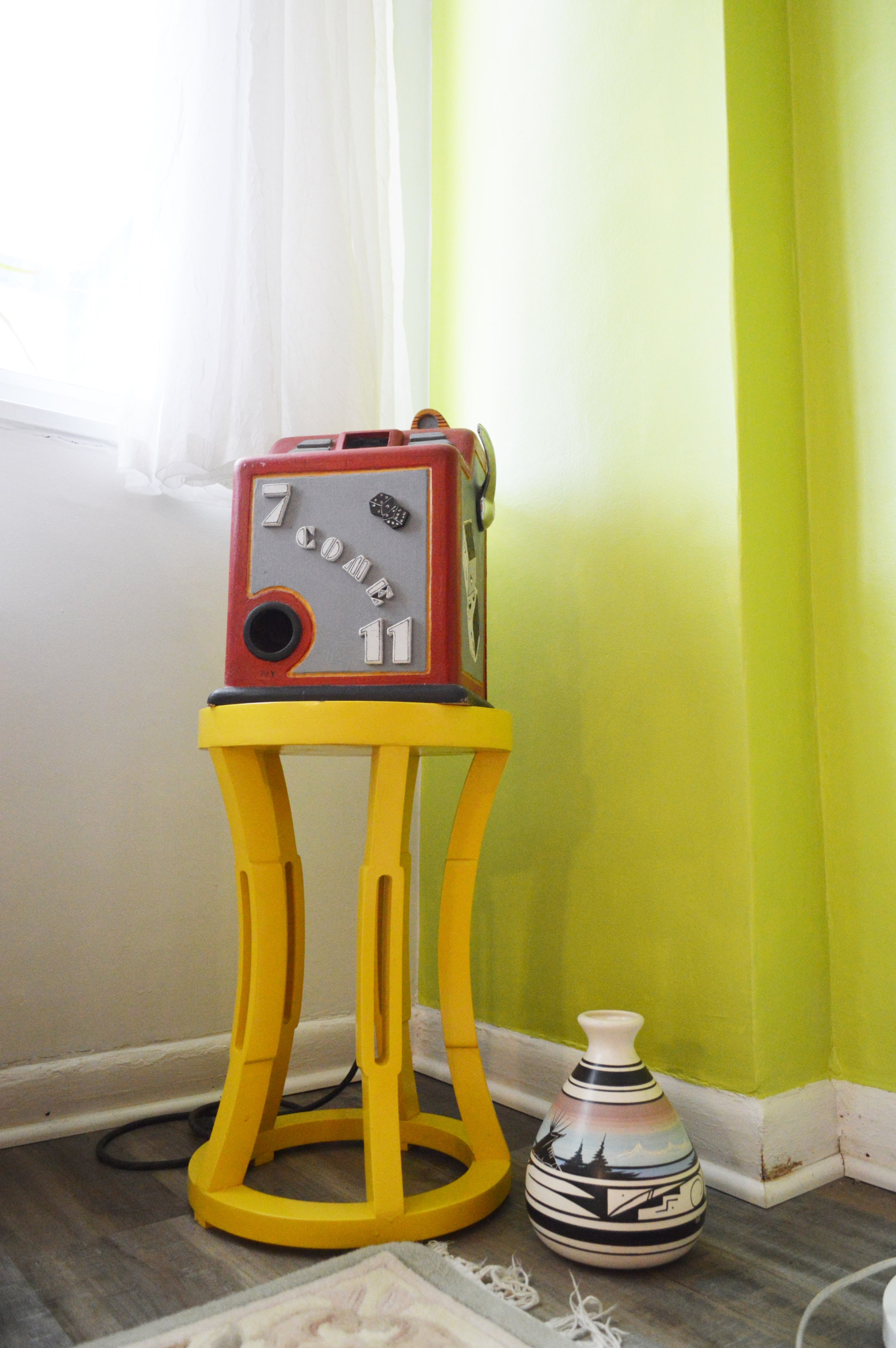 What's the biggest splurge you've purchased for your home? 
"A new bed-in-a-box. It's so unexciting, but it's my most expensive home essential. Everything else I have is $200 or less. I get such a thrill out of getting the best deal possible on rad decor. Working in the secondhand industry has also shown me the sheer amount of items wasted and how that negatively affects the environment. If I can be as planet-friendly with my home choices as possible, I'm all in.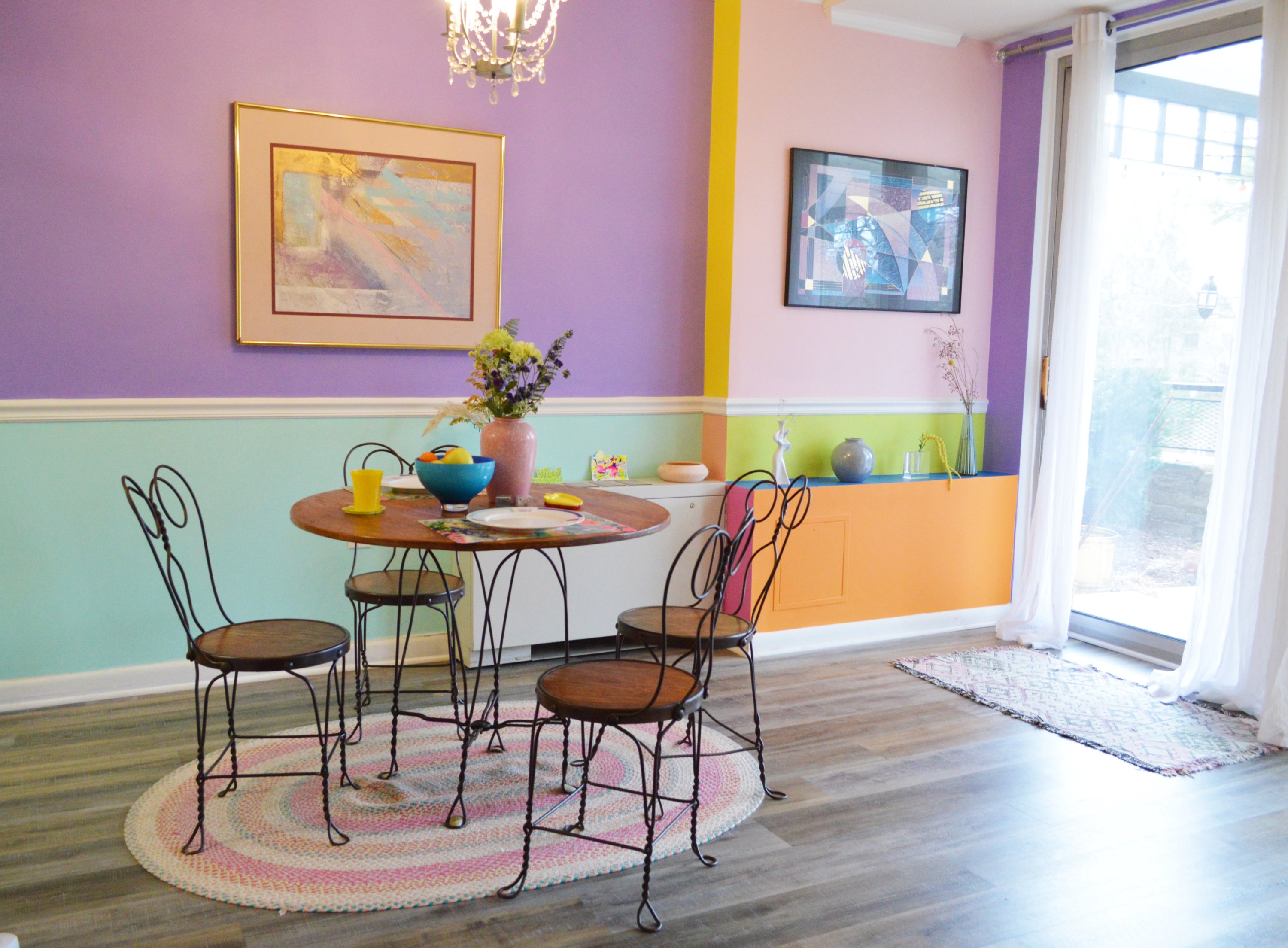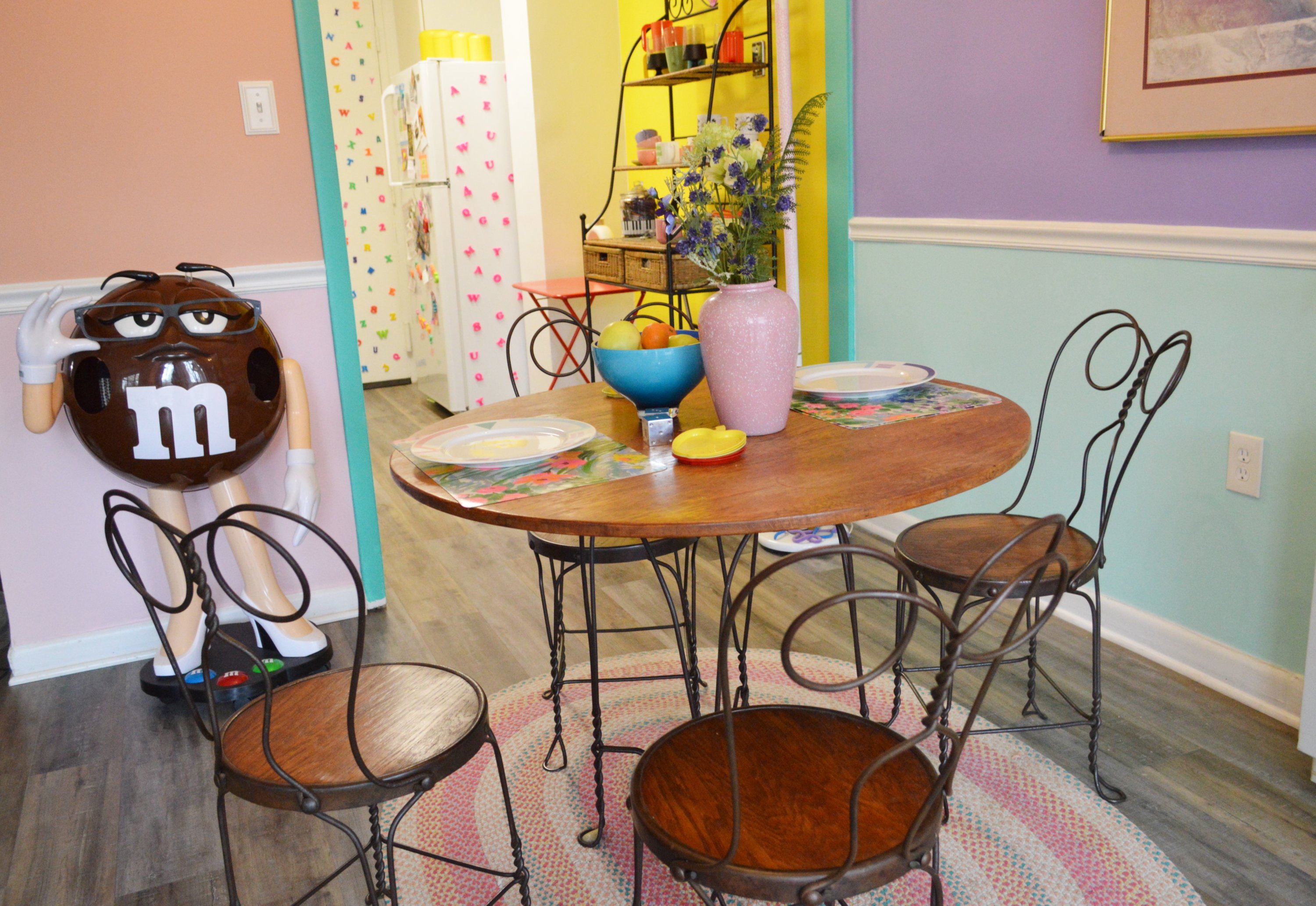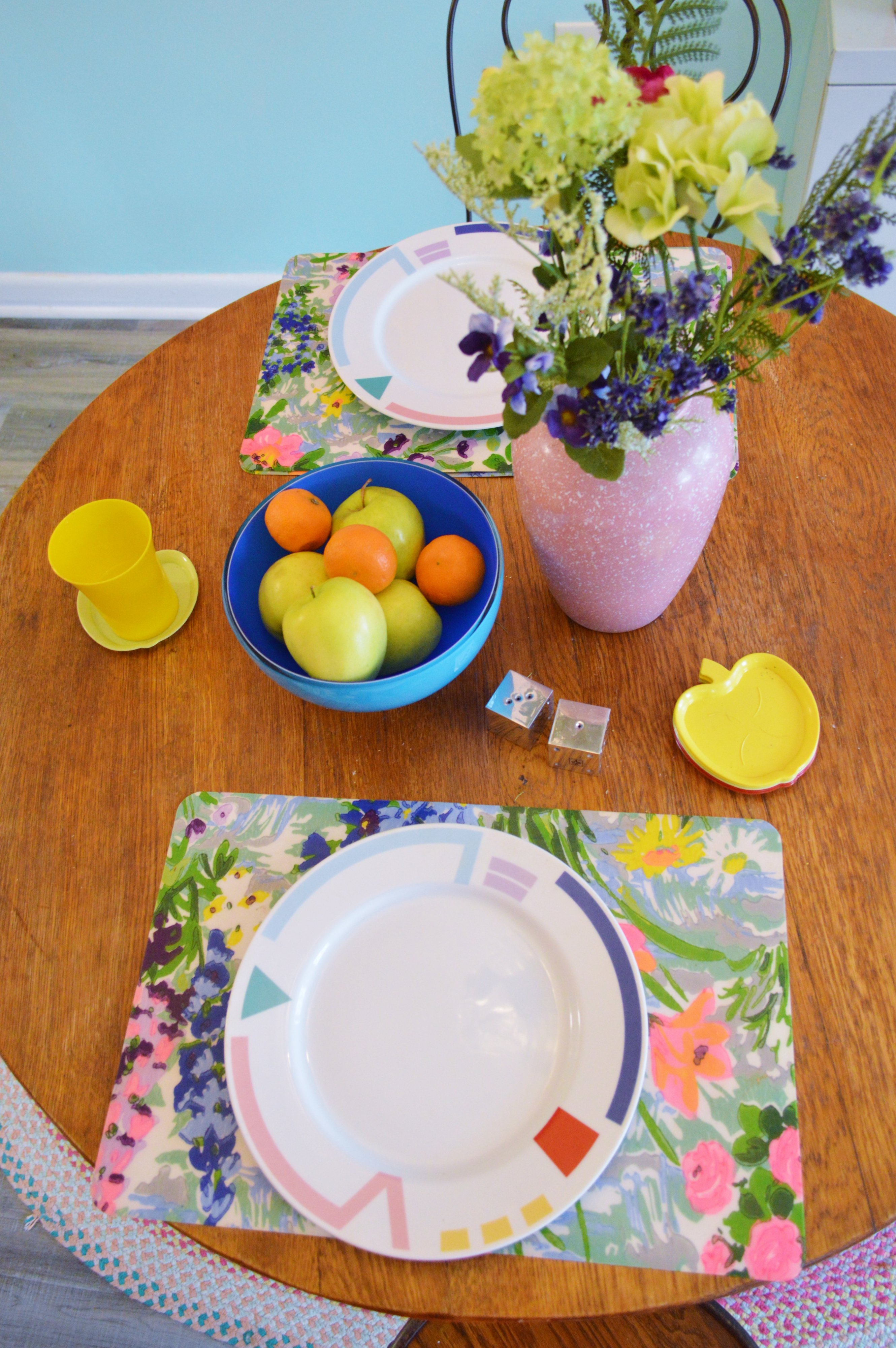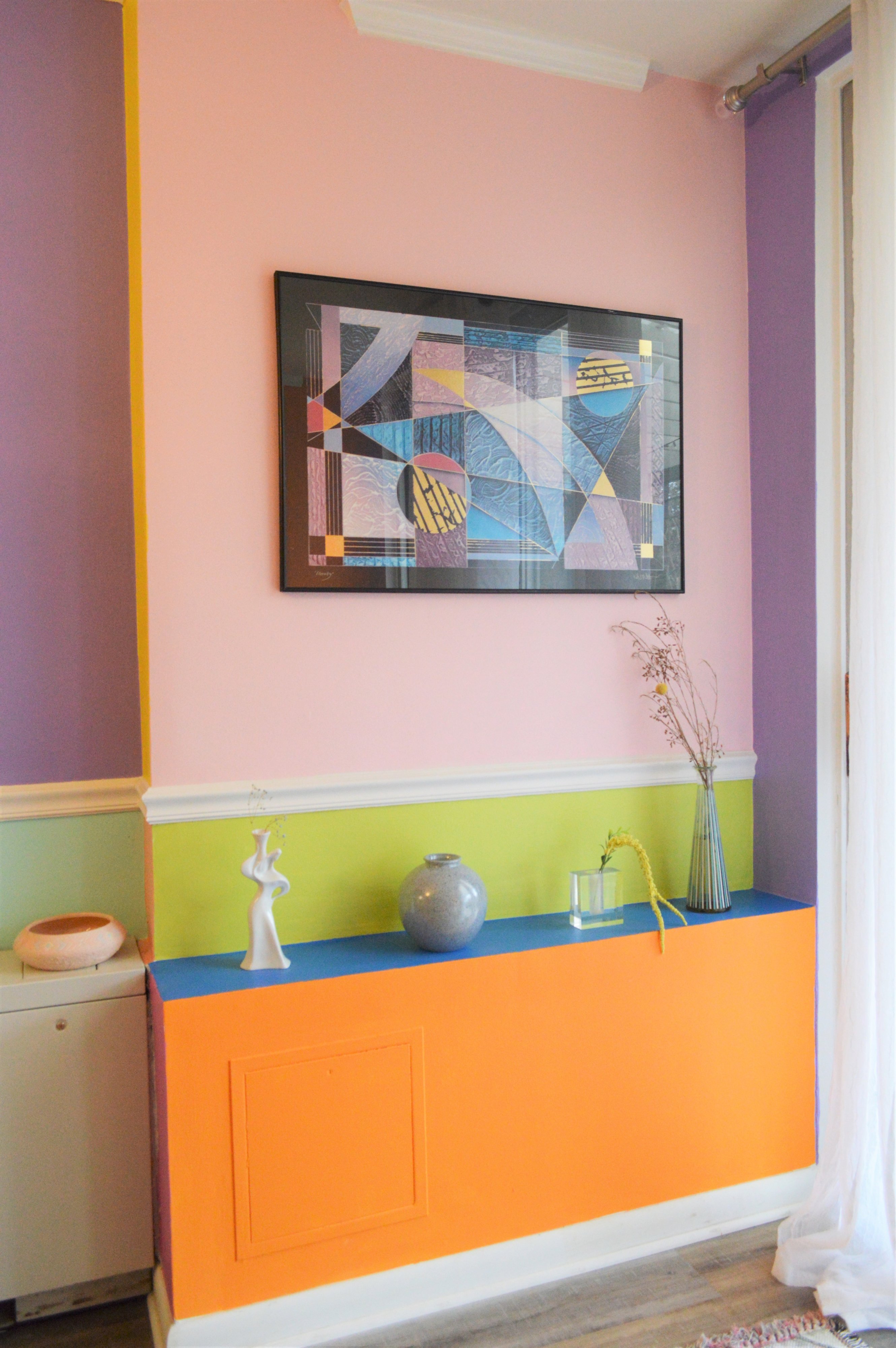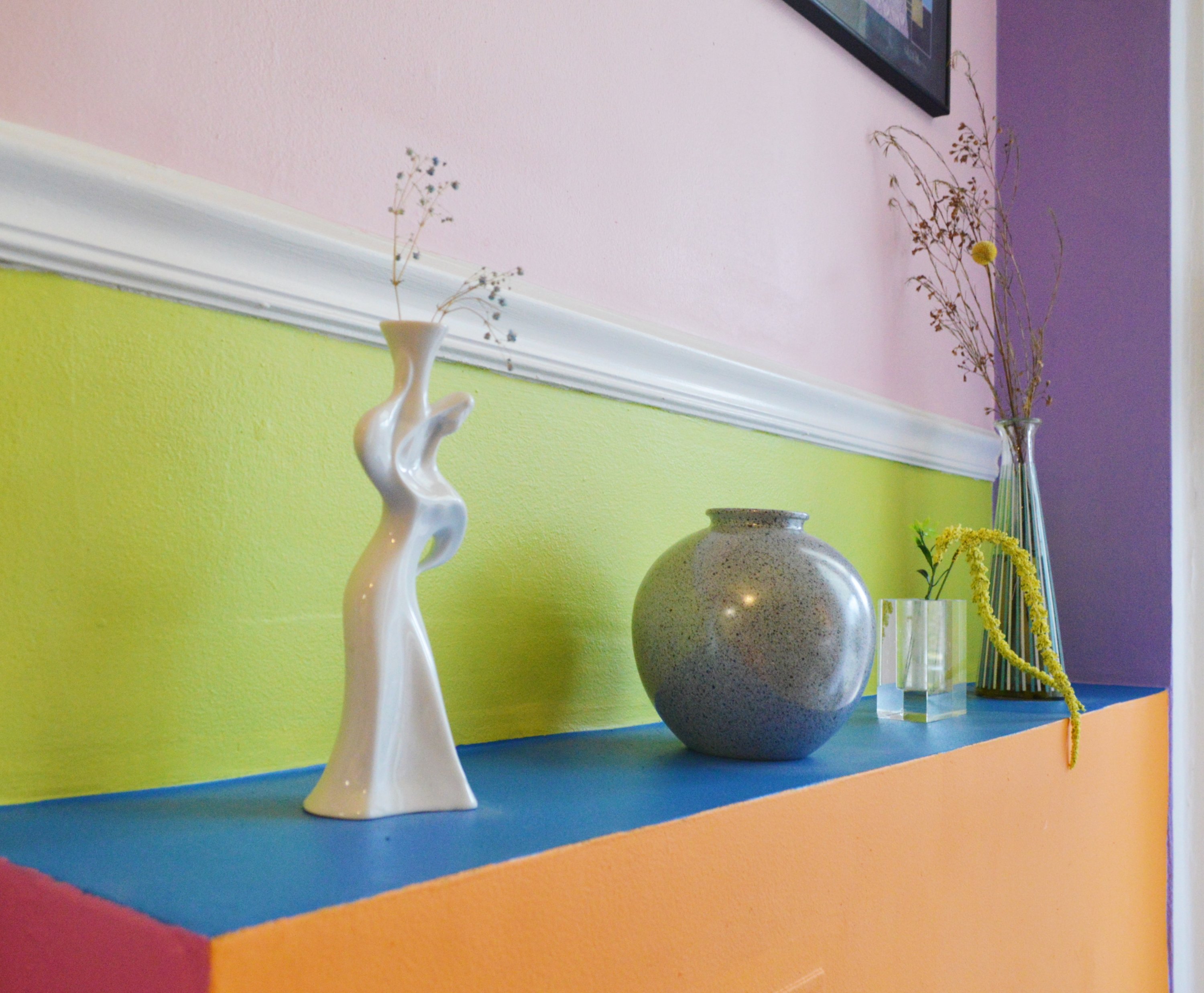 What was the best deal you've received on an item for your home? 
"Everywhere I look, I see a deal. For example, my couch was free. Other highlights include my Hollywood Regency-meets-Art Deco pink glass flower lamp, which was $15 at Goodwill. When you look around, you'd also never know that some of my vintage statues were rescued from the trash.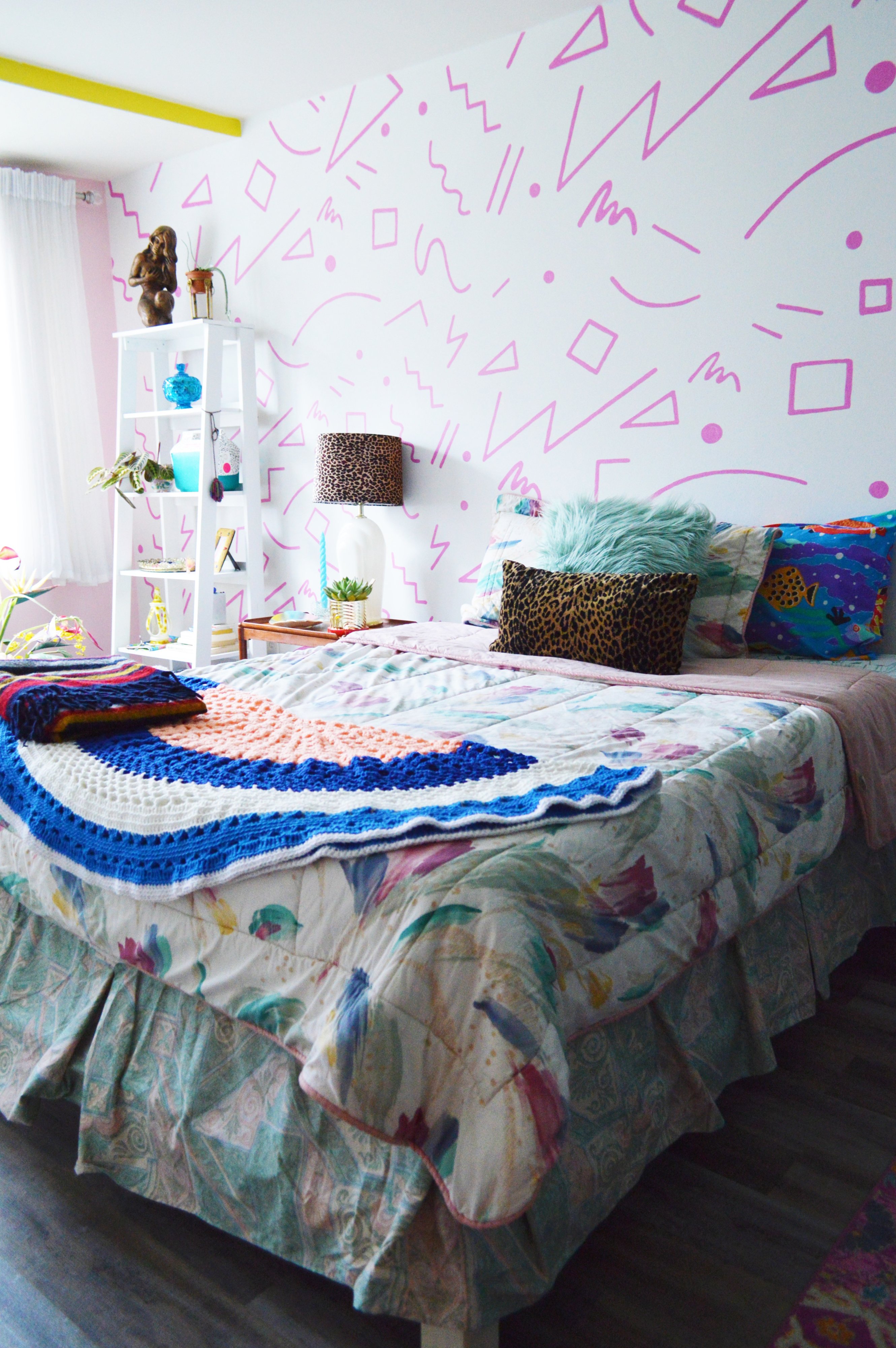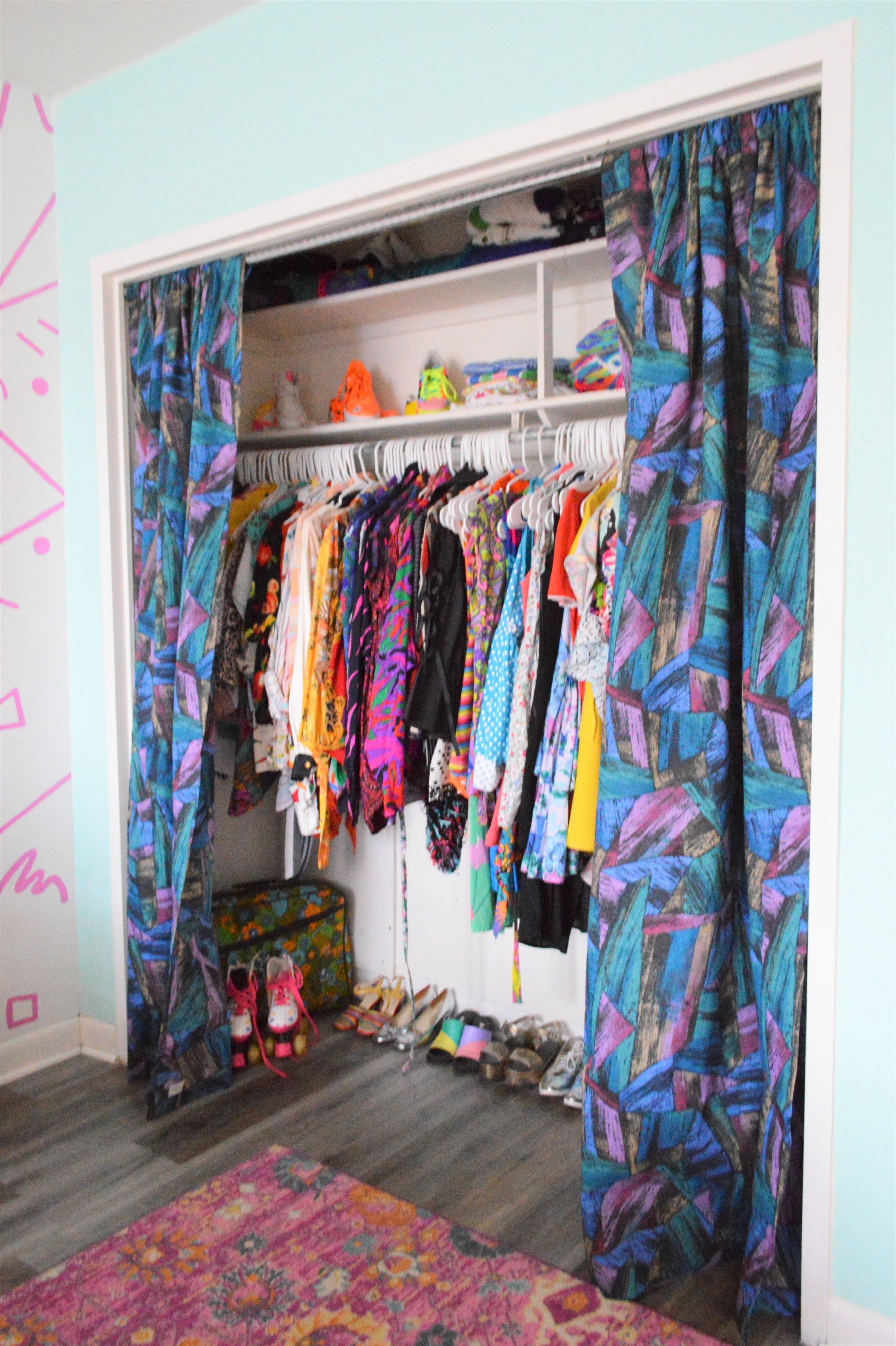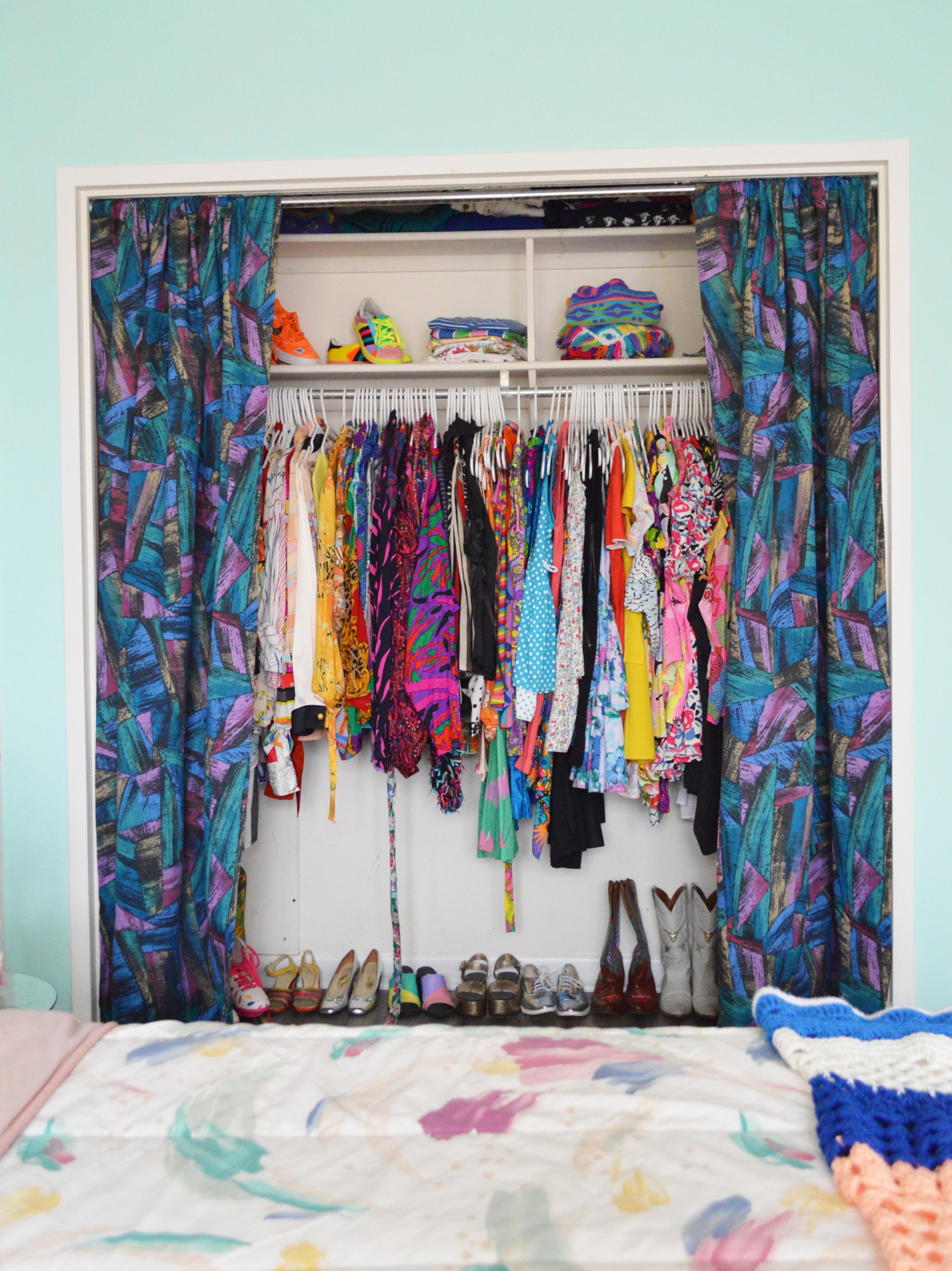 What's your favorite DIY in the house?
"I am so proud of my walls. I painted all of the vibrant colors myself shortly after I moved in. I want to give shoutouts to my dad, my twin brother, and his girlfriend for helping with the white base coats. It was all a dark navy blue before my splash of Carolyn.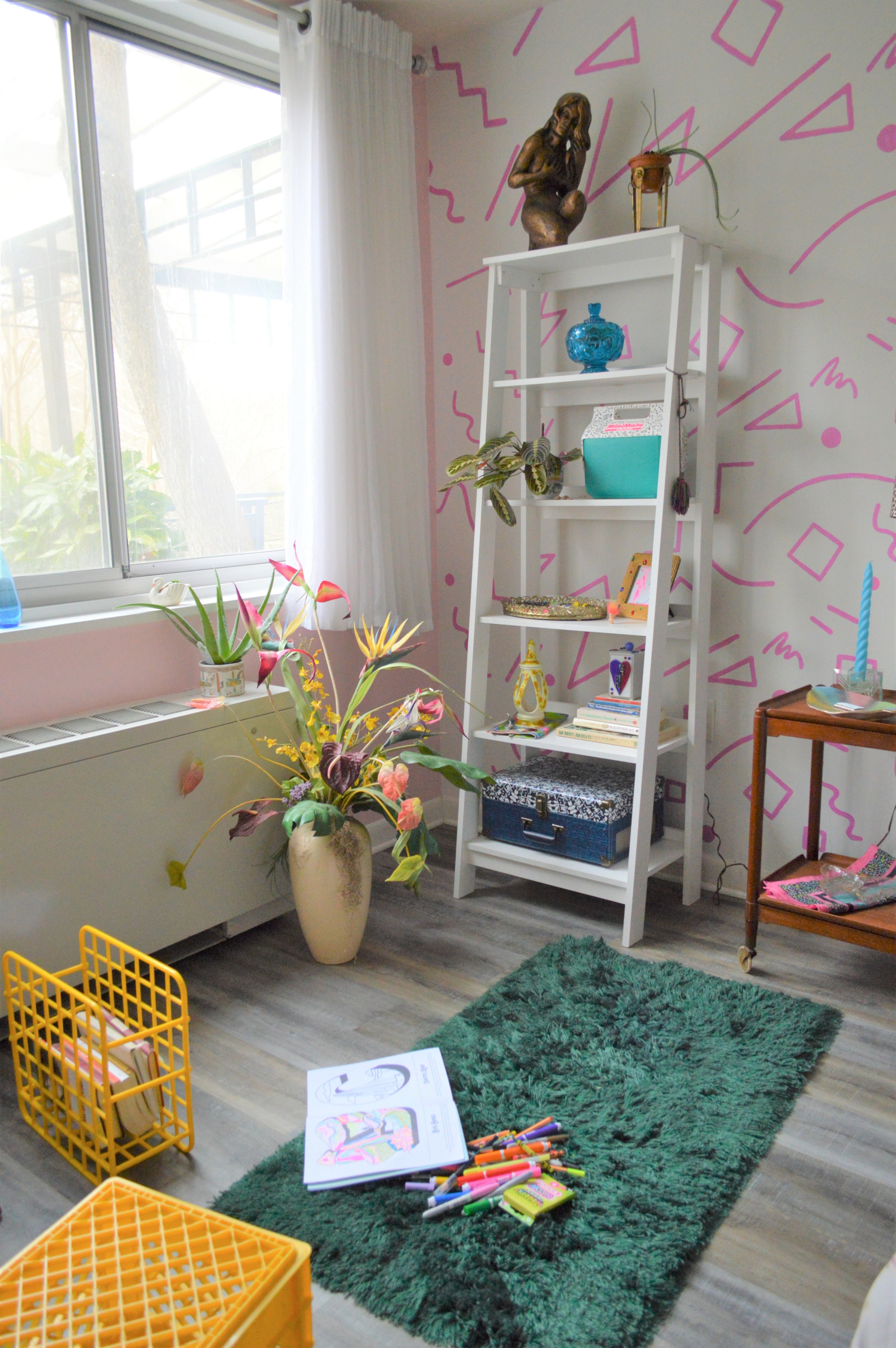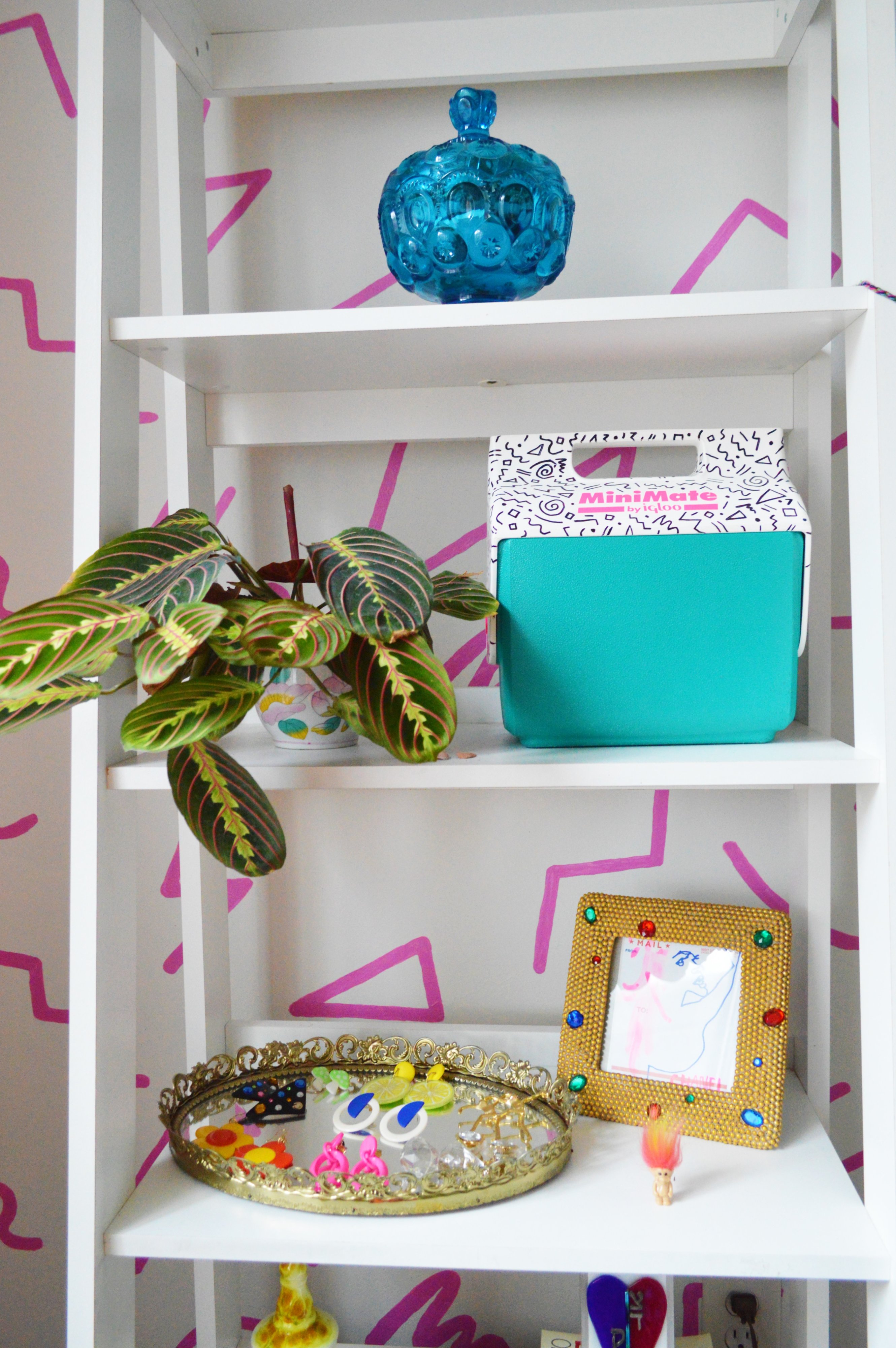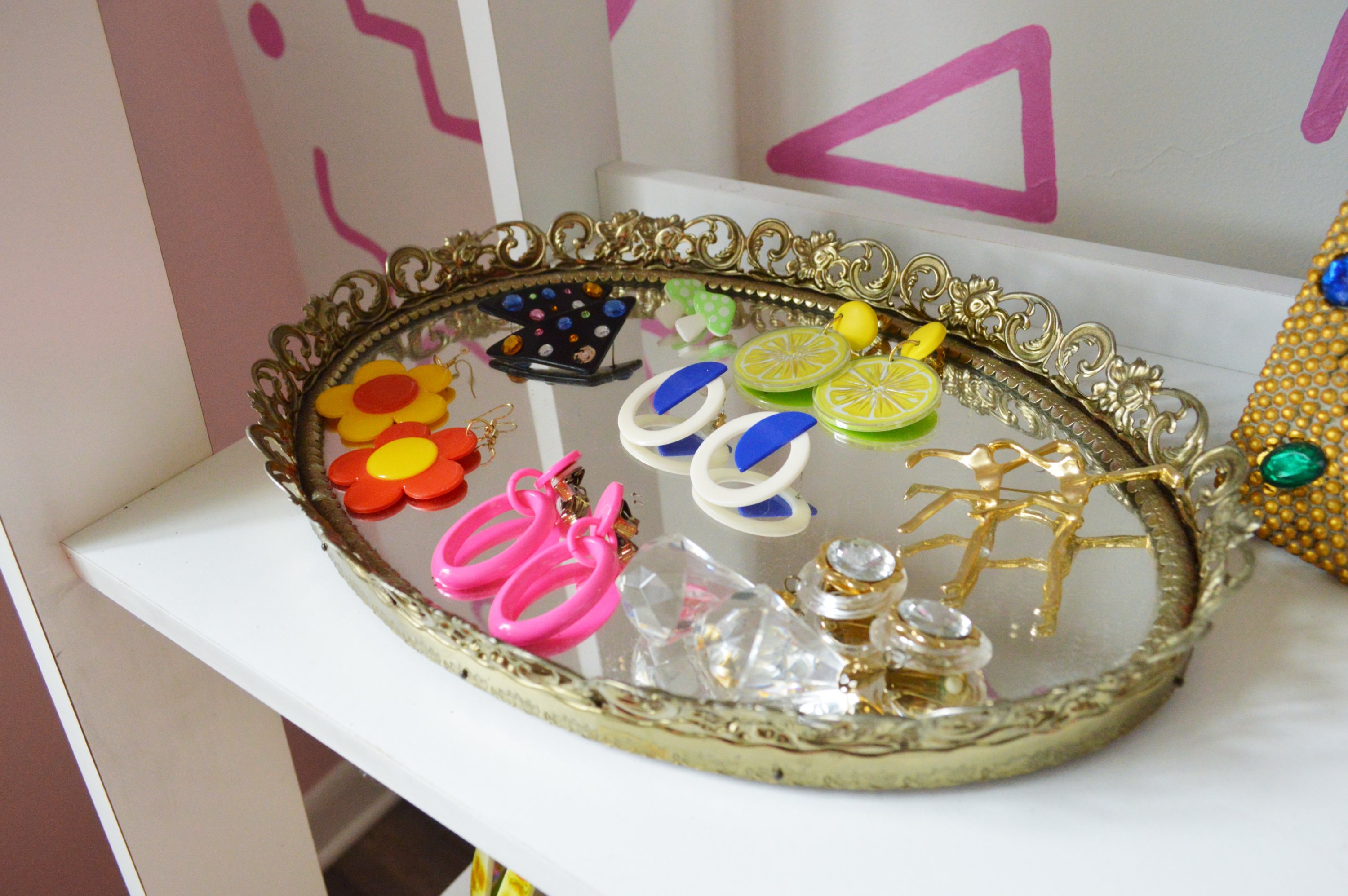 What's your favorite part of the house?
"My bedroom, no doubt. As soon as I enter, I am transported into a throwback oasis with the sounds of Madonna playing in my head. At night, my white Art Deco lamp glows pink with a bulb I purchased from Ace Hardware.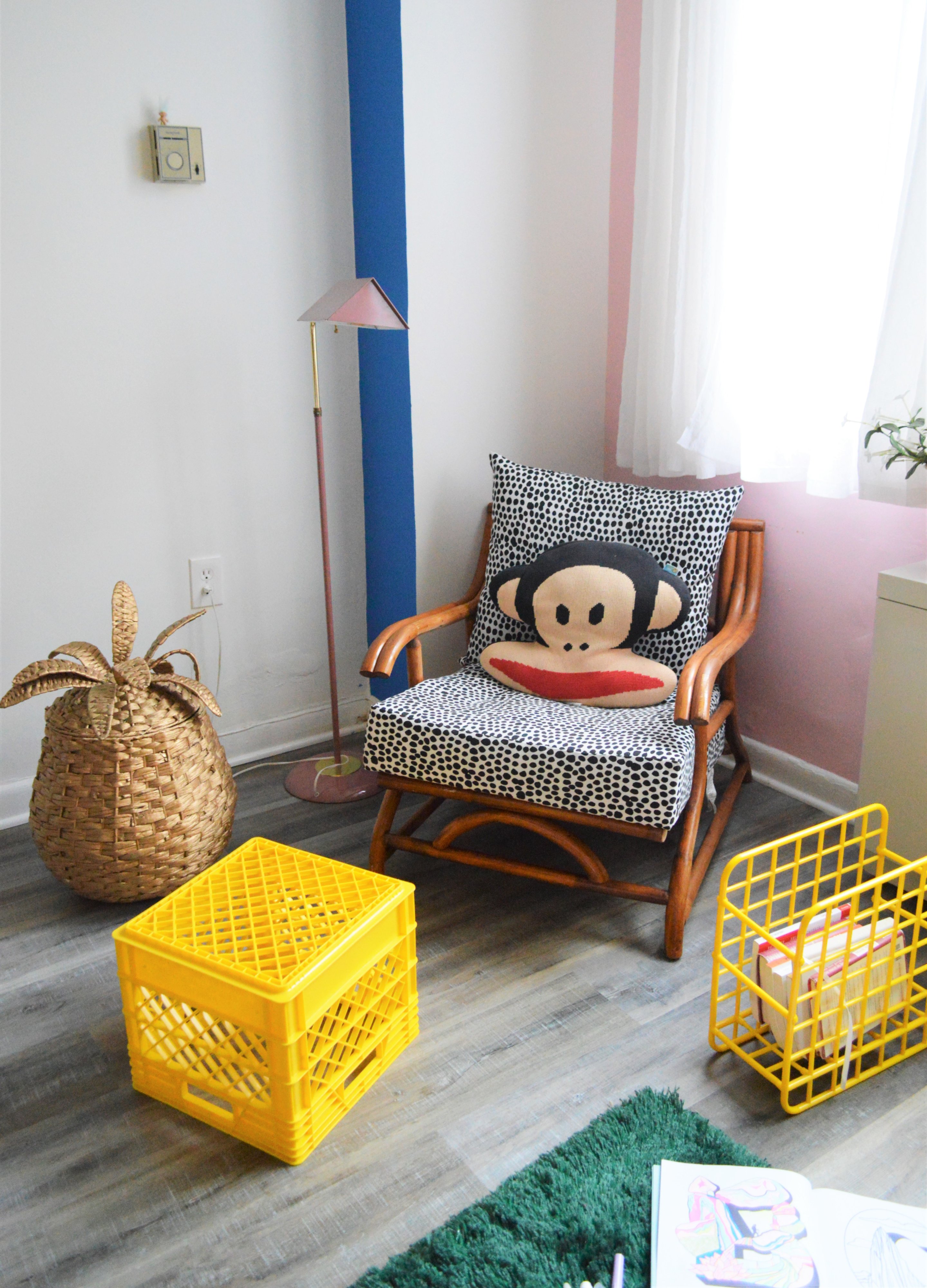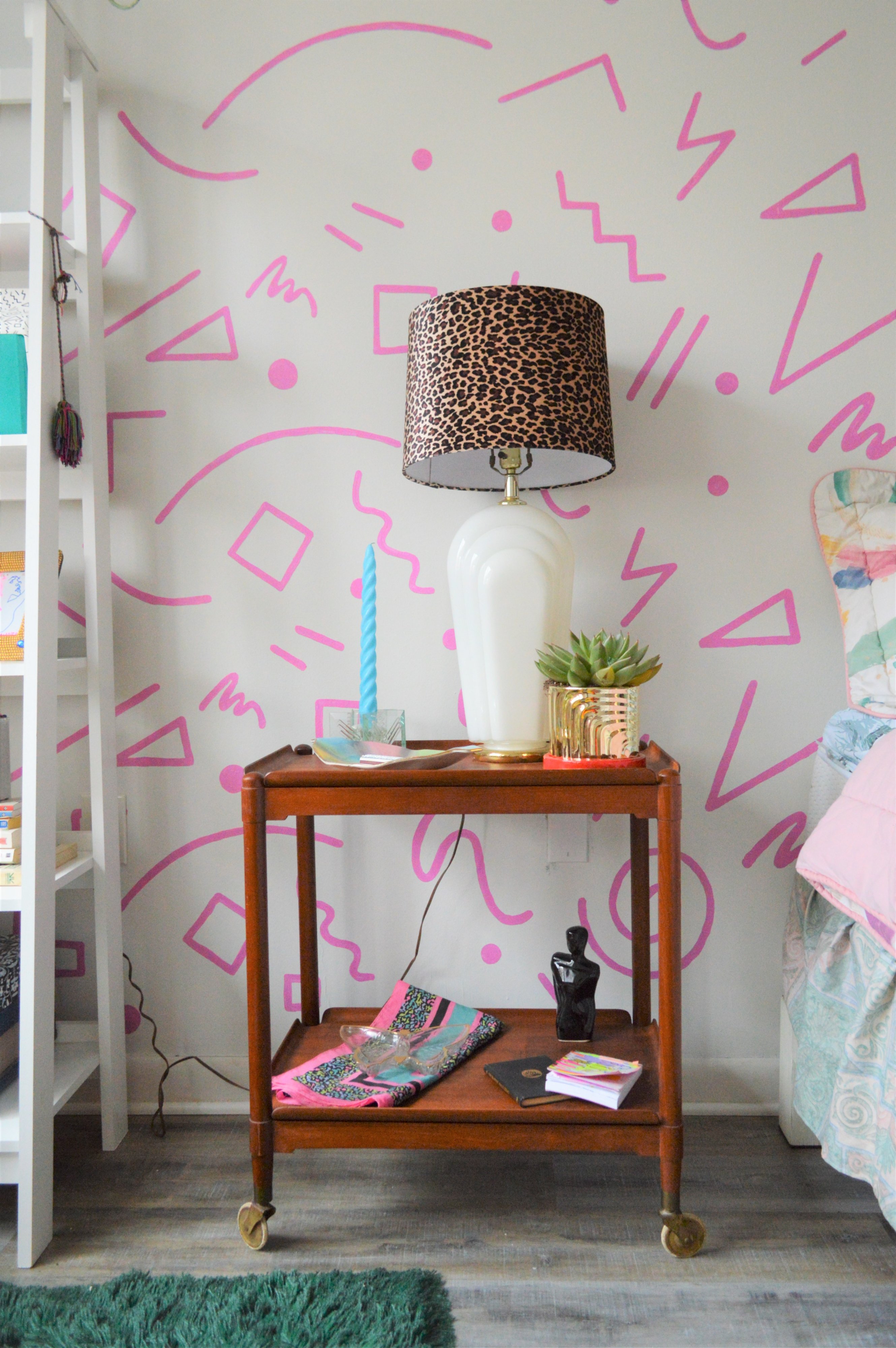 What's your favorite item in your home?
"It will have to be a face-off between my M&M and Sour Patch Kid displays. I bought my M&M at Goodwill for about $15 five years ago and found the Sour Patch Kid in the trash.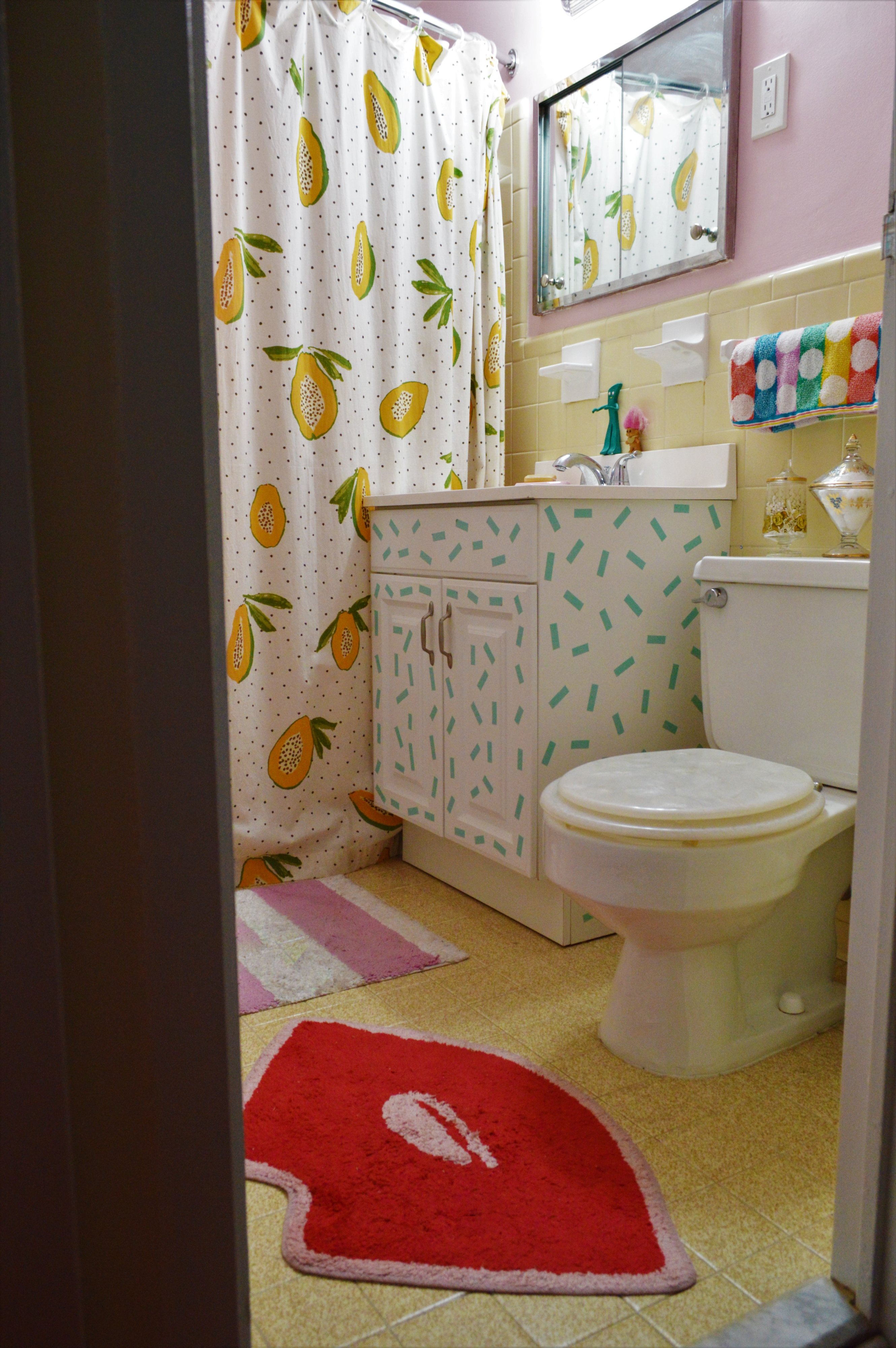 What's your favorite thing to do in your home?
"I love to embark on DIY Goodwill projects, paint and doodle on shoes, and stencil jackets. Every week I find myself working on a new project. I also enjoy getting cozy in my room in the evening with a good book and a quick yoga session.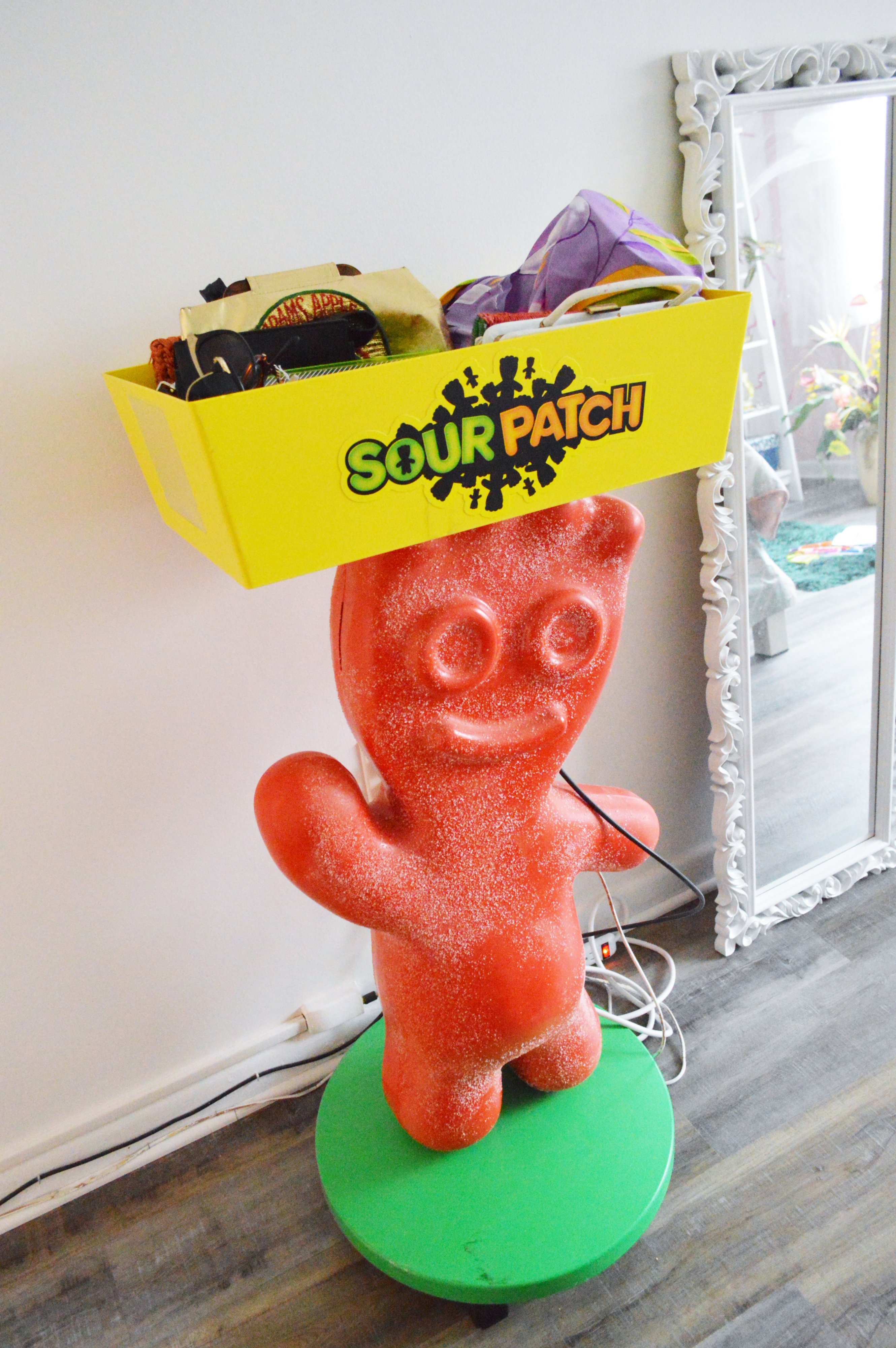 Who would your top three dream guests be for a dinner party at your home? 
"I've honestly already had my dream guests over. What adds warmth to my space is when I have friends over for arts and crafts, tea, or a meal. The aura of love, friendship, and good memories makes my place truly feel like home."
This interview has been edited and condensed for clarity.