Juan Manjarres has lived in his 420-square-foot studio apartment in Shaw for two years. For the majority of Covid, the 29-year-old architectural designer lived in a small, 220-square-foot studio in an older building. "Transitioning to a space with twice the square-footage near the vibrancy of U Street was a game-changer," he says of his current apartment, where he lives with his cat, Oliver.
Even though Manjarres is still in a studio, he's managed to break up the space into distinct living sections via his furniture and decor choices. He's big into midcentury design, and he's filled his home with touches that nod to this aesthetic, as well as affordable, neutral-hued pieces and DIY finishes like faux limewash.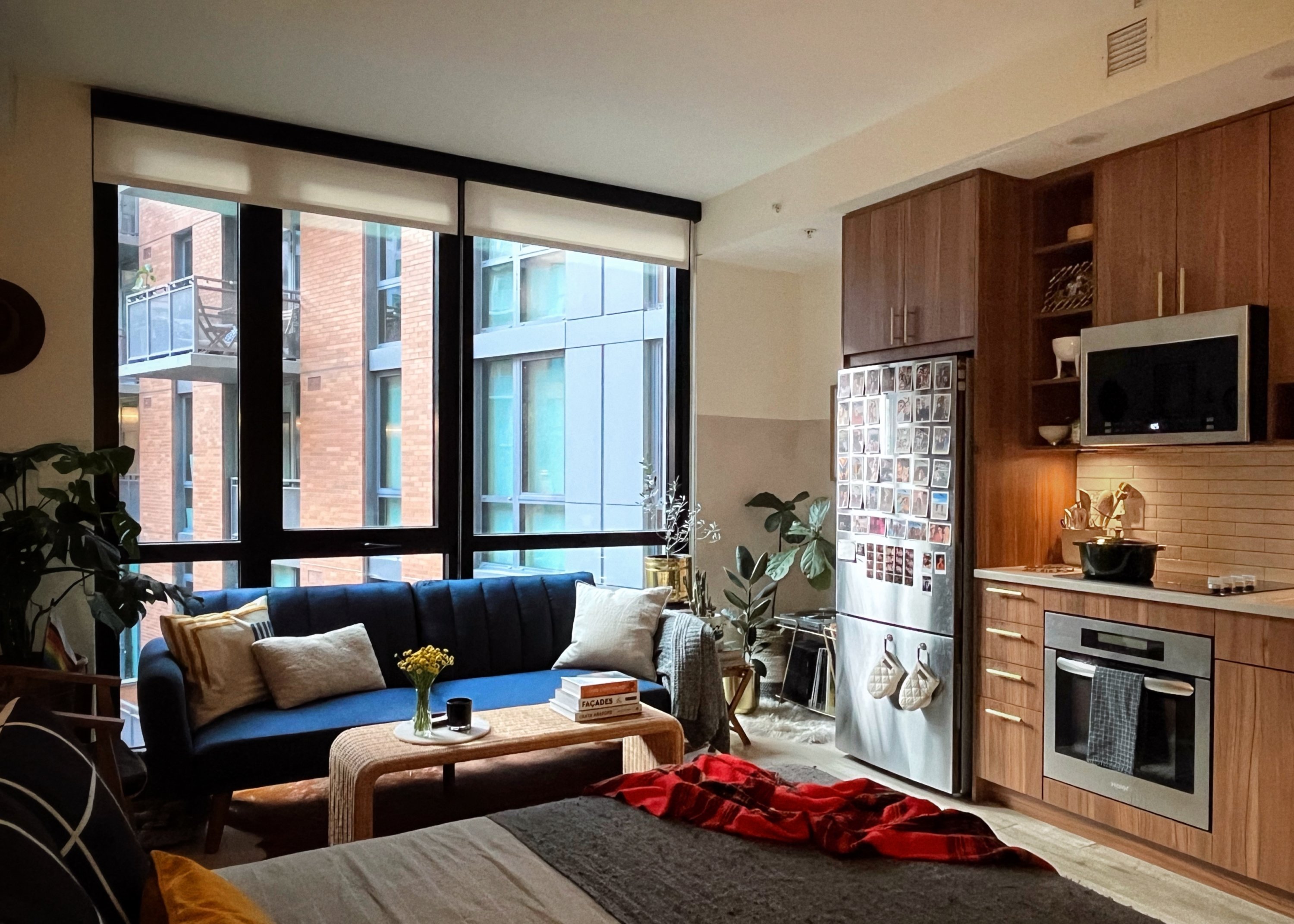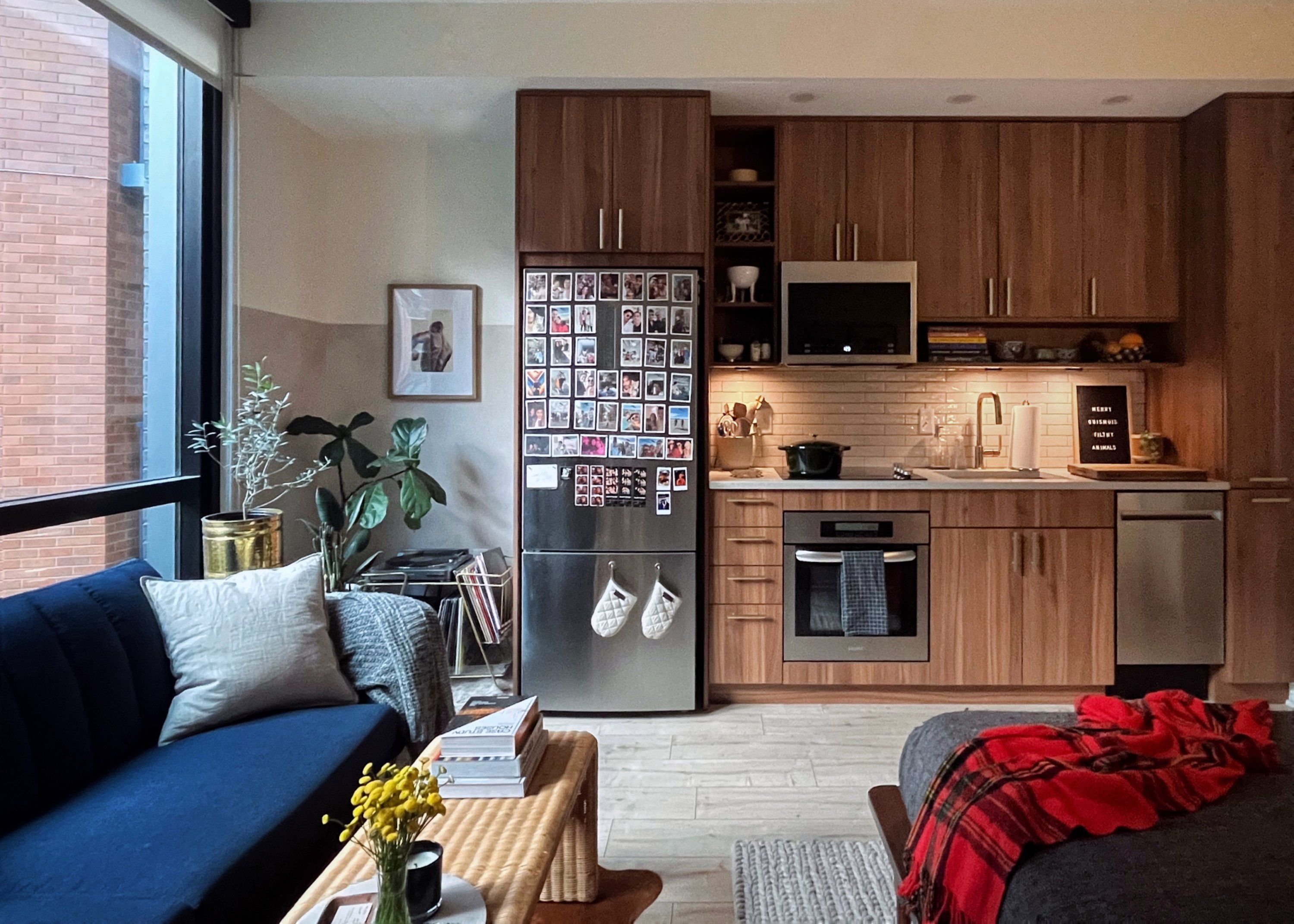 What was your inspiration for the home's aesthetic? 
"At its core, my design aesthetic leans toward midcentury modern, with an emphasis on texture and materials in a very neutral palette and intentional uses of color through decor accents and art.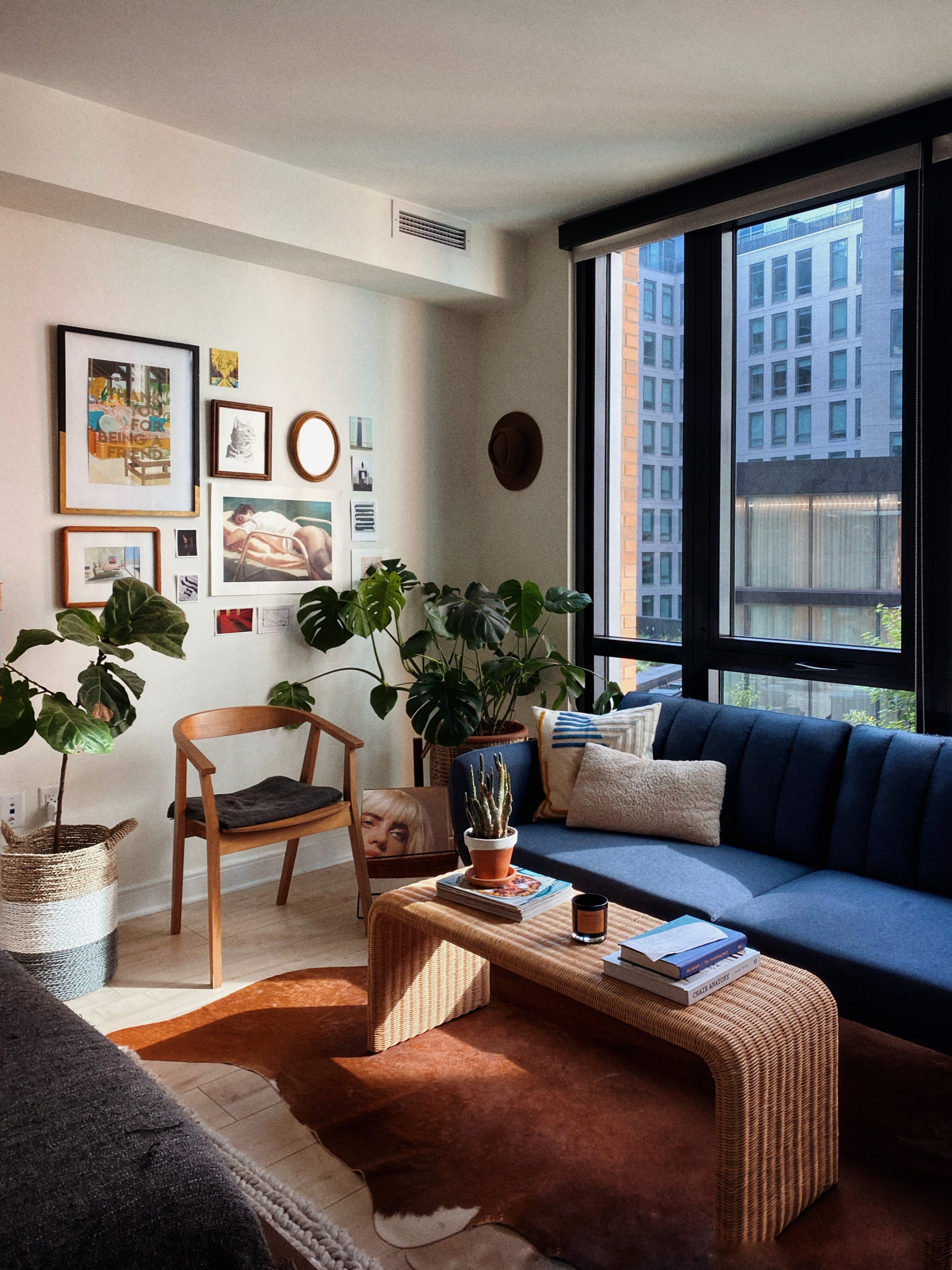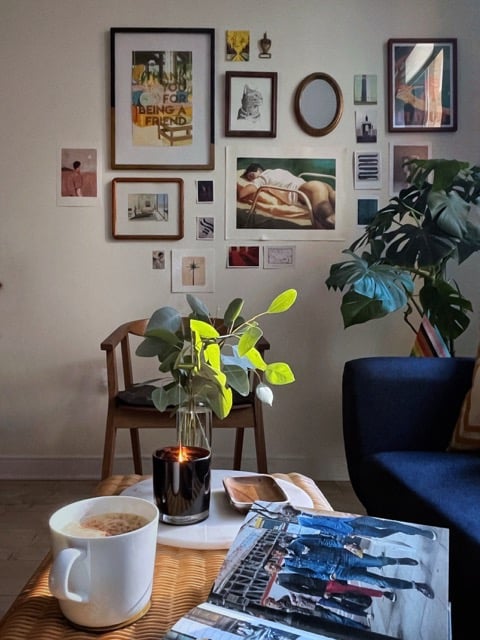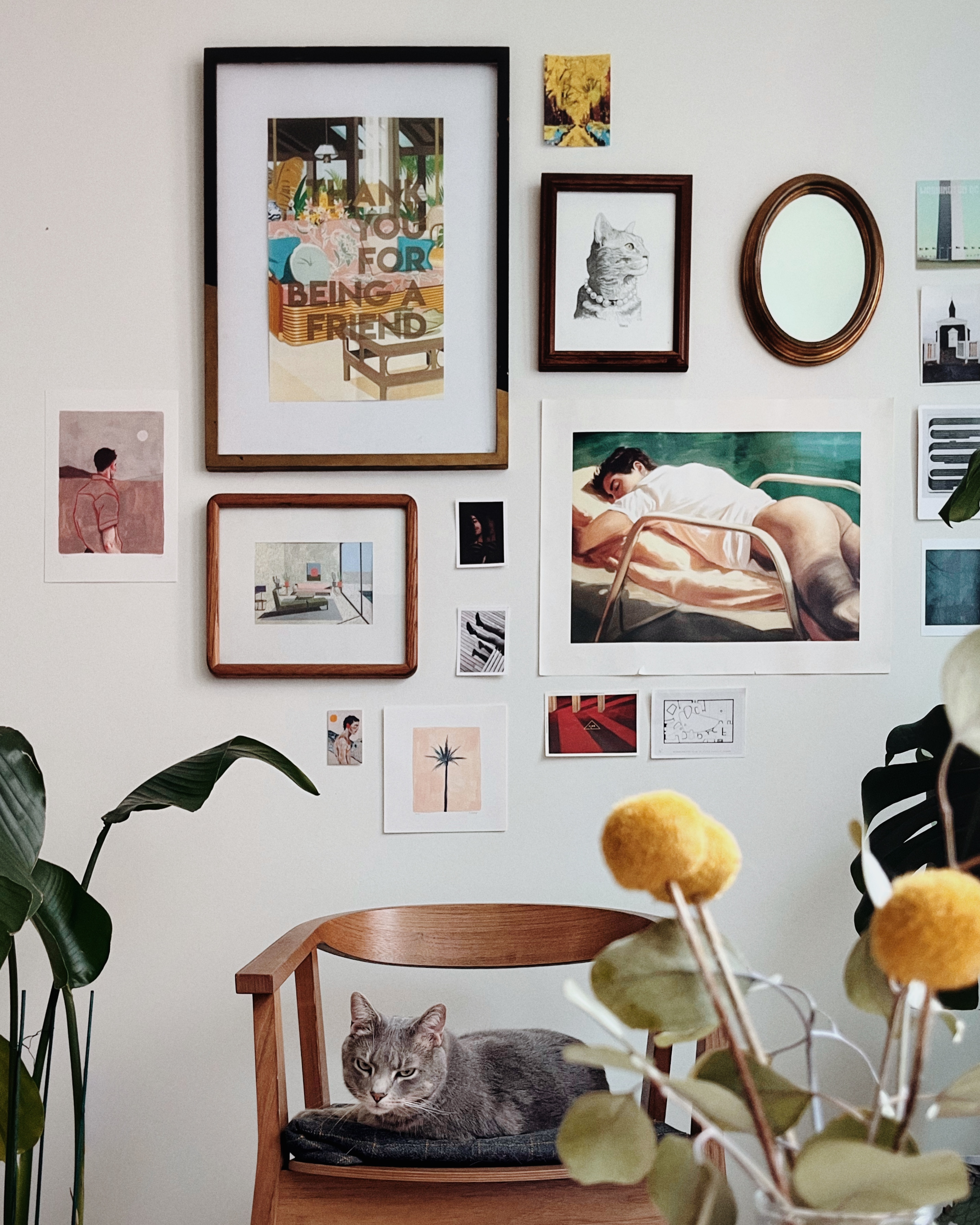 What's the biggest splurge you've purchased for your home?

 
"In general, the space is a thoughtful curation of affordable items. The biggest splurge was probably the bed.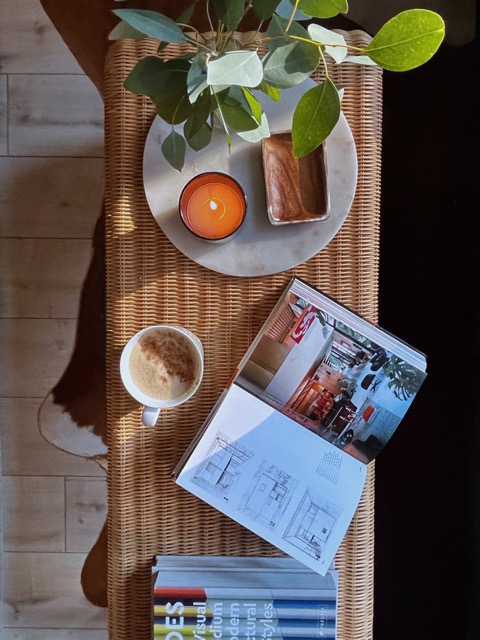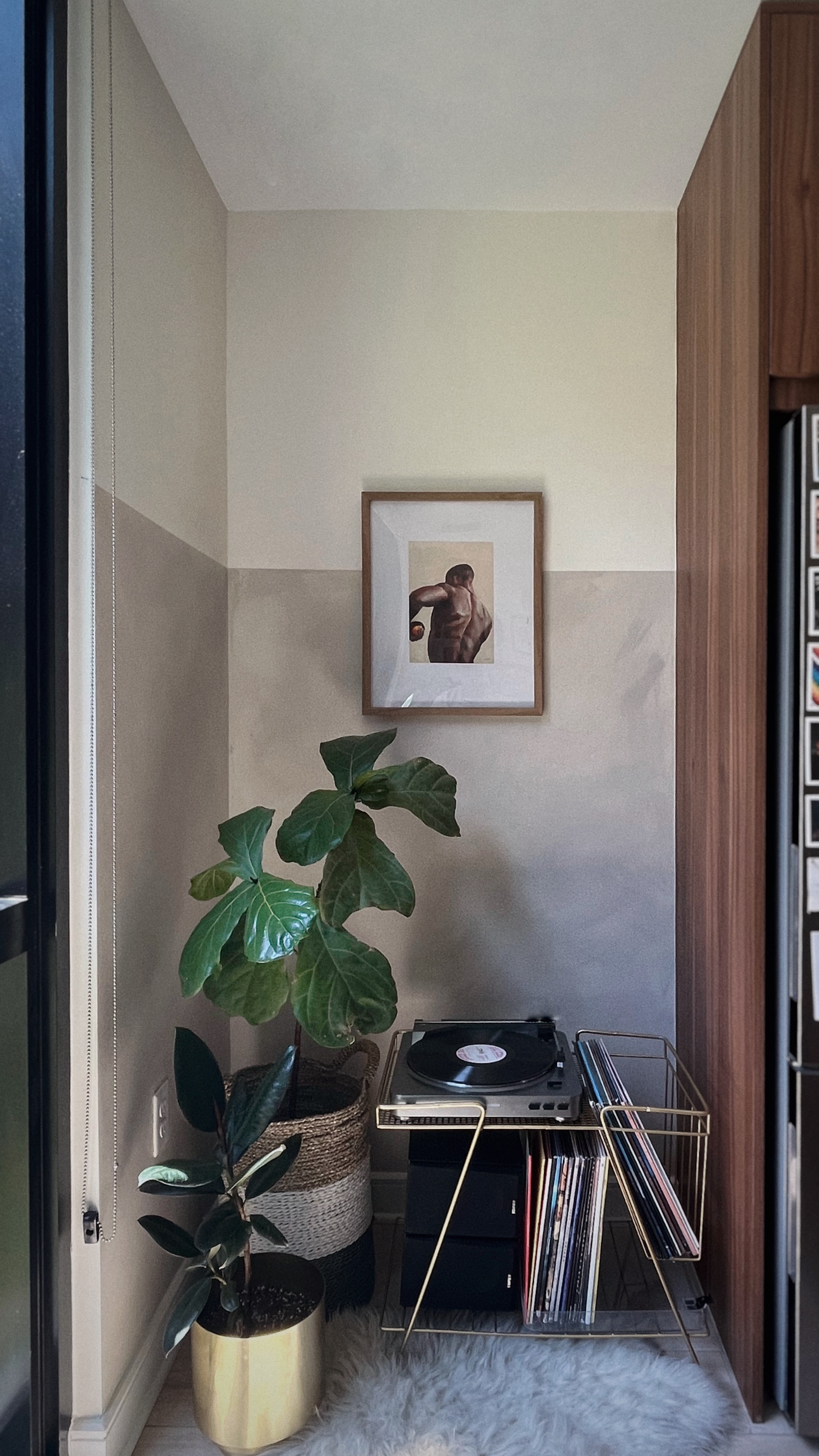 What was the best deal you've received on an item for your home? 
"Free plants. Half of them are rescues.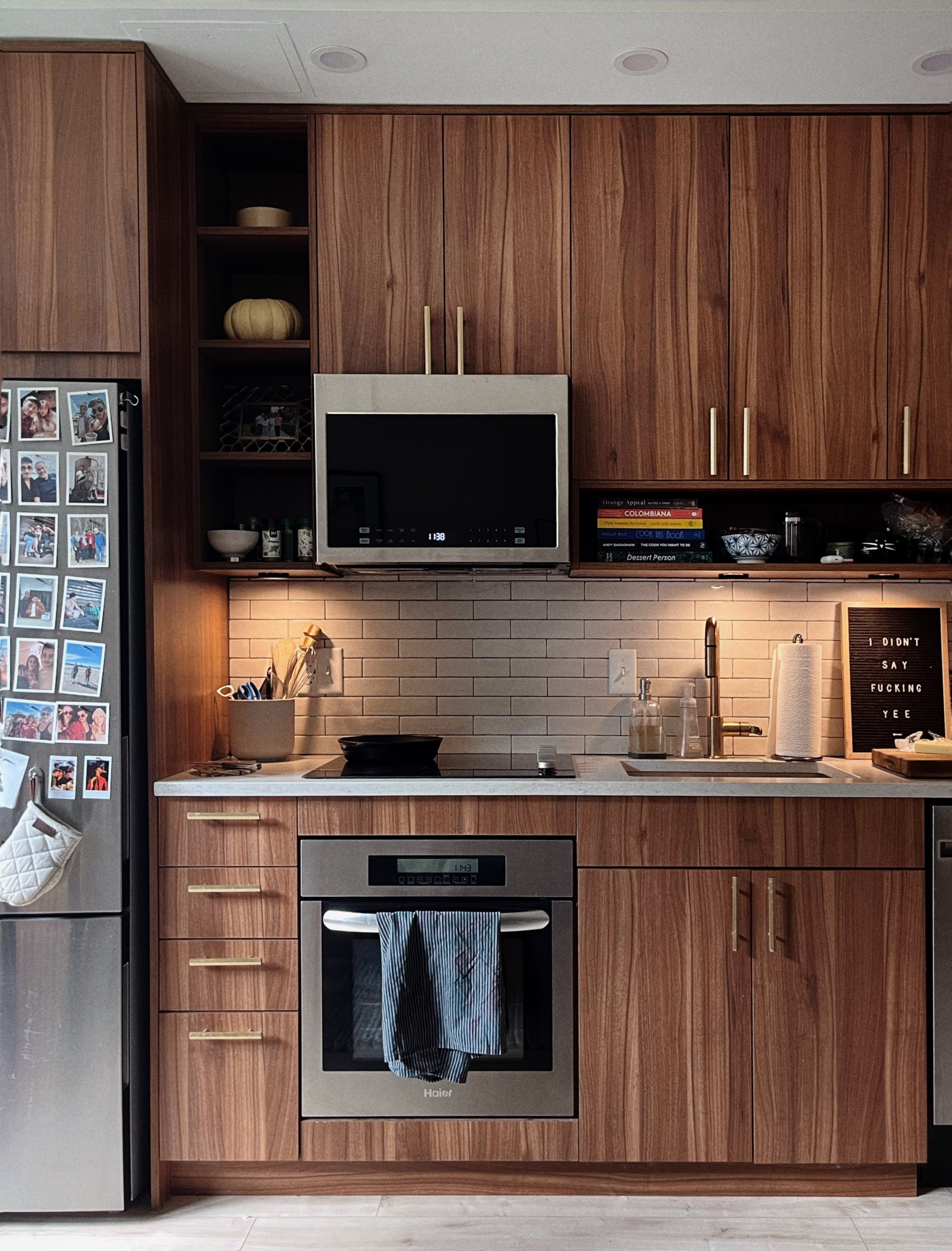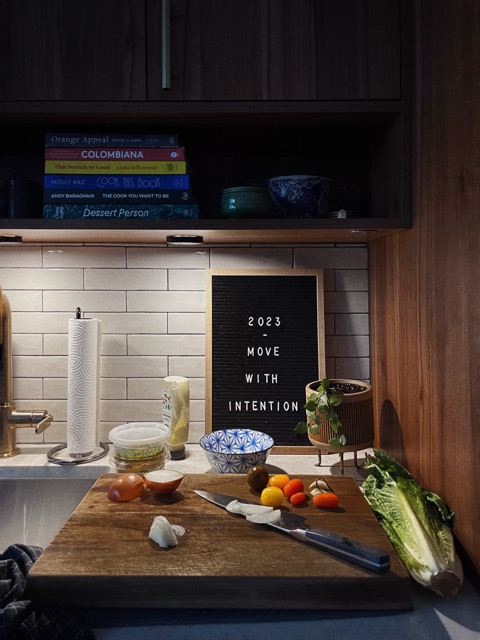 What DIYs have you done in your home?
"Limewash paint. Since I rent, I created a renter-friendly limewash accent wall for my record player nook using a three-tone paint technique: I picked three almost identical paint colors with different warmth tones to achieve the texture and shade variance that you get with standard limewash.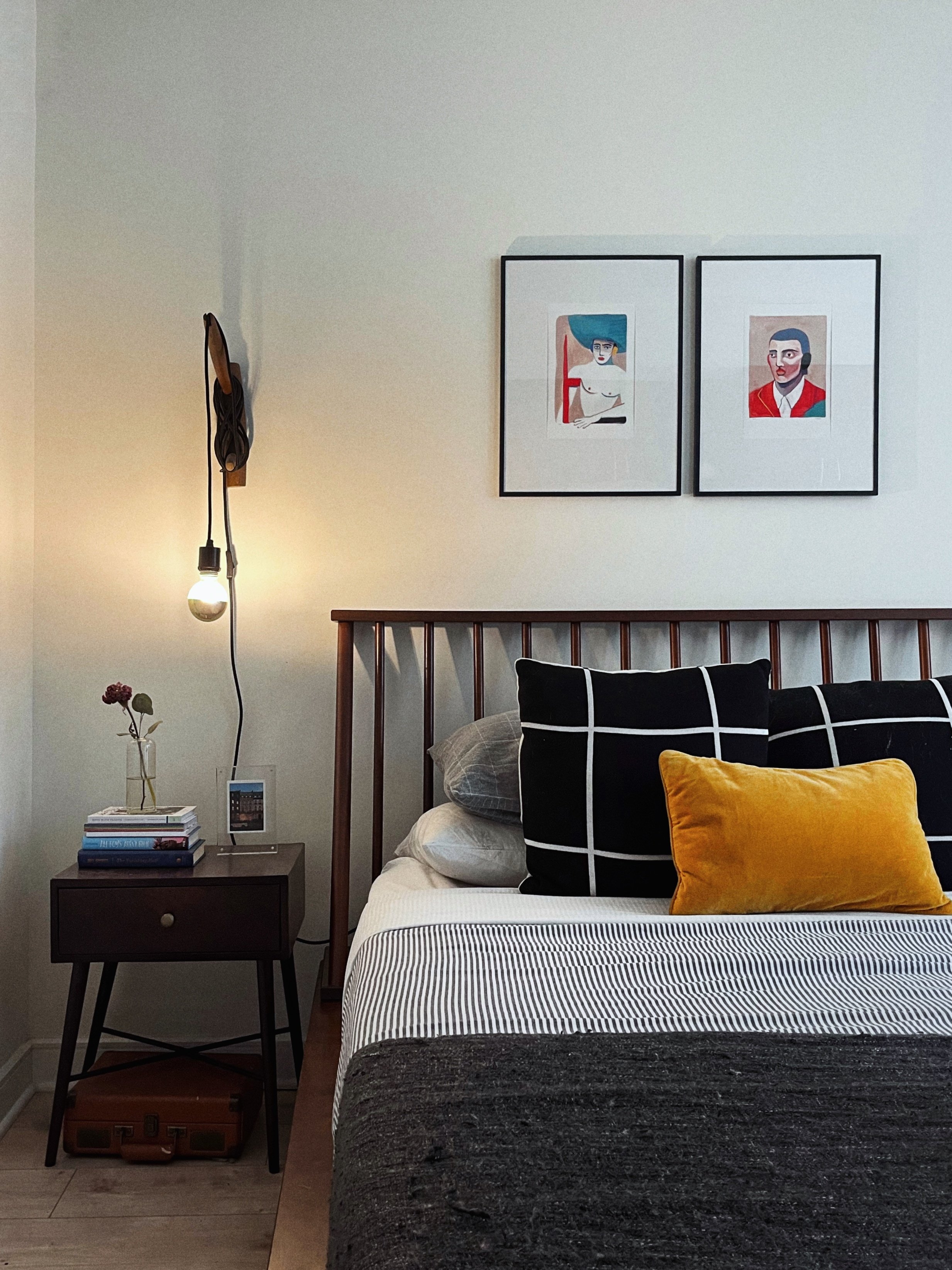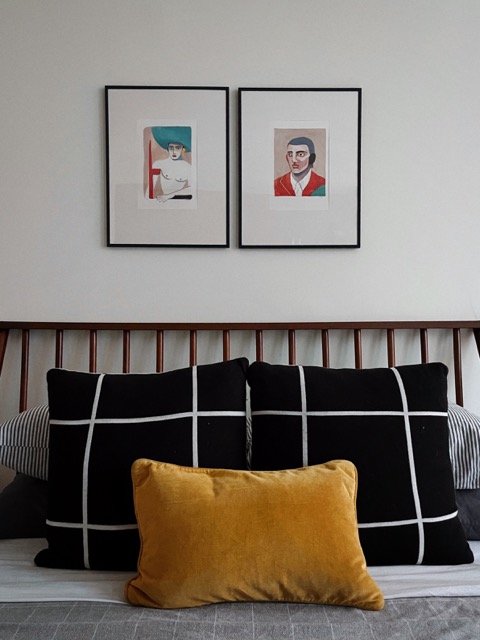 What's your favorite part of the house? 
"The living space. It's a studio, so there's not much to choose from, but I feel like the entire space works harmoniously.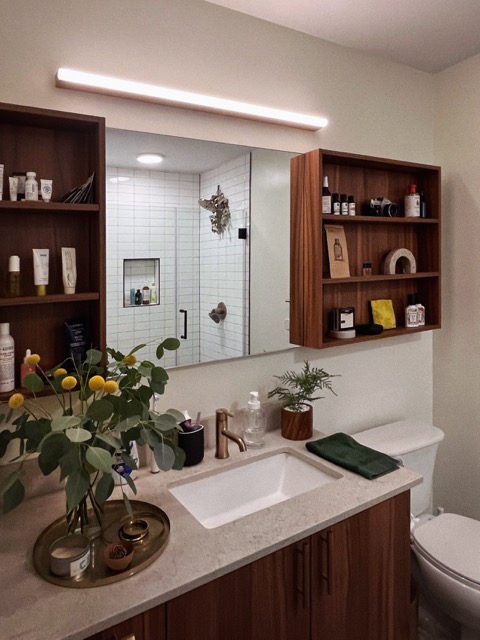 Who would your top three dream guests be for a dinner party at your home?
"Adele, AOC, and Lizzo."