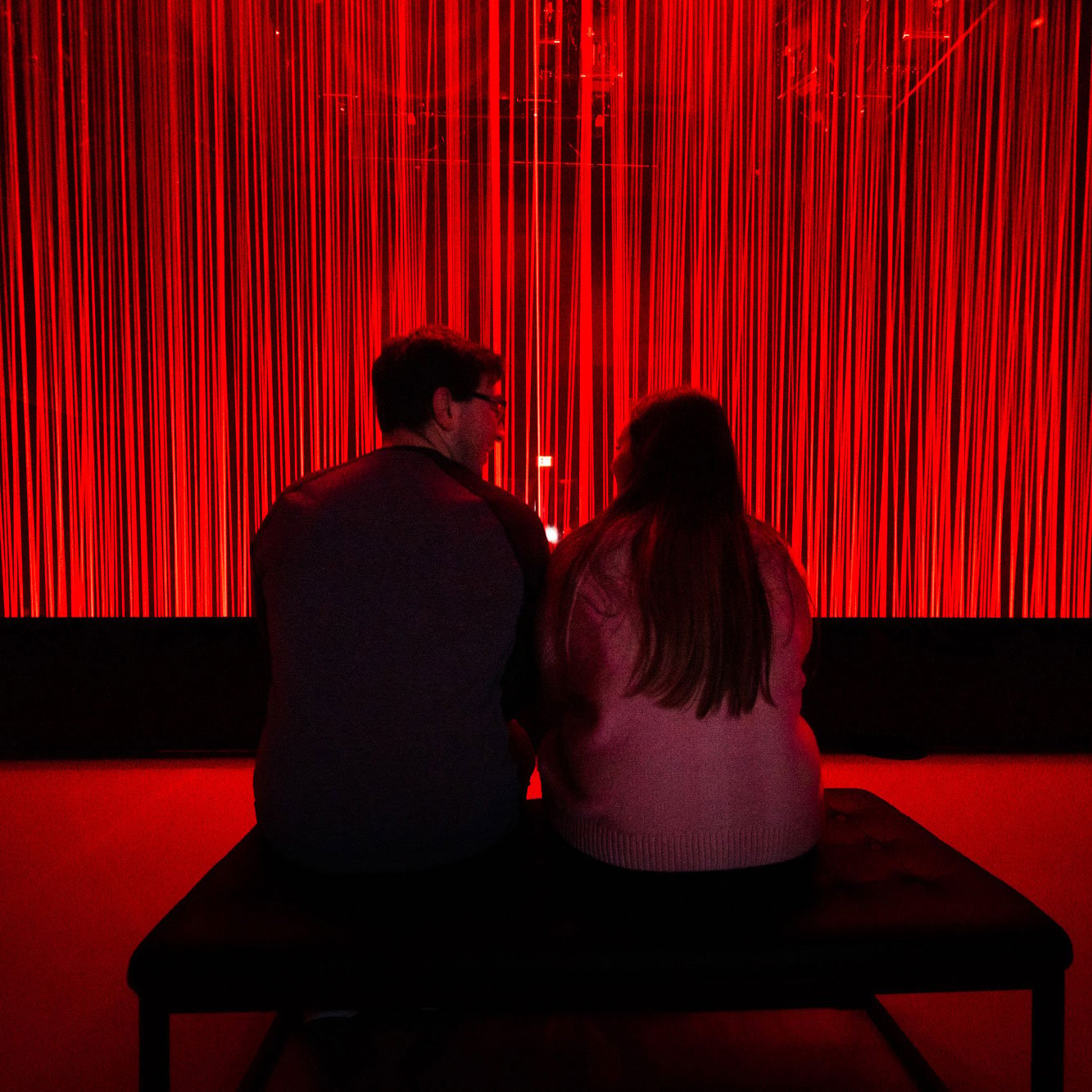 Float in a hot-air balloon. Score discount theater tickets. Share a posh picnic. Learn how to dance for less. Whether you're a longtime couple or getting to know each other, on a budget or looking to splurge, here are fun ideas for your next romantic outing.
Take a Tropical Spa Staycation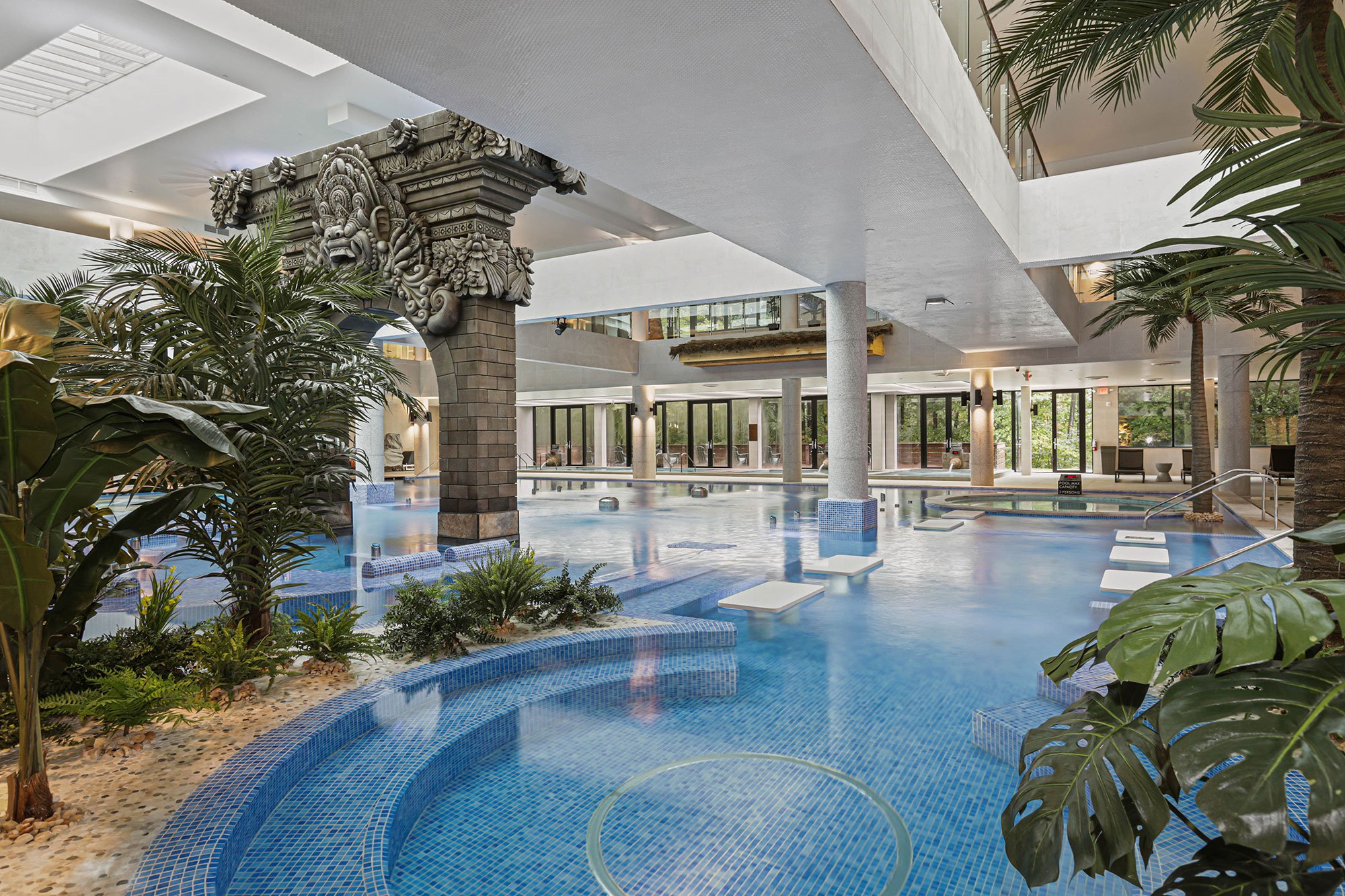 If you're looking to lounge under palm trees, you could charter a plane to an island destination—or spend a day under the fronds at Balian Springs in Alexandria. The 100,000-square-foot "wellness club" opened in October, and stepping inside is like being transported to a beach oasis. Drink a frozen nonalcoholic cocktail at the waterside bar before sliding into a massive hydrotherapy pool outfitted with massaging jets, or head to the roof for a dip in the heated infinity pool and more intimate Jacuzzis. The day spa has couples rooms for private aromatherapy massages, hot-stone treatments, and brightening facials. (Book treatments in advance to ensure a spot.) Duos can also spend time exploring eight different saunas, each with its own benefits and aesthetic, from an anti-inflammatory sauna paved with gold tile to a cooling cryotherapy chamber. If you get hungry, stop by the sushi counter for hand rolls or try vegan dishes at the second-floor restaurant. Day passes are $130 a person Monday through Thursday and $165 Friday through Sunday. Spa services, food, and beverages are priced à la carte, so a trip to the club can add up.
Romantic Dinner Date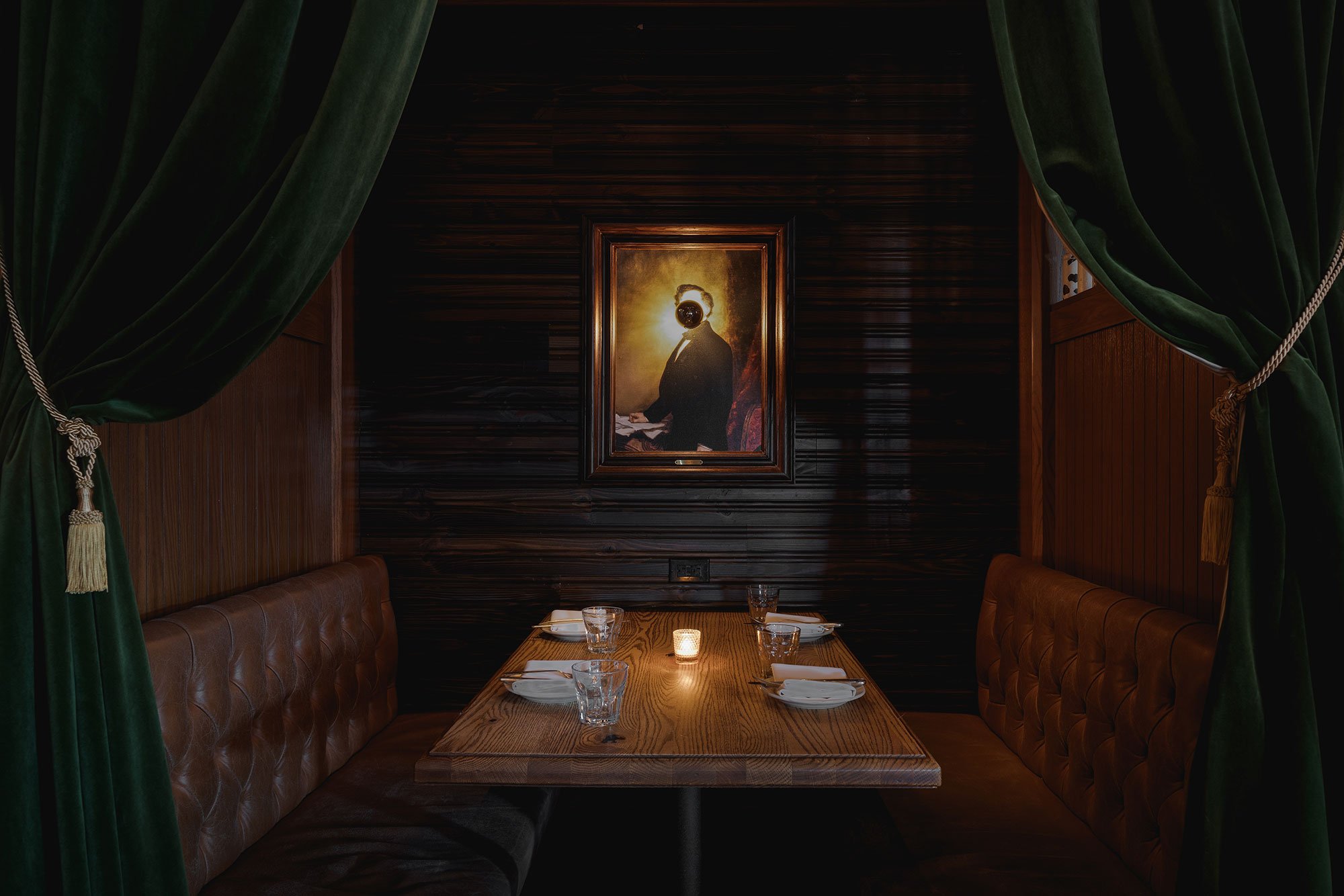 These sumptuous restaurants have just the right ambience for a memorable evening together
---
Cozy Up by the Fireplace
Dinner beside the glowing fireplace at Dupont Circle's Iron Gate is an amorous occasion. If you can't sit by the hearth, try the swoon-worthy patio under a canopy of wisteria.
---
Privacy, Please
Pull plush velvet curtains around your booth for a private dinner at Stephen Starr's Union Market steakhouse, St. Anselm. The massive axe-handle rib eye is made to be shared.
---
Waterfront Destination
The elegant dining room Fiola Mare's position on the river in Georgetown pairs well with extravagant seafood plateaus and crudos, plus luxe touches such as caviar service.
---
Dinner as a Show
Washing hands with chocolate is a whimsical step in the Colombian tasting menu at El Cielo, chef Juan Manuel "Juanma" Barrientos's avant-garde restaurant. The 20 courses unfold like edible art.
Posh Picnics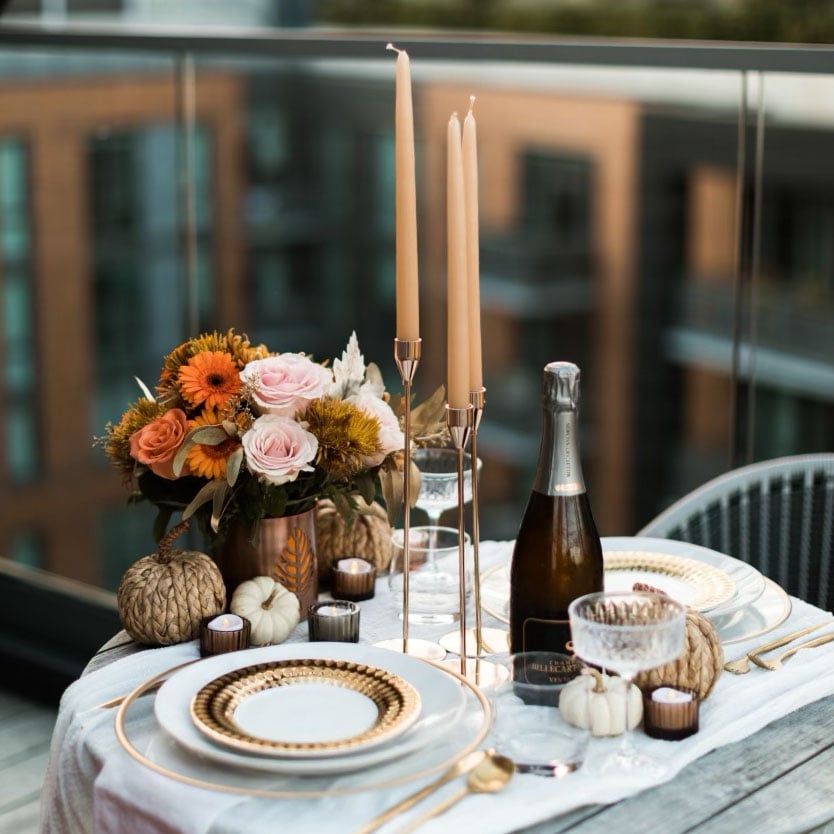 A picnic can also be a posh event—and you don't need to orchestrate the details on your own. Choose a pretty destination and these companies will arrange low tables, pillows to sit on, as well as elaborate table­scapes, shareable fare, and lush rugs for an extra-special outing. Once you've finished, they'll do all the cleanup. Many companies require picnickers to secure permits for public spaces, or to keep to private property, so be sure to inquire in advance.
---
Menus and Music
At Picnic and Unwind, a personal chef can prepare a four-course brunch, or it can deliver dinner from a restaurant within three miles of your location. Weather concerns? Dine in a heated igloo or opt for the shade of a cabana. The company can even recruit a violinist to play a dreamy musical score. Packages start at $275.
---
Picture-Perfect
If your date is all about the Instagram, Picnics and Peonies' over-the-top table­scapes are made to be photographed for the feed. The company works with you to select a color palette and accessories to suit the mood, partnering with vendors for extra touches such as flower displays, a portable fire pit for s'mores, and cascading balloon arches. Packages start at $349.
---
The Big Screen
Turn your alfresco meal into an intimate movie night with films projected on a 16-foot screen. Potomac Picnics can bring piles of pillows and blankets (for a thoughtful touch, select your screening partner's favorite hues), plus twinkle lights for ambience. You can even request your preferred candy and soda to go along with gourmet popcorn. Movie packages start at $500.
Venture out in a Hot-air Balloon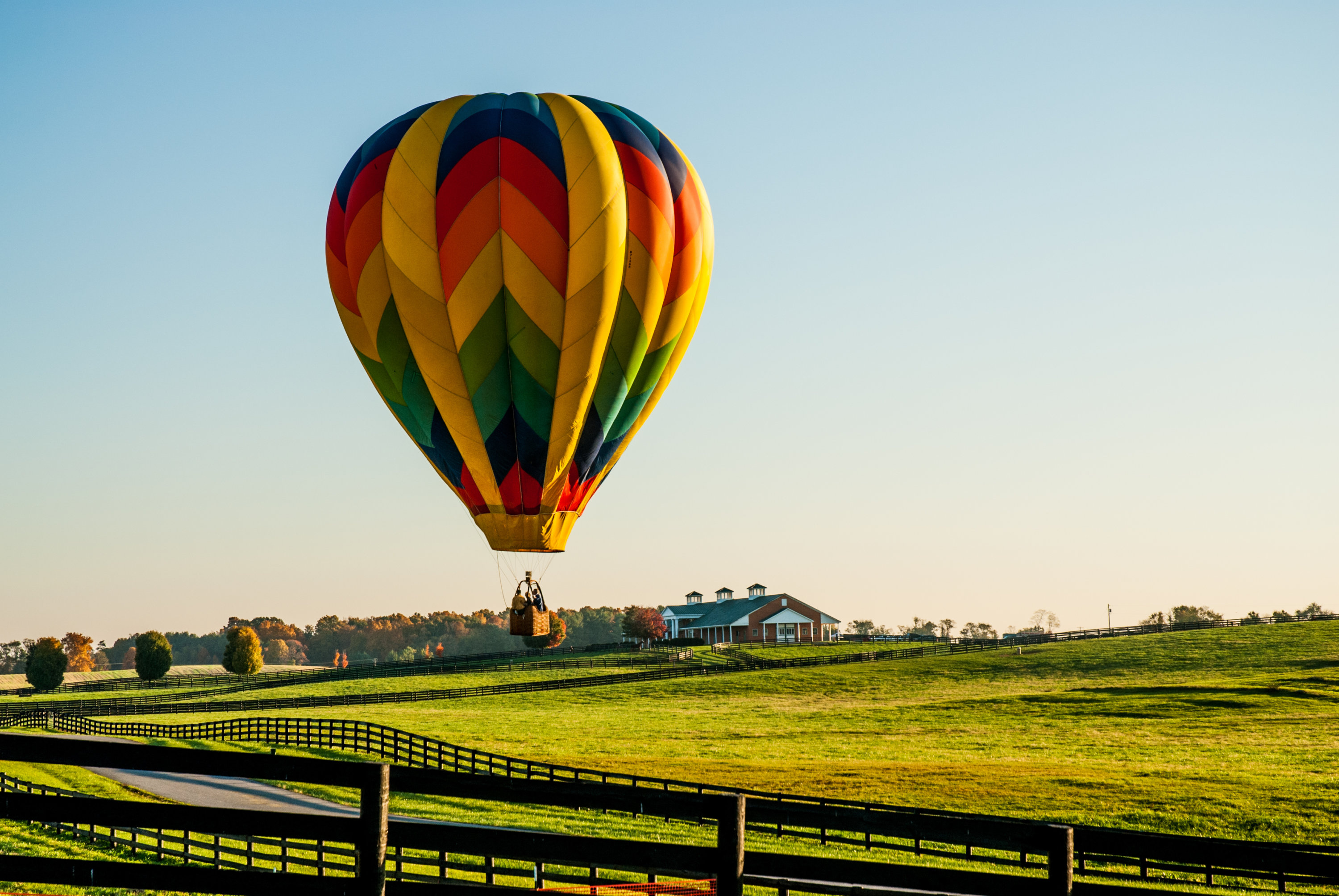 A hot-air-balloon ride can be incredibly romantic: snuggling in the basket, enjoying panoramic views, floating upward until you feel like you're the only people in the world. Drive out to Woodstock, Virginia, for your own scenic sail over the Shenandoah Valley. Valley Ballooning offers cruises in the morning and in the evening, when you might catch the sky changing colors as the sun sets behind the mountains. A private flight for two costs $800, and flights typically last 30 to 75 minutes. What you'll see depends on the wind's direction. You could hover above the seven bends of the winding Shenandoah River, see the Allegheny Mountains in the west or Massanutten Mountain in the east, or float over farmland. Excursions happen year-round, but the best weather for ballooning is typically April through November. If you fly in the morning, you could turn the day into a wine-country excursion, while evening trips can drift into a dinner date.
Cruise on a Boat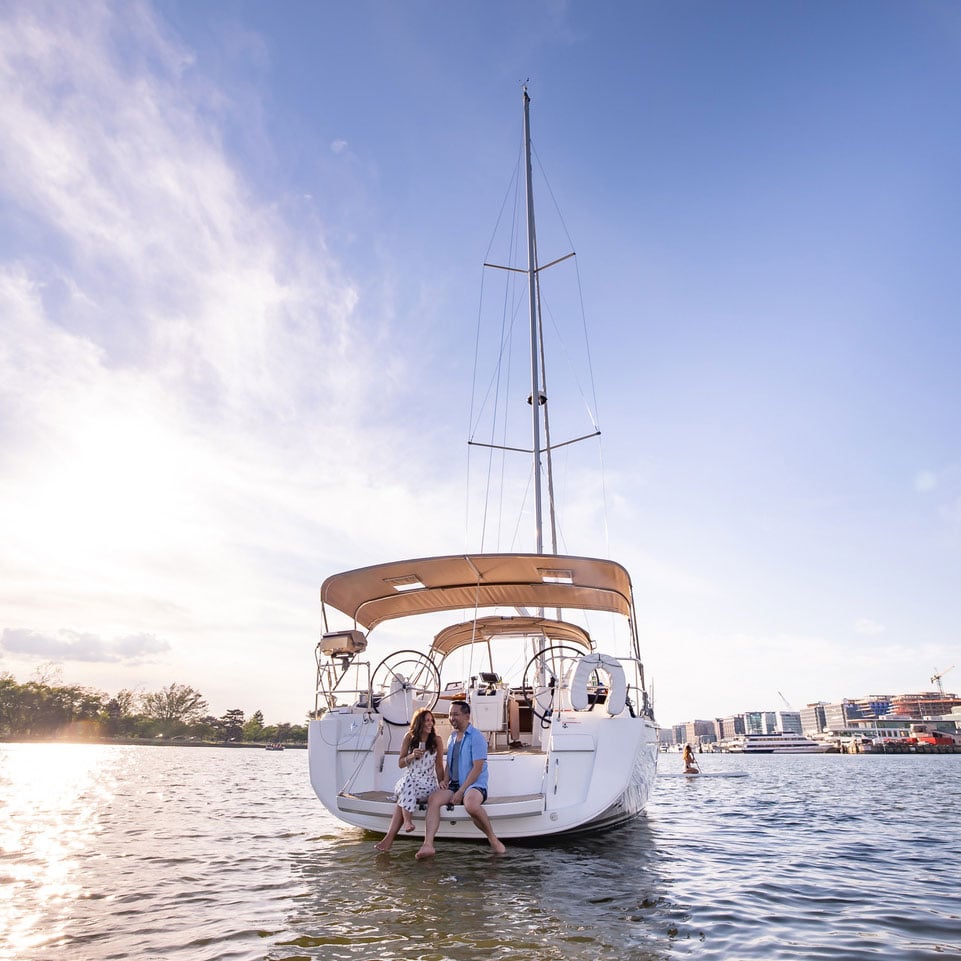 The yacht-charter company Nautiste brings couples aboard for sunset dinner cruises. The fleet features two motor yachts, the 72-foot Patriot and the more intimate 42-foot Independence, as well as the Cru Classé, a 47-foot French sailing yacht. Climb on deck at the Wharf, gliding to sights such as the Lincoln Memorial as the sun reflects off the river. The anchor drops, and dinner is served. Chef and sommelier Troy Knapp's four-course menu might have oysters with mignonette pearls or an elaborate charcuterie display, and there's an optional pairing with Champagne and Provence rosé. Prices start at $411 a person, with a minimum of four guests (ideal for a double date), or you can pay double for a two-person cruise. Bookings open March 1.
This article appears in the March 2023 issue of Washingtonian.