Happy Monday, everyone!
Let's get ready to celebrate spring! The National Cherry Blossom Festival begins this weekend just in time for peak bloom, and you can join in on the fun virtually. Or, you can see live entertainment at Ford's Theatre's newest musical.
Best Things to Do This Week
---
---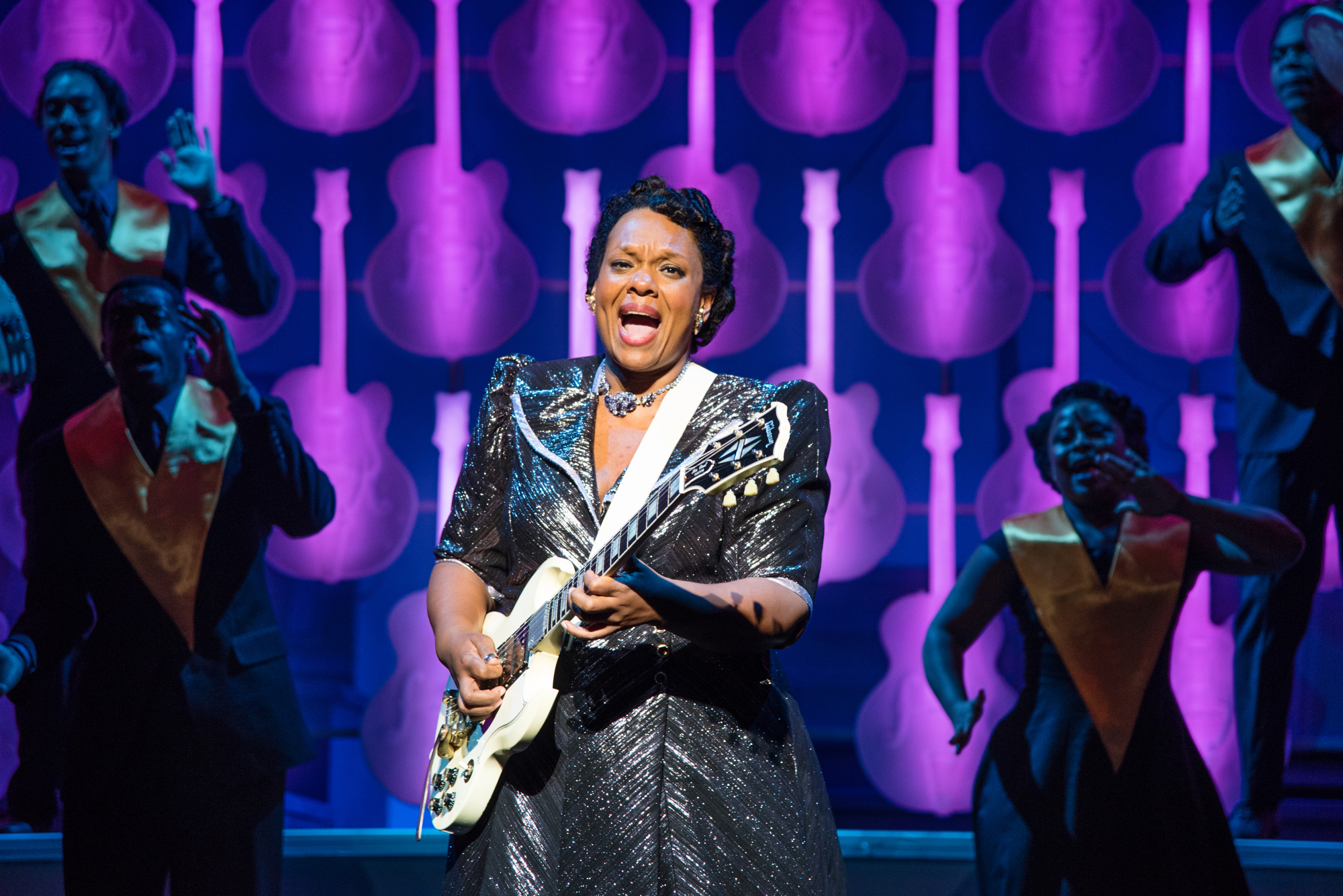 Want More Things to Do?
Budget-friendly. Watch a movie screening of Tell it Like A Woman at Avalon Theatre (Tues, free, Northwest DC).
Arts and culture. All the girls are being called to the front at this SHE:DC event. You can join a discussion about women in business, and participate in a cooking and cocktail demo (Thurs, $15+, Union Market). Create watercolor art and sip wine at Shop Made in DC (Fri, $25, Georgetown). Chat about your least favorite books at Solid State Books' Bad Books Book Club (Mon, free, H Street Corridor). Explore the group exhibition "Variety Show: A Photo Ensemble" featuring nine local photographers at Gallery B (through April 2, free, Bethesda). The Environmental Film Festival wraps up this weekend (through Sun, ticket prices vary, various locations). Inner Loop is celebrating spring with readings from nine local writers (Tues, free, Shaw). Enjoy a screening of the biographical film about artist Nellie Mae Rowe This World is Not My Own, and a conversation with the filmmakers (Tues, free, Smithsonian American Art Museum).
History and community. NoMa BID and Eckington Hall present the cultural history of the Latinx community in DC through an exhibit of photography, paintings, textiles, and ceramics in "En Flor" (Tues through April 30, donations welcome, Eckington). Learn about the traditions of White House weddings with museum specialist Bethanee Bemis (Mon, free, virtual). Learn how to shop like a marine biologist at this Profs & Pints DC lecture (Mon, $14, Penn Quarter).
Theater and shows. See the stage play Prince and Prince based on the children's book King and King at GALA Hispanic Theatre (through Fri, $12 for adults, $10 for children, Northwest DC). It's the last call for Broadway's Jagged Little Pill (through Sun, $45+, Northwest DC), and the drama opera Blue (Wed, Sat, $69+, Kennedy Center). Life:The Diary of a Broken and Healed Sinner narrates the stories of imprisoned women. The play is showing at Prince George's Publick Playhouse (Sat, $25, Hyattsville). Underground comedians run through their best jokes at Hotbed (every Tues, free, Adams Morgan). The world premiere of the new hip-hop musical Push the Button opens this week at the Keegan Theatre (Sat through April 7, $50, Northwest DC).
Music and concerts. Punk band Militarie Gun play at the Runaway (Mon, $16+, Northeast DC). Indie rock band Eyelids performs at Pie Shop (Wed, $15, H Street Corridor). Rapper Thouxanbanfauni performs live at at Union Stage (Tues, $20, Wharf). Mexican Grupera band Los Temerarios is live in concert at EagleBank Arena (Sat, $152+, Fairfax).
Exercise and wellness. Glow-in-the-dark yoga sounds like a ton of fun at Founders Row (Thurs, $10, Falls Church). Exercise to Jazmine Sullivan's R&B Heaux Tales at Eaton's yoga class (Mon, $10, Downtown).
Game night. Put your vocabulary skills to the test at Tight Five Pub Spelling Bee; winners get bar tab credits (Tues, free, Adams Morgan), and then join Tight Five Pub's Spades Night Tournament (Wed, free, Adams Morgan). Win or lose bingo at the Fainting Goat (every Tues, free, U Street). 
Things to do with kids. Your kids can walk through interactive butterfly and flower art displays at Artechouse's "Pixelbloom: Timeless Butterflies" exhibition (through June 11, $25 for adults, $17 for ages 4 to 15, free for ages 4 and younger, Southwest DC). There's cherry blossom-inspired science crafts and a scavenger hunt at the Children's Science Center Lab (Sat through April 16, $15, free ages 2 and younger, Fairfax). Watch Moana with your family at the library (Mon, free, Woodbridge). There's singing, dancing, and a kid-friendly adventure at Blippi: The Wonderful World Tour (Thurs, $27+, Fairfax).
Get involved. Meet and speak with nine women in the craft beverage industry at Other Half Brewing for a good cause; a portion of the proceeds will be donated to Pink Books Society (Mon, $30, Ivy City).
If you enjoyed these events, please don't forget to share this post with a friend on social media, and sign-up for our newsletter for more things to do.