Steve and Brittany Rader moved into their Rockville home—which has four bedrooms, two-and-a-half baths, and 2,300 square feet—during the pandemic in January 2021.
The couple sold their previous house in Hyattsville before securing their Rockville home so they could take advantage of the crazy Covid-era market. (Oh, and Rader was six months pregnant with her second child at the time.) "It was a major risk, and my husband and I usually are not financially risky people. But for some reason, we went with it," says Rader. "We rolled the dice, made great money on our previous home, and paid over asking for our current home. We have no regrets."
Rader liked their Rockville spot because it's close to her office—the 37-year-old works at a company that provides in-home therapy services for people with autism—and has a huge backyard. She and her husband (who is also 37, and works at the eyewear company Essilor) now live there with their son Mason, 4, their son Maddox, 2, and their Labrador, Oliver, 8.
Here, we take a look inside Rader's house and chat with her about its design:
What was your inspiration for the home's aesthetic? 
"I love blending aesthetics: Modern, eclectic, and bohemian are some of my favorites. Our house is a crazy combination of those. I wanted our home to be comfortable, but moody—big, bright windows with neutral and dark decor.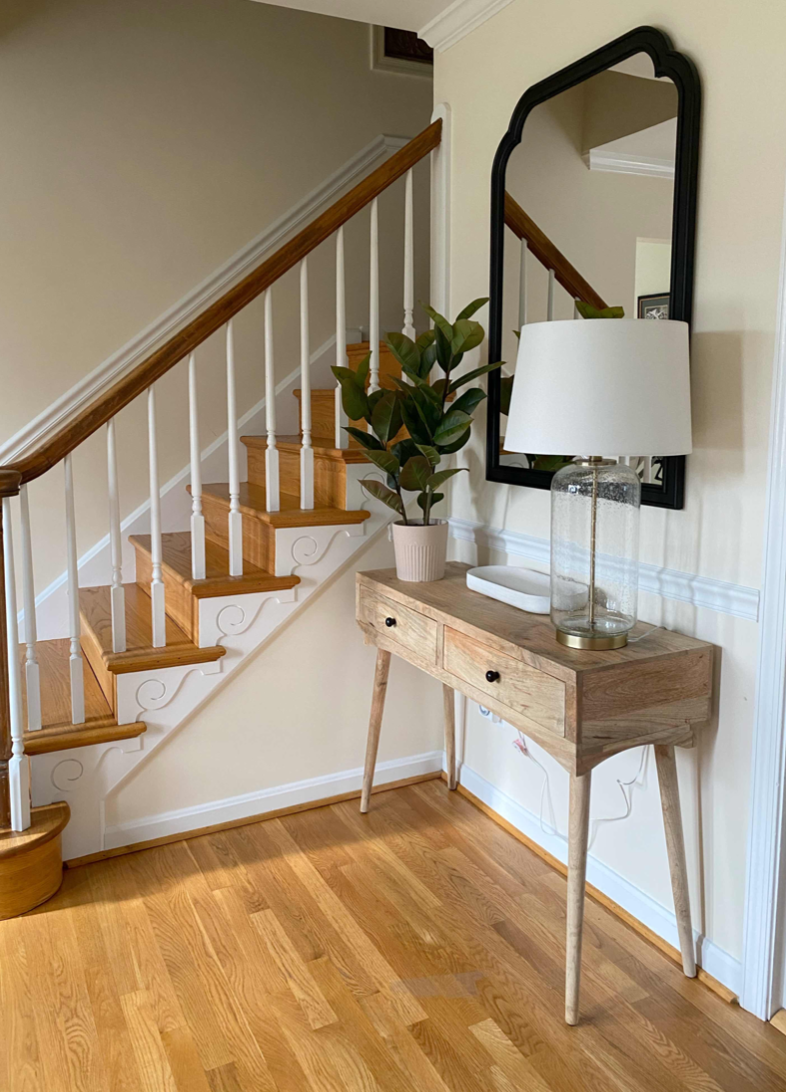 What's the biggest splurge you've purchased for your home?
"Our West Elm dining room table.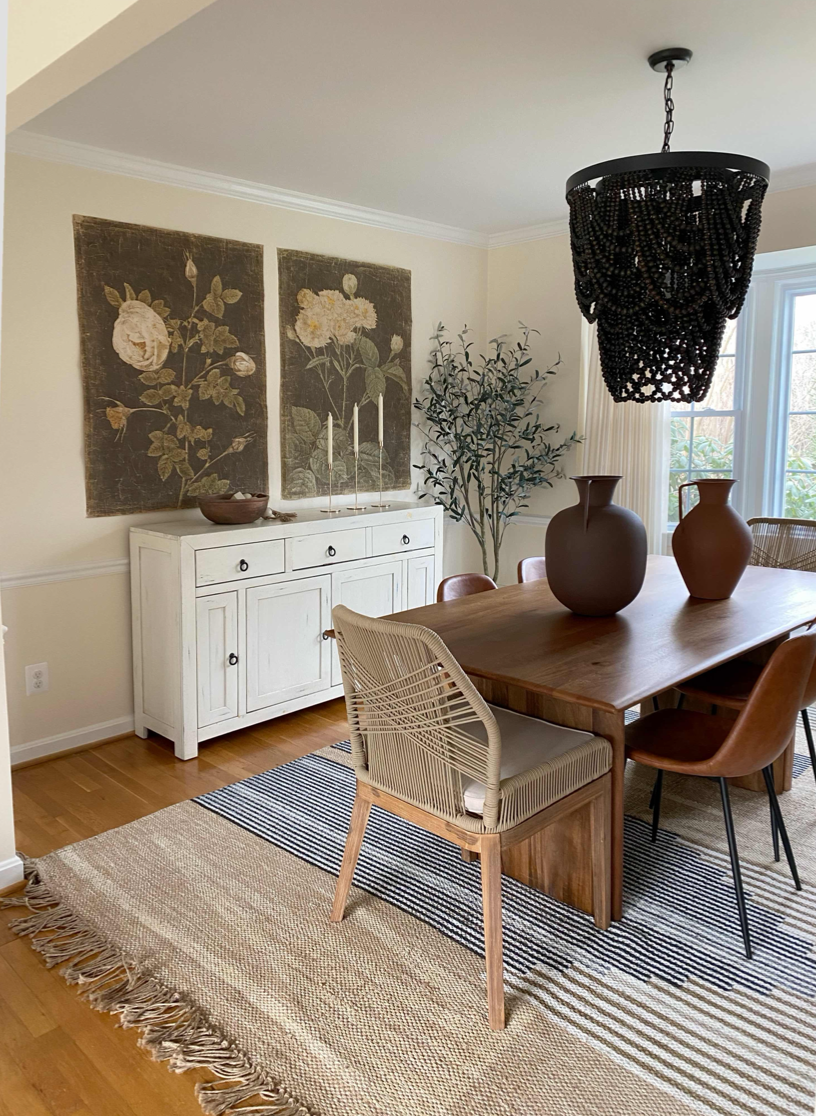 What was the best deal you've received on an item for your home? 
"I traveled to Pittsburgh to the Anthropologie outlet to purchase my downstairs bathroom light fixture and wallpaper. The outlet is absolutely worth the trip—you get great deals compared to regular Anthropologie pricing.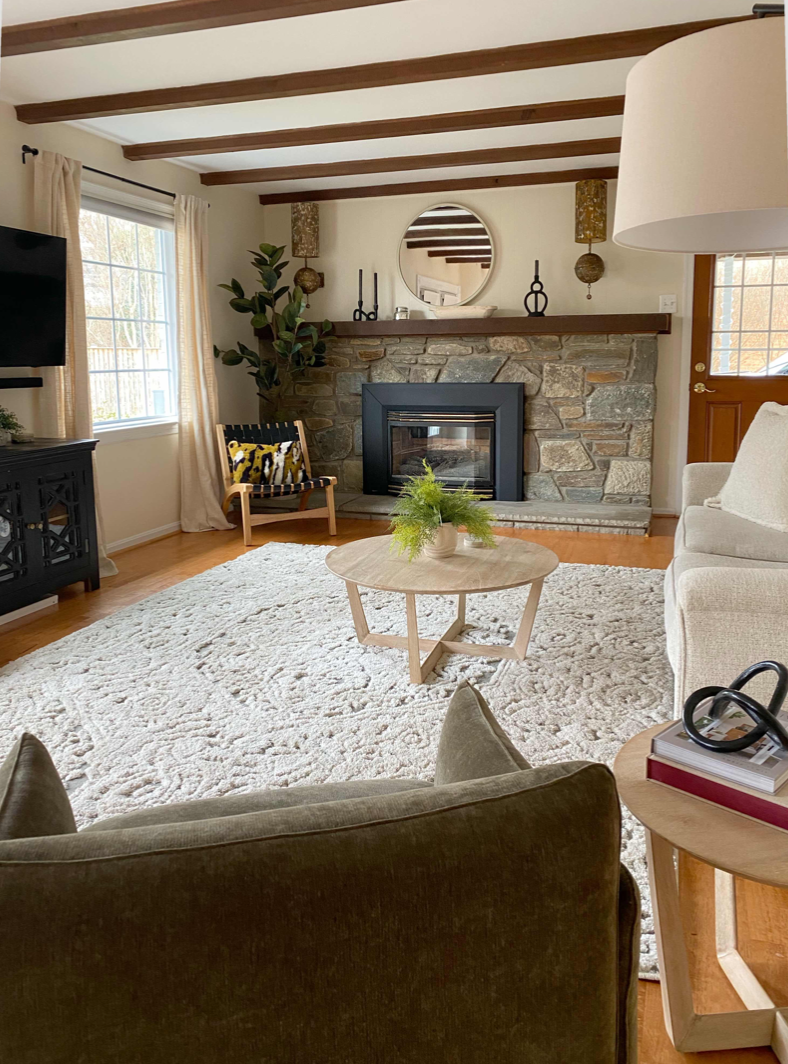 What renovations have you done to the home?
"We've renovated the basement, which now functions as a playroom. We also added a separate room for the gym as part of the process; it's one of my favorite places in the house.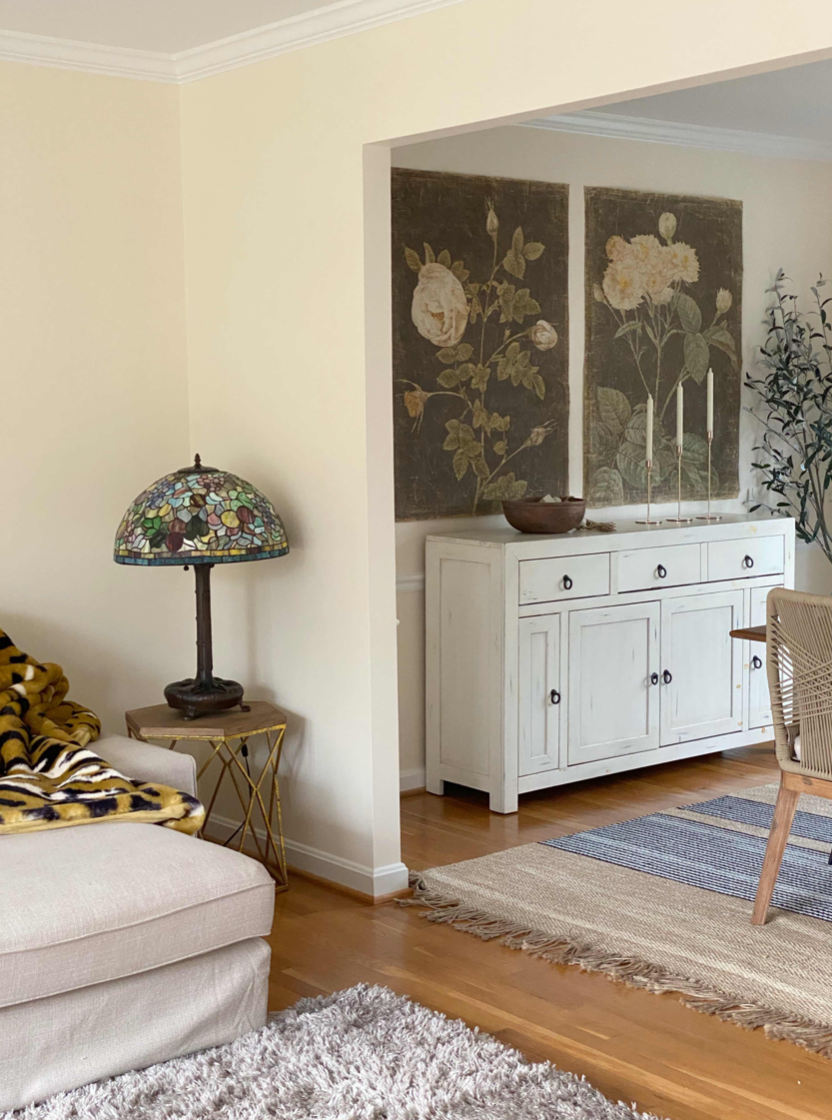 What DIYs did you do?
"My eldest's bedroom wall decals were a pretty great success for me.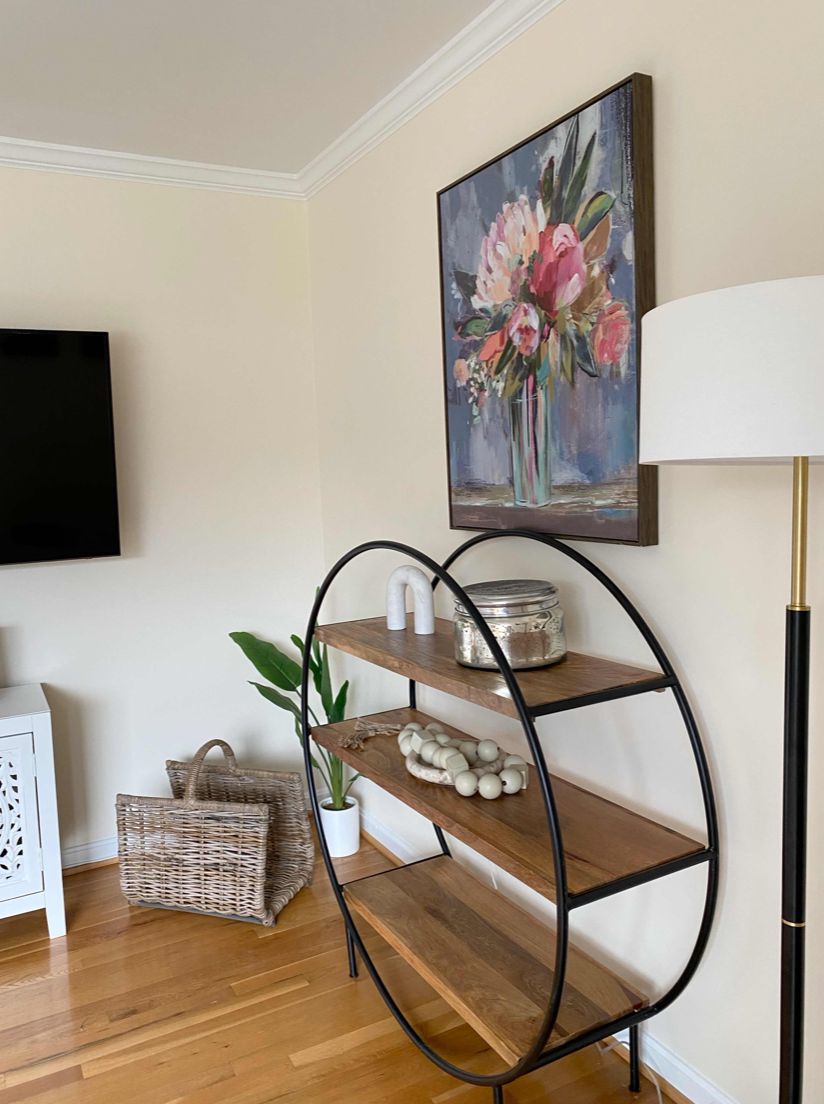 What's your favorite item in your home?  
"All my main floor lighting: our dining room chandelier, the Tiffany lamp in the living room, the wall scones in the family room, and the light fixture in the bathroom.
What's your favorite thing to do in your home?
"'Fancy dinners' in the dining room, as my 4-year-old would call them.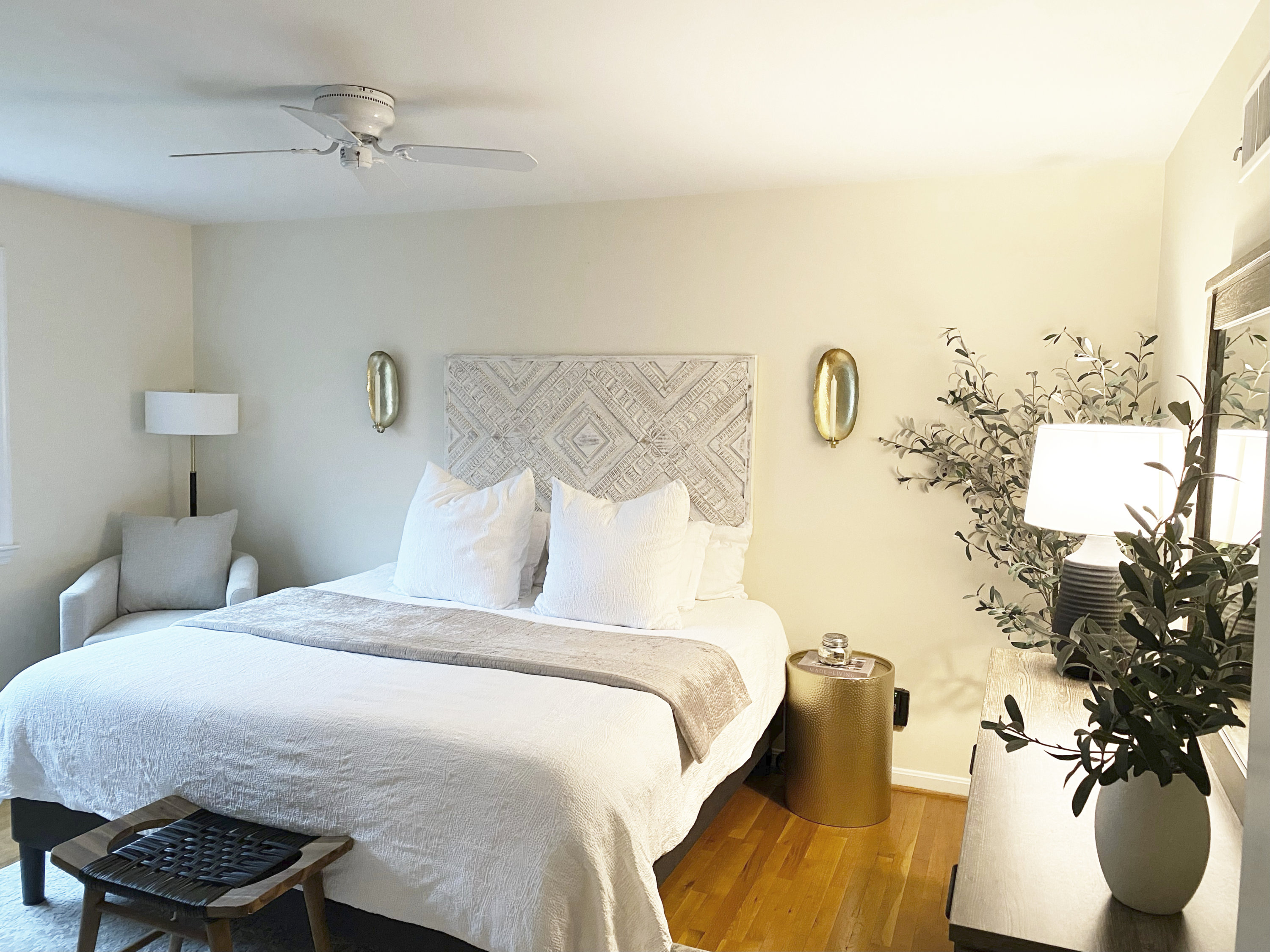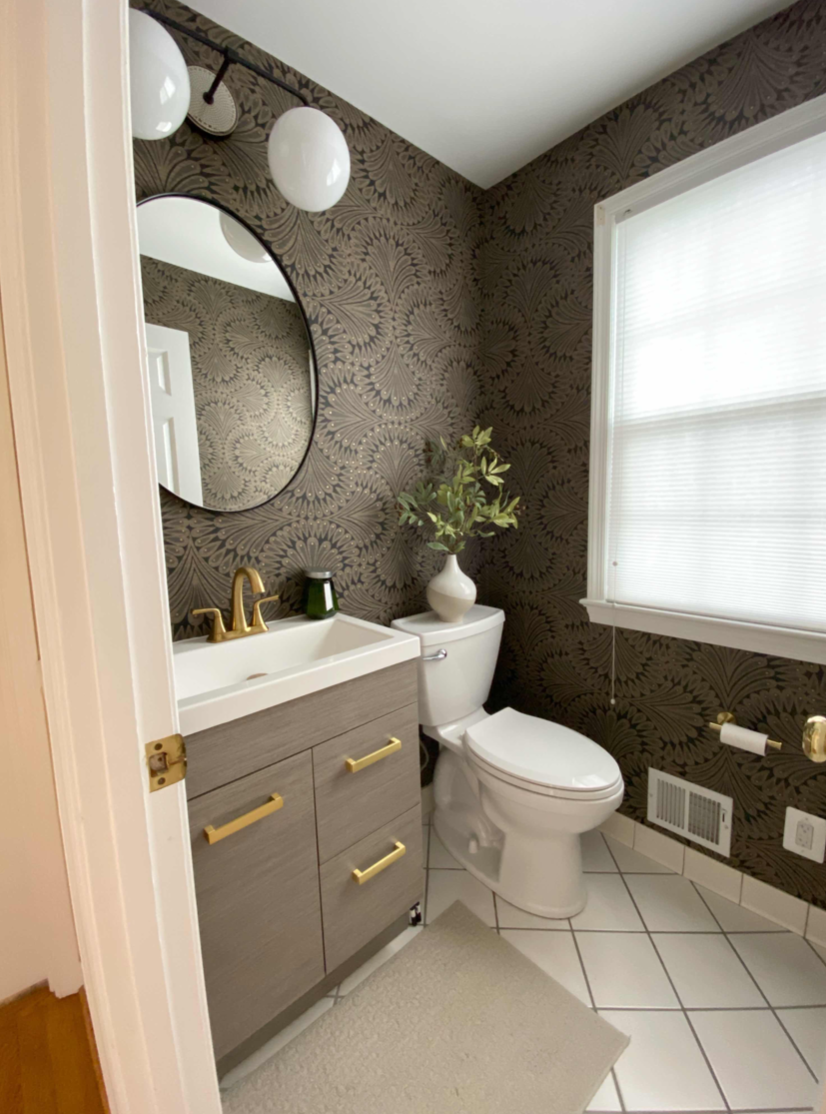 Who would your top three dream guests be for a dinner party at your home?
"I love a good dinner party. Matthew McConaughey would be on my list. He's classy, smart, and would keep good conversation going. Beyoncé because, Beyoncé. And Kobe because he's one of the greatest NBA players of all time, and my husband and I love the NBA. After a few bottles of wine, I would hope Beyonce would serenade us with some of her greatest hits."
This interview has been edited and condensed for clarity.