We've all been there: You're in the shower, in the middle of sudsing your hair, and all of a sudden you realize…ya gotta pee. Do you pee in the shower? Or wait?
If you answered in the affirmative to the first question, get ready because, man, do we have the house for you!
This two-story $959,900 penthouse in Bloomingdale has lots of enticing aspects: three bedrooms, two-and-a-half bathrooms, a living room with exposed brick and a fireplace, a rooftop deck with a jacuzzi. An outdoor shower on said rooftop deck. A urinal in said outdoor shower.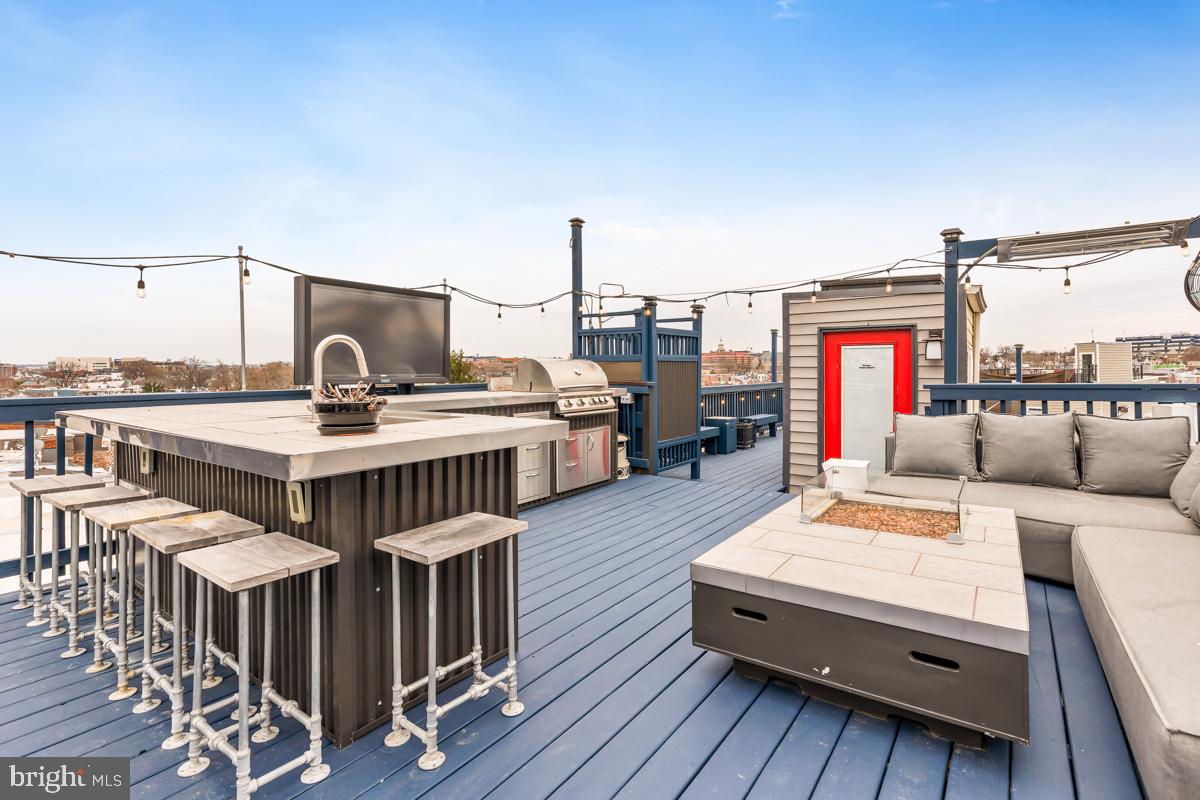 Yes, you read that correctly—there's a urinal in this outdoor shower. Unfortunately, the urinal is not included in the listing photos (sad!), but we can thank Jamie Manning of Exposed Brick DC for doing the Lord's work and introducing us to this clever invention/horrific aberration, depending on your POV.
View this post on Instagram

Setting aside the debate over whether it's permissible to pee in the shower, you have to admit—the set-up is efficient. Plus, we have to imagine it's more sustainable than using all that water to flush a regular toilet. And consider the thrill of waking up, ambling to your rooftop, and letting 'er rip while gazing out over the city!
Unfortunately, it looks like there's a pending offer on this piece of wee-al estate (sorry). But, if you're a shower-peer looking for a place to do your thing, maybe the owners will let you come over.