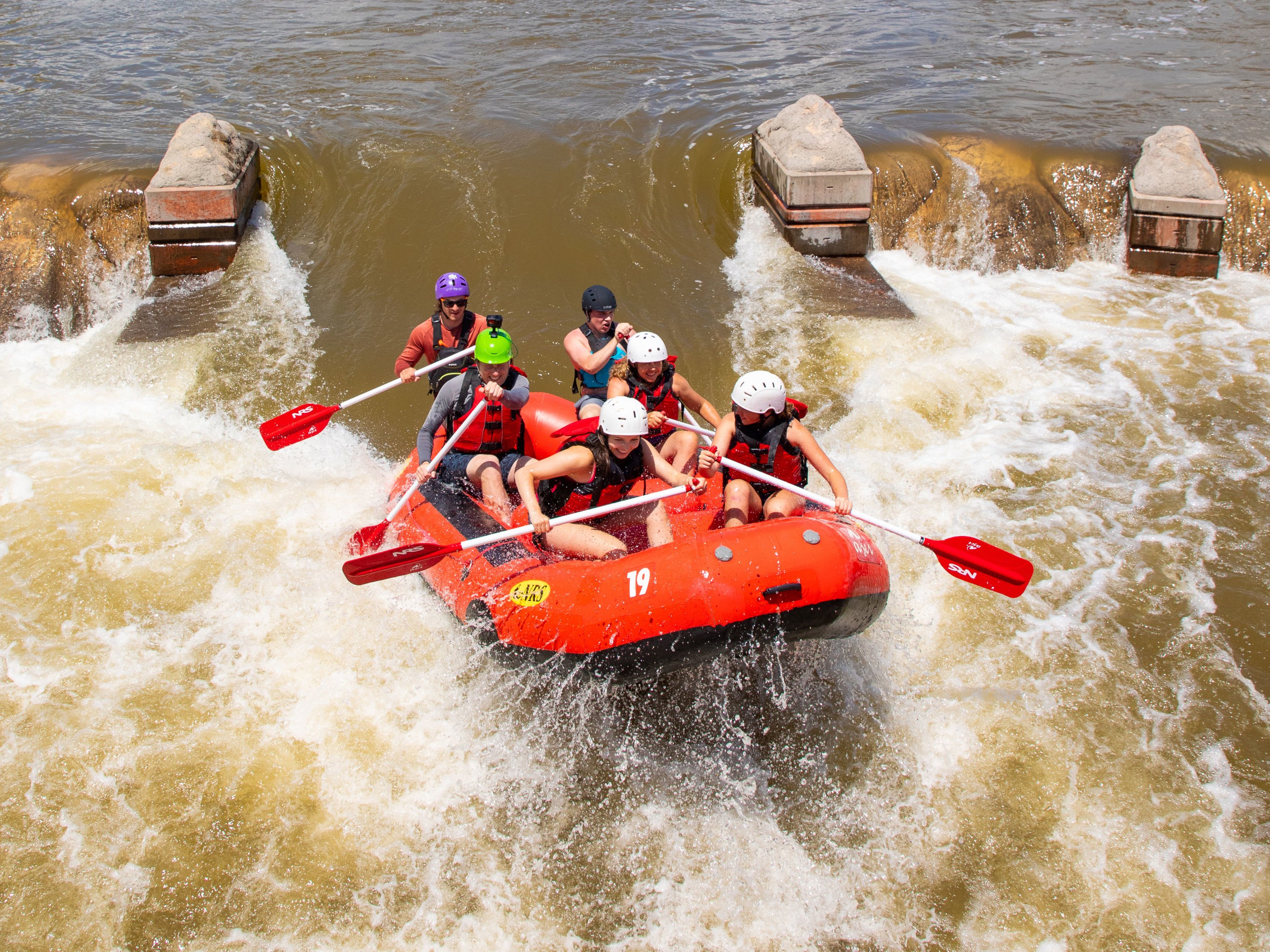 Whether you want a day trip or a weekend away, here are fun outdoor adventures that are an easy drive—including scenic hikes, sunset kayaking, treetop ziplines, and a relaxed bike ride around an island.
DESTINATION:
DEEP CREEK LAKE
---
At 3,900 acres, Deep Creek Lake in Western Maryland is the state's largest such body of water, surrounded by sandy beach and verdant forest. About a three-hour drive from DC, it's a destination for paddling and powerboats.
Where to Stay
On the lake's north side, Wisp Resort in McHenry offers access to outdoor activities without leaving the property. The resort's 169 rooms range from those with queen beds and a pull-out sofa to California-king suites. For a more secluded stay, Blue Moon Rising, in the same town, has 14 cabins in the woods. The dog-friendly lodging might look rustic, but inside you'll find open kitchens and wi-fi. The units also have outdoor showers. Guests can reach pathways to hiking trails as well as three communal fire pits.
Where to Play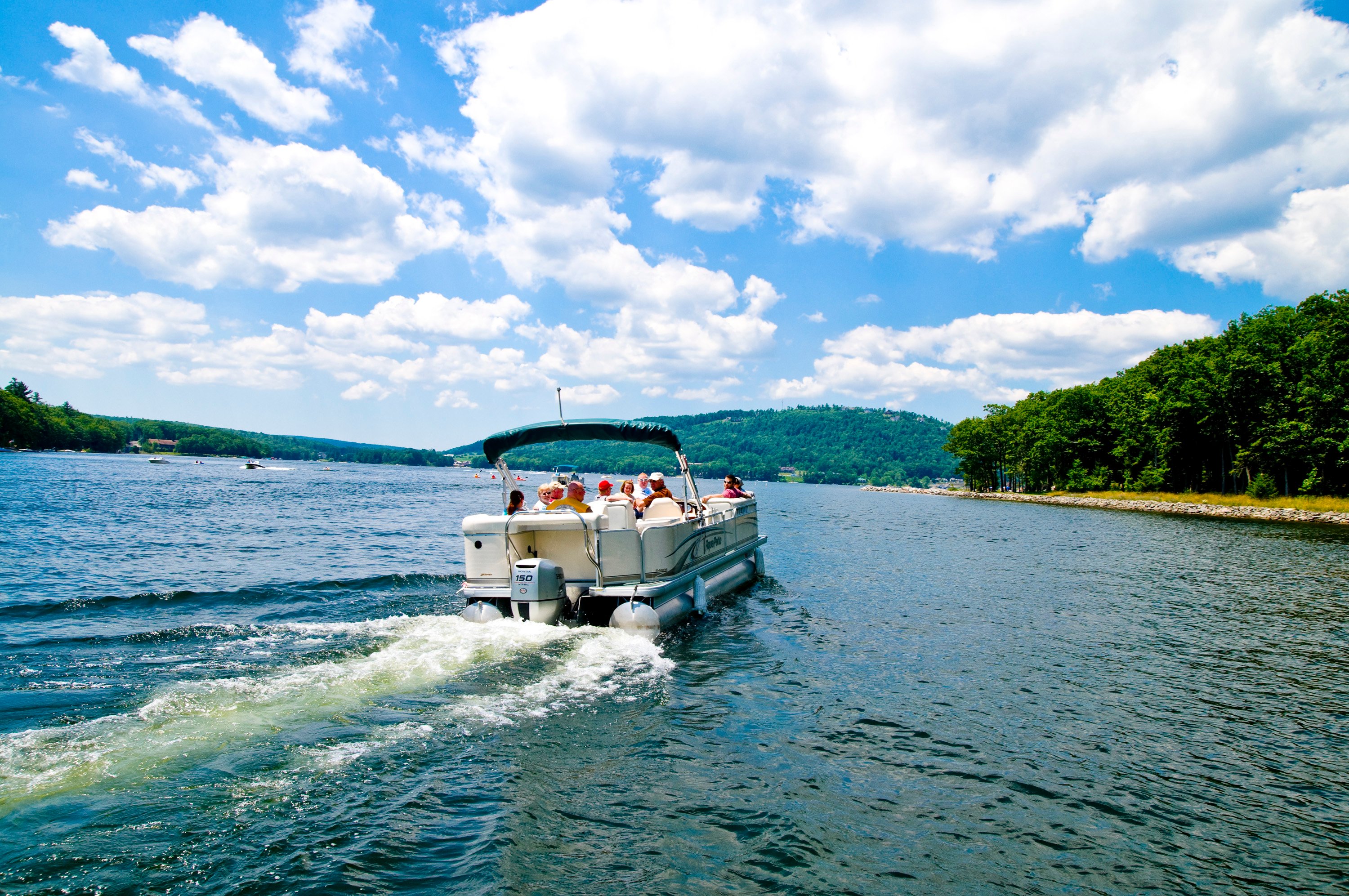 Deep Creek Lake State Park is an idyllic spot to launch a boat. Wisp Resort operates a rental kiosk on the park's public beach for kayaks, canoes, paddleboards, and beach chairs.
Want to take paddling to the next level? Wisp has a 1,700-foot recirculating whitewater course on the top of the mountain, for gentler rapids than some on the nearby Youghiogheny River. Guides help rafts and kayaks maneuver the rock-lined loop. You can ride the ski chairlift to get to the course, taking in mountain and lake views.
Drop the paddle and start a motor at Lake Life Rentals in McHenry. The outfitter issues temporary boating licenses so you can steer pontoons with cushioned seats and a canopy for sun coverage. (Seafaring dogs are allowed.) For an additional fee, rent tubes to strap on the back of the boat.
The placid water makes the lake an ideal spot to learn how to waterski and wakeboard. Book a session with Rouse Water Sports, departing from the Deep Creek Marina Club. Greg Rouse, a water­ski instructor with more than 30 years' experience, uses a training boom—a bar that extends from the boat onto the water—for a beginner-friendly lesson. Start with water­skis, or if you're more advanced, try barefoot skiing.
Beyond the lake, there are hikes that take you by local waterways. To learn more about the area's ecology, reserve a spot on a river walk led by All Earth Eco Tours. Stroll along the Youghiogheny River while a guide points out plants and animals. After a mile walk upstream, the tour stops at a swimming hole for downtime in the water.
Where to Eat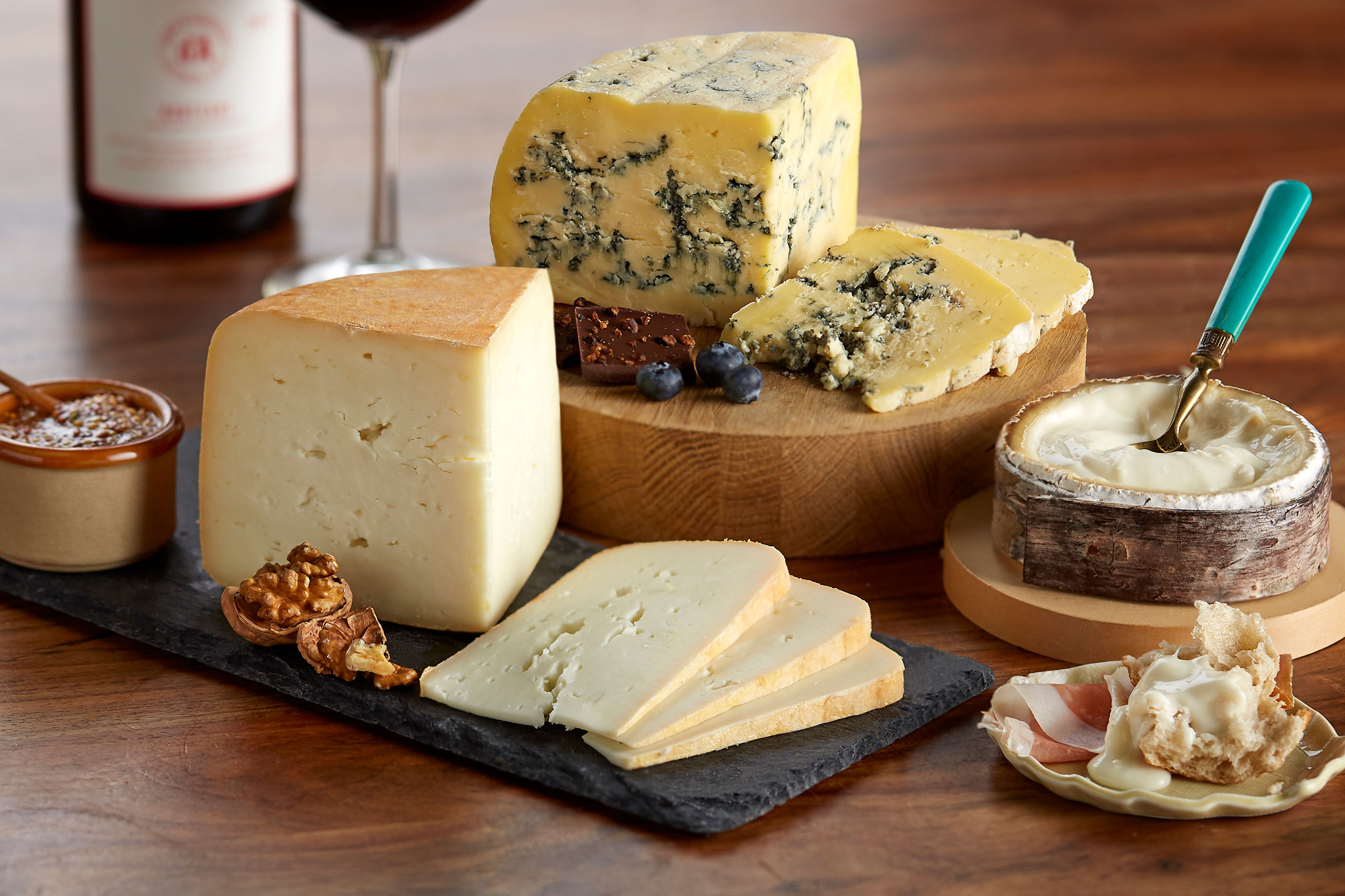 Stop at Firefly Farms Market to stock up on Maryland-made cheese, cured meats, and crackers. At the cafe, the farm's cow's- and goat's-milk cheeses are folded into cheffy sandwiches. West Virginia's Mountain State Brewing Company has an outpost in McHenry for pub fare, flatbread pizzas, and cold beers. The back patio often hosts live music in summer. For a sweet treat by the water, grab a cone from Lakeside Creamery or, to customize your confection, pick a glaze and toppings at Deep Creek Donuts.
Icons by Niky Chopra.
This article appears in the May 2023 issue of Washingtonian.