When I walked into the Dulles Expo Center for the Cat Extravaganza & Rescue Awareness Event on Saturday, I found it transformed into a cat-lovers paradise. Spanning the room was a handful of local rescue groups with litters of kittens, information about adopting or fostering cats, and vendor tables piled high with feathery wands and sachets of catnip. The crowd came dressed for the occasion: One man's shirt declared his DILF status ("Damn I Love Felines"), a women rummaged through her Pusheen-shaped purse, and countless people donned their finest cat ears.
But the event's main attraction? A circle of five rings in the center of the hall, where judges with microphones scored fancy felines according to each breed's standards. Organized by Loving Cats Worldwide, I was lured to the gathering by a press release's promise to "see the most beautiful cats in the world strut the catwalk."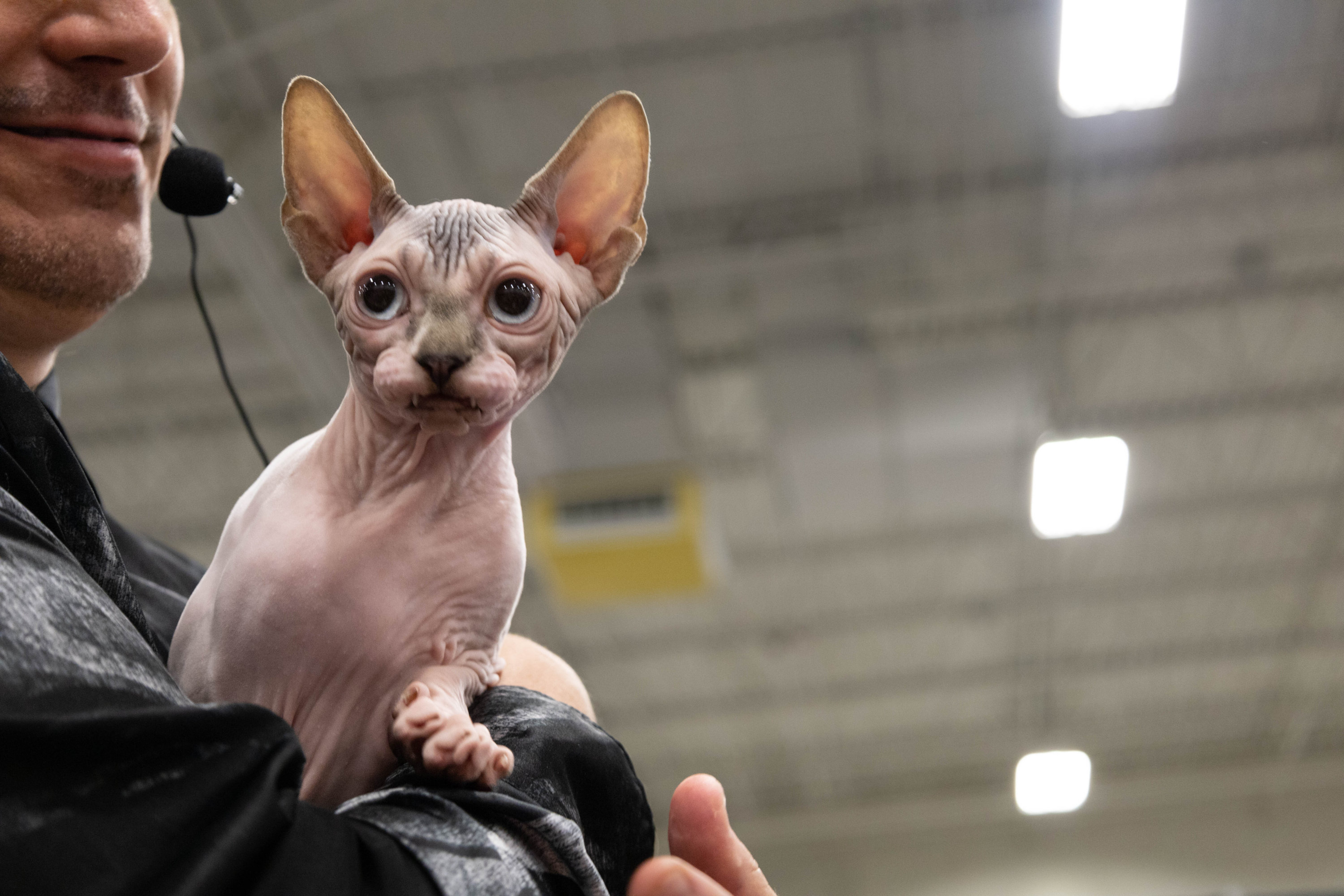 Having never been to a cat show before, I imagined a stately affair similar to the Westminster Kennel Club Dog Show—only this show would be even more regal, thanks to the high-and-mighty attitude of cats. Instead, I was surprised to find the event was quite casual and welcoming. Like me, most of the attendees I spoke with had never been to a cat show. According to Damian Hilton, one of the organizers, that is largely the point.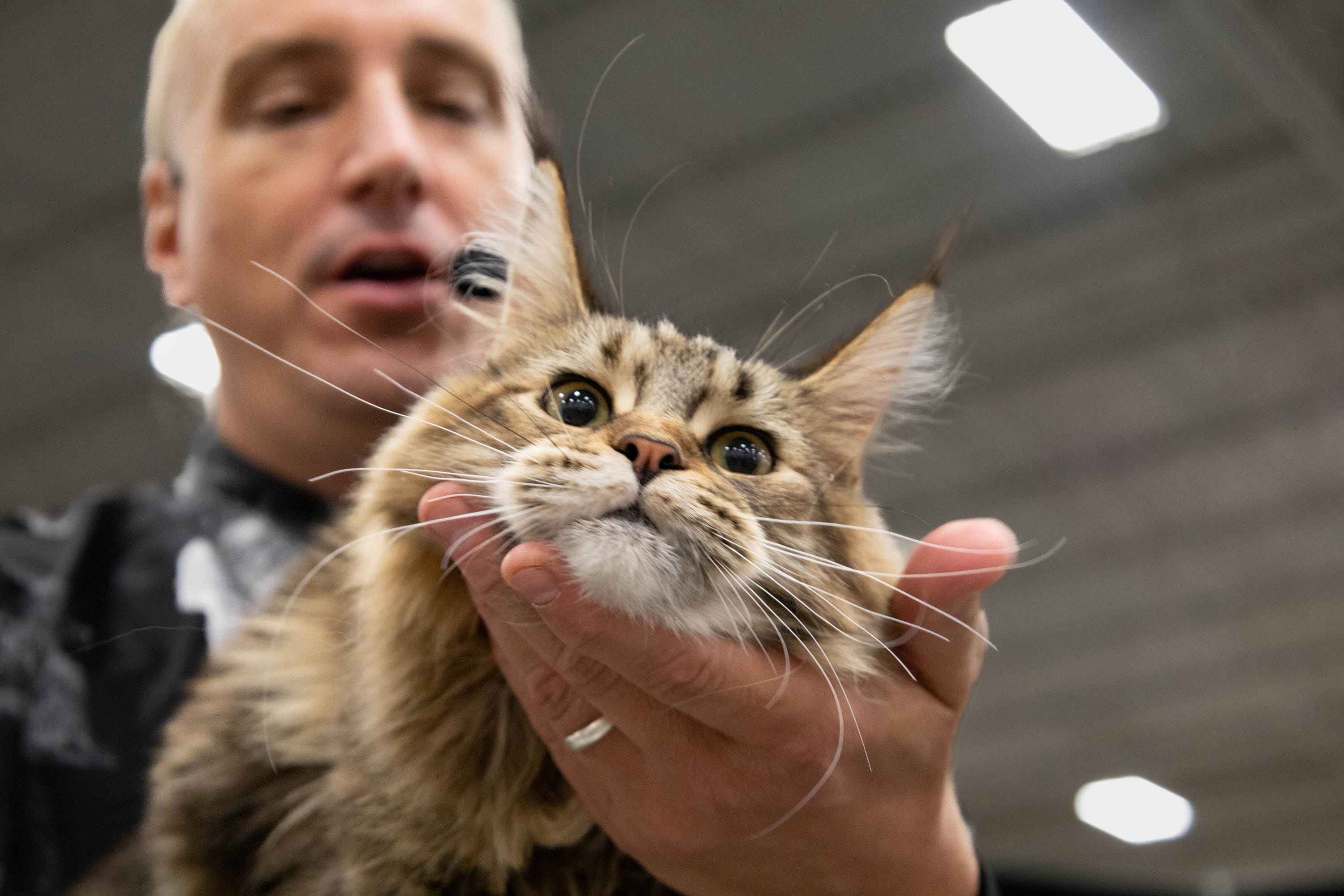 "[We] wanted to move away from the boring, slow, kind of 'old lady' cat show and build it into something that gets a bigger attendance and is more interactive," said Hilton. "So, unlike other shows where they take the cat and score it without any explanation to the crowd, we're trying to be more inclusive."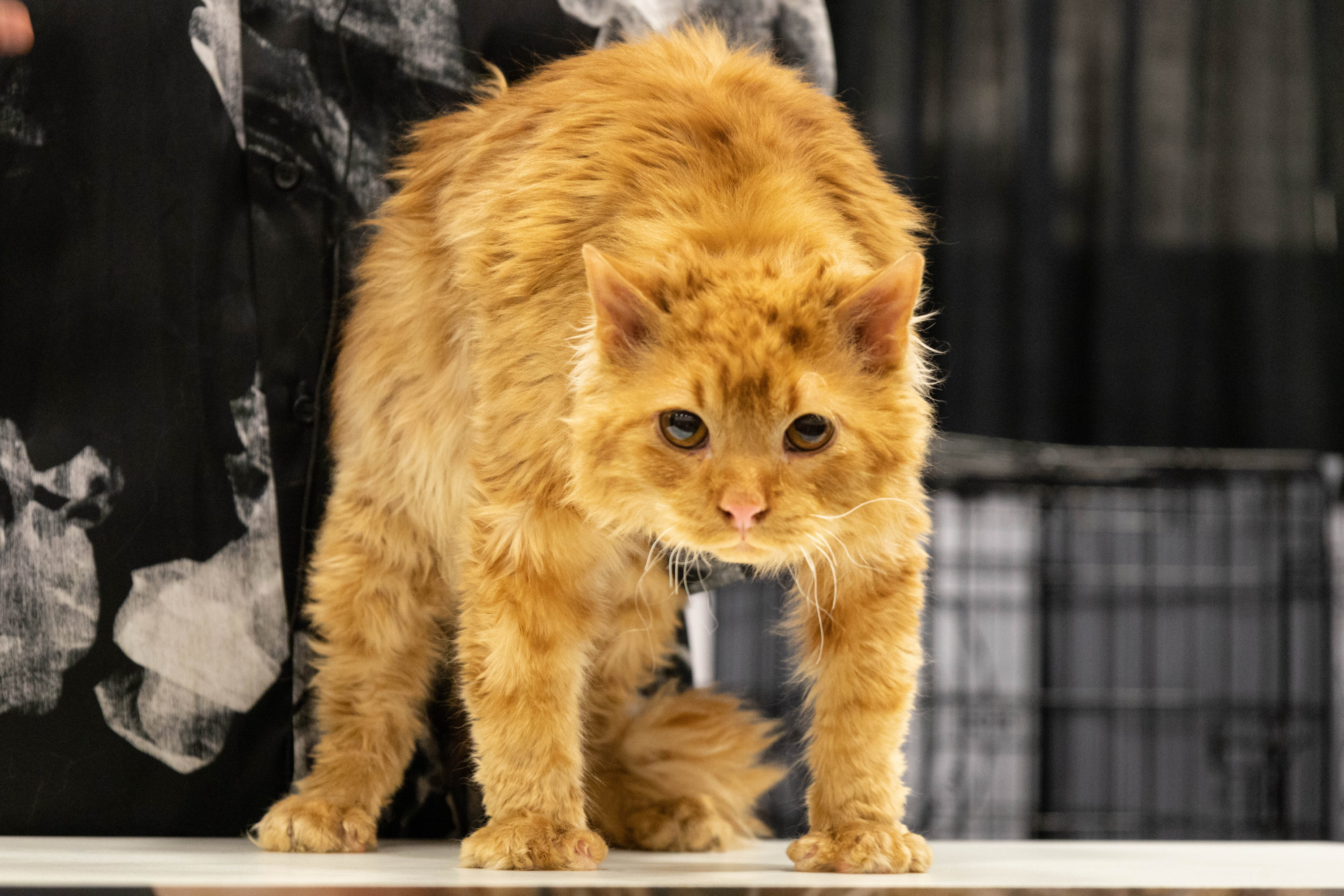 In the rings, the judges scored each cat according to the breed's "standards." When I asked one of the judges about how these standards were chosen, she said they're intended to "preserve the essence of the breed," and that judges often consider themselves the "checks and balances" of the breeding world. Should a cat come in with a bad bite or small nostrils and labored breathing, the judge said she likely would not place them.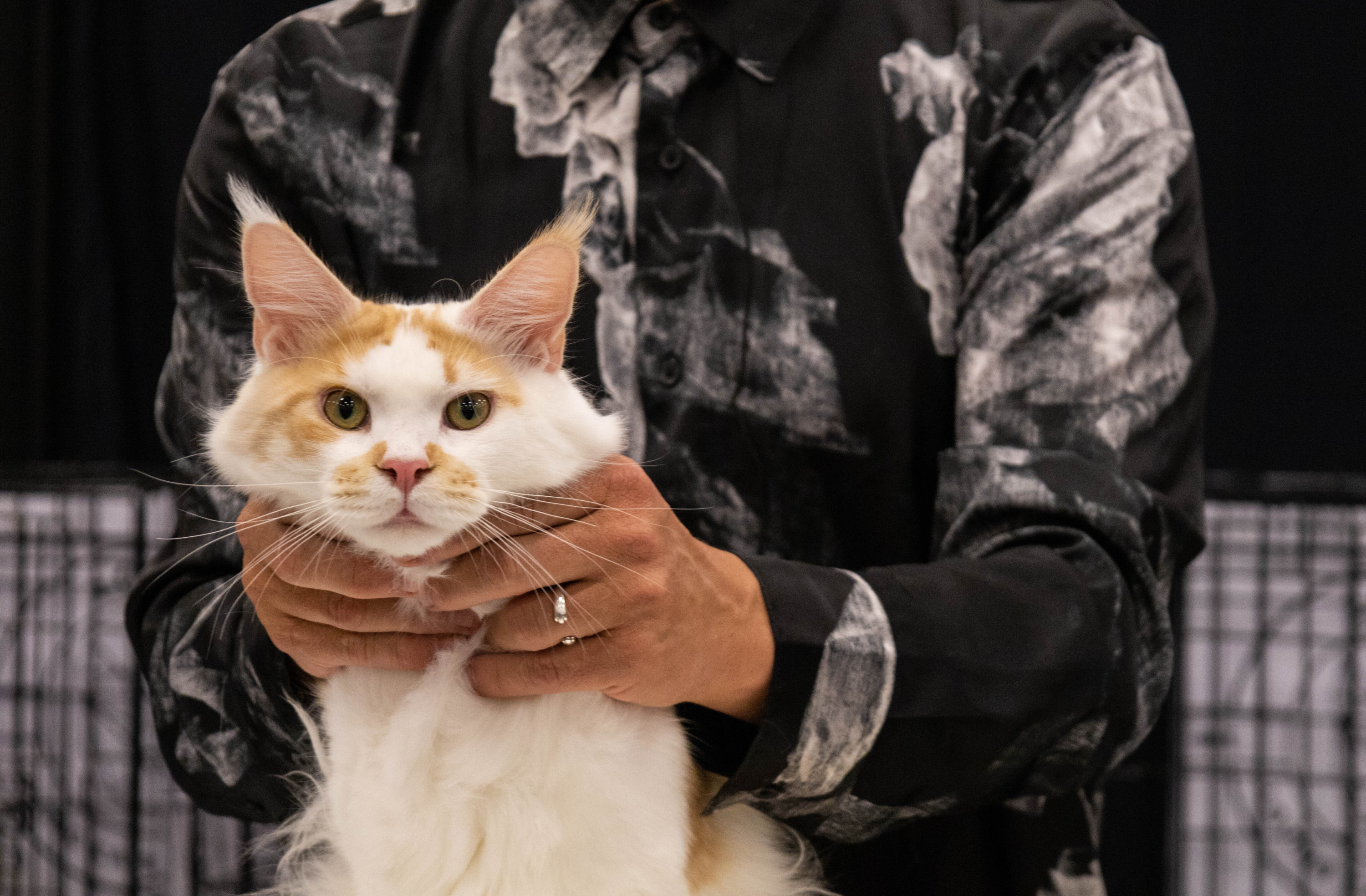 So, how exactly does one judge a cat? (Cat lovers know that felines are already well-versed in judging humans.)
"The first thing I do is I kind of flirt with them a little bit," said Tammy Ardolf, one of the judges. Unlike a dog show where handlers parade the animals around on a leash, the judges simply hold or play with the cat on a table, sometimes interacting with a feather toy while explaining what makes each breed special.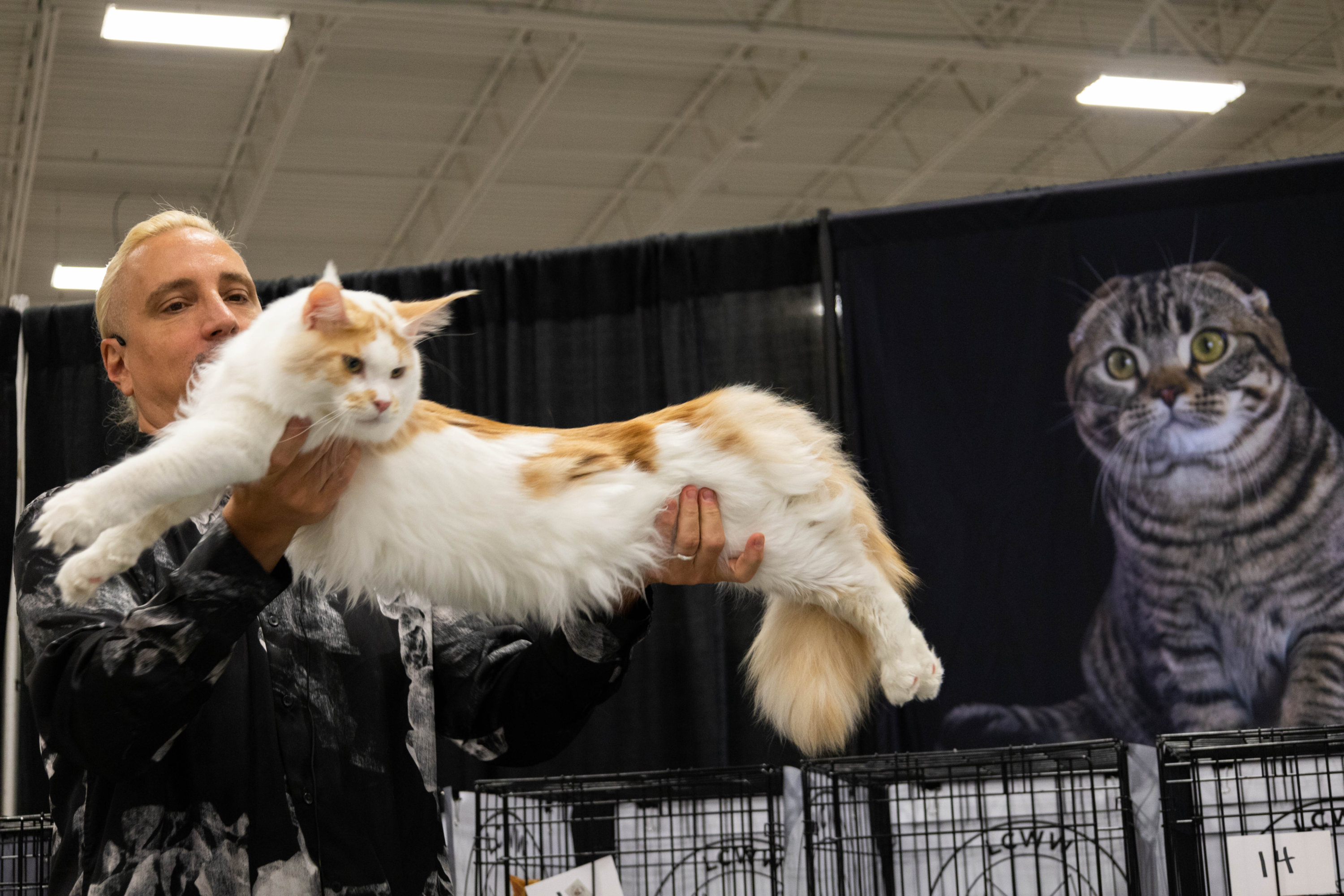 In addition to the pedigreed classes, there was also a "household pet" category. People were able to enter their family cat, regardless of pedigree, and felines were judged on how healthy and happy they appeared. Walking past each ring, I often caught snippets of glowing commentary from the cooing judges: "Just look at those lemon eyes," "It's like he has a translucent dusting of gold all over his body, isn't it?" and, "She knows she's fancy, doesn't she?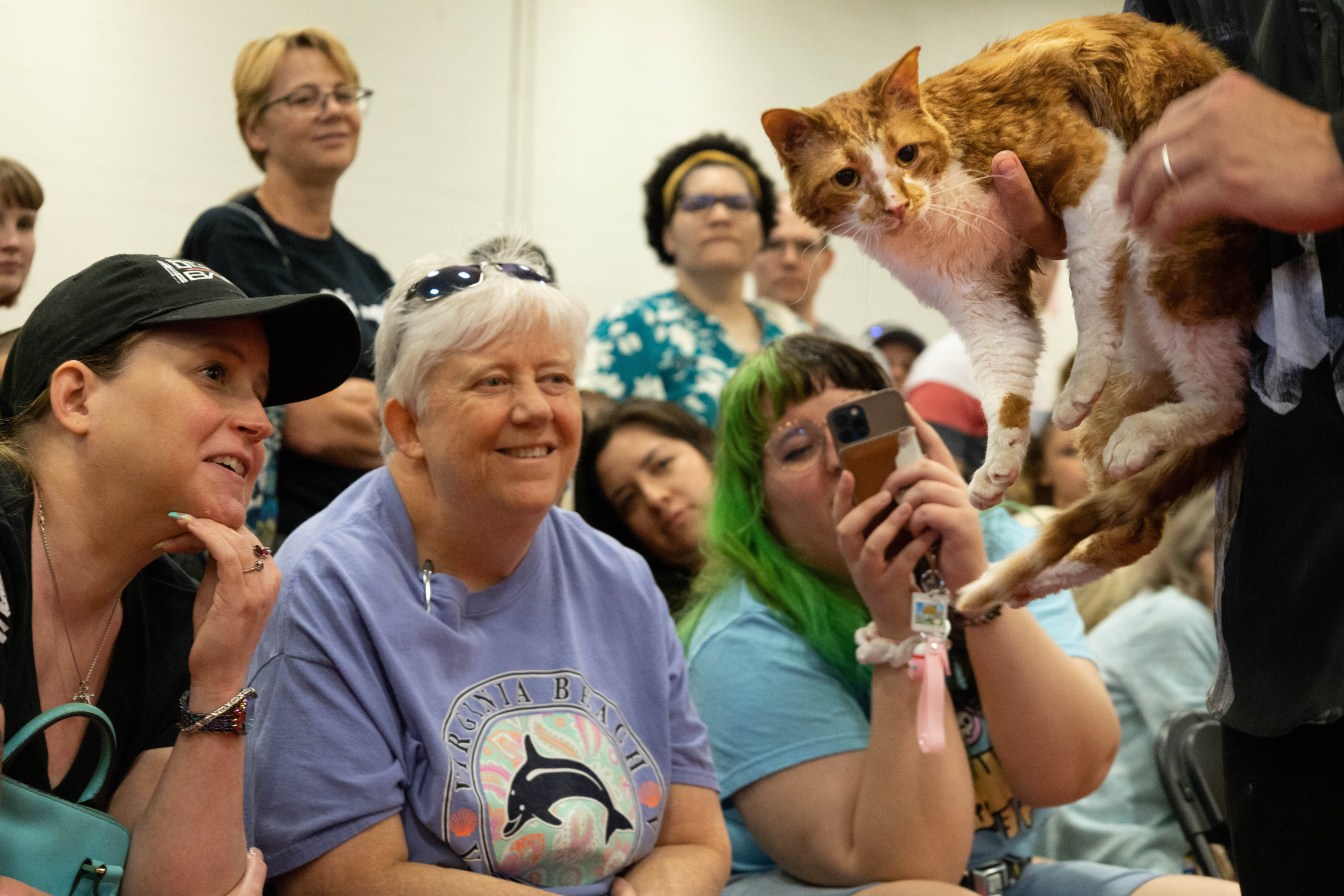 Although I walked into the expo as a cat breed neophyte, listening to the judges taught me about the diversity of felines out there. I now know that lykois look like tiny werewolves, ragdolls are just as sweet as they appear, Devon rexes resemble little pixies and elves, Selkirk rexes look like they're wearing sheep's clothing, and Bengal cats are basically miniature leopards that sleep on your couch.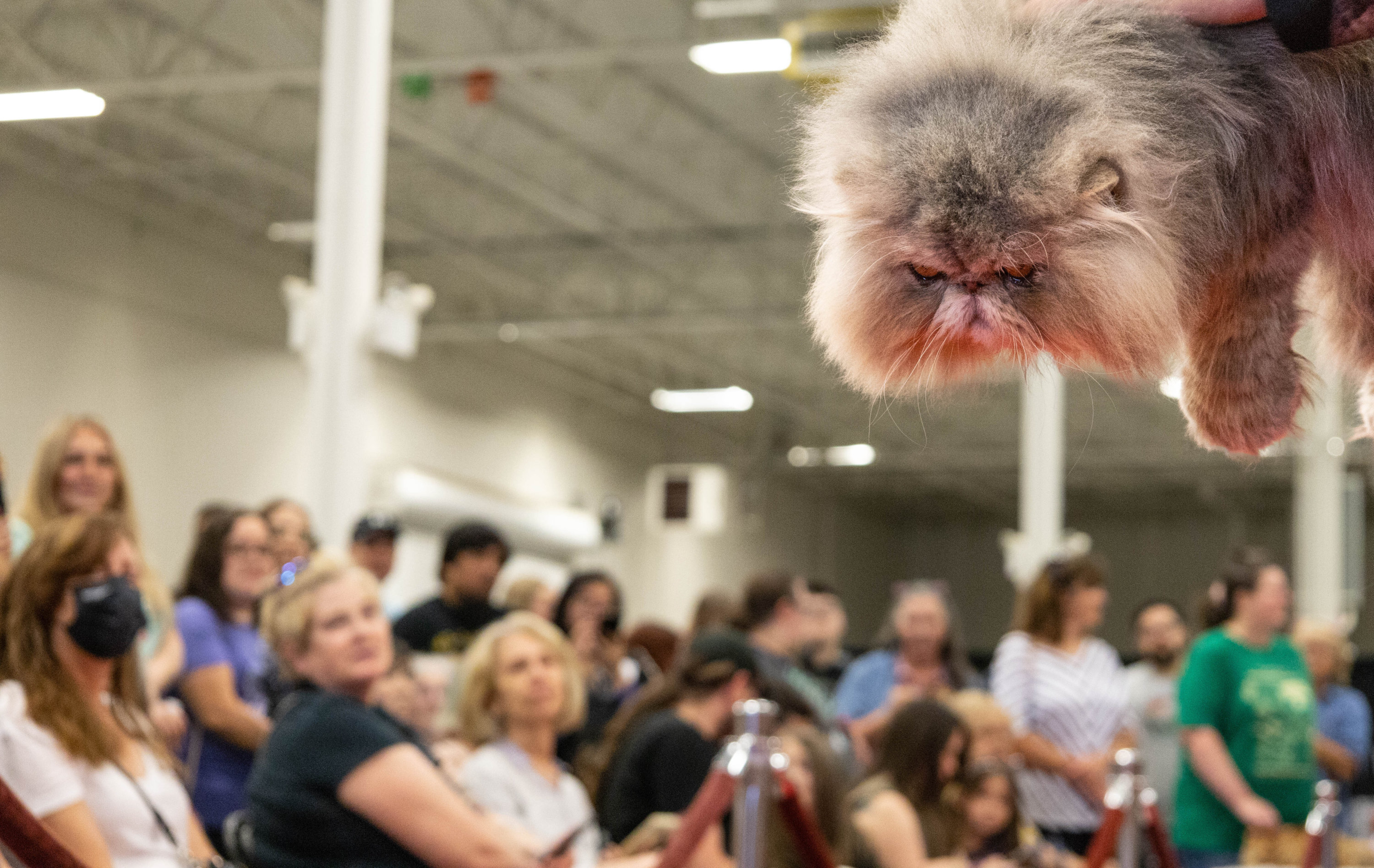 As promised, there was also a short catwalk. However, despite the name, the cats didn't actually do much walking. Instead, Steven Meserve, the founder and CEO of Loving Cats Worldwide, carried each feline up and down the red carpet.
"These shows have generally been done in private and there really hasn't been a lot of visibility around it," said Meserve. "Ninety percent of the people that come into our events are like, 'We had no idea this existed.'"